Nook Case
a flip~top case for your favorite e~books
Crochet Pattern
Beginner to Intermediate Skill Level
Designed by Jessie Rayot
I made this for my wonderful mother for Christmas, and have been meaning to share with you. So here it is!! I wish I had taken better notes, I didn't write down the gauge and my parents are currently in Germany, so it's kind hard to check. Uggg.
I used TLC Cotton Plus yarn with a 4.5mm hook. Any DK or light worsted weight yarn should work.
I seem to have had a not~so~bright moment. I did have many process pictures to go along with this tutorial. So many. I moved them into the pattern I had written in a Word doc, and then deleted them from my photos. Now I can't get them into Blogger, and they won't re~save as photos. I really have no idea how I managed to make this mess. I'm going to blame the bad cold. It seems the only photos I have left are of the finished object. The patterns should still be fine, I just prefer to give you lots of helpful photos along the way. Sorry about that. :^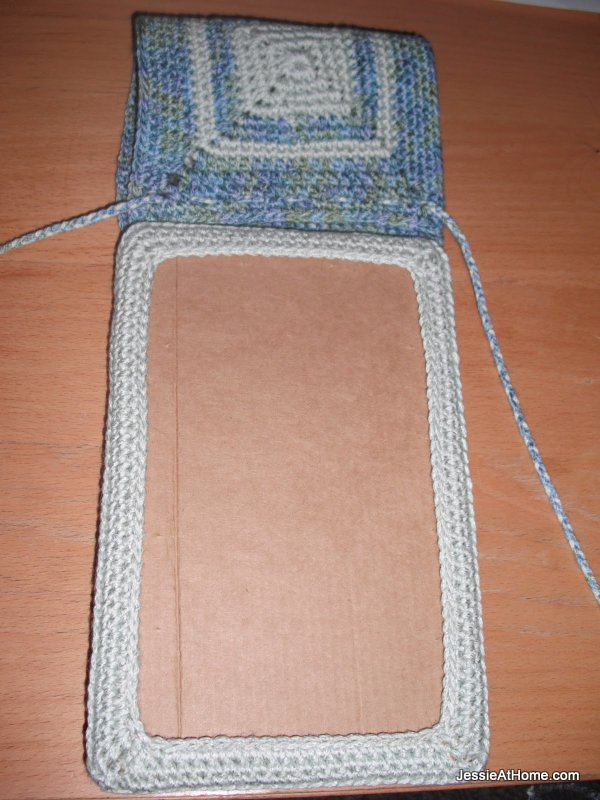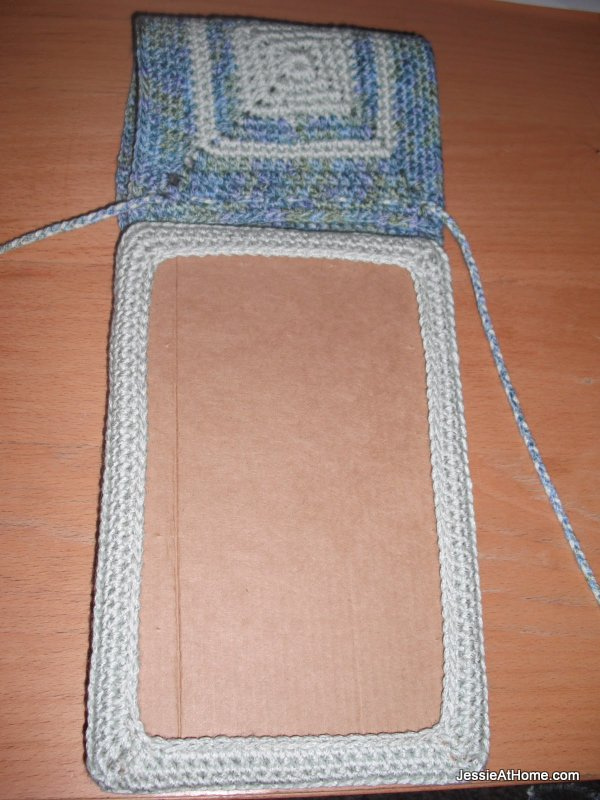 Here it is with the flap up so you can see the screen (like my cardboard Nook?)