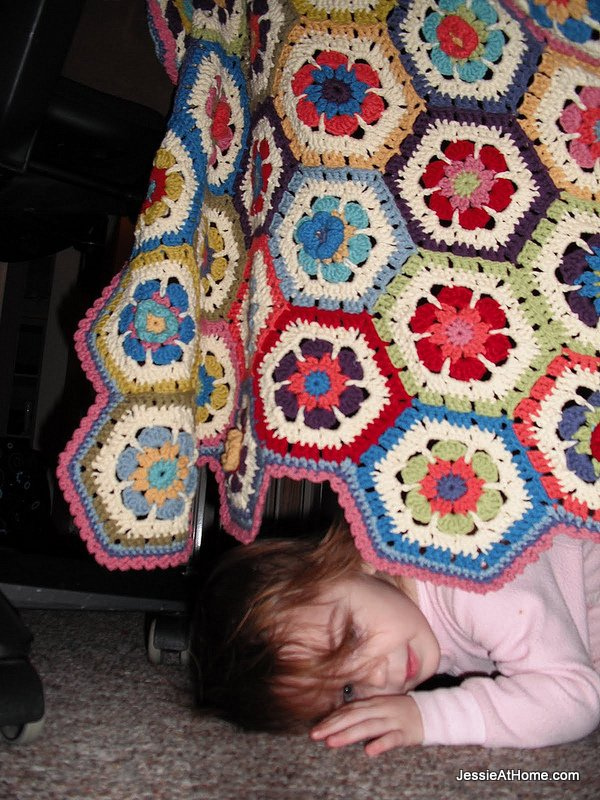 This weekend the girls and I had a lot of fun making and playing in a blanket fort.
I even got them both to pose for me. Here is Kyla making a "cheese" face.
Thought I would update you on my progress with the blankets. I had started by making the hexes without the last round. It started getting a bit monotonous. A stack of hexes is pretty and all, but by no means is it very blankety. I started to think, "what's the use of the join-as-you-go method, if you don't join AS you go, but wait 'til the end?" So I started connecting hexes. It was so satisfying.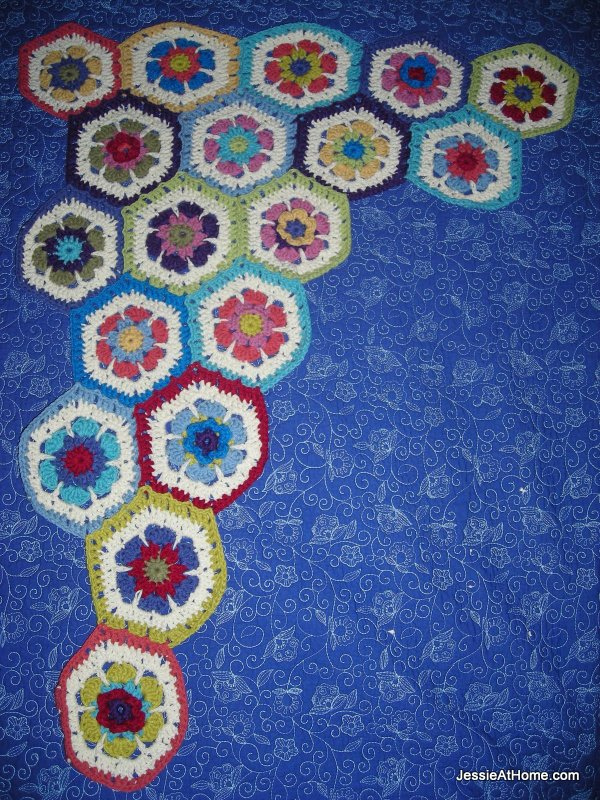 I do so adore seeing all those hexes lovingly snuggled up to each other.