Name Bubbles has customizable labels for all your kids' needs. Even dishwasher and laundry safe labels, all with many style options.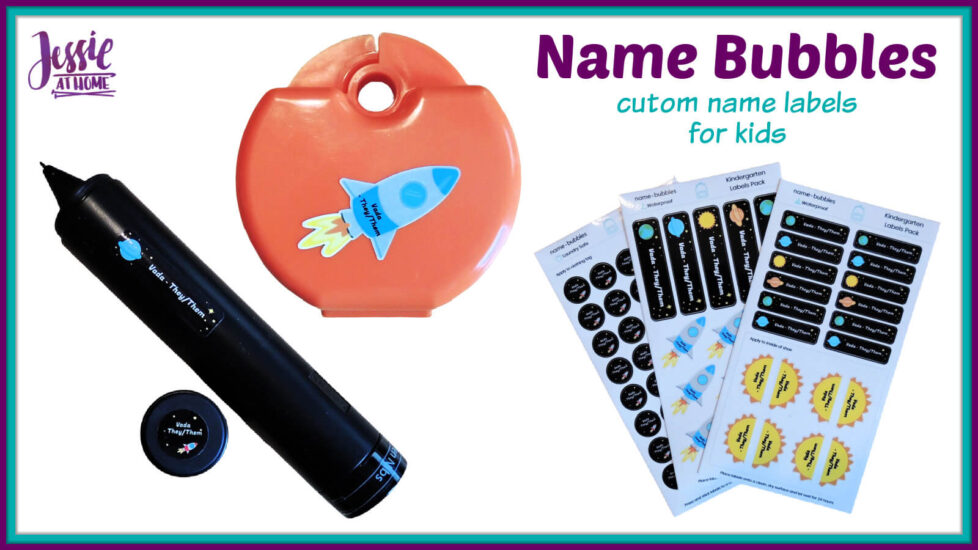 The product reviewed in this post was provided by Name Bubbles. All opinions are my own.
Now my kids are 14, so you may wonder why they would still need labels for items. OK, if you're a parent, you may not wonder. It amazes me how kids can forget which reusable food container is theirs, plus, some really are the same. We've also discovered that sometimes there are other kids in gym with the same shoes.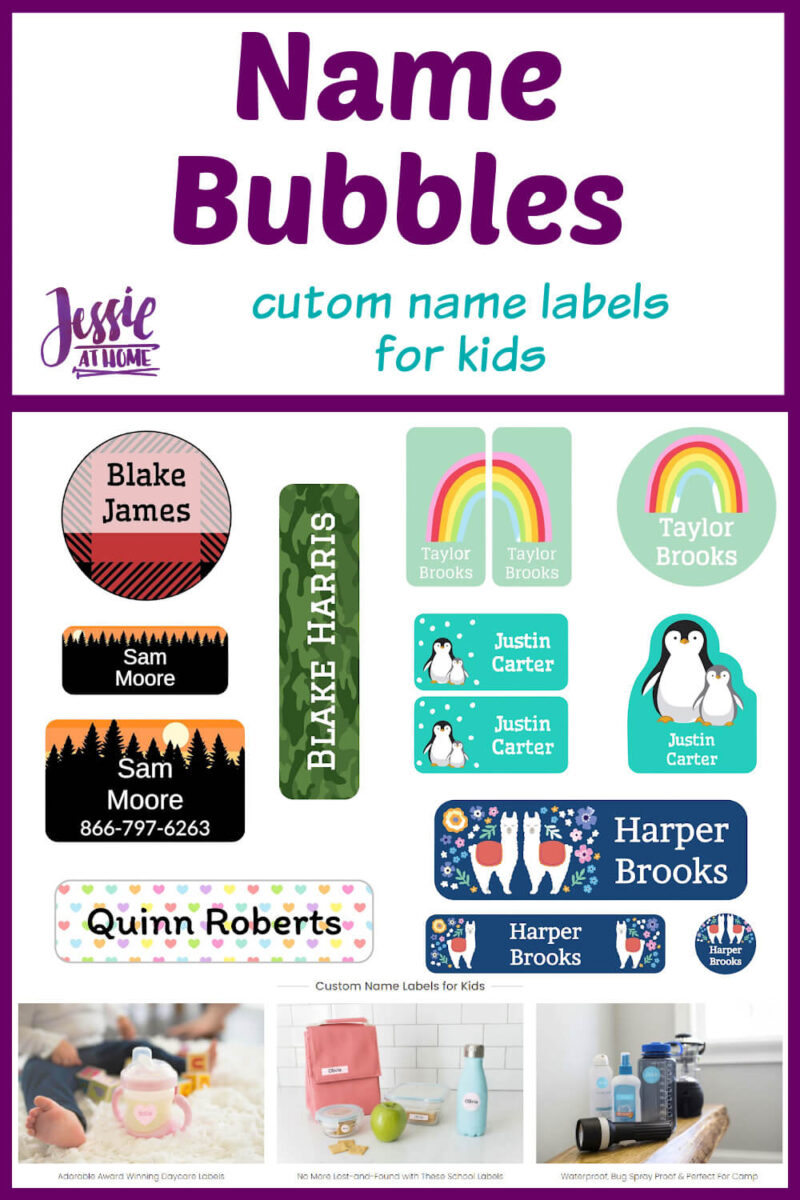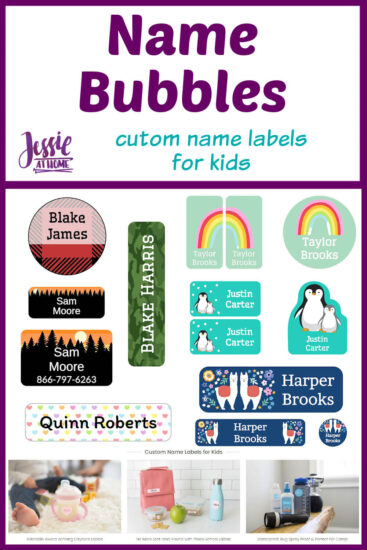 Start with one of our fun name label designs, and you can create everything from custom clothing labels to daycare labels for bottles. Best of all, our waterproof labels -- dishwasher safe and laundry safe -- will stick around for as long as you need them to.
In Vada's case, this all holds true, and we also thought it would be nice to add pronouns to the labels to help Vada's classmates and others remember their pronouns. So we looked at the various Name Bubble value packs, and found an option that had graphics Vada loved: Space!
That's your first step when ordering a value pack, decide which one you want. The graphics vary, as do which kinds of stickers are in each pack. Some of the stickers are just regular stickers, while others are dishwasher or laundry safe.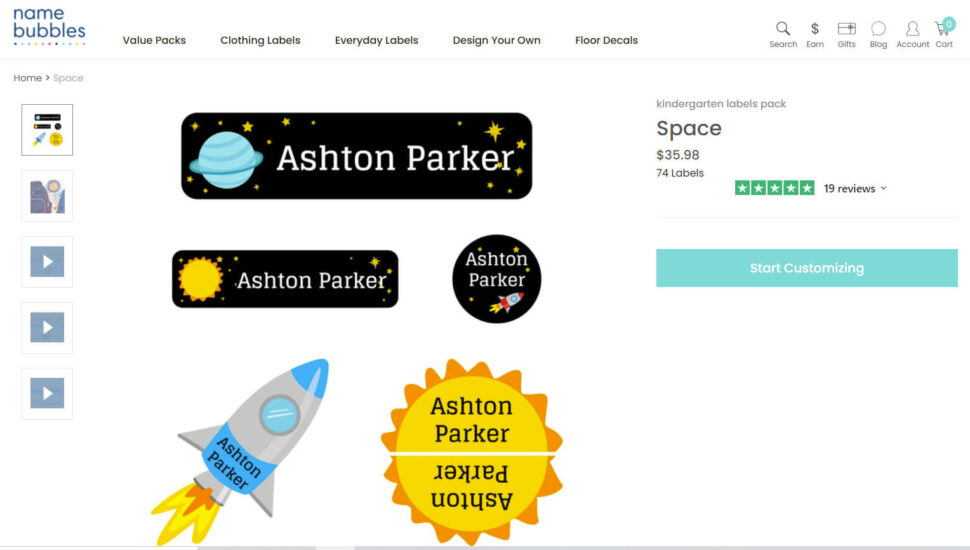 Once you've chosen your value pack, you type in your name for your labels. All the labels in a pack have the same name. You can choose multiple packs or even individual types of stickers if you want a second or third name. We chose to put in Vada's first name and their pronouns.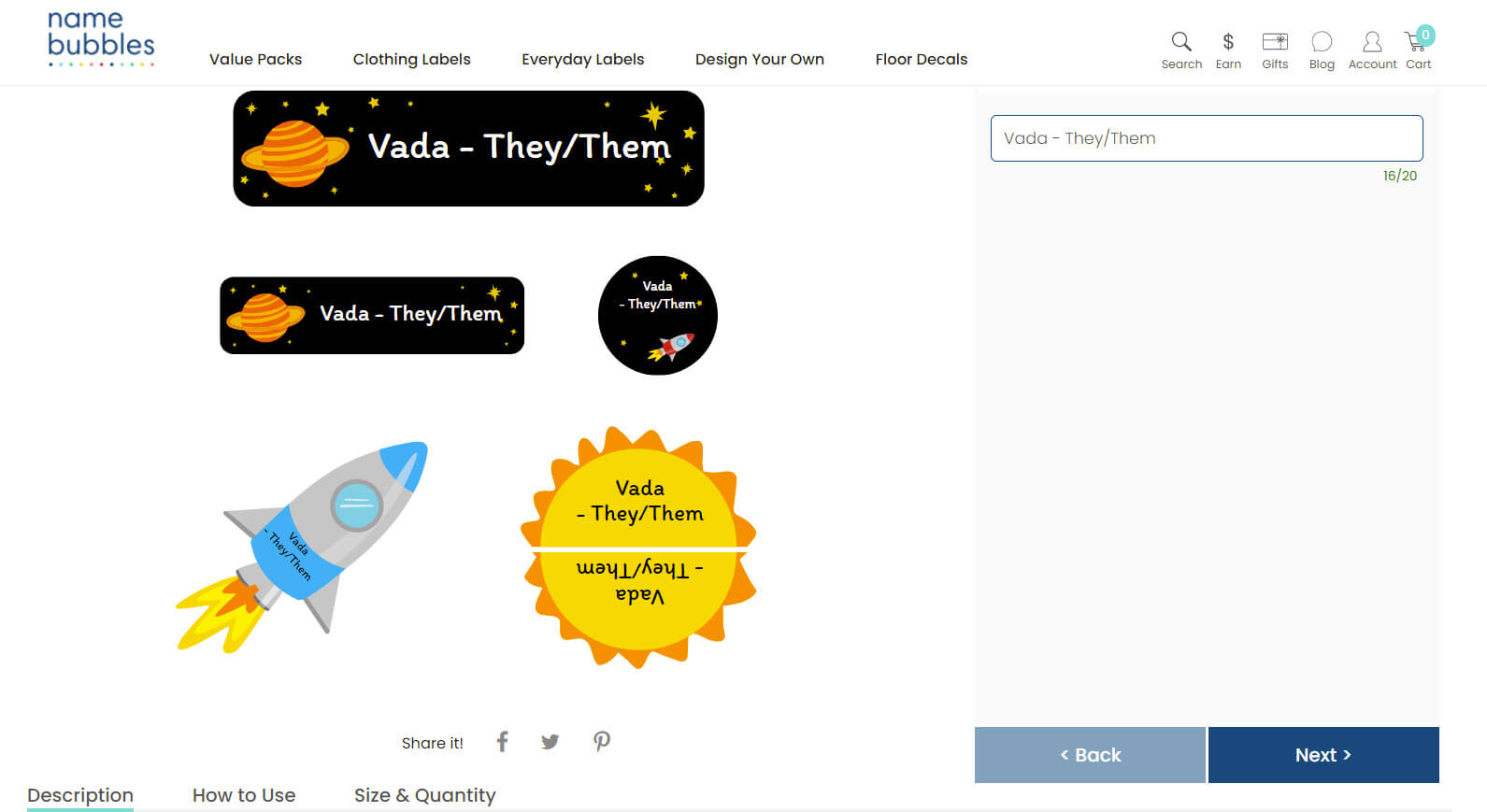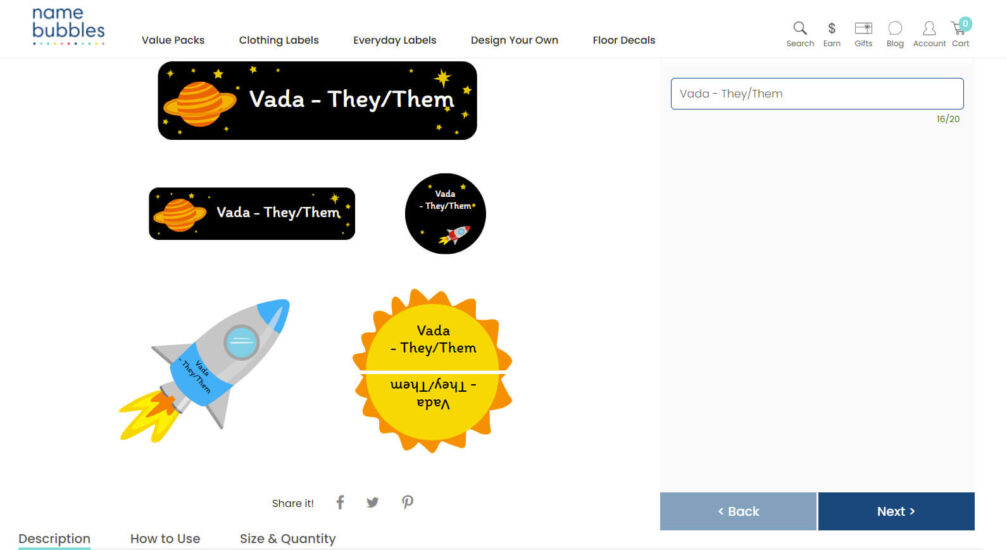 Next you get to pick a font. This was so cool, as we hadn't realized we would have the option. There were some fun choices.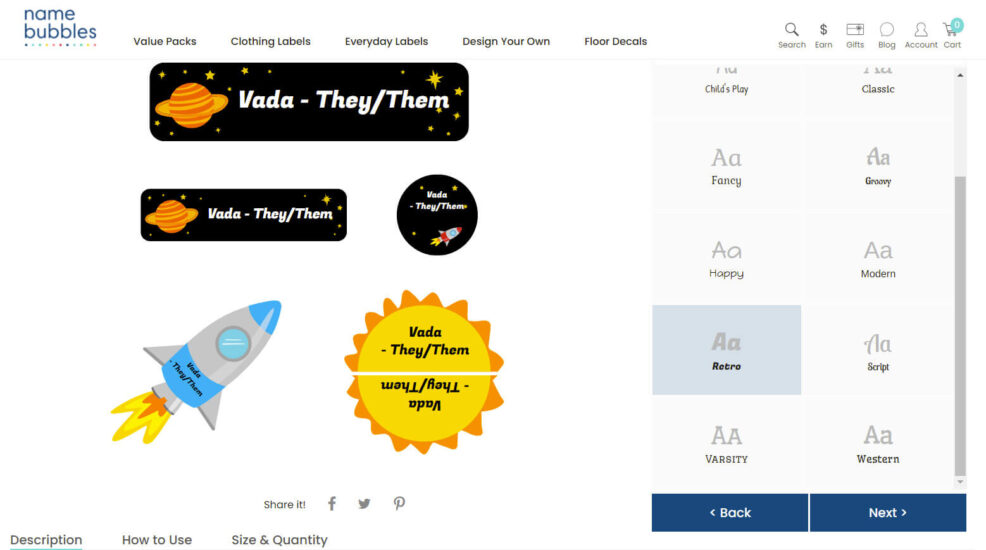 Our pack included round clothing labels. we got to choose from the kind made to stick on to tags, or the kind made to stick on to tagless clothing. We went with the tags. Vada may use these on the outside of their cloths to help people get their pronouns correct.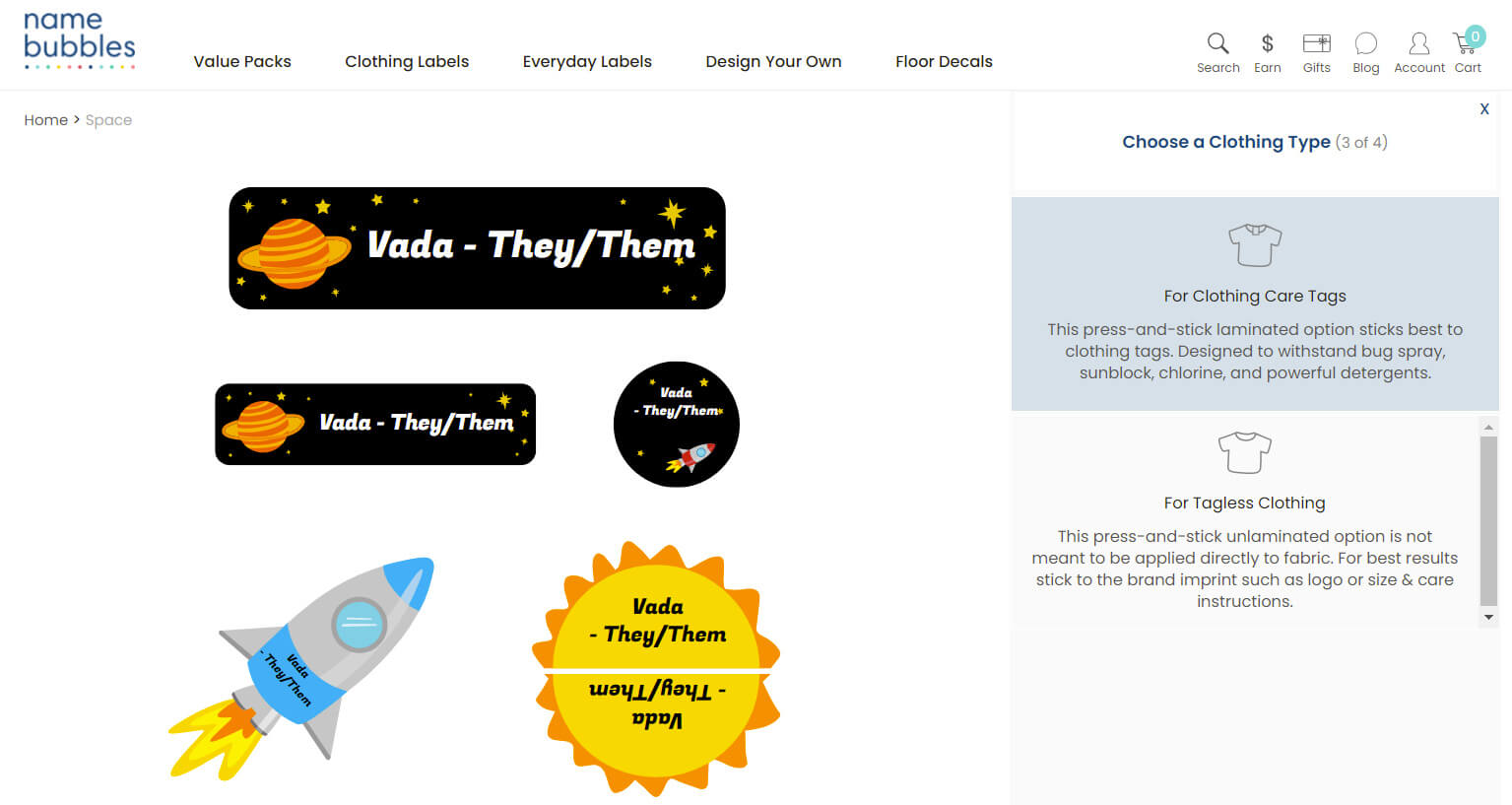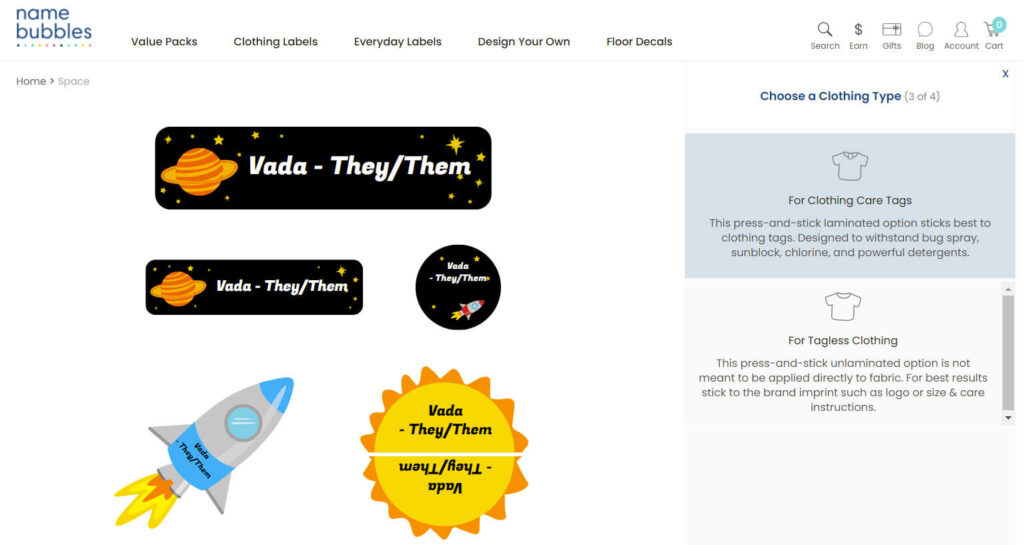 Lastly, you can add on more labels to your pack. Additional options are always nice!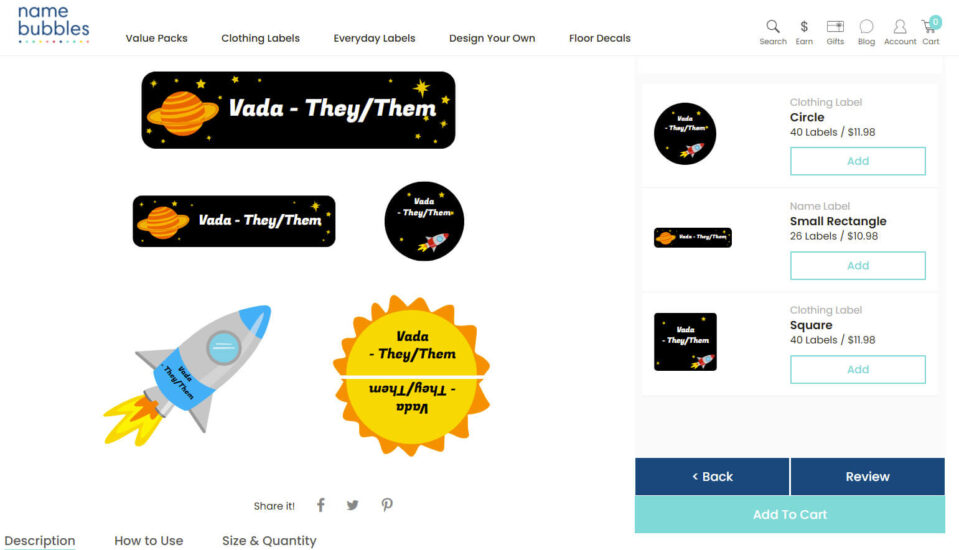 Ordering was super easy and designing the Name Bubbles was fun. They arrived quite quickly and packaged well. They even came in a little sleeve that is great to store the sheets in to keep them safe. The quality of the stickers is great!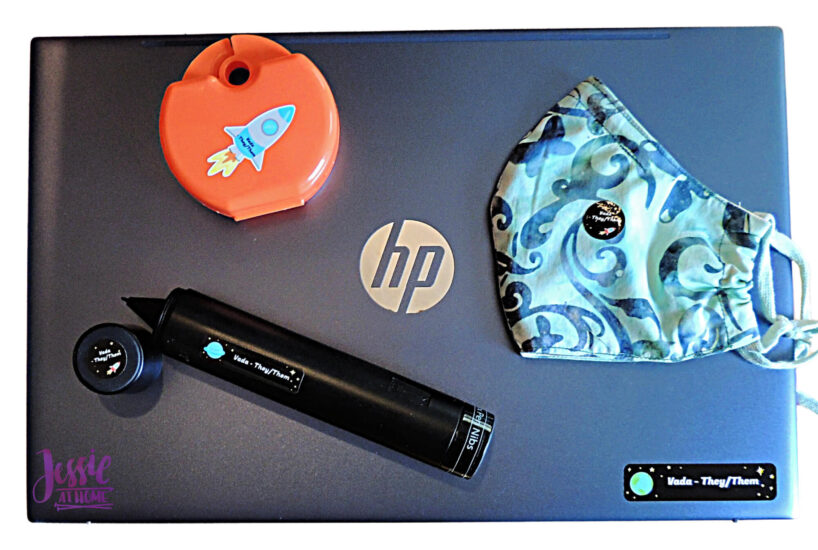 Vada happily started labeling all sorts of belongings. When they labeled their X-Pen (for their drawing tablet), I pointed out they could put a round sticker on the top as well. Both kids have the same drawing tablets, X-Pens, and laptops, so Vada was sure to label all of those.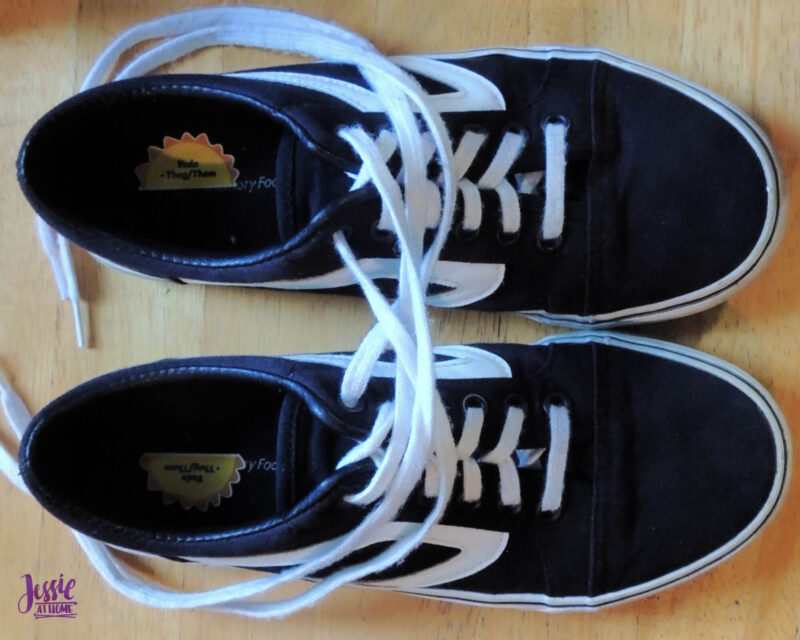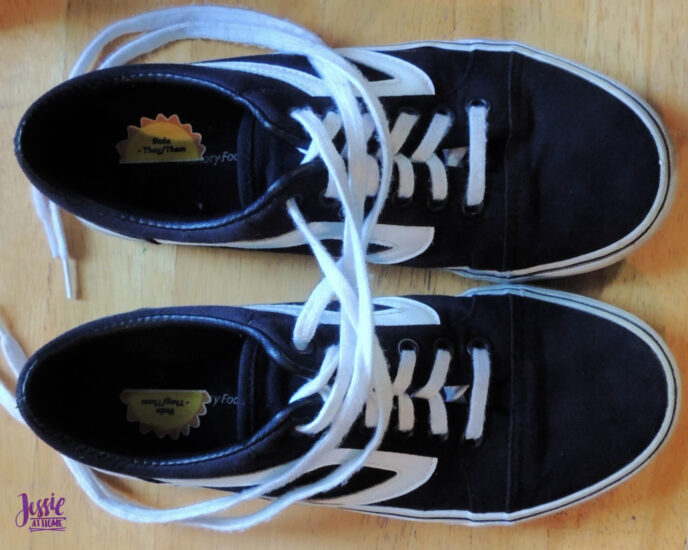 We are very happy with our Name Bubbles labels. I think I will add these to my list of great gifts for baby showers and little kids. These would also work well for labeling community use items at workplaces or other places where items are shared but you don't want them going home with anyone by mistake. There really are a lot of uses!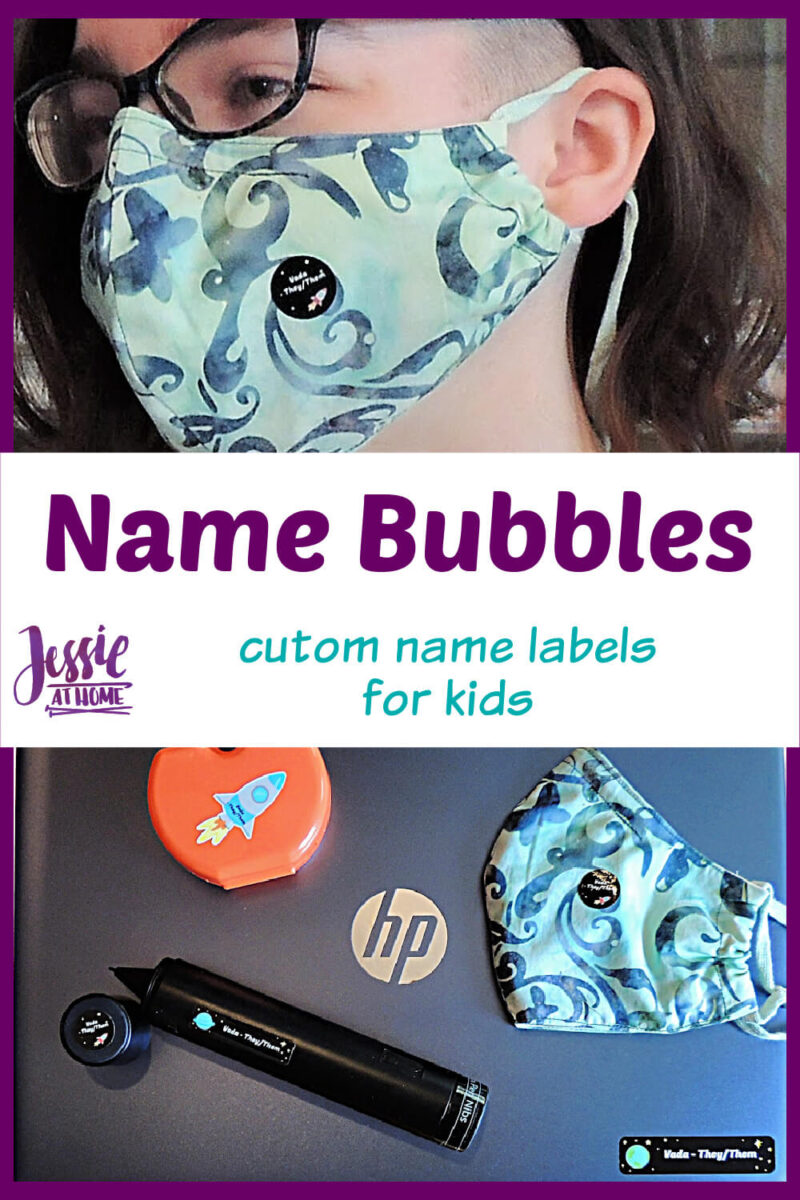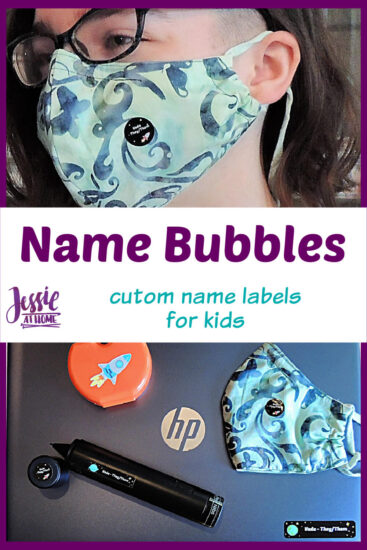 Happy labeling my friends!
Did you enjoy what you found here at Jessie At Home? Then sign up for my newsletter and like my Facebook page, so you'll get all the updates on new tutorials, other posts, sales, and coming events.
If you have any questions, want to share pictures of your work, or just want to chat with Jessie and other crafty individuals, than join my Facebook group.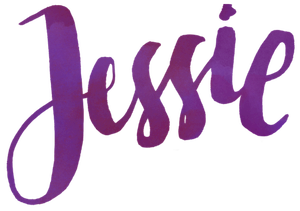 © Copyright 2021 Jessie Rayot / Jessie At Home All my videos, patterns, charts, photos and posts are my own work, so you may not copy them in any way. If you want to share this information with someone, then share the link to this post. If you want to share on your own blog / website, then you may use the first photo in this post and link back to this post. Also, you may not give away printed copies of this post.
If you liked this post, then take a look at these.