This month we will finish the granny sampler center of the Ginny's Grannies CAL. This is just the center, and it is already fabulous! Next month we'll add a border to the center, then there will be even more awesomeness to come.
If you are looking for something to fill your days, you can make the CAL up to this point and then make the border next month as a baby blanket. If you use a larger yarn and hook, it can even be a throw. So grab your stash and make Parts 1 & 2 a couple times!
Find all the details and additional links about Ginny's Grannies HERE.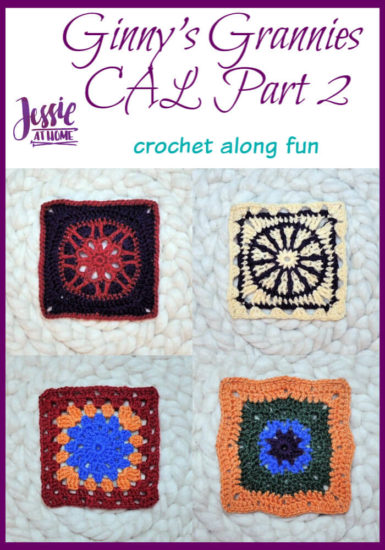 (more…)