Learn to make this magnetic schedule chalk board to keep track of your family!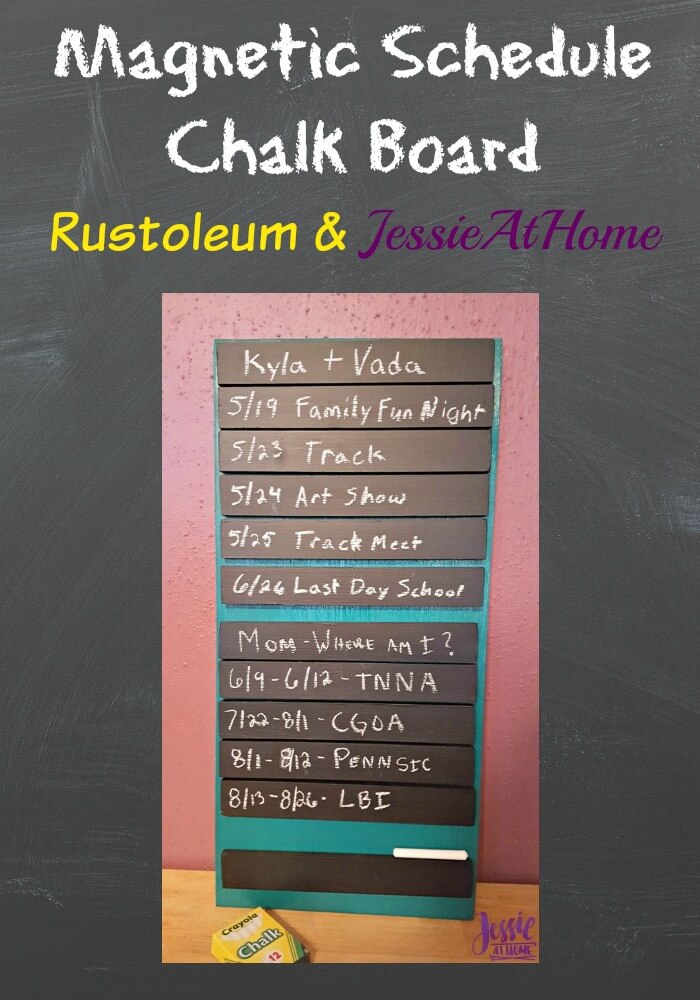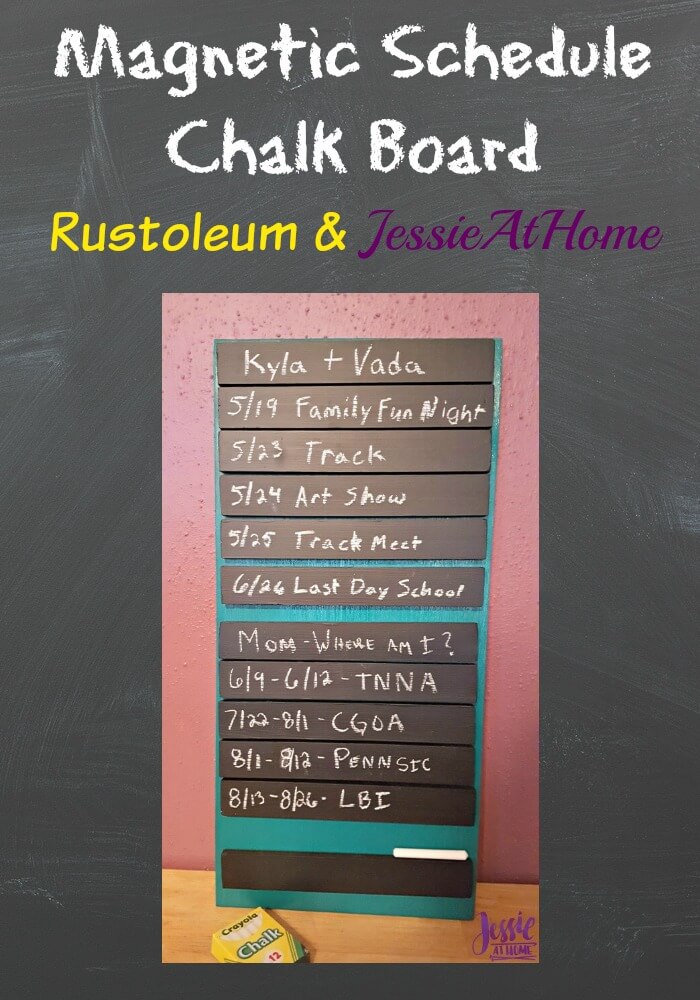 Products used were provided by Rustoleum.
This schedule board is easy and fun to make and very useful! The back board is magnetic and the black strips are little chalk boards with magnets on the back; so as things change and move around, you can move them on the board!