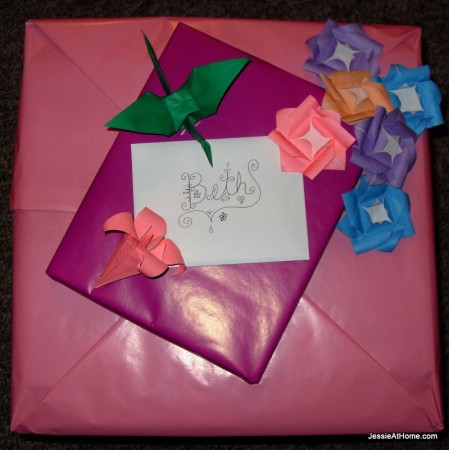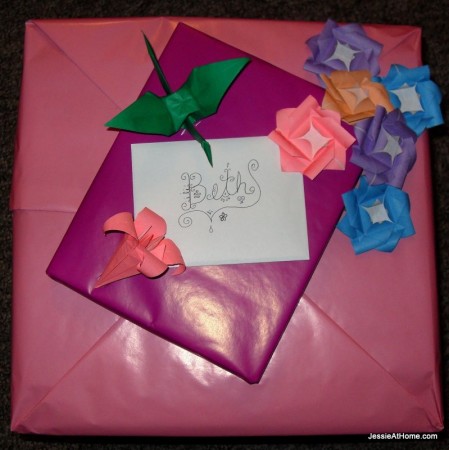 Back in March I went to my friend Beth's wedding shower and presented her with the presents seen above. They were both from her registry, a large self-watering planter, and a book "Sewing for Dummies". Inside the book was a note saying she would also receive a day of sewing lessons from me. This is a decent gift, as I used to run a university costume department and teach sewing and pattern making.
It took a while to come up with a time we were both able to spend the day together. This Saturday was it. I drove to her place in Pennsylvania, a bit of a drive, but worth it! I stopped at the craft store on the way and picked up a cute little apron kit and some pre-cut strips and squares to make a quilt for craft hope, I'll write more about that in a bit.
It was fun to see John and Beth's new home. They had painted and had the floors done, but not much else. I love seeing homes when people first move in and then seeing how they are transformed. Anyway, Beth loved the little apron kit. It was a great way to teach her how to use a machine and read a pattern. By the end of the day she had the basics down and had a cute apron to show for it. We had a wonderful time together. We chatted and sewed, sewed and chatted, and had a marvelous time!
Sunday was a bit hectic in the morning, but calmed down and ended up as a nice, lazy family day. There was lots of time on the couch tickling toddlers and being tackled by toddlers. There was even a few minutes here and there when they wanted Mommy and Daddy cuddle time. It was just lovely!
I hope you all had an equally blissful weekend!
Did you enjoy what you found here at Jessie At Home? Then sign up for my newsletter and like my Facebook page, so you'll get all the updates on new tutorials, other posts, sales, and coming events.
If you have any questions, want to share pictures of your work, or just want to chat with Jessie and other crafty individuals, than join my Facebook group.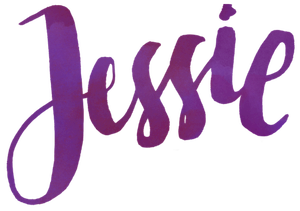 © Copyright 2009 Jessie Rayot / Jessie At Home All my videos, patterns, charts, photos and posts are my own work, so you may not copy them in any way. If you want to share this information with someone, then share the link to this post. If you want to share on your own blog / website, then you may use the first photo in this post and link back to this post. Also, you may not give away printed copies of this post.