"Standing up for Black Lives can be dangerous, but not standing up for Black Lives is disgusting. This nation was literally built on the backs of enslaved people and that's a fact that white people must never forget. The legacy of slavery is with us always. I'm in the streets because I believe in change and I believe in action. I believe in right and wrong and I'll never back down. Never."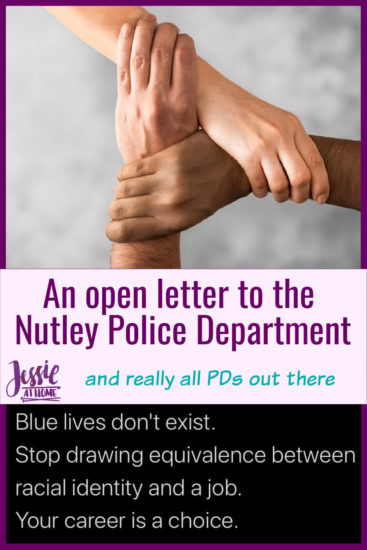 That quote is from Alex Anest, my brother, on this past Sunday morning 8/24/20 in Detroit, Michigan. He was in the hospital at the time, after volunteering as a street medic at a Black Lives Matter peaceful protest organized by DWB (Detroit Will Breath) where he was brutally beaten by police. HERE is an article about the event from the Detroit Metro Times. HERE is Alex's full account. I will share more posts and accounts throughout this letter.
Why am I bringing this up to the Nutley PD? Well, let's look at the BLM protest that happened in Nutley On June 26, just two months ago. HERE is the take from one protester. HERE is the article from TAP into Nutley. Now I don't know for sure how many BLM protests in the state of NJ since George Floyd's murder have been met with counter-protesters, but from my research I could only find 2. TWO!!! And we're one of them. I'd call that a sign that we have a racism problem in Nutley, and it is in YOUR department as well.
Sure, I read the statement you posted from the Nutley Commissioners HERE. I also read the comments. Did you?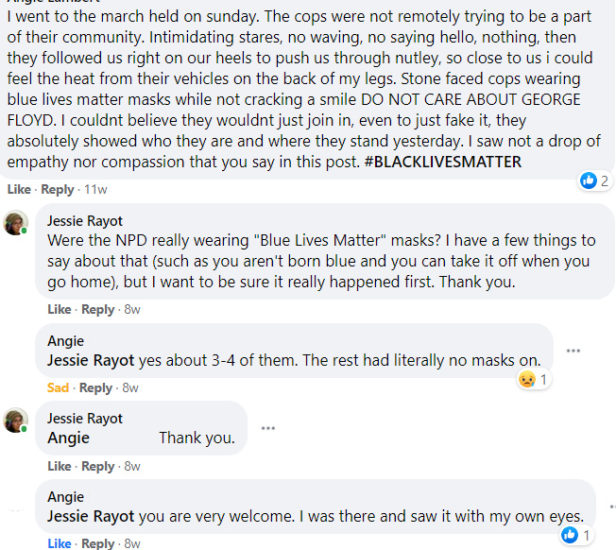 There's a lot to unpack here, and even more the more I read about what happened. I admit, I wasn't there. I honestly thought Nutley was such a good town that a protest here wouldn't really do much and my voice was better used to fight online and to bring more attention to the problem nationally, not in my own back yard.
I was wrong. The problem IS in my own back yard. Not just because I consider this entire country mine, but because it's right here in Nutley and your department is doing its part to make it worse.
So, let's look at the Blue Lives Matter masks. Blue lives don't exist, it's a career choice, not a race. While I completely agree that being a police officer is a dangerous job, and that we need to do all we can to make sure our police have the training and supplies they need to be as safe as they can be, this phrase pisses me off. Blue Lives Matter is a direct counter-call to Black Lives Matter. It is there simply as a way to make it seem like Black Lives Matter is the OPPOSITE of Blue Lives Matter. Like it has to be one or the other. It exists purely to make "us vs them" between Black individuals and police. Blue Lives Matter is a disgusting collection of words when you look at what it really represents, and any good person, even one who also happens to be a police officer, knows that.
So, now that you think I hate the police, let me tell you who I am. You know that sweet little family who bakes over 100 cookies and delivers them to the Nutley PD and FD on Christmas morning. Who takes the time to thank the brave people who have chosen to keep our community safe, even on a day when most of them would like to be home with their families. You know that family? That's my husband, my children, and me. That's who you've pissed off. That's who's telling you that you are doing it wrong. That's who's asking you to be better.
So what are you going to do? How are you going to show EVERY member of the community you protect and serve that you are there for them? How are you going to make sure they all feel safe? How are you going to make sure they all feel equal? How are you going to help bring us all together, instead of pushing us apart? And what are you going to do about your employees who feel it's acceptable to demonstrate that they are racist by wearing Blue Lives Matter masks at work, and by making Black Lives Matter PEACEFUL protesters feel at least uncomfortable and at most in danger?
Do you really protect and serve ALL the people of Nutley, or do you pick and choose? Are you going to work with us to become better people and to become an example of the best of humanity, or are you going to continue to silently support the bad?
Here's more on the protest in Detroit and my brother, for those of you interested.
Video of the violence by DPD. At 47 seconds you can see my brother rush in to help the medic being beaten by 3 police officers. What you can't hear is them shouting transphobic slurs at her because she is trans. Most, if not all, of the medics working that night are part of the Queer community. I really hope none of you ever have to watch a video of someone you love being beaten by the police, but HERE is the video my parents and I have seen. And my brother's children as well.
Buster's account https://www.facebook.com/hinesdriven/posts/10100701040940685
Peter's account https://www.facebook.com/petermtanaka/posts/3421925061204256
Now here is what my mom said when she shared Alex's account of what happened, followed by just some of the comments.
Mom "This is my son Alex who I am very proud of, love, and support. I also want to ground him for the rest of his life so I can keep him safe."
"Florrie, Alex continues to amaze me! He makes me very proud to be an American! He represents my America. To Alex, speedy recovery. We need you and people like you right now."
"Wow! Thank him for standing up for my son and daughter! I am so glad he is ok, and so outraged that police are not being held accountable for actions like this. I can't imagine how hard this was to hear knowing you can't protect him, but at the same time how proud you are that he is out there helping others no matter what the danger is to him. I hope he heals quickly!"
I'll leave you with this post of Alex's from yesterday.
"When I tried on Tuesday I could only play guitar for about a minute. But after getting my chest tube out this morning I was able to play for longer. I was thinking about how up until the cops arrived, the protest was peaceful and everyone was basically dancing in the street. Jae Bass is, in my mind, the undisputed king of chanting. It's not surprising with Detroit's history that the chants of DWB are the most musical, most dynamic, and most rhythmically satisfying that you'll hear. As a musician, you've got to respect Detroit. So it seemed fitting to sing this song from my hospital room, now that I have enough lung capacity to sing, now that my pain is under control enough that I can play. I know that my version of this song, written by Marvin Gaye and recorded in Detroit by Martha and the Vandellas, can't hold a candle to the original, but it just seems like the right song, right now. Dance in the streets today, dance in the streets tomorrow!"
ETA: Detroit Will Breath vs the Detroit PD.
---
---
---
Did you enjoy what you found here at Jessie At Home? Then sign up for my newsletter and like my Facebook page, so you'll get all the updates on new tutorials, other posts, sales, and coming events.
If you have any questions, want to share pictures of your work, or just want to chat with Jessie and other crafty individuals, than join my Facebook group.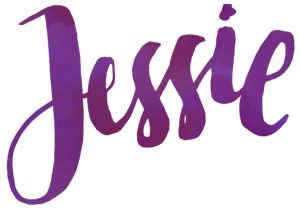 © Copyright 2020 Jessie Rayot / Jessie At Home All my videos, patterns, charts, photos and posts are my own work, so you may not copy them in any way. If you want to share this information with someone, then share the link to this post. If you want to share on your own blog / website, then you may use the first photo in this post and link back to this post. Also, you may not give away printed copies of this post.