Have you heard of Annie's Creative Studio? It is a subscription from Annie's that provides access to hundreds of videos and patterns in a variety of crafts. It's a great tool and would make an excellent holiday gift for your favorite crafter or for yourself!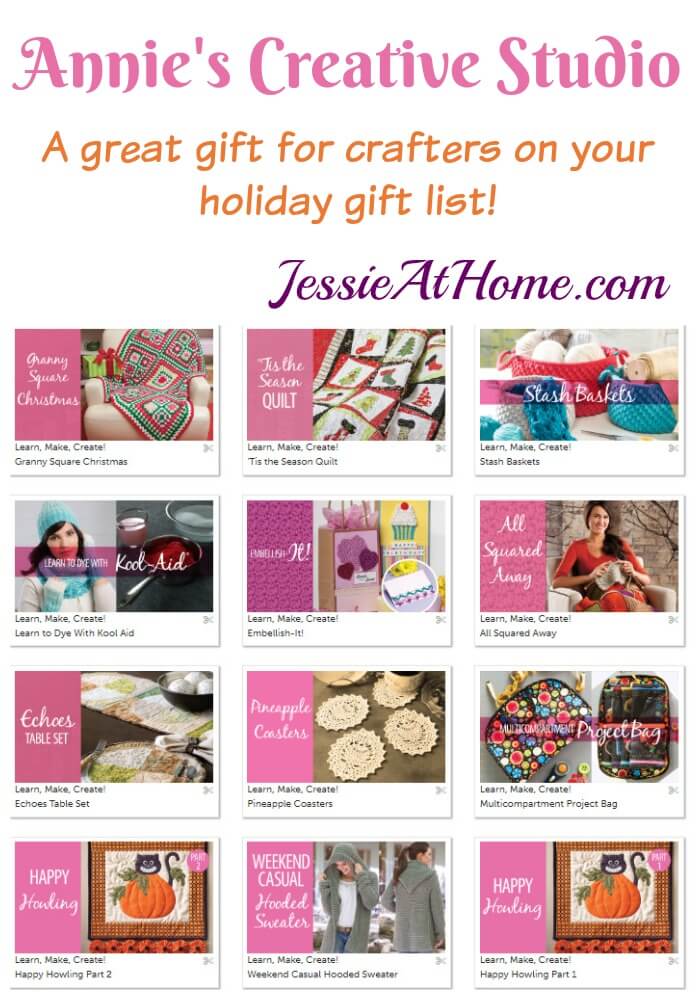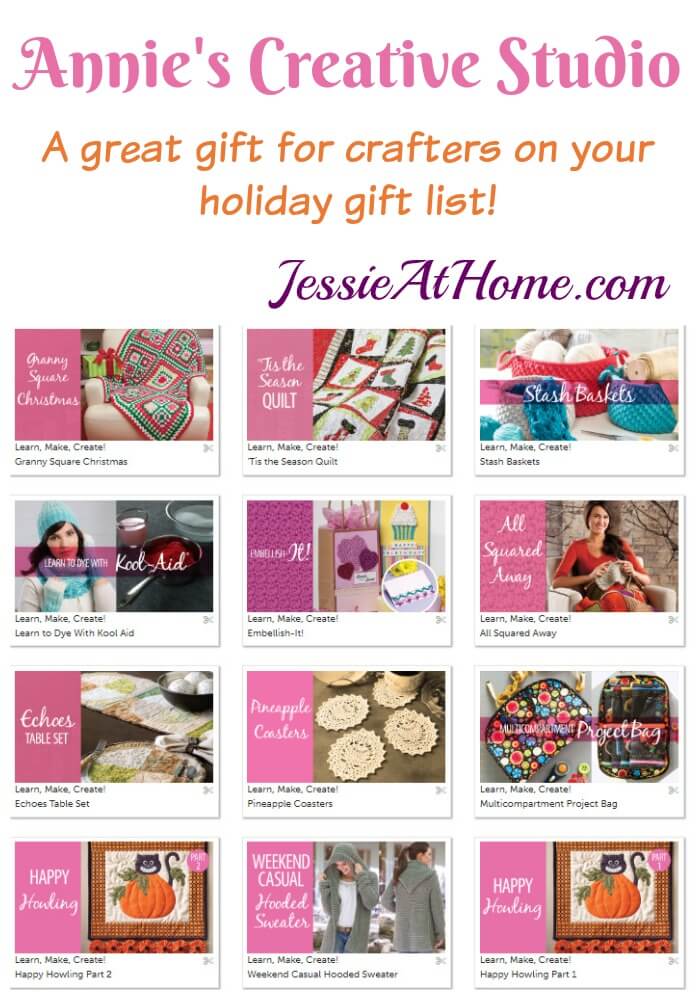 The product reviewed in this post was provided by Annie's. All opinions are my own.
[pullquote width="600″ float="center"]Annie's Creative Studio is an online video streaming service that specializes in learning, crafting and making. There are six different programs that focus on a variety of crafting interests. Our instructors are experts in their specific fields and share a multitude of useful tips and knowledge to help you create attractive and useful items! Subscribers can view all episodes at any time and as many times as desired. Each week, new video episodes and patterns will be added for your viewing and creating enjoyment.[/pullquote]
You can get started with Annie's Creative Studio HERE. Once you have signed up, it is very simple to get back in. Just go to the Annie's site and click on the "Creative Studio" menu option. Once there you will see this screen with an additional grey menu.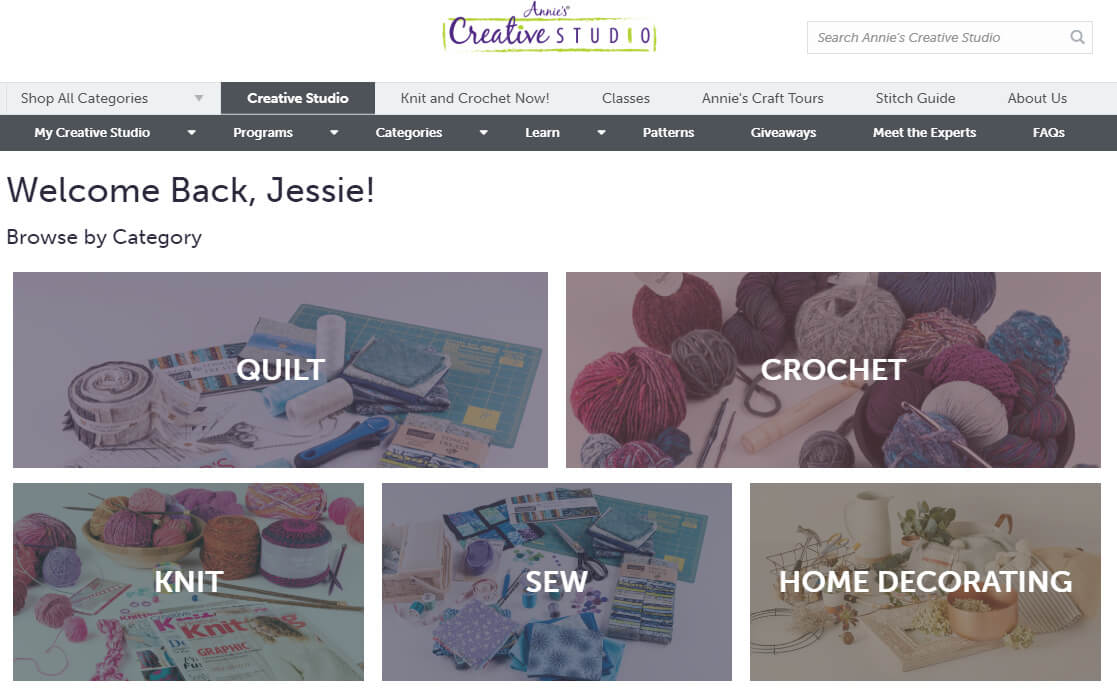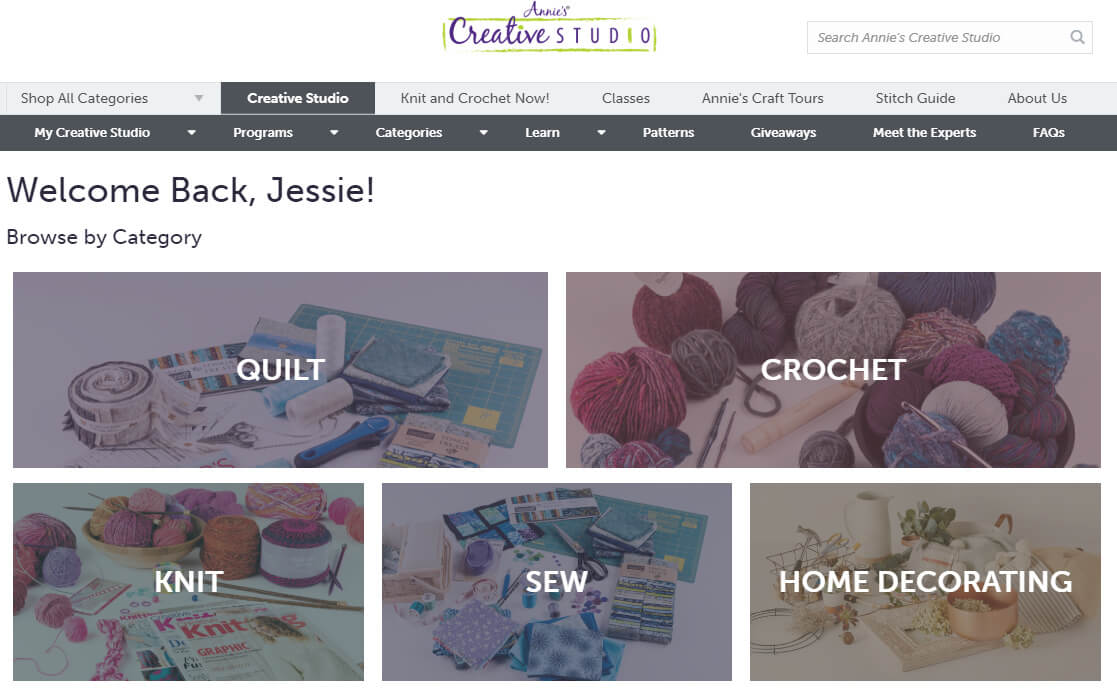 The first menu option is "My Creative Studio" where you will find links to your watchlist, you favorites, your patterns, and where you can manage your membership.
Next on the menu is "Programs". Here you will fine a variety of categories for the videos that you can watch at any time. Within each category you are able to narrow you search even more, so if there is something specific you are looking for it's easy to find, but if not you can just browse around and see what you can learn.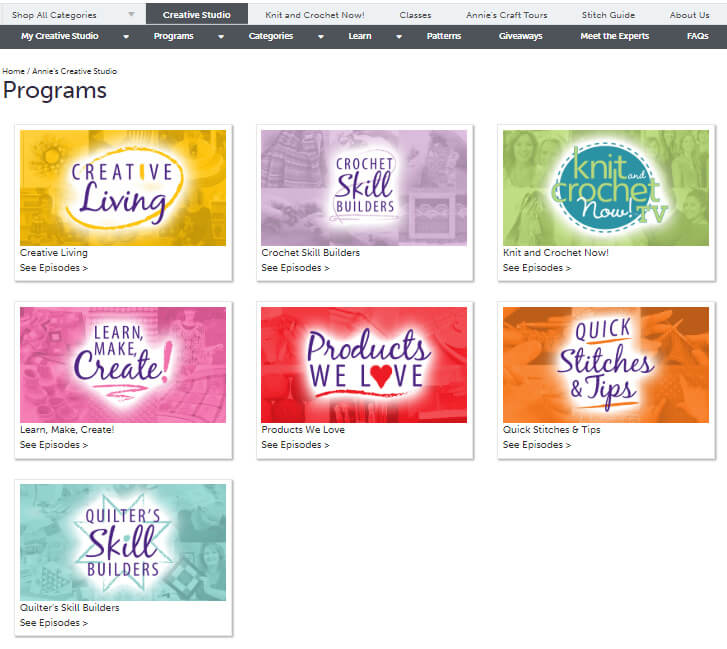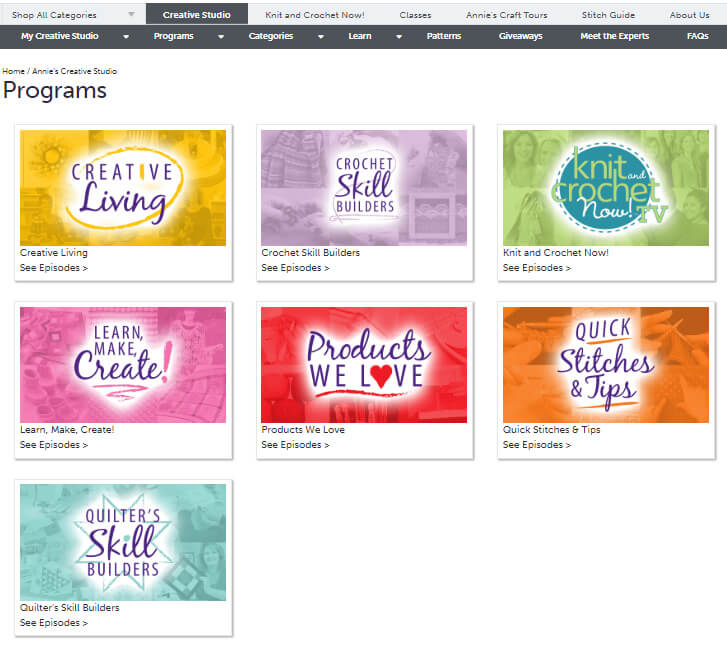 Next you will find tabs for "Categories" where you can choose the craft you would like to search, and "Learn" which is also divided by craft. After these is "Patterns" which pulls up all the patterns available to you as part of your subscription. Once you have clicked on this tab you are able to search by craft as well.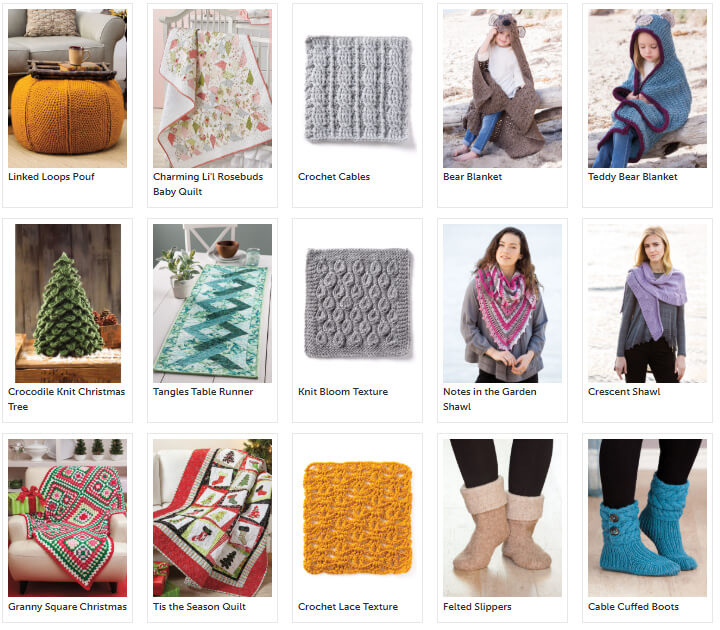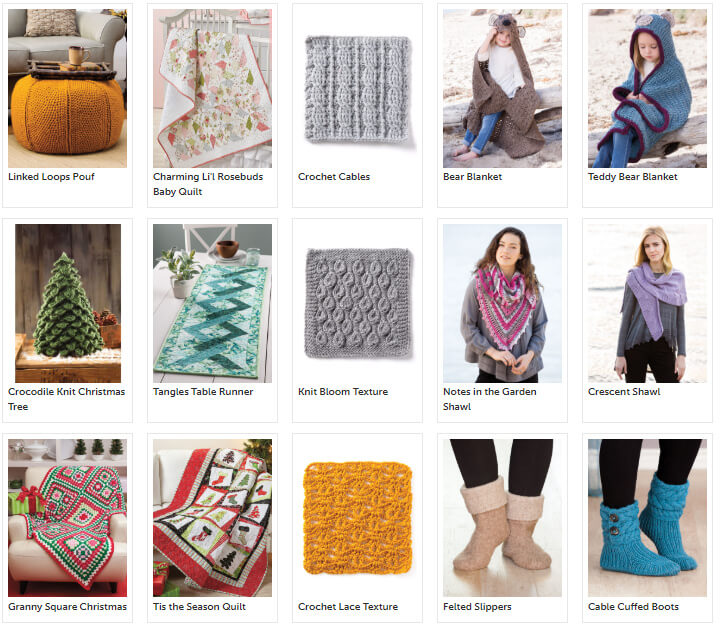 I'm quite fond of the next two tabs, "Giveaways" and"Meet the Experts". The first allows you to enter in various active giveaways to win amazing prizes. The second includes pictures and bios of the various teachers and where you can see which videos each one of these experts teaches.
Last is of course a FAQs section. These are always helpful!
I have popped all around the creative studio and gotten lost in a crafters paradise many times! There is so much to learn. I can pick up new skills I've always wanted to explore, try out new skills I've been unsure of and therefore did not really want to invest in, and even brush up on and improve skills I already have. It's wonderful.
You can sign up for your own subscription HERE, at just $7.99 a month it's a great deal! For those of you with hearing impairments, the videos are even closed captions. The FAQ section will tell you how to turn the CC on if you are having trouble finding the button. For those of you who are asking for this awesome service as a gift from others, here is the affiliate link you can send to others to get your membership:
https://shareasale.com/r.cfm?b=1162619&u=722478&m=60450&urllink=&afftrack=
Happy crafting my friends!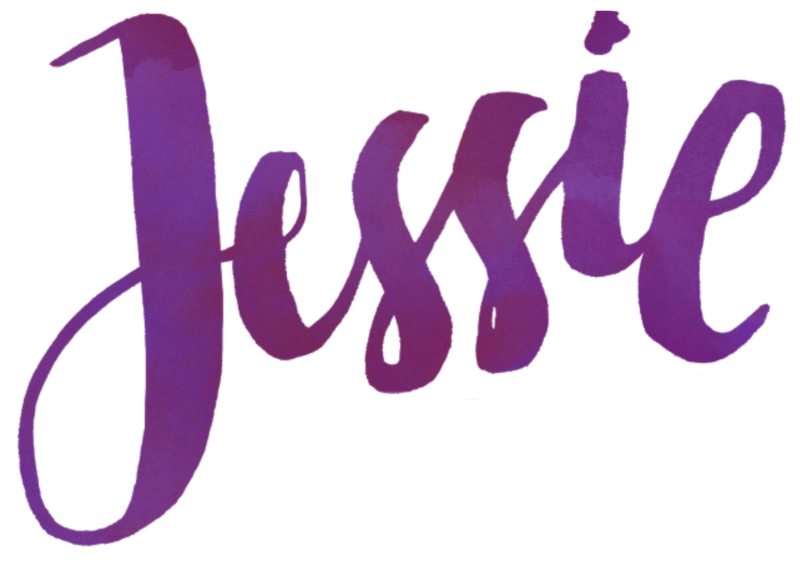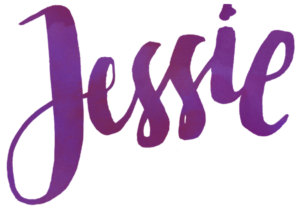 ©Copyright 2018 Jessie Rayot / Jessie At Home All my videos, patterns, charts, photos and posts are my own work. Do not copy them in any way. If you want to share this information with someone, share the link to this post. If you want to share on your own blog / website, then you may use the first photo in this post and link back to this post. You may not give away printed copies of this post. Thank you.
If you liked this post, try one of these