There's something so wonderful about crocheting for a new baby. In some cases, you hope the item you make will be used for generations and become an heirloom. Other times you just want to make something little and cute. I always get a thrill when I see a photo of a little one wearing or using something I created for them, and I hope they know the love that was imparted with every stitch.
Here are 7 free crochet patterns for babies that are sure to bring out the oooohs and ahhhhs.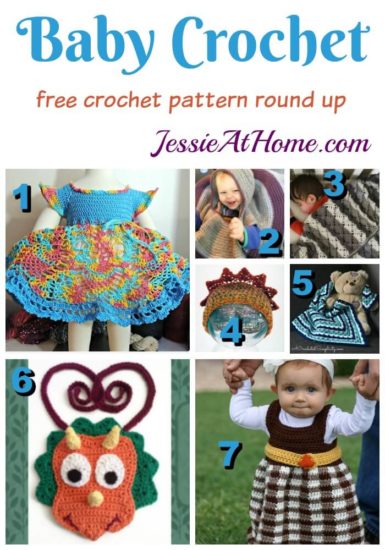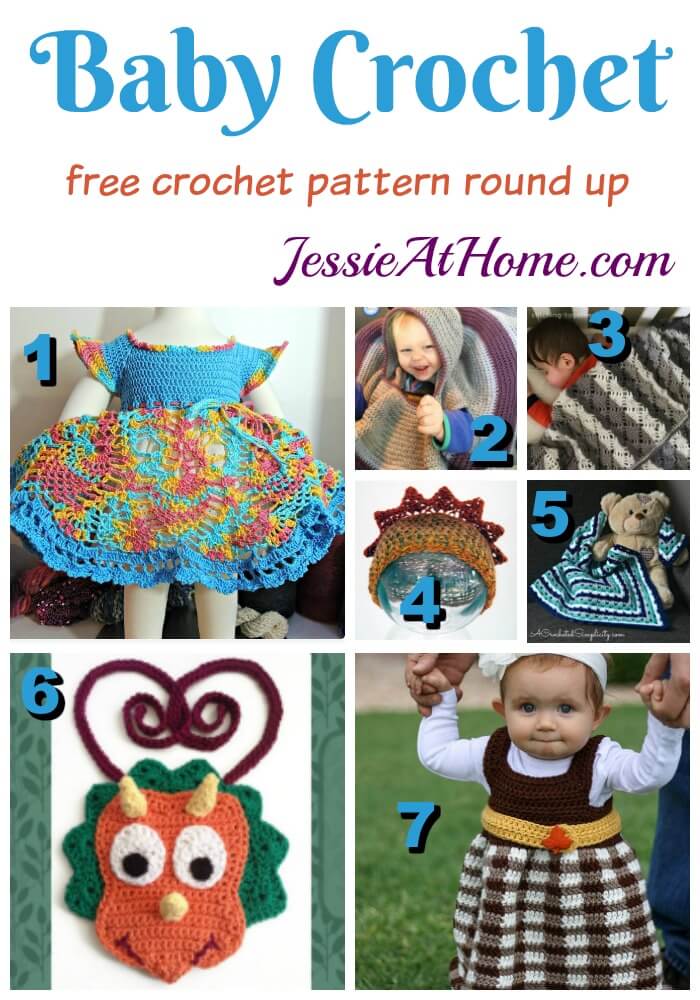 Here are the names and links of each pattern.
1) Grace and Charm baby dress by Jessie At Home
In honor of my new baby cousin who will be joining us shortly, I've created this lovely baby dress. Grace and Charm features a double crochet top with a pineapple lace skirt and cute little sleeve caps.
2) Car Seat Cloak by Left In Knots
"Due to (very legitimate) car seat safety guidelines, children are not supposed to wear bulky jackets while strapped into their car seats. Enter the brilliance of the car seat cloak! "
3) Diamond Lace Baby Blanket by Stitching Together
"You can make this gender neutral, modern crochet Diamond Lace Baby Blanket. Easy to make and cherish forever plus it is a free crochet pattern. Keep scrolling to get started! "
4) My Sunshine Baby Hats by Moogly
"Recently I learned about Willow Yarns – and found many of their yarns to love! One of the ones that caught my eye inspired the My Sunshine Baby Hats – a pair of free crochet patterns. "
5) Get in Line Granny Afghan by A Crocheted Simplicity
"One of the great things I love about crochet is taking an older stitch or technique and putting my own spin on it and that's exactly what I've done here with my 'Get in Line, Granny! Afghan'. I've taken a typical granny square pattern and added one of my favorite stitches to it to create a new look. "
6) Cera the Triceratops Bib by Stitches 'N' Scraps
"Meet Cera, the friendly triceratops bib, who is much more than just cute! With 3 soft layers of brightly colored, cotton / acrylic yarn, she's sure to add some fun to mealtimes, while helping to keep baby's clothes clean. "
7) Simply Fall Baby Dress by Winding Road Crochet
"Simply Fall Crochet Baby Dress encompasses all the things we love about fall. With a plaid skirt, ruffled trim and simple bodice this pattern is the perfect little number for family fall pictures. "
Don't forget to check out some of the other great Round Ups that have happened in Blogland recently!
To see more Round Ups from Jessie At Home, click here.
OR ~ If you would like a pattern and yarn all together in a kit, try one of these (Click the images to go to the kits):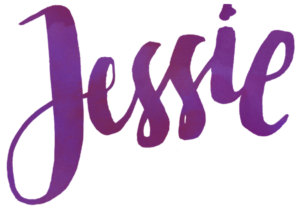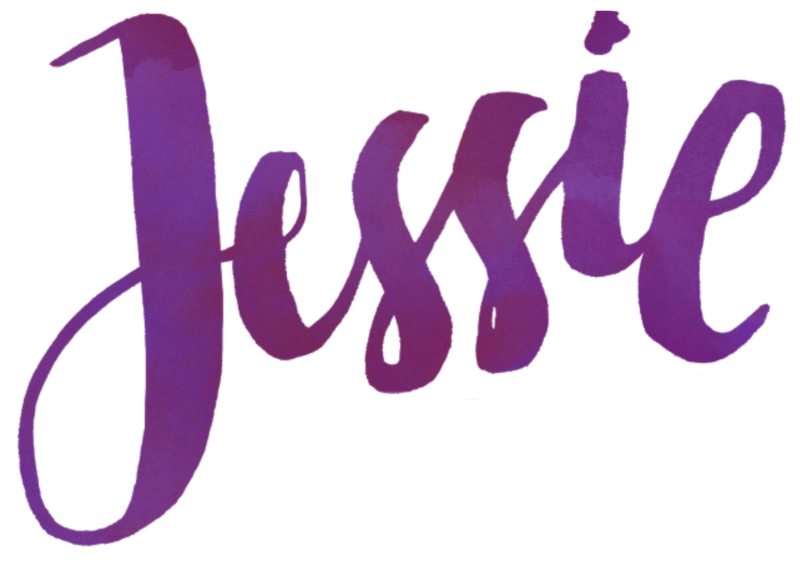 ©Copyright 2019 Jessie Rayot / Jessie At Home All my videos, patterns, charts, photos and posts are my own work. Do not copy them in any way. If you want to share this information with someone, share the link to this post. If you want to share on your own blog / website, then you may use the first photo in this post and link back to this post. You may not give away printed copies of this post. Thank you.
If you liked this post, take a look at these!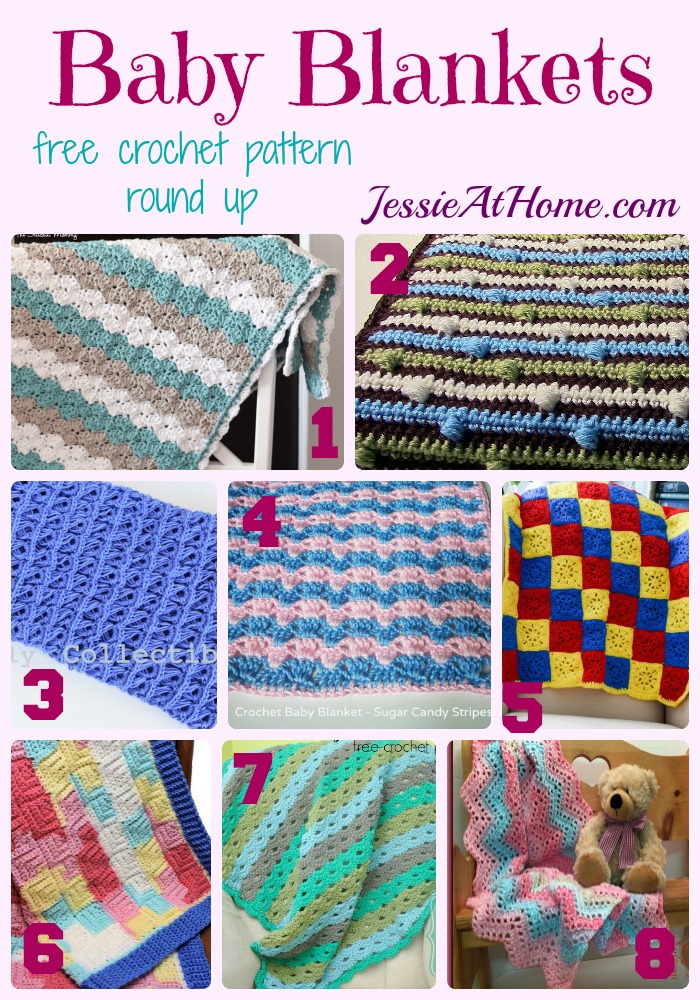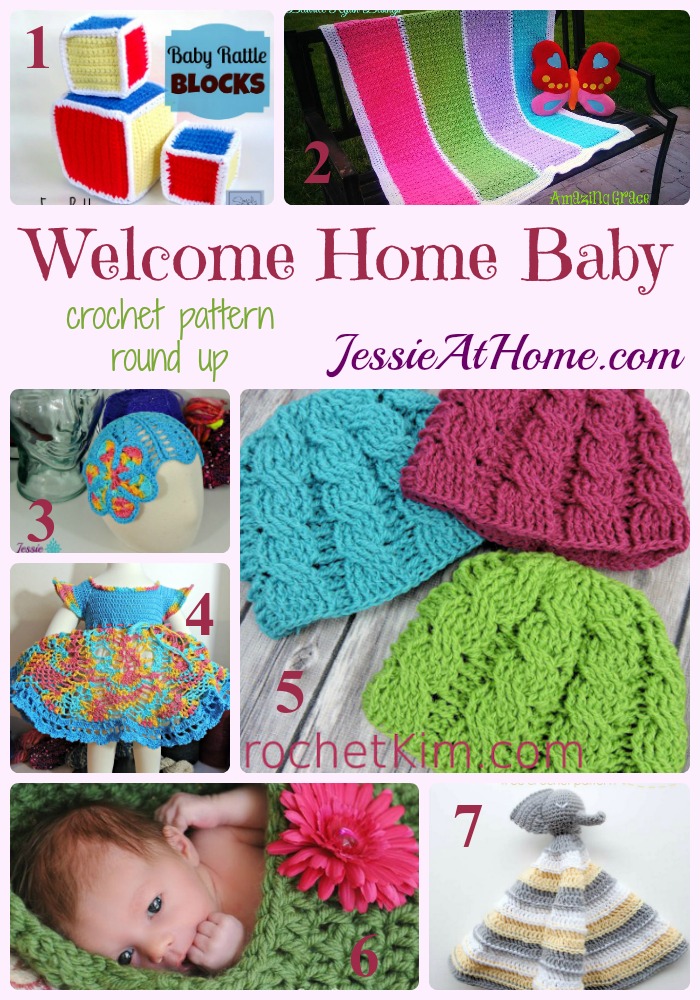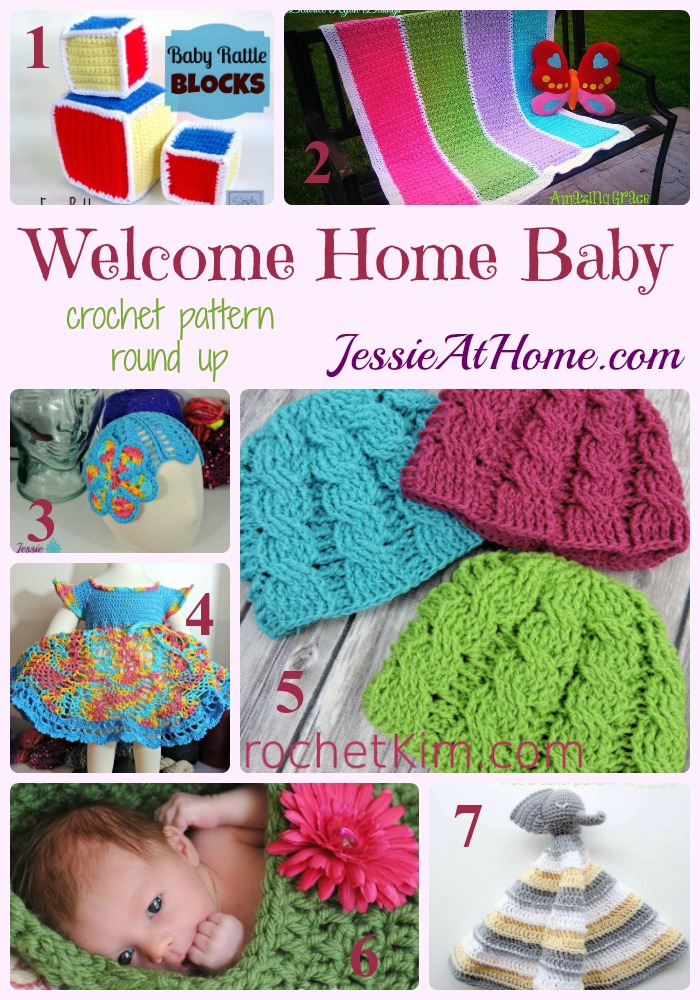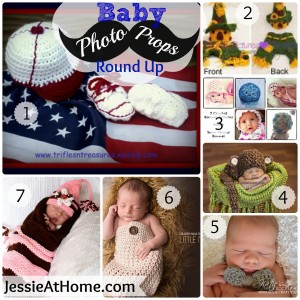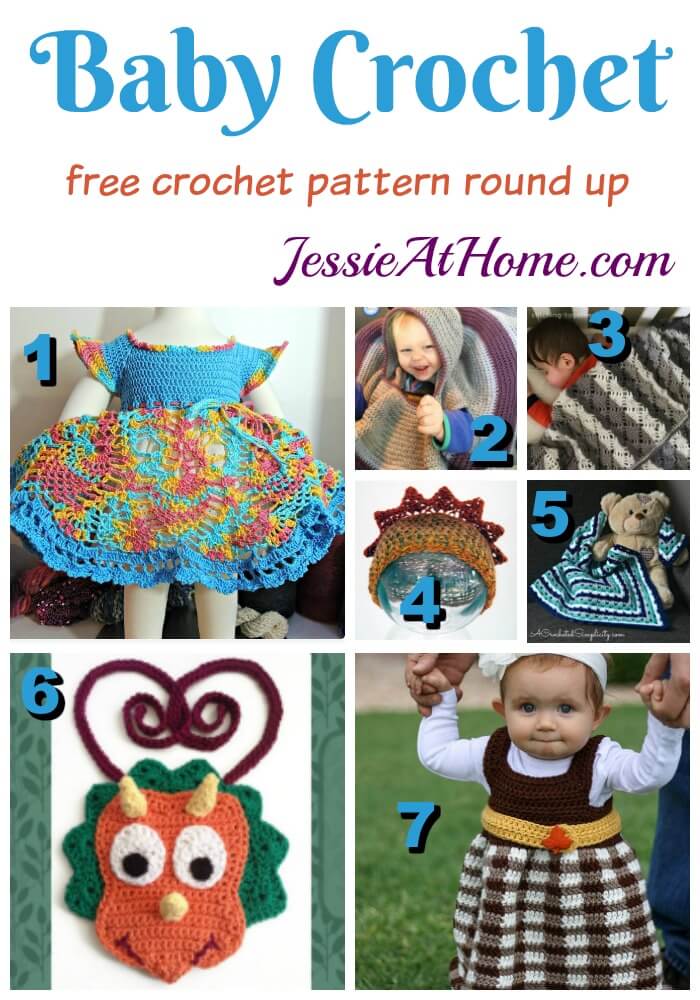 Want to get the latest posts from Jessie at Home delivered straight to your email?
Subscribe to the Jessie at Home newsletter! We'll send you the latest patterns and tutorials. We will never spam you, promise to never sell your email address, and you can unsubscribe at any time.