As the time to shed our coats approaches, lightweight wraps become the perfect accessory. Form and function, they add something fun and pretty to your look, and keep you warm when a breeze comes through, or as the evening approaches. So, here is a collection of breezy wraps, perfect for the coat~shedding time of year!
Here are the names and links of each pattern, along with a little something that each designer has to say about them.
1) Quadrilateral, a broomstick lace shawl + Tutorial ~ by Underground Crafter
Quadrilateral was my third published pattern, released in the August, 2011 issue of the now defunct KnitCircus magazine. (You can read my original post about it here.) It was one of my early explorations into broomstick lace, and it's very simple to make but quite stunning. It's actually one of my favorite shawls to wear, but due to the rectangular shape, I usually use a shawl pin.
2) Unforgettable Broomstick Lace Shawl ~ by KatiDCreations
I am calling this a Shawl instead of a Scarf because of the width of the item. That being said, this is one of those patterns that you can modify with no problem; so, if you would prefer a narrower finished project simply start out by doing fewer chains.
3) Spring Colors Cowl ~ by Posh Pooch Designs
I designed a Lacy open worked Cowl, that is perfect for Spring. It can be worn several ways. Draped, Long or Off The Shoulders. And I added a Big Loopy Flower.
4) Unchained Shawl ~ by Jessie At Home
If you can make a chain stitch and a single crochet, you can make the Unchained Wrap! It is super simple, and utilizes the beauty of variegated yarn to create a stunning piece that will make everyone take notice. For those of you who like charts, I have created one for Unchained, in addition to writing out the pattern.
5) Pineapple Caress Wrap ~ by Kin Guzman
Wrap yourself in these giant pineapples for a lightweight and fashionable look!
6) PENELOPE'S FLIRTY SHAWL ~ by Simply Collectable
Penelope's Flirty Shawl is so versatile that it can be worn in so many ways, including a scarf or turban. Within 2 to 3 hours, you'll have something lovely for a bridesmaid or a picnic.
7) Extended Ripple ~ by Jessie At Home
This ripple pattern adds a lacey look to the classic ripple. This is really more of a stitch pattern; however, there are several finished project photos with details to help you with ideas. This pattern can be used with just about any size yarn and the coordinating hook.
Don't forget to check out some of the other great Round Ups that have happened in Blogland over the last week!
OR ~ If you would like a pattern and yarn all together in a kit, try this: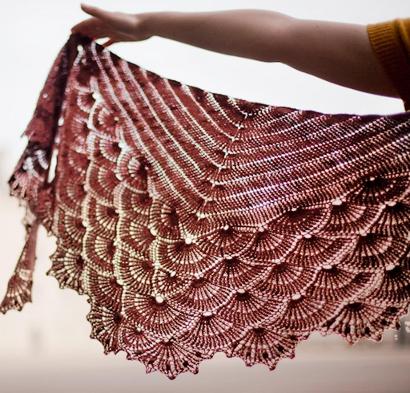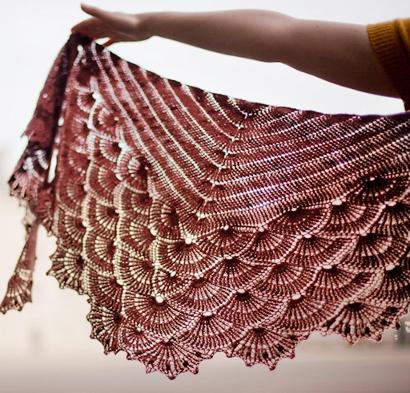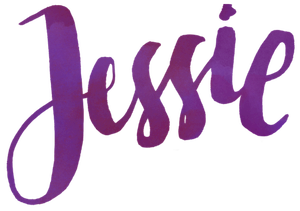 ©Copyright 2015 Jessie Rayot / Jessie At Home All my videos, patterns and posts are my own work. Do not copy them in any way. If you want to share this information with someone, share the link to this post. If you want to share on your own blog / website, then you may use the first photo in this post and link back to this post. You may not give away printed copies of this post. Thank you.
This post may contain affiliate links/ads. If you purchase something from a link in this post, I may be compensated.