Brittany Needles now has 6.5″ long knitting needles that are great for small projects such as swatches and scarves. The use I really love for them is teaching kids to knit, they are just the right size for little hands and arms!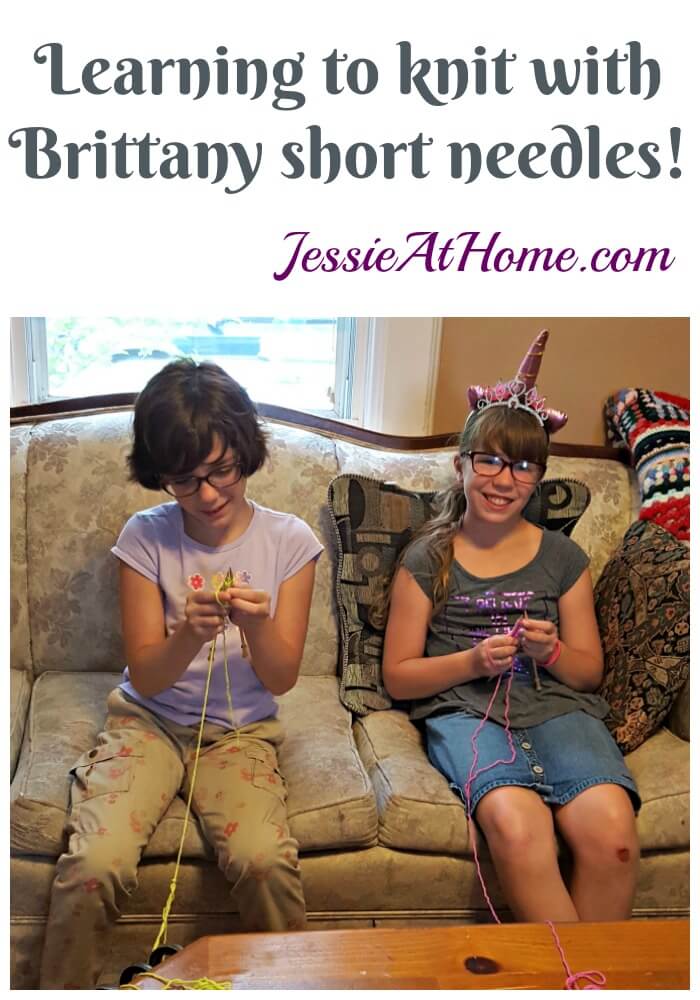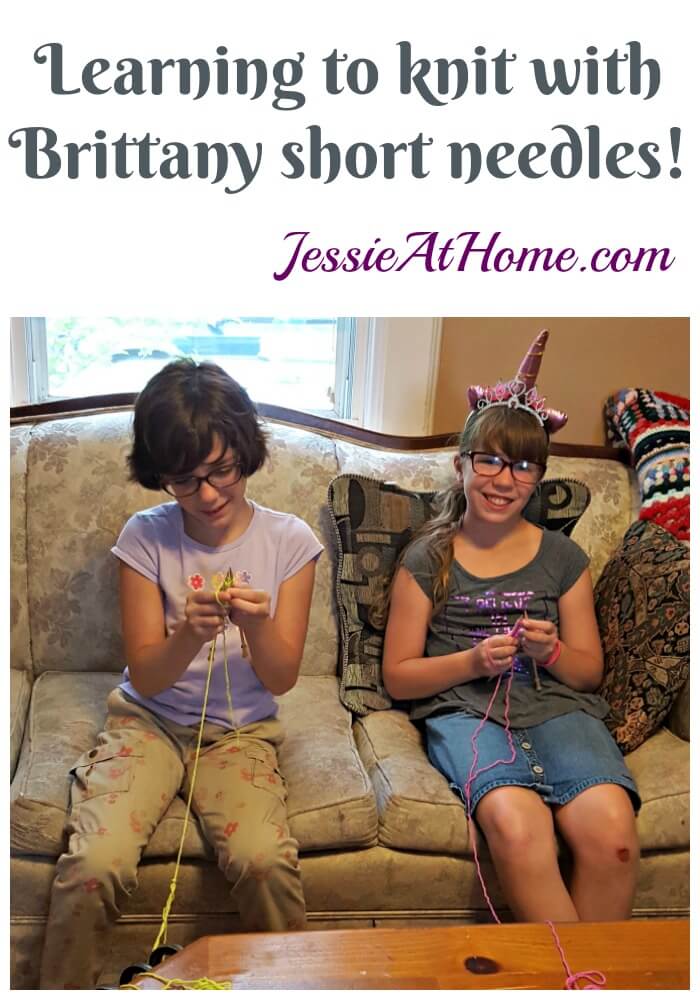 The products reviewed in this post were provided by Brittany Needles. All opinions are my own.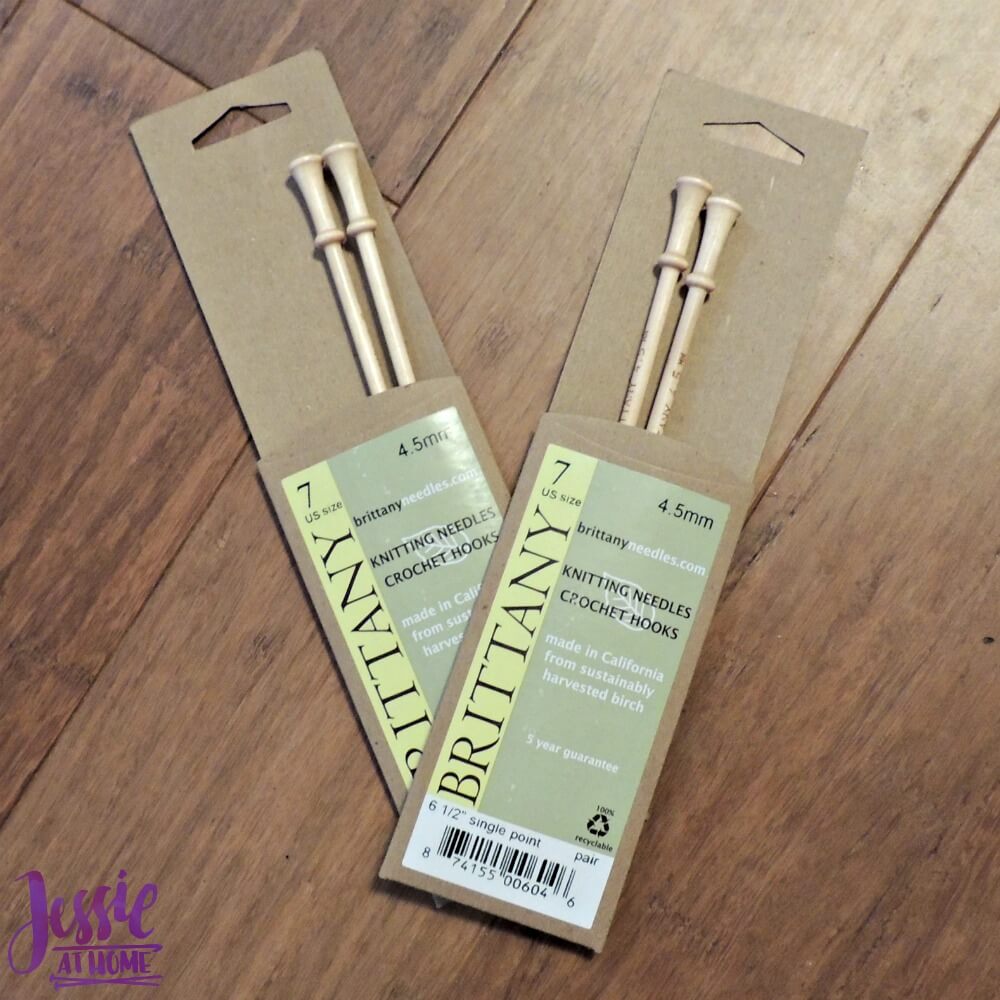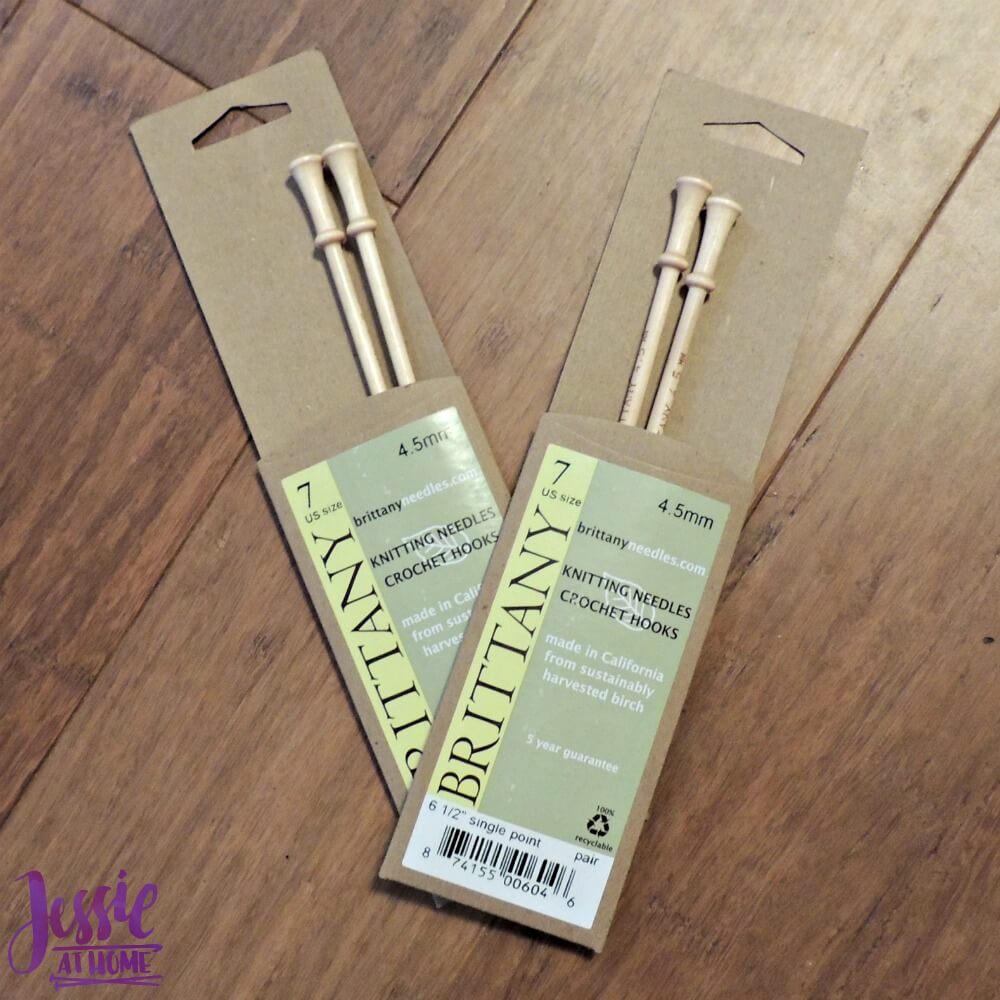 When I received these needles I just knew they would be perfect for teaching my girls to knit, something I've been wanting to do for a while.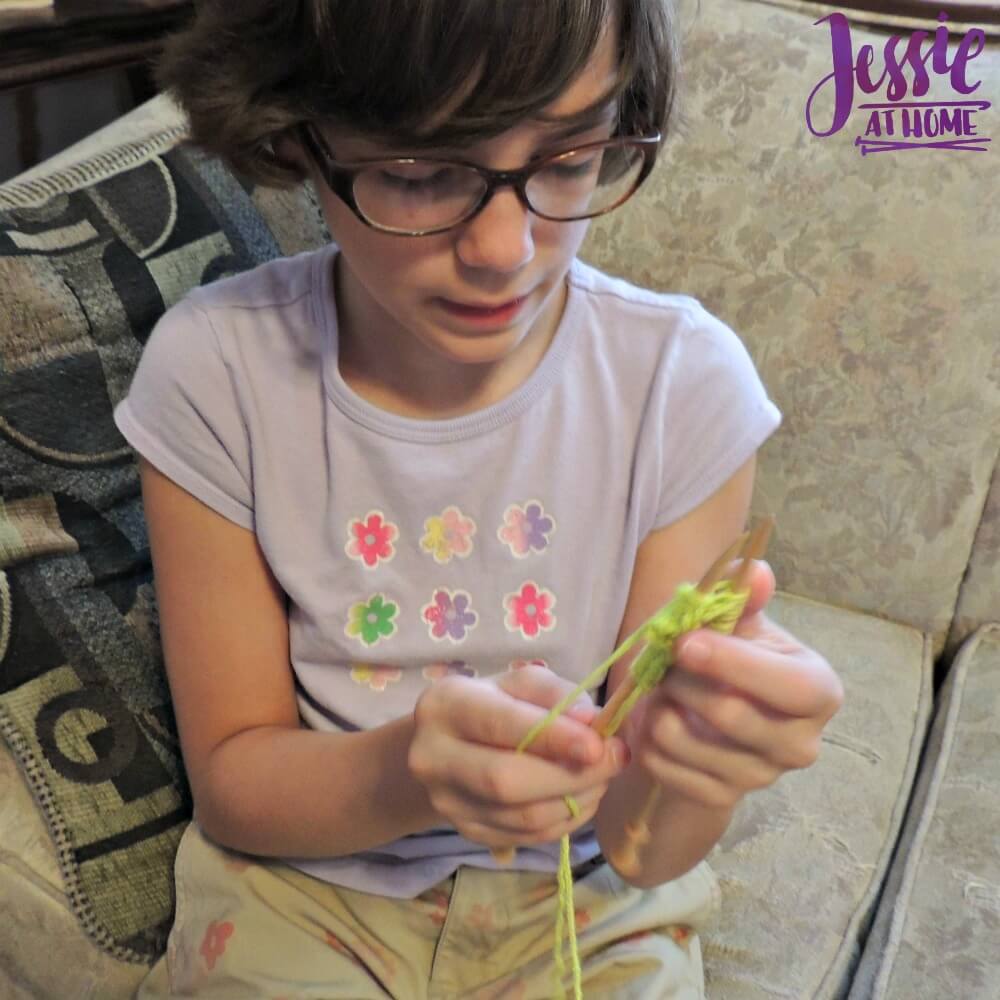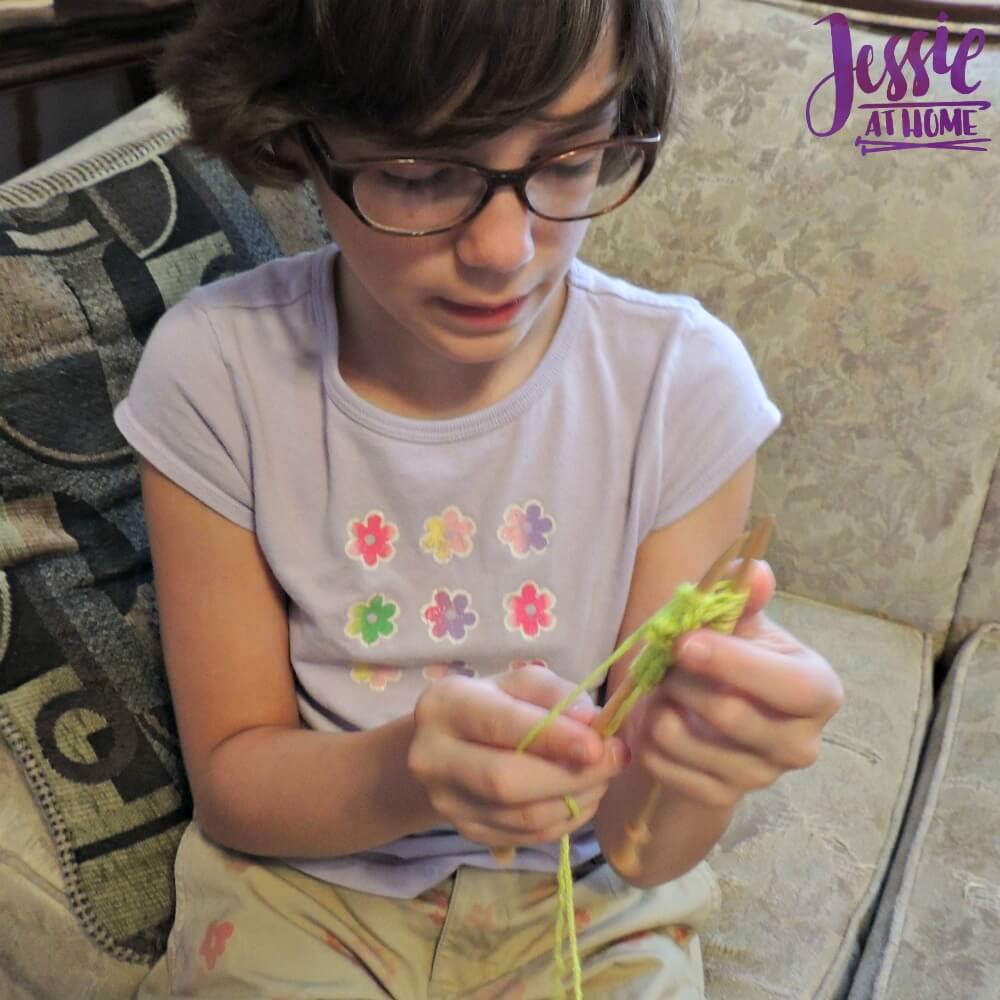 I got the girls started by casting on for them. I'll teach them to cast on later, for now I just wanted to get them knitting so they could get into the rhythm. The needles fit so well in their hands, and the length was just right; long enough to make a scarf, but not so long that they were banging into the girls' arms.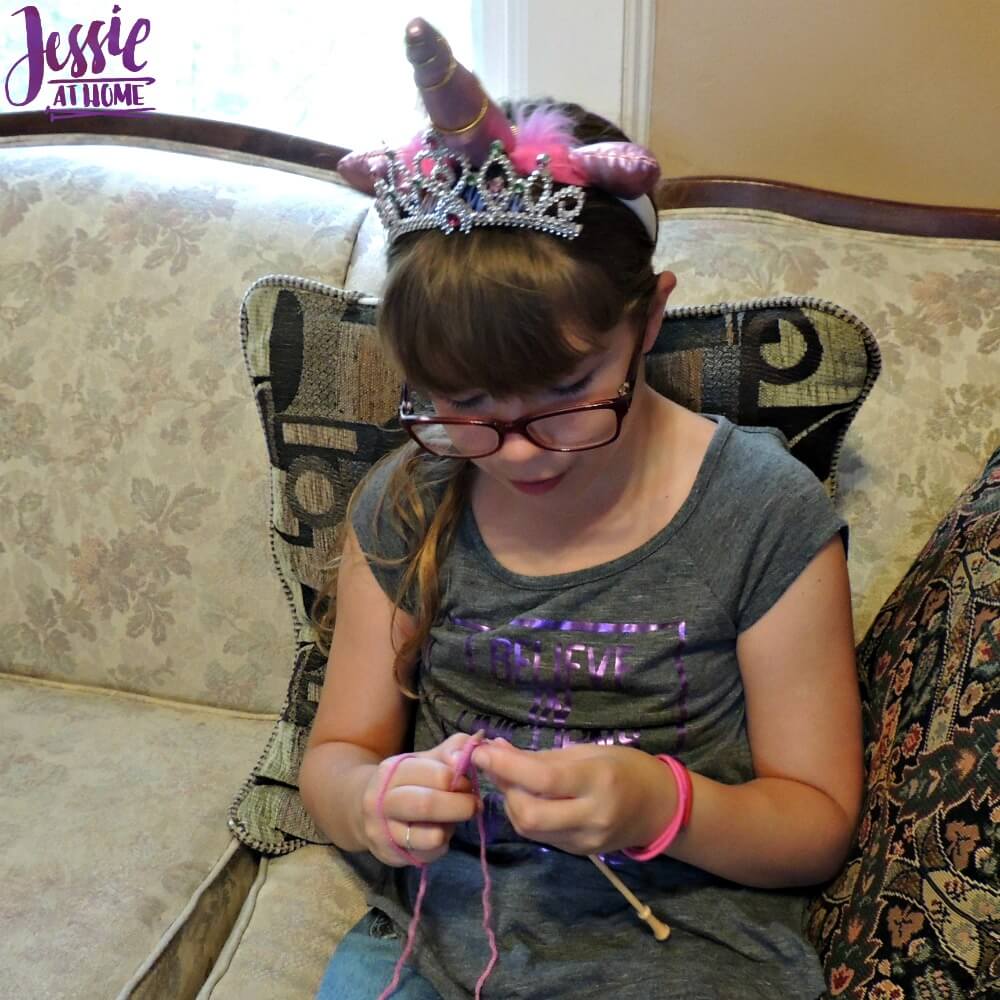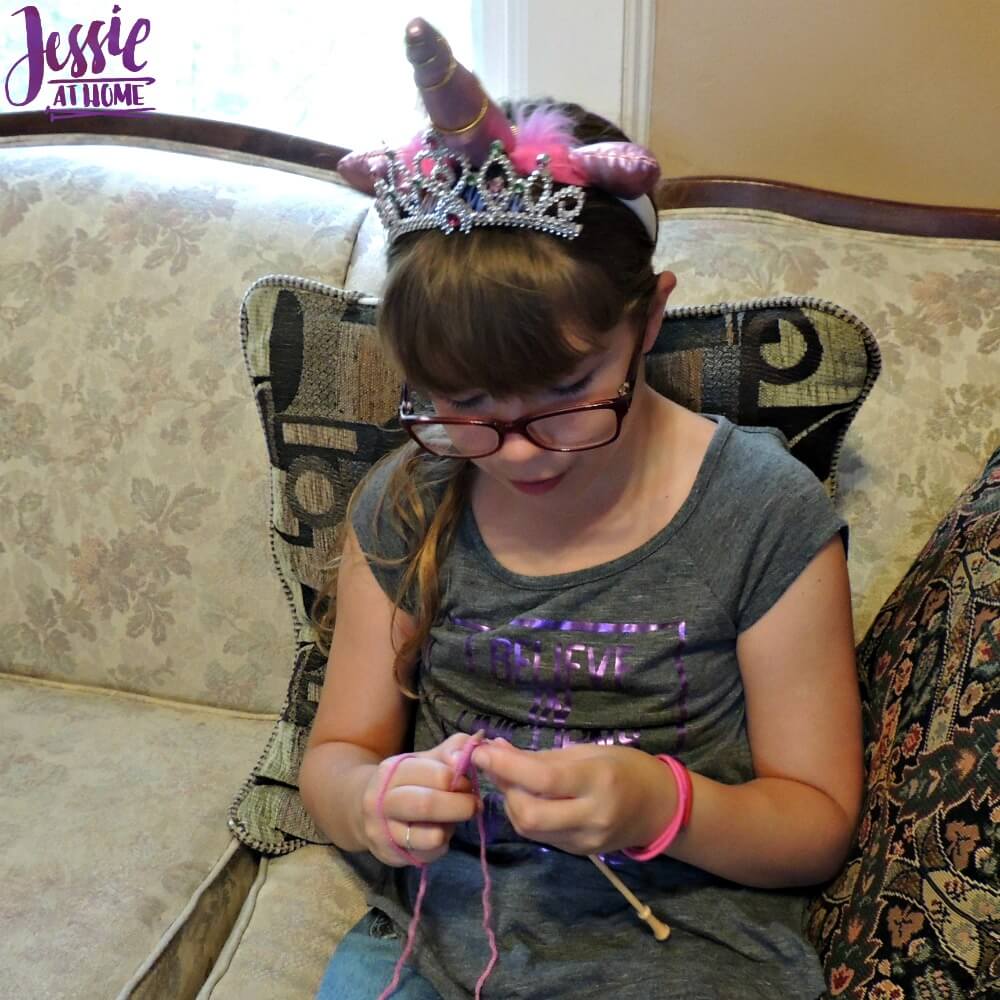 They really caught on well. I showed them each a couple stitches, then sat with them and guided them through the next few stitches. By the end of the first row, they had it down. What was really impressive is that they were able to go back later and pick up their work without having to ask for a reminder on what to do. I did teach them to always finish a row before putting their work down.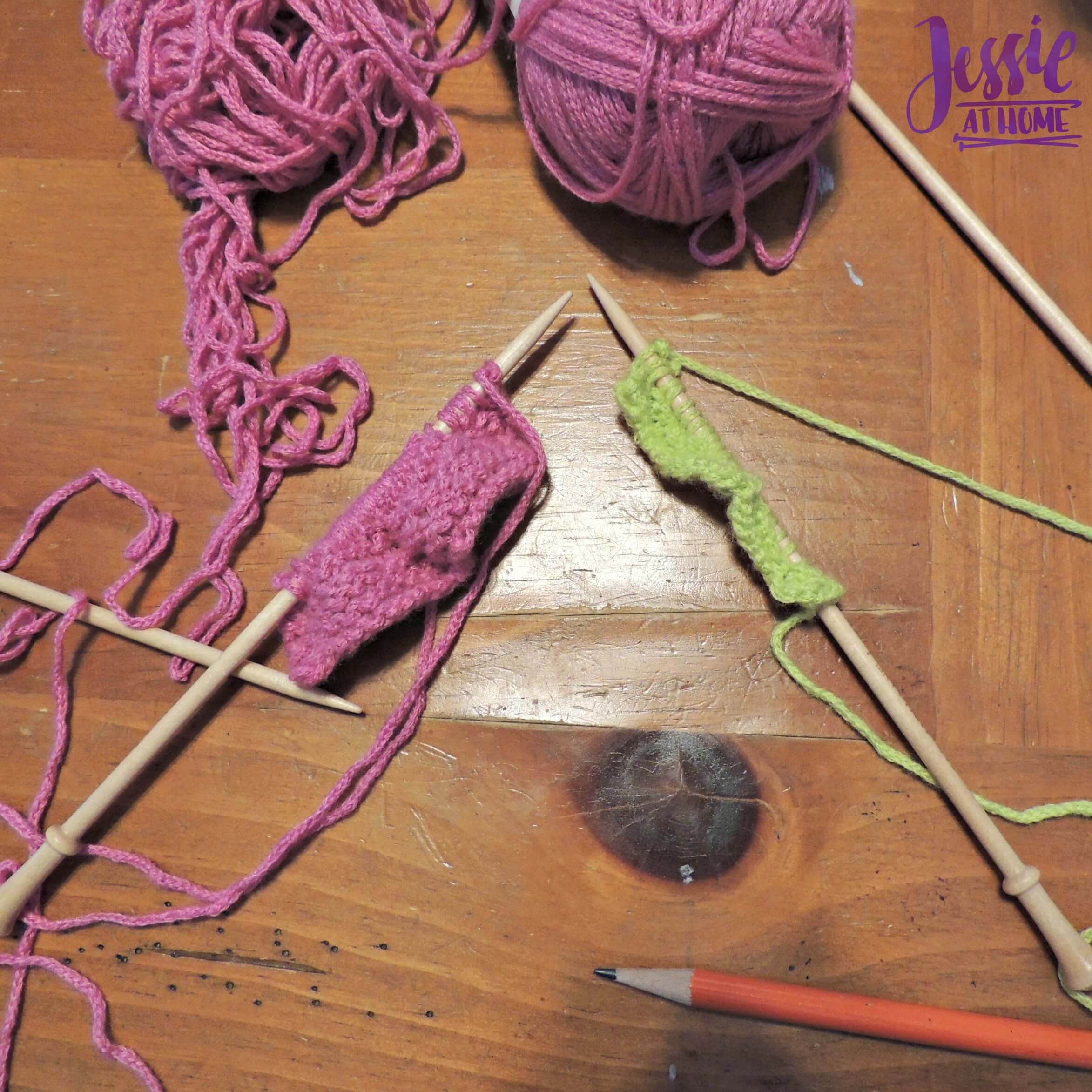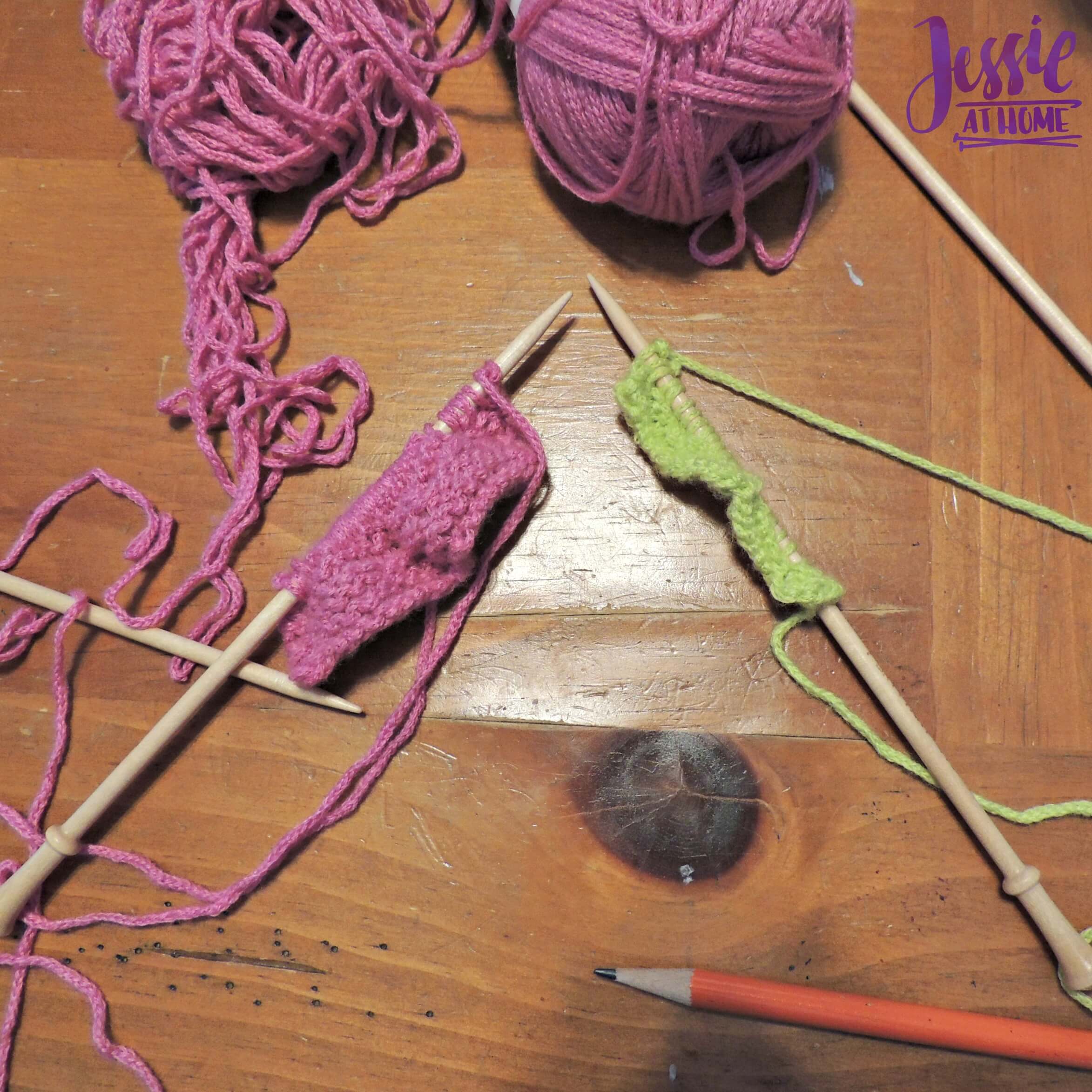 As you can see, Kyla is more into knitting then Vada, her piece is growing faster. Actually, when it was time to make dinner I asked Kyla if she wanted to help me, and she said, "just a minute, let me finish my row." It was so cute, just like a little me.
If you want to learn more about Brittany Needles and Hooks (such as how they are made in the USA) you can read my review, HERE. You can find Brittany Needles online on Amazon, HERE. You can also find a listing of more places to get your Brittany Needles and Hooks on their website, HERE.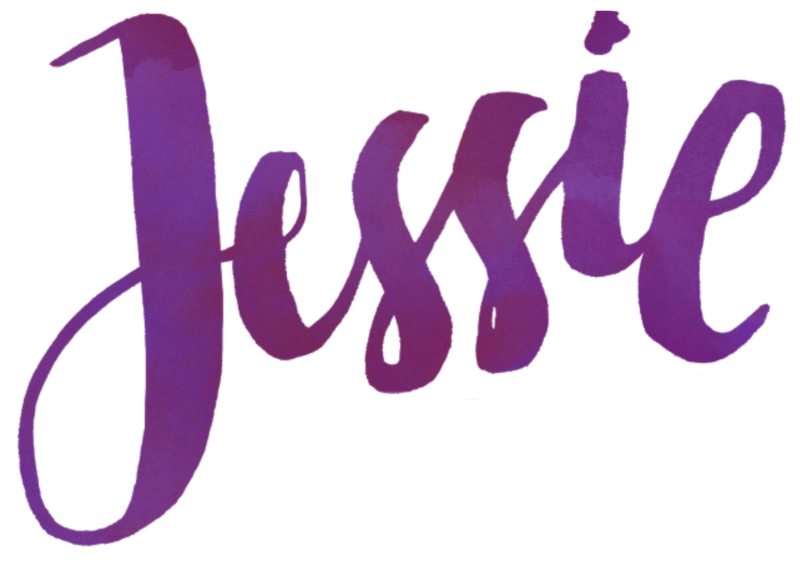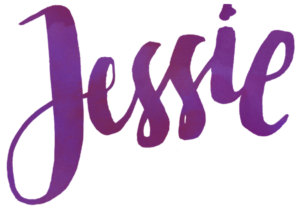 ©Copyright 2018 Jessie Rayot / Jessie At Home All my videos, patterns, charts, photos and posts are my own work. Do not copy them in any way. If you want to share this information with someone, share the link to this post. If you want to share on your own blog / website, then you may use the first photo in this post and link back to this post. You may not give away printed copies of this post. Thank you.