Quality and creativity go hand in hand with Canvas Art kits from Royal & Langnickel. These art kits come with a printed canvas and markers or paint. I got 2 of each for the girls to try out, though they would be suitable for adults as well (I was a little jealous that I didn't have any to paint myself!)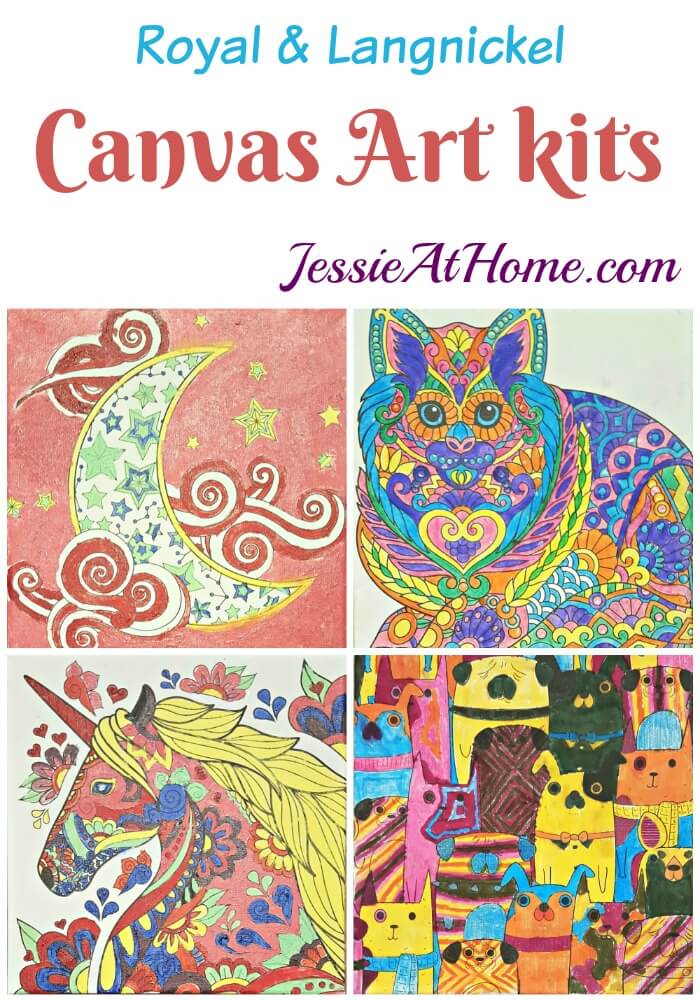 The products reviewed in this post were provided by Royal & Langnickel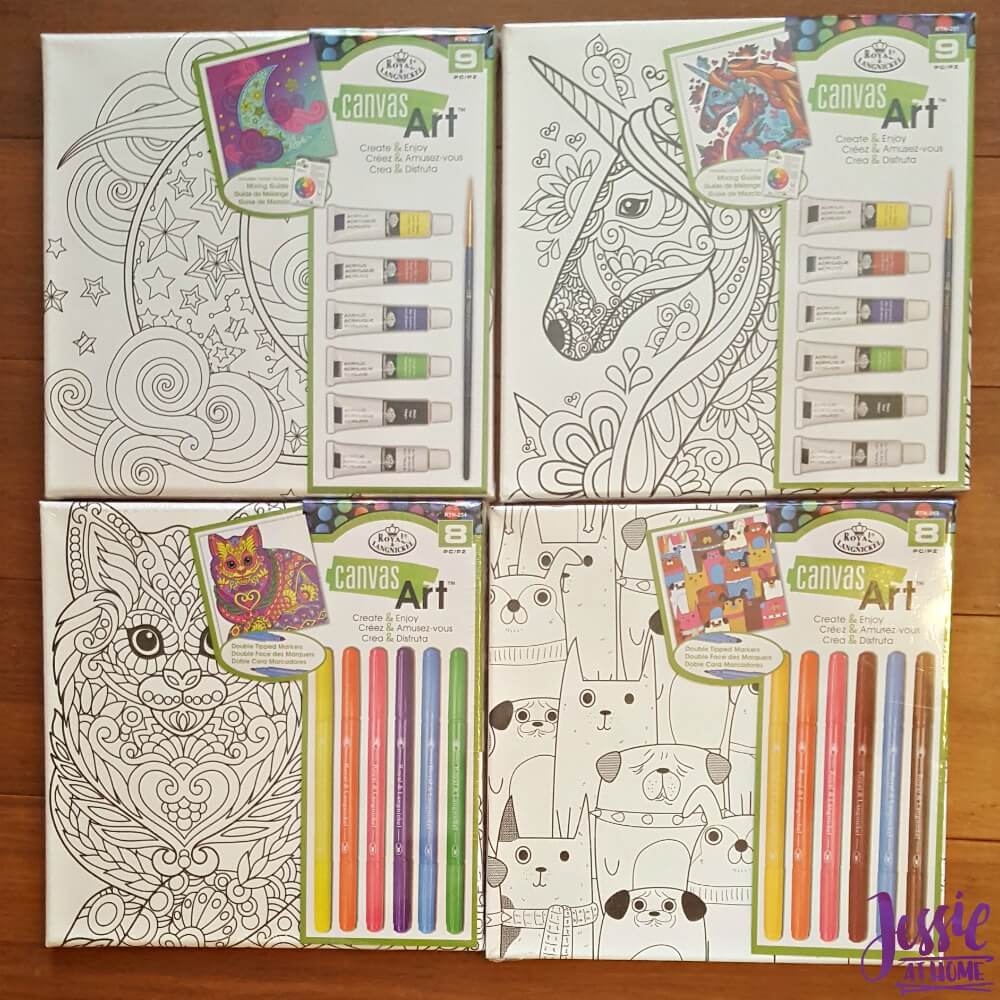 We started out with the marker kits. Vada chose the one with a bunch of dogs, and Kyla chose the one with a big cat. The girls colored them over the course of a week, just doing a little at a time before school and after dinner. It was a great way for them to just relax an enjoy themselves.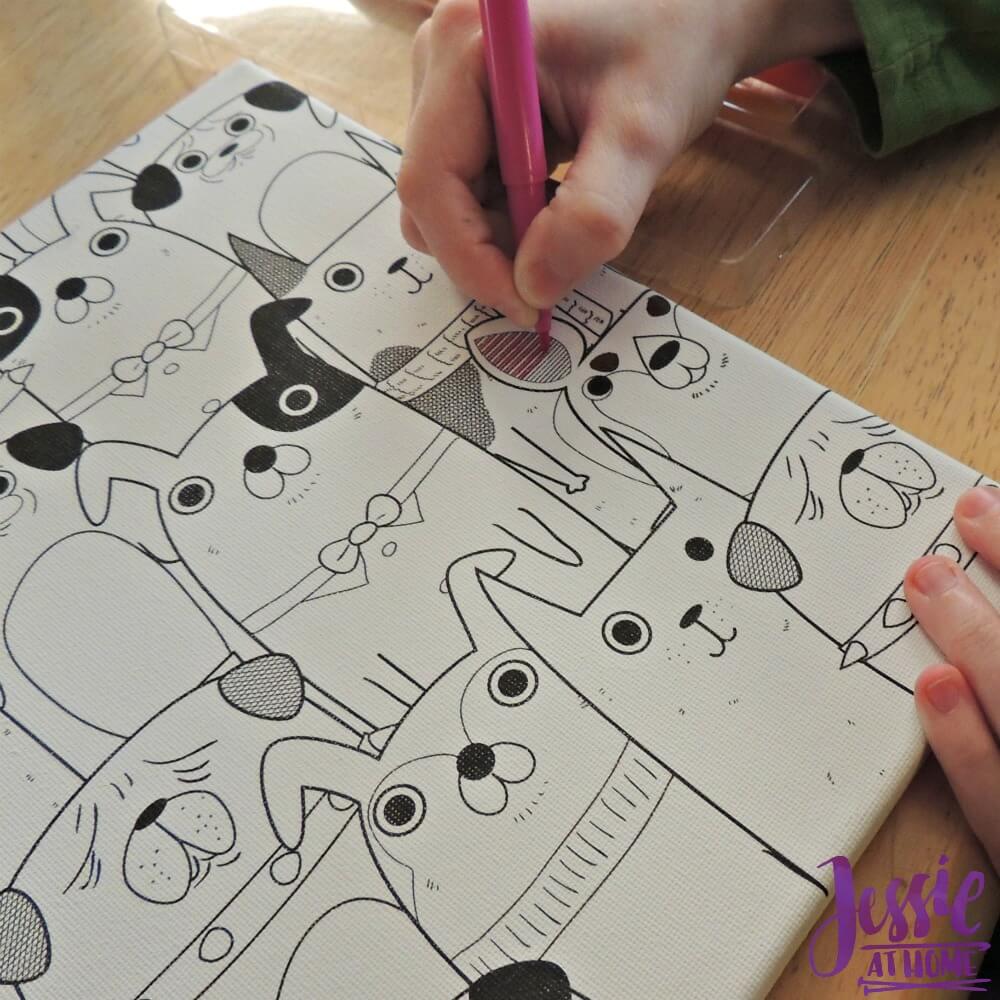 I LOVE that these are not color by number, they just give you an assortment of good markers and let you choose how you want to color the pictures. You can get as creative as you want with it.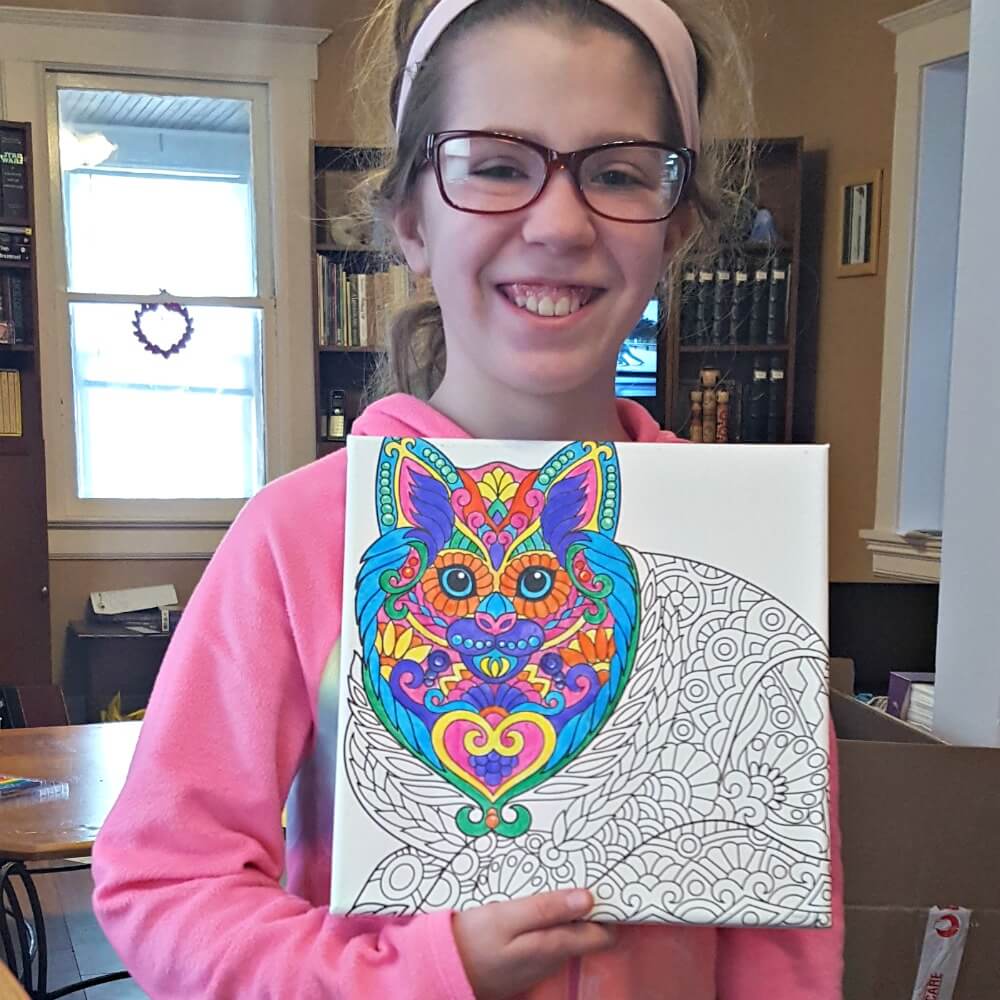 There were no bleeding issues with the markers, everything about the kits were high quality. The colors of the markers were nice and vibrant, and they don't seem like they will fade. The canvases are stretched well and are square, no wonky corners.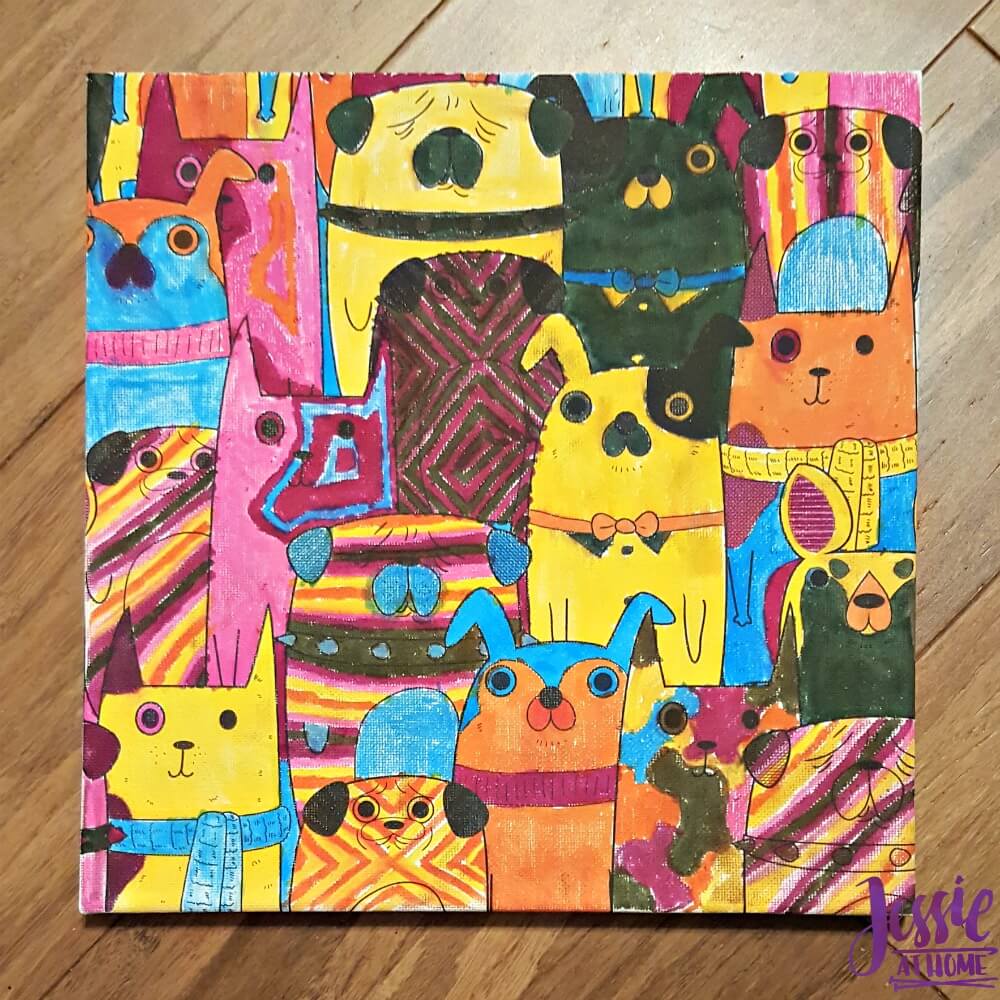 Vada had a fun time coming up with designs to put in the dogs. Some of them got colored in solid, but a lot of them got cool little patterns. I just love her creativity. Kyla spent a good deal of time planning out colors. She really thought hard about how she wanted her cat to look. I think she did a fabulous job.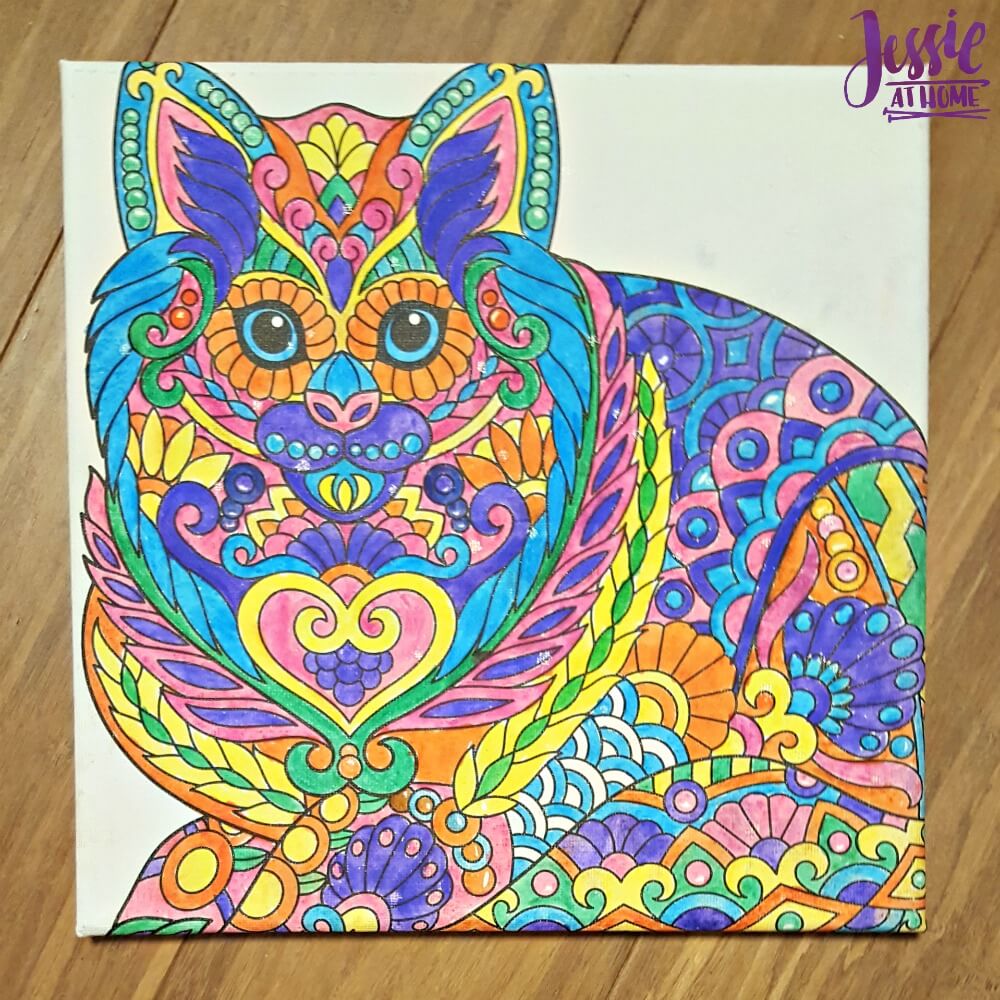 Next we did the painting kits. We waited for a day off school so we could get them done in one day. We covered the dining room table with some brown paper bags and the girls got to painting. I was impressed by how long they would sit and paint before taking breaks. They were really into it.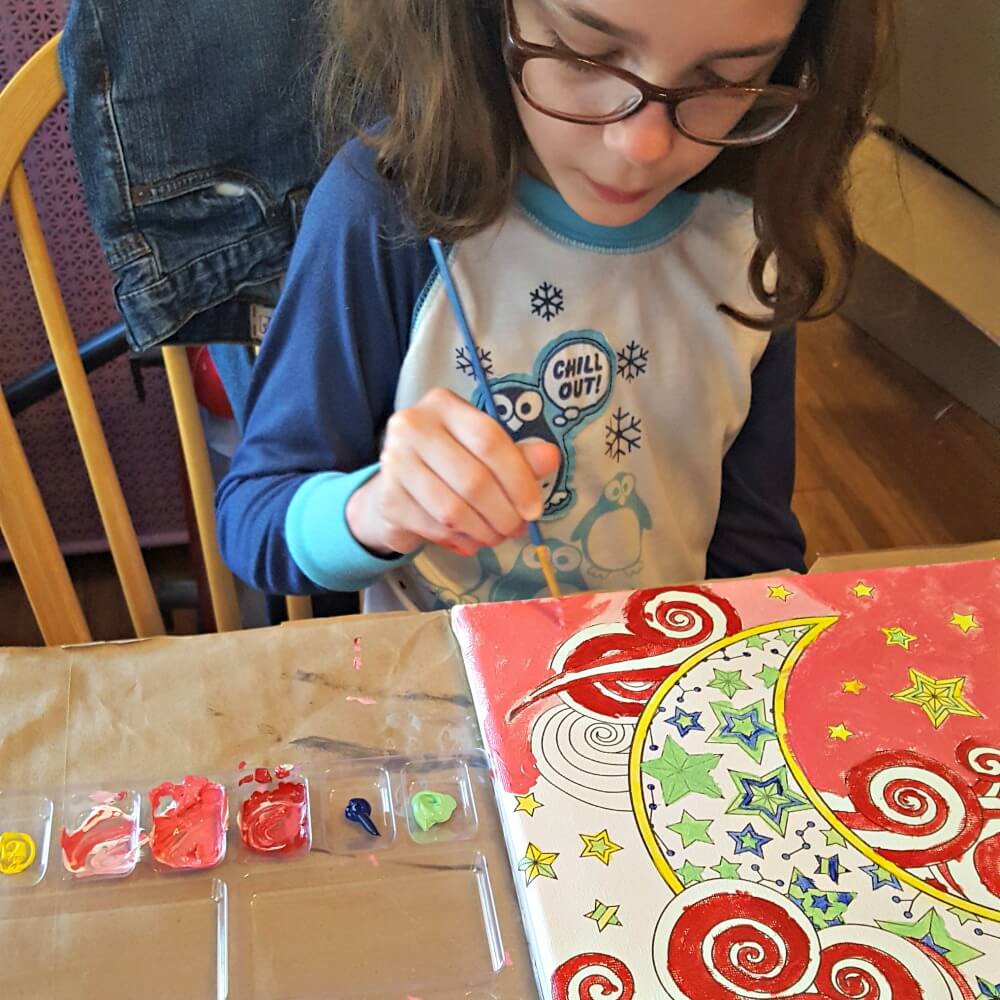 The paint and brush provided with the kit are high quality. The paint is in tubes, and there is a palate provided to squeeze the paint into. Both the girls used some colors straight from the tubes and also mixed some colors of there own.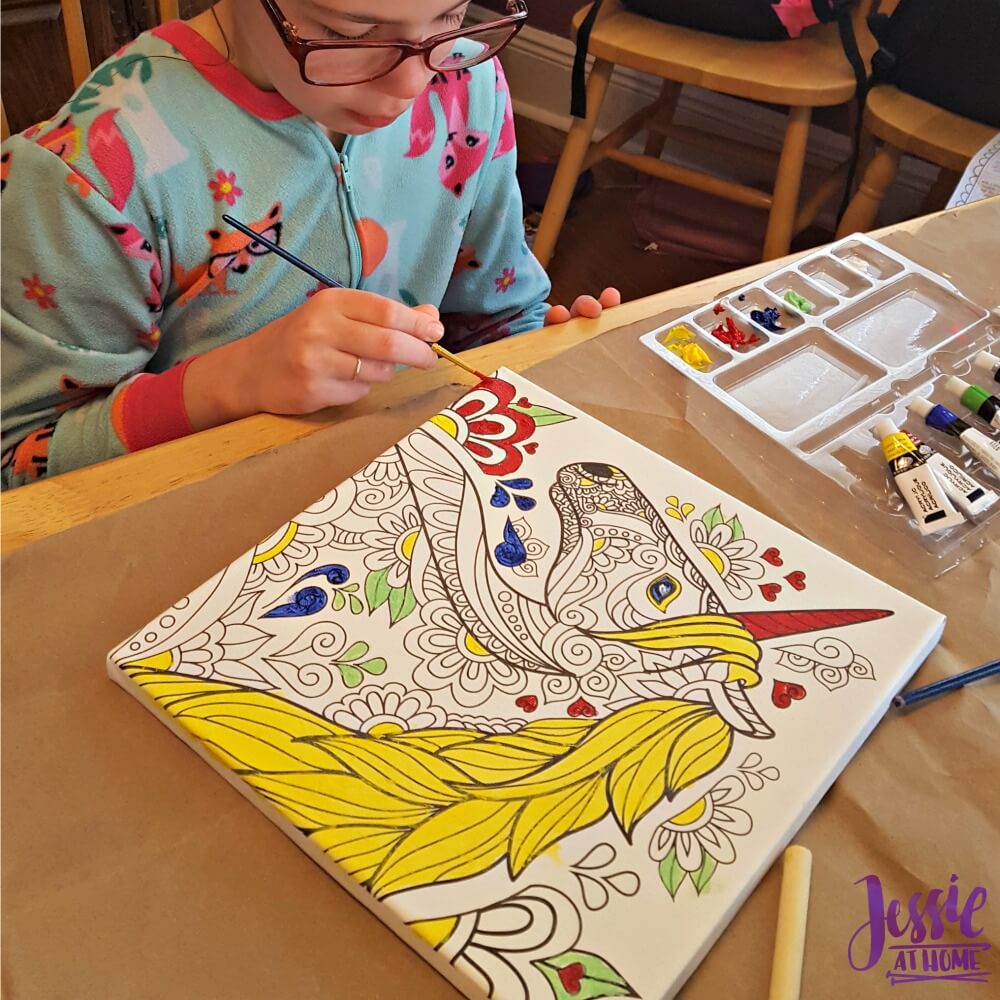 Again, I like that the girls got to choose how to paint the pictures, it's good for them to use there own imaginations. They both really enjoyed painting, and I loved how focused and calm they were. It was a great activity for a cold day when you just want to stay inside and be warm.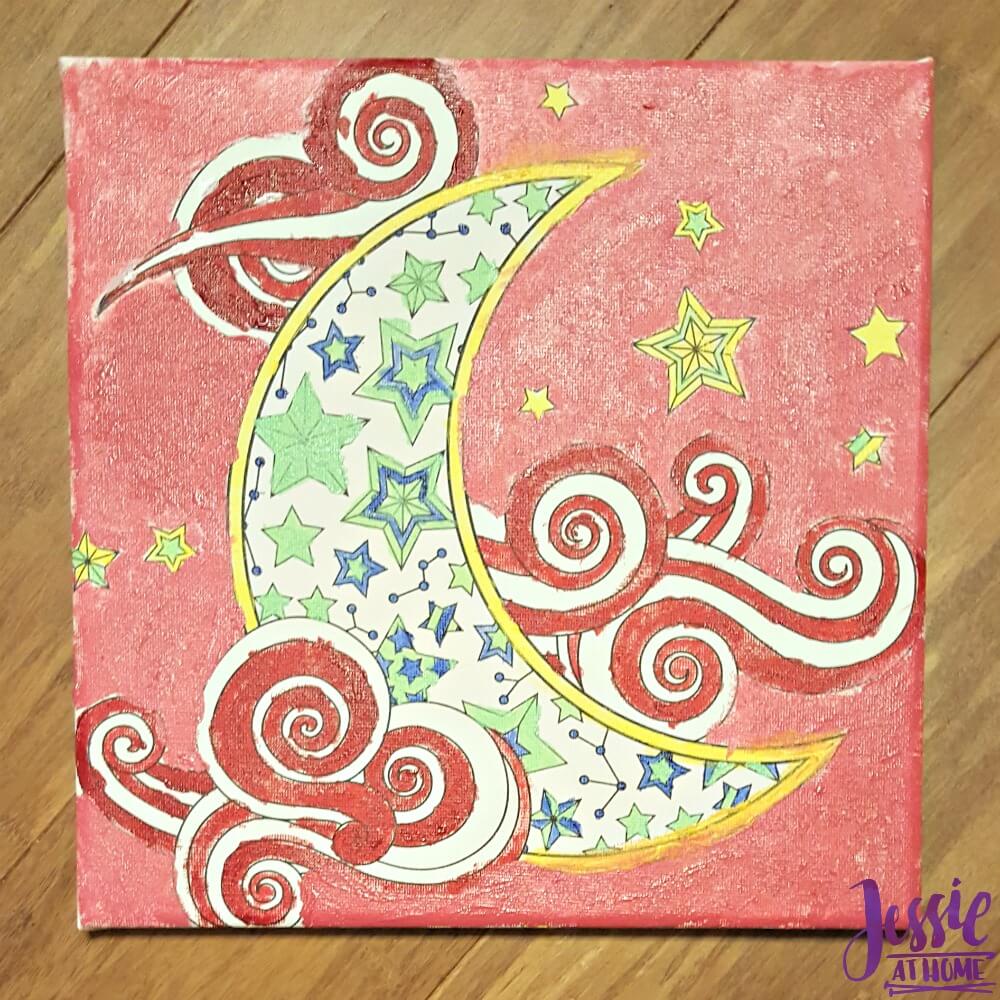 What did the girls think of the Canvas Art kits from Royal & Langnickel.
Vada:
I really liked how we could mix the paint colors. I liked that you could be creative with the colors. It was fun even though it was hard to paint.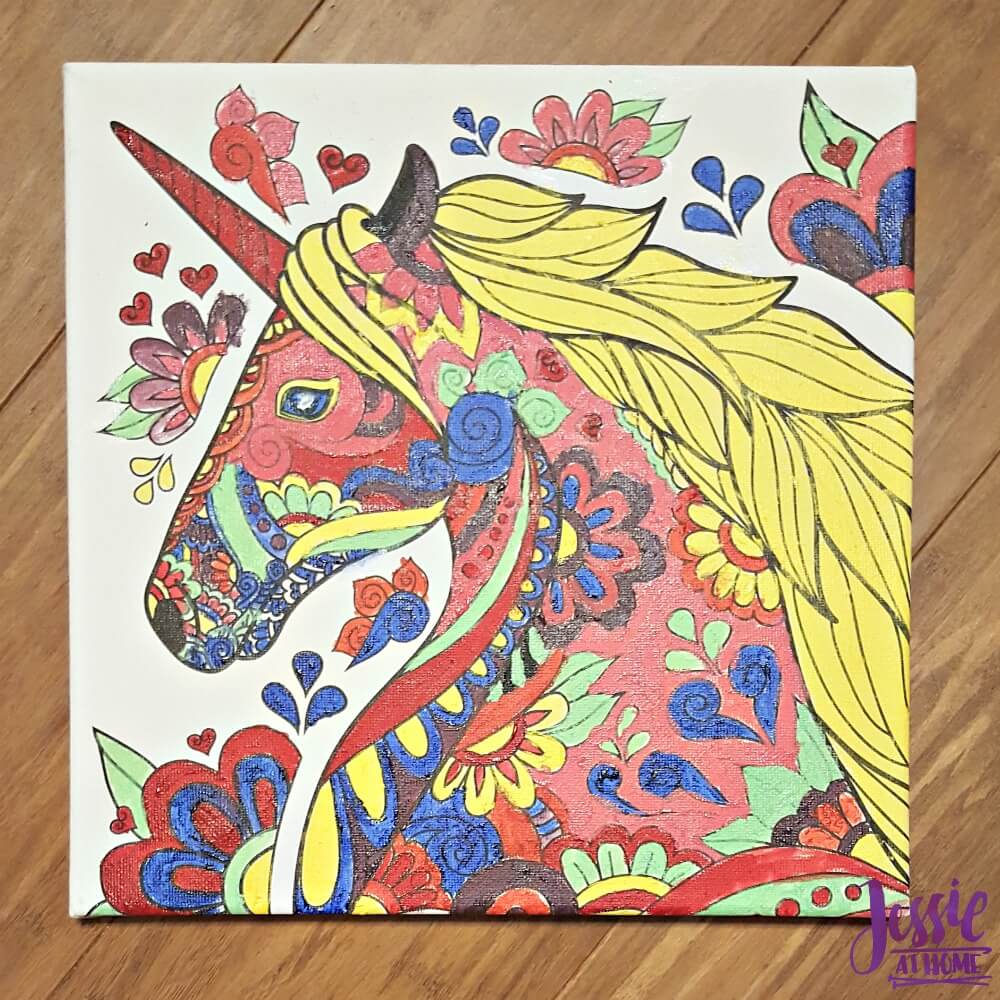 Kyla:
I liked it since you could be very creative. There were lots of different spots so you had lots of color combinations. I liked that you could mix the colors in the painting.
These awesome Canvas Art kits from Royal & Langnickel retail for just $8.99 and can be found along with other Royal & Langnickel products at AC Moore, Hobby Lobby, JoAnn's, Micheal's, Walmart and other local arts and crafts stores.
Did you enjoy what you found here at Jessie At Home? Then sign up for my newsletter and like my Facebook page, so you'll get all the updates on new tutorials, other posts, sales, and coming events.
If you have any questions, want to share pictures of your work, or just want to chat with Jessie and other crafty individuals, than join my Facebook group.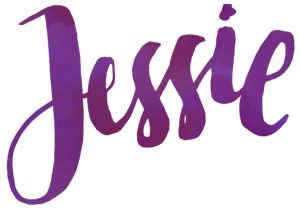 © Copyright 2018 Jessie Rayot / Jessie At Home All my videos, patterns, charts, photos and posts are my own work, so you may not copy them in any way. If you want to share this information with someone, then share the link to this post. If you want to share on your own blog / website, then you may use the first photo in this post and link back to this post. Also, you may not give away printed copies of this post.
Want to get the latest posts from Jessie at Home delivered straight to your email?
Subscribe to the Jessie at Home newsletter! We'll send you the latest patterns and tutorials. We will never spam you, promise to never sell your email address, and you can unsubscribe at any time.