With all the blog moving and pattern posting, I have a bit of a backlog of cute little girl photos for you!
So without further ado, here is a bit of the past couple weeks in our home.
Kyla wanted a "Mommy necklace" so I tossed one together from a chain I had that wasn't long enough for an adult version. It made her very happy.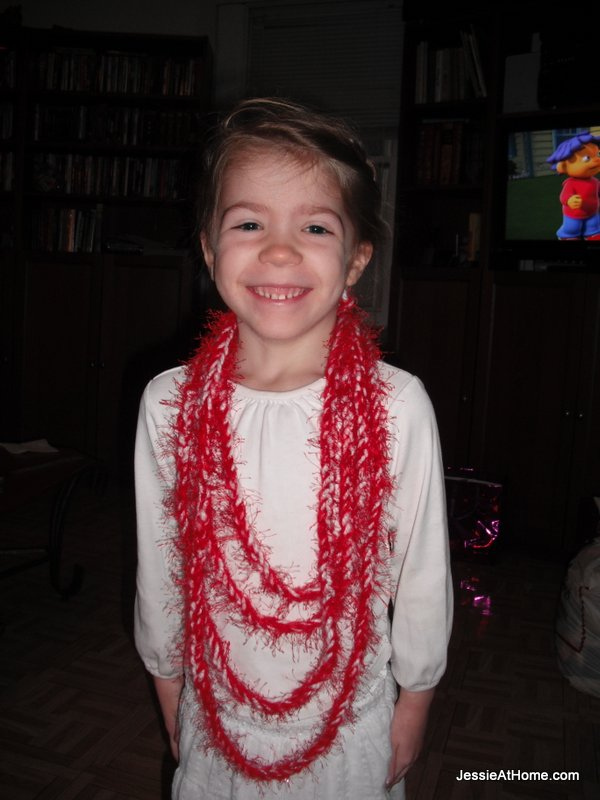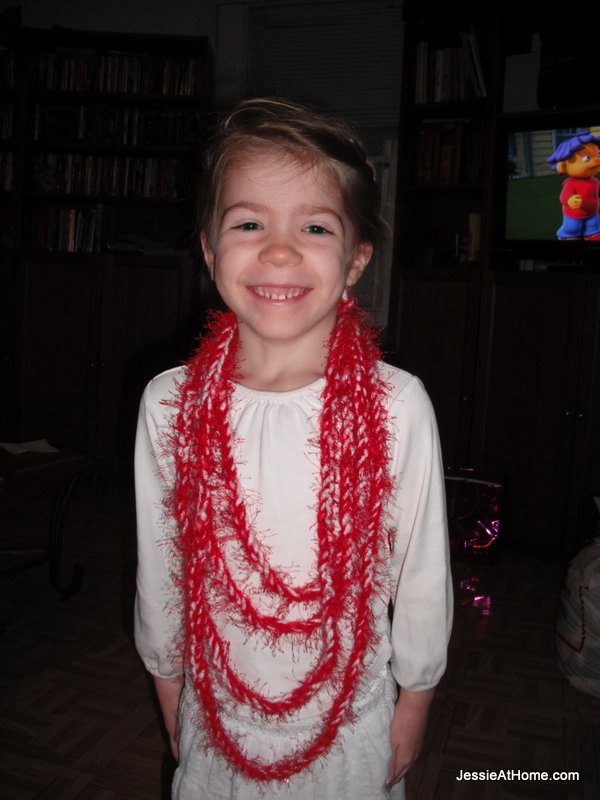 Sometimes Kyla has issues with smaller buttons. So Vada helps out.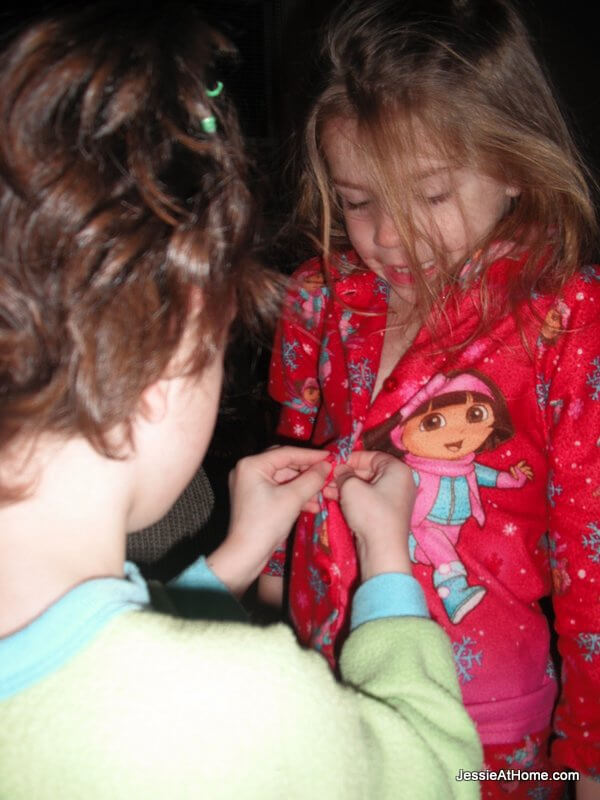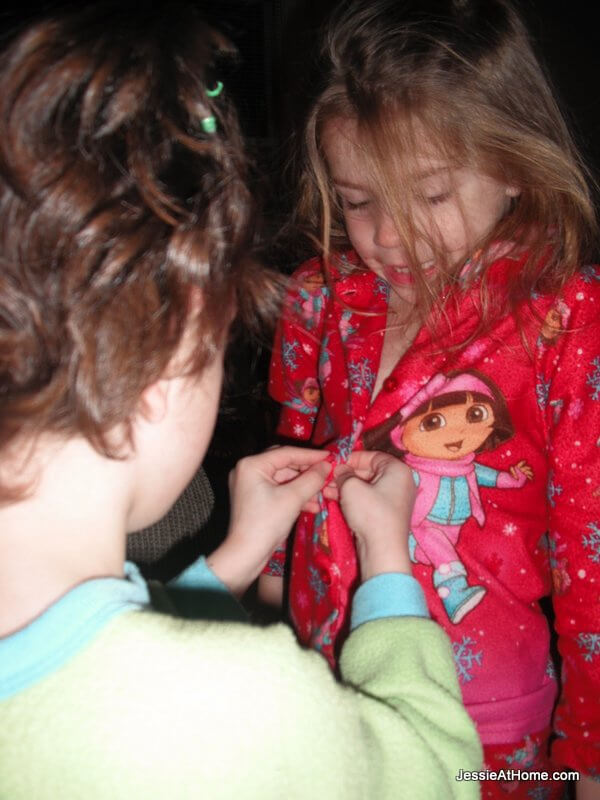 As always, every 2nd and 4th Sunday of the month I head on over to InsaniTea for our Fiber Arts group. Last time I got some yarn winding help!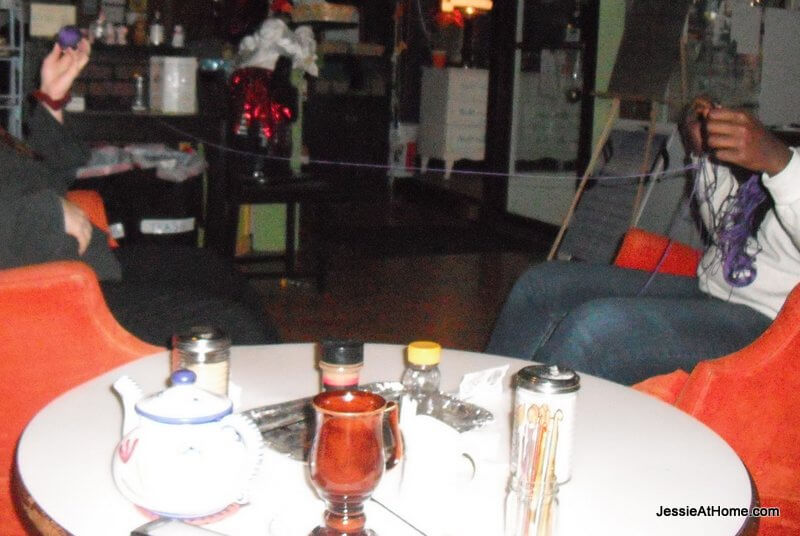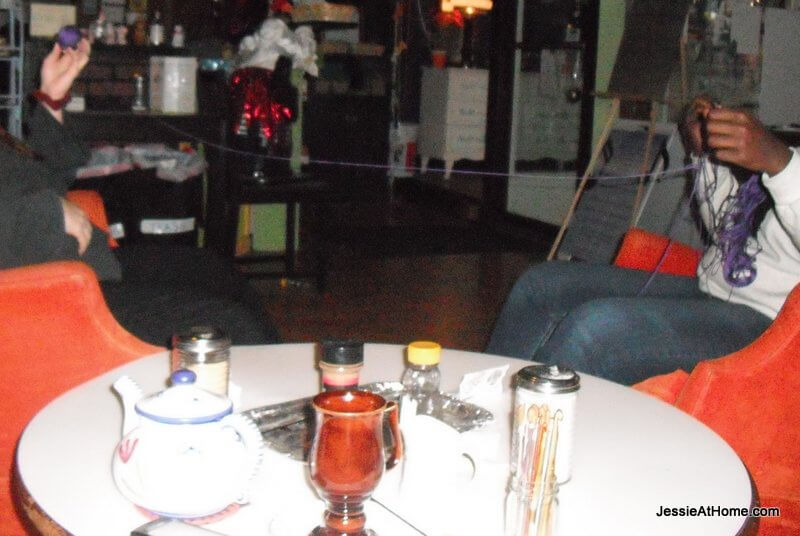 While there, one of my friends ~ the awesome Donna ~ gave me this fun little gift!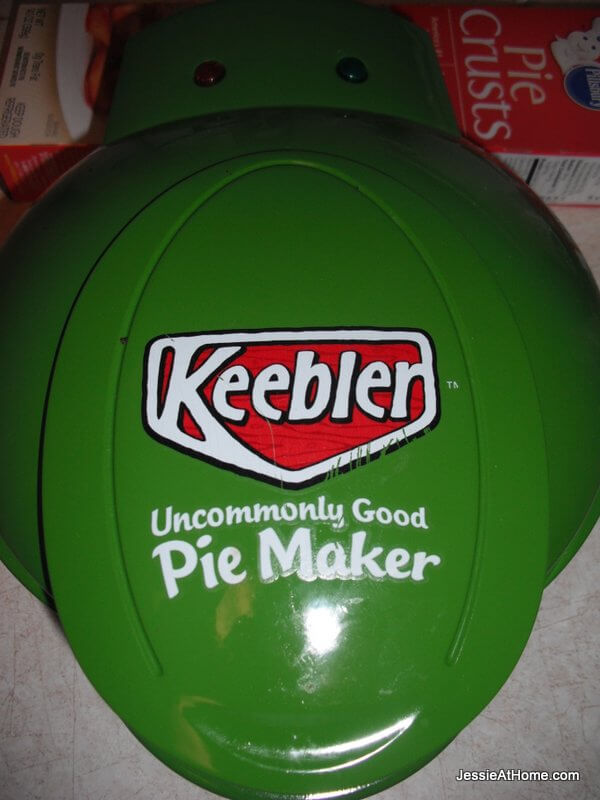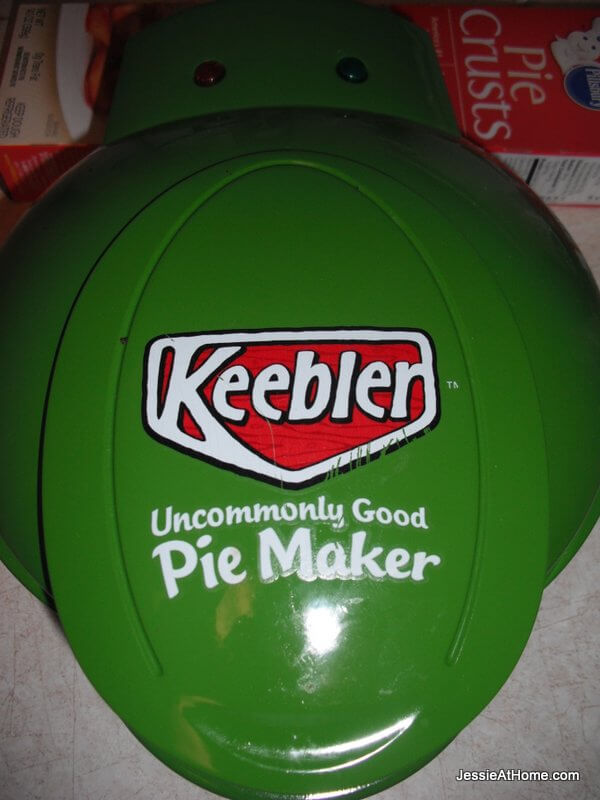 I picked up some pie crust dough and made dinner for the girls and I one night when Doug was working late. First I chopped up some beef hotdogs (Trader Joe brand) and some Swiss cheese, and mixed them up with chopped pepers and onions. Very important: make sure to oil the top and bottom of the pie maker. I use the spray oil. I cut the dough into 8 wedges and formed the larger end into the pie cups. Then I filled the cup with some of the mixture, and folded the point of the wedge over top. Then I closed it up, plugged it in, and let it do its thing for 15 minutes. When it was done I let it sit unplugged for 5 minutes before starting the next batch, otherwise it would have been too hot.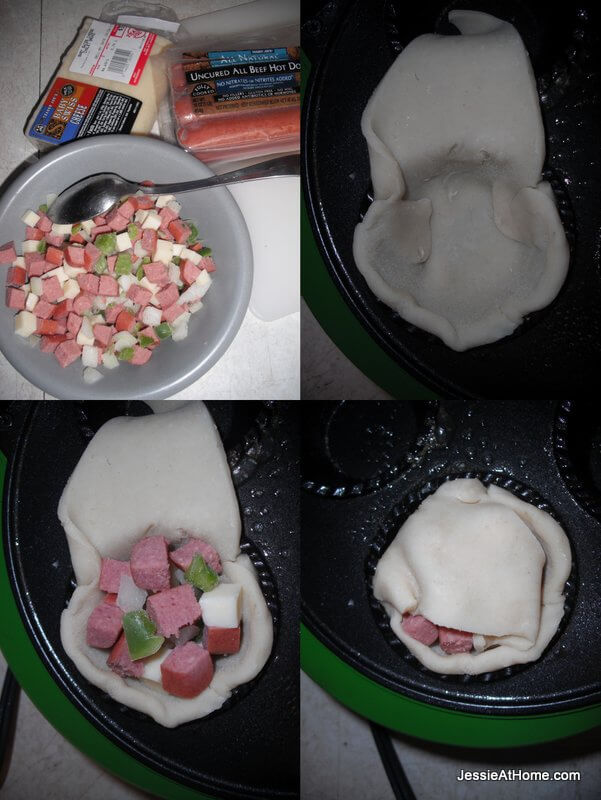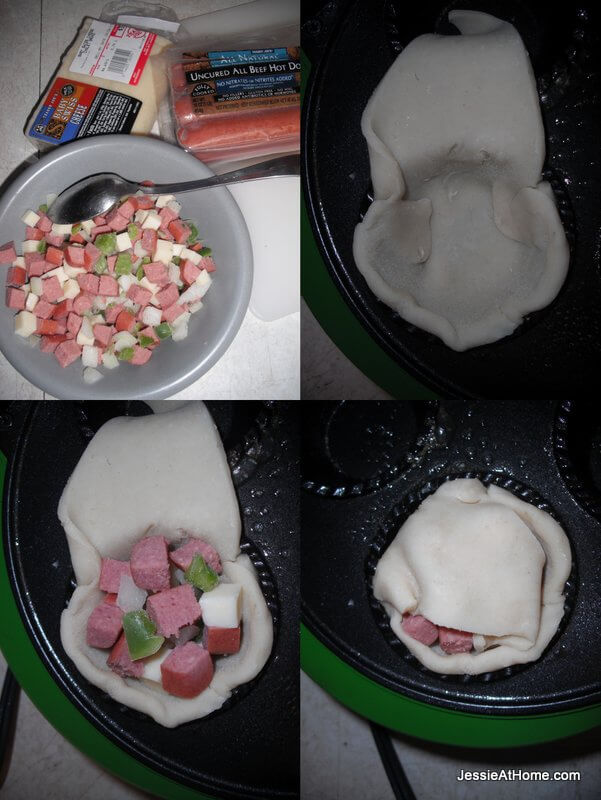 Here they are cut in half and ready for tasting!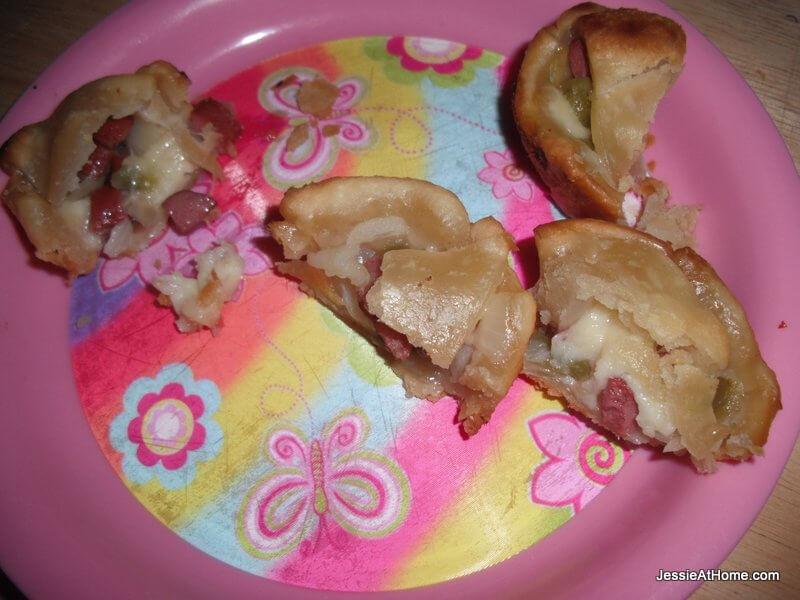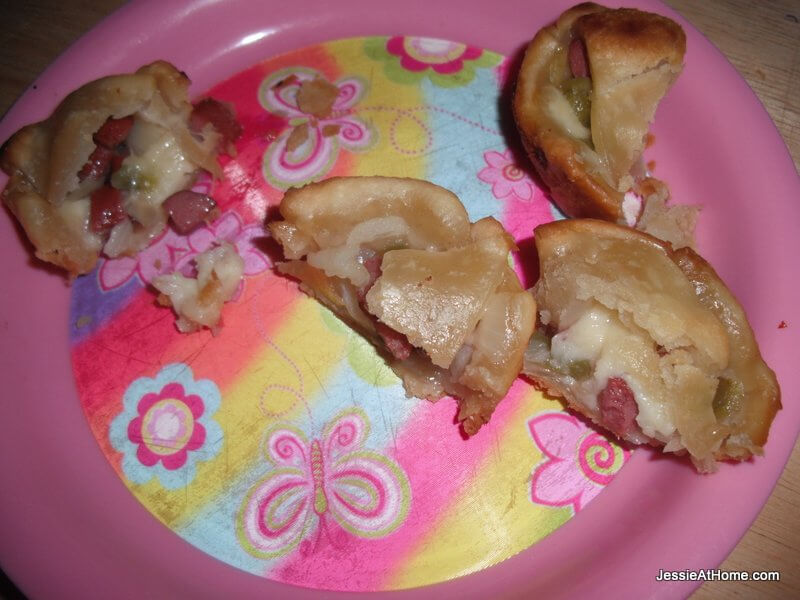 I also made blueberry yogurt smoothies.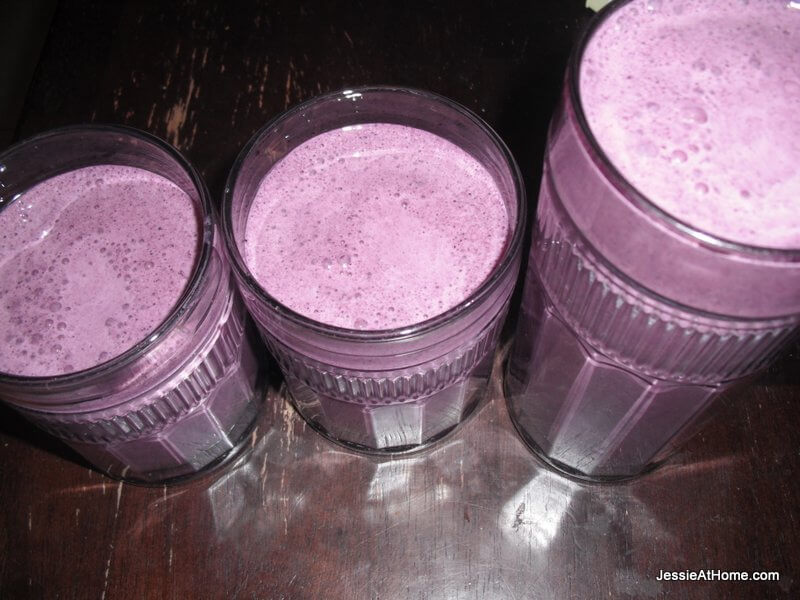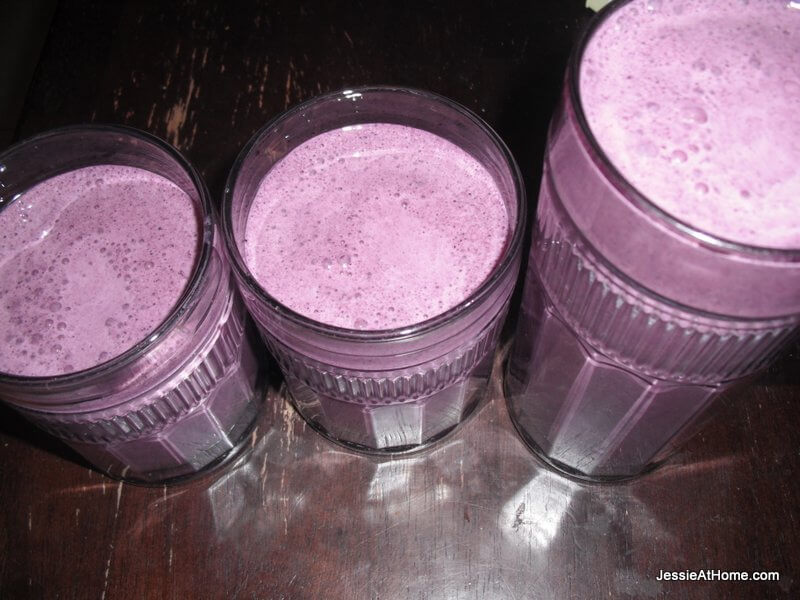 Always a big hit. The mini pies were a hit as well.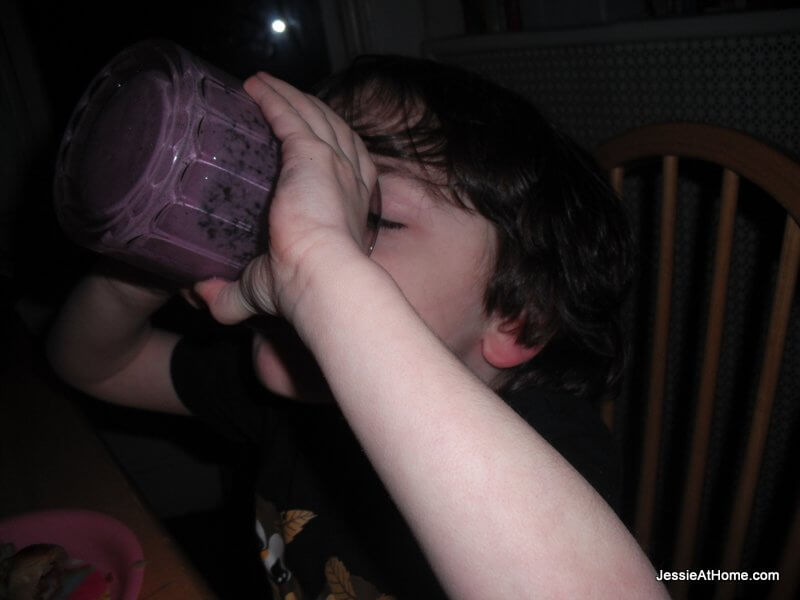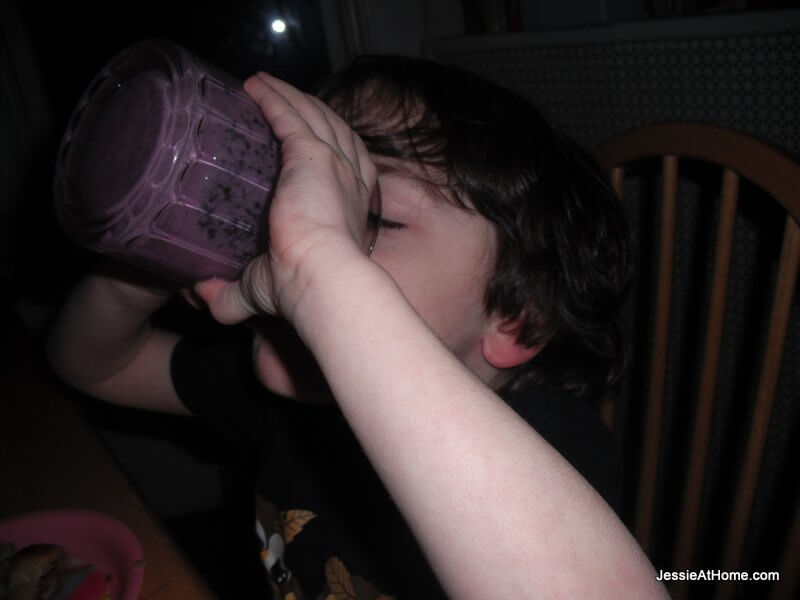 Last week the girls had their kindergarten social. Halloween here had been cancelled because of Superstorm Sandy, so the PTO decided the winter socials would have a mascaraed theme so that the kids could wear their costumes. Vada was Mu Shu from Mulan. I altered a devil costume we had in her dress up clothes. Below is a snap of what happens when Mu Shu chases his tail.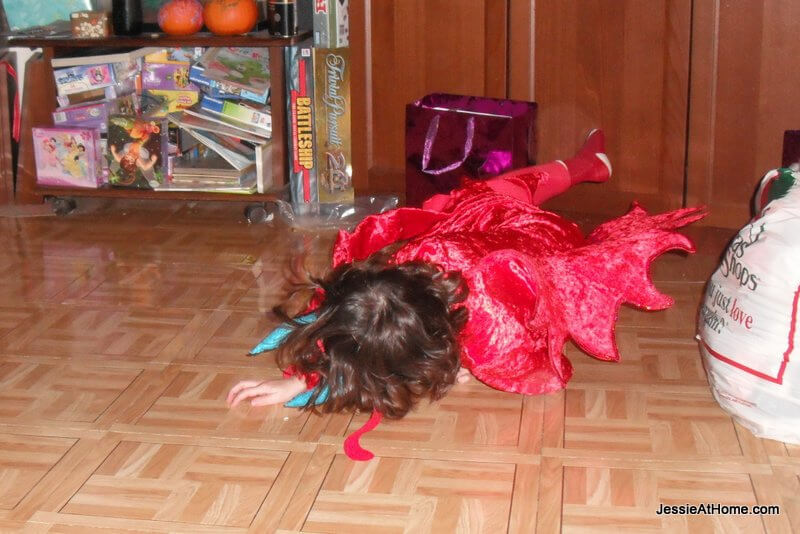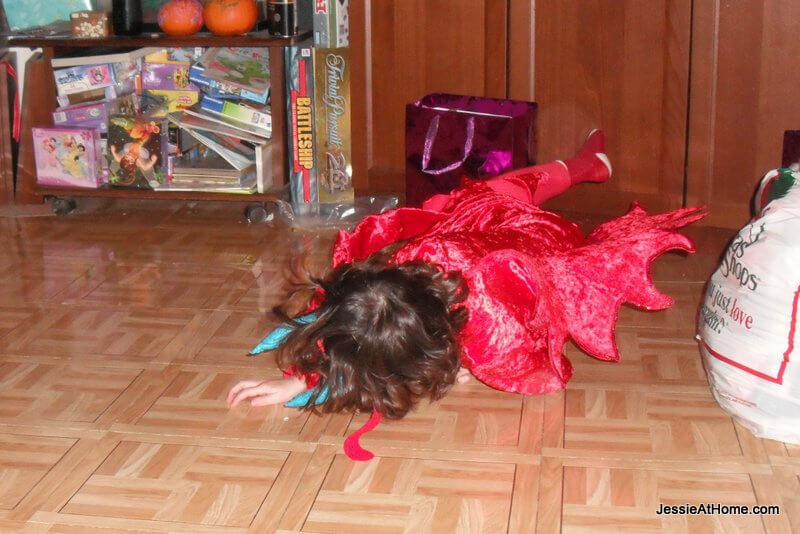 Later that same evening, Doug helped Vada up the stairs to bed.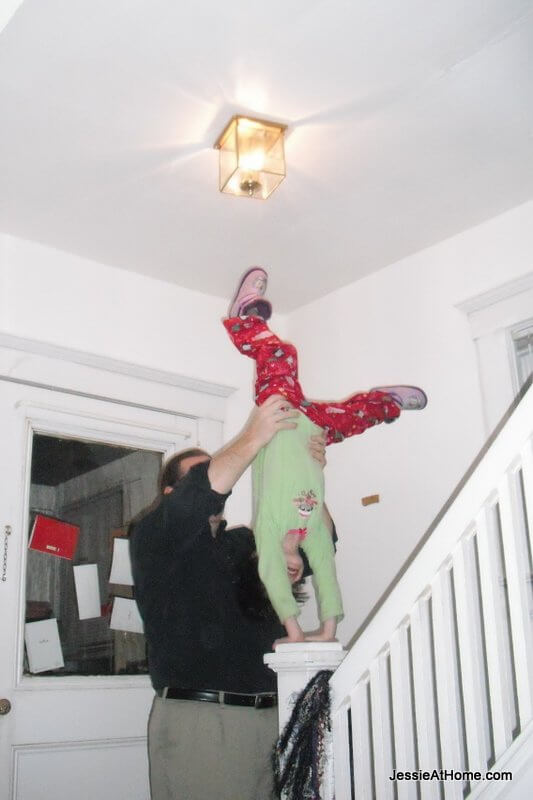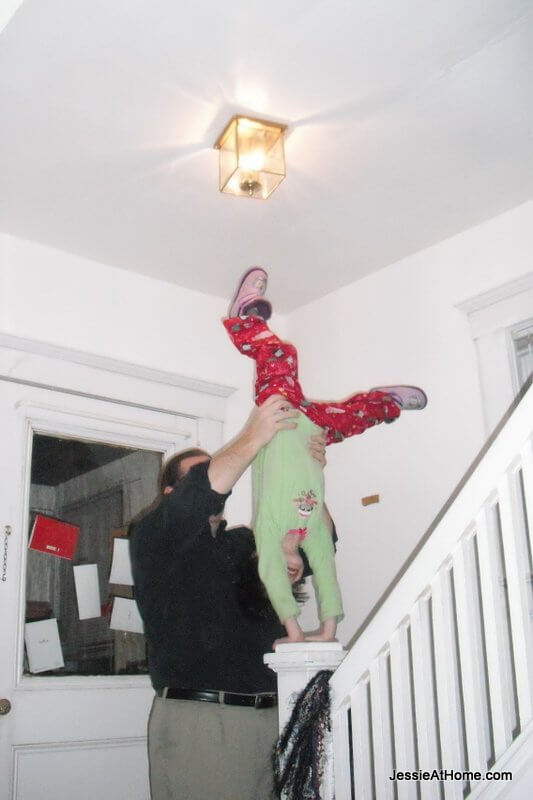 This weekend the girls had a couple birthday parties. One of them was at Jump On In. There was much fun to be had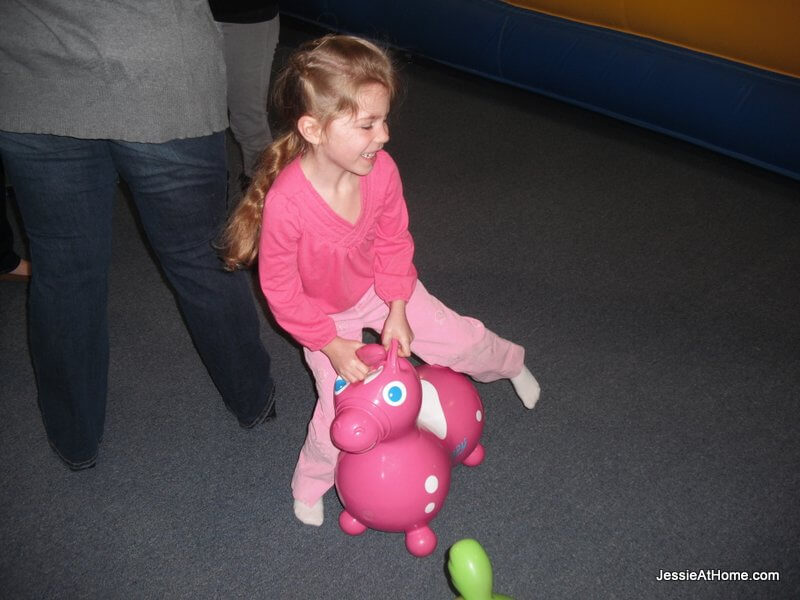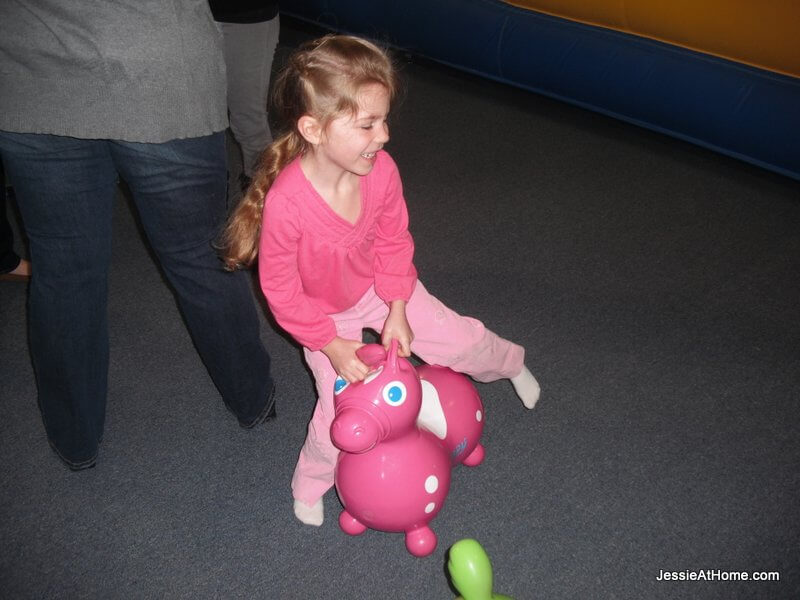 Vada learned to fly. Vada always learns to fly.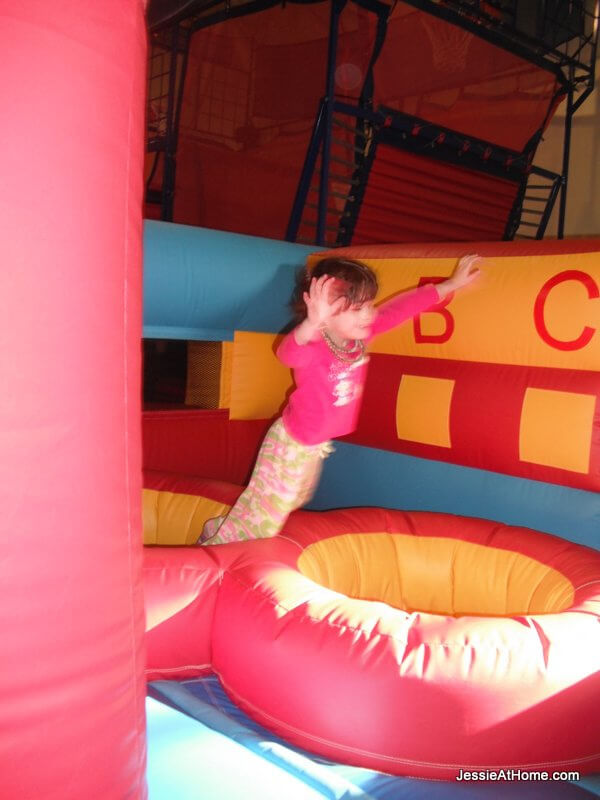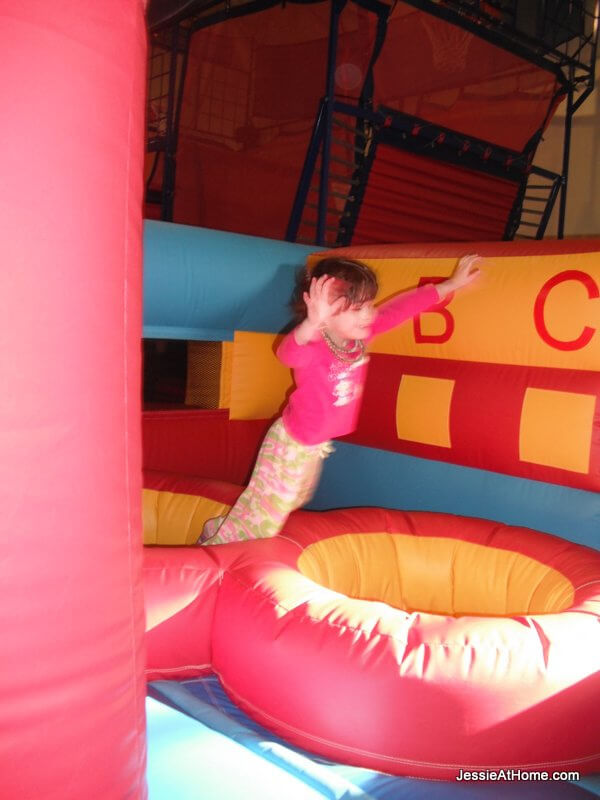 All the kiddies made a little train up and down the slide.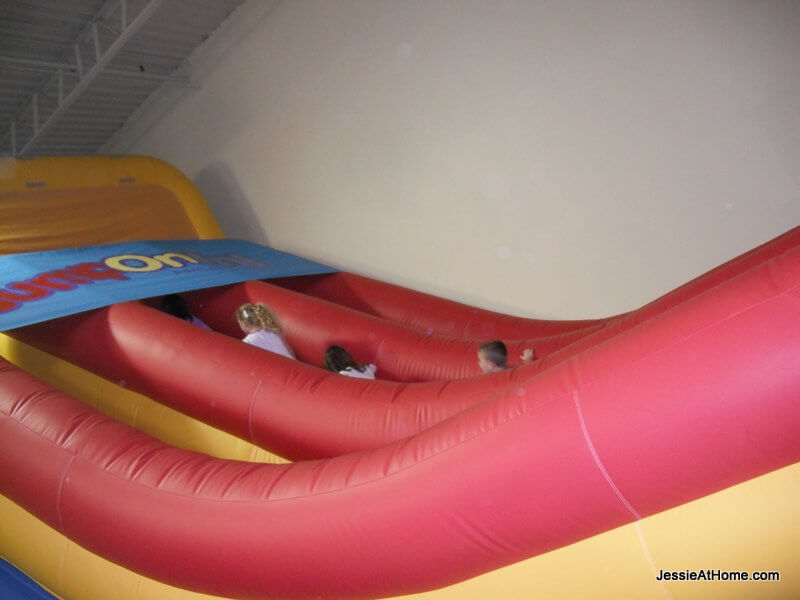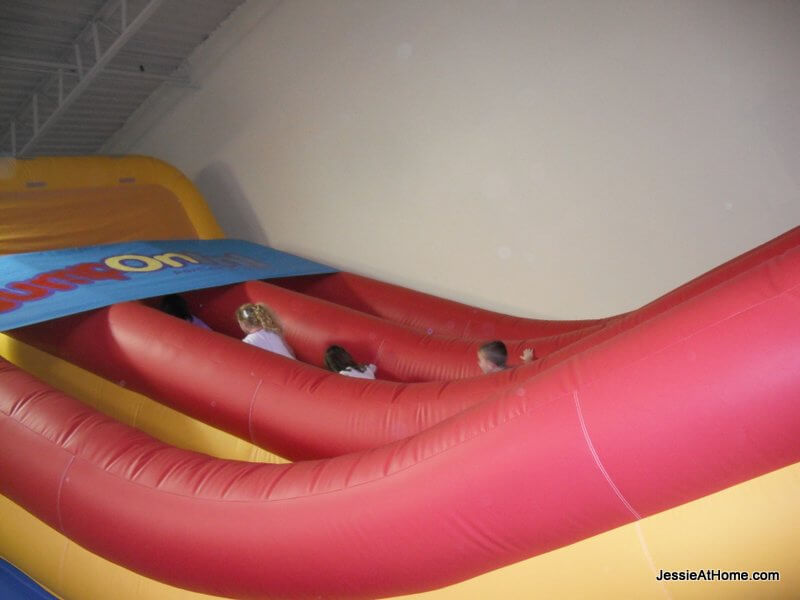 Vada spent quite a bit of time playing baseball. She really enjoyed it!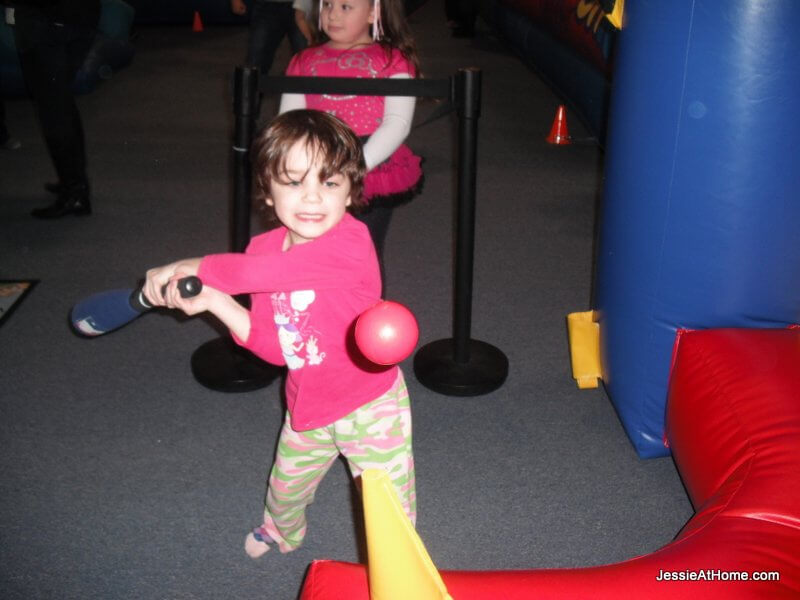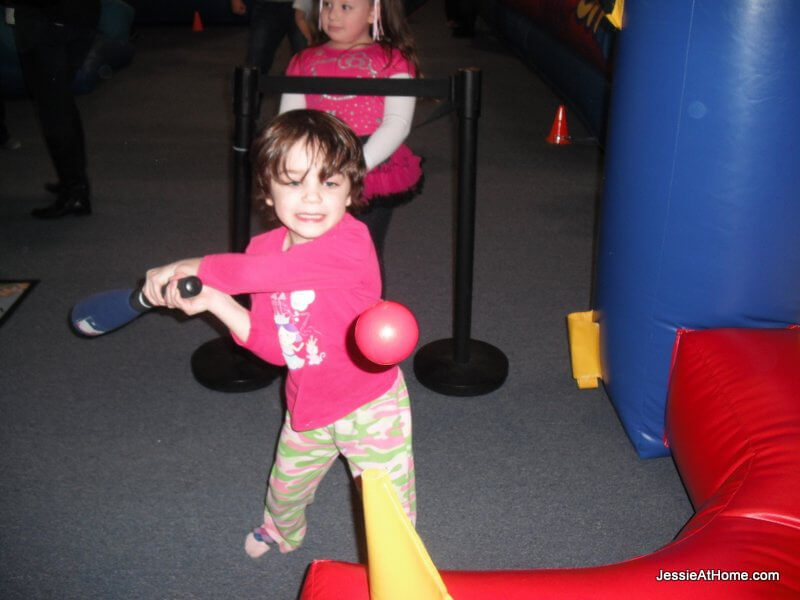 There was also much falling!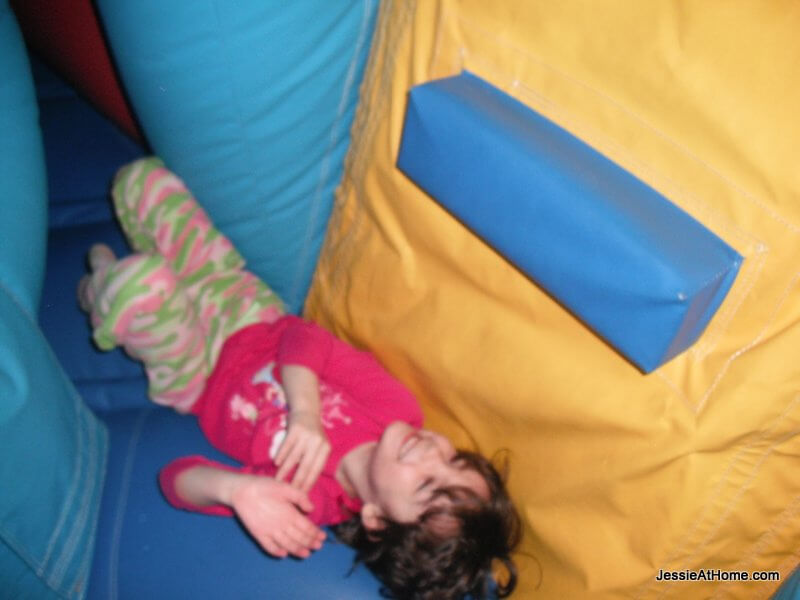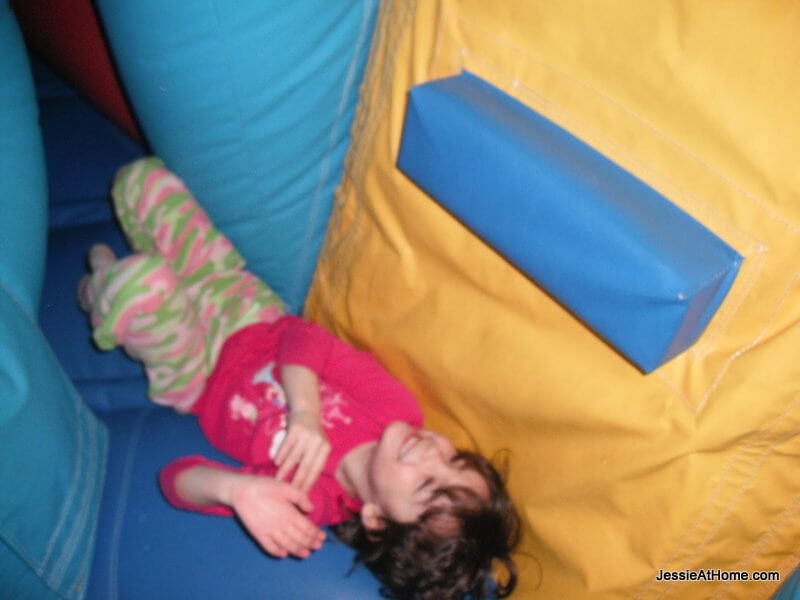 And even more climbing.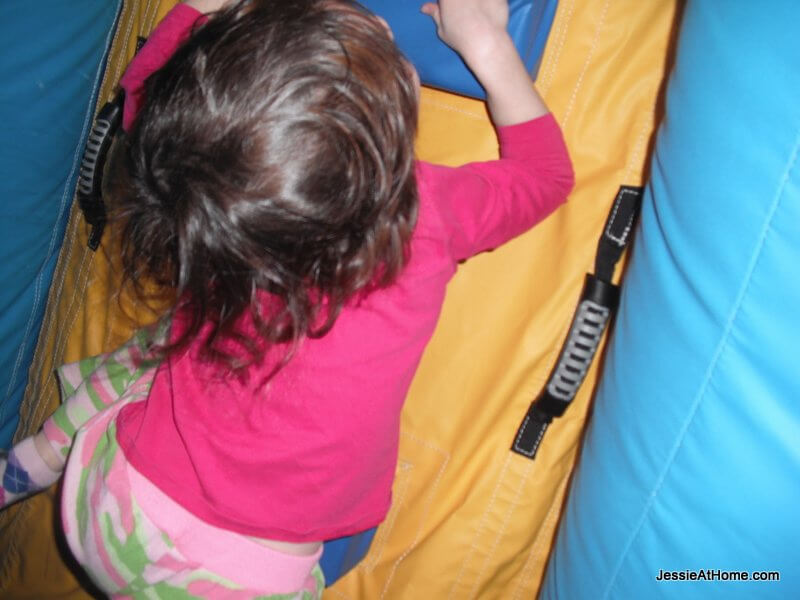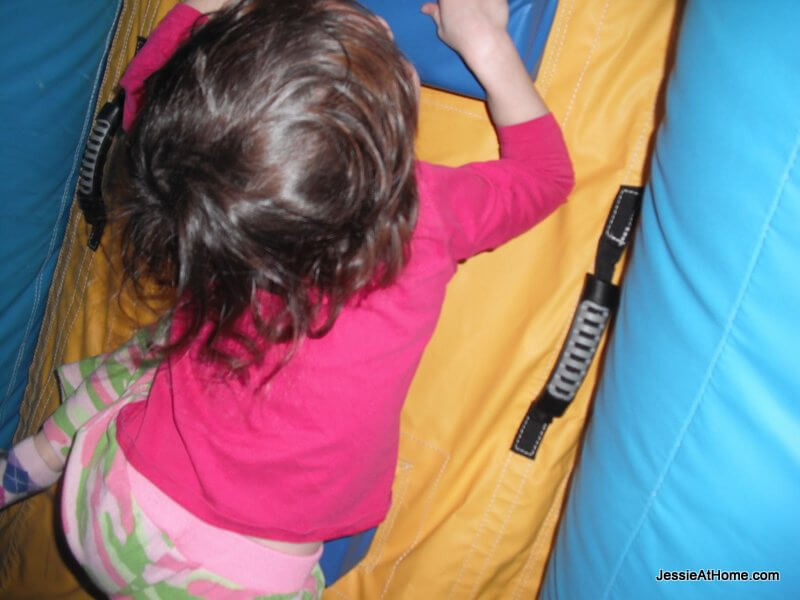 The next morning I tried out the mini pie maker again. This time I used small biscuits (59 cents at ALDI for a tube of the small kind,) smushed them flat and formed them into the pie cups. I filled them up with eggs, bacon and cheese ~ with a little milk, salt and pepper. They cooked for 12 minutes When I ran out of biscuits I grated up a potato and put a small layer of that in the bottom covered with the egg mixture. That only needed to cook for 10 minutes, and didn't need any wait in between because I didn't need to really mold anything inside the cups.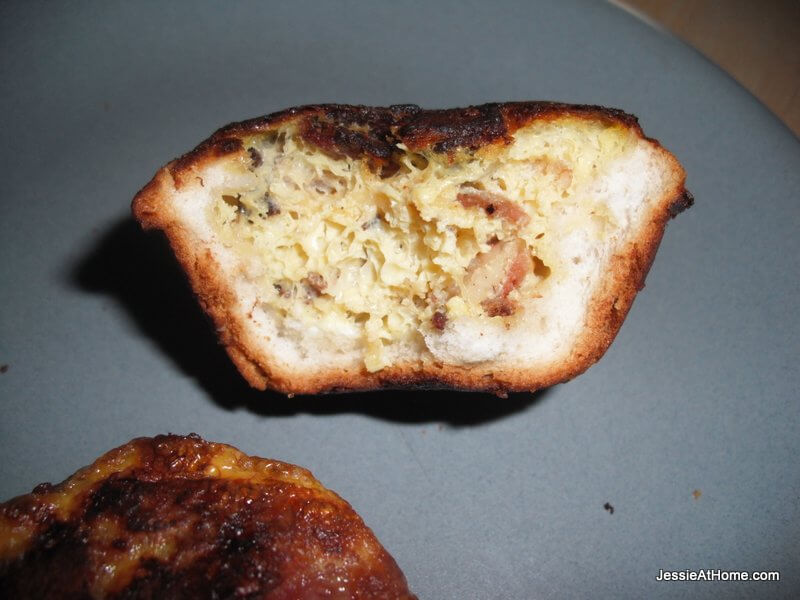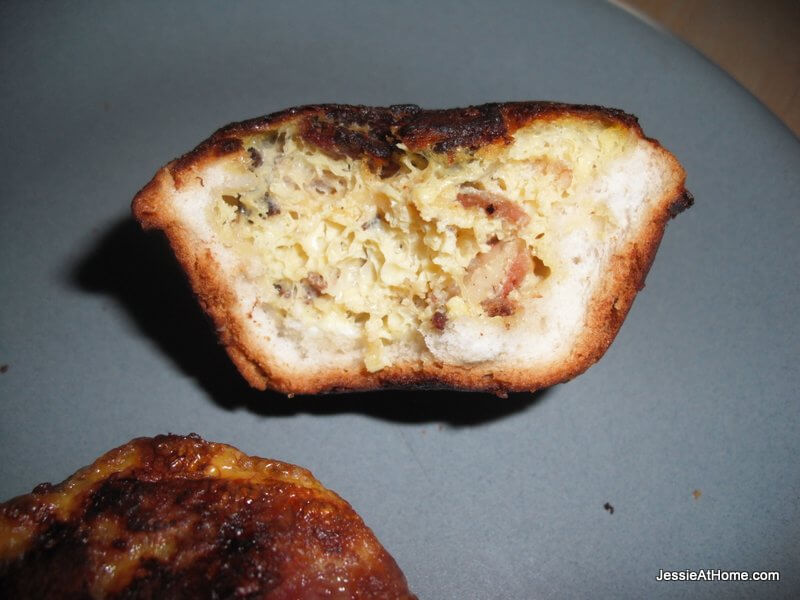 They were very good!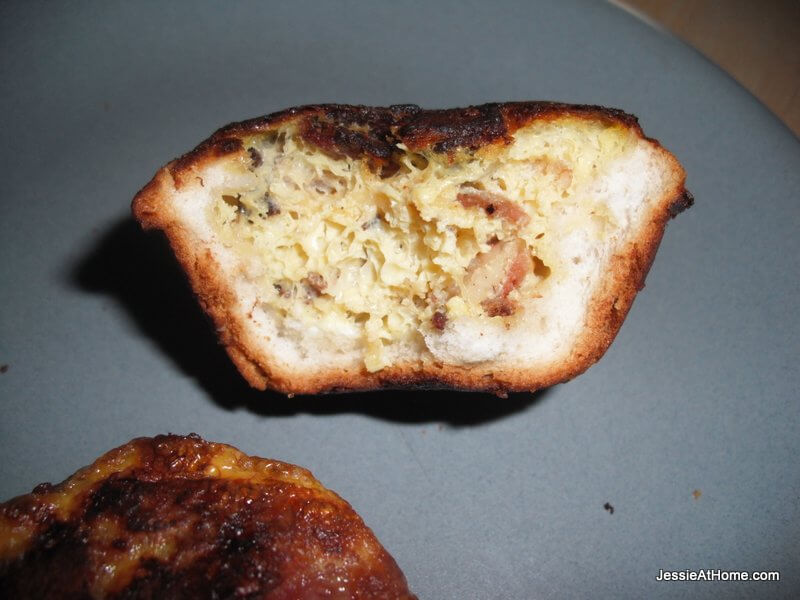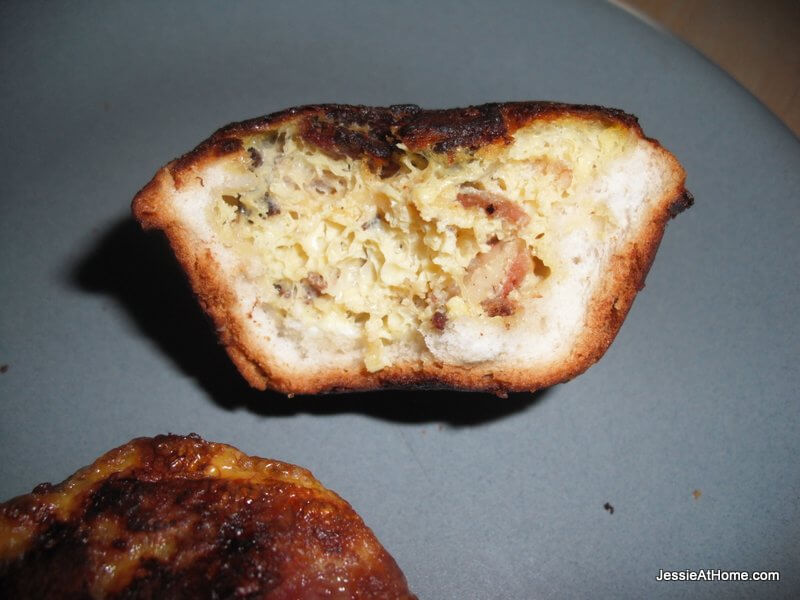 Yummy!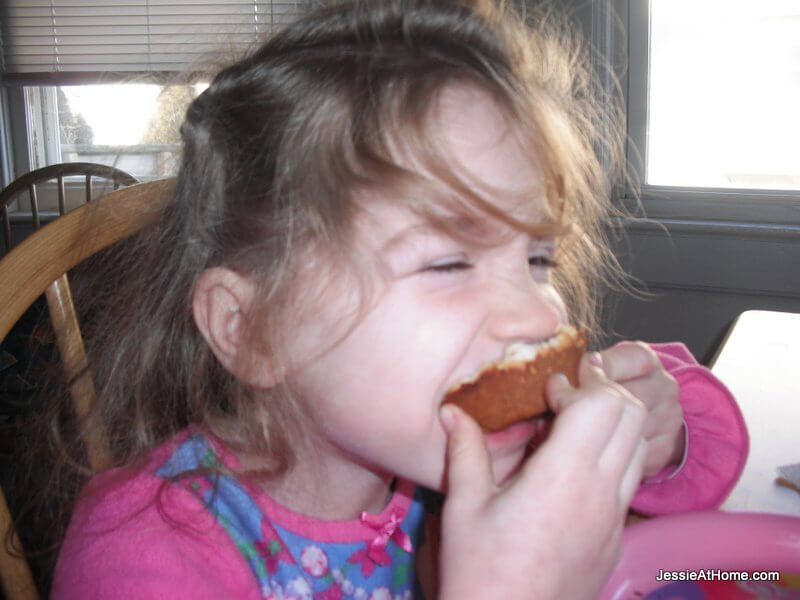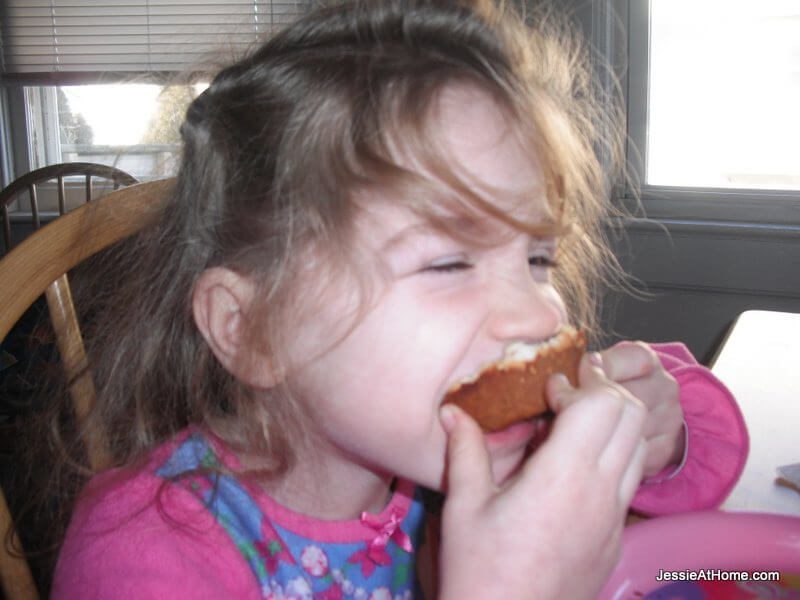 OK, I feel better now that I shared. I have some really awesome patterns to share with you soon as well. Ear warmers, fun hat, and a knit capelet I really need to get on paper and needles ASAP!
Well, I need to get dinner going. Talk to you later.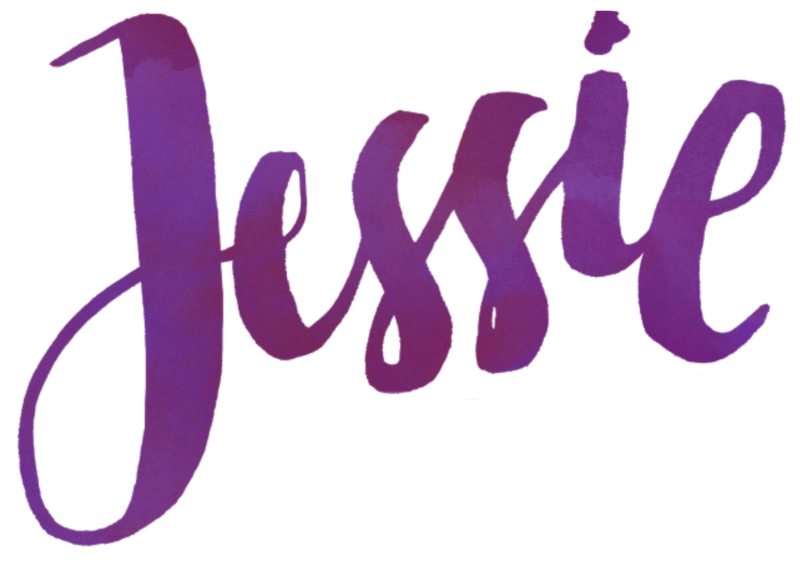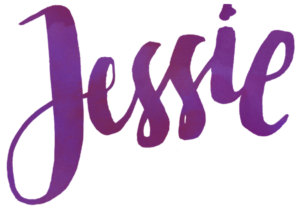 ©Copyright 2013 Jessie Rayot / Jessie At Home All my videos, patterns, charts, photos and posts are my own work. Do not copy them in any way. If you want to share this information with someone, share the link to this post. If you want to share on your own blog / website, then you may use the first photo in this post and link back to this post. You may not give away printed copies of this post. Thank you.
Want to get the latest posts from Jessie at Home delivered straight to your email?
Subscribe to the Jessie at Home newsletter! We'll send you the latest patterns and tutorials. We will never spam you, promise to never sell your email address, and you can unsubscribe at any time.