The Cleo scarf features my knit Jacob's Ladder technique that is so popular. The ladder runs up the center of the scarf creating a spine. The entire pattern is worked with 2 yarns held together as one, changing one color at a time to transition through the 4 colors.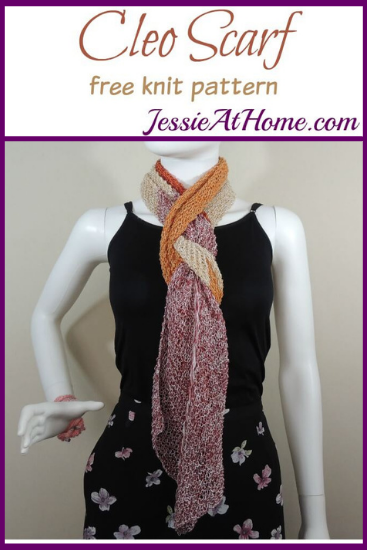 Cleo Scarf
Knit Pattern
Intermediate Skill Level
Designed by Jessie Rayot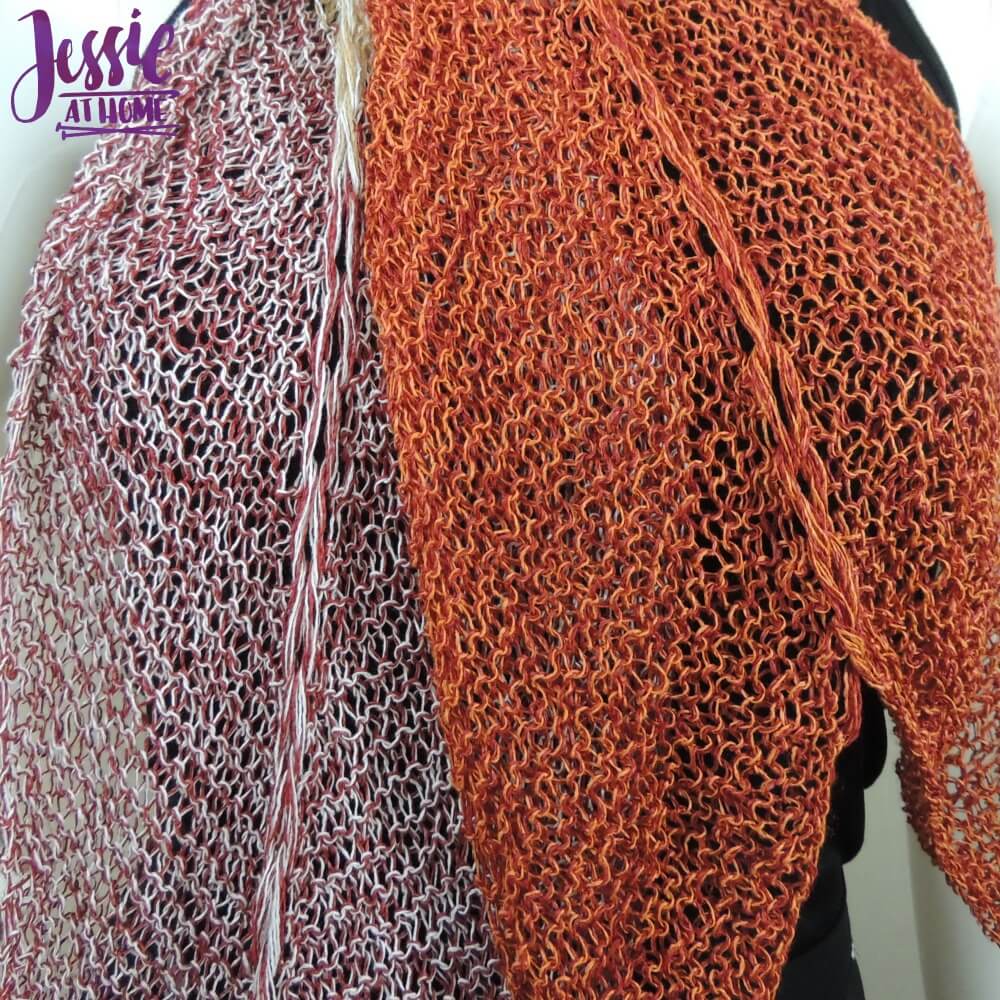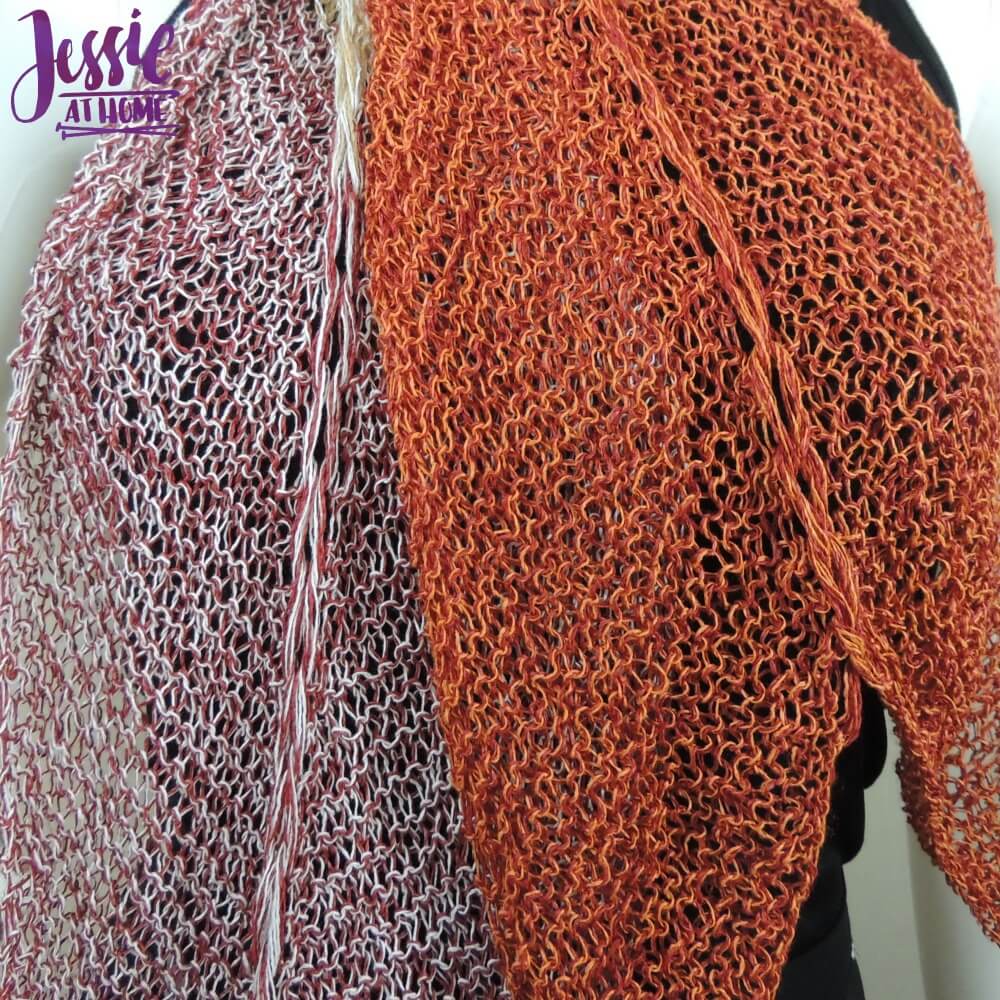 Size:
8″ x 80″
Yarn:
Mondo Fil Japon 60% Rayon/40% Paper, Lace weight
DM116 Color A
DM112 Color B
M42 Color C
1000 Color D
Needles:
US-10, 6.0mm
Gauge:
18 sts x 30 rows = 4" [10 cm] in stockinette
Other supplies:
Crochet hook to weave dropped stitches.
2 stitch markers
Yarn needle
Stitches and Abbreviations:
k – knit
kfb – knit front and back
k2tog – knit 2 together
k2togtbl – knit 2 together through back loop
st(s) – stitch(es)
Getting Started:
Here is a video that will help with the looping of the stitches. It's from my Dropped and Found pattern, so just pay attention to the looping part.
Pattern:
Using the Long Tail Cast on method, cast on 63 with 1 strand Color A and one strand Color B. Most other cast ons will not unravel properly for the dropped stitches, so be sure to use this method. Here is a tutorial to help.
Row 1: K1, k2togtbl, k26, kfb, place stitch marker, k3, place stitch marker, kfb, k26, k2tog, k1
Row 2: K across, slipping markers as you get to them.
Row 3: K1, k2togtbl, k to one st before marker, kfb, slip marker, k3, slip marker, kfb, k until 3 sts remain, k2tog, k1.
Row 4: repeat row 2.
Rows 5-80: repeat rows 3 & 4.
Rows 81-160: repeat rows 3 & 4 with 1 strand B and 1 strand C.
Rows 161-240: repeat rows 3 & 4 with 1 strand C and 1 strand D.
Rows 241-318: repeat rows 3 & 4 with 1 strand D and 1 strand A.
Row 319: K1, k2togtbl, k to one st before marker, kfb, slip marker, drop 3 sts, remove next marker, kfb, k until 3 sts remain, k2tog, k1.
Row 320: K to end, ignoring dropped sts.
Chains, Step 1: Pull the dropped stitches all the way to the bottom.
Step 2: Take the bottom 8 (4 sets of 2) strands from the dropped sts, hold them together, and twist them half a turn to make a loop, *grab the next 8 strands together and pull them through the loop (do not twist); repeat from * until all the dropped strands have been turned into a chain. This can be done with your fingers, or with a large crochet hook. Leave the last loop free, it will be worked into the bind off.
Bind Off: Bind off to marker, slip the set of loops from the looped section onto the right needle, K1, pass all remaining sts on the right needle over the st just made (1 st left on right needle) bind off remaining sts.
Weave in all ends.
Wear or give and enjoy!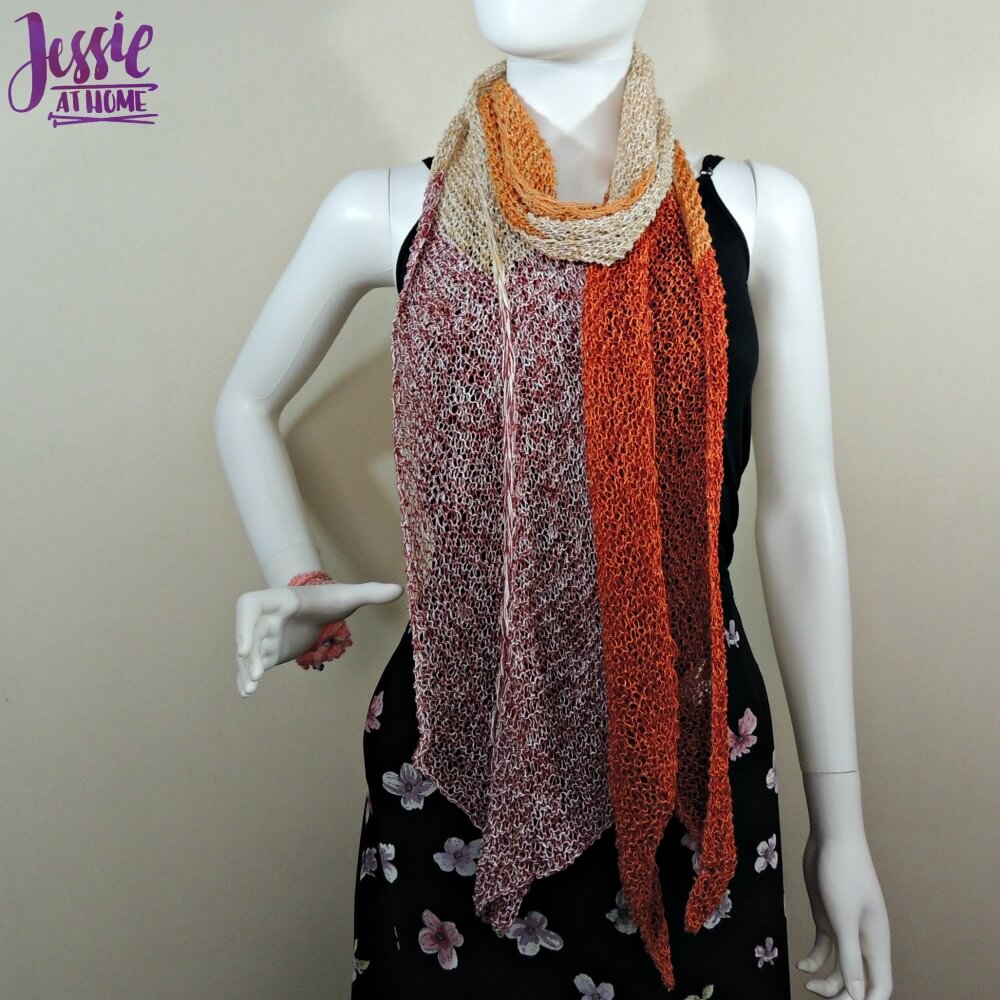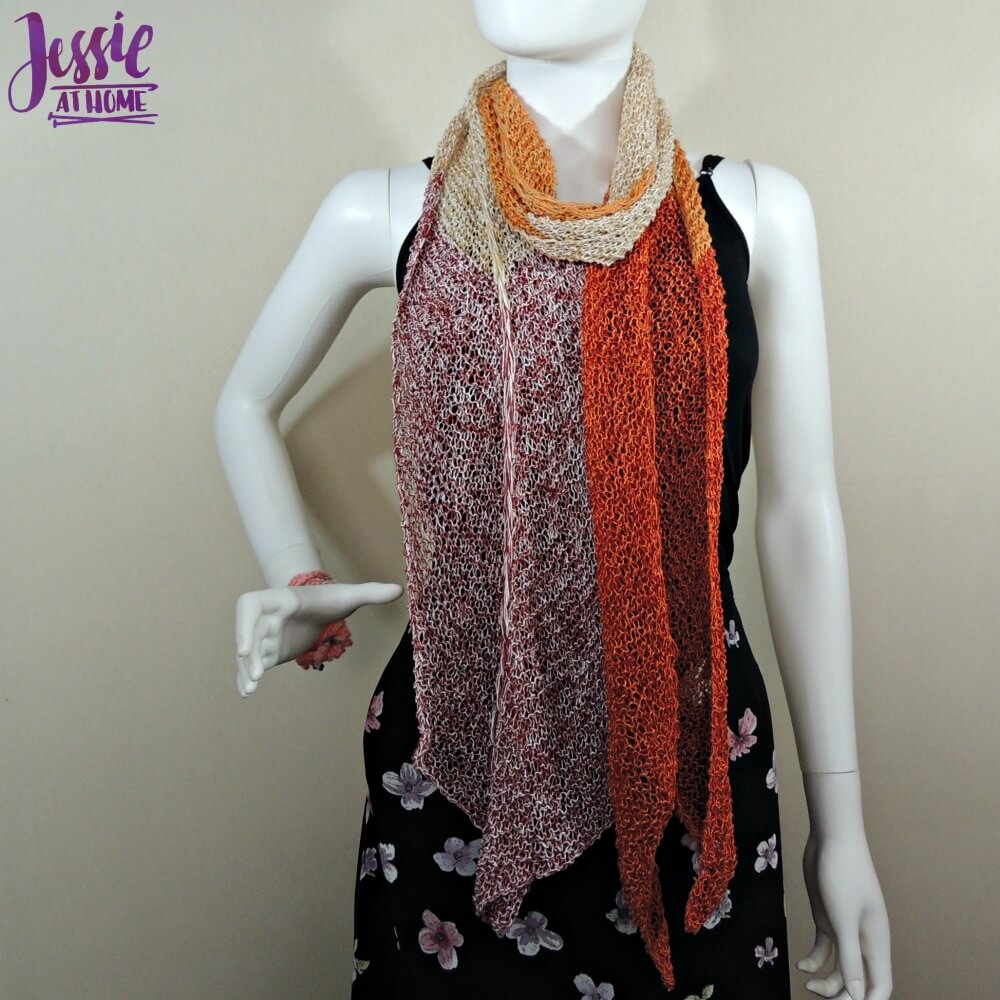 If you enjoy this free knit pattern, please consider buying some of your supplies from one of these affiliate links. Thank you.
Did you enjoy what you found here at Jessie At Home? Then sign up for my newsletter and like my Facebook page, so you'll get all the updates on new tutorials, other posts, sales, and coming events.
If you have any questions, want to share pictures of your work, or just want to chat with Jessie and other crafty individuals, than join my Facebook group.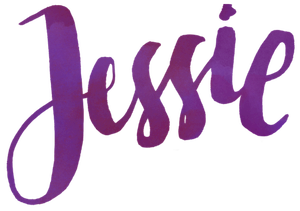 © Copyright 2017 Jessie Rayot / Jessie At Home All my videos, patterns, charts, photos and posts are my own work, so you may not copy them in any way. If you want to share this information with someone, then share the link to this post. If you want to share on your own blog / website, then you may use the first photo in this post and link back to this post. Also, you may not give away printed copies of this post.