DIY Lamb Baby Decor has been popular for longer then I've been around! This little lamb cross stitch is sweet and cute and can be personalized. What a great way to remember a special baby and a special day. Plus, there are additional crafts in the lamb design to make a whole set!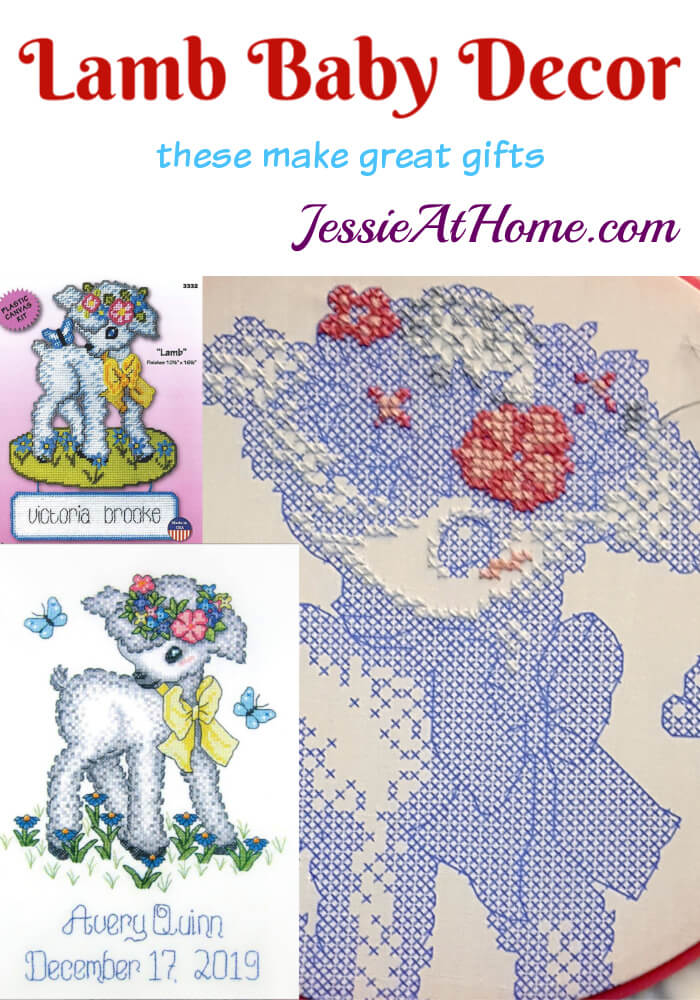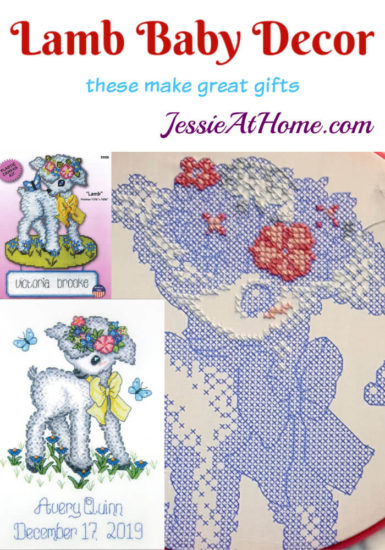 The kit reviewed in this post was provided by Design Works.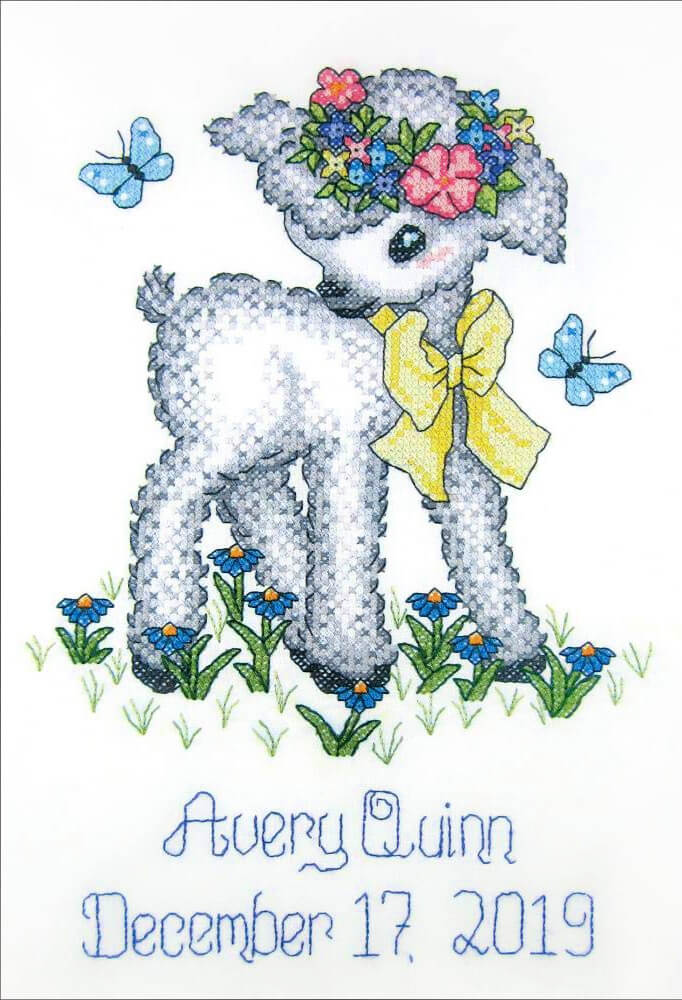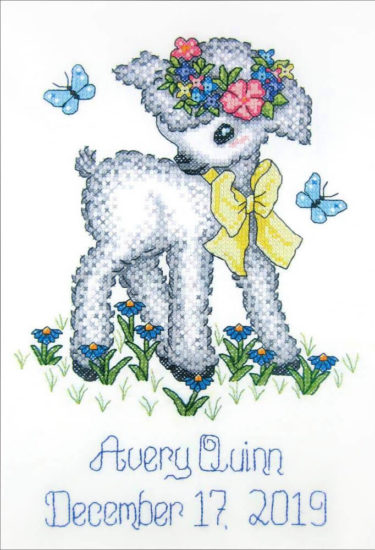 The Lamb set of stitching kits from Design Works includes a Plastic Canvas Lamb, a Quilt Kit Vintage Lamb, and a Cross Stitch Lamb Kit. I gave the cross stitch lamb a try. You can see an image of one completed above. The design is stamped on the fabric, and the instructions include patterns for all the letters and numbers so you can personalize your creation.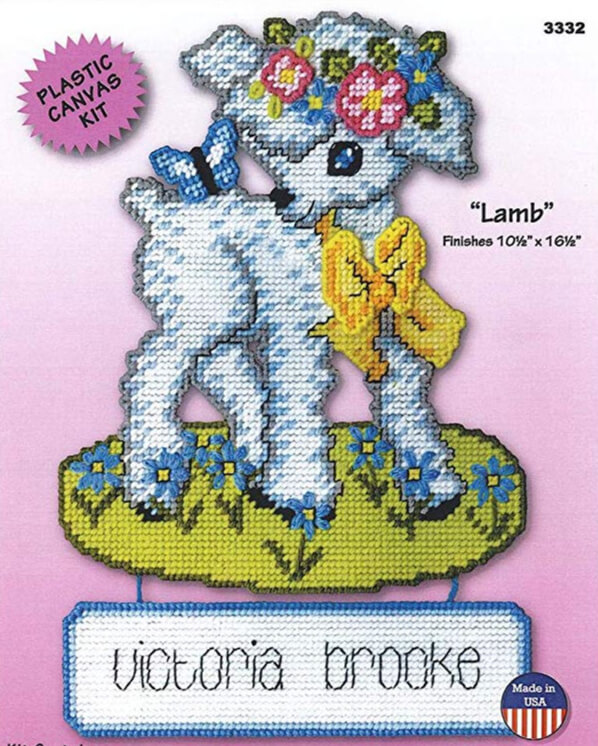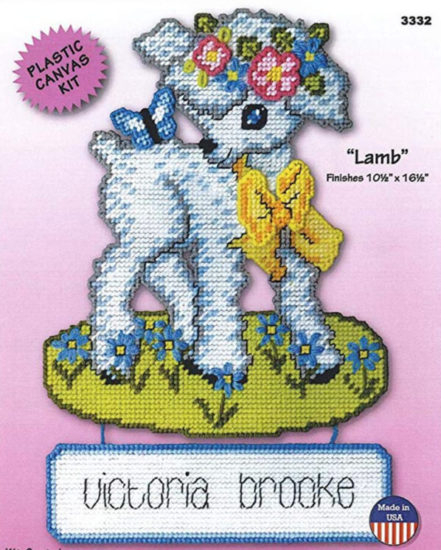 The Plastic Canvas Lamb has a fun little name plate. I adore the butterfly on the lambs back. It's just so cute!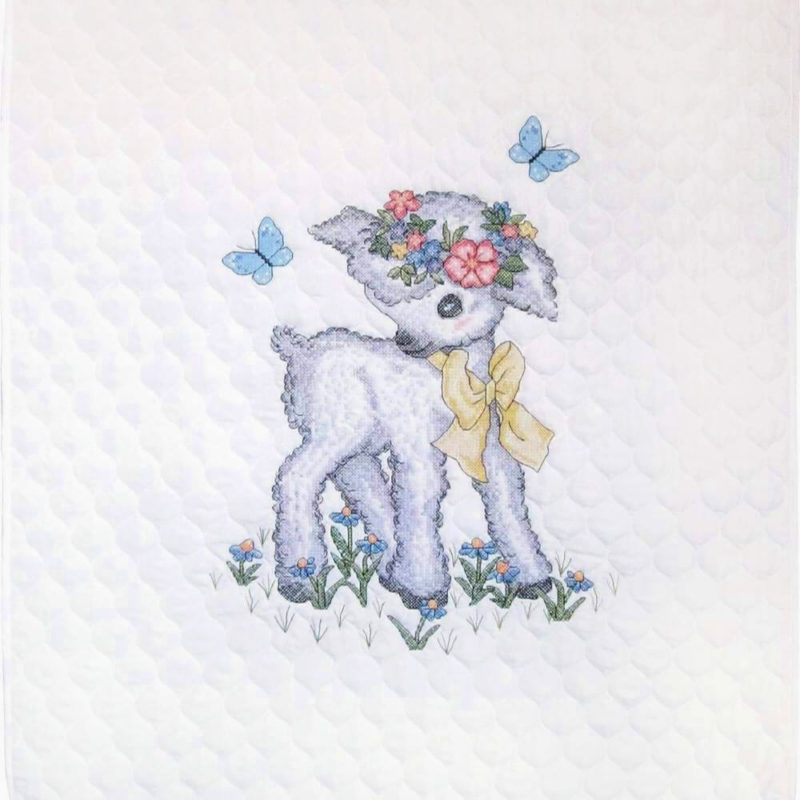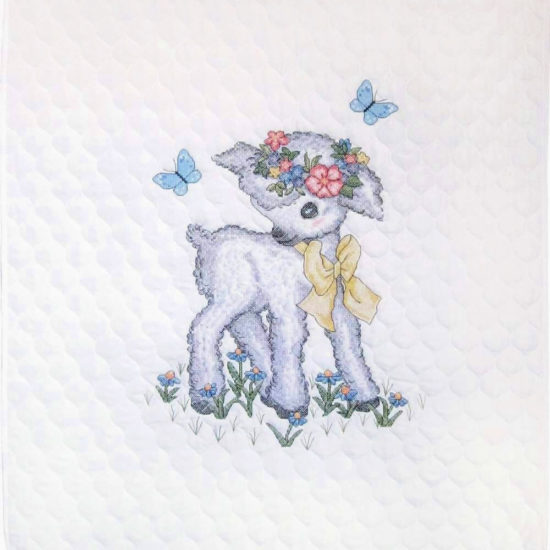 The Quilt Kit Vintage Lamb makes a happy blankie! You can stitch the design on the quilt and then give it as is, or you can add a backing fabric and border to tie in the nursery colors and make the blankie even more special.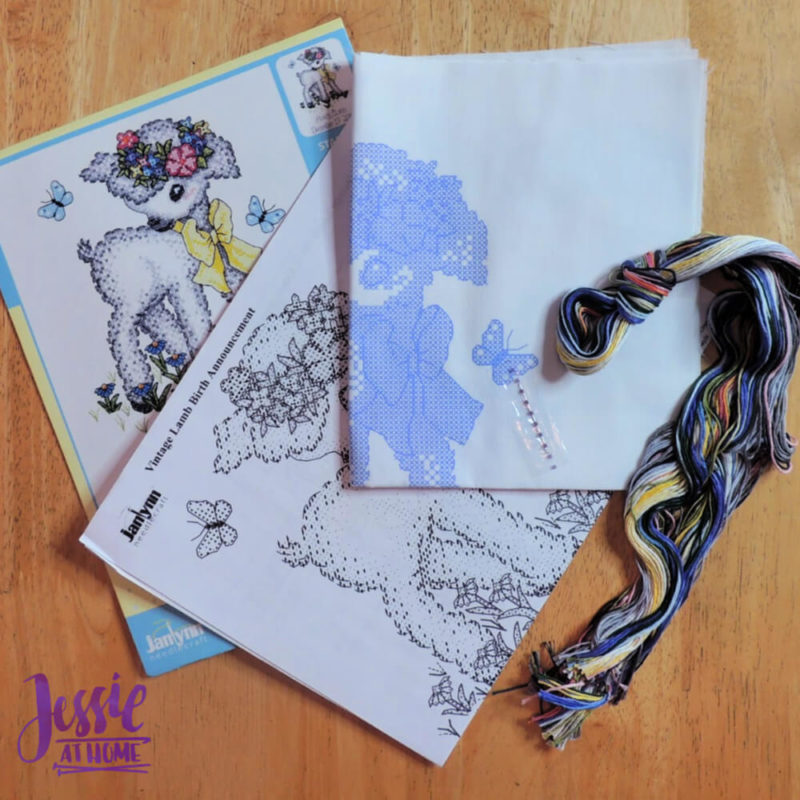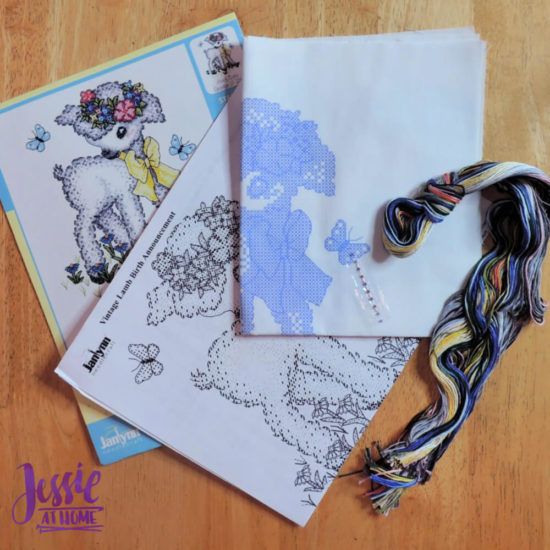 When I opened my Cross Stitch Lamb Kit I found everything I needed for my beautiful stitch craft. I just needed to grab a hoop and some thread snips and I was good to go.
I find cross stitch so relaxing. So far I've just gotten started on my adorable little sweetie, but I know it's going to be awesome. The instructions are clear, and there is plenty of thread. I think I am going to complete it without the personalization, then pack it carefully away with the extra thread. That way, when I need a special gift for a special baby, I'll have one all ready. I'll just need to add the name and date and frame it on up!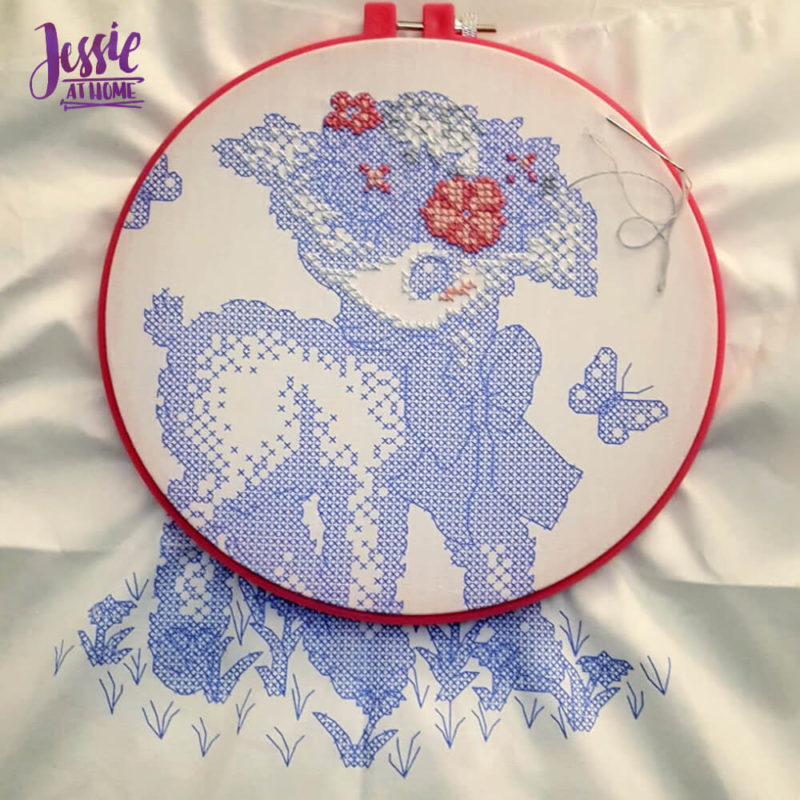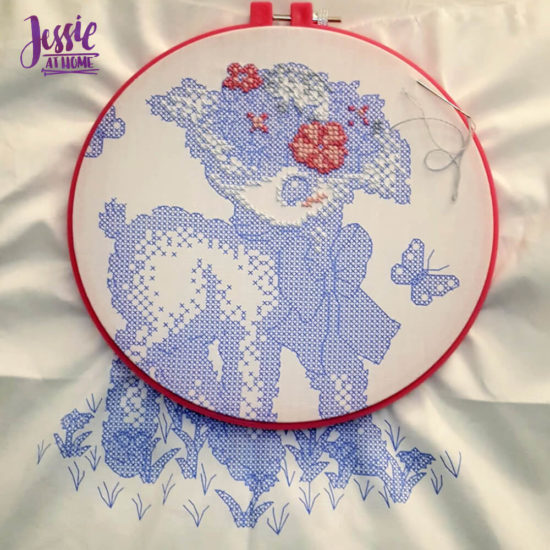 Now, I just need a baby. Hmmm…my Godson is getting married soon, maybe I should just wait and see. 🙂
[signature]
If you liked this post, then take a look at these.