Embroidery and Sage kits feature fun, modern designs and high quality products. The online shop contains a wonderful selection of kits in various skill levels. You will find kits that can be completed by a beginner, and others that will keep an experienced embroiderer entertained. Alexis has even created some easy to follow videos to help with the stitches.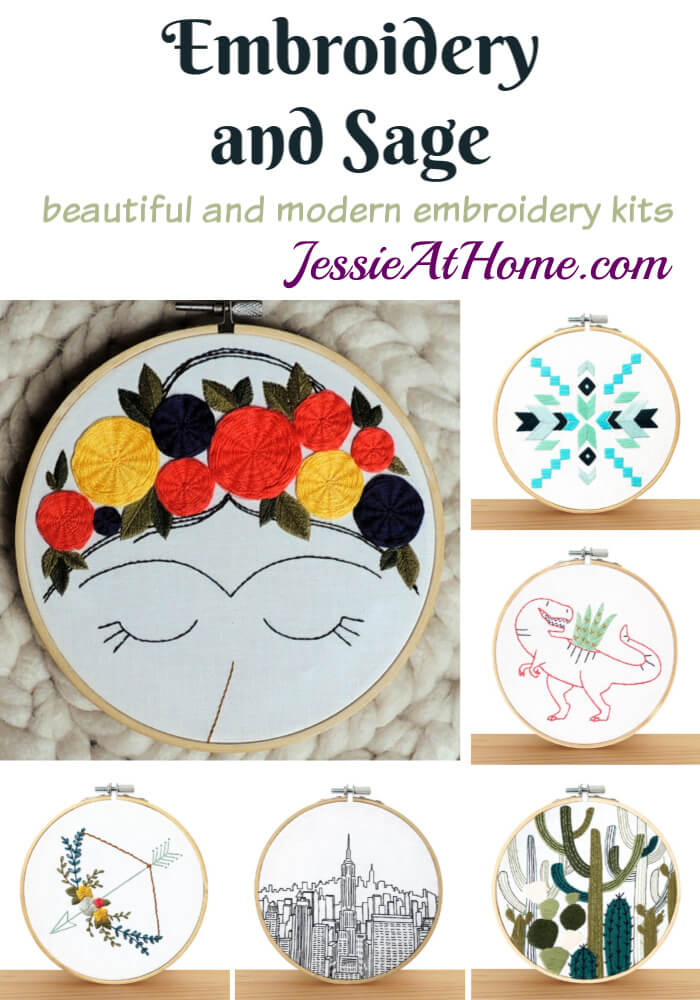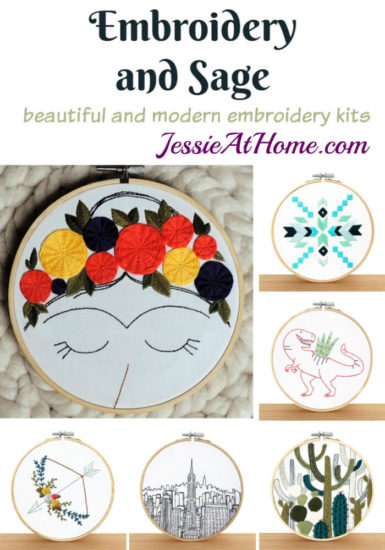 The kit reviewed in this post was provided by Embroidery and Sage. All opinions are my own.
Before we get any farther into this, I want to let you know that Alexis has provided a 15% off coupon code:
JESSIE15
This code will be active from Jan 6th-20th. You can follow THIS LINK which automatically gives you the discount.
Alexis creates all the designs and put all the kits together herself. I just love her style and the themes and colors she chooses. My favorite kit so far is the Freida Kahlo face. That's the kit I choose to try out.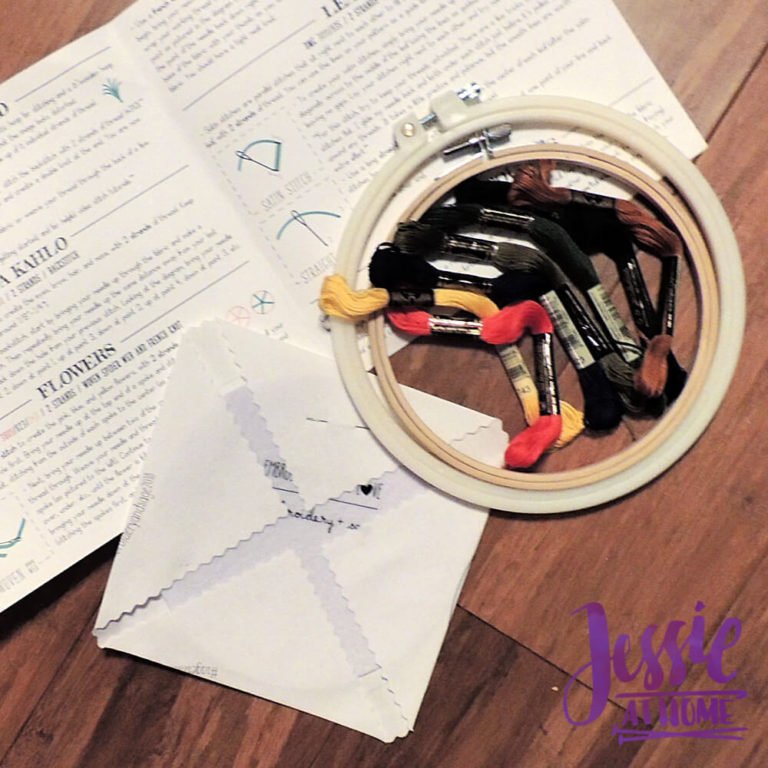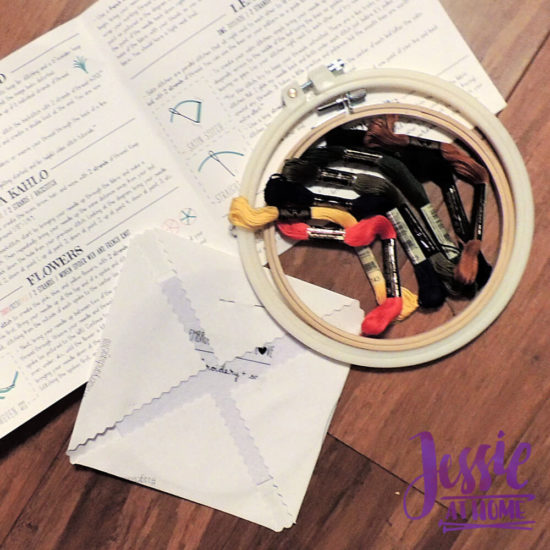 As you can see above, the kit is quite complete. The instructions are easy to follow and laid out well. The instructions are printed on card stock so they're not likely to get crumpled or torn.
The design is printed on the fabric and is easy to see. Every one I've seen has been printed with the weave of the fabric in mind, so the threads go vertical and horizontal. This may seem obvious, but if you've ever encountered off-grain embroidery, you know how horrible it is. The fabric is a nice quality as well. There is no skimping here.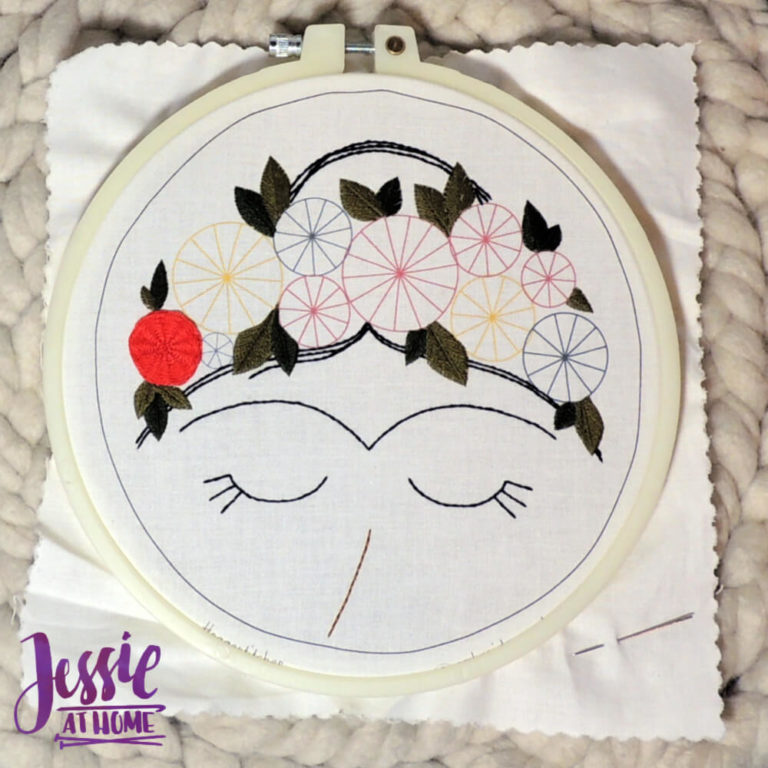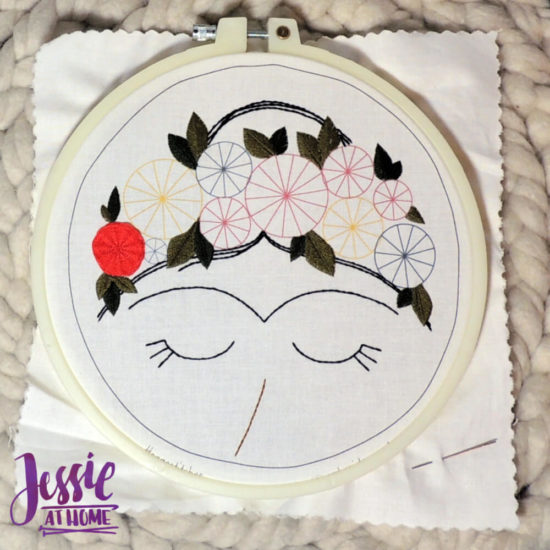 My kit happened to fall into the category of one with stitching close to or over the edge of the hoop. For these kits Alexis includes a second hoop that is larger then the display hoop so you can complete the entire project in the larger hoop without having to move the piece around. When you're done you can then move the finished piece to the display hoop. You will have the larger hoop to add to your supplies. Bonus!
The needle in my kit was just perfect for its use. Rather then providing pre-cut pieces of embroidery floss, you get an entire little hank of each color. So you can add your left over floss to your stock. My embroidery supplies are loving this.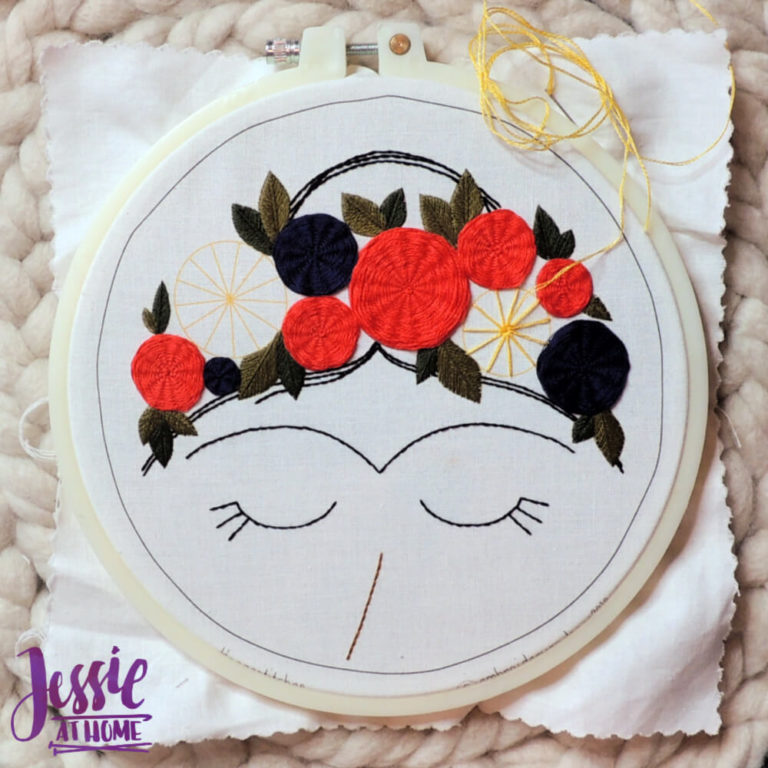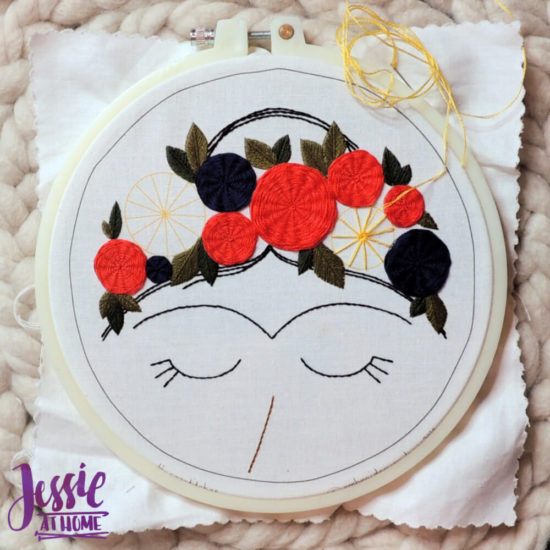 With each kit you also receive a pre-cut piece of stiff felt to sew onto the back of your work for a clean, professional look. You can learn more about that and how to finish your piece HERE.
You can also find some great videos to help with the various stitches used in the Embroidery and Sage kits, HERE. I found these videos to be very useful, and even though I knew how to make the stitches, I still managed to pick up a few tips watching and listening to them.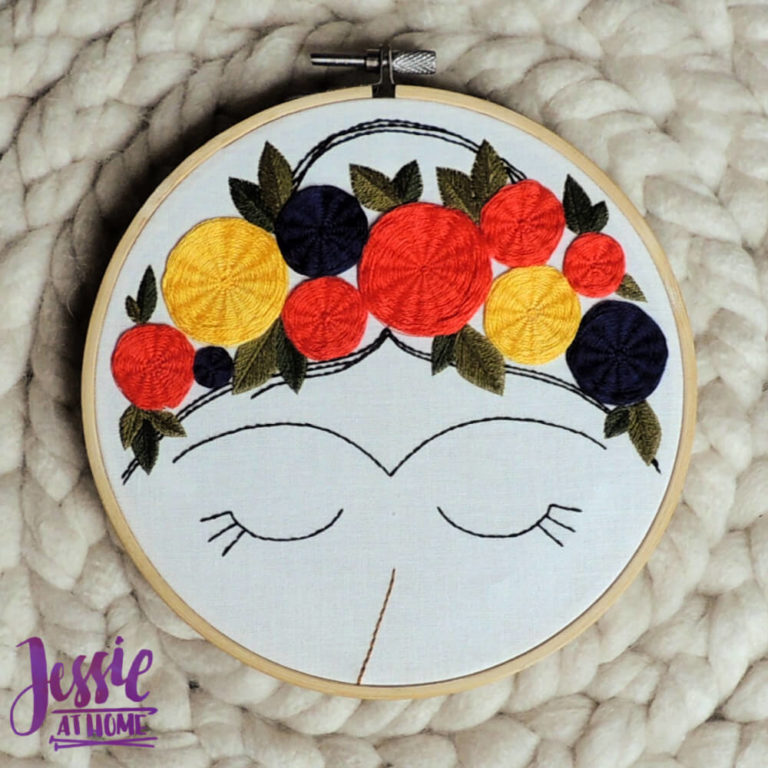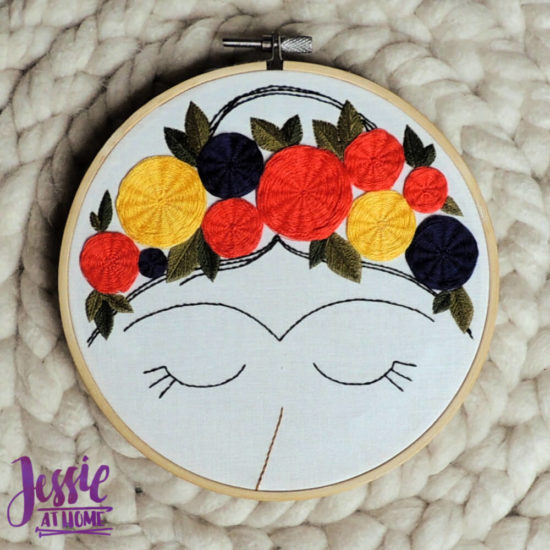 I am madly in love with the Embroidery and Sage kits. The style, the quality, the themes, everything! It's all great and modern. You can pop over to the Embroidery and Sage Etsy shop, HERE, and pick out some kits for yourself and even for gifts. Some local shops carry them as well, including my LYS, Yarnia.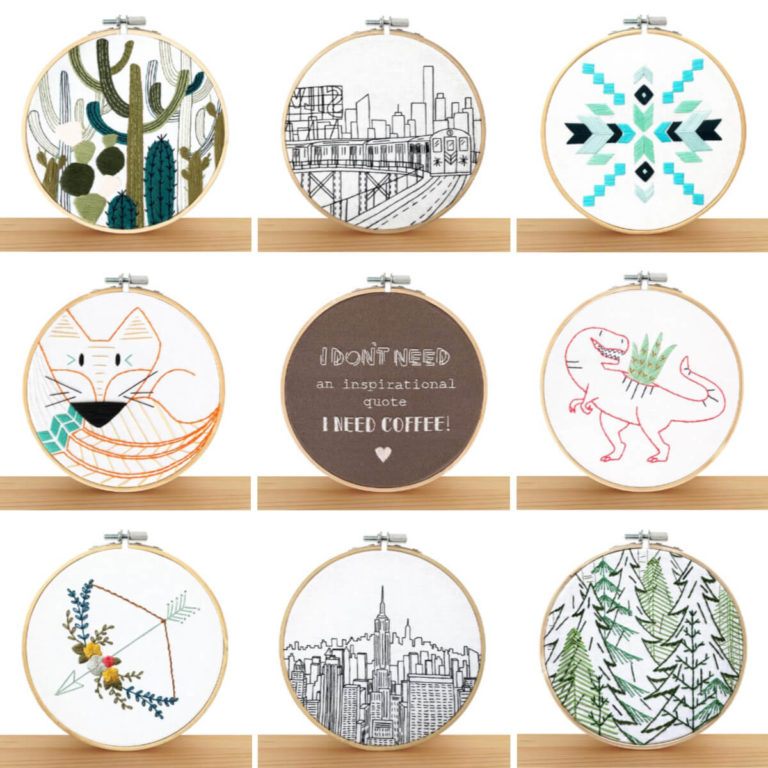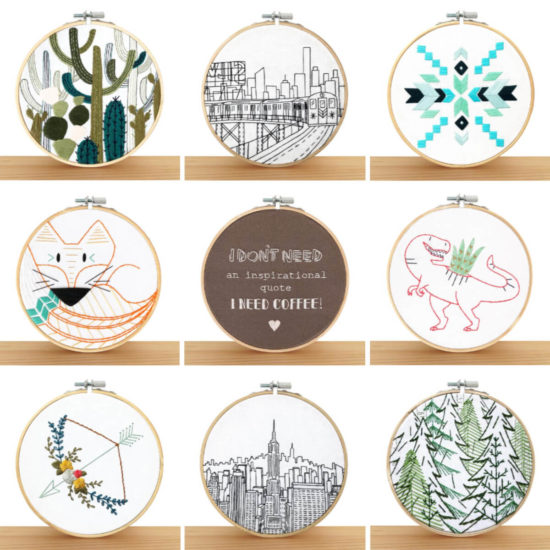 So there you have it my friends. Use that code at the top of this post and choose some of your favorites. I know it's hard to choose, but with the code, you can afford a few!
[signature]
If you liked this Embroidery and Sage review, then take a look at these.