This is a sponsored post written by me on behalf of Fujifilm Wonder Photo Shop. All opinions are 100% mine.
Hello again my friends! I hope this post finds you well. Last month I shared about the opening of the Fujifilm Wonder Photo Shop with you, and some of the awesome products and DIYs that you will find there. This week I want to share a project with you that I made with my instax® photos, some watercolors, and some washi tape.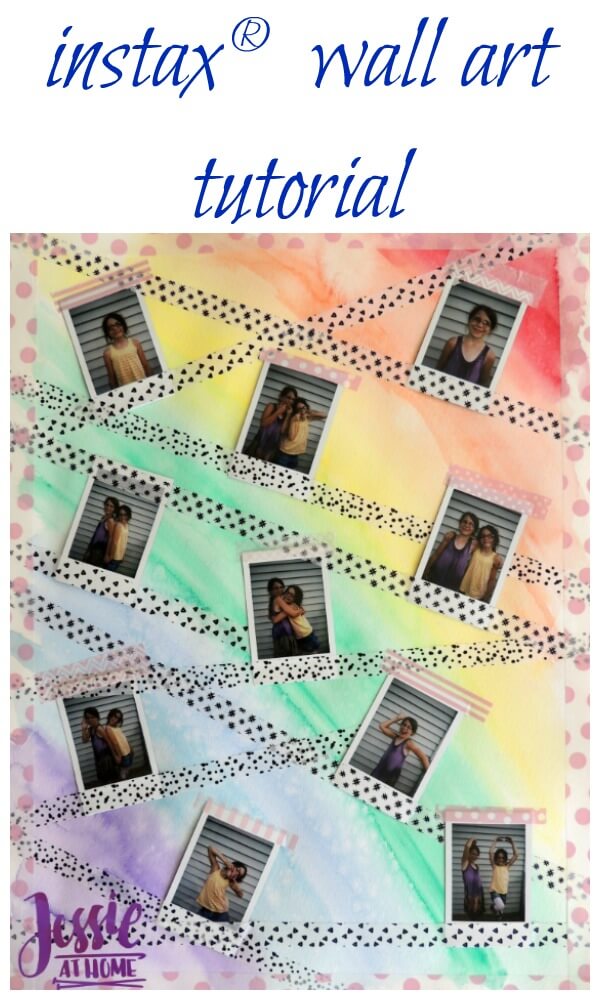 First – did any of you make it to the grand opening? I was visiting family out of state, but if you made it there, I would love to hear about your visit. I still plan on taking a trip into The City to visit. I want to see all the cameras, and get some great DIY ideas.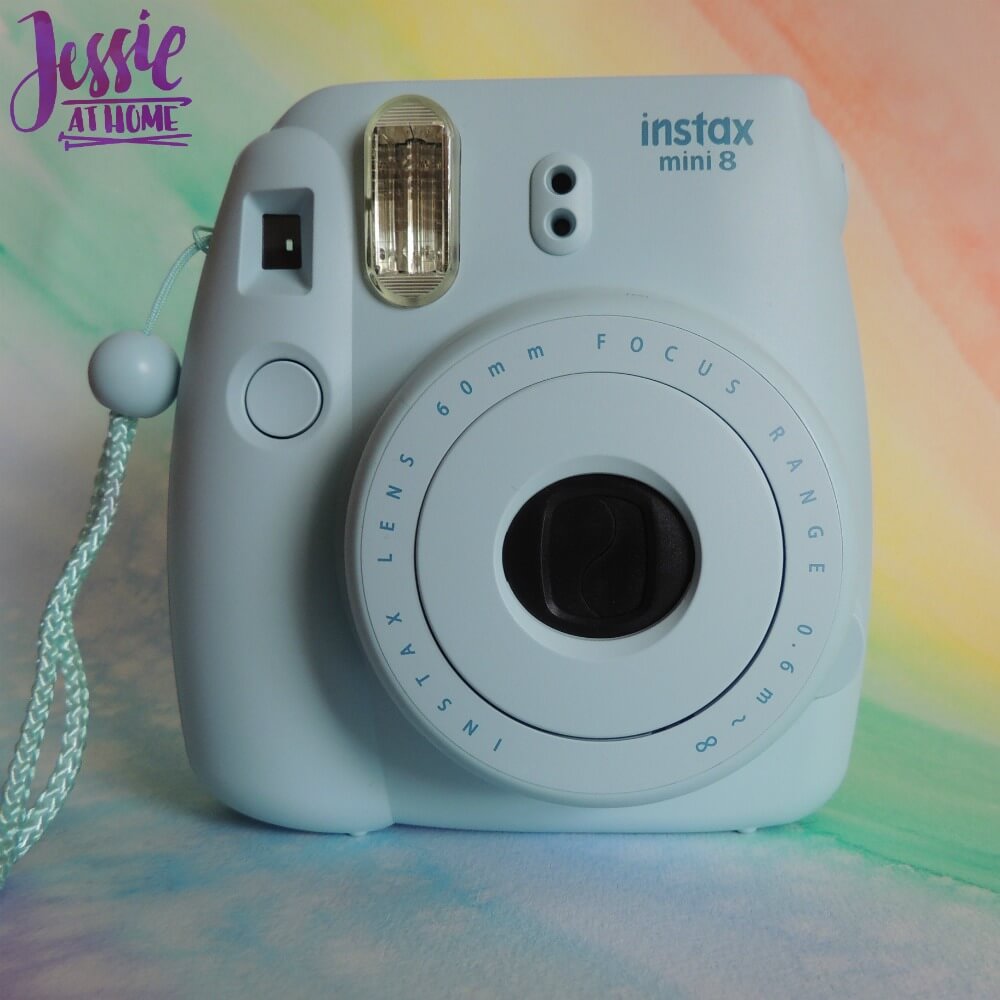 When I was visiting family in MA, my Uncle Dominick got married! I used my instax® to take photos during the wedding and at the party after. I put the photos together in a little instax® album, and was able to give it to Dominick and Lisa before the party was over! It was a big hit!!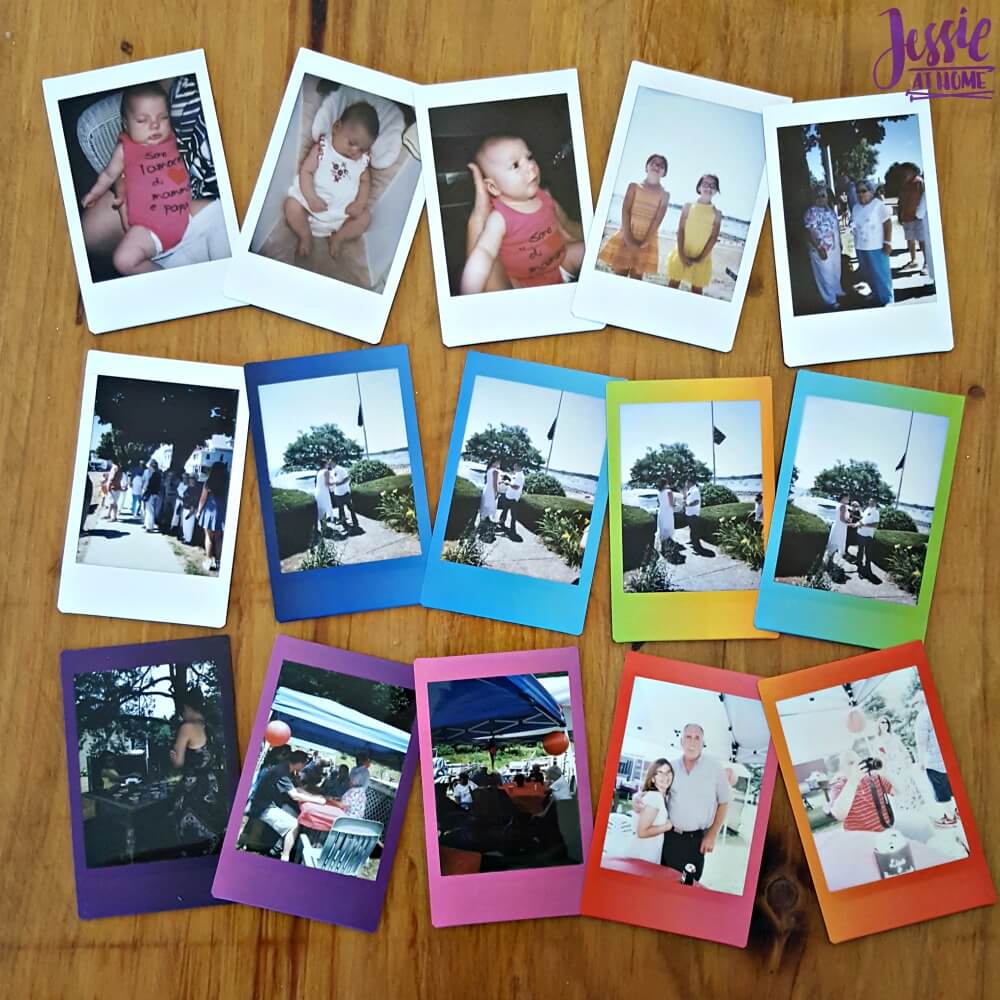 Today, I decided I needed to make a fun project with some photos of the girls. I never seem to actually get prints of the photos I take, so I don't have many photos in the house. The instax® solves that problem by printing out the photos the moment you take them. So I gathered some craft supplies, took a bunch of photos of the girls, and got to creating!
Would you like to know how to make one of your own? It's actually really easy; here's what you'll need:
watercolor paper (mine was 15″ x 20″)
paint brush
watercolors
instax® photos
glue or double sided tape
washi tape
OK, to begin you will need 2 separate cups of water, one to rinse your brush in, and one to stay clear. You will also need your watercolor paper, watercolors, and brush.
Start by wetting the corner of the paper with the clear water, then get some red paint on your brush and brush it into the wet corner.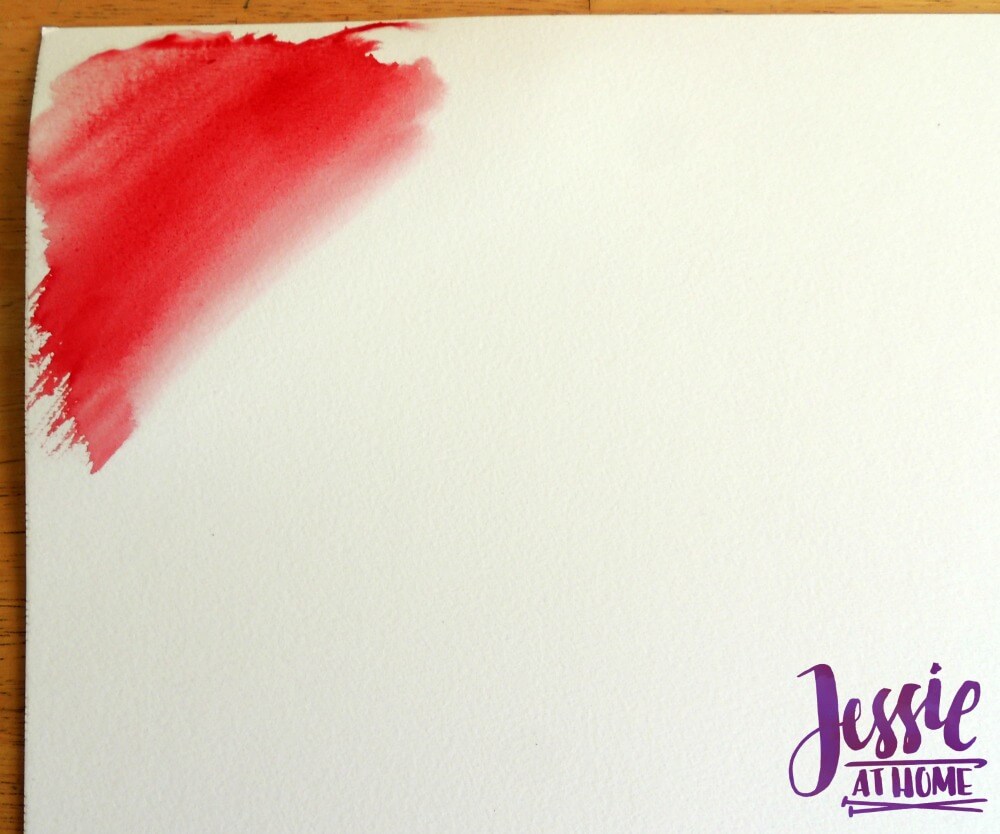 Rinse off your brush and use the clear water to wet the area you will paint orange, get some orange paint on your brush and brush it into the set section. Repeat this with each color in rainbow order.
Make sure to work fast, so the paint stays wet. When you have all the colors done, rinse off your brush and dip it into the clear water, then flick water all over the paper to make the colors run a bit.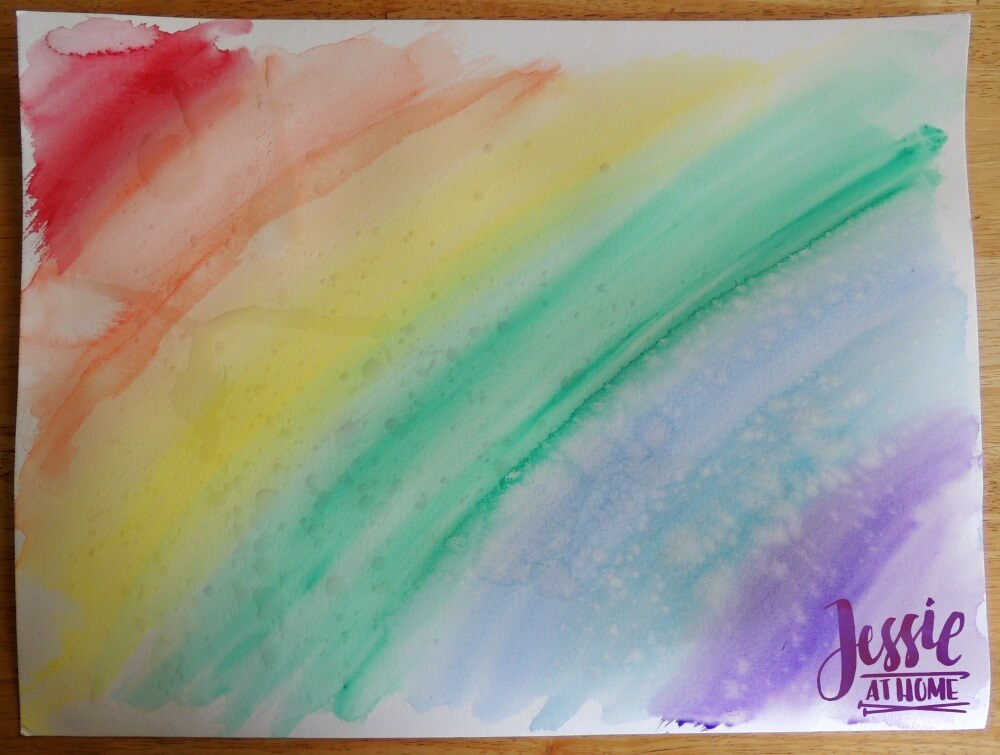 Let the painting dry. Once it is dry, turn it over and wet the entire back to help remove the curl. Let it dry again.
Now it's time for photos!!! Flip your dry painting back over to the front, and lay out your photos. Glue or tape the photos in place.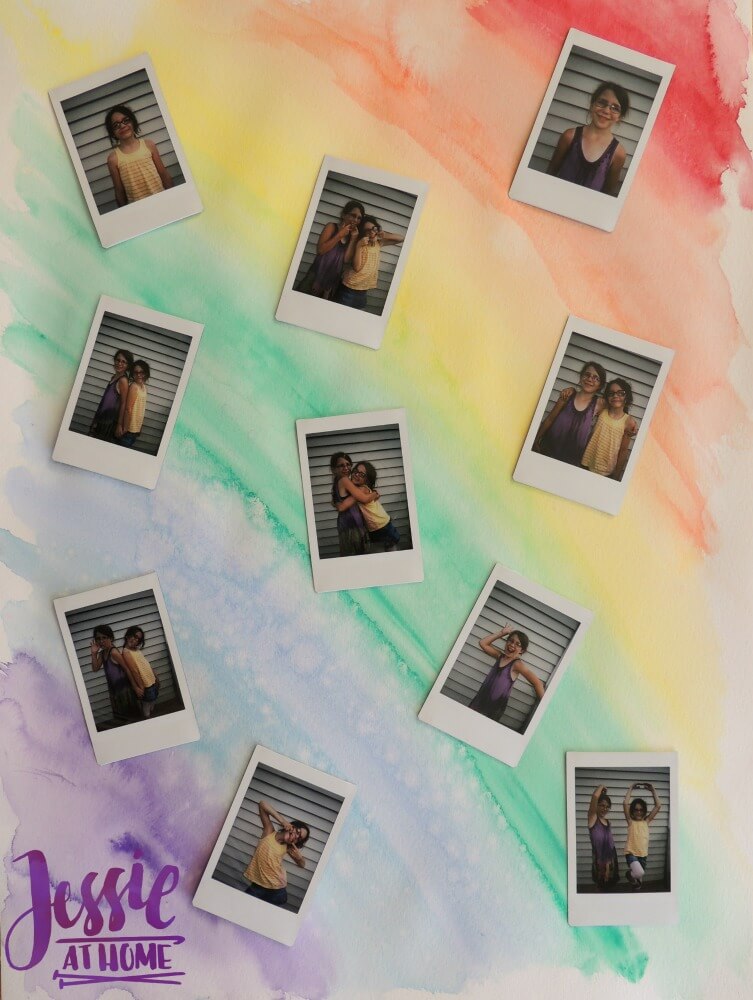 Grab some washi tape and decorate! I made long strips in black that went across the bottoms of the photos, then short strips in pink across the tops. I then used a thicker pink tape to trace the edges of the paper.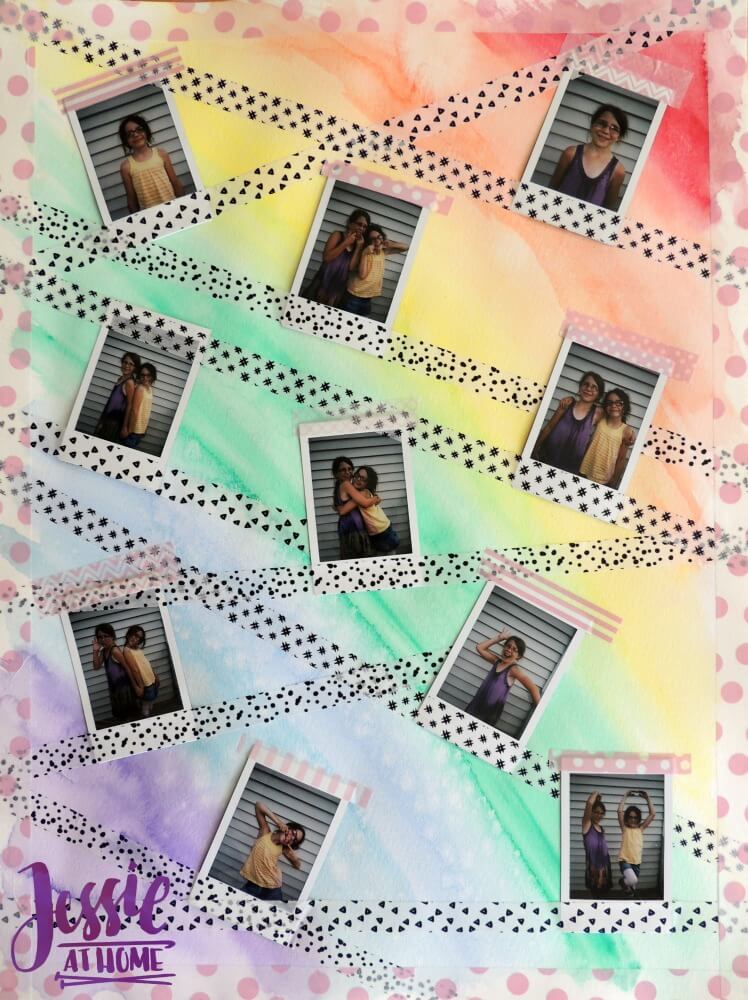 Ta-da!! You're done! Isn't it fun?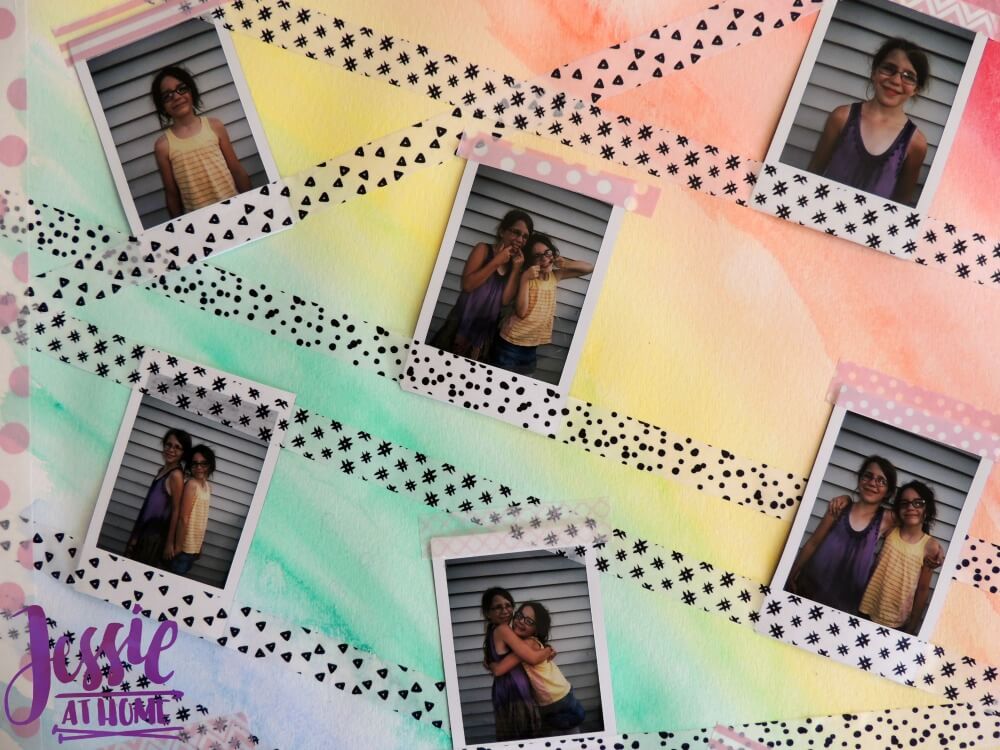 What photos would you feature in your own watercolor collage?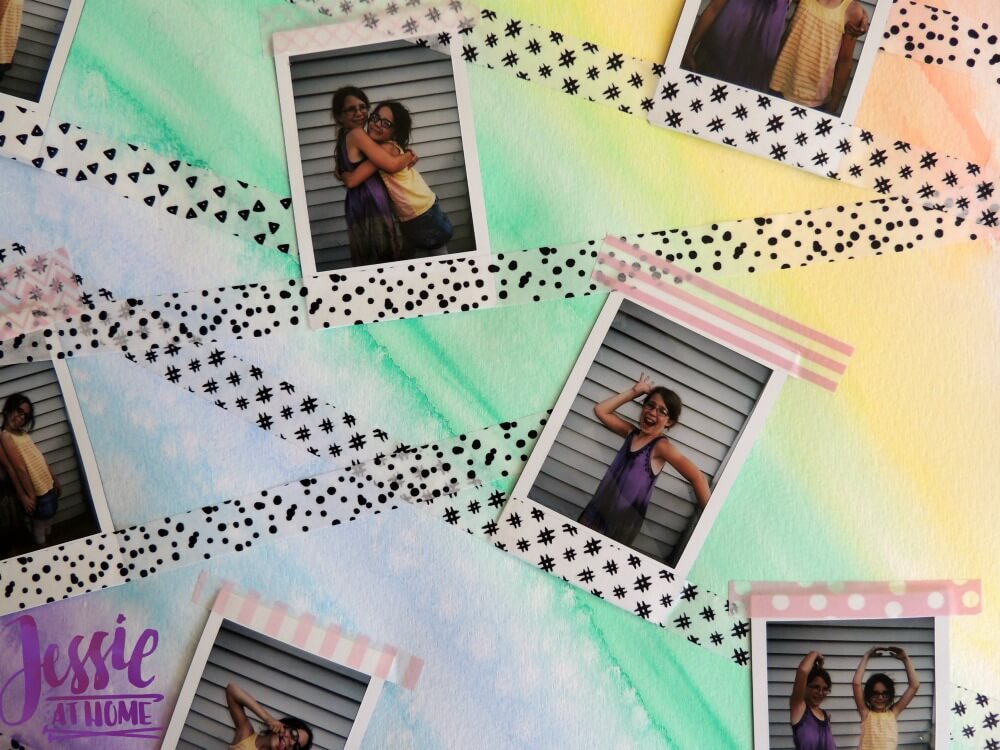 Mine is now hanging in my dining room. I love the fun it brings to the room! If you make your own, be sure to share it at the Wonder Photo Shop NYC on Facebook!!