The Funny Papers Poncho is made entirely in garter stitch, making it an easy pattern to complete. It uses a provisional cast on to create a seamless look in the finished piece. The large needles make the stitches open so that it is slightly transparent. Dress it up or down, it works for many occasions!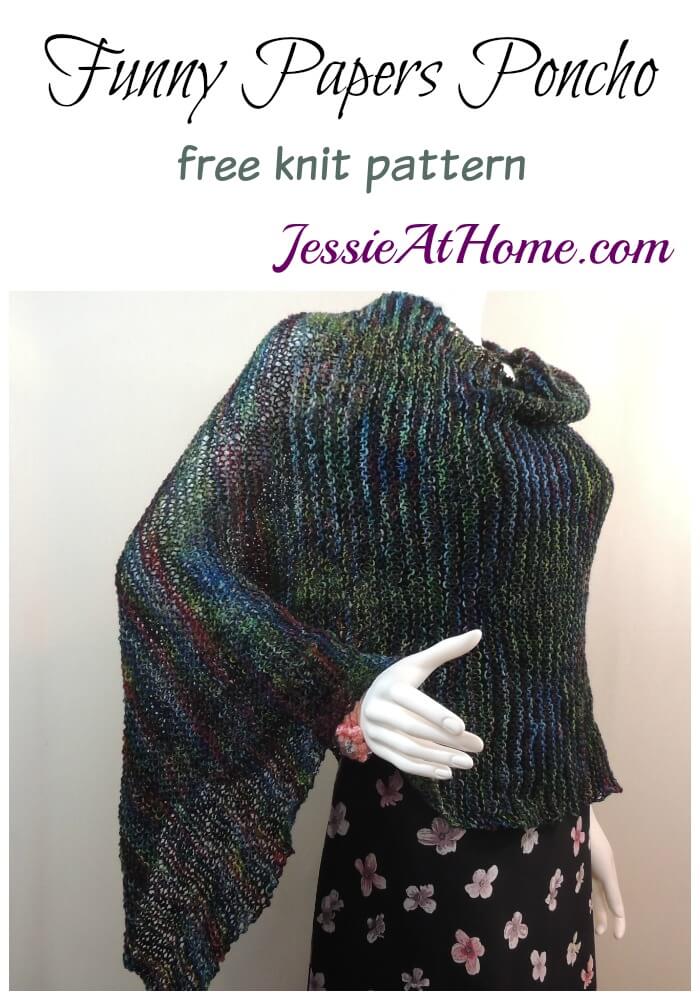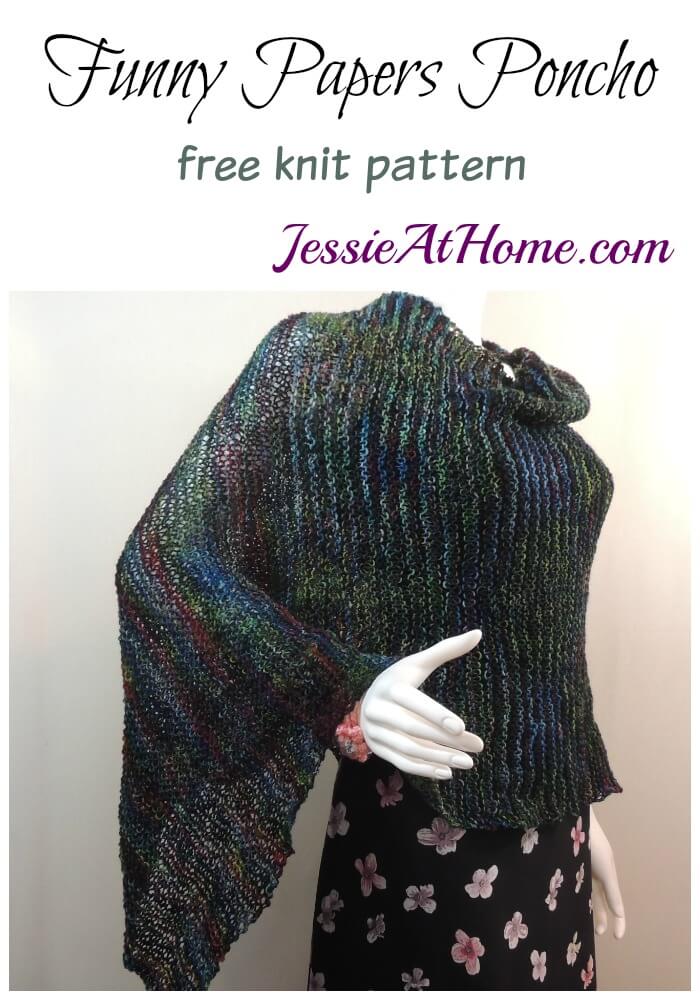 Funny Papers Poncho
Knit Pattern
Easy Skill Level
Designed by Jessie Rayot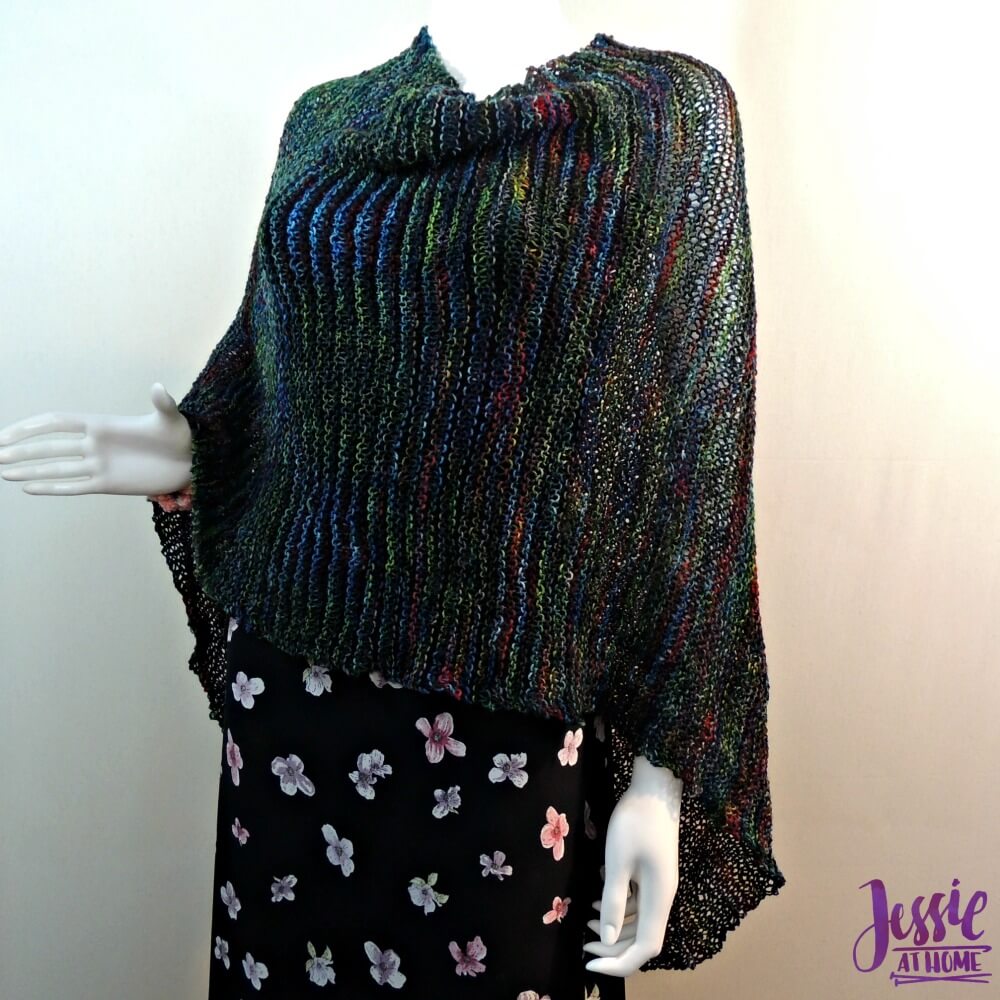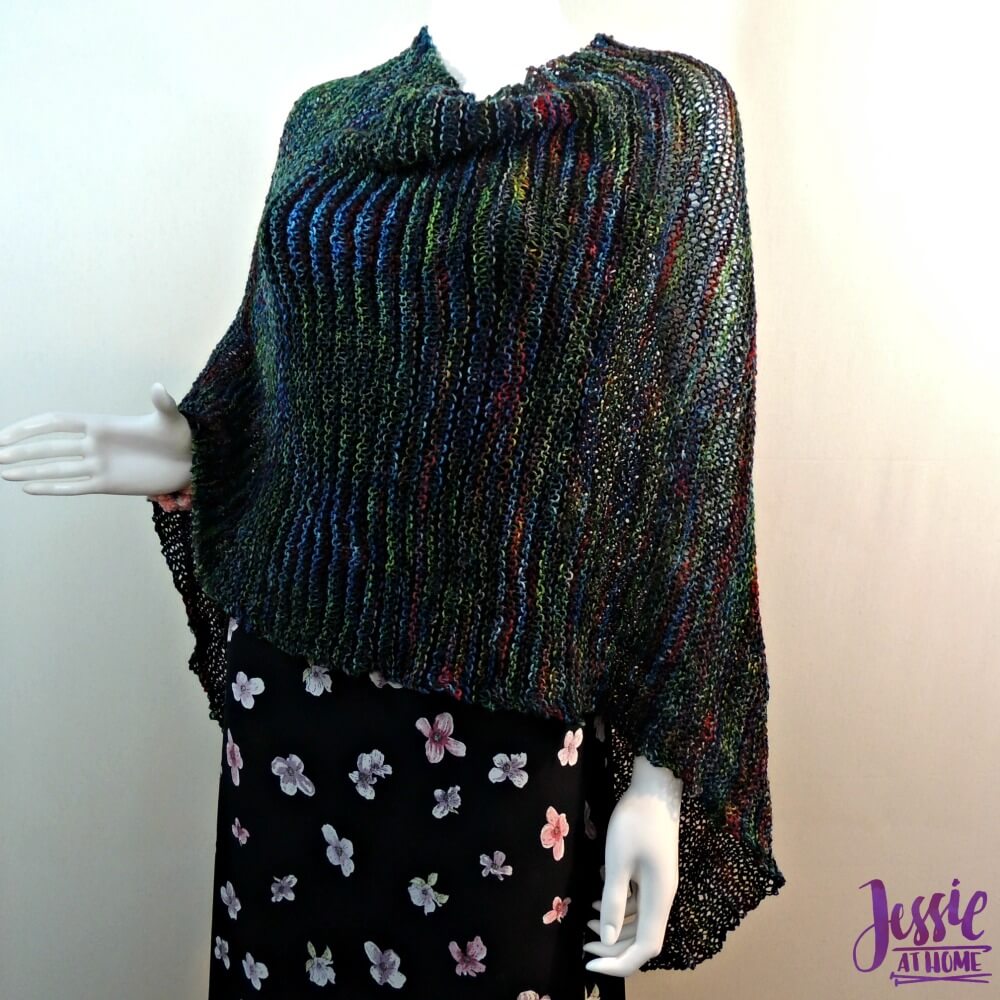 Size:
one size fits most
Yarn:
Miss Babs Hot Shot fingering yarn; Funny Papers – 220 g/800 yds
Needles:
US-11/8.00 mm
Gauge:
14 sts x 26 rows = 4" [10 cm] in garter stitch
Other supplies:
yarn needle
scrap yarn for pco
Stitches and Abbreviations:
k-knit
pco – provisional cast on
st(s) – stitch(es)
Getting Started:
HERE is a video to help with the provisional cast on.
Pattern:
PCO 80
Knit all rows until piece measures 30 inches long
Fold piece into loop so that you first knit the next row, and then continue knitting into the pco to make the two ends into one.
Knit all rows until joined section measures 20″ long.
Bind off all sts knit wise.
Weave in all ends.
Wear or give and enjoy!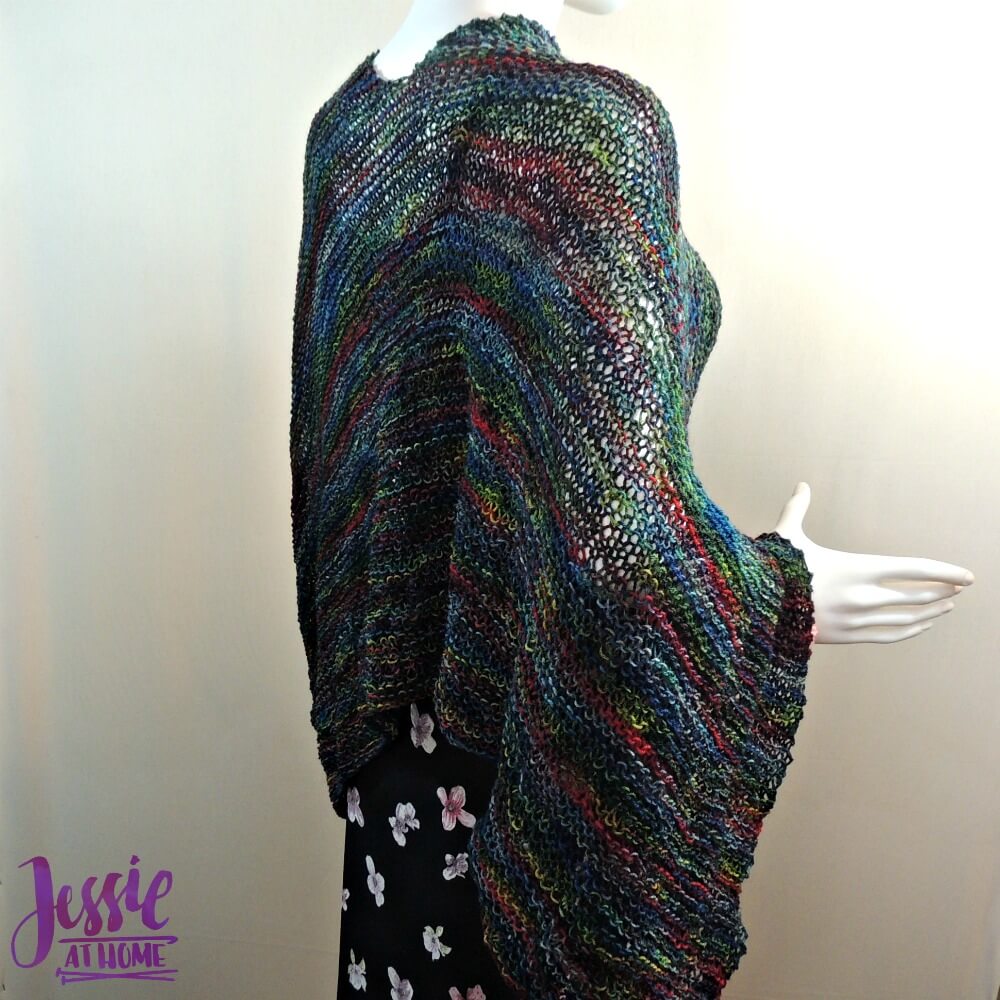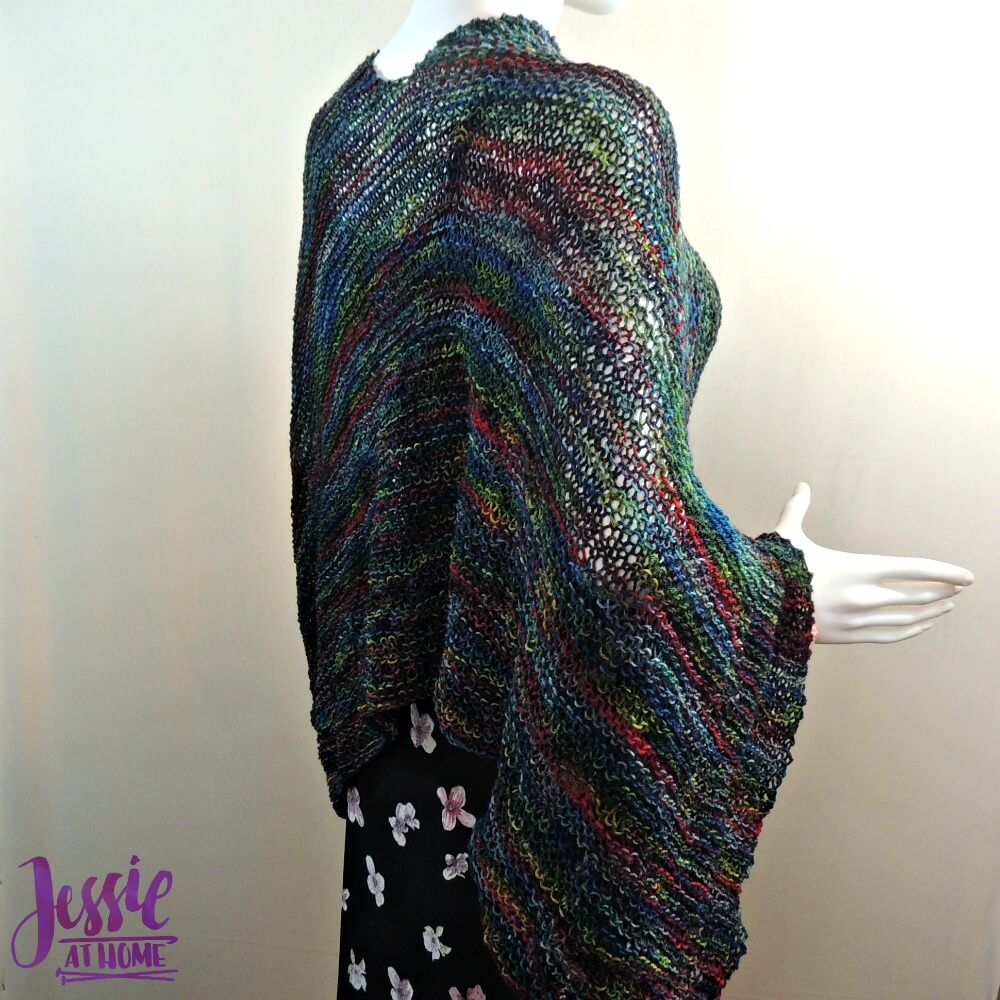 [signature]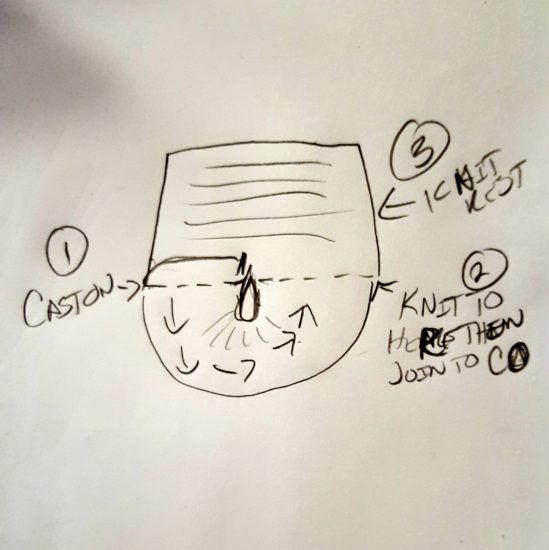 ETA: Above is a super quick sketch to give you the idea of how this goes together. I plan on making something nicer, but hopefully this helps for now.