The Hexed top is a great spring or summer piece that can be worn over a swimsuit or tank top. Hexed is flattering for all body types and comes in a variety of sizes. The sample is made in 4 colors, but it can be made in 2 or 3 colors as well. So hop on over to Elemental Affects and find a store near you (or an online source) to purchase Civility Fingering, and get started on your own Hexed top.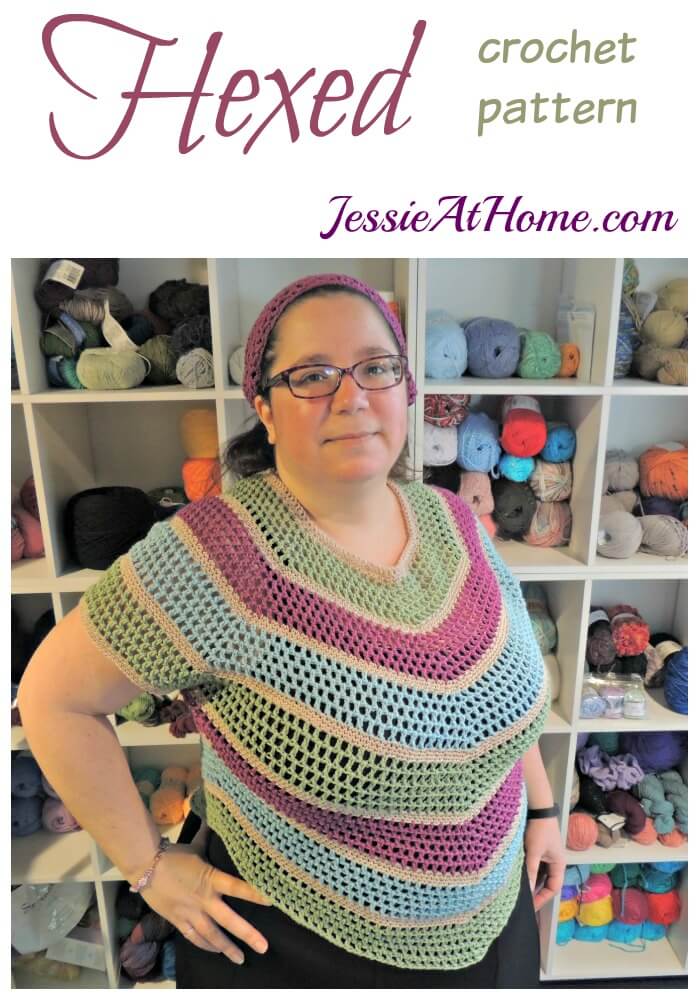 Hexed
Crochet Pattern
Intermediate Skill Level
Designed by Jessie Rayot
Price: $5.00
If Ravelry is not for you, then you can
also find this pattern at
Craftsy
or Etsy.
[signature]