Happy New Year my friends. I've got a few snaps from the holiday season to share with you. We've had about a week and a half with everyone at home, and they go back to school and work on Wednesday. It's been a nice time.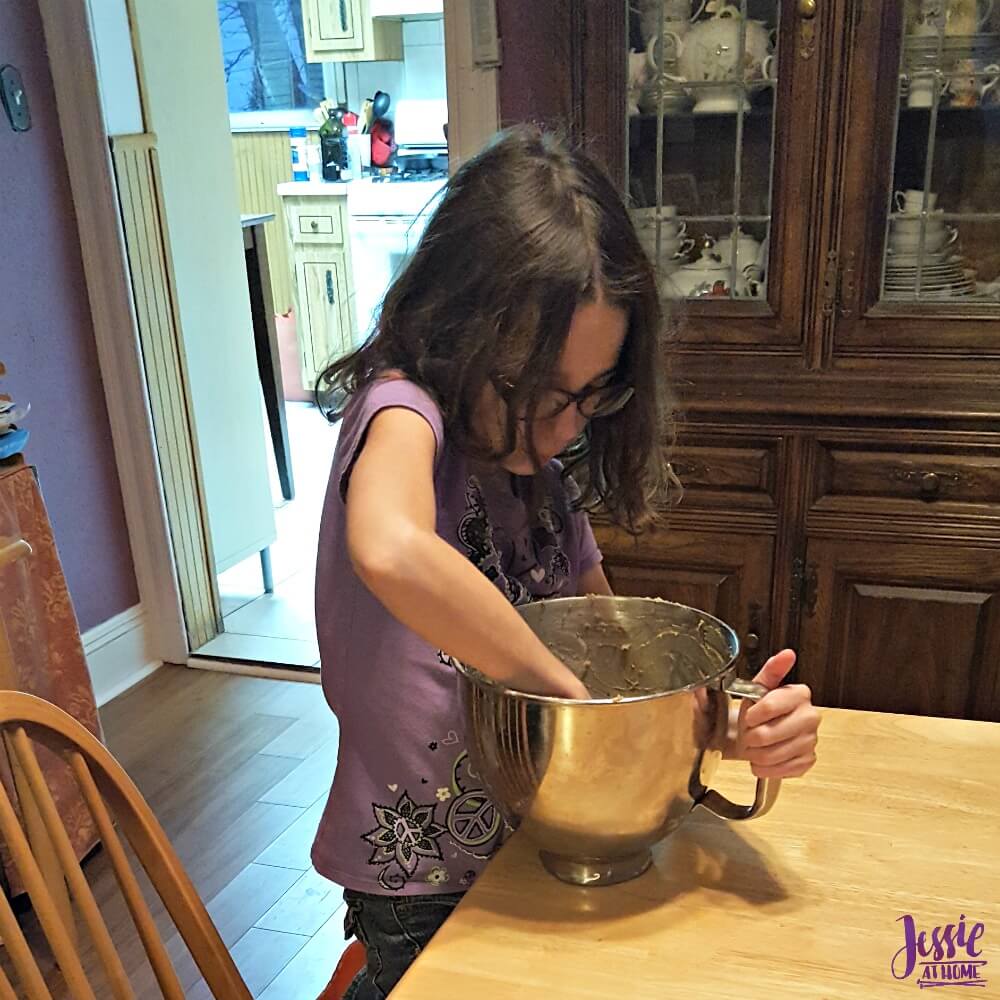 We made cookies the weekend before Christmas. Chocolate chip, chocolate and peanut butter chip, and sugar cookies.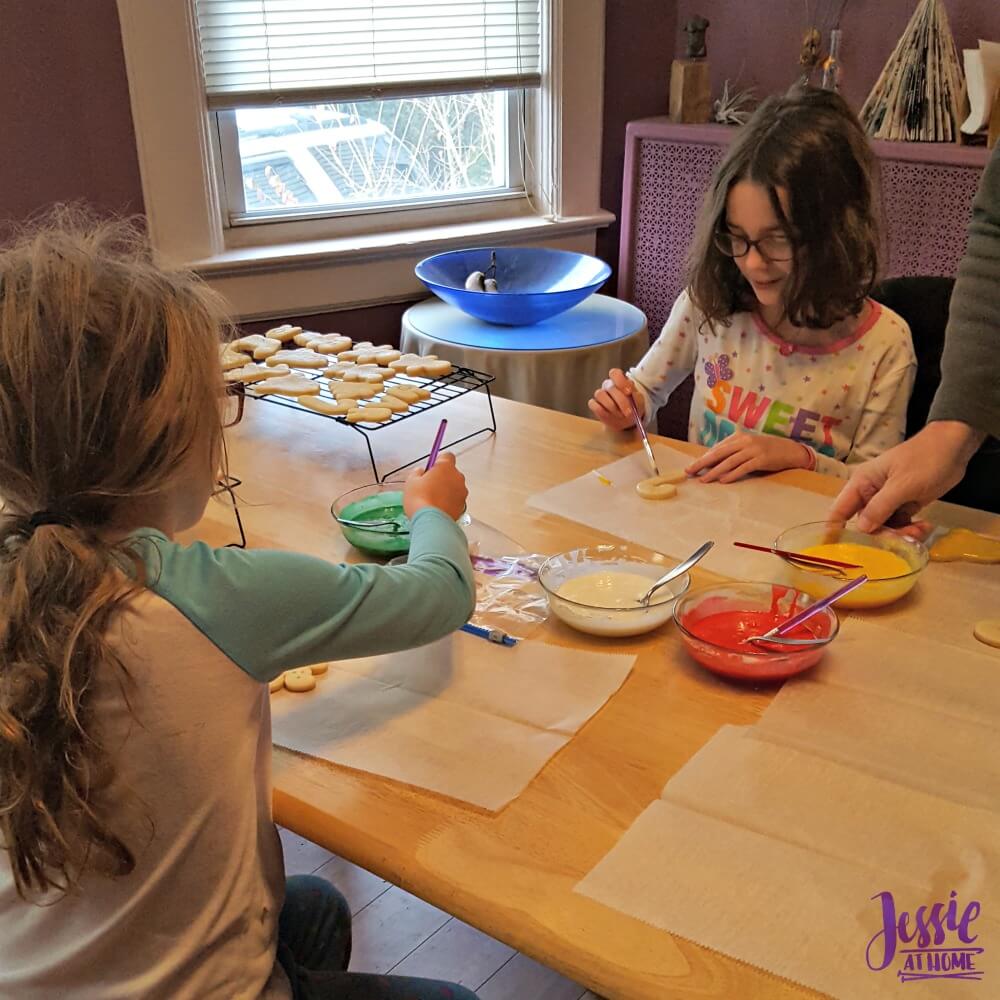 The girls always love decorating the sugar cookies. They brought a tin of cookies to our next door neighbor on Christmas morning. They really love her, she's an awesome lady.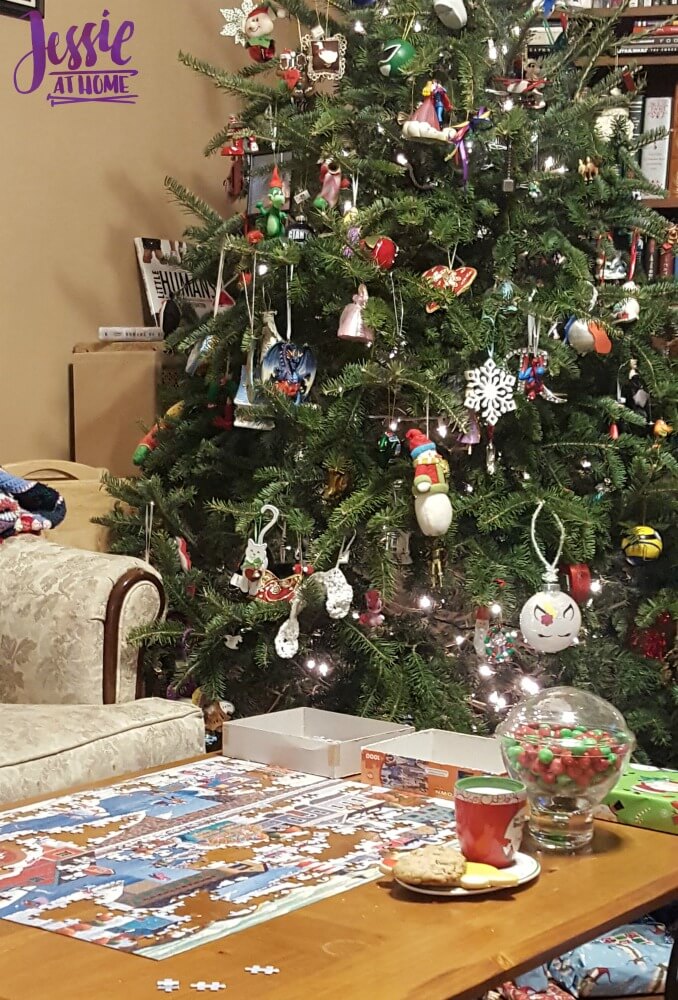 Here's our Christmas Eve. You can see that Vada and I decided a puzzle was in order. We started it the morning of the day before Christmas and finished it Christmas evening. It was fun.
Santa brought Kyla a Princess Diana doll, just what she wanted!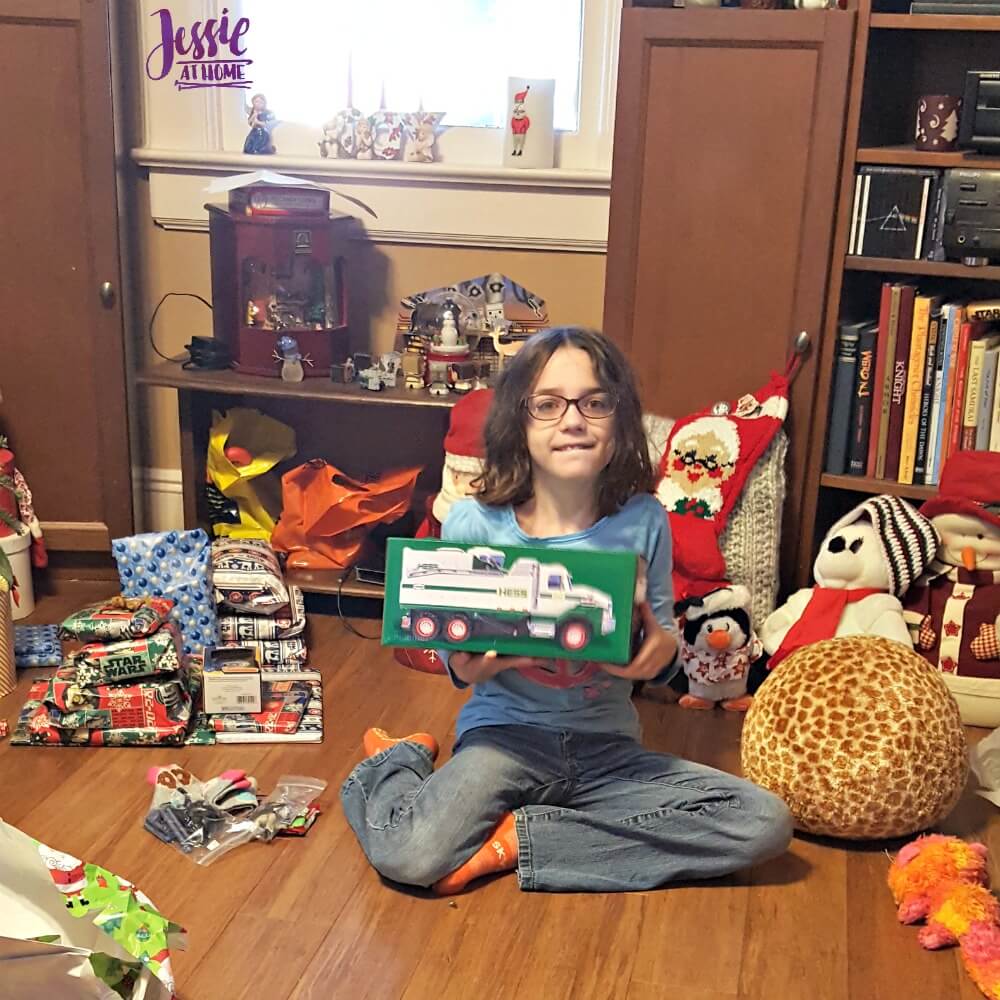 As usual, Santa brought Vada the latest Hess Truck. she loves them.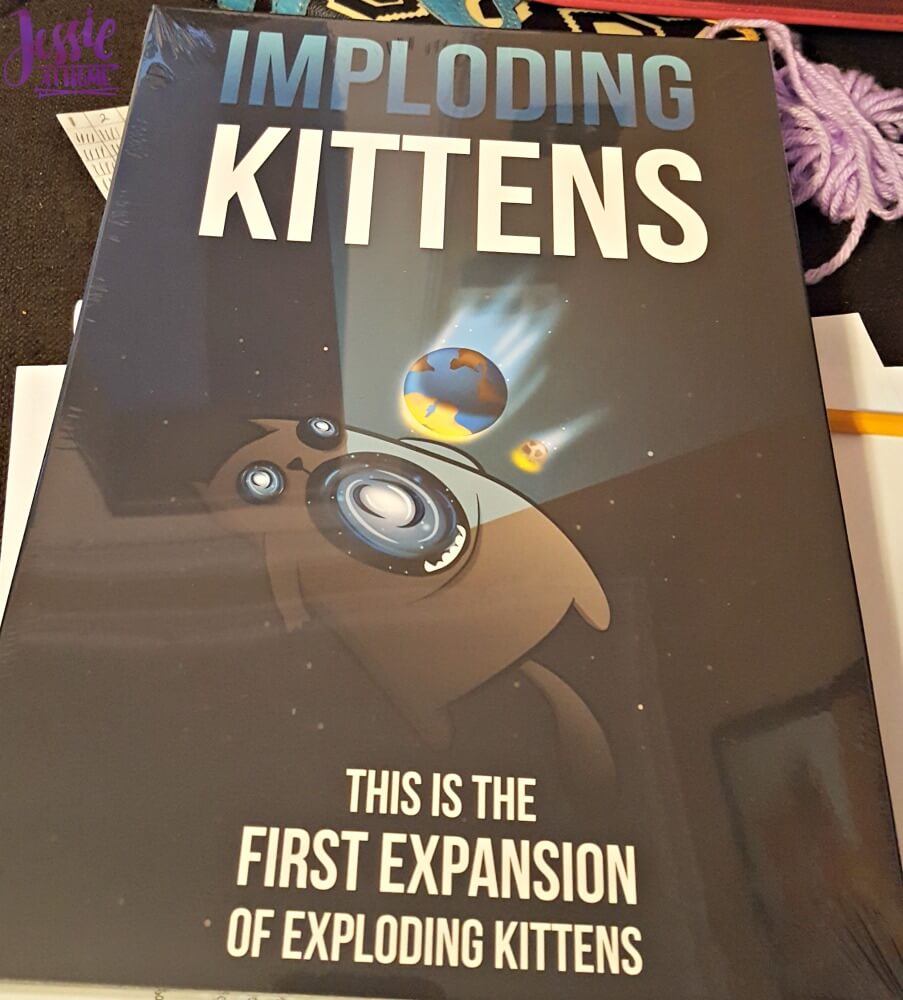 Santa got me the expansion of Exploding Kittens – Imploding Kittens. We have already added it to the deck and played a few hands, it's so much fun!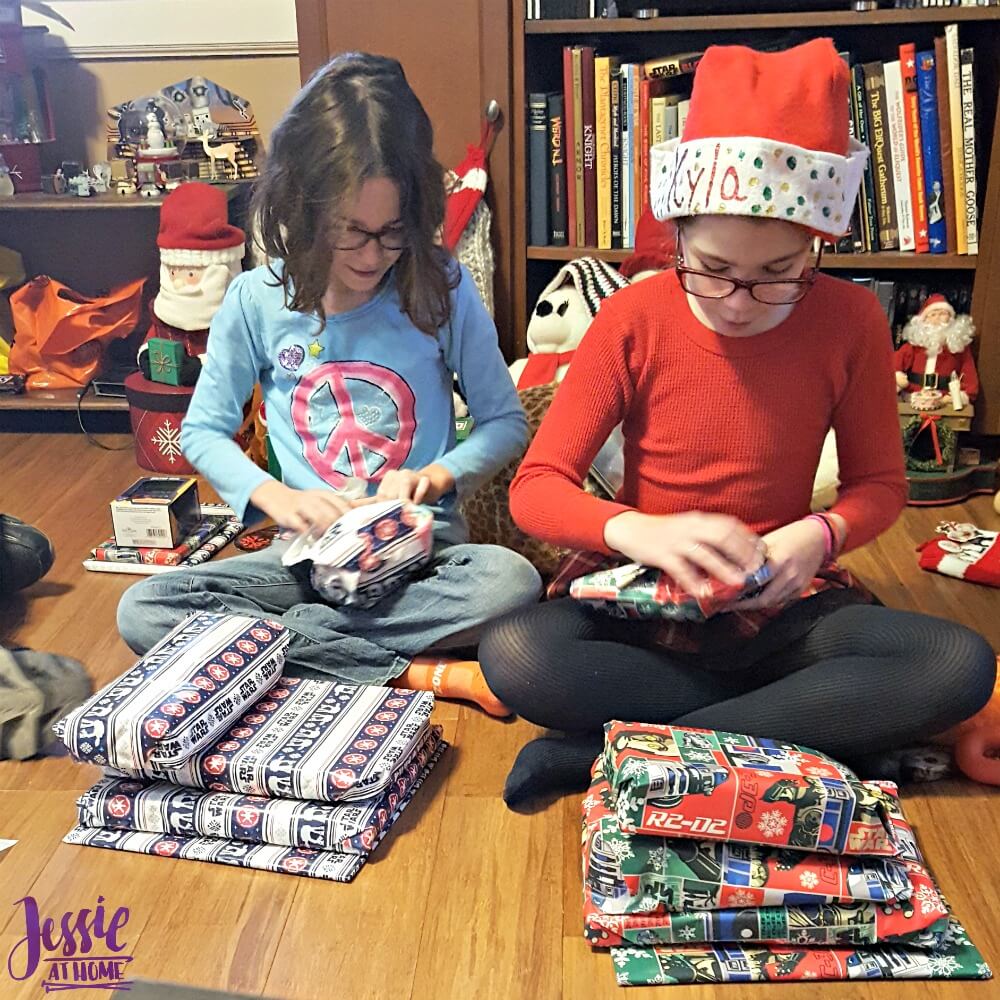 Here are the girls opening more presents.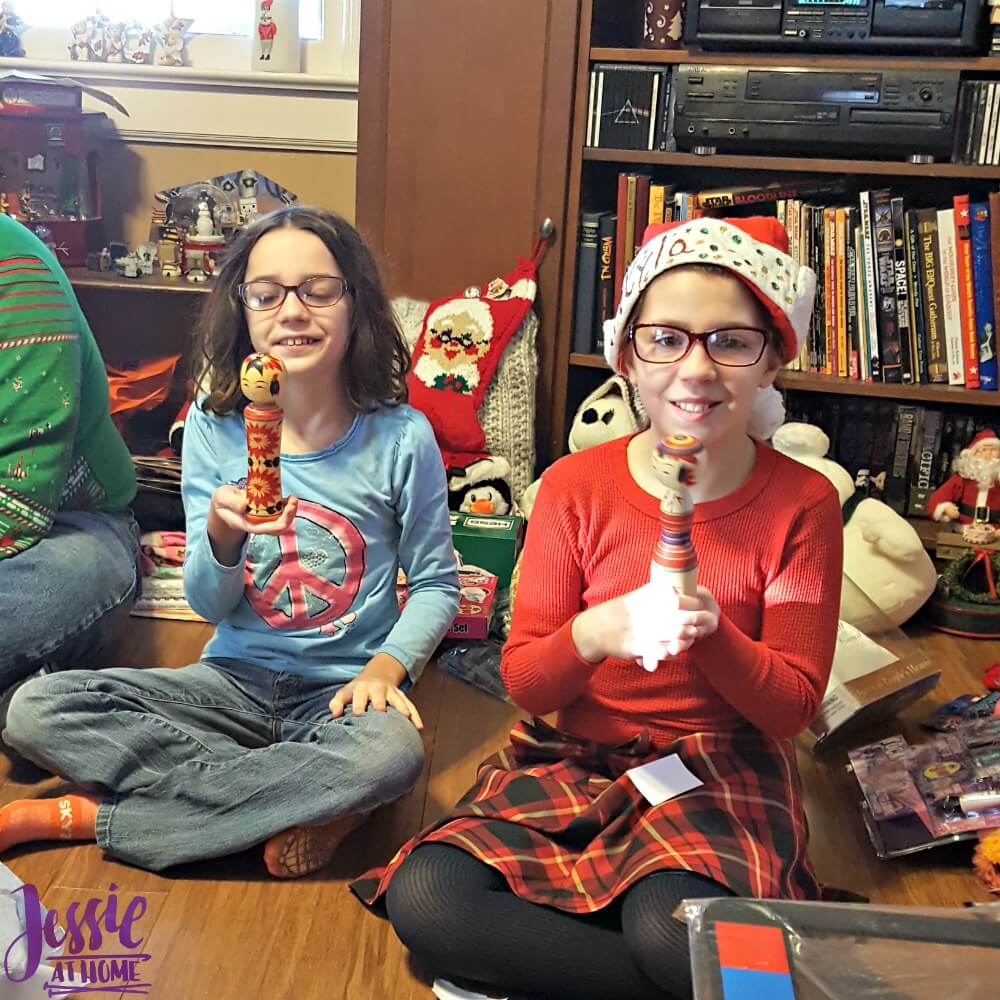 My parents got the girls and me Kokeshi Dolls from Japan. They are really nifty.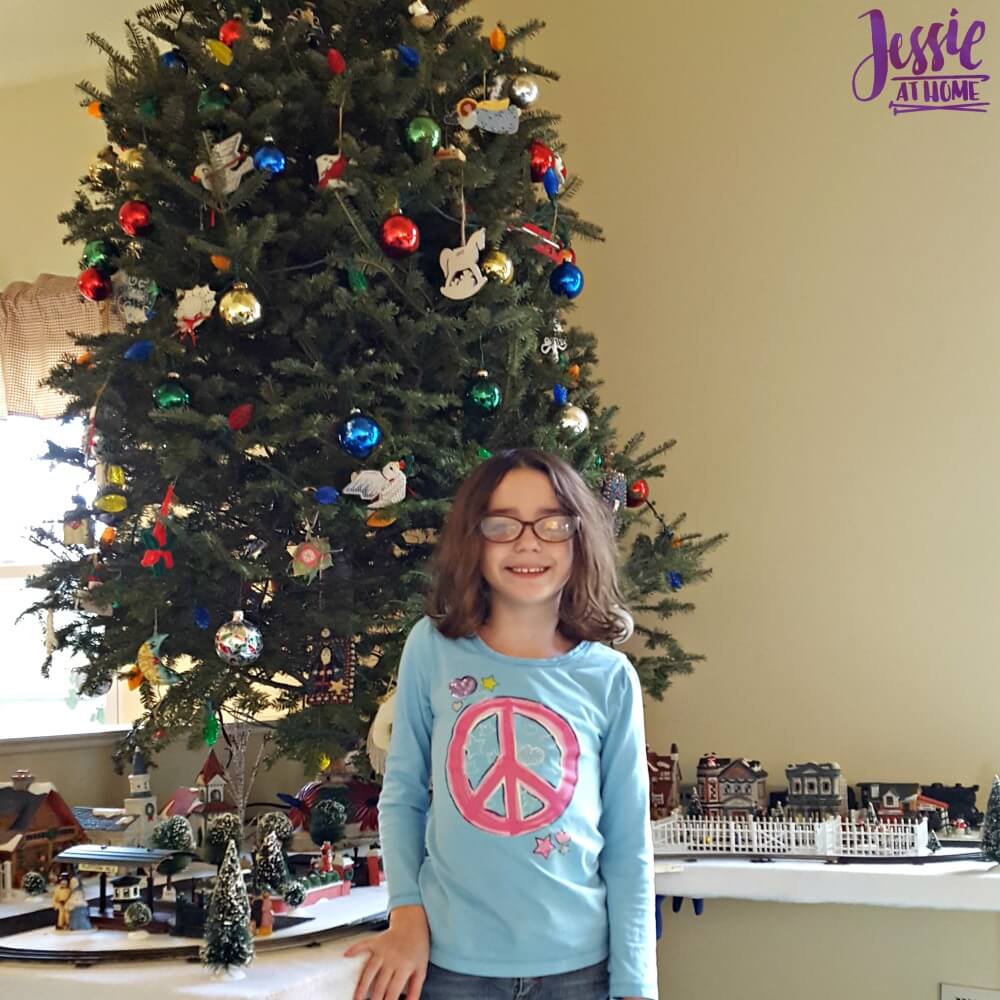 In the afternoon, we went over to Doug's mom and step-dad's house. Vada always loves the train village under the tree.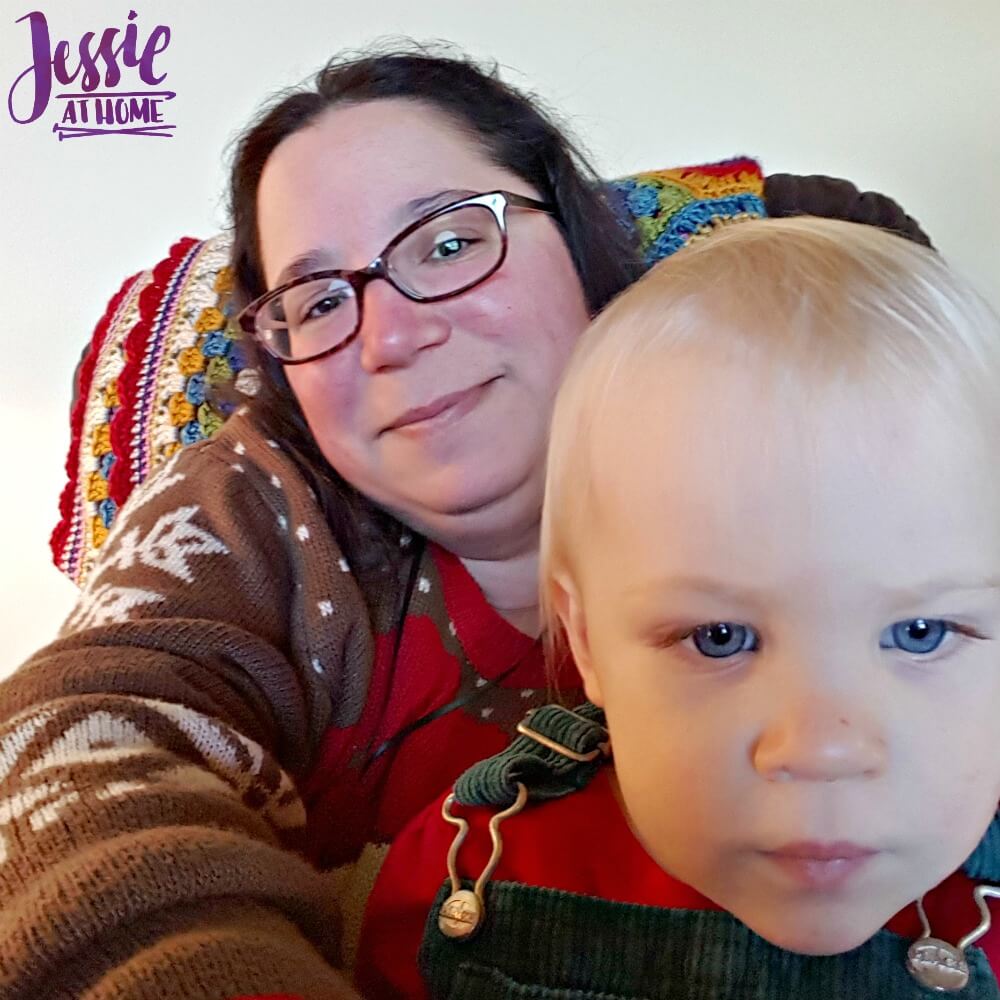 I got to spend some quality time with my niece, Evelyn.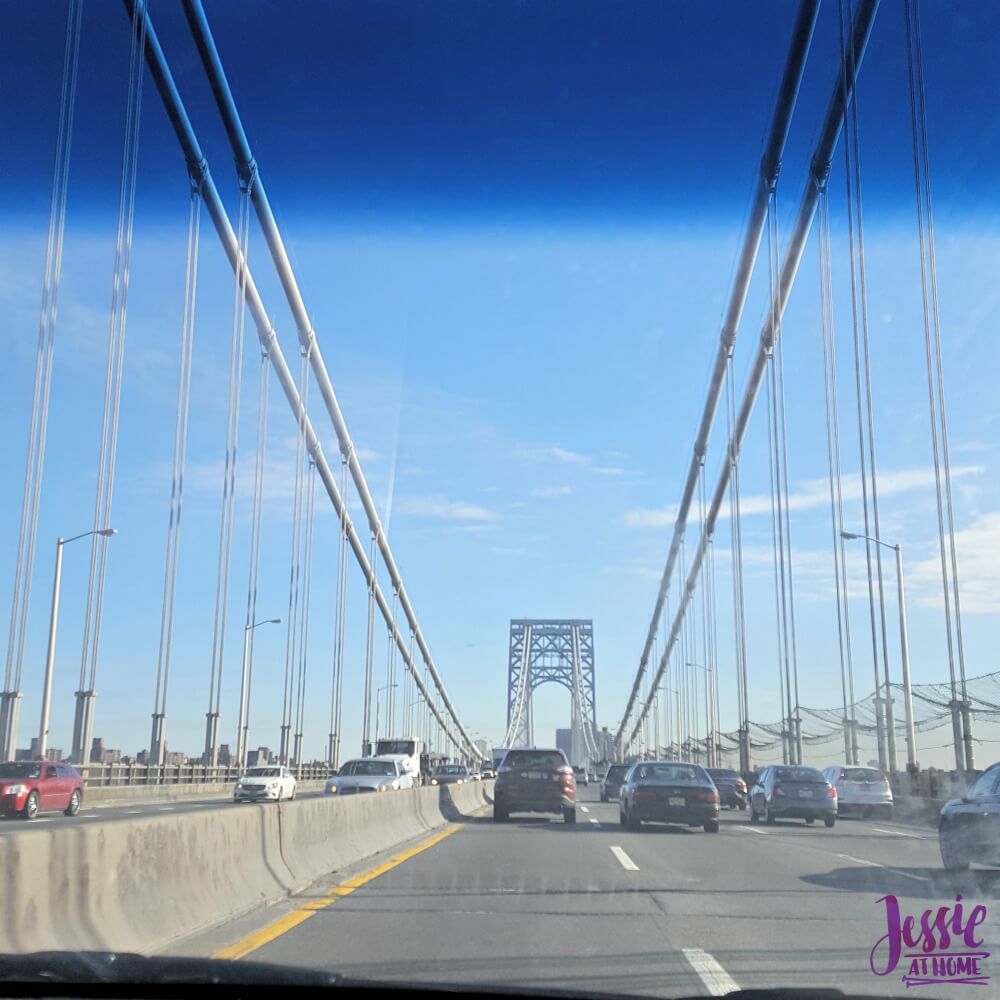 A few days after Christmas we headed into New York to visit our friends Bob and Rose.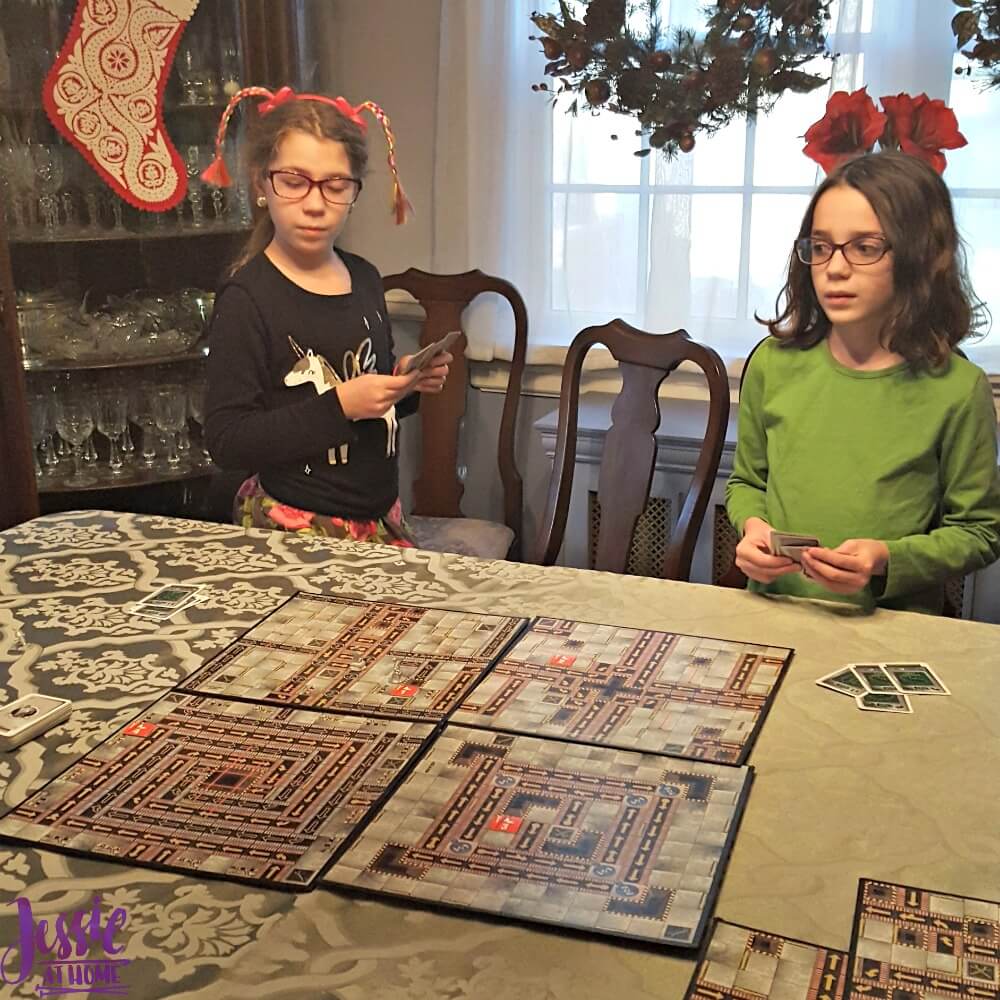 We had a really nice day there, and the girls found a new game to play.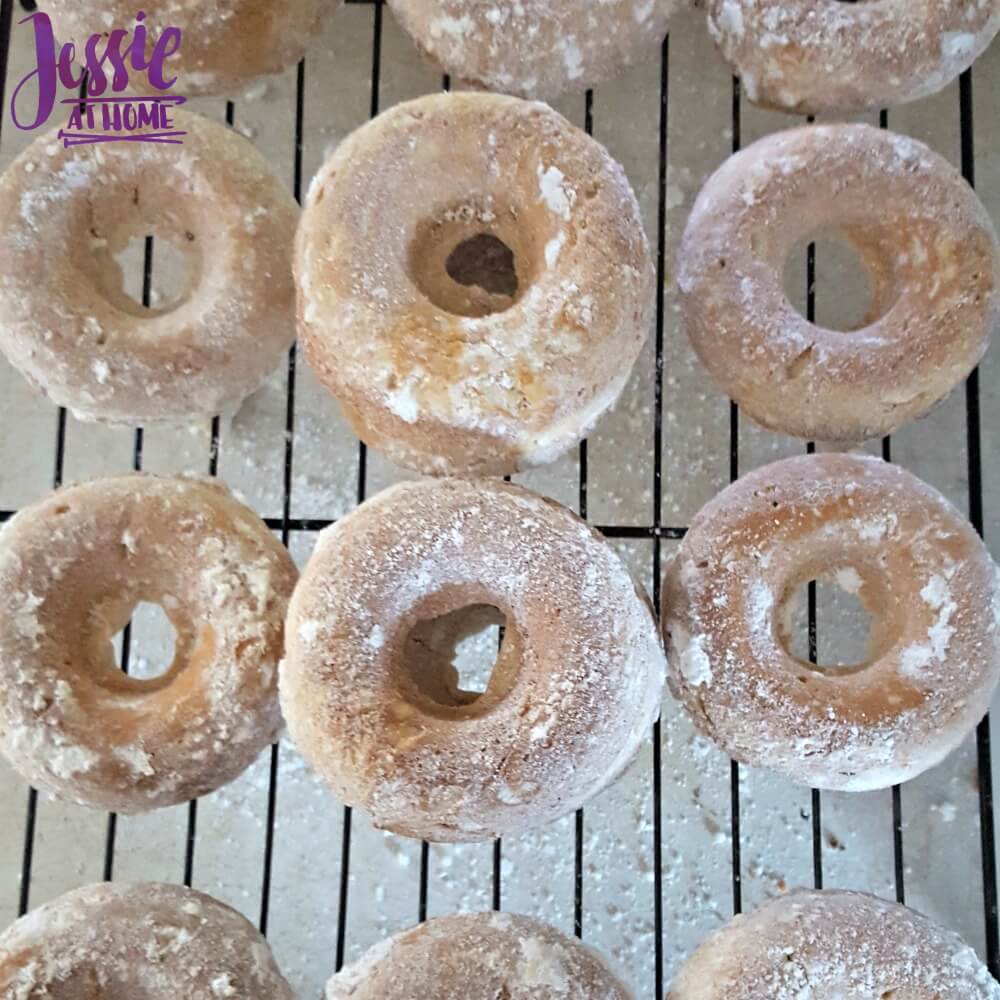 A couple days ago Vada and I broke in her new donut baking trays that she got for Christmas. Our first batch of donuts were yummy.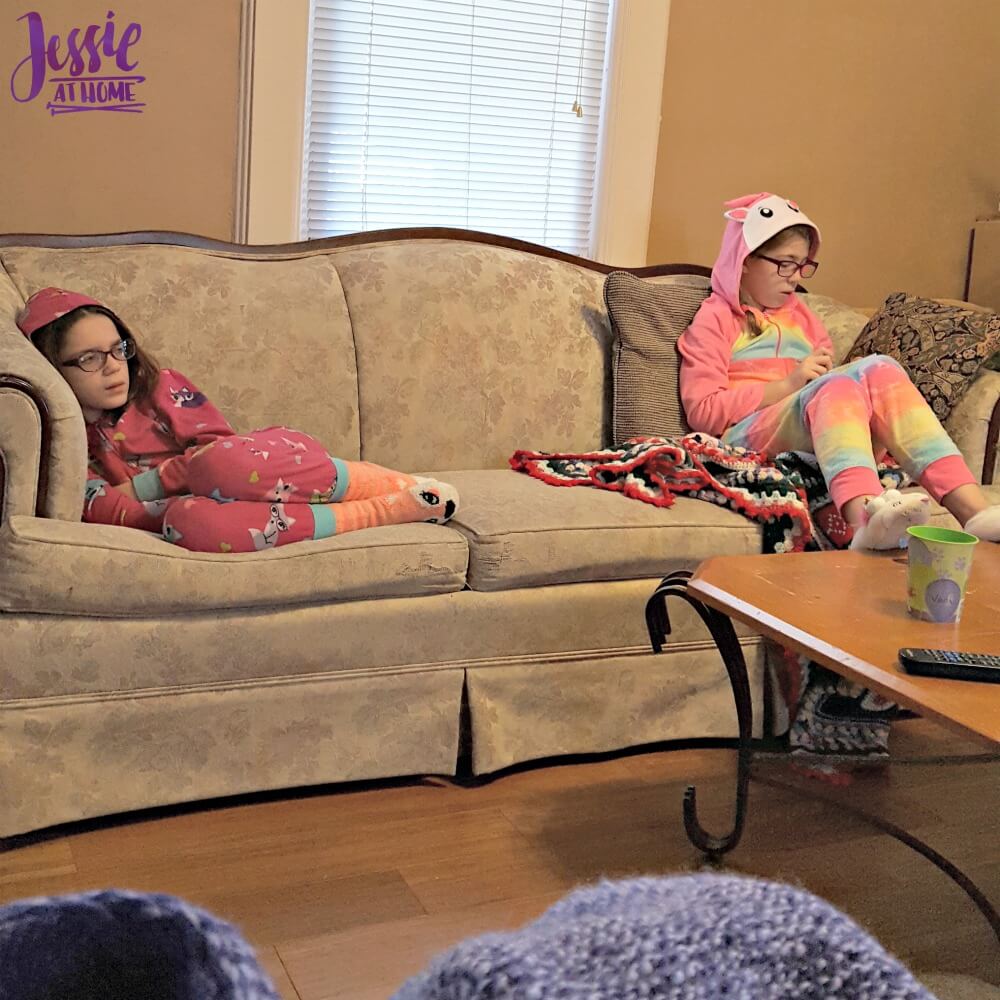 Here we have the girls joining me in a New Year's day filled with Twilight Zone episodes on the Sci-Fy channel.
I hope your holidays were wonderful and you have a lovely New Year.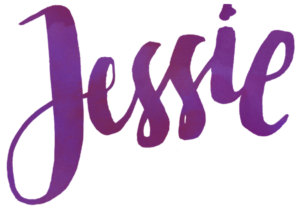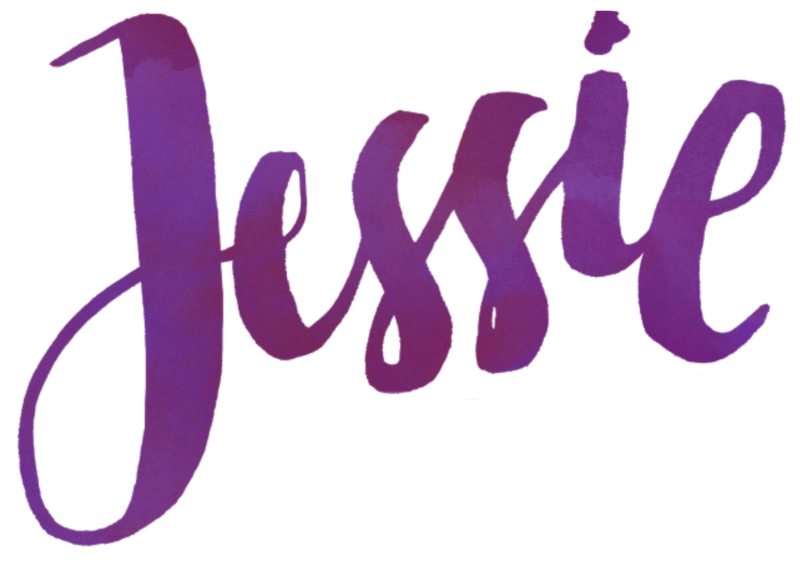 ©Copyright 2018 Jessie Rayot / Jessie At Home All my videos, patterns, charts, photos and posts are my own work. Do not copy them in any way. If you want to share this information with someone, share the link to this post. If you want to share on your own blog / website, then you may use the first photo in this post and link back to this post. You may not give away printed copies of this post. Thank you.