It Girl Crochet is full of my kind of patterns!! Sharon Zientara has compiled a collection of wonderfully unique patterns that are both modern and vintage at the same time. As a designer, there are times that I look at a pattern and think "Man! I wish I came up with that design myself!!" While looking through this book, I found myself thinking that multiple times.
The book is divided into 3 sections: Crochet Nouveau, It's a Mod, Mod World, and A Brave New Boho. Seen on the cover, the Psychedelia Mitts, designed by Brenda K. B. Anderson are part of the It's a Mod, Mod World section. Not only is the look of these mitts unique, but so is the construction. They are worked as a flat oval, which is worked in the round, and then stitched together to become mitts. If you know my designs, you know I love different ways of constructing items, so I am quite taken with this pattern!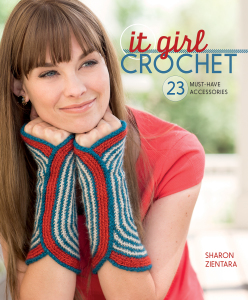 The Crochet Nouveau section is full of patterns inspired by the art nouveau period. There are several capes/wraps/shawls in this section, but my two favorite Crochet Nouveau patterns do not fit in that category.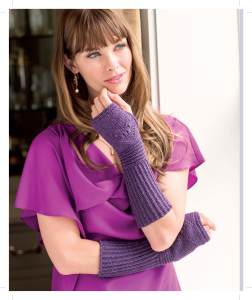 The Mes Petite Mitts combine traditional crochet and Tunisian crochet worked both vertically and horizontally to create lovely texture. I also like that they are nice and long.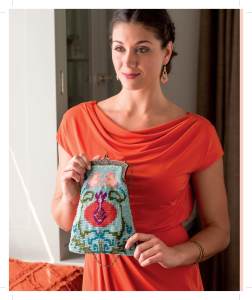 Quite possibly my favorite pattern in this book is the Purse of Prosperity Designed by Sarah Read. The beautiful pomegranate image is worked into the purse using tapestry crochet. Beads are used as the seeds inside the pomegranate. There is a simpler, but still lovely, image on the back of the purse. This purse would certainly be a conversation starter!
In addition the the mitts on the cover of the book, It's a Mod, Mod world contains several other fun patterns inspired by the sixties. This section is full of bold prints and colors.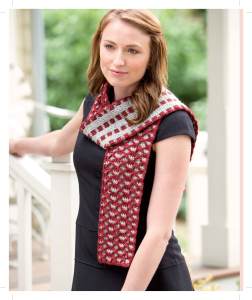 I love the technique used in the Op~Art Reversible Scarf designed by Robyn Chachula. The two sides of this scarf are different from each other, and they are both very attractive. This is a great piece to learn a new technique. The pattern repeat is just 3 rows, so by the time you have finished the scarf, you will be an expert with the stitch pattern!
A Brave New BOHO is full of playful patterns in the Bohemian style. You will find plenty of chunky yarn and solid colors.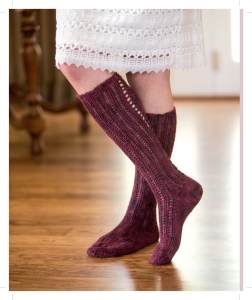 You will also find a pattern sure to grace my hook in the near future: the Bon Vivant Stockings designed by Brenda K. B. Anderson. Though you can not see it too well in this picture, there is a lovely pineapple motif on the top back of these stockings. Slip stitch crochet is used in this pattern to create elasticity, making the fit just right for socks!
If you are looking for some lovely accessories that are sure to impress, this is the book for you. Now I just wish there were more hours in the day so I could make them all!!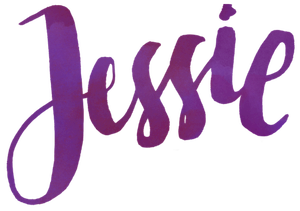 ©Copyright 2014 Jessie Rayot / Jessie At Home All my videos, patterns and posts are my own work. Do not copy them in any way. If you want to share this information with someone, share the link to this post. If you want to share on your own blog / website, then you may use the first photo in this post and link back to this post. You may not give away printed copies of this post. Thank you.
This post may contain affiliate links/ads. If you purchase something from a link in this post, I may be compensated.