Just a quick post for you before I turn in for the night. Last week when my friend was over here (when I hurt my ankle,) she saw my stack o' hats for my Max hat pattern, and asked if I could make her and her daughter a matching set.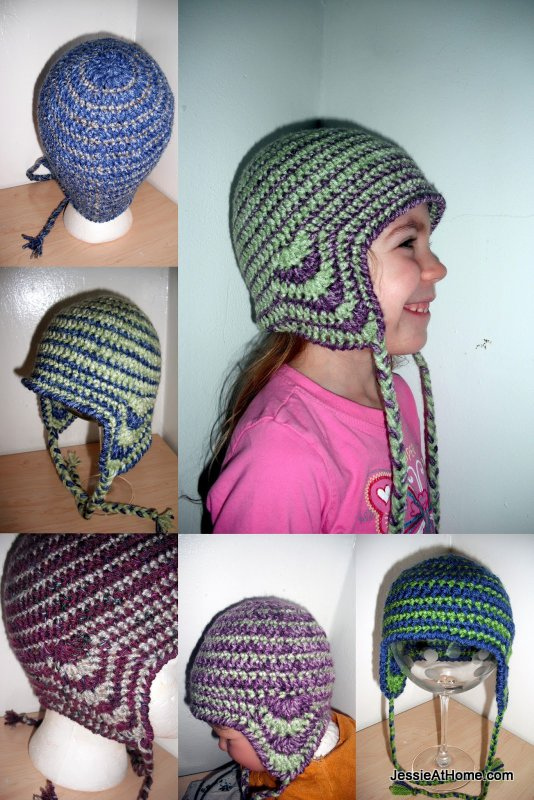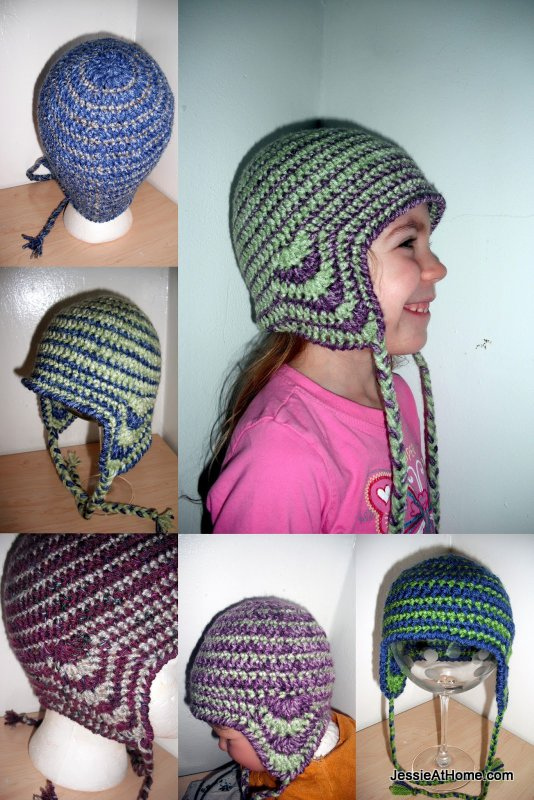 So I picked up some sparklie pink and black yarn when I was finally able to go to the yarn store.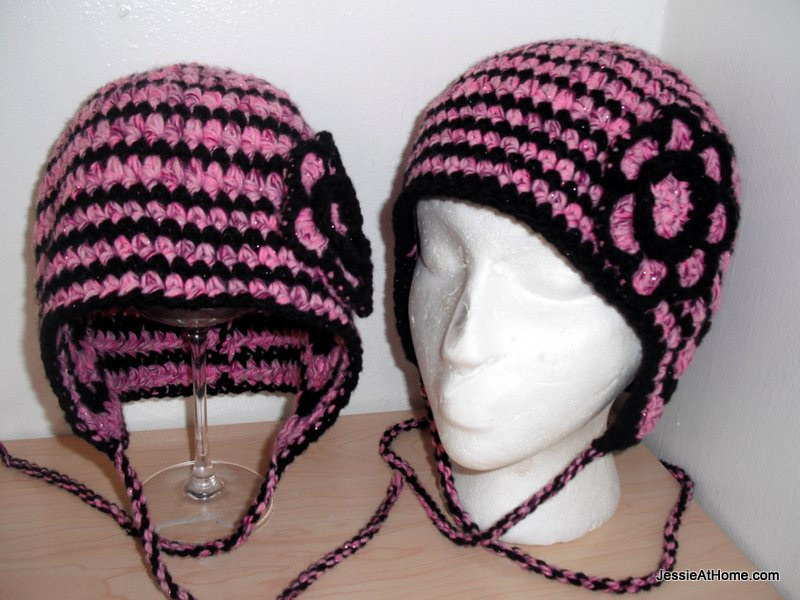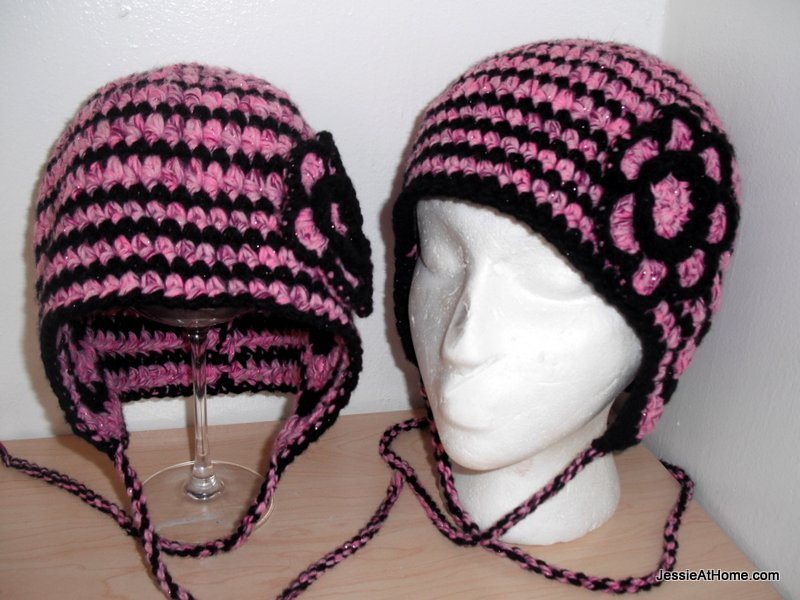 I think they turned out awesome!! The flower was made loosely from this pattern by Lucy.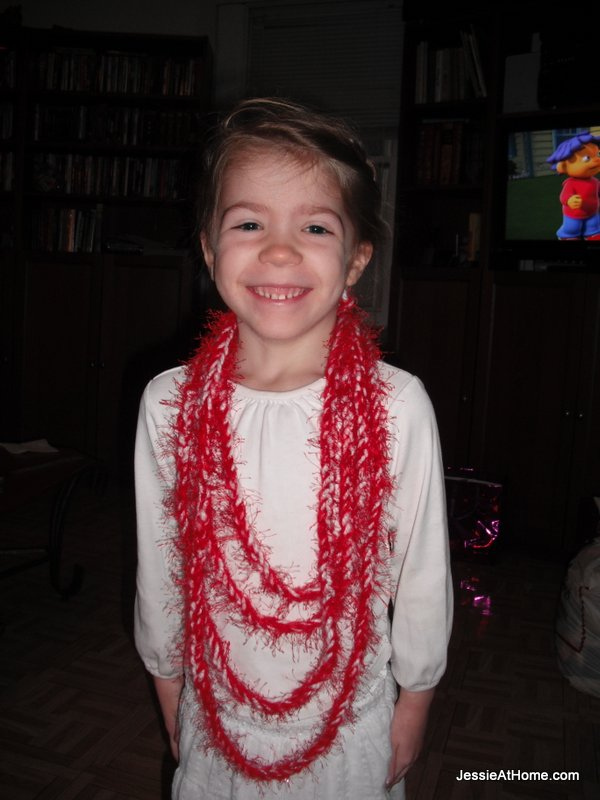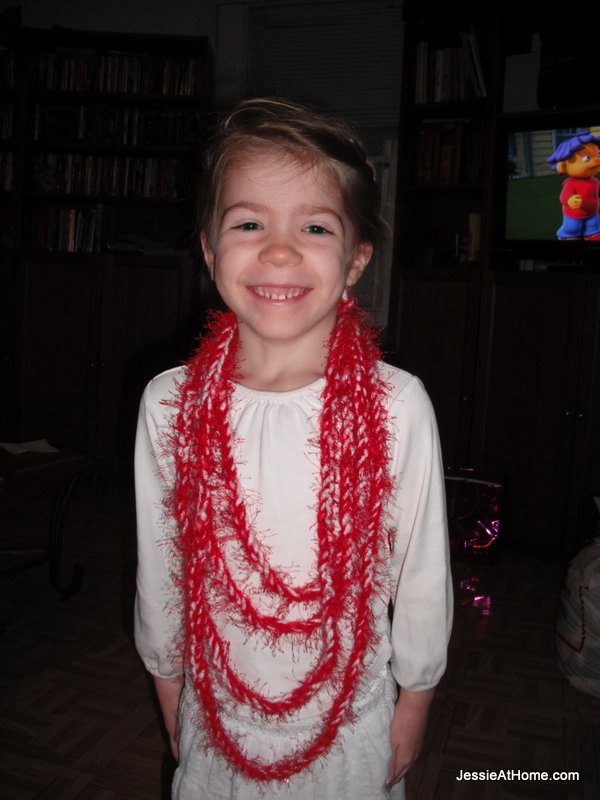 This morning Kyla was wearing all white. She wanted a red necklace. So I grabbed some chunky chain I had laying about, left over from my chain infinity scarves, and tied this together for her. She was quite the happy little one.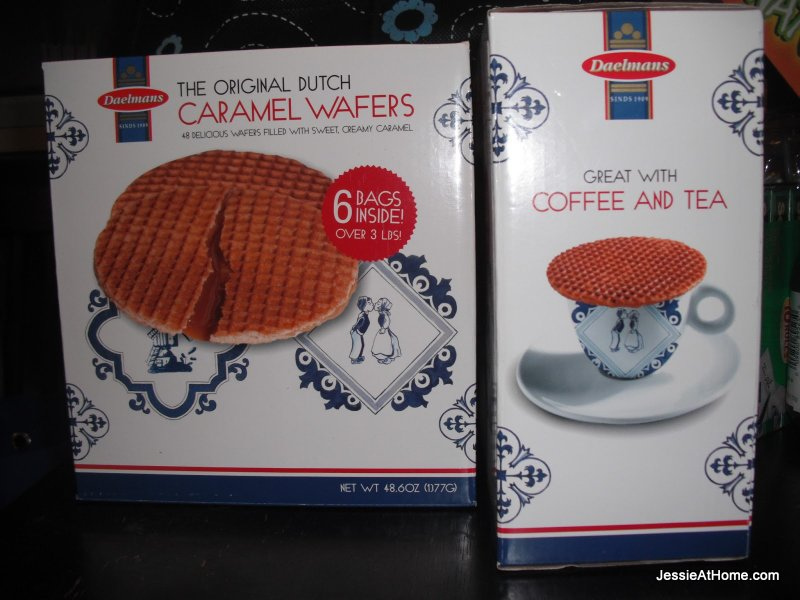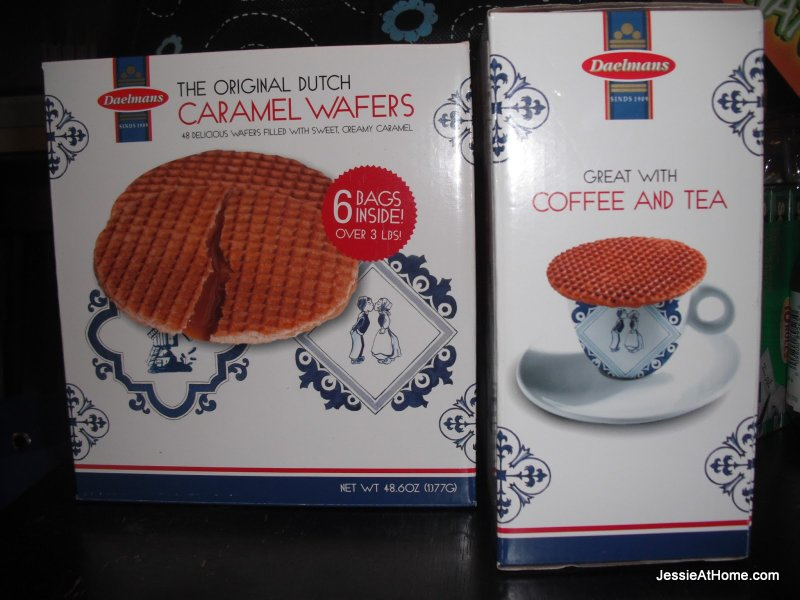 Then off to the store I ran. Look what I found for 99 cents. I bought 3 boxes. Anyone want to come over for tea and caramel wafers?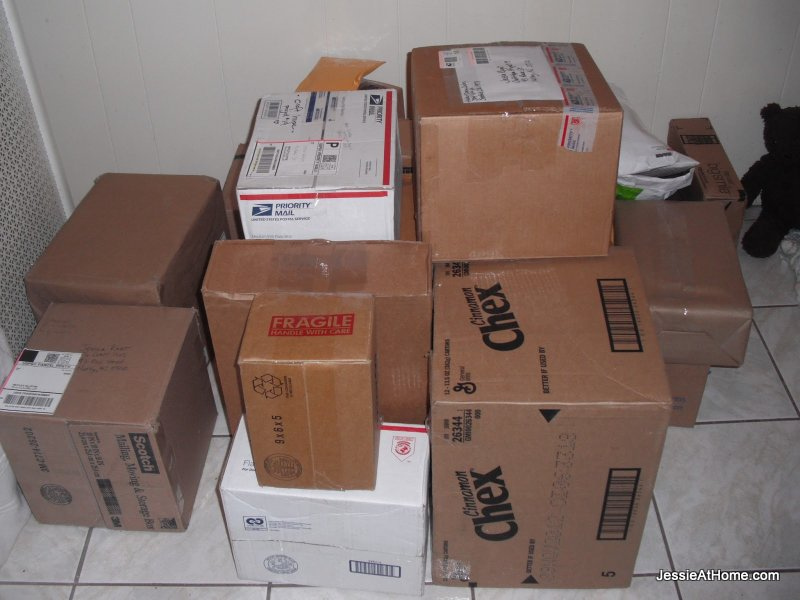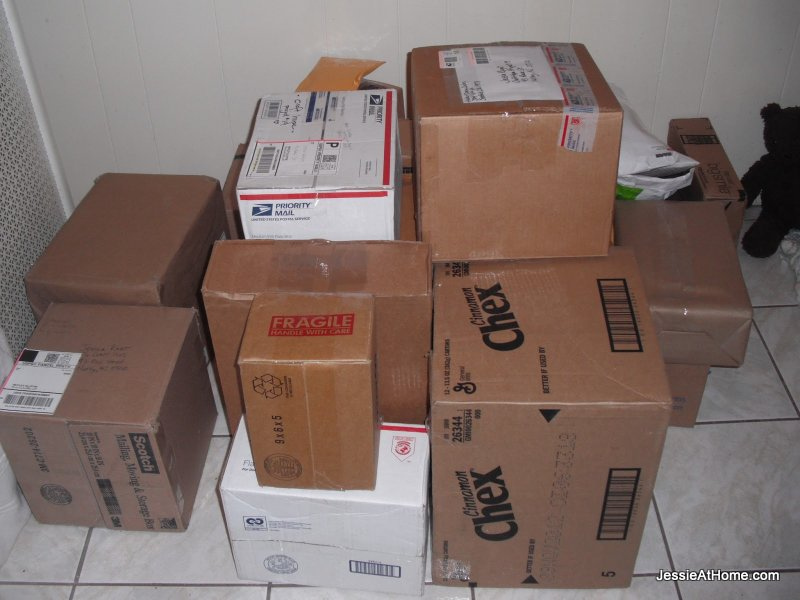 This weekend I would love to finish unpacking this pile. It is in one corner of the "spare" room ~ one day to be Kyla's room ~ and is the last of the girls stuff. Mostly off season clothes and books. I think. I have a feeling the Goodwill pile will be large.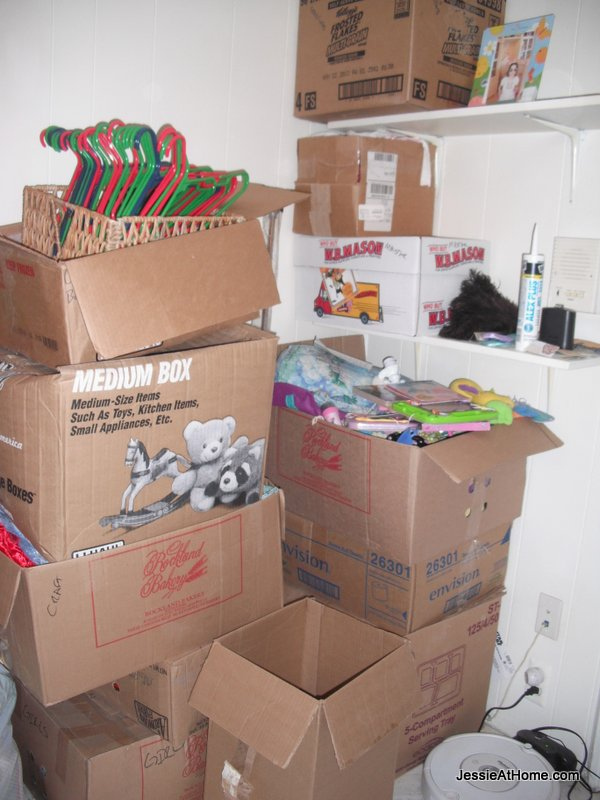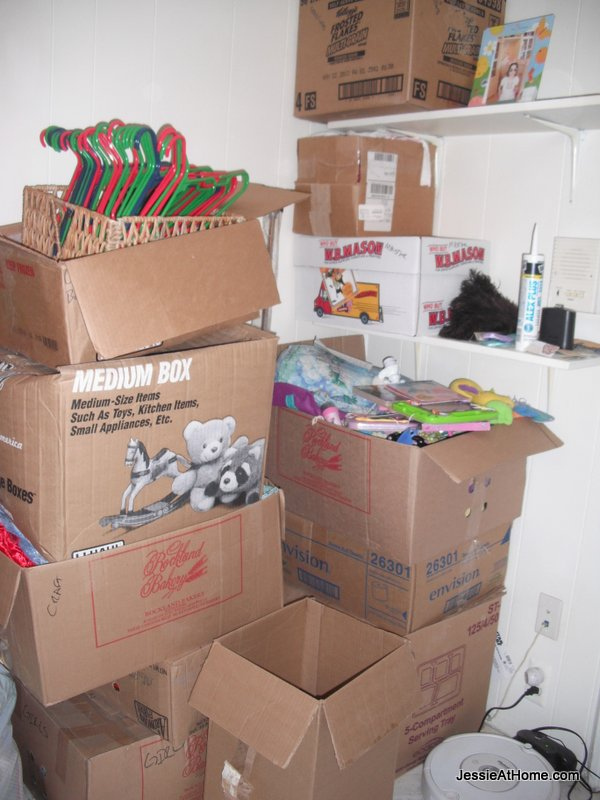 The girls brought the large pile of boxes upstairs to stack in another corner of the room. We will have to have another Craft Hope box opening party tomorrow. I really hope to make some deliveries next week.
There are quite a few things I would like to get done this weekend, but we will have to see how my ankle is doing. It is much better, but if I use it too much, I have to stop for a while. That's fine, I have more knit and crochet to do then I would like to admit.
Well, past my bedtime. We'll chat again in a day or two. Nighty~night.
[signature]