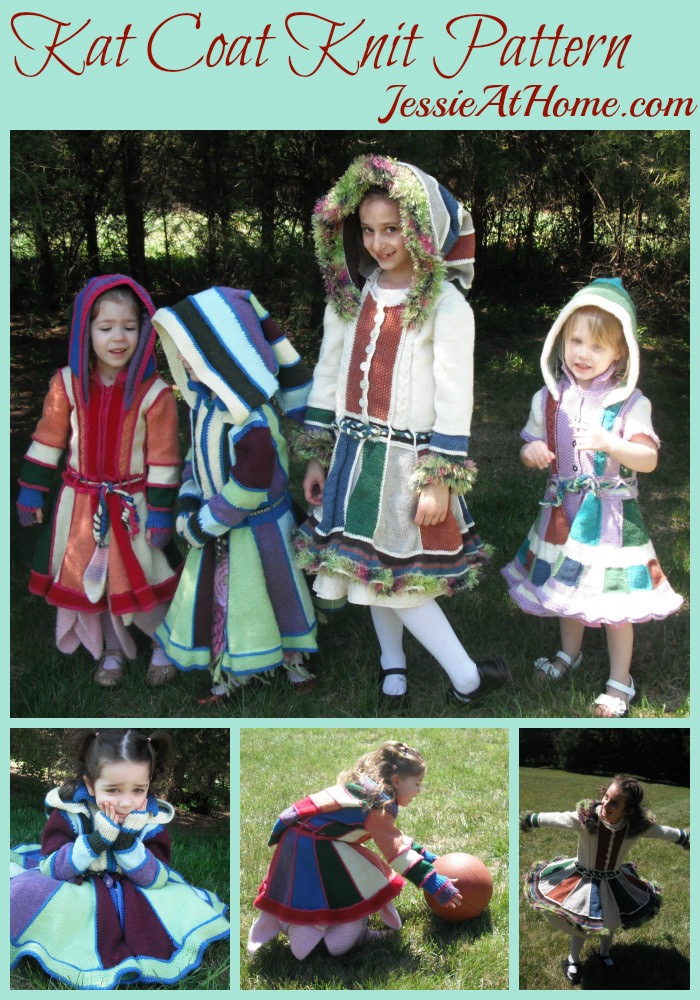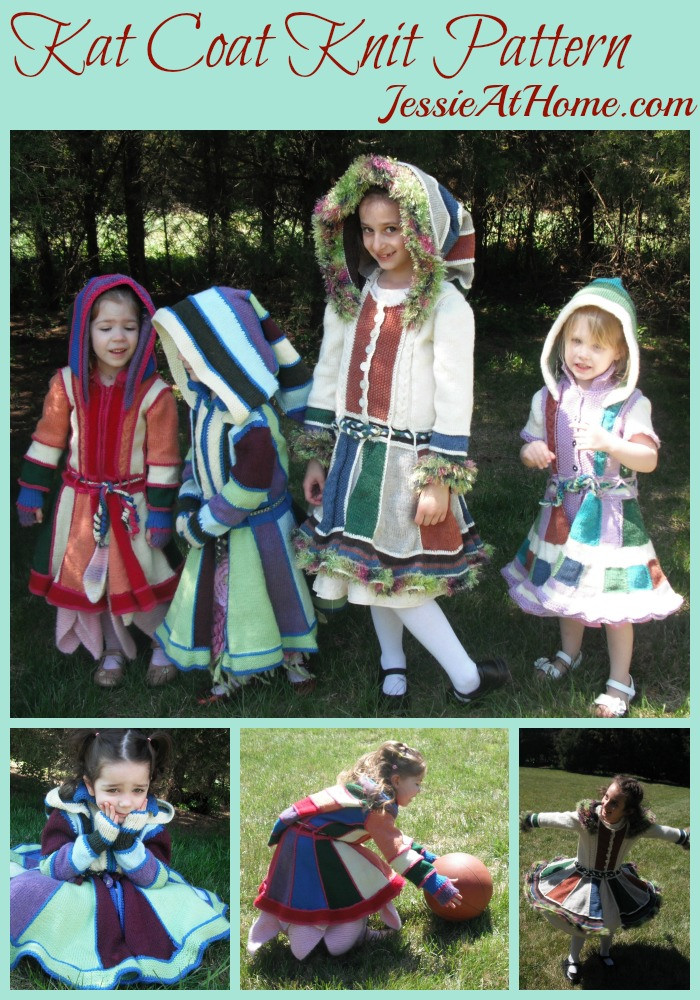 Pin
Kat
a lovely faerie frock with many variations
Knit and Crochet Pattern
Intermediate Skill Level
Designed by Jessie Rayot
Kat is a fun, fanciful, Faerie Frock is perfect for the little girl in your life. Kat features vertical stripes of knit panels, connected with crochet. The frock can be made with or without a skirt, hood and sleeves. The sleeve can be of varying lengths, and can even end with mitts with thumb holes. You can close your frock with a separating zipper, snaps or buttons. A photo tutorial on shortening separating zippers is included. Several line drawings are included on the last page so you can plan out your colors. The pattern suggests one color for the outline and six colors for the panels; however, you can do what makes you happy; use just two or three colors for the panels, or even just stash~bust and wing it!
Price: $12.50
If Ravelry is not for you, then you can
also find this pattern on
Etsy.