Knitter's Pride has a wide selection of knitting needles and crochet hooks of all styles and sizes. If you need it, they have it, and they most likely have several options for it! Knitter's Pride is one of our generous sponsors for Yarn and Wine 2016. One of their contributions is 30 sets of various knitting needles to use at the tasting tables. This means over the last few months I've been able to try out even more of their needles then I had in the past.
The very first Knitter's Pride needles I tried were the DREAMZ interchangeables, which were the first set of interchangeable needles I bought, about 4 years ago. I have LOVED those needles from the first day I owned them. They are very smooth, and the points are, well, pointy. I know, that seems like a silly thing to say, but some wooden needles have rather dull points which makes tighter stitches like cables hard to work.
When I received the needles for the yarn tasting, I tried a few more of them as well. I found that all of them had the same nice points, and I'll tell you a little more about the types I've tried out so far. It looks like you can get each type of needles in pretty much all the styles – straights, circulars, interchangeables, and double point.
I found Knitter's Pride Marblz to be one of my new favorite needles. I love the way they feel in my hands. They are incredibly smooth like metal needles, but not so cold, which is nice during a NJ winter. They have just the slightest give to them, making them very easy on the hands if you tend to hold your needles tight. Plus, they are super pretty!!
Knitter's Pride Cubics come in wood and metal. When I first heard of square needles I thought someone had gone round the bend! Then I kept hearing about how great they are. So, I gave them a try with some sport weight yarn, and realized people were right; they are pretty great. I found they really grip the yarn and yet are still smooth. They also helped my tension to be more even. I'm seriously thinking about buying a set of the interchangables!
Knitter's Pride also makes crochet hooks! They carry a beautiful wooden set of Symfonie Rose Crochet Hooks that I am dying to get my hands on! They also produce several sets of ergonomic crochet hooks. I have a set I purchased about a year ago that I enjoy. They are very light, have a good size head before the padding, and are soft in my hand! Also on my list of new toys I want, are the interchangeable Tunisian crochet hooks!
Now that you've heard about some of the Knitter's Pride options, grab some of your own!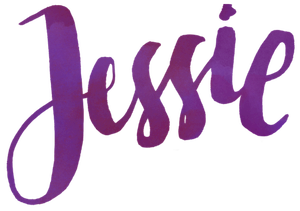 ©Copyright 2016 Jessie Rayot / Jessie At Home All my videos, patterns and posts are my own work. Do not copy them in any way. If you want to share this information with someone, share the link to this post. If you want to share on your own blog / website, then you may use the first photo in this post and link back to this post. You may not give away printed copies of this post. Thank you.
This post may contain affiliate links/ads. If you purchase something from a link in this post, I may be compensated.