Let's Paint Live with Plaid is wonderful for painters of nearly all levels. From someone who wants to learn, to a seasoned painter, Let's Paint Live is fun for all. In addition to that, it's doable for all! You can follow along exactly, or even change things up to make your painting unique.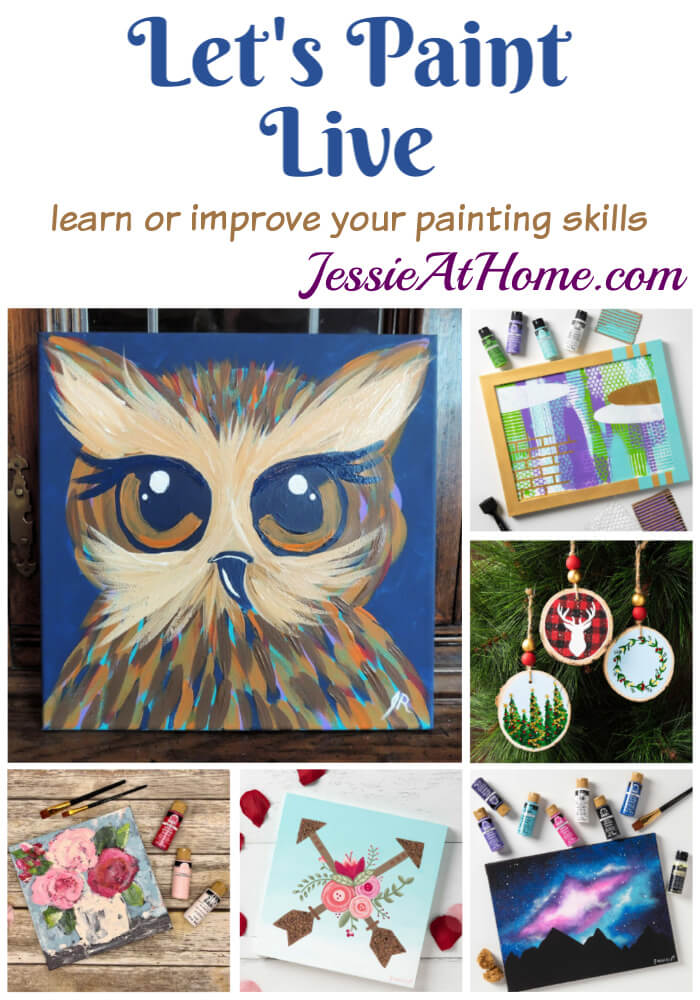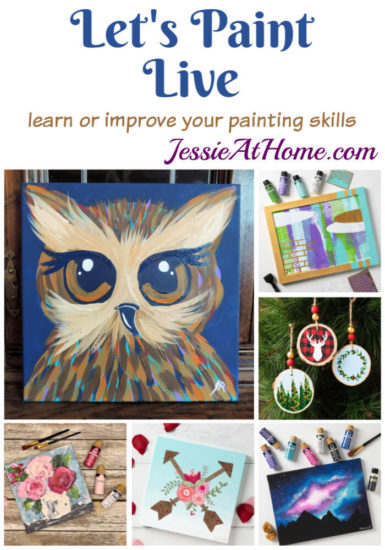 Some products used in this post were provided by Plaid Crafts. All opinions are my own.
Let's Paint Live happens on the first Thursday evening each month. For about one hour there is a Facebook Live on the Plaid Facebook page that teaches you how to paint that month's creation. The painting and supply list for the next month is released at the end of the video.
Let's Paint Live is the ultimate night-in with friends or family, or it's a chance to nourish your soul with a creative escape.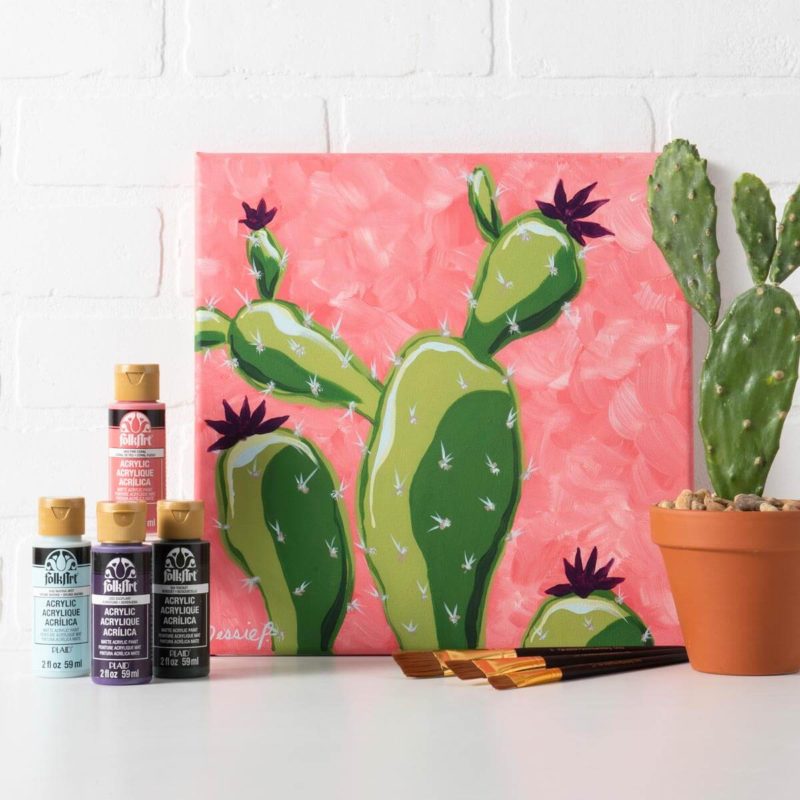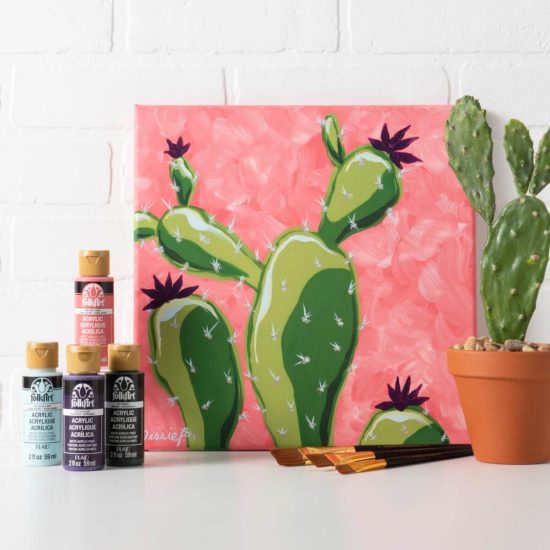 You can find more info on the Let's Paint Live page on Plaid's Site HERE. You can find Folk Art Paint Sets on Amazon HERE.
I participated in the January Let's Paint Live painting of the Midnight Owl.
The paintings are taught similarly to a "paint and sip" evening. The class walks you through making the painting step-by-step. Jessie from Plaid (I love her name!) is an amazing teacher. She breaks everything down in a very friendly and doable way, and encourage you to make changes if you want.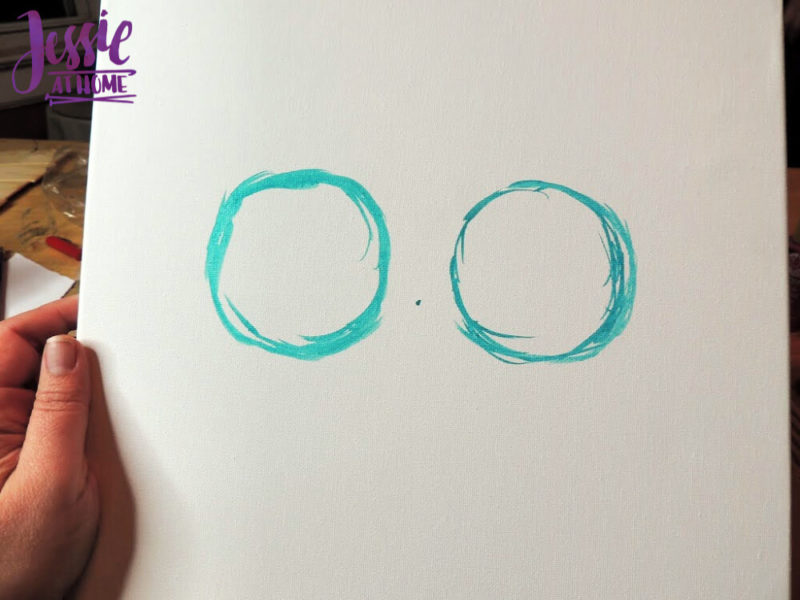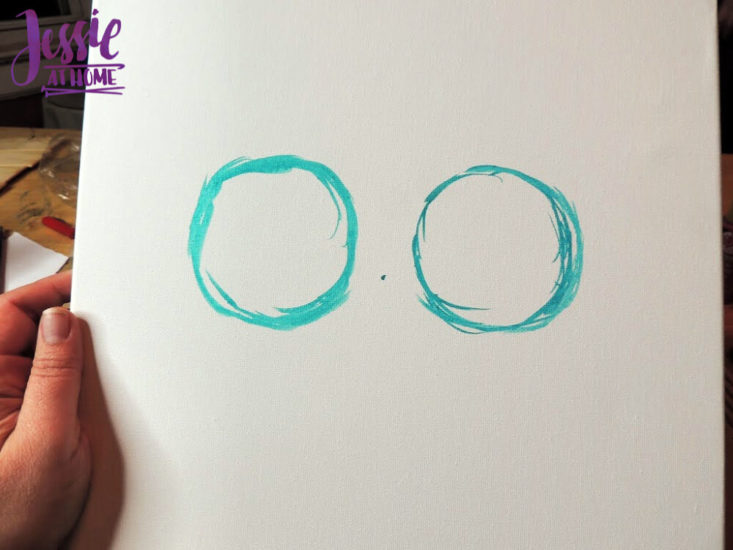 Now, I have an MA in painting and sculpture, so I wasn't thinking I'd learn much. I was just looking forward to some relaxing time with paints and brushes. While I did have a relaxing time, I also ended up trying a technique I'd never done before. I can see myself painting along to many more of these, and maybe even having my own little home-painting party using the playback of them.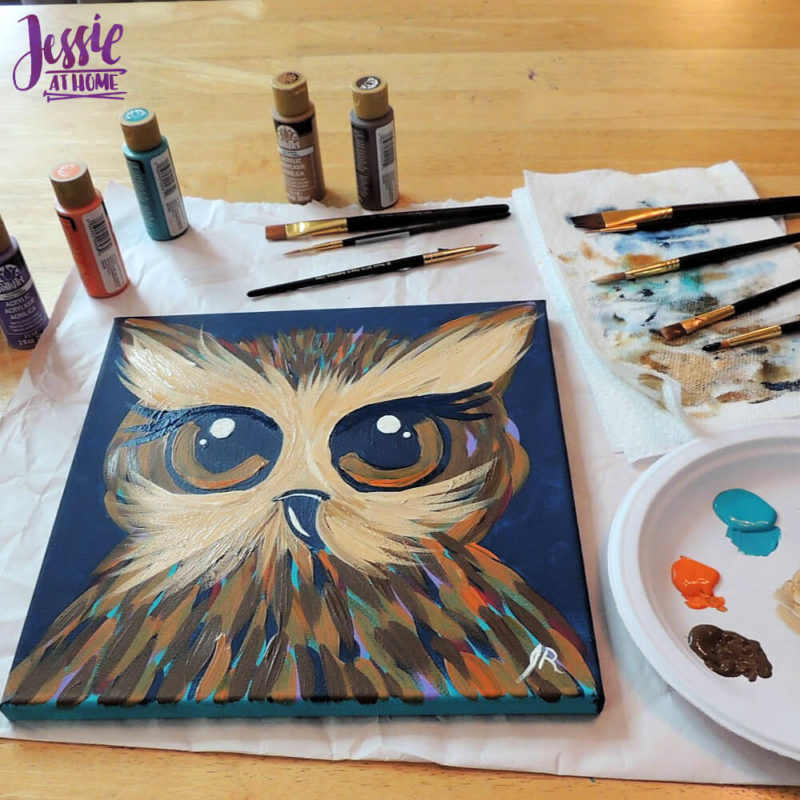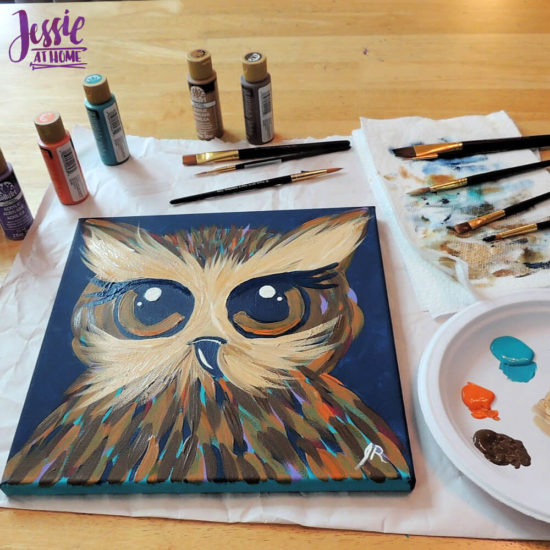 The videos are live on Facebook, and then they are still there for playback. Plus you can also go the Let's Paint Live page on Plaid's Site HERE to see the past projects and get the playbacks. So you can make this fit your scheduale!
My painting has a bit of "skipping" in the top layers of the paint because I actually started it live, and finished it days later. This meant that the first part was totally dry when I finished it. It would have worked better without the break in the middle.
So, if you aren't sure you'll be able to do the painting live (like maybe a child will NEED you for something half way through), you can always watch the live and chat and ask questions as it goes, then watch the playback and paint at a better-for-you time. I do love that you can chat and ask questions as the live video is happening. I felt like I was really a part of the class!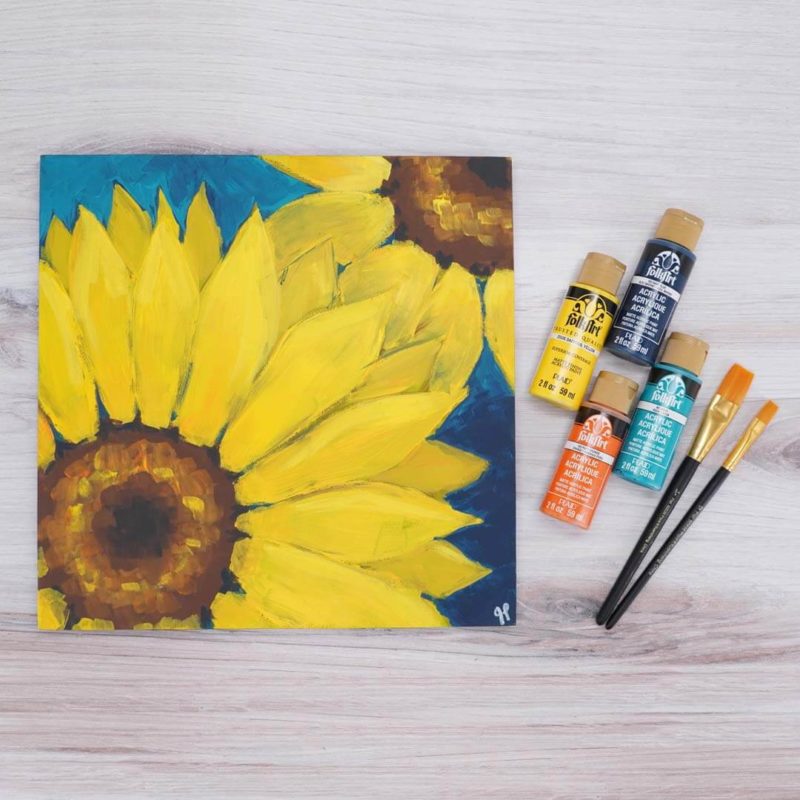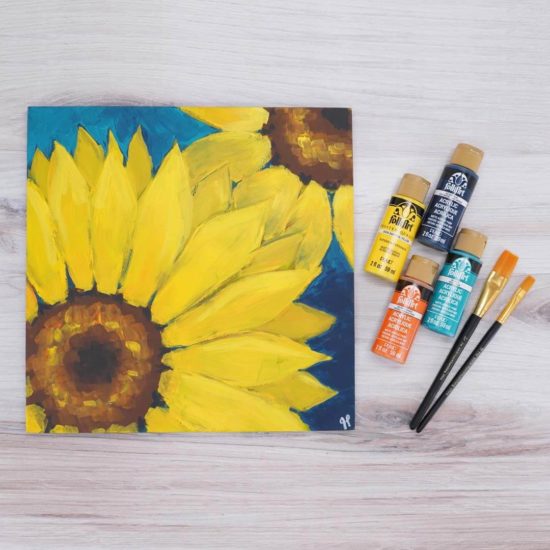 As someone who has used MANY paints and brushes, I am extremely fond of the Folk Art paints and brushes. The paints have great coverage, they can be thinned with water without immediately becoming transparent, and they mix and blend quite nicely. The brushes are a great texture, hold their shape well, don't shed, and wash easily. These brushes are quickly becoming my go-to brushes!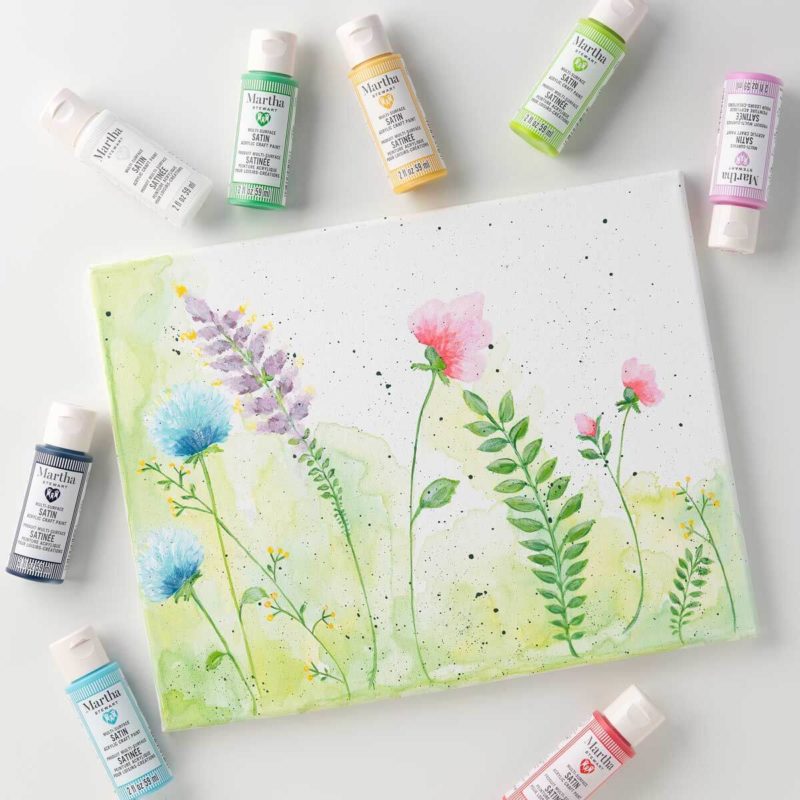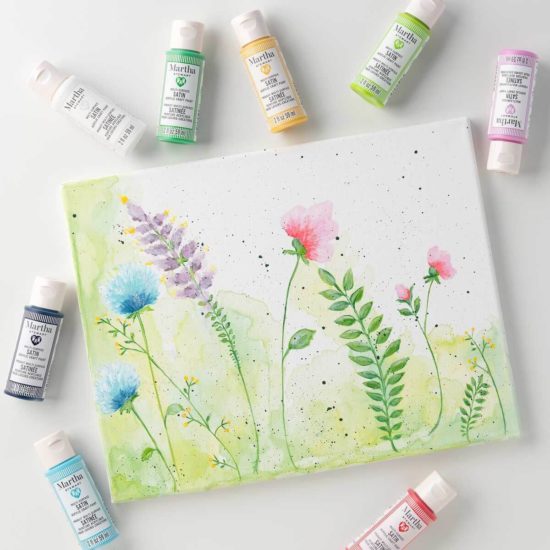 Another bit of awesomeness with the Let's Paint Live series is that the style of the creations changes month-to-month. This means you don't get board, and you also get to learn new techniques. You can really learn a lot from this series, including skill that you can apply to your own paintings, not just those included in Let's Paint Live.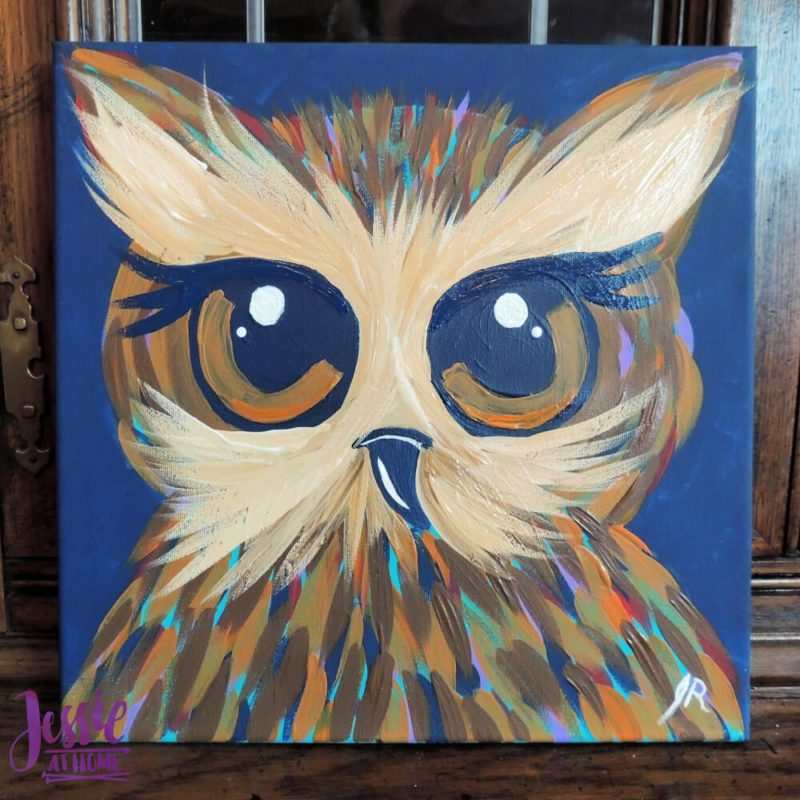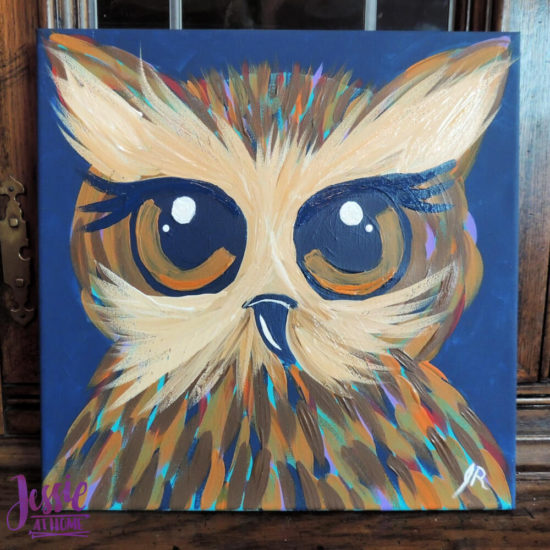 So pop on over to the Let's Paint Live site and get ready to paint, learn, and have a fun and relaxing time!
Happy crafting my friends!
[signature]
If you liked this post about Let's Paint Live, then take a look at these.