The Mandala Blanket is made of 12 large crochet squares that start out round and become square. Post stitches are used to add texture and visual interest. The blanket also features a thick border. Impress your guests with this lovely blanket!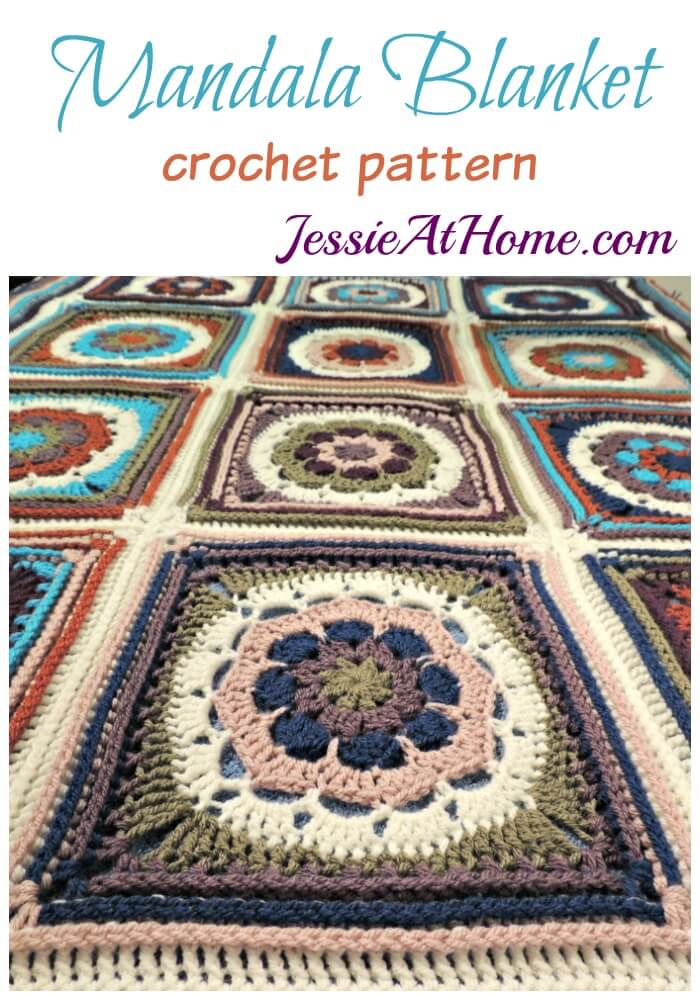 Mandala Blanket
Crochet Pattern
Easy Skill Level
Designed by Jessie Rayot
If you want the pattern AND the yarn, you can buy a full kit from Craftsy HERE.
Price: $5.00
If Ravelry is not for you, then you can
also find this pattern at
Craftsy or Etsy.