Marvel Fluxx is a recent addition to our game collection. It travels well so we brought it with us to our Florida vacation. I will share all about our trip in a few future posts. Today I have some photos and stories of our time in the Marvel section of Universal Florida.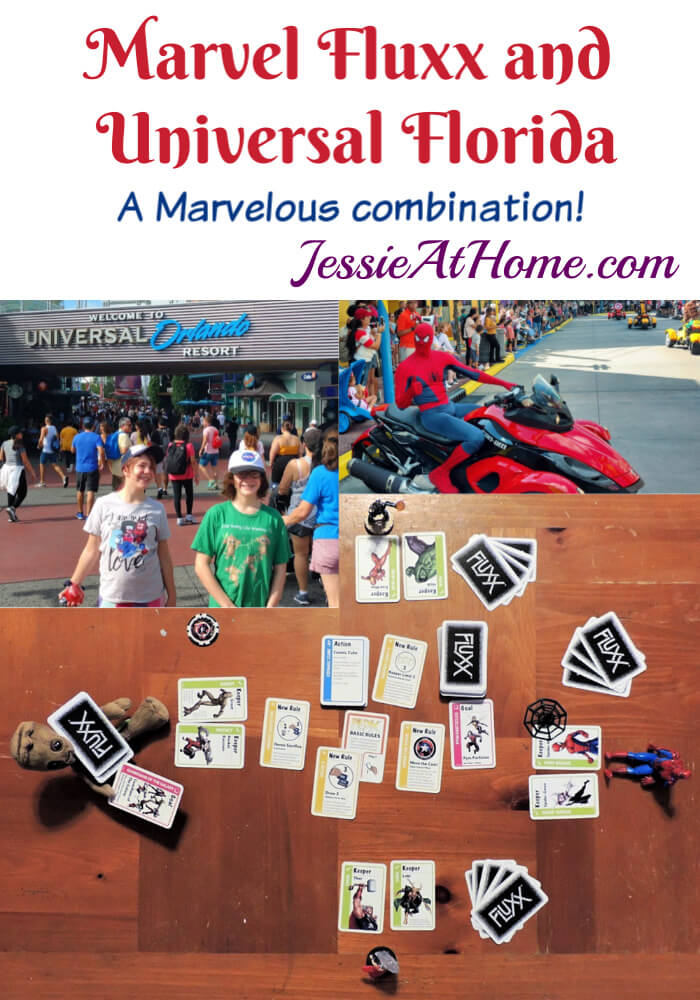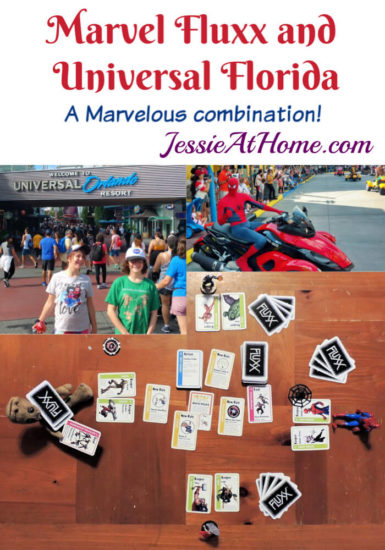 The game reviewed in this post was provided by Looney Labs. All opinions are my own.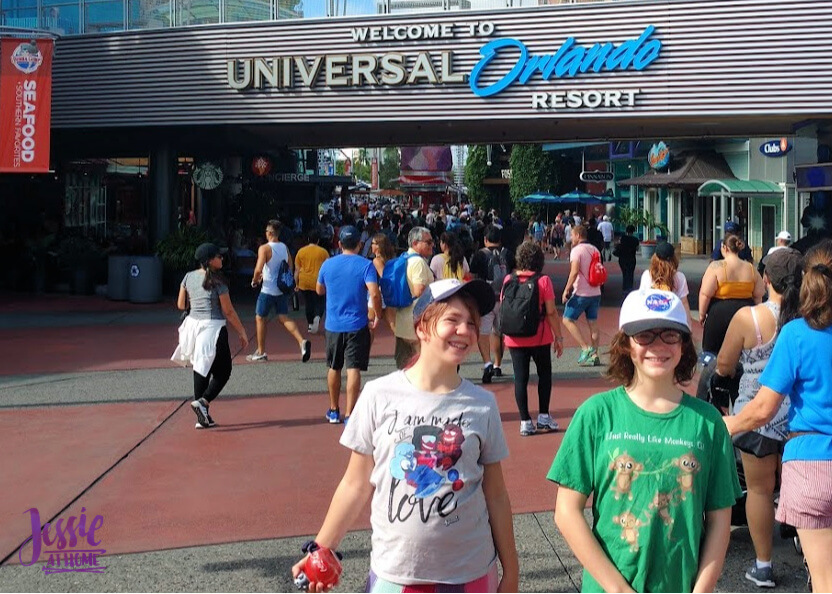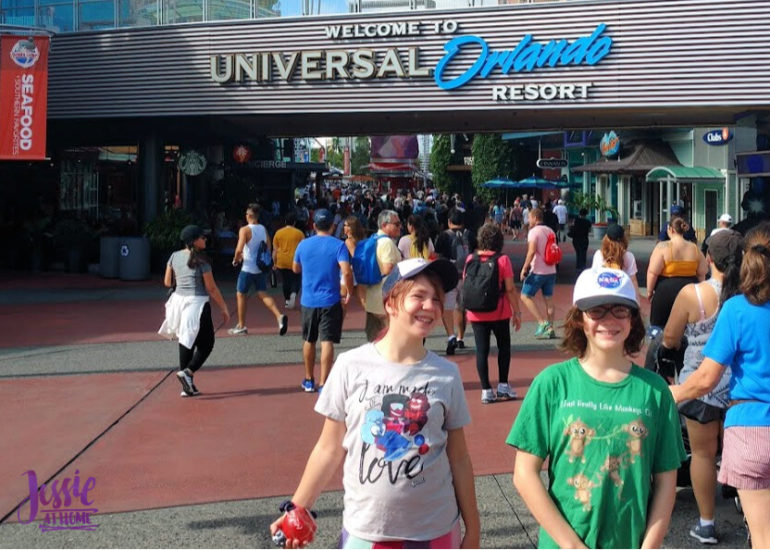 Marvel Fluxx is one of Looney Labs' many versions of Fluxx. Fluxx is a card game where the rules change as you play, and so do the goals. You have to plan ahead and then be ready to change your plan at any moment. There are often moments when someone lays down a card and the other players either get super excited or totally deflated. It's a blast!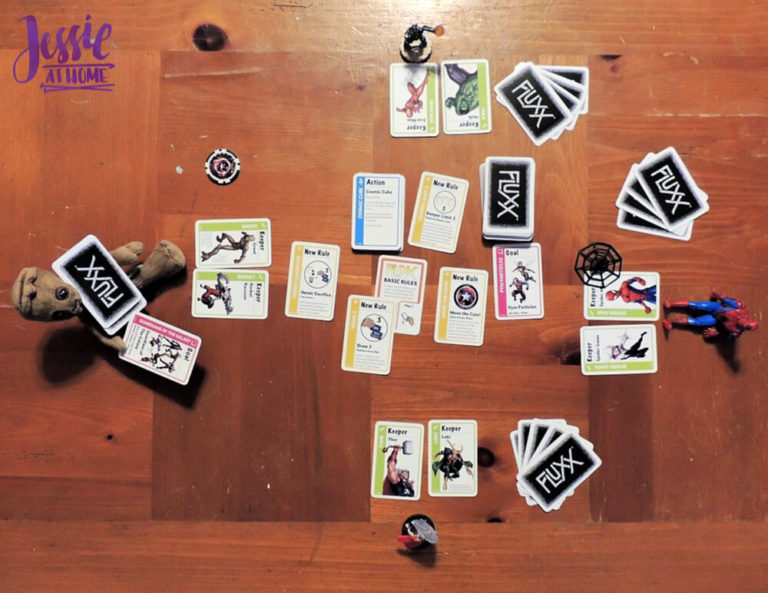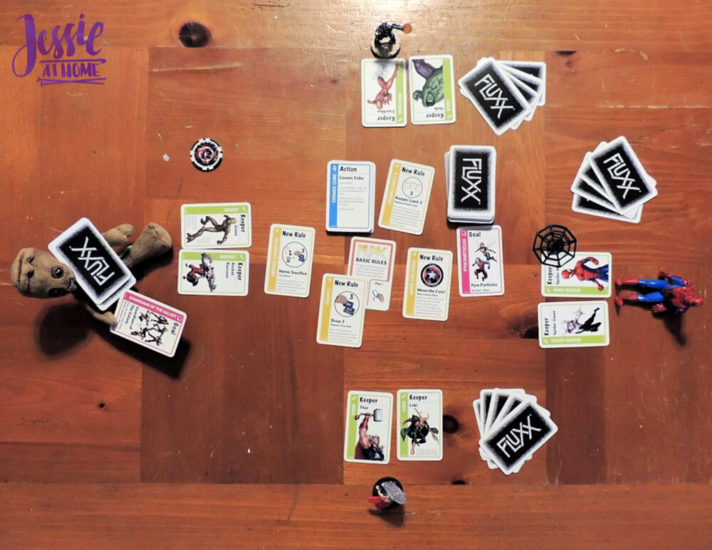 In Marvel Fluxx you will find many of your favorite Marvel heroes and villains. The themes of Marvel stories are woven into the game. One of my favorite cards involves 2 players debating who's Keeper (Marvel character card) would win in a fight, and the player who plays the card has to decide the winner based on their debate alone.
As a Mavel loving family and a game loving family, Mavel Fluxx gets a lot of use in our house. It's fun for the kids and the adults. Most of the cards have very little reading, and none of the reading needs to be done quickly. This means even those just learning to read or with reading difficulties can happily play.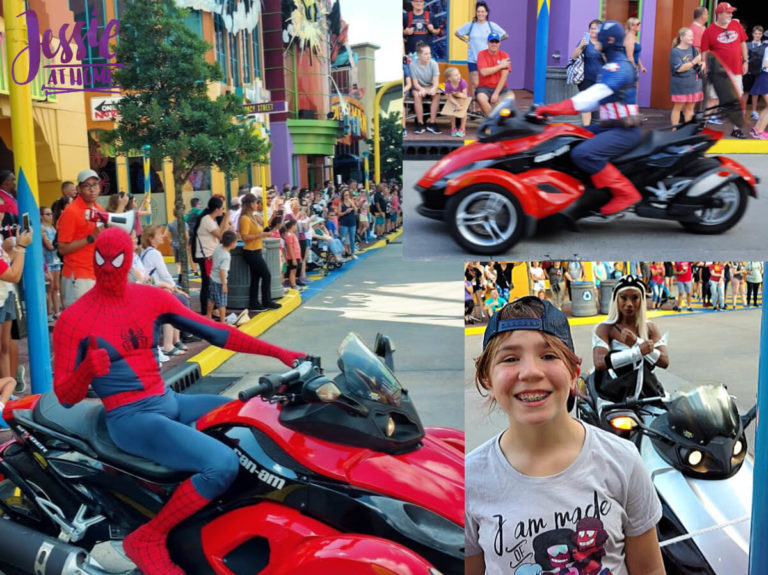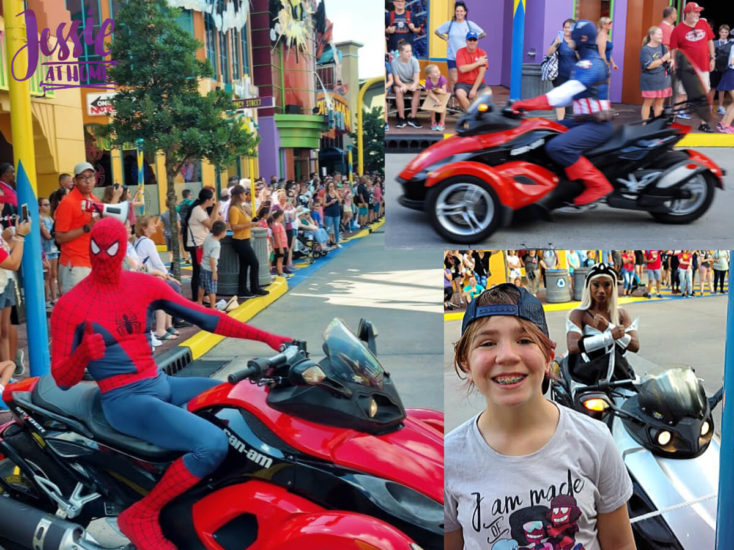 We all loved the Marvel section of Universal. Periodically some of the superheros would drive up to the main street and then run off to various points for pictures. We snapped some action shots as they were arriving.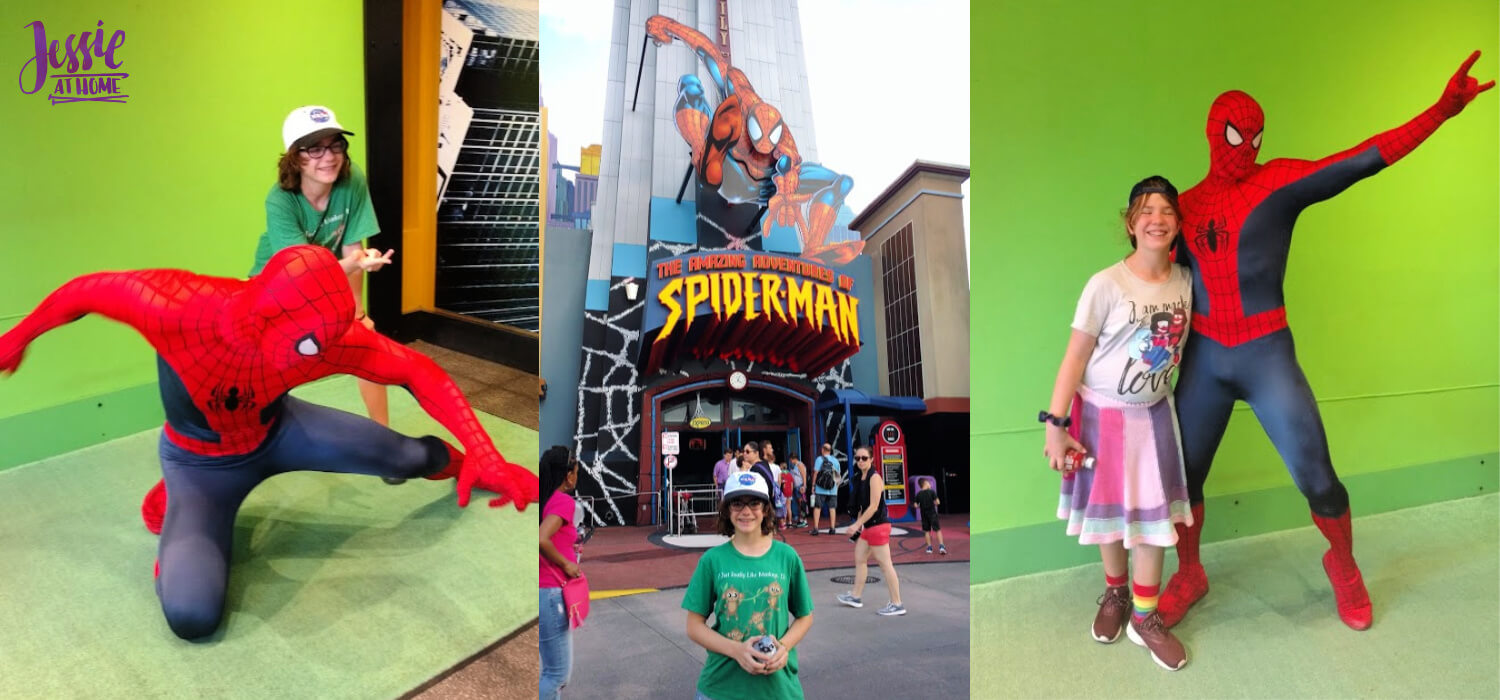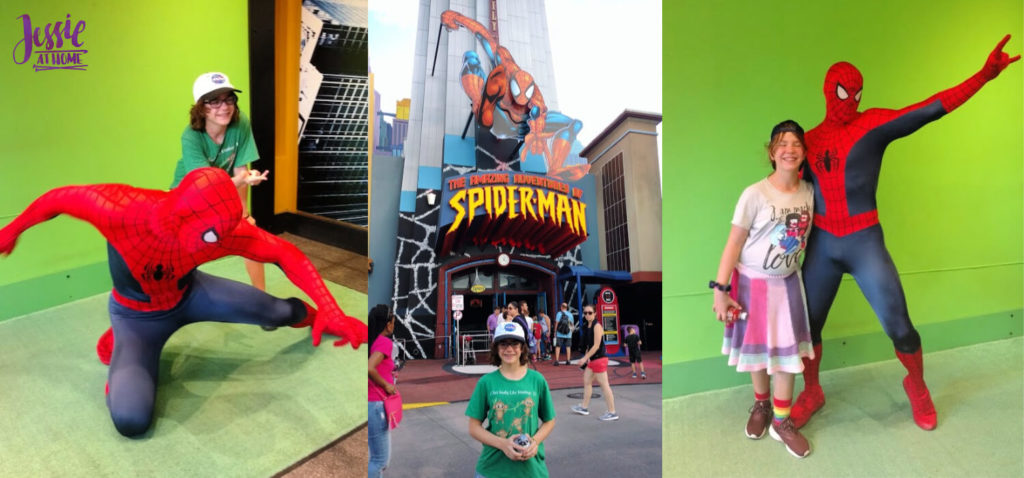 Spider-Man is Vada's favorite, so she had to get a photo with him. Doug has the Universal copy of this photo, we just need to get a frame for it.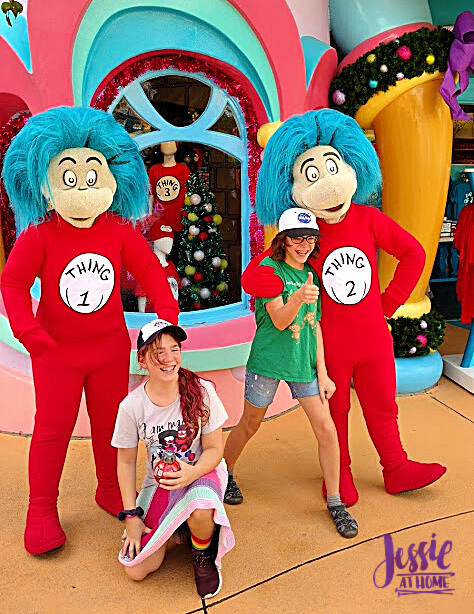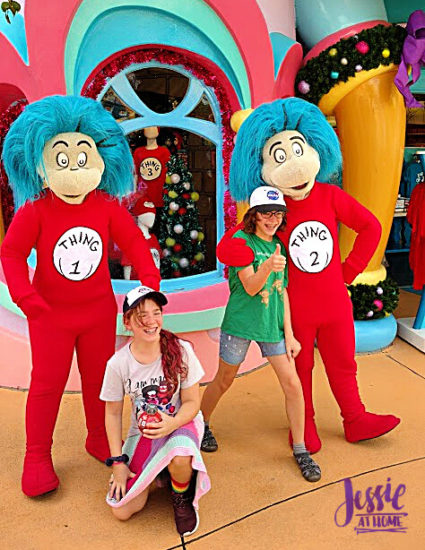 Ever since the girls were born I've called them Thing 1 and Thing 2. I did it a lot when they were smaller, and I still do it on occation now. When we first took these pictures I started laughing and said, "you're backwards, Thing 1 is with Thing 2 and Thing 2 is with Thing 1!" The girls looked at the Things, and then switched places and we took the pictures again.
I explained to the things and their helper that they are twins and I call them Thing 1 and 2 and they were with the wrong Things at first. The photo above is correct.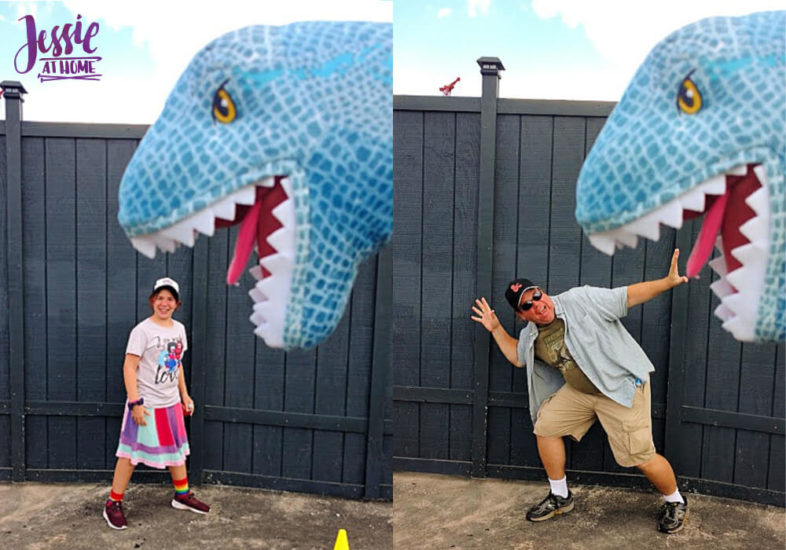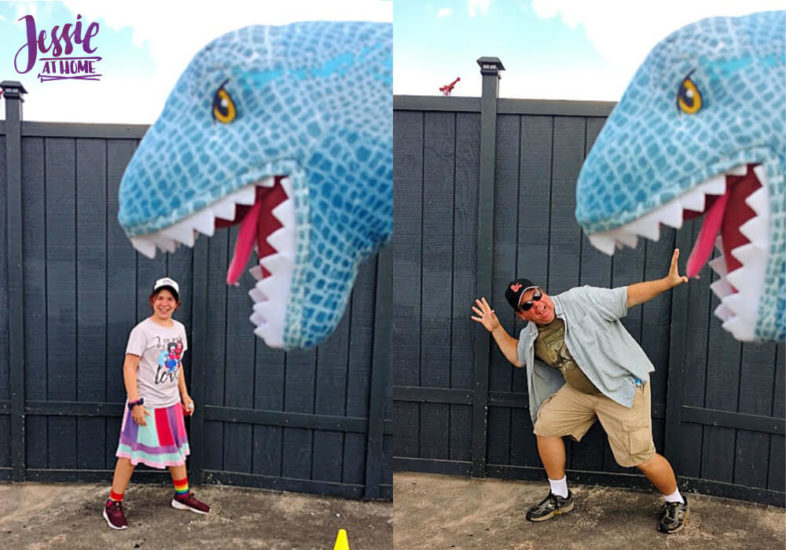 As we were walking out of one section of the park and into the Jurassic Park section, we stopped for a photo op. Possibly the most low-tech part of the park – a lady with a cardboard sign that said "wait time 0 minutes" and a gentleman with a stuffed T-Rex – ended up being one of the most fun parts. Kyla got to scream as loud as she wanted, and everyone around either jumped or cheered.
I'll share more of our vacation fun later. Have a wonderful week and make some awesome memories.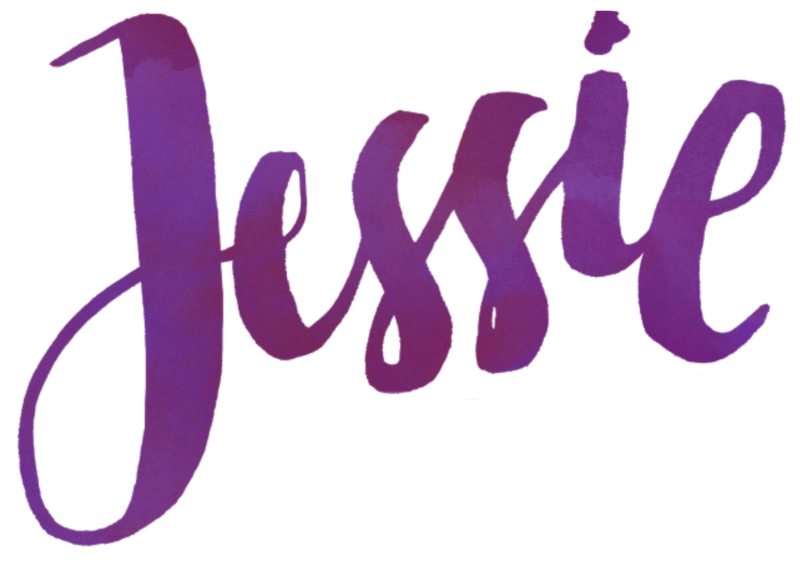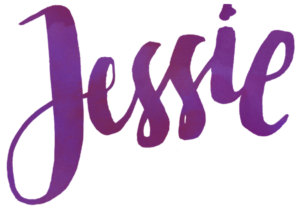 ©Copyright 2019 Jessie Rayot / Jessie At Home All my videos, patterns, charts, photos and posts are my own work, so you may not copy them in any way. If you want to share this information with someone, then share the link to this post. If you want to share on your own blog / website, then you may use the first photo in this post and link back to this post. Also, you may not give away printed copies of this post.
If you liked this Marvel Fluxx and Universal post, then take a look at these.