Middle school beginnings can be so rough, but I am super happy to say the twins are handling it like champs! They have great friends and great attitudes. We've had some bumps that are typical at their age, but we are working through them. Every night ends with "I love you", and every morning starts with "good morning." So I call that a win.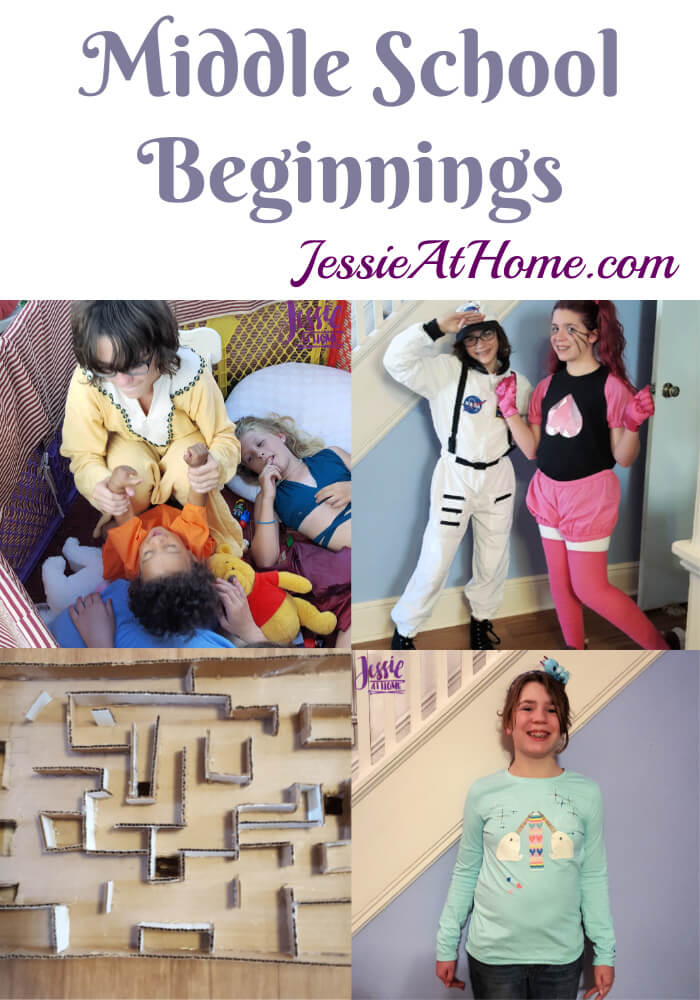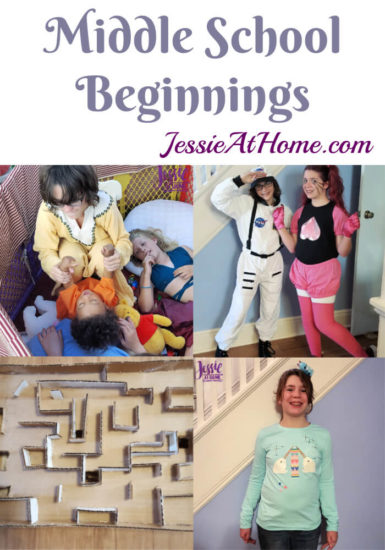 So, let me get you caught up through Halloween. First of all, for nearly 2 years I have NOT been sharing photos of this amazing little one that Vada is playing with in the picture below. That's because even though my friends brought her home from the hospital when she was just a couple weeks old, she wasn't officially their daughter until a few weeks ago.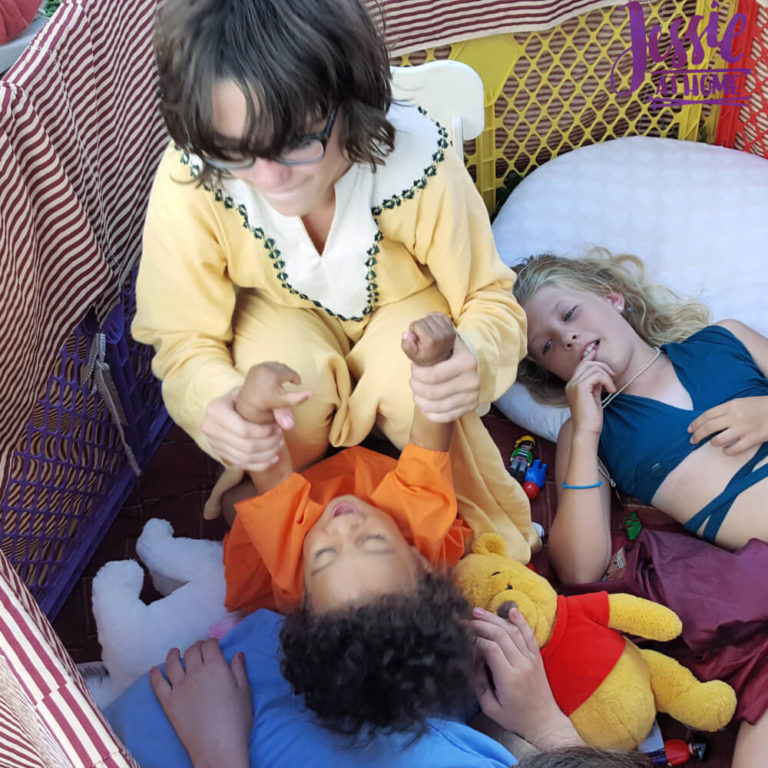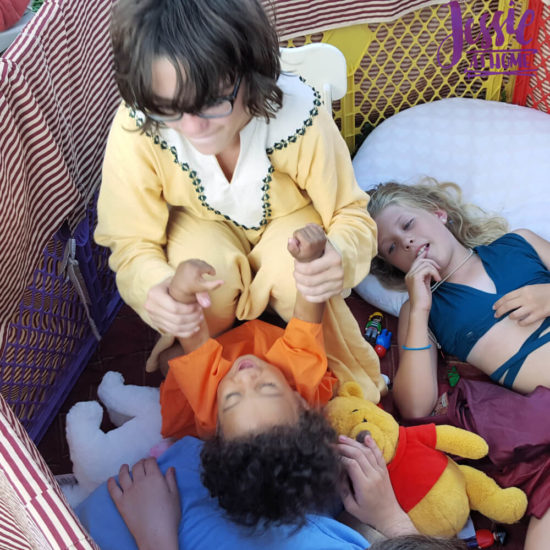 After almost 2 years, they were finally able to adopt her! That means I can finally share photos of her (with her parents' permission). She is fun, happy, playful, and has the greatest little laugh. Vada and Kyla have pretty much claimed her as theirs. Her family is our family-by-choice, so naturally we are all very excited about her adoption.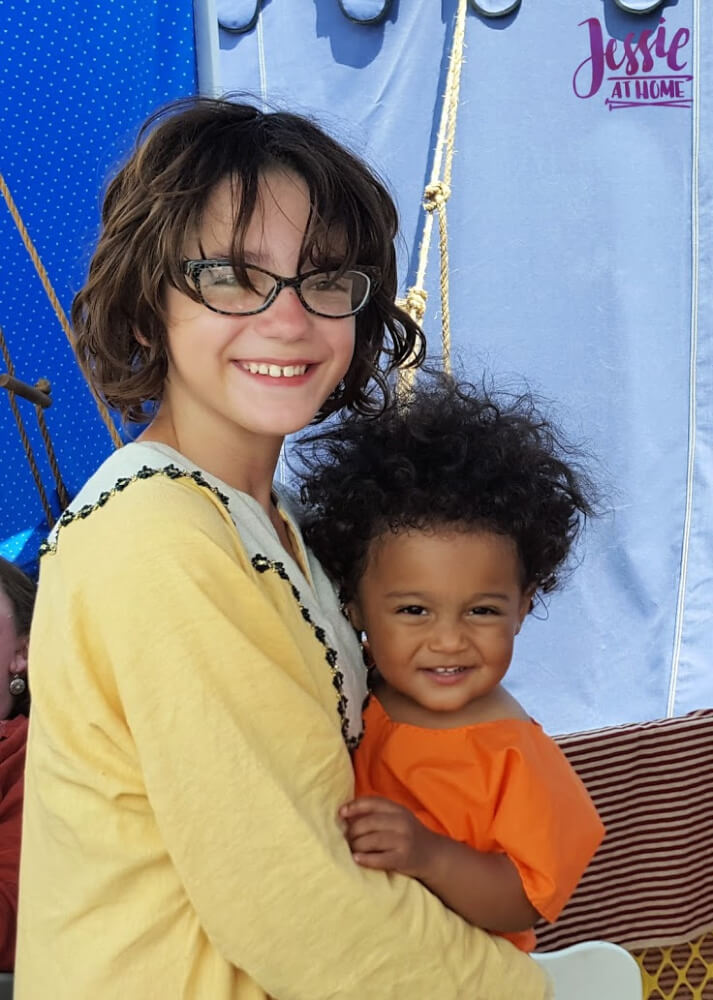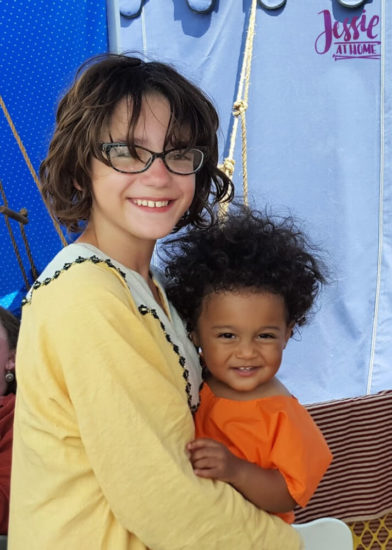 The school year has started off well. Vada is taking a tech/robotics class. They had to make a cardboard marble maze, and this is hers. She made the bottom layer angled so that when you loose the marble in a hole, it rolls to the restart cup.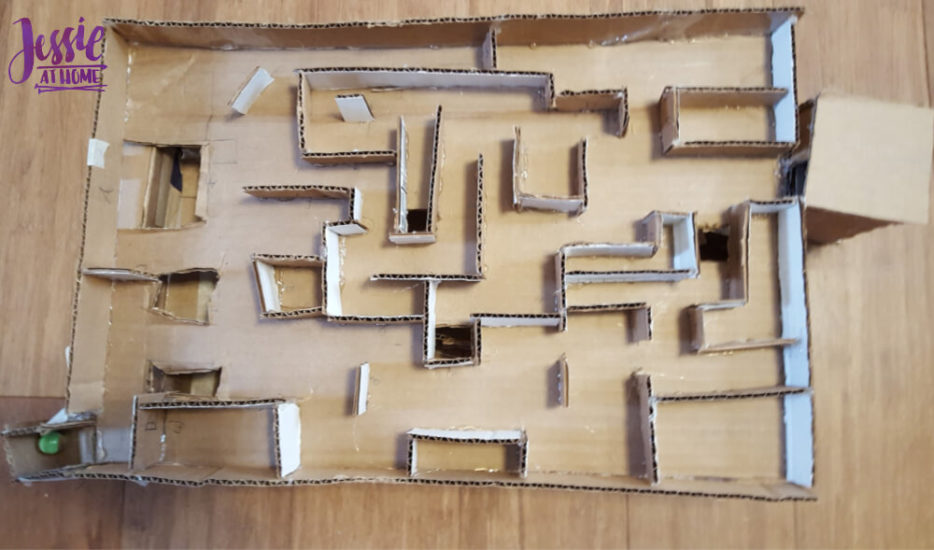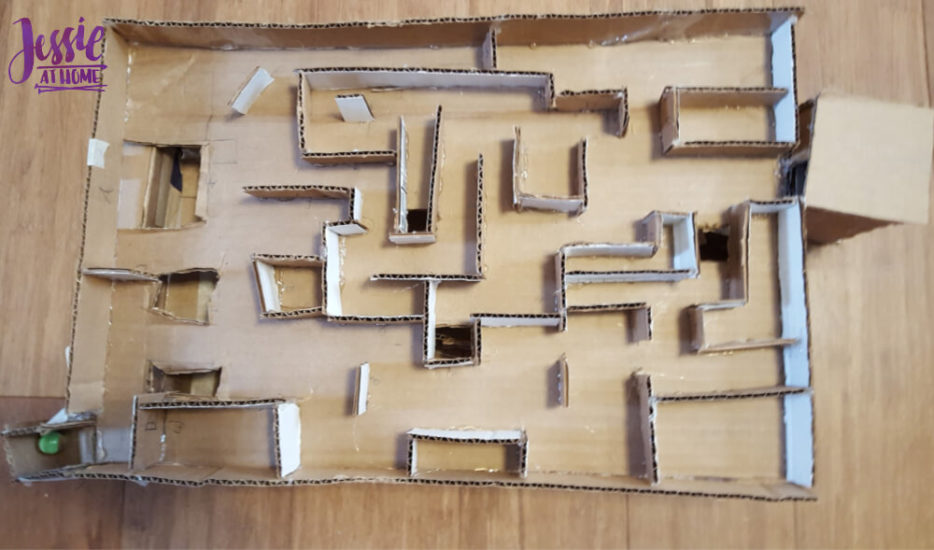 Kyla is a big Steven Universe fan. Just before Halloween the Steven Universe TV movie came out. The movie introduced a new character named Spinel, and Kyla immediately fell in love. She HAD to be Spinel for Halloween.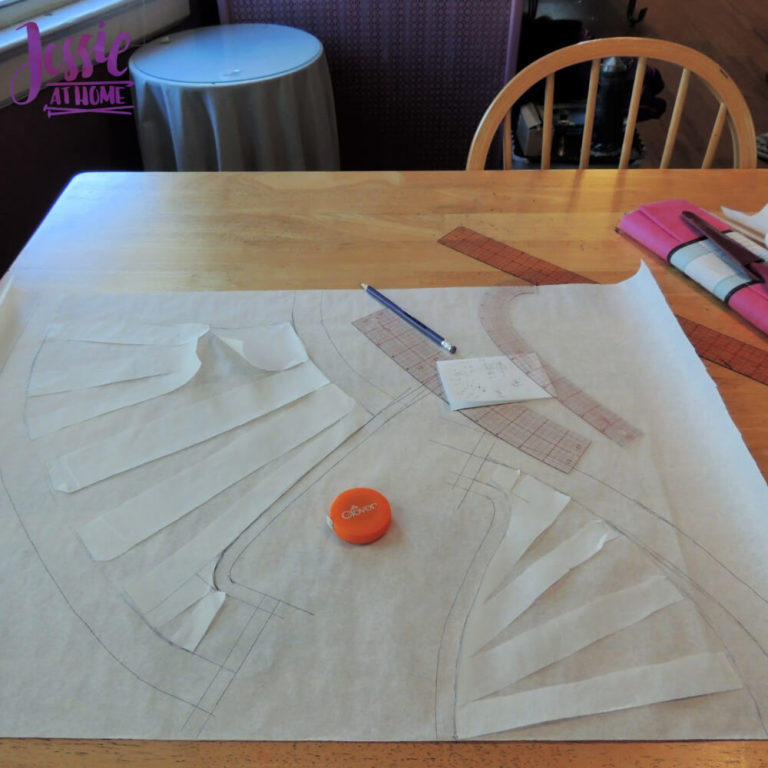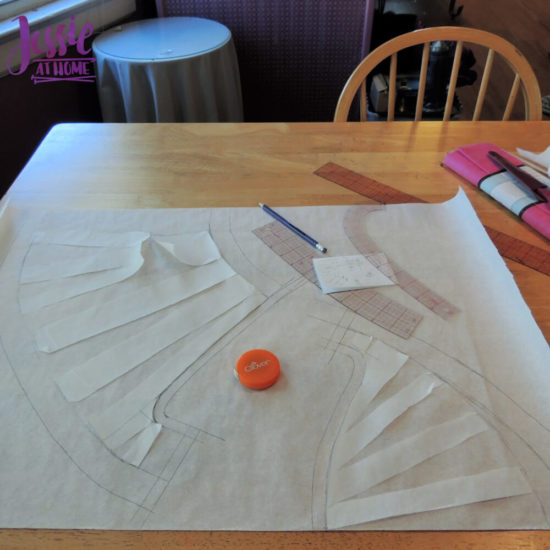 We found most of the parts for the costume online. However, the shorts and the sleeve caps ended up becoming my problem. I picked up some fabric and out came my trusty Clover sewing supplies.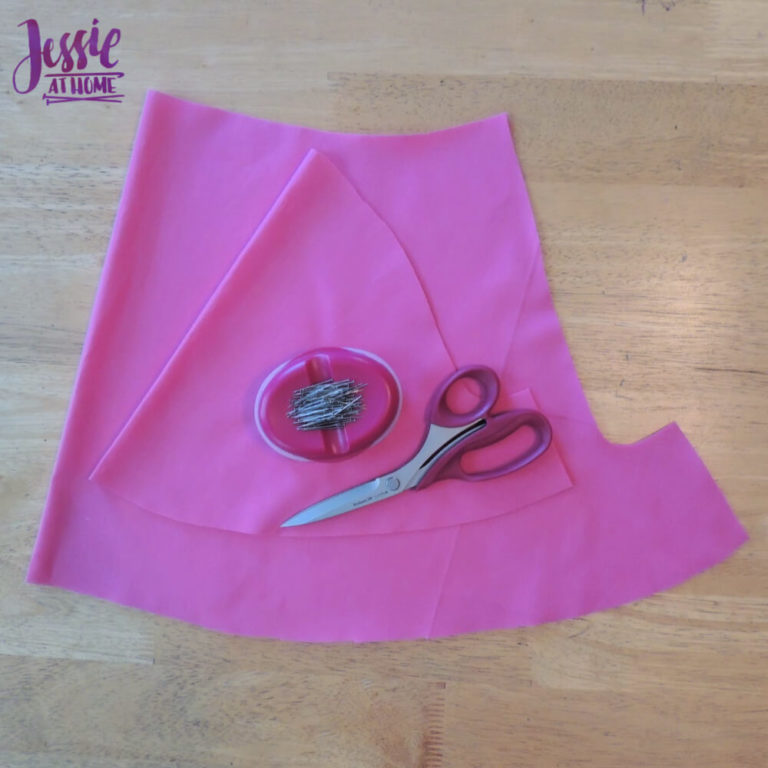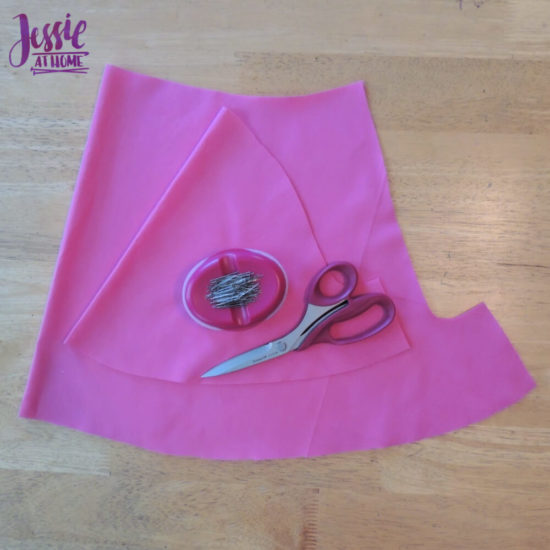 This kid is lucky her mom used to be a costume designer and costume shop manager. I was able to make the extra parts in a few hours. They weren't awesome, but they worked for Halloween.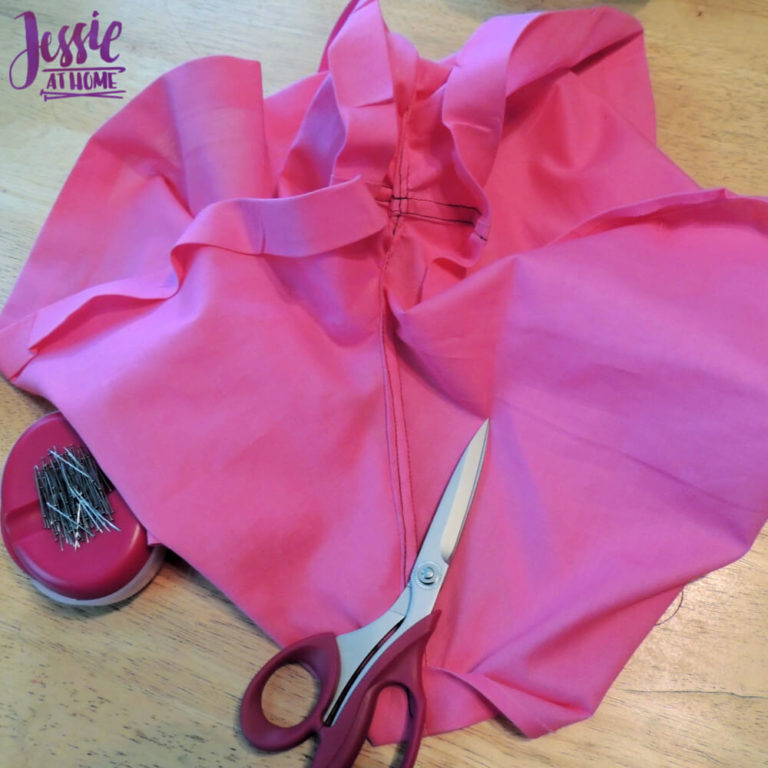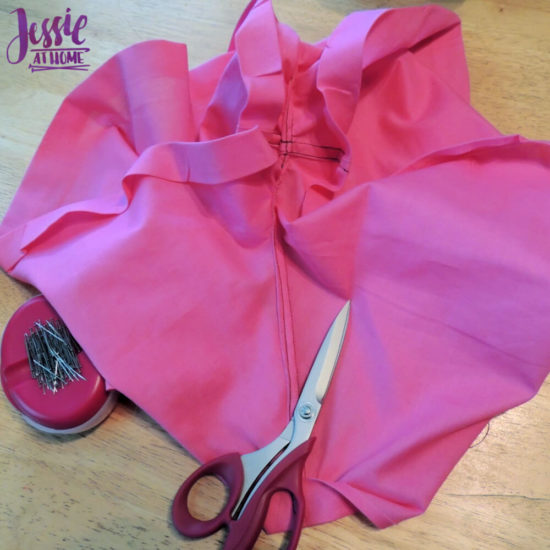 We went to the town wide garage sale in October and stumbled upon a NASA costume that just happened to be Vada's size. Vada wants to be an astronaut when she grows up. Talk about kismet. She wears that hat everywhere now.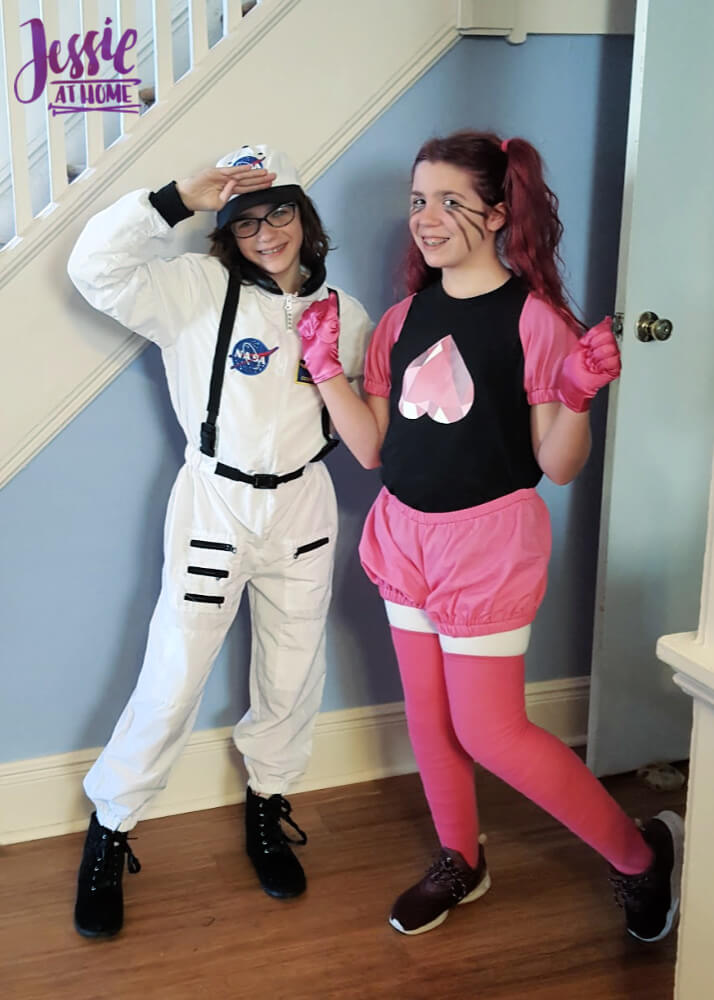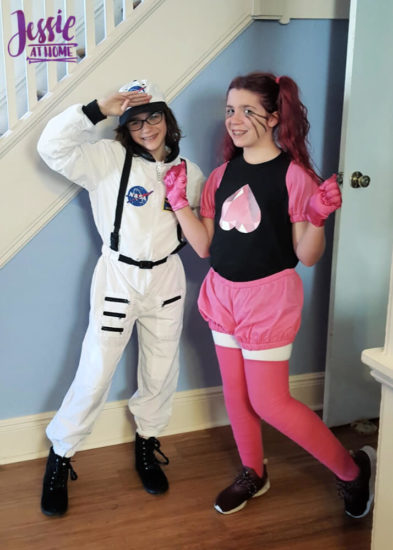 These little boogers keep growing, so we had to buy some new warm clothes for them last weekend. Kyla found the coolest shirt ever at Target. I was rather sad that they only had it in kids sizes.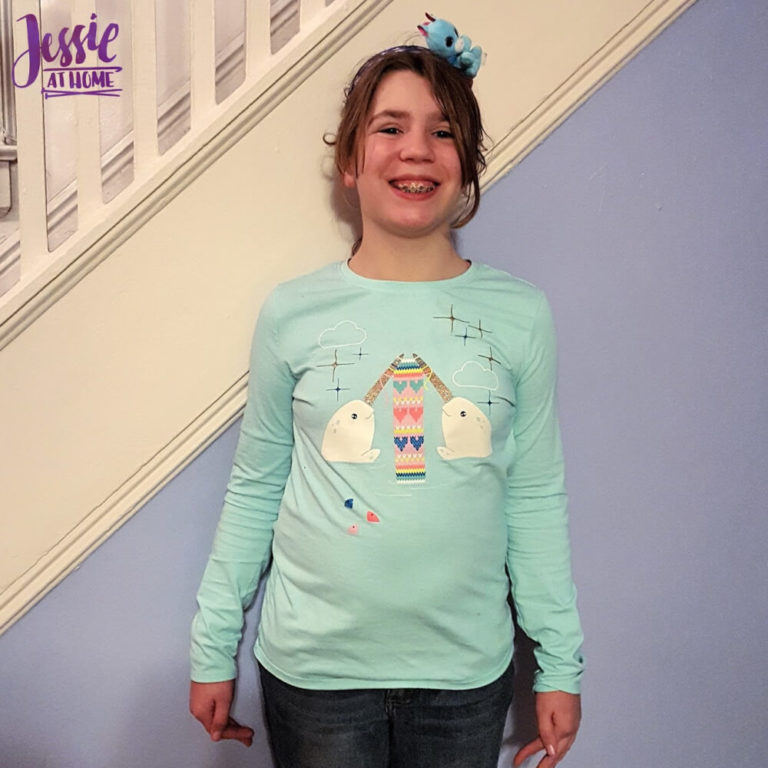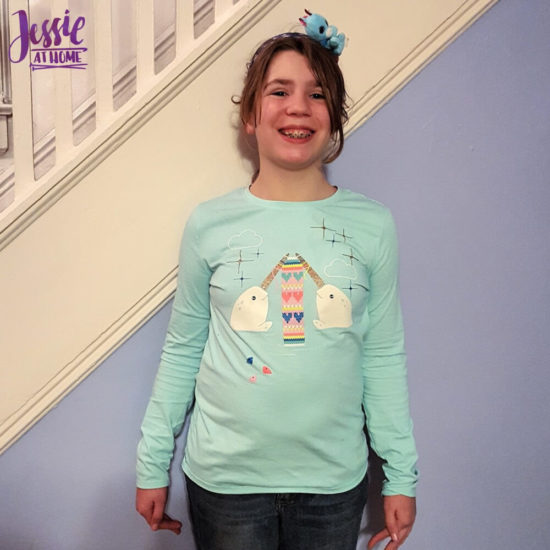 Yes, that is 2 narwhals using their horns to knit. It's so awesome!!!
Have fun with your families my friends!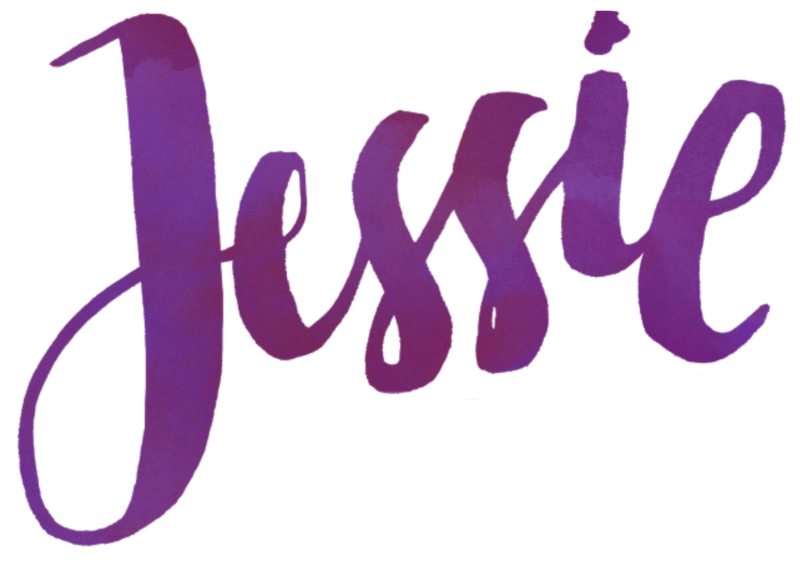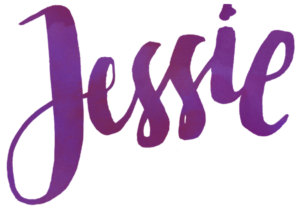 ©Copyright 2019 Jessie Rayot / Jessie At Home. All my videos, patterns, charts, photos and posts are my own work, so you may not copy them in any way. If you want to share this information with someone, then share the link to this post. If you want to share on your own blog / website, then you may use the first photo in this post and link back to this post. Also, you may not give away printed copies of this post.
If you liked this middle school beginnings and family fun story, then take a look at these.