Happy National Crochet Month and National Craft Month!! This review seemed just perfect to start off the month, you're going to love it!
Needle Travel; Fiber & Fabric Mania! A Travel Guide
This guide is awesome! Just open the cover and the front page gives an overview of how to use the guide.
As you can see, NeedleTravel will help you find needlecraft stores of all sorts throughout the USA, not just yarn. I love that each state chapter starts with a map so you have a general idea of where the stores are, then you can look them up by city. This is really helpful if you live somewhere like I do where the cities are tightly packed together, so there is not a store in every city. I keep the book in my studio at all times so I can look up stores whenever I'm traveling. I've become quite the jet setter and this book has been awesome!
I love having the print book, I really am a print kind of girl. If you attend my Yarn and Wine Tasting 2016, you could even win a print copy of the book, as NeedleTravel was kind enough to donate one for a door prize! However, there is more than just the printed guide! There is also a website with a great shop finder where you can look for shops based on zip code, city and state, or even shop name. You can also limit your search by the type of needlecraft store you are looking for; such as yarn, quilting, needlepoint… Once you've found some shops, you can view the details, and some even have links to their websites.
As if that wasn't enough, there's an app for that!!!
I've put the shortcut on the home screen of my phone. That way, no matter where I am in my travels around the USA, I can find the closest yarn shop with ease. The app works pretty much the same way as the shop finder on the site, and it even has an option to search for the closest shops to where you are at the moment, so if you're traveling and aren't entirely sure where you are, you can still get your fix on.
NeedleTravel has really put together an awesome trio of tools for all us fiberphiles. When I first found the booth at the last TNNA show, I was doing a little happy dance as I learned about all the awesomeness they provide. So, bookmark the site, add the app (I just went to my app store and search for "needletravel" and it was pretty high on the list), and start feeding you habit anywhere you go! You can even order your own copy of the print guide off the site.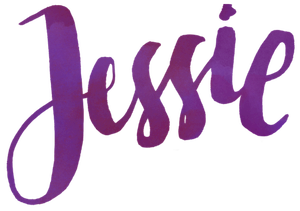 ©Copyright 2016 Jessie Rayot / Jessie At Home All my videos, patterns and posts are my own work. Do not copy them in any way. If you want to share this information with someone, share the link to this post. If you want to share on your own blog / website, then you may use the first photo in this post and link back to this post. You may not give away printed copies of this post. Thank you.
This post may contain affiliate links/ads. If you purchase something from a link in this post, I may be compensated.