I'm a sci fi geek. I really love that geeks and nerds are finally cool. So, I thought I'd put together some sci fi, out of this world, fun and playful free crochet patterns for you this evening. Plus, it fits in so nicely with the Space Cadet yarn review I posted earlier today!
Here are the names and links of each pattern.
1) Tomato Containers Giveaway – designed by by madcroscientist
"Yup – little UFOs driven by little alien finger puppets!"
2) Sterling the Star – Designed by Alyssa Voznak
Meet Sterling! He may not be the brightest star in the sky, but he hopes that he can brighten up your day a little with a hug.
Sterling can be made in any yarn and hook combination you want. Just be certain that the fabric is firm enough that stuffing does not show through.
3) Star Purse Pattern! – designed by dsgnGrl
"A friend of mine asked if I could make this little star purse for a Halloween costume. Her daughter is going to be Star Butterfly from Star vs the Forces of Evil. I am not familiar with that myself, but I do love this little star-shaped purse! And so does my daughter."
4) Give Him the World – designed by Celina Lane
"You want him to have the whole world at his finger tips, and now you can. Follow this carefully designed and easy to follow Earth Amigurumi crochet pattern. I first released this pattern in 2010 when my son was only 4 years old. Seems like only yesterday when I finished it and realized I had left off an entire continent! One year later and a rewrite, I listed it on Etsy, more time passed and I put it on Ravelry. Now, it's free!"
5) Re~Tee Kids Dress – Designed by Jessie Rayot
"This tutorial will help you to create a fun kids dress from an adult sized tee shirt. It even includes suggestions on how to make some accessories to go with it! This really is a tutorial more than a pattern, but if you follow along, you should be able to make your own version in a variety of sizes. You could even make an adult size if you can find a tee shirt large enough!"
6) Alien Amigurumi Pattern – by Hannah Daley
Oh my goodness, isn't this little guy adorable. Mulder and Scully better leave him alone!
7) My own planet Amigurumi – designed by by Stacey Trock
"Are you still distraught over losing Pluto? Do you want a planet of your very own? Here it is! You can crochet it, and name it whatever you'd like! This planet measures 6 inches wide when completed."
Don't forget to check out some of the other great Round Ups that have happened in Blogland over the last week!
To see more Round Ups from Jessie At Home, click here.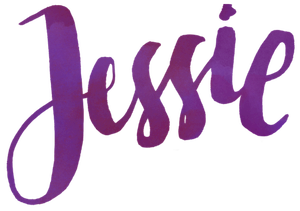 ©Copyright 2016 Jessie Rayot / Jessie At Home All my videos, patterns and posts are my own work. Do not copy them in any way. If you want to share this information with someone, share the link to this post. If you want to share on your own blog / website, then you may use the first photo in this post and link back to this post. You may not give away printed copies of this post. Thank you.
This post may contain affiliate links/ads. If you purchase something from a link in this post, I may be compensated.