The Half Hour Cowl is just that – A cowl that only takes half an hour to make! It looks like knitting, but it's not made using knitting needles or any tools at all, you make it with your fingers. It's made with just one skein of Red Heart Loop-It yarn. I've included a video to show you how it all comes together, and also have instructions on how to make your cowl even longer if that's the look you're going for.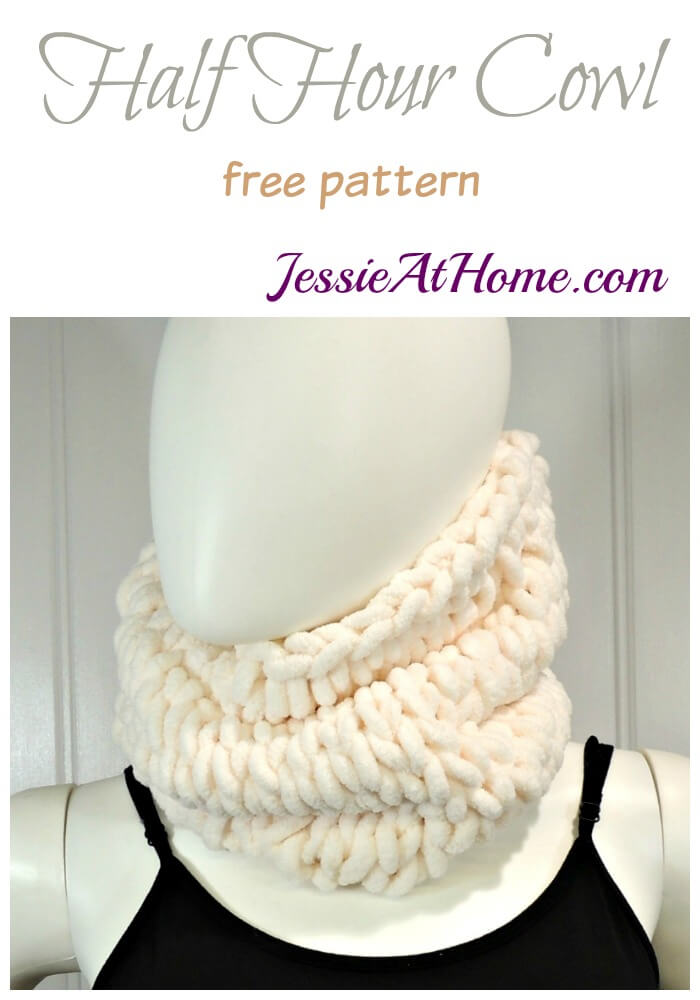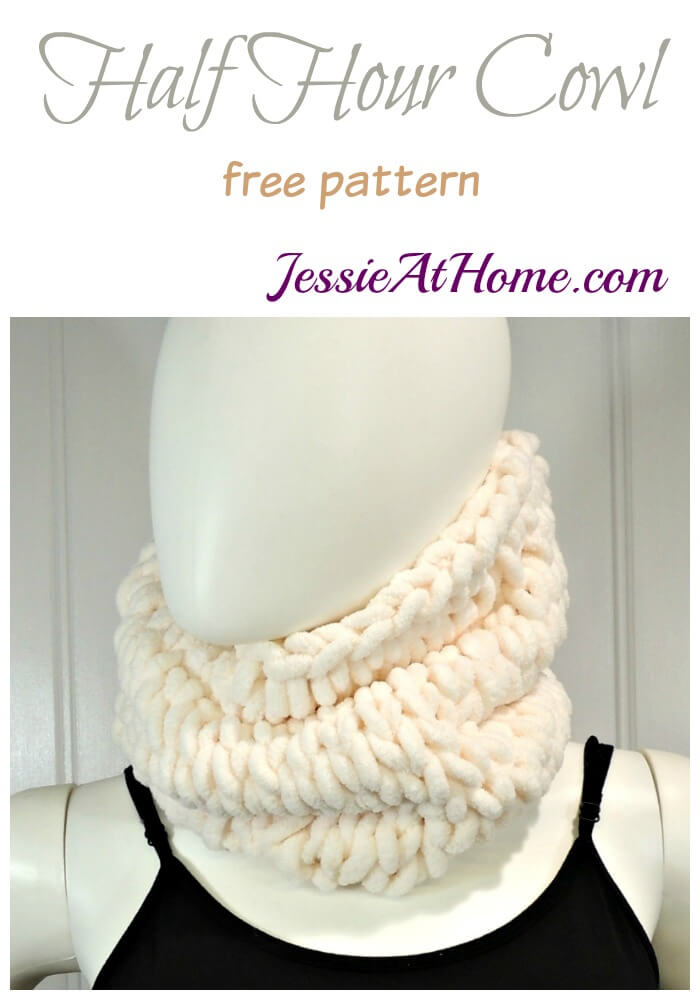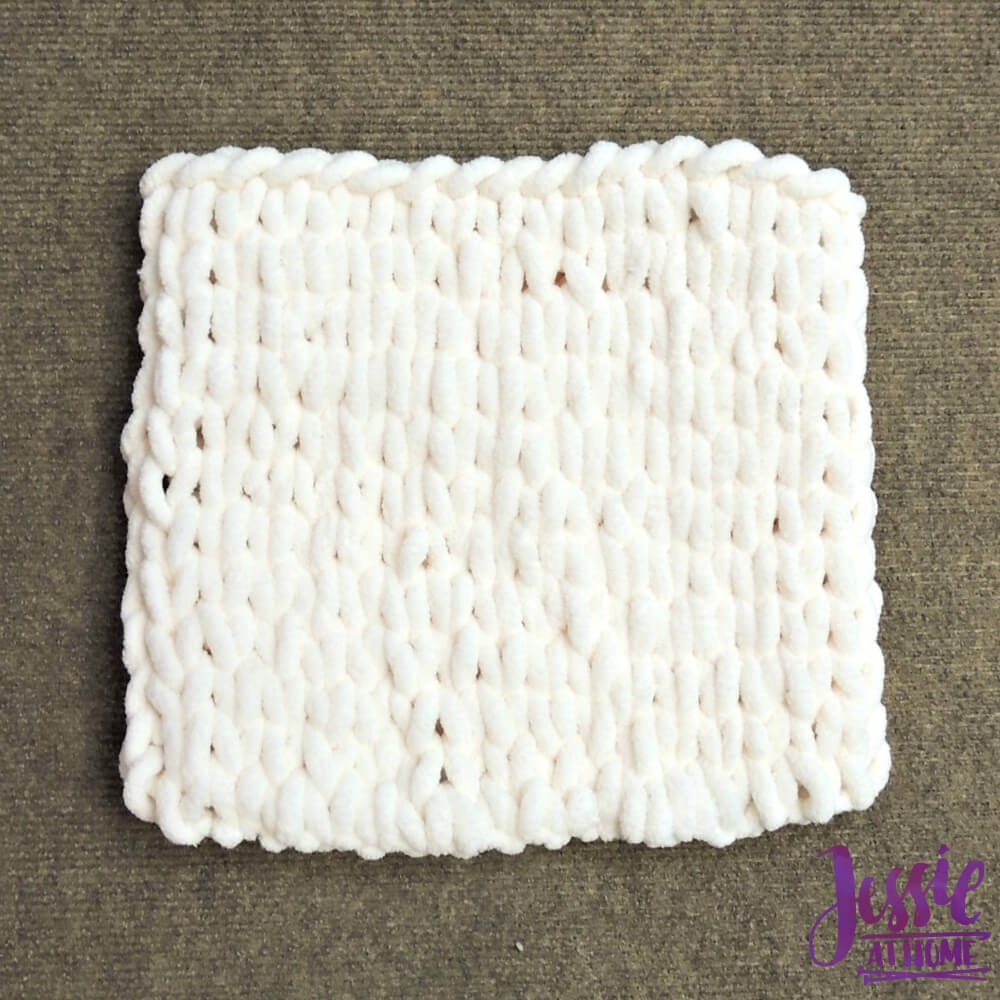 Half Hour Cowl
Easy Skill Level
Designed by Jessie Rayot
Size:
26″ x 8″
Yarn:
Red Heart Loop-It 100% Polyester, 100 g/7.6 yds
Hook/Needles:
None! Use your hands.
Gauge:
5 sts x 5 rows = 4" [10 cm] in sc
Other supplies:
One removable stitch marker
Getting Started:
This pattern is written to make a cowl that is about 26″ around, based on the given gauge of the yarn. You may want to check your gauge by looping a few rows of the yarn together and measuring how many stitches per 4 inches. The gauge listed on this yarn is 5 stitches per 4 inches. 5 divided by 4 is 1.25, so there are 1.25 stitches per every inch. To make a cowl that is 26 inches around we multiply 1.25 x 26 and get 32.5, so we know our rounds should have 33 stitches in them. If you want to make your cowl a different length, just multiply the stitches per inch by the length of the cowl. Remember, the longer your cowl is, the more yarn it will take, so the thinner it will become. For a long cowl you may need more skeins of yarn.
Pattern:
Find the outer end of the yarn, do not try to pull the end from the center of the yarn. Use scissors to clip open the first two loops in the yarn to make a tail to weave in later.
Count over 33 loops (or however many you decided on for your rounds) and place a marker after that loop.
Lay the yarn out in a circle so the start of the yarn and the marker meet, flip all the loops to the outside of the circle.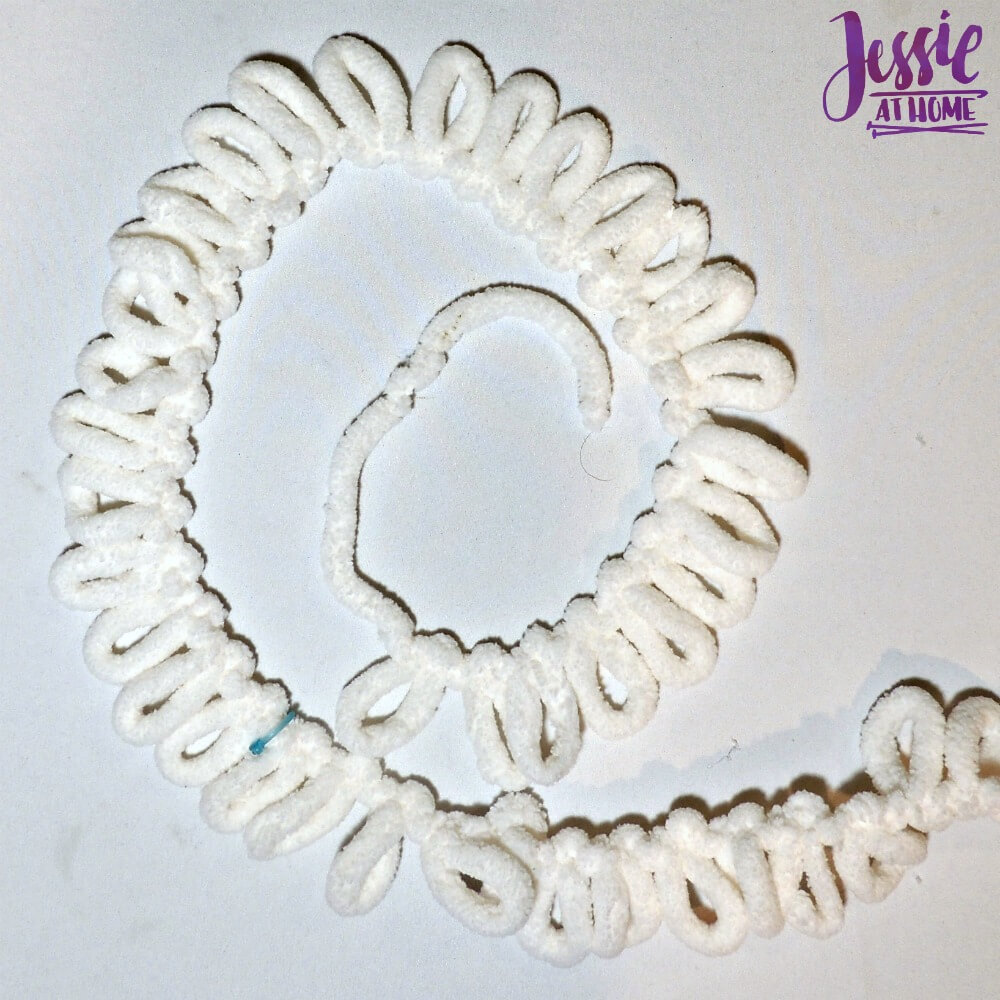 Take the next loop (loop number 34) and pull it through the first loop (loop number 1), *take the next loop of the working end of the yarn (the yarn coming from the ball) and pull it through the next loop in the cowl; repeat from * until there are only 2 loops left.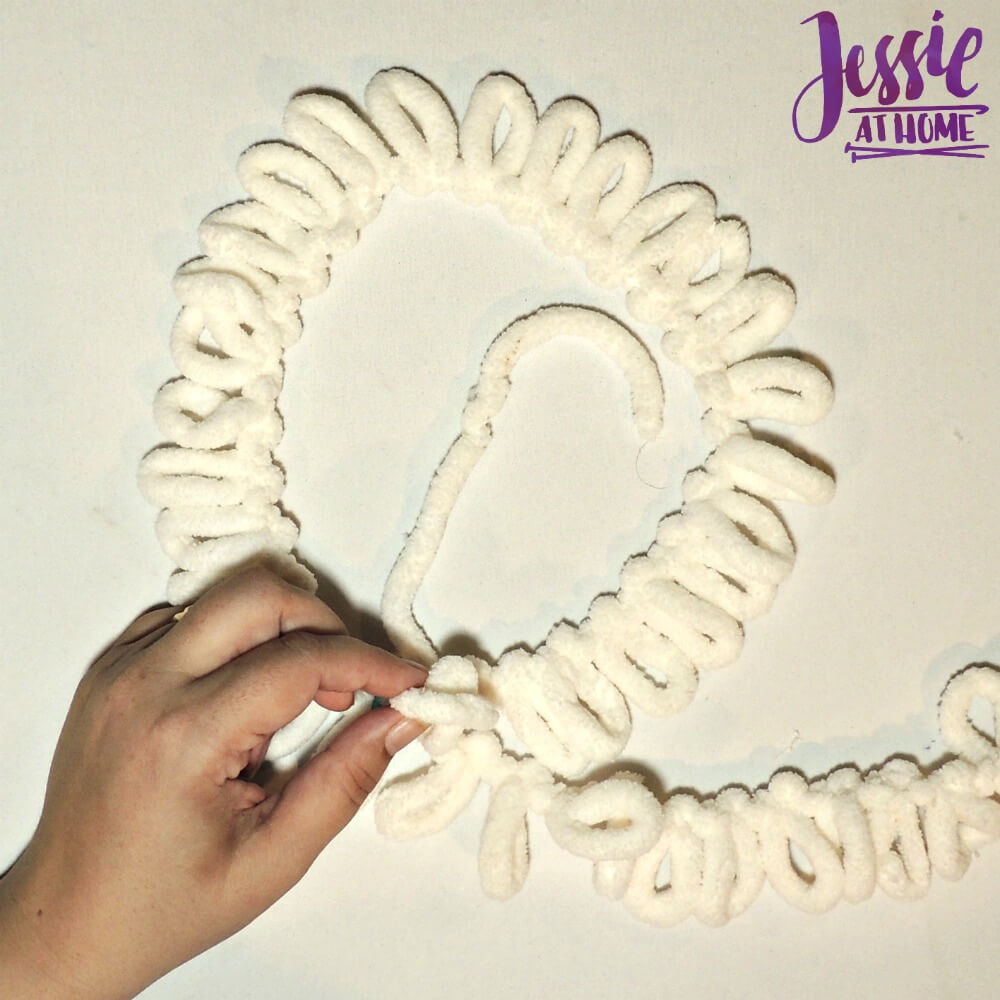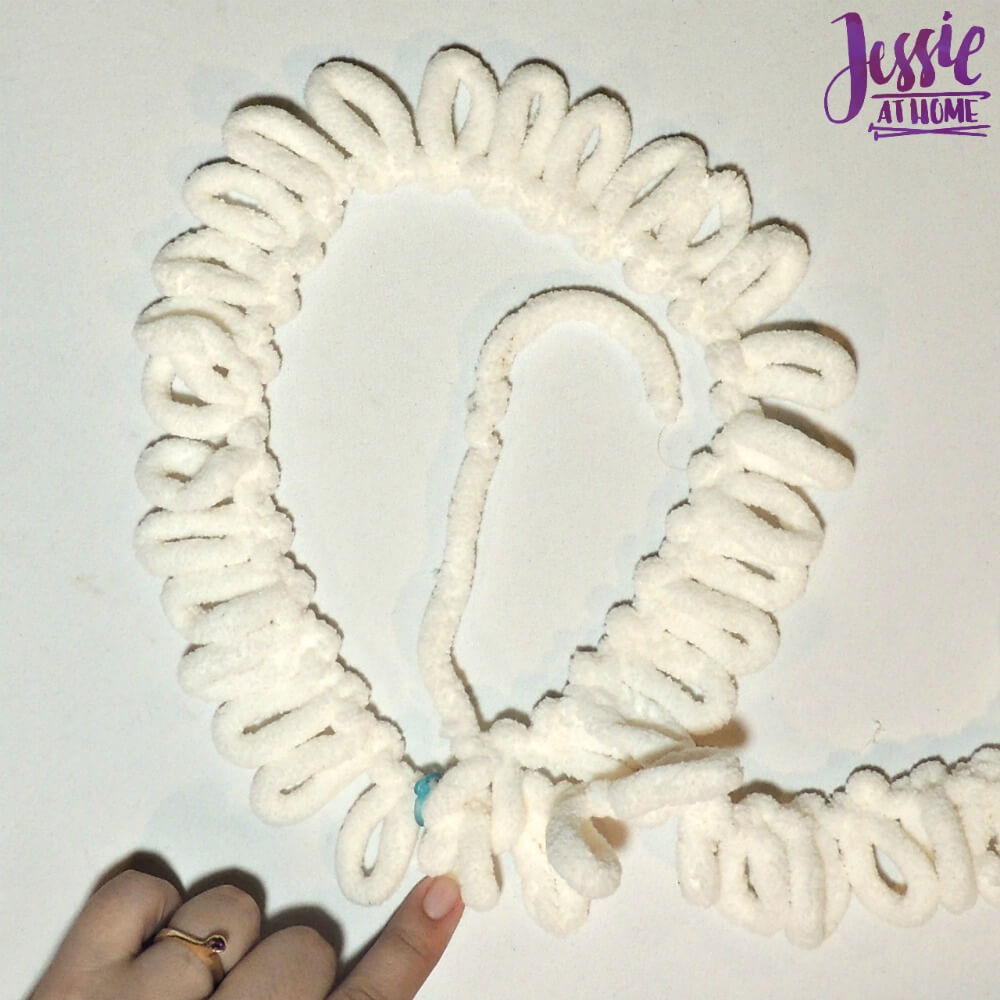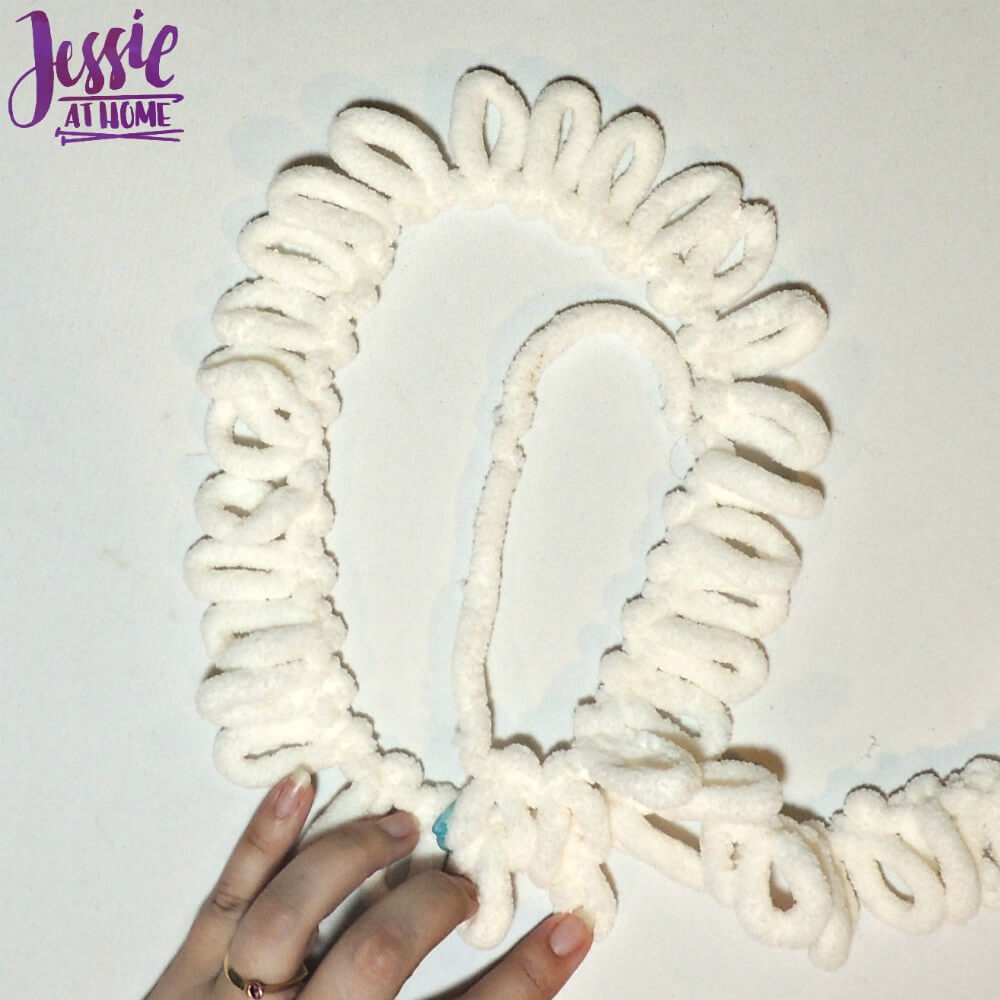 Cut open the last two loops to leave a tail.
Take the next loop in the cowl and pull it through the last loop worked, *take the next loop in the cowl and pull it through the last looped worked; repeat from * until there is only one loop.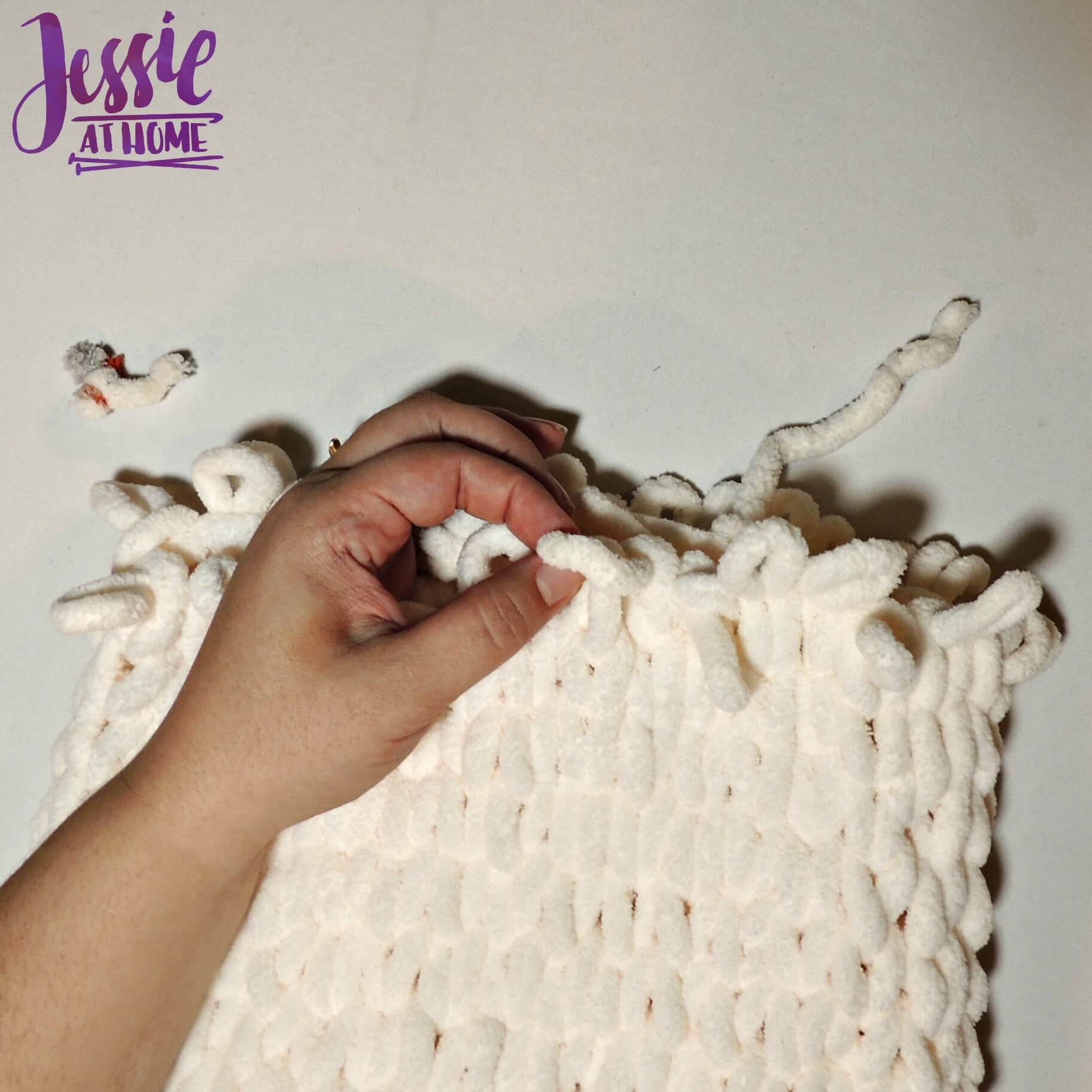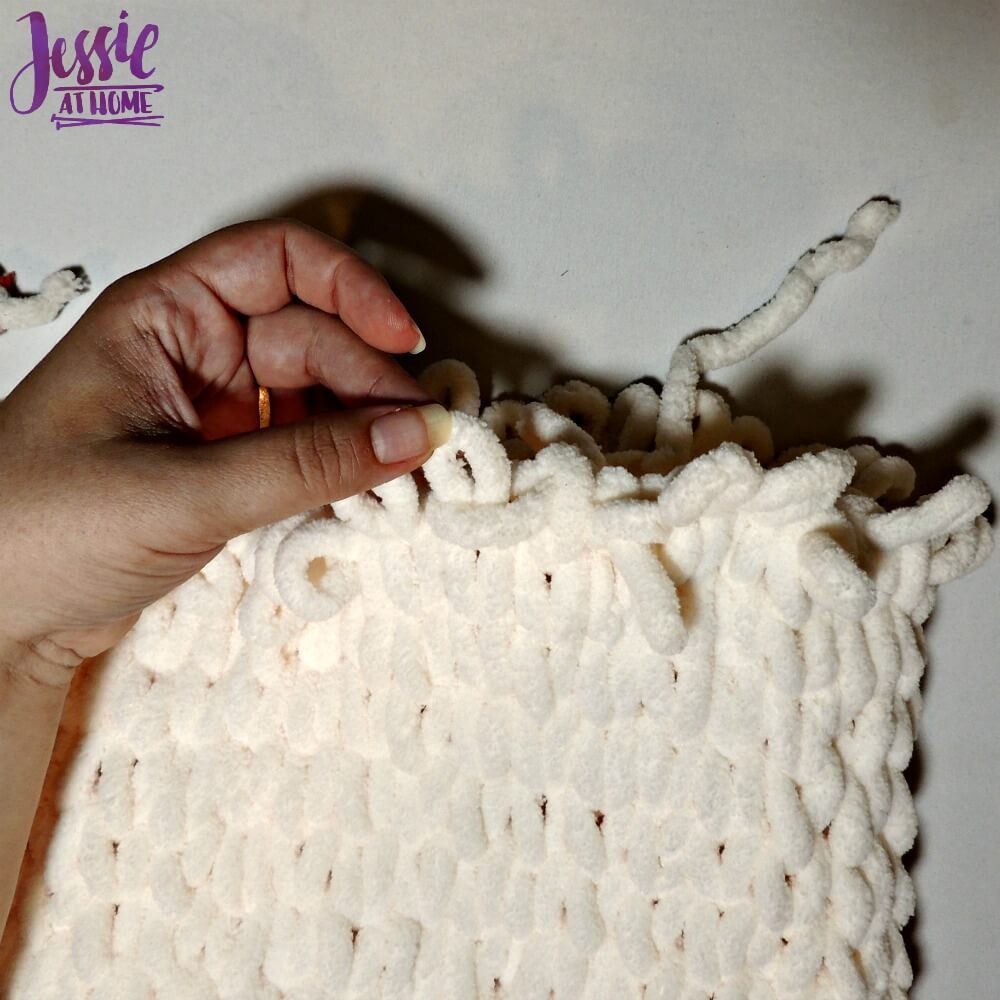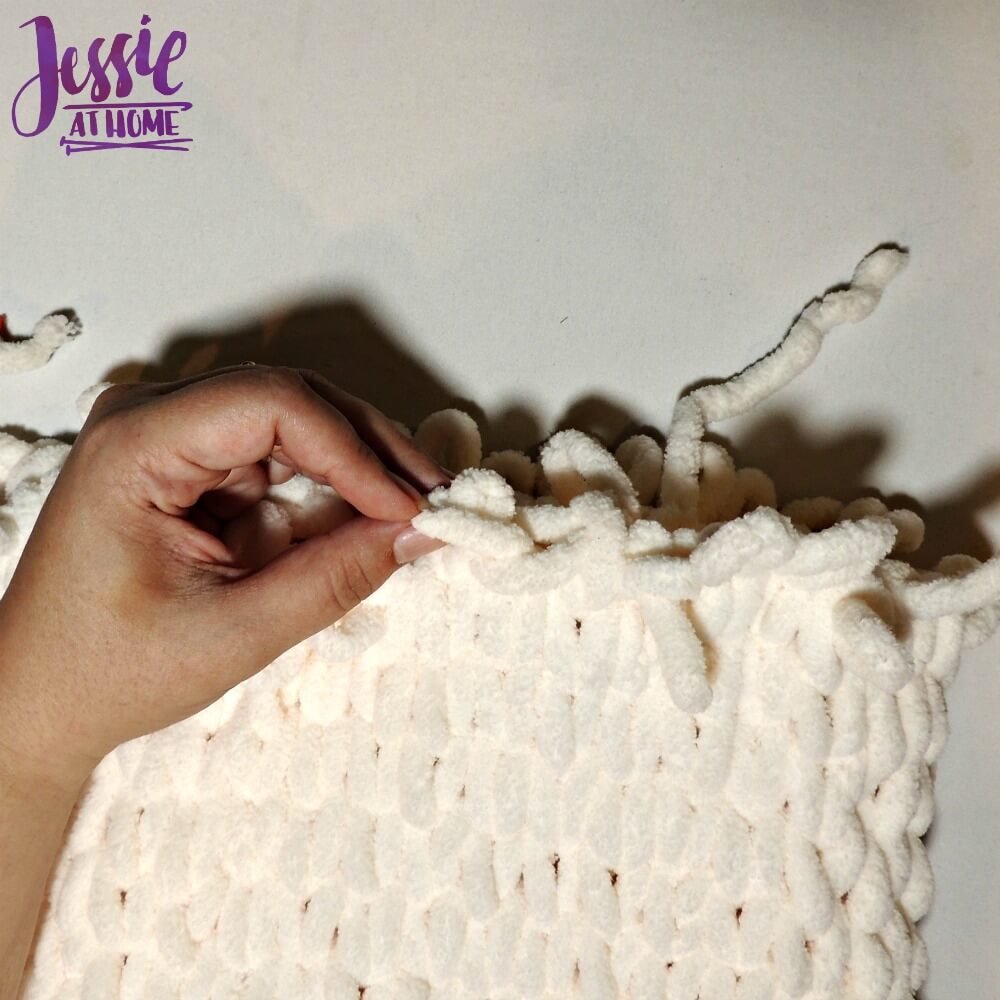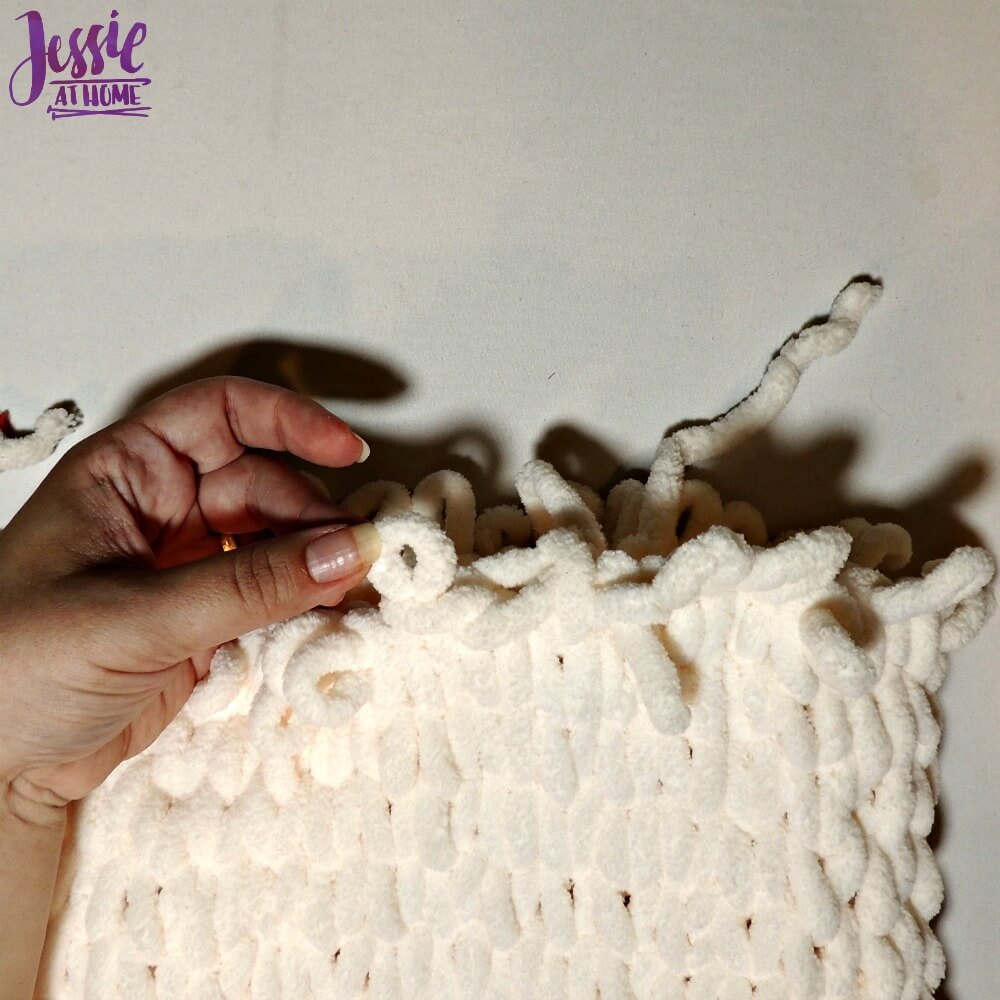 Pull the tail through the last loop.
Weave in all ends.
Here is a video to show how all that is done!
Wear or give and enjoy!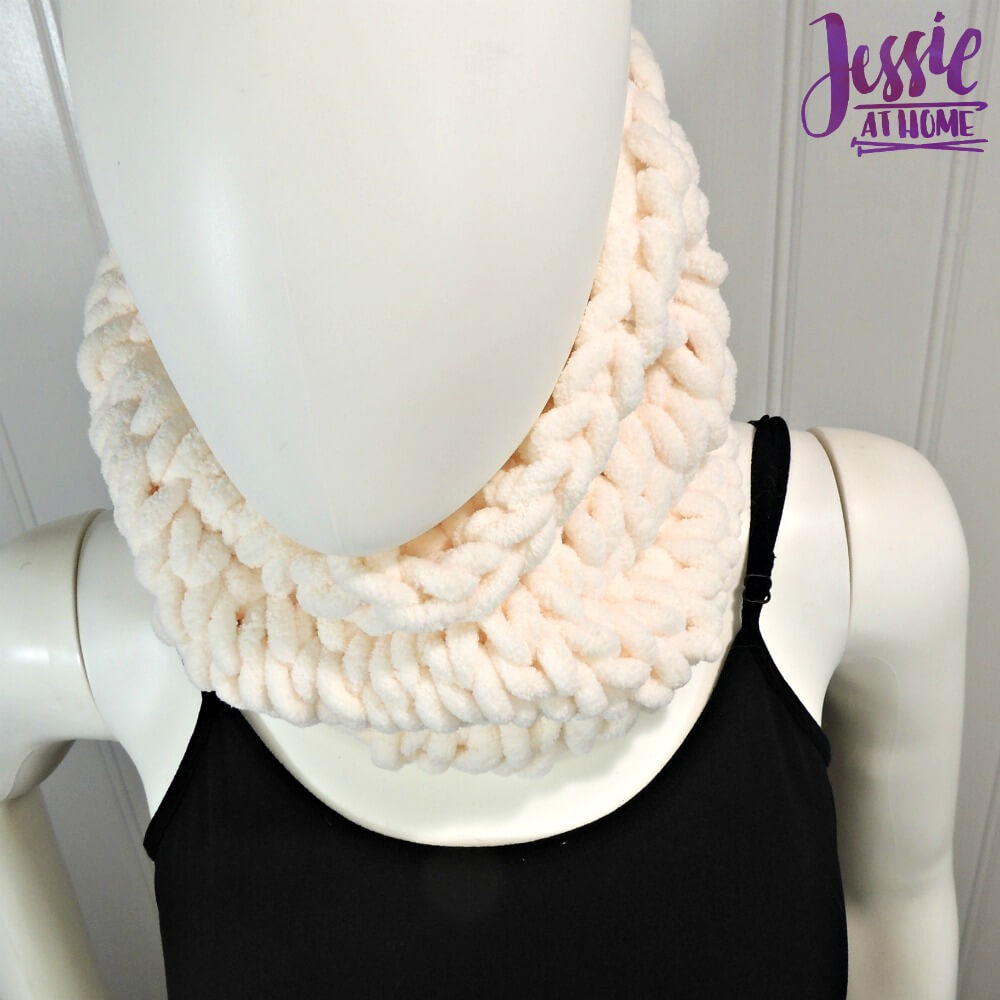 If you enjoy what you have found here at JessieAtHome, please like my Facebook page to get all the updates on new tutorials, other posts, sales, and coming events.
If you have any questions or concerns, want to share pictures of your work, or just want to chat with Jessie and other crafty individuals, than join my Facebook group.
If you enjoy this free crochet pattern, please consider buying some of your supplies from one of these affiliate links. Thank you.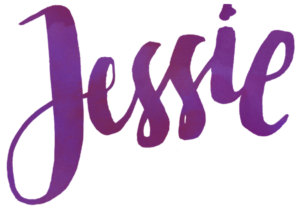 ©Copyright 2018 Jessie Rayot / Jessie At Home All my videos, patterns, charts, photos and posts are my own work. Do not copy them in any way. If you want to share this information with someone, share the link to this post. If you want to share on your own blog / website, then you may use the first photo in this post and link back to this post. You may not give away printed copies of this post. Thank you.