Hello my crafty friends. I have something new-to-me to share with you today! When I was at SNAP back in April, I was gifted a blogger pack of various vinyls from Expressions Vinyl. I have been thinking about how I want to use it, and the first project finally came to me: a decal for my phone case!
I thought for a while about what I would like. I pulled out the sticky back vinyls from the kit and found a glittery coral and a shiny silver. I decided they wanted to be a flower. So I went into my Cricut Design space and found a 2 layer flower that I liked.
I sized it to fit my phone case, then I made sure the background image (in this case the flower part) was first on the list, and the top image (the stem) was second so it would cut them in that order. It's not a big deal if they are cut out of order, but it makes life a little more organized.
Next I cut. First was the bottom layer which I cut from the glitter vinyl. I put my cutter on the dot just after vinyl, because the glitter vinyl is a little thicker than regular vinyl. It was the perfect kiss cut. The vinyl peeled off with no problem. It was sturdy enough that I didn't feel like it was going to tear, though I still peeled with caution.
Next I carefully applied the vinyl to my phone. I think if I were to do this again, I would have cut the vinyl around the image before peeling off the decal, then peeled off just the background, leaving the decal on the backing. Then I would have carefully applied transfer tape, or even just a few strips of clear tape before peeling off the decal so that it would hold it's shape better while I transferred it to the case. This is a newbie issue, not a vinyl issue. Live and learn, right? Thankfully, I was still able to get the decal on how I wanted, it was just a bit difficult to hold onto all those branches.
Now it was time for the second layer. Don't forget to put the blade on regular vinyl for this one.
Again I carefully removed the decal (same not about the transfer tape here), and applied it to my case. I used the scraper to gently press both layers down. I really should have done this after the first layer as well, but it still worked just fine. The vinyl stuck to the case nicely, and stuck to the other vinyl nicely.
Now isn't it pretty? I am quite happy with the vinyl. It was sturdy to work with, stuck nicely, and looks great. I can't wait to show off my new phone case!
I'm really looking forward to trying more of the vinyls from the blogger pack. I wonder what I will create?!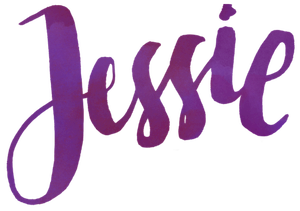 ©Copyright 2016 Jessie Rayot / Jessie At Home All my videos, patterns and posts are my own work. Do not copy them in any way. If you want to share this information with someone, share the link to this post. If you want to share on your own blog / website, then you may use the first photo in this post and link back to this post. You may not give away printed copies of this post. Thank you.
This post may contain affiliate links/ads. If you purchase something from a link in this post, I may be compensated.