I've been trying to decide what to do with several pretty colors of Plaid watercolor paints, and I finally figured it out! I saw these nifty flower paintings made with books and string and just had to give it a go. I tried it out and it was so much fun! I think the girls and I will be making more of these to use in out present wrapping.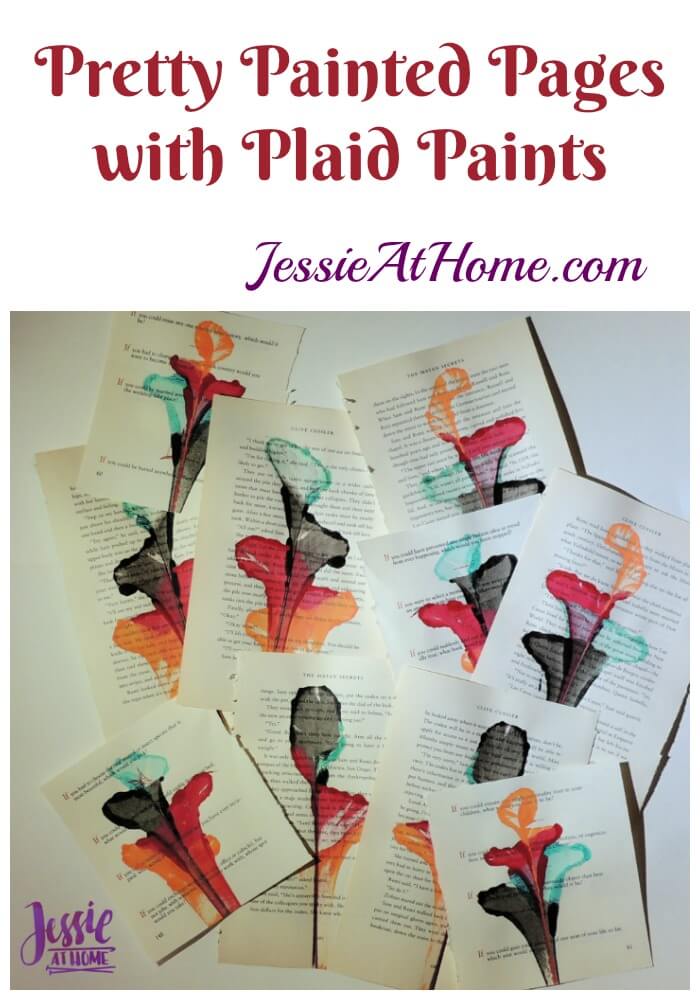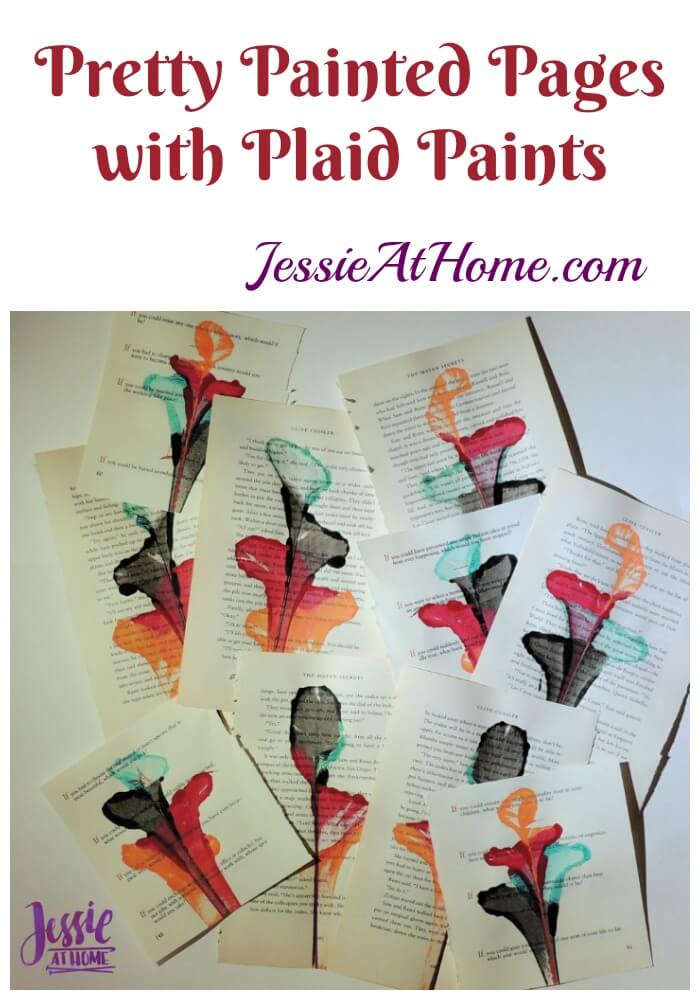 The paint used in this post was provided by Plaid. All opinions are my own.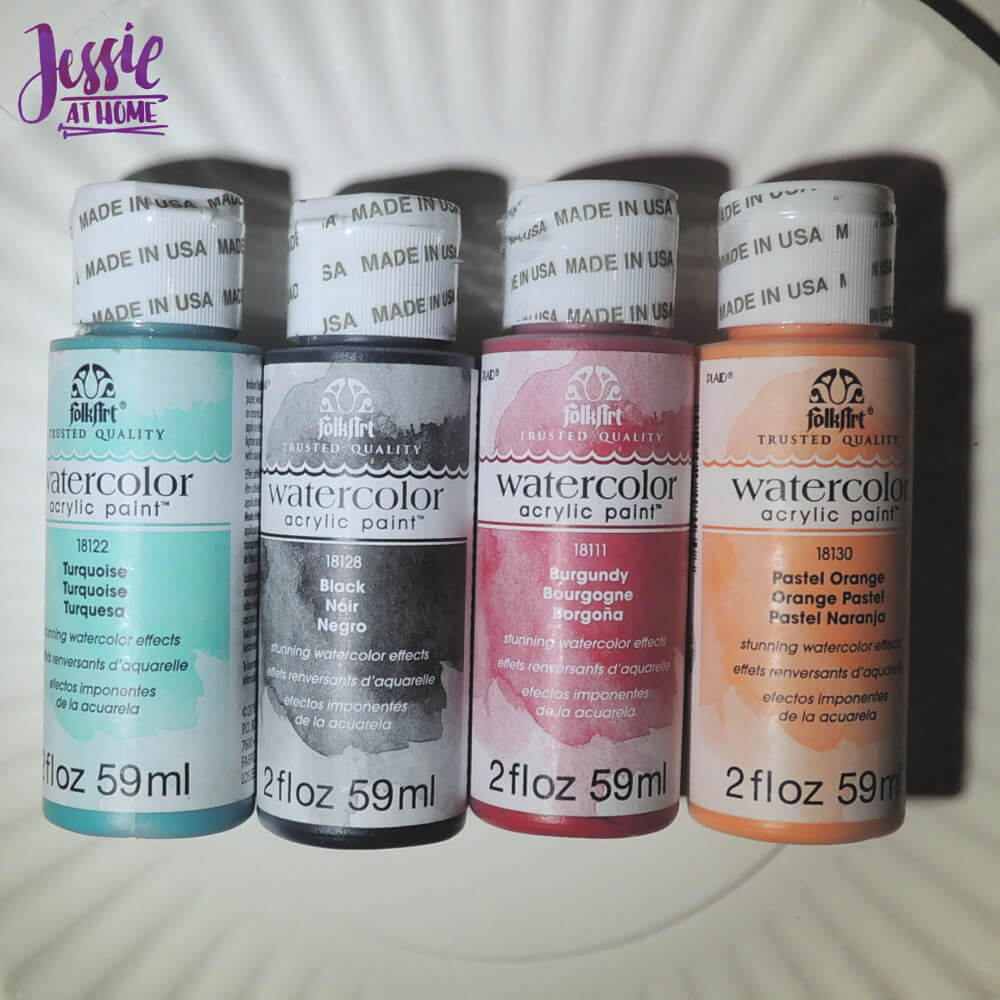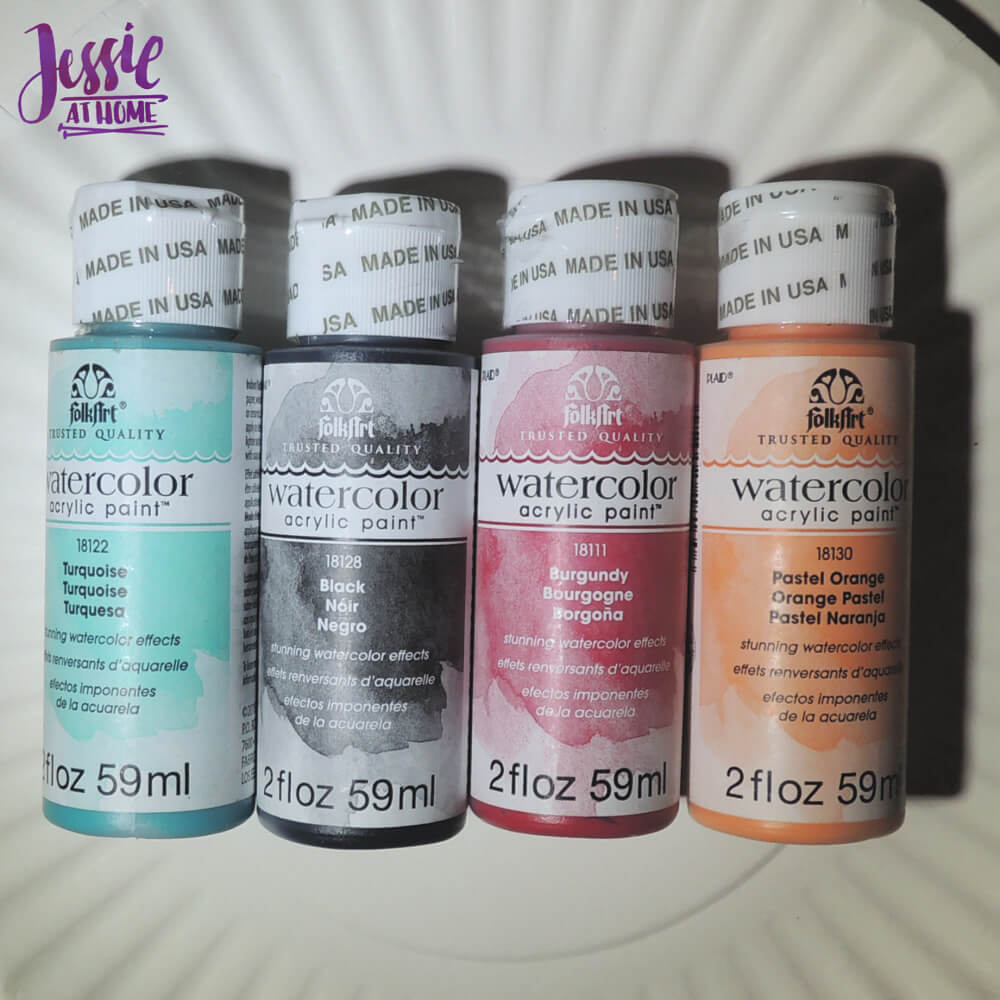 Here are the paints I used for this project. I had a few different kinds of paints but I decided to try the watercolor paint. I just thought it might work well for this project, even without using water. You can find a nice set of these paints on Amazon HERE.
All you need to make these fun flowers are:
paints (linked above)
string (I used crochet thread)
a book that can be cut up
a paint pallet (I used a paper plate)
something to push the string into the paint (I used coffee stirrers)
a craft knife to cut the pages out of the book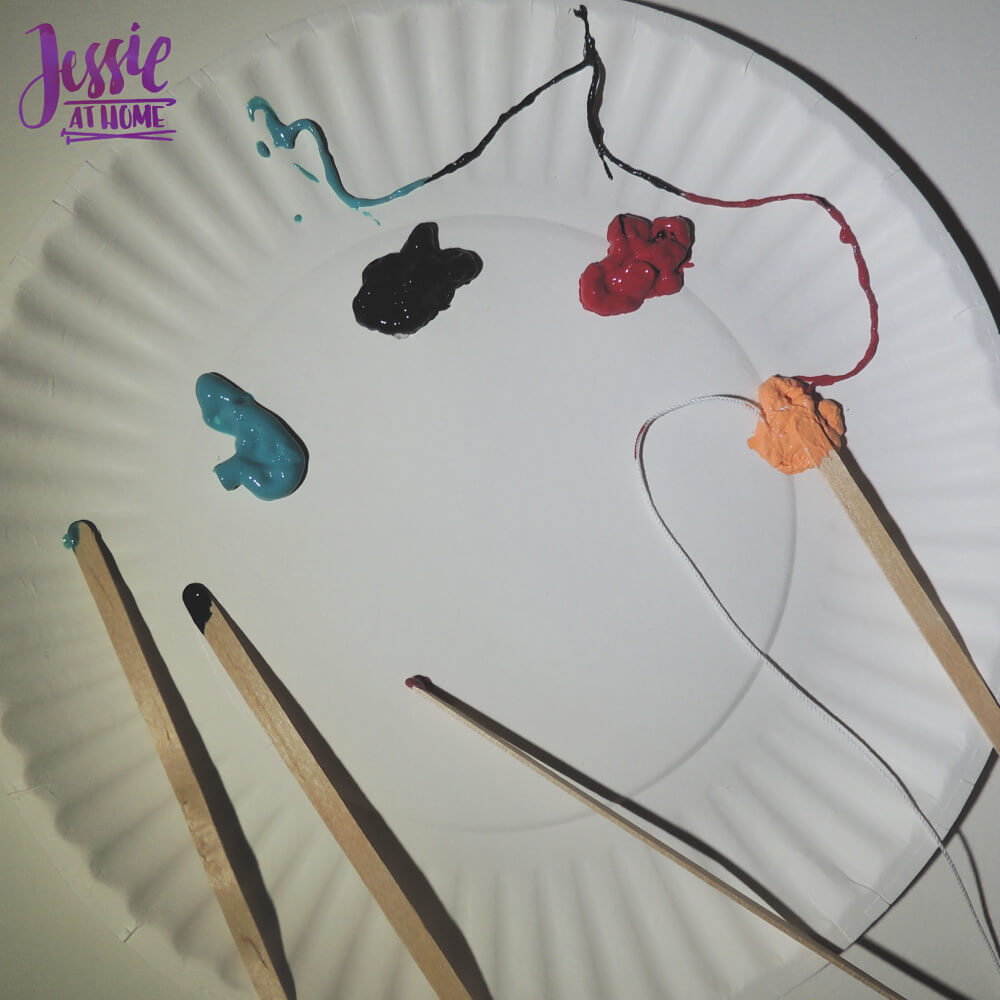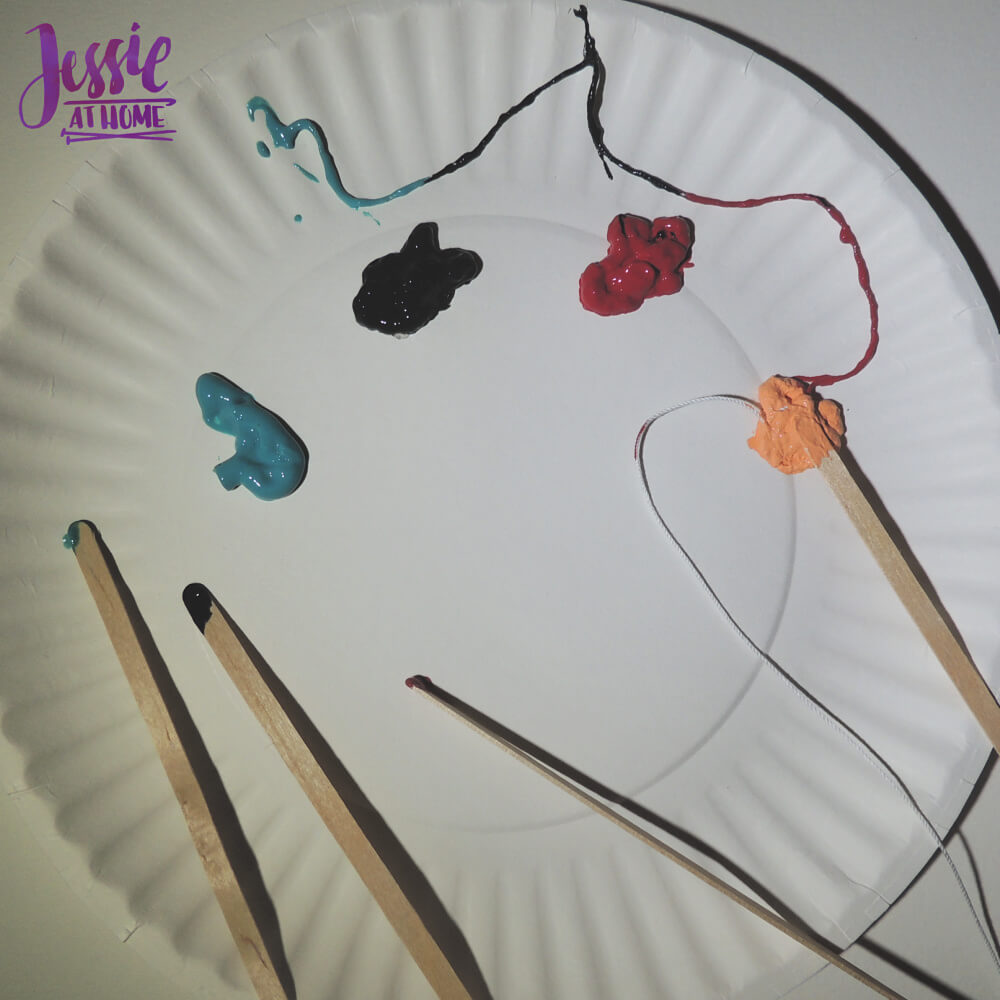 To begin I opened my book up a little ways in. I then cut a piece of string about one yard long. I squeezed a small pile of each color paint onto a paper plate, leaving an inch or two between each pile. I then used the coffee stirrers to poke several inches of string into each color paint. Why do I have a large bag of coffee stirrers? Well that is a funny story involving my dear friend Tamara and a hotel that was very eager to please!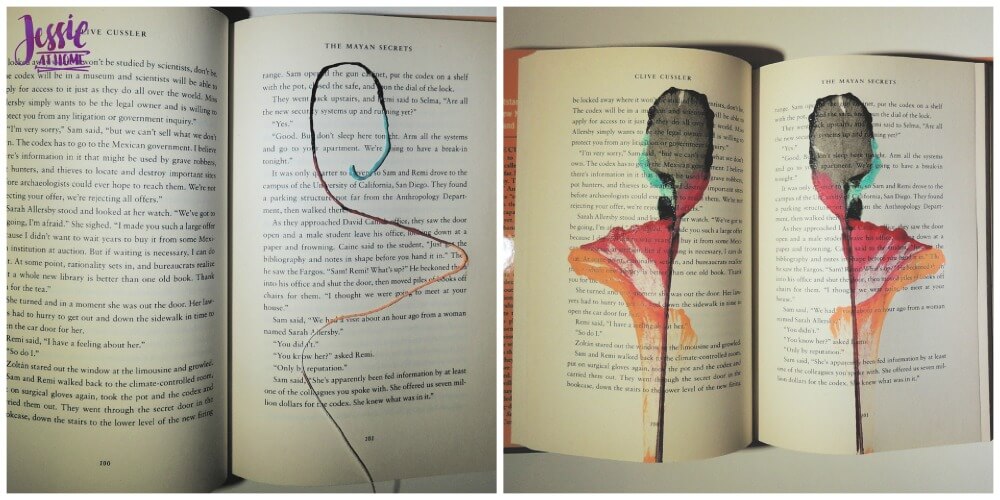 Next I held the painted string above the book and slowly lowered it on to the page as seen above. I then closed the book and held it closed firmly with one hand. With the other hand I slowly pulled the sting out by the unpainted tail.
I wasn't incredibly pleased with my first attempt. The blue was almost totally covered by the black due to how I laid out the string. I didn't paint enough of the string either.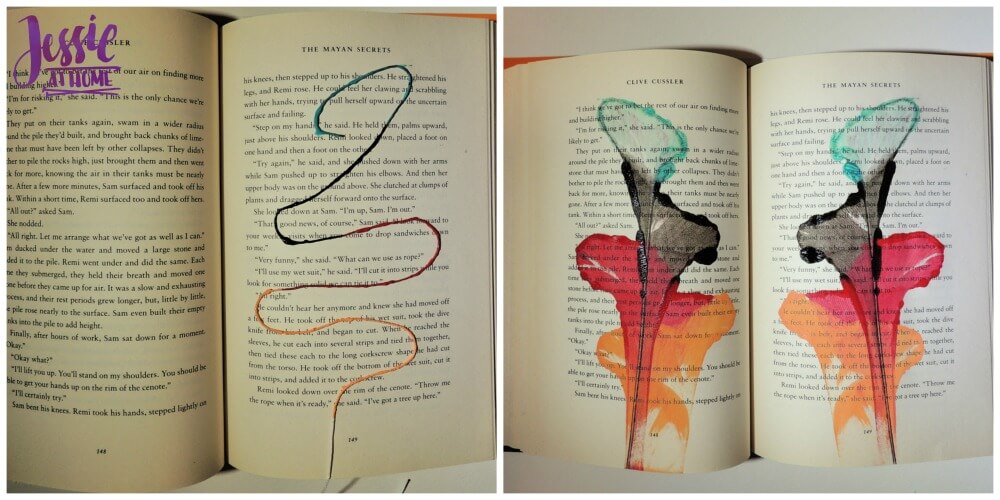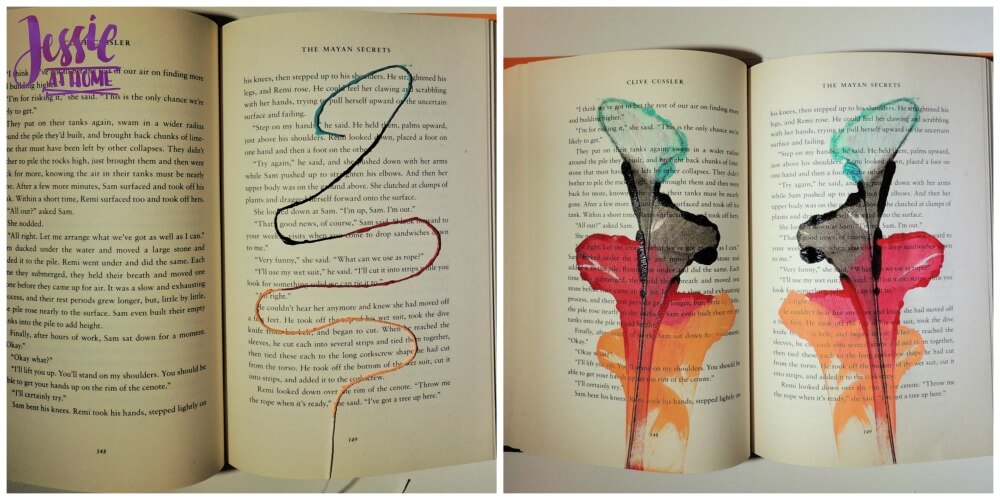 My second attempt was much better. I made each section of color on the string a bit longer and paid more attention to how the top of the flower was laid out. This resulted in a much better product.
I have a few tips I picked up while creating my garden of flowers, so I will pass them on to you. Hopefully they will help you out.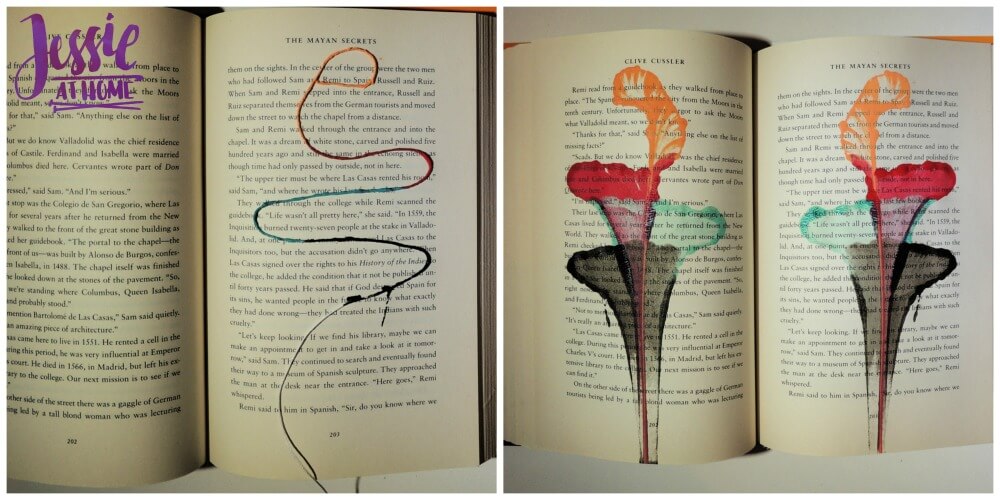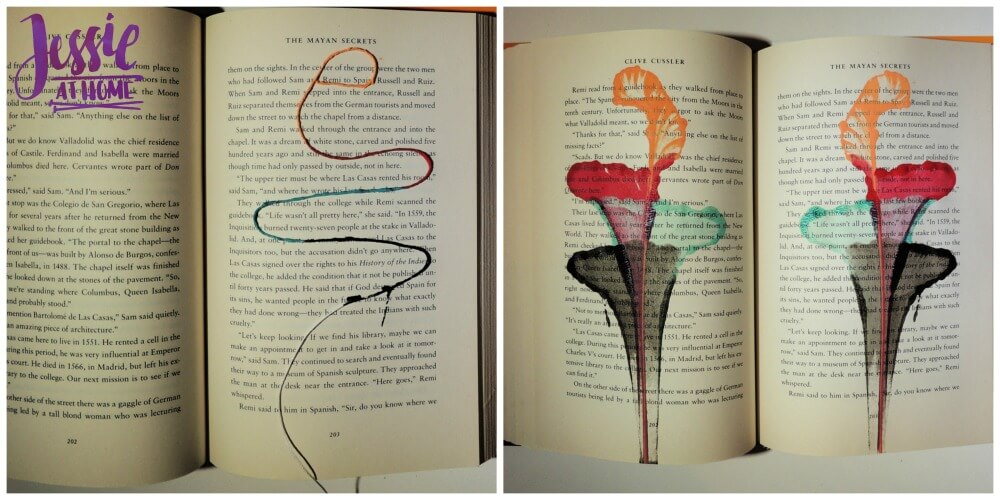 A hard cover book is a great way to make these flowers. If you use a soft cover book or just paper, or something else without a hard cover you will want to grab a clipboard or some other hard, flat item to place on top before pulling your string. It is important to have strong, even pressure before pulling out the string.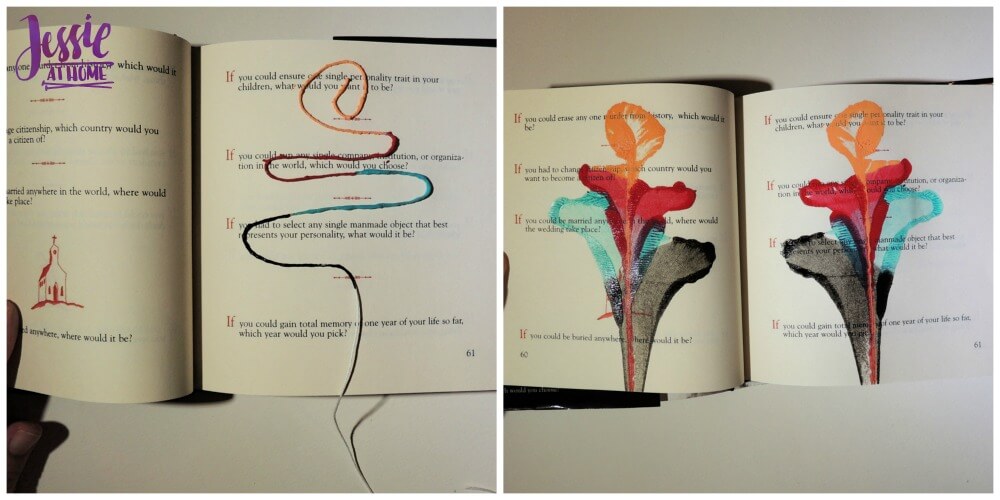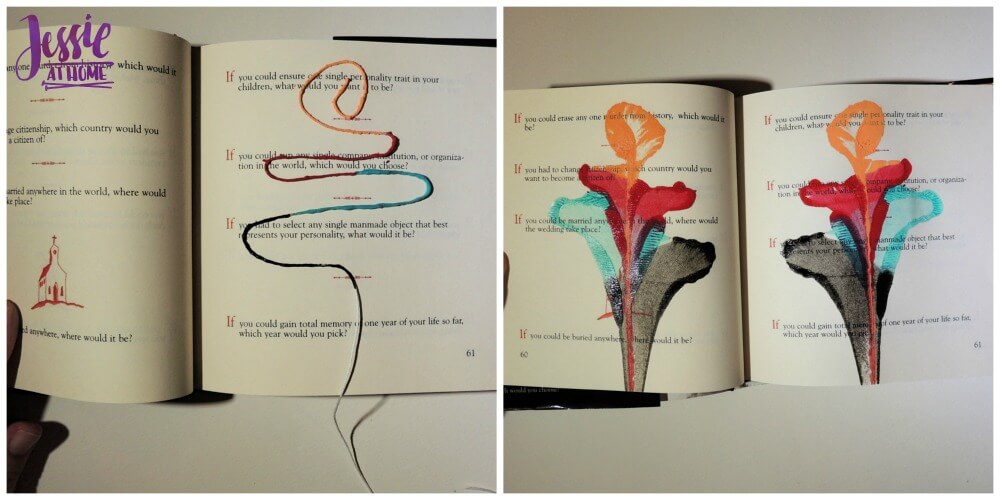 Take a look at all the flowers I created. if you see something you like, look at how the string was laid out to get that look. I wasn't pleased with the shorter book, I think it needs a longer section below the end of the paint to get a nice stem.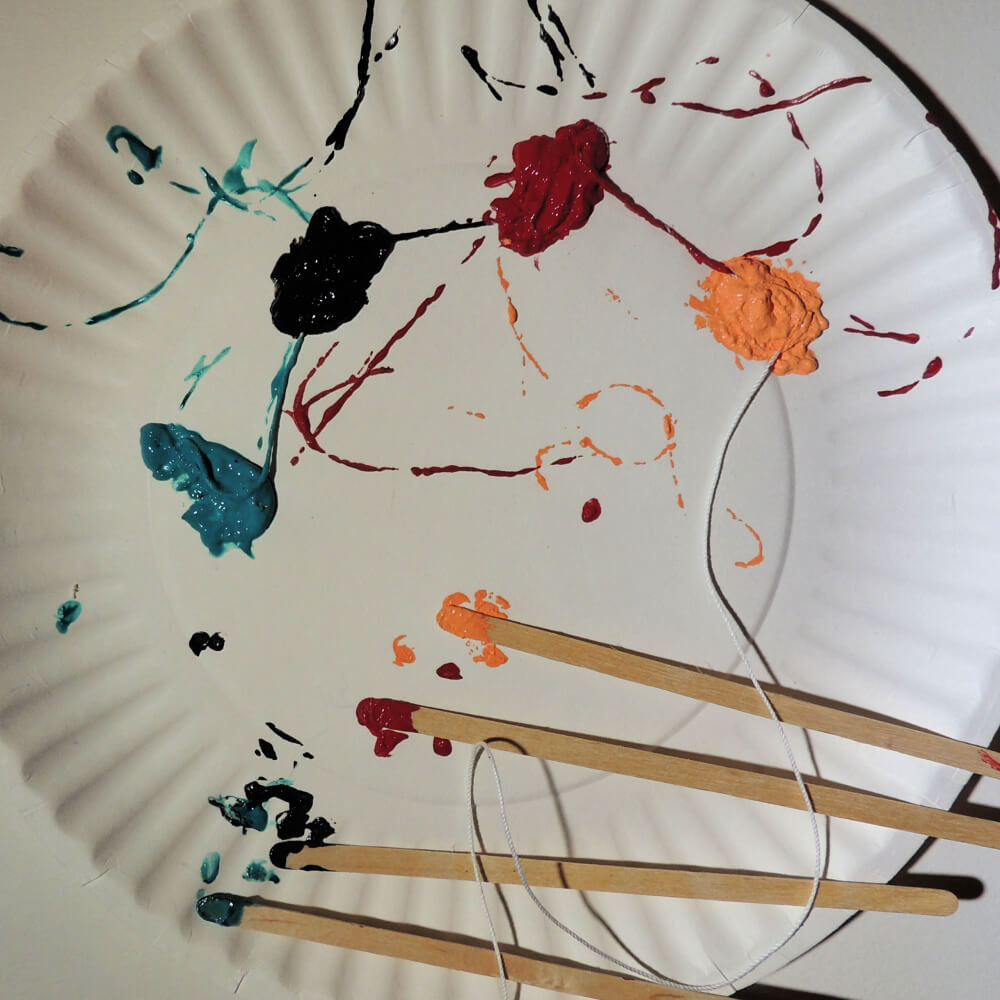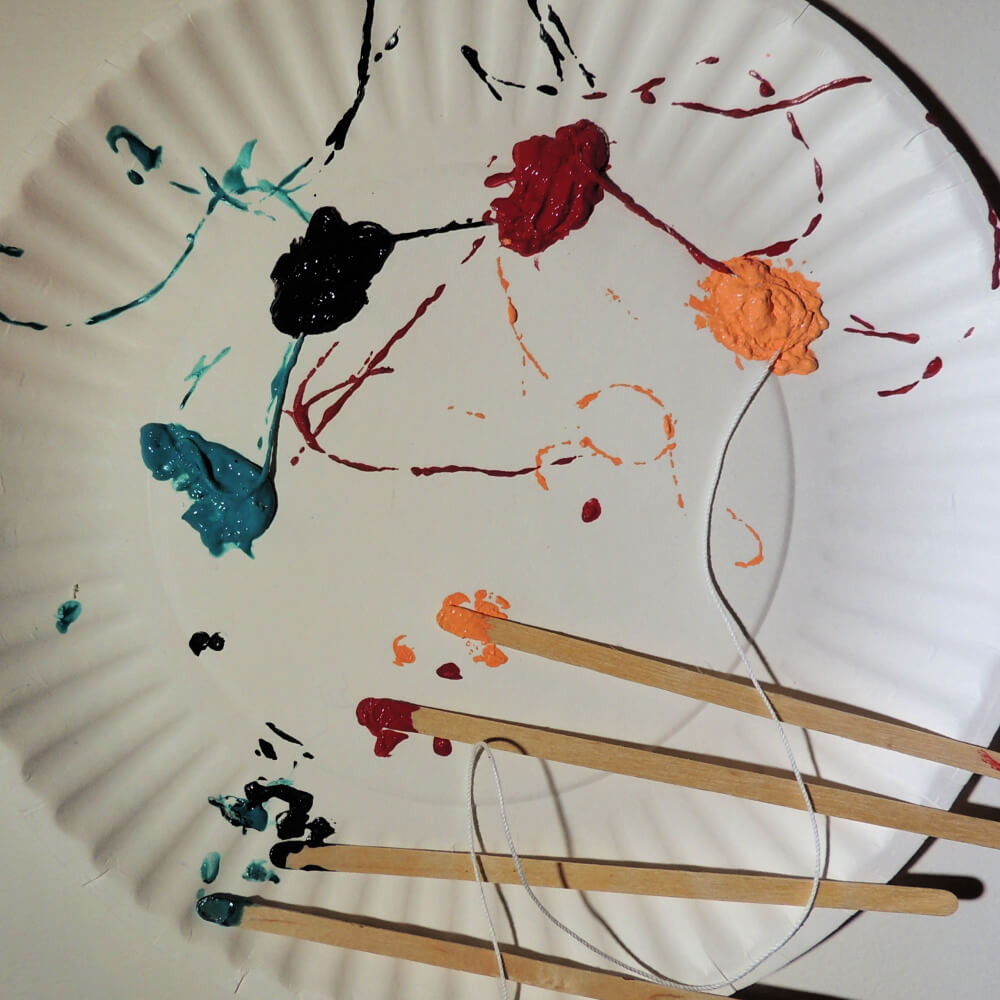 After a few tries I realized I didn't have to take the string totally out of each pile of paint before smushing it into the next. I just piled it into the first color, then pulled out just enough to get to the next color and piled it into that one, and repeated for each color. This was much easier.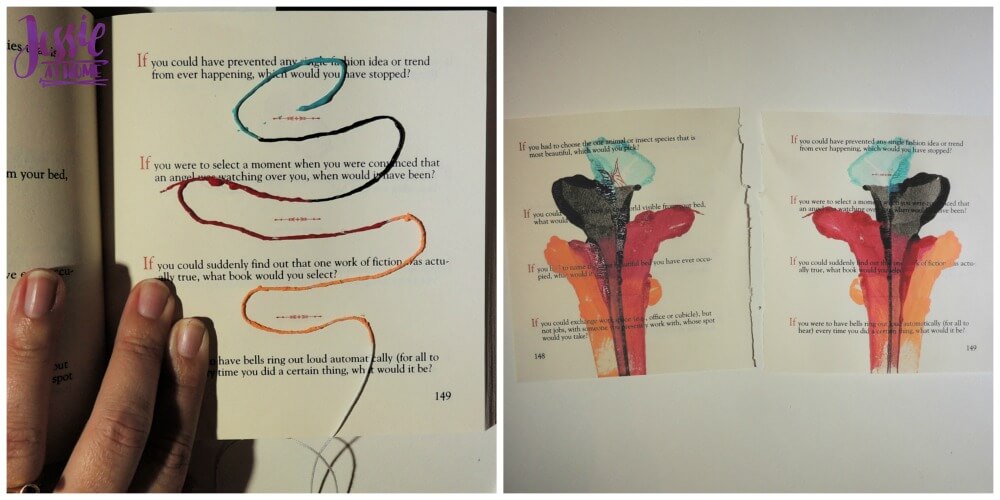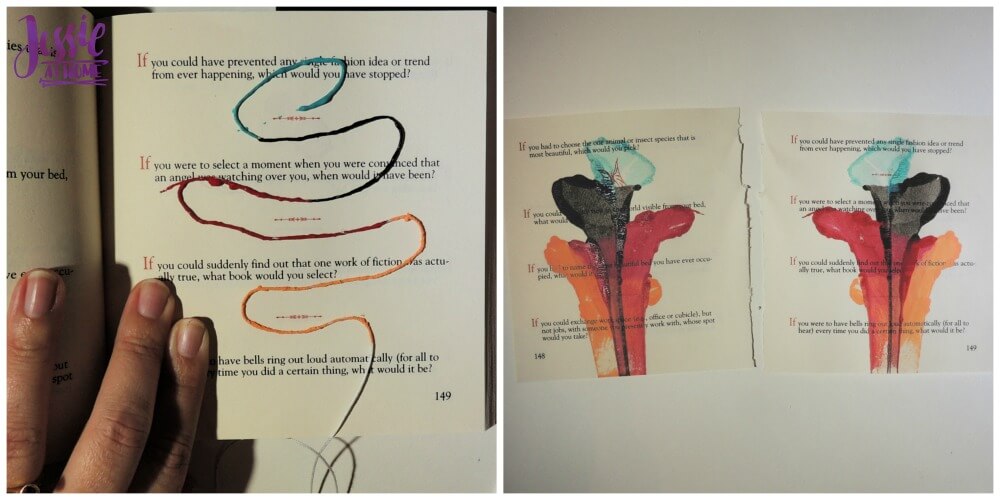 You could do this with fabric to sew into crafts, or even with already made items like tote bags (you can make two at a time!). You could also do this with craft paper and make wrapping paper with it. There are so many ideas.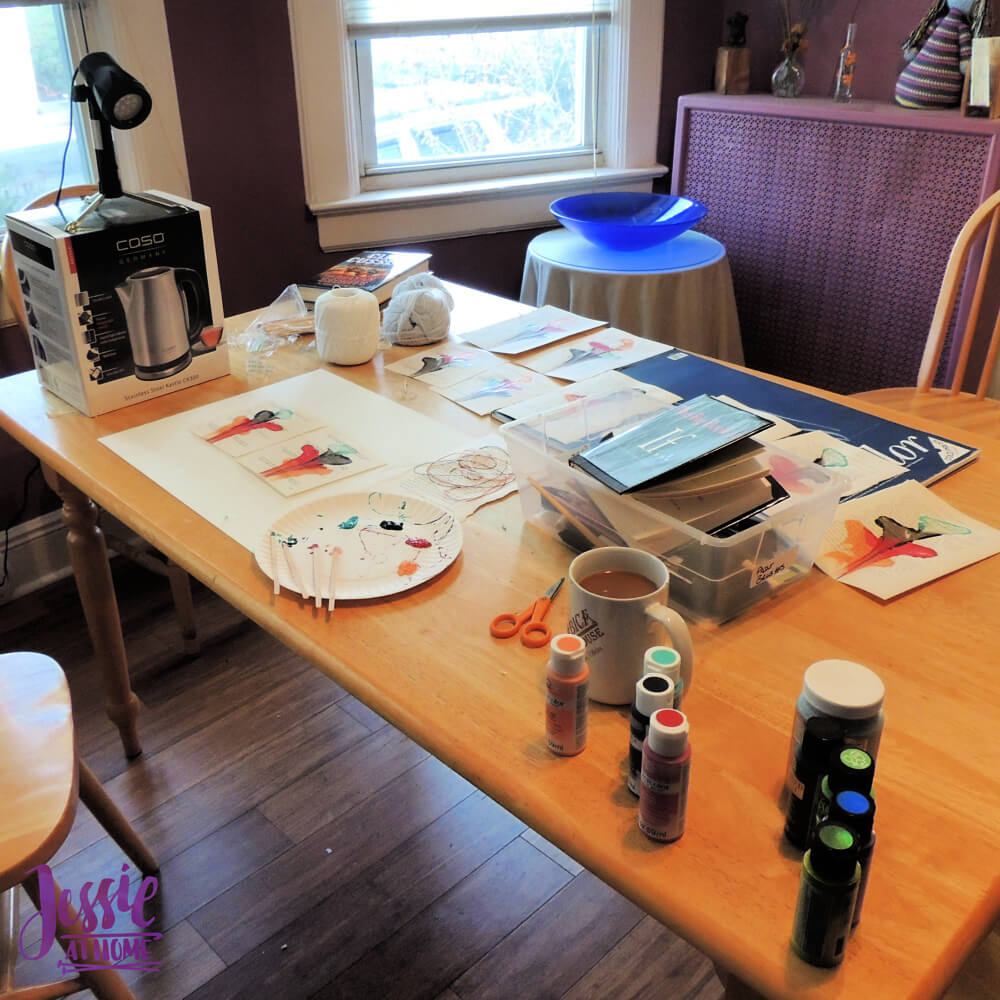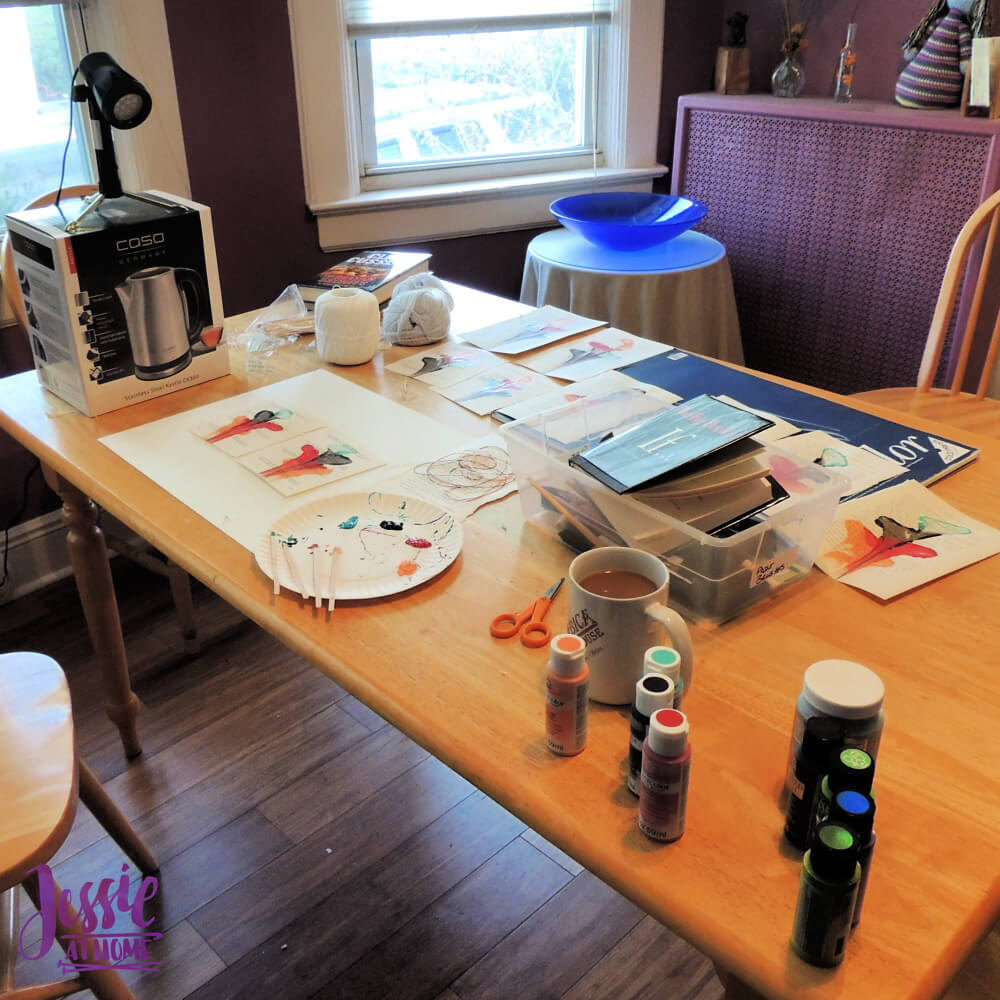 Here's a shot of my work space – AKA my dining room table. I know some of you get a kick out of the "behind the scenes" shots. I can actually see my living room TV from the table so I had Star Trek The Next Generation on while I was making these.
Happy crafting my friends!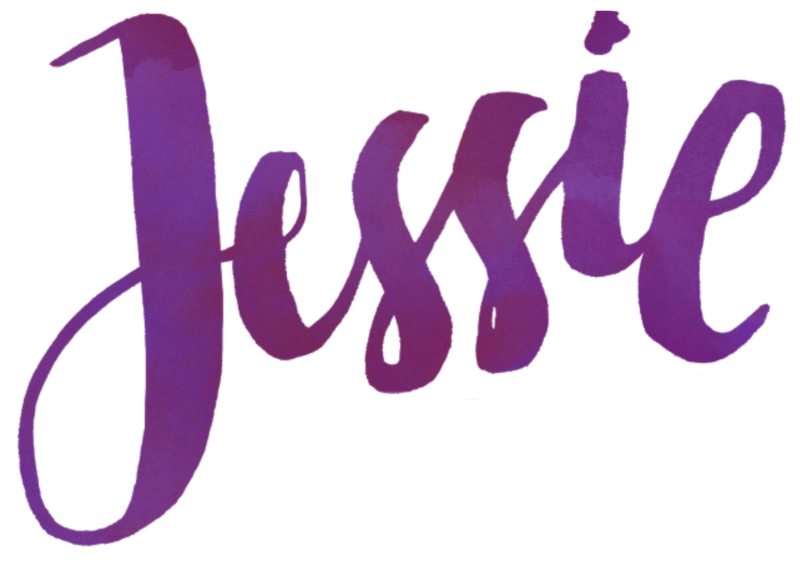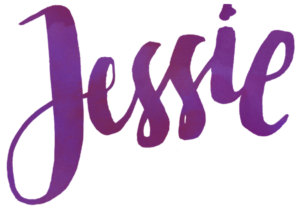 ©Copyright 2018 Jessie Rayot / Jessie At Home All my videos, patterns, charts, photos and posts are my own work. Do not copy them in any way. If you want to share this information with someone, share the link to this post. If you want to share on your own blog / website, then you may use the first photo in this post and link back to this post. You may not give away printed copies of this post. Thank you.
If you liked this post, take a look at these!