Sometimes a room needs a little something to pull it together. Sometimes your feet need a little padding, sometimes you need something to catch the splashes from the bathtub or the kitchen sink. What to do? Make a rug!!! This week, I have plenty of fun rug ideas for you.
Here are the names and links of each pattern.
1) Crocheted Daisy Rug by Meladora's Creations
"This Free Crochet pattern teaches how to make a daisy rug made from motifs. This is a plush soft and stylish crochet rug."
2) Little Waves Crochet Rug by Tamara Kelly
"I've been wanting to design a crochet rug for ages, and having just moved, I finally knew just what I wanted to make! Inspired by the ocean themed children's bathroom in our new home, I'm proud to present the Little Waves Crochet Rug!"
3) Simple Crochet Rug by ELK Studeo
I've recently had new floors laid in my kitchen, bedrooms and bathrooms… the decor in the bathroom needed changing, and I wanted to spend my money wisely so a simple crochet rug was the perfect spot to save money in the bathroom.
4) Soothing Pebbles Rug by Pattern Paradise
This fun rug really looks like pebbles. I bet it feels really nice under your feet!
5) Hearts and Flowers Mat by From Grammy's Heart
I asked one of my gran'girls to draw a heart for me. She did and of course I thought it was so cute. I loved the shape of it! So, I began designing this Hearts and Flowers Mat!
6) Textured Bath Mat by Jessie At Home
"This Textured Bath Mat is super colorful and fun for your feet. I love the way textured bath mats feel on my feet! This one combines 2 sizes of popcorn stitches and Jacob's Ladder stitch along with a rainbow of colors."
7) Peek of Color Crochet Rug by KT and the Squid
"I wrote this pattern a while ago and l really like this stitch. It's fun and could be done in several color combinations to match any décor. This rug is nice a cushy because you use two strands of worsted weight yarn held together."
Don't forget to check out some of the other great Round Ups that have happened in Blogland over the last week!
To see more Round Ups from Jessie At Home, click here.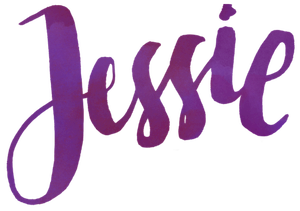 ©Copyright 2016 Jessie Rayot / Jessie At Home All my videos, patterns and posts are my own work. Do not copy them in any way. If you want to share this information with someone, share the link to this post. If you want to share on your own blog / website, then you may use the first photo in this post and link back to this post. You may not give away printed copies of this post. Thank you.
This post may contain affiliate links/ads. If you purchase something from a link in this post, I may be compensated.

Want to get the latest posts from Jessie at Home delivered straight to your email?
Subscribe to the Jessie at Home newsletter! We'll send you the latest patterns and tutorials. We will never spam you, promise to never sell your email address, and you can unsubscribe at any time.