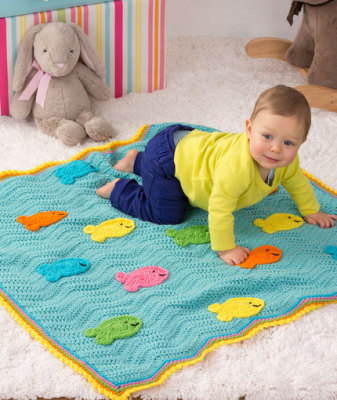 School of Fish Blanket
Designed by Jessie Rayot
for Red Heart
Crochet Pattern
RED HEART® Super Saver®
The rippled waves are the perfect background for these colorful fish. Use this crocheted blanket as a fun way for a toddler to start learning colors and how to count the fish.
Click here to go to the pattern.