Hello there Blogland! I have a new crochet friend to introduce to you today. Her name is Stephanie Pokorny, and if you have been on Facebook at all in the last month, you have probably seen a photo of her crochet costume for one of her sons that went viral. I love meeting new crocheters, and I love introducing them to you. Luckily for us, Stephanie agreed to an interview!
If you click on the images of her designs throughout this interview, they will take you to the Ravelry listing for the design.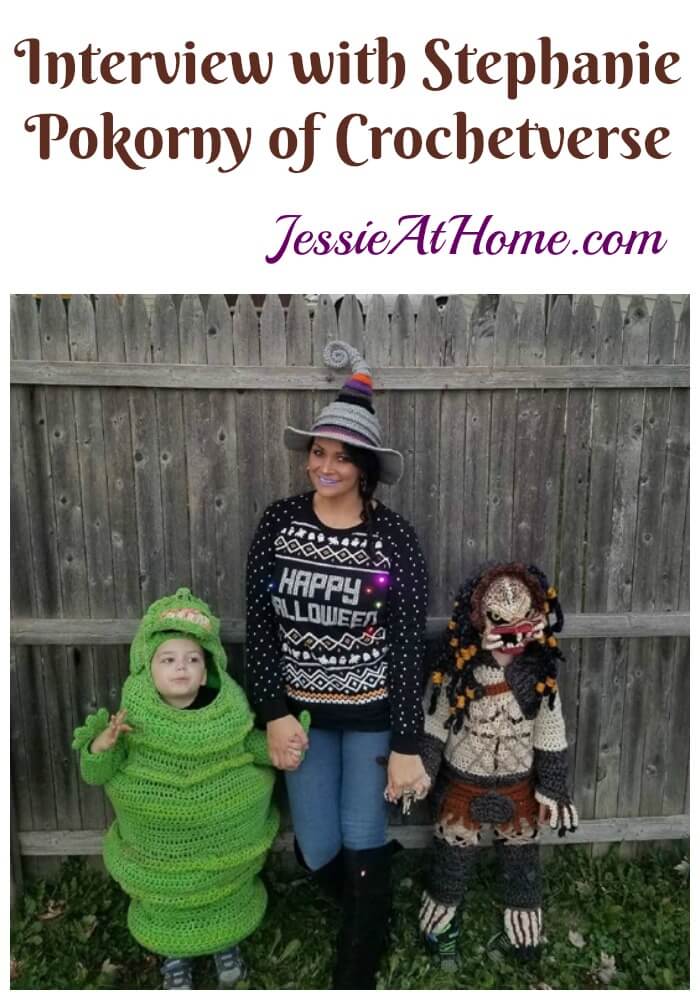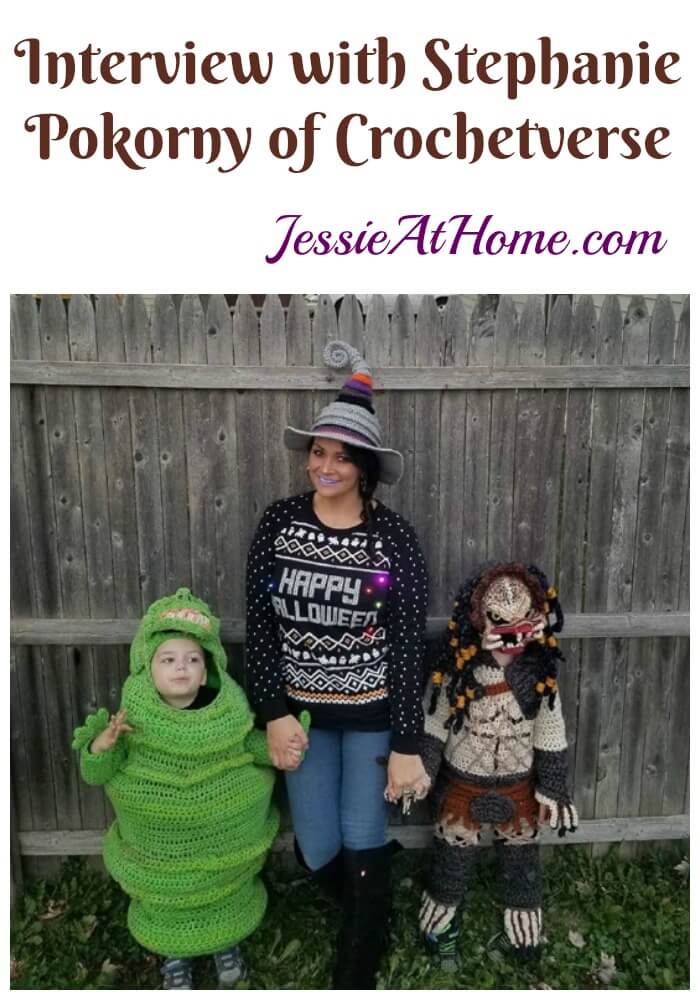 When and how did you learn to crochet?
I learned to crochet at 16, when my Grandma taught me. She used to make small lapghans for church and the Veterans hospital and I can remember loving them and wanting to learn.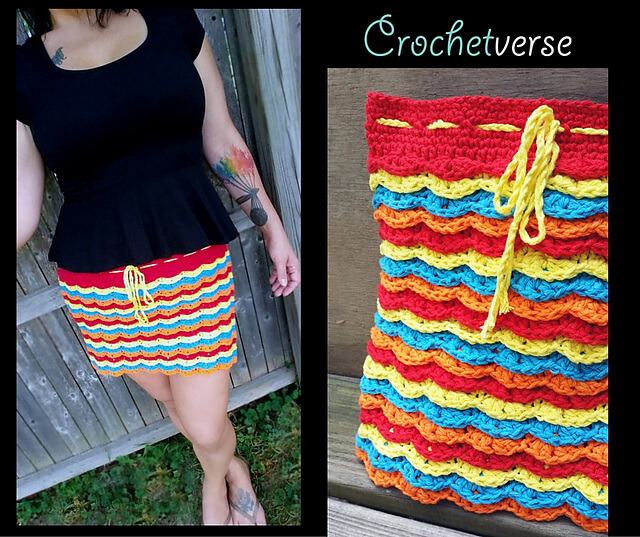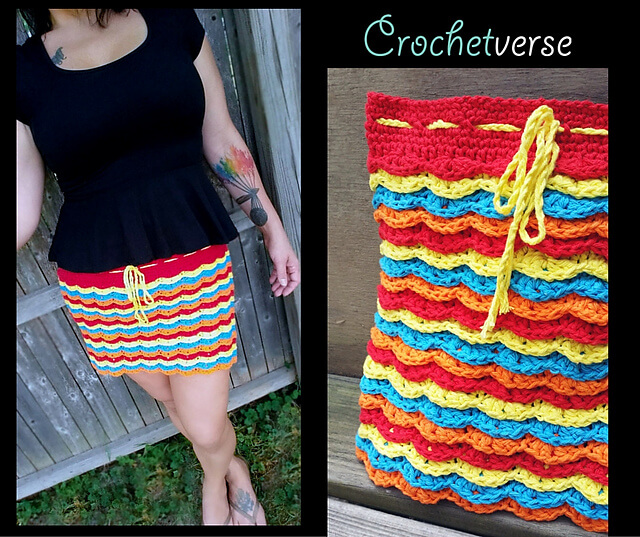 What are your favorite type of crochet projects?
My favorite type of crochet is most definitely colorful and fantasy. Specifically, costumery. Each Halloween, my children put in a order with me haha! I begin working somewhere near the end of September/early October on their pieces. I have 4 sons, two older (21/16) and two younger (6/3). They all love when I make stuff for them, even the older ones!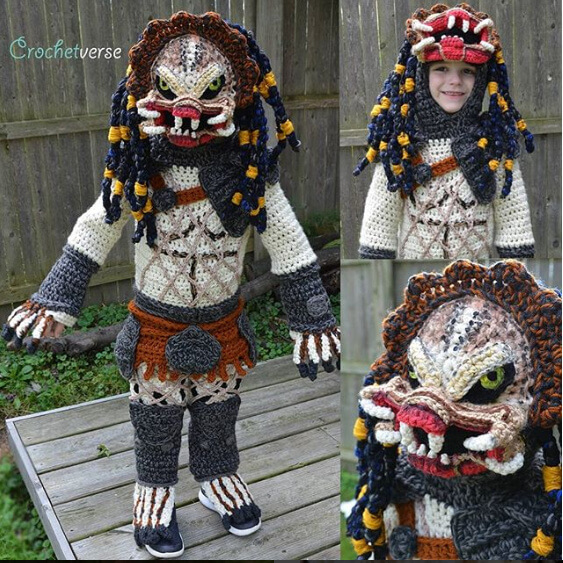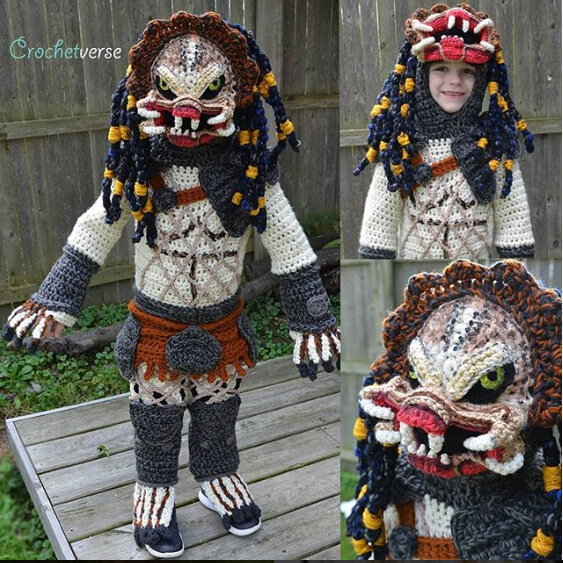 Tell us about this awesome Predator costume you created, why the Predator, what was your process?
My husband and I are 80s kids, so we often watch movies that are classics from that time. (And many have been remade in recent years as well!) Predator was one of these and how Jake decided to be that. I work with no pattern and freehand each one. They tend to take between 25-40 hours each depending on complexity.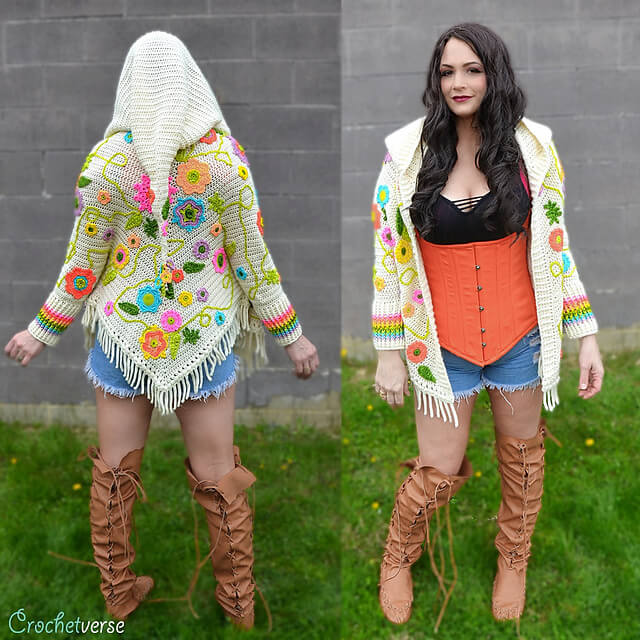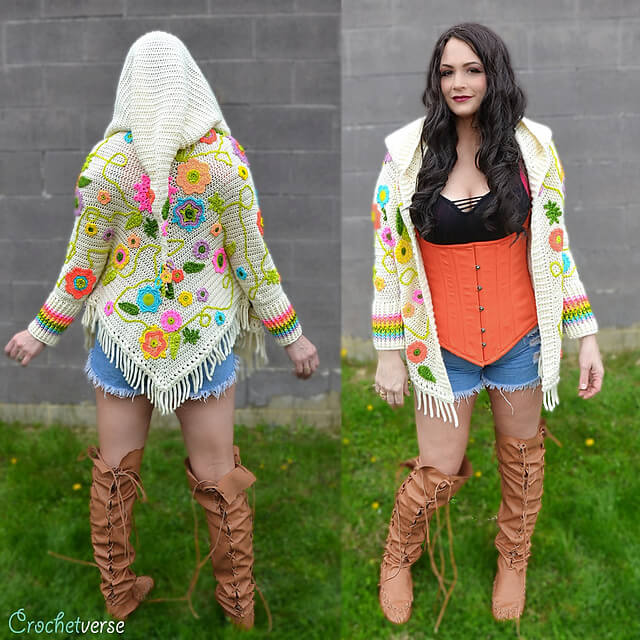 What are some of the accolades and attention you have received because of this costume?
I have been blessed to have my work so well received, not only by our crochet community, but also those who do not crochet. This is such a good feeling because one of my main goals is to further our artform and show people how amazing it can be! When someone tells you they want to learn to crochet because of something you made, that is a great feeling personally and for our crochet community. I have been featured in stories from so many outlets, and my boys and I enjoy reading each one. Some to mention are Huffington Post, Bored Panda, Buzzfeed, AOL In the Know, news outlets around the world and more! I will actually be on Russian news with my son this Monday. I would have NEVER dreamed that even possible. So… CROCHET FOR THE WIN!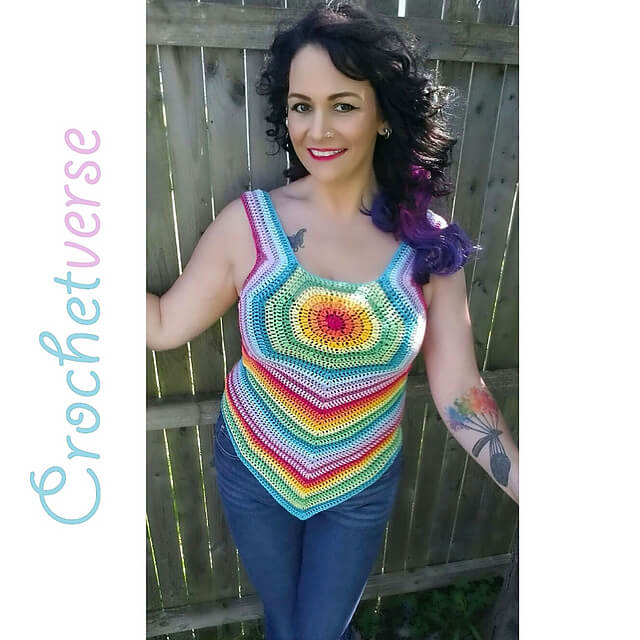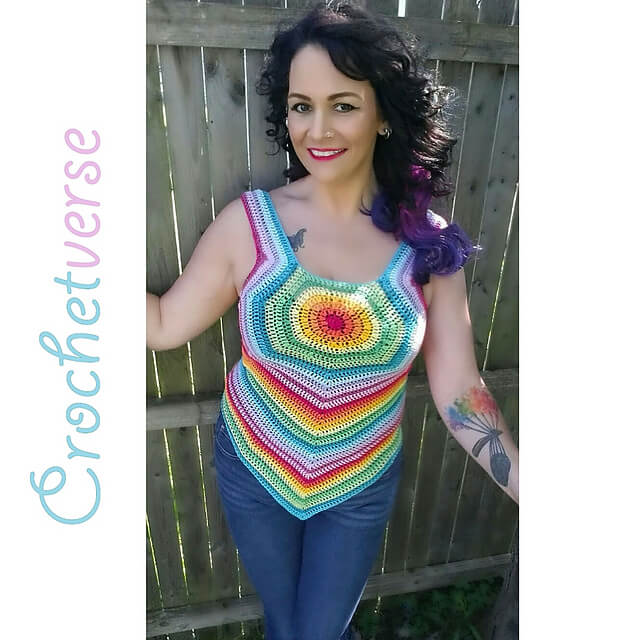 Are there other crafts besides crochet that you enjoy?
In all honestly, I would do every craft every day forever and ever, but I have truly honed in on crochet as my medium. So, while I embarrassingly have supplies for beading, needlepoint, knitting, painting, jewelry make, those just get to be lovely adornments in my craft room lol!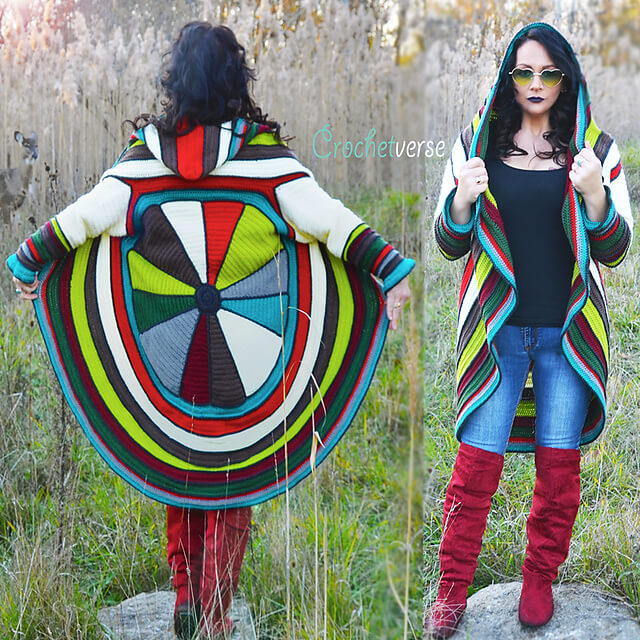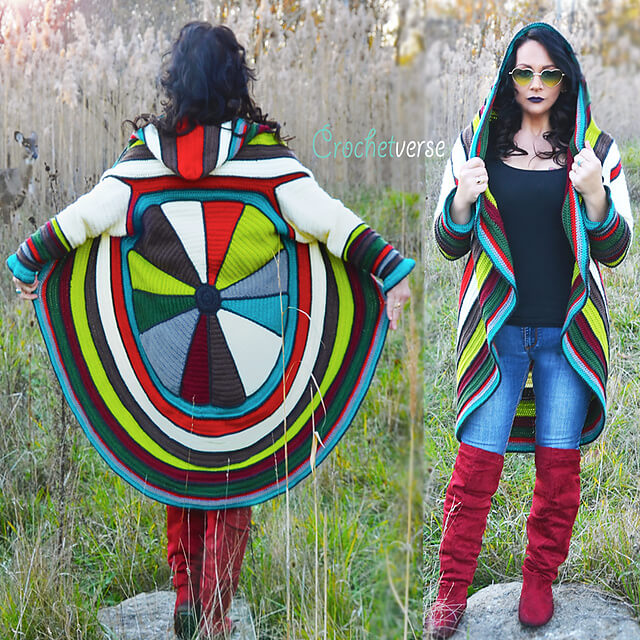 Tell us about your business.
While my costumes tend to be freehand with no pattern, I create many patterns so other crocheters can make their own pieces of art! They can all be found at www.ravelry.com/designers/stephanie-pokorny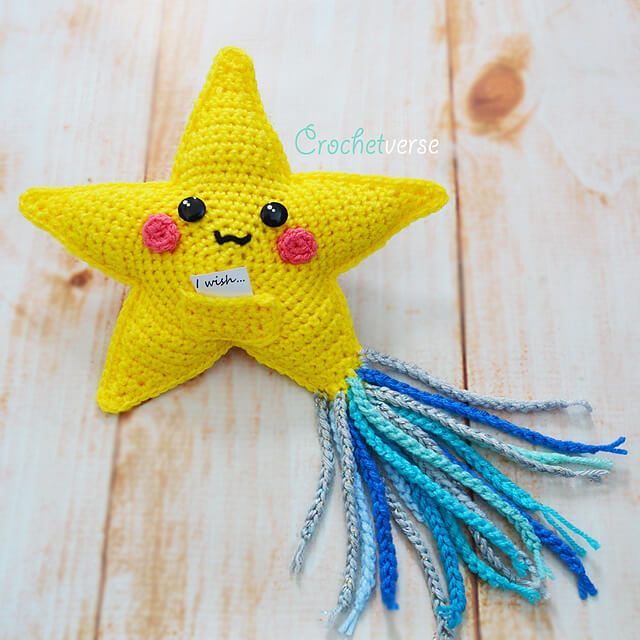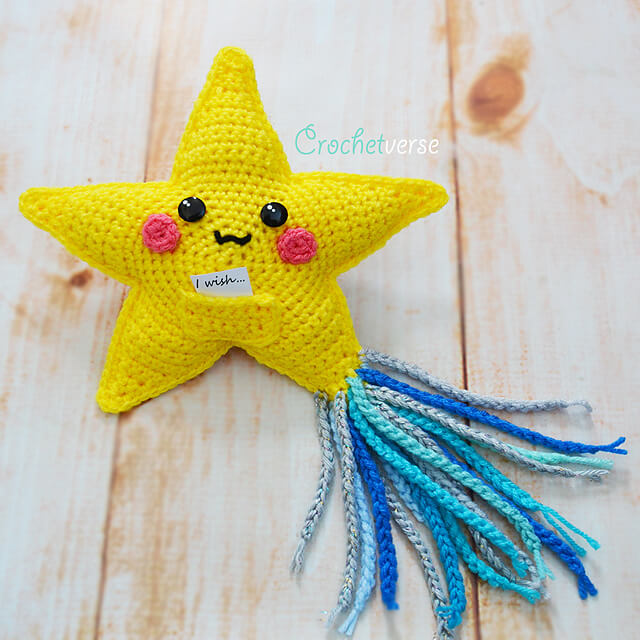 Where can we find you?
On social media, I can be found as Crochetverse across the board; Facebook (where you will see funny memes, crochet news, and updates on what I am doing in the Crochetverse), Twitter, Instagram, and Reddit!
Thank you for taking the time to talk with me!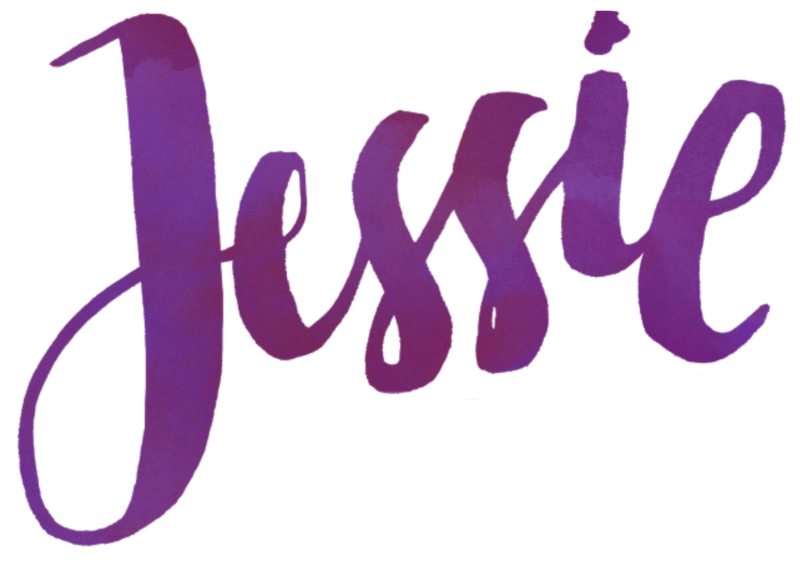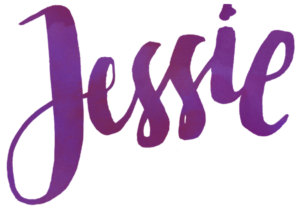 ©Copyright 2018 Jessie Rayot / Jessie At Home All my videos, patterns, charts, photos and posts are my own work. Do not copy them in any way. If you want to share this information with someone, share the link to this post. If you want to share on your own blog / website, then you may use the first photo in this post and link back to this post. You may not give away printed copies of this post. Thank you.
If you enjoyed this interview, check out one of these:
Interview with Lorene of Cre8tion Crochet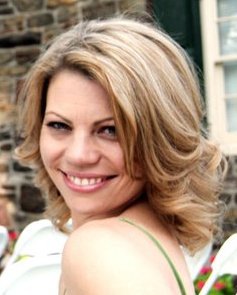 Guest Blogger ~ Kimberly of Hooking Rainbows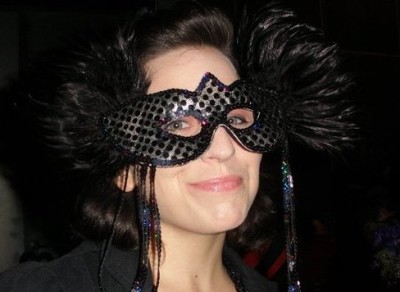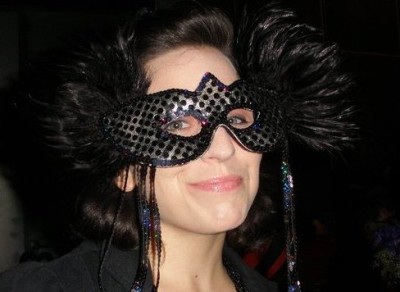 Celina's Shawl Toggle – a crafty guest for you!