I'm home from the summer TNNA (The National Needlearts Association) trade show, and as promise, I have pictures!!! Of course I had to snap a shot of the Unicorn Fibres booth and ladies. I felt like that little corner was my home during the show. I could go there for love and hugs whenever I wanted! I sent quite a few people their way, I love introducing new people to the Unicorn awesomeness!
Here we have my tall friends I was often seen with. Linda Dean and Tamara Kelly are two talented, nice, and super fun ladies, I'm blessed to call them my friends!
I also spent some time on Saturday walking around with another awesome friend, Marie Segares. Here we are in the Kreinik booth with Dena, who is one of the few people I know that's more huggie than me! This was Marie's first TNNA, so I was enjoying introducing her to some of my favorite vendors.
Here's a fun group. In the back is Linda, Mary Beth Temple, and Tamara, then in the front is me (hi!) and the lovely Cathy from Crystal Palace Yarns. Crystal Palace didn't have a booth this year, but Cathy was there for a little while and brought me some secret goodies I will share with you when they are no longer secrets. Mwaa haa haa!!!! ⇐ evil laugh
Tamara and I did manage to make it to Five Guys Burger and Fries for lunch one day. We decided we are going to try the regional burger everywhere we go. We've got In 'n Out in San Diego, and now Five Guys in DC.
This lovely lady showed Tamara and 2 ways to spin beads into yarn. It was super cool! She was at the Bead Biz booth where we spend a good amount of time. If you need any awesome Czech glass beads, their site is the way to go! They are great for crochet and knit, and other yarnie arts as well!!
I was very happy with how the show went for me. I have some great new products and companies to share with you this fall. These shows really help make the new and exciting content keep coming!
So the show ended on Monday afternoon, but Tamara and I both had 4:45 flights out on Tuesday (talk about coincidence!) We decided we needed to be tourists for a bit on Tuesday, so we hopped in a taxi and went to the White House. It's smaller than I thought it would be.
Right next door was the Dwight D. Eisenhower Executive Office Building and it was SUPER impressive!
Across from there was the Renwik Gallery, which we had been told held an exhibit that was not to be missed. So we decided not to miss it. Museums in DC are free, after all. There were 5 really cool installation pieces in the Gallery, and we had been told to take as many pictures as we would like. None of the pictures come close to capturing the beauty and wonder of the actual pieces, but I'll share them anyway.
Index cards. Really. This is all index cards.
This one is sewing thread. When you are standing in it, it really looks like a rainbow!
Willow saplings. There were so many of these little huts, I wanted to be 10 and have a slumber party in there!!!
OK,restraining our inner 10 year olds may have proved to be too difficult…
I'm not sure if this was thread or string, but it was super cool when you laid on the floor (which we had been told to do by the same lady who told us to take lots of photos). It's called Tsunami.
I'm still not sure how I feel about the upside down glass Christmas Tree over the Greek-esk sculpture…
This was in the Gift Shop, they were ties made from feathers. Pretty cool!
After the Galery, we stopped at a COSI for some sandwiches, and then took a taxi back to the hotel to get our bags, and another to the airport. On the "this is way too much coincidence" front, our flights did not only leave at the same time, but they were with the same airline and our gates were next to each other. So Tamara and I got to enjoy each other's company all the way up until it was time to start boarding the planes.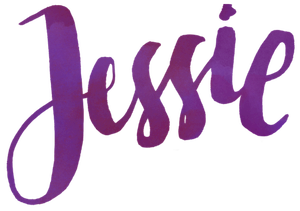 ©Copyright 2016 Jessie Rayot / Jessie At Home All my videos, patterns and posts are my own work. Do not copy them in any way. If you want to share this information with someone, share the link to this post. If you want to share on your own blog / website, then you may use the first photo in this post and link back to this post. You may not give away printed copies of this post. Thank you.
This post may contain affiliate links/ads. If you purchase something from a link in this post, I may be compensated.
Want to get the latest posts from Jessie at Home delivered straight to your email?
Subscribe to the Jessie at Home newsletter! We'll send you the latest patterns and tutorials. We will never spam you, promise to never sell your email address, and you can unsubscribe at any time.