Ready for some under the sea fun? Well the June Orange Art Box has you covered! We have a sneak peek of the June box and it's full of shells, fish, and all sorts of under the sea fun. Kyla and Vada have tested it all out for you as well.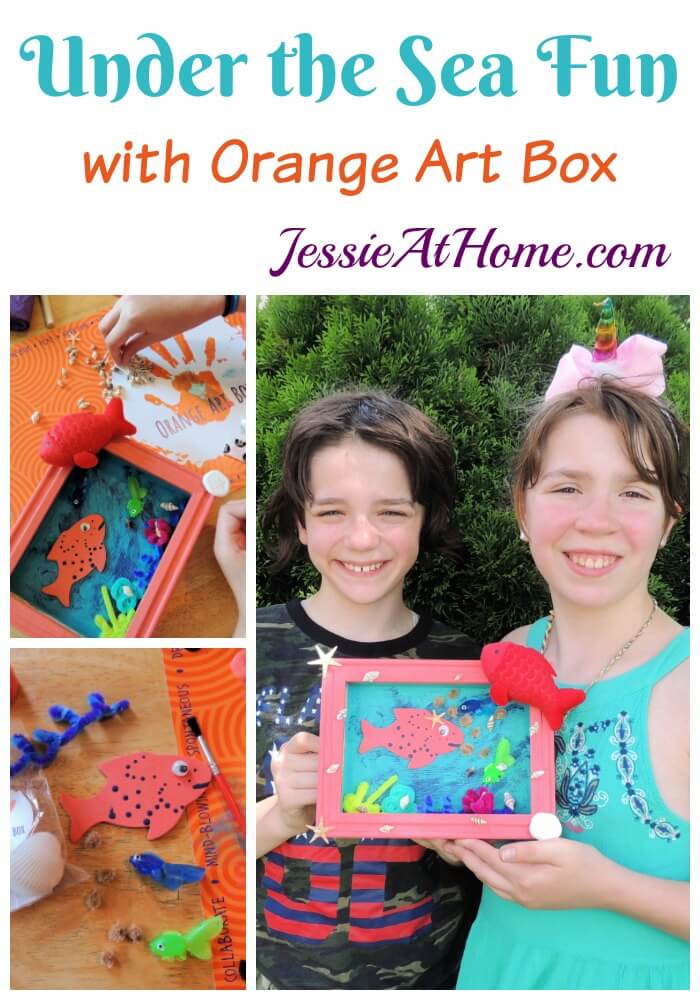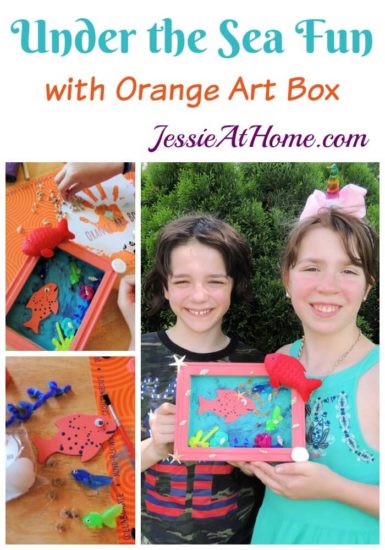 The Orange Art Box reviewed in this post was provided by Orange Art Box. All opinions are my own and those of my children.
Email (Send a picture of your creations): [email protected]
Tag them on social media: #kidsofoab
Check out all the fun the girls had unboxing the June Orange Art Box!
As you can see, if you're looking for some under the sea fun as the summer starts, then this box has all you need. Here's a snap of the goodies that were in our box. When you order yours (which you can do HERE), you will also get some colored paper and some Mod Podge.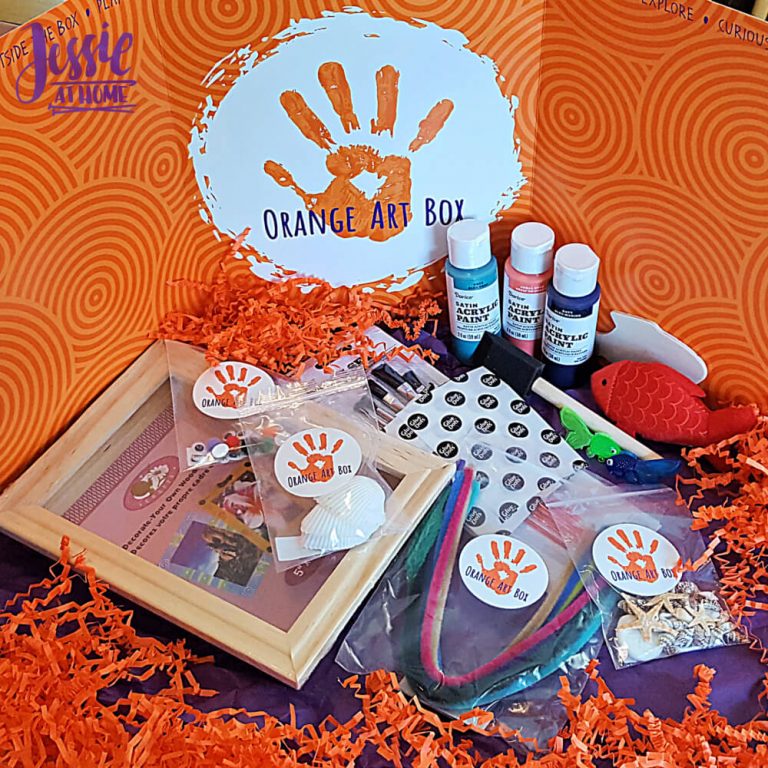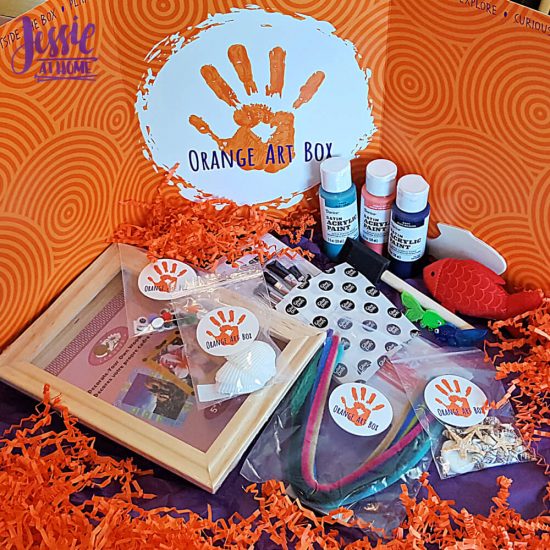 Vada and Kyla were so excited to get crafting that they didn't even change out of their p.j.'s. Kyla started painting the shadow box right away, while Vada made coral with the pipe cleaners and thought about how to decorate the wood fish.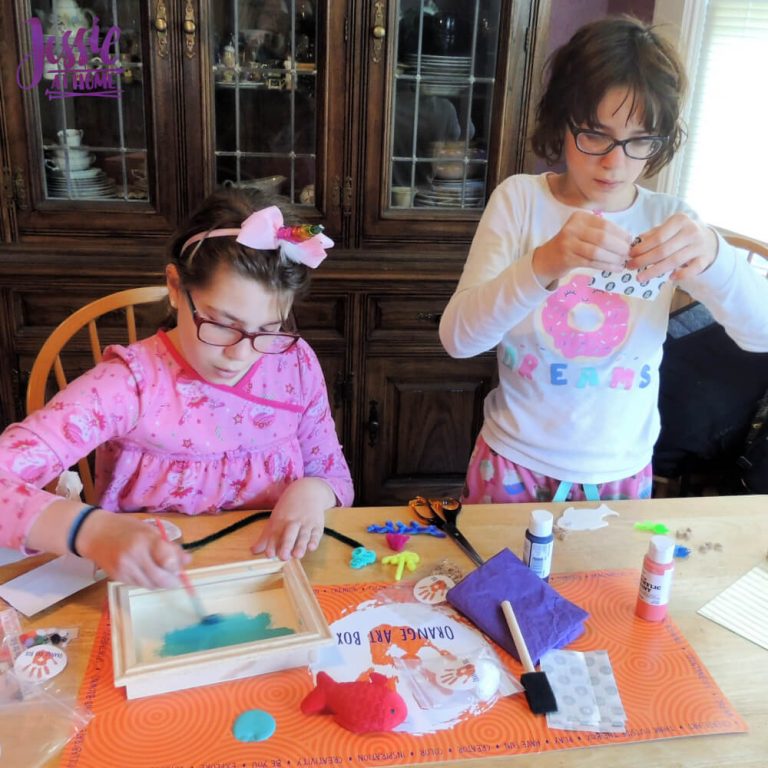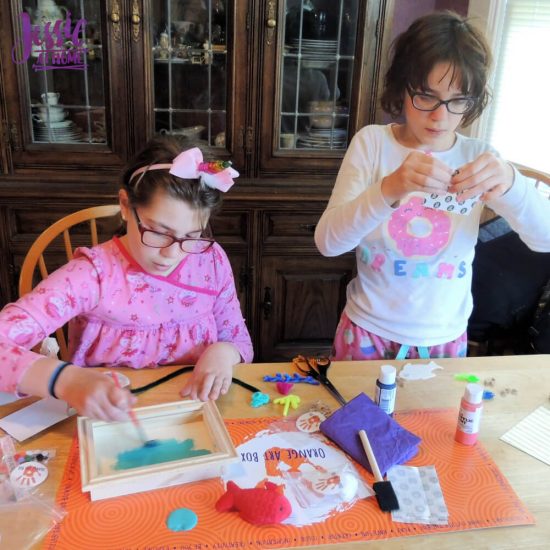 Eventually Vada decided she needed a spotted fish to increase the under the sea fun. That smart little cookie dipped the end of one of the paint brushes in the paint to make dots. Then she gave the fish an eye with eyelashes. As before, the eyes provided in this box are quite varied.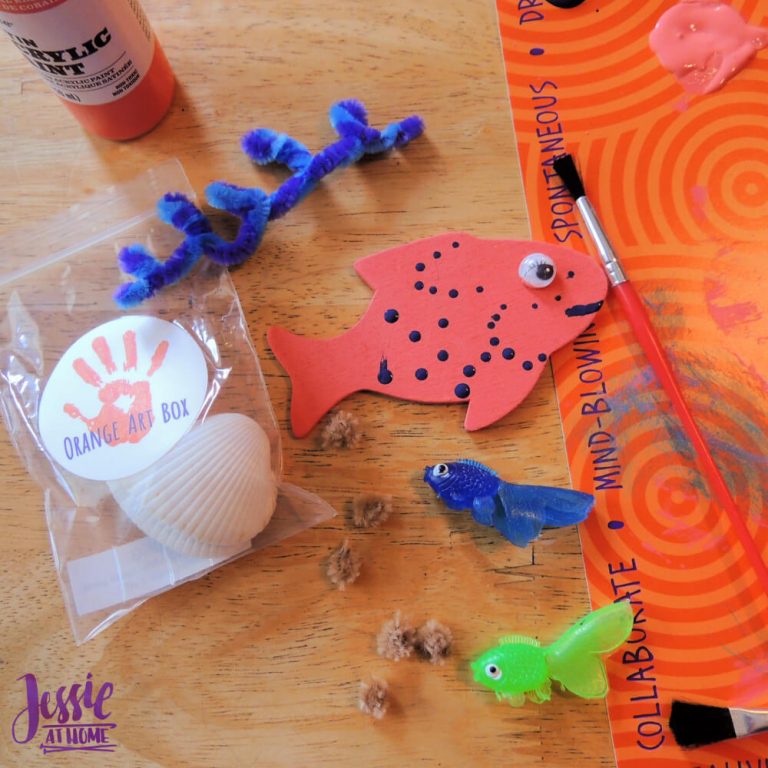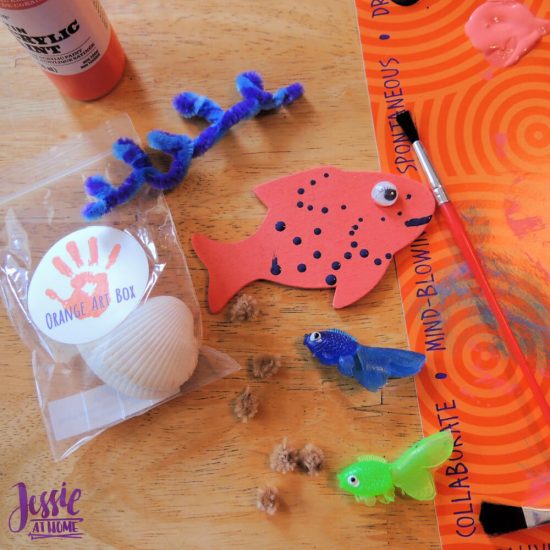 There are plenty of Glue Dots to attach the fish, pipe cleaner, and other tid-bits to the shadow box. The Mod Podge also works as both a glue and a sealant, so you can add a much or as little as you want into your shadow box without worry of running out of glue.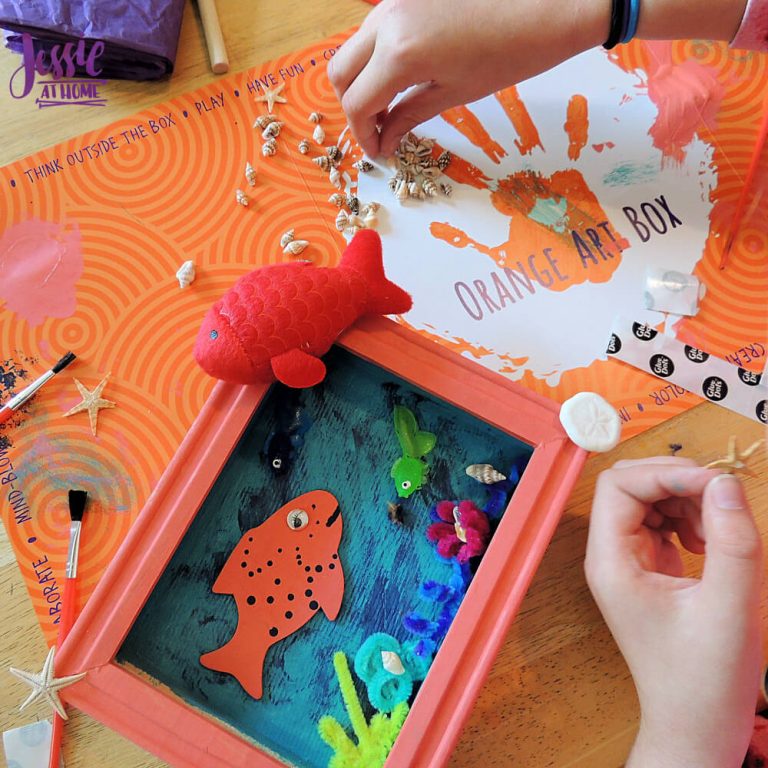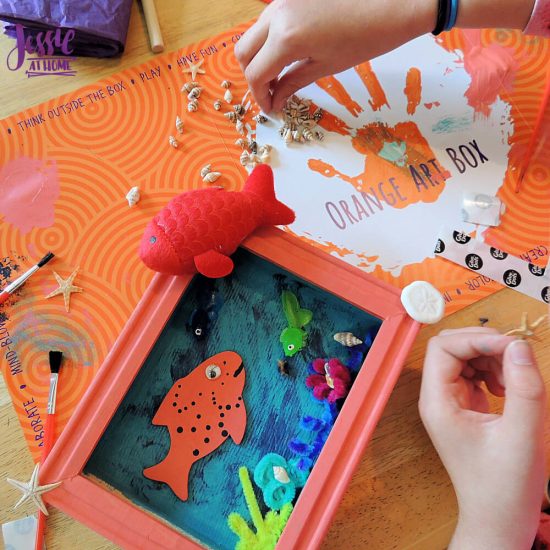 Kyla and Vada greatly enjoyed the under the sea fun, and I loved their creativity. I have to hold back and let them create alone, because I want to sit down and play as well. I may have to snag some of their left over supplies and make something myself next month!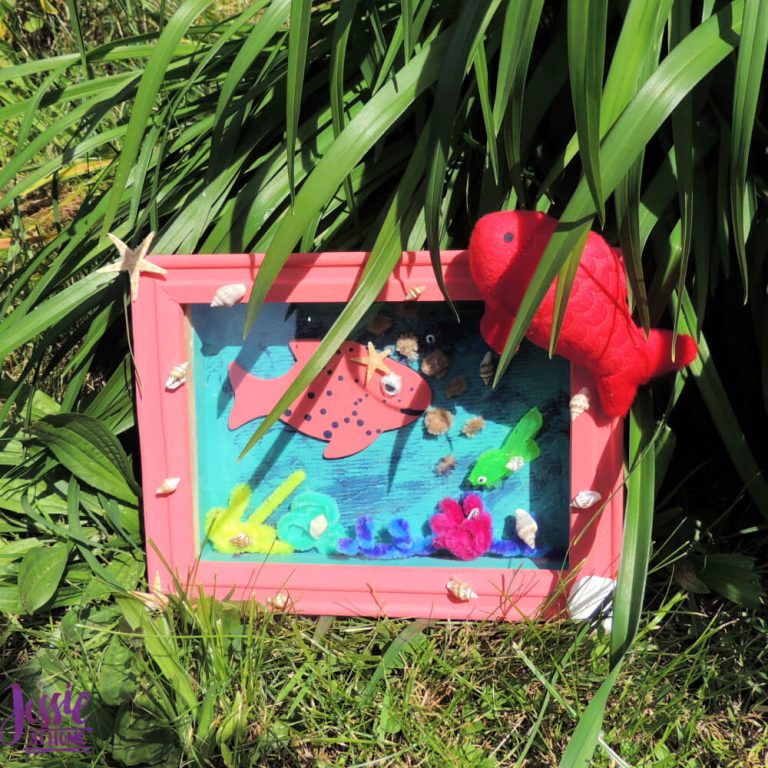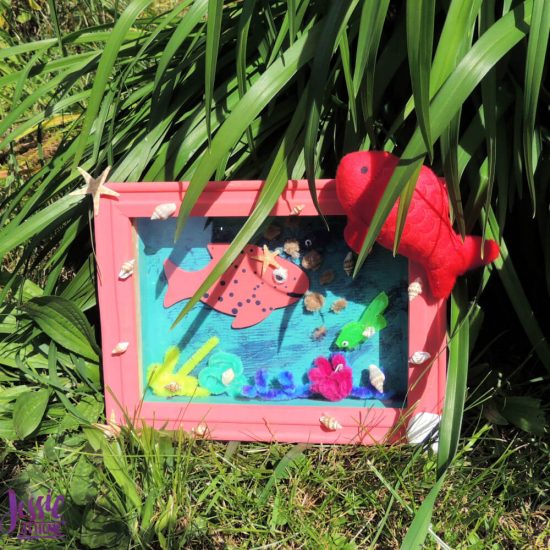 Remember to pop on over to the Orange Art Box site and get a subscription for the little ones you love!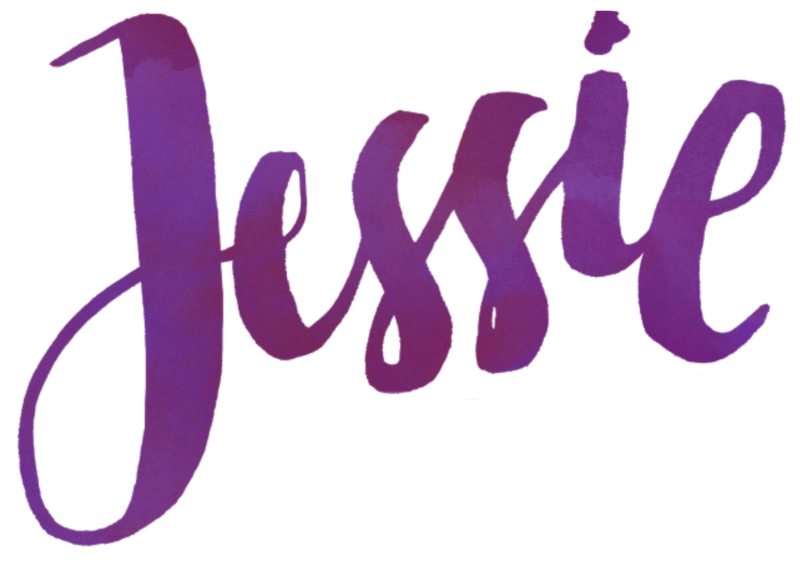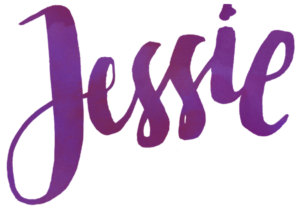 ©Copyright 2019 Jessie Rayot / Jessie At Home All my videos, patterns, charts, photos and posts are my own work, so you may not copy them in any way. If you want to share this information with someone, then share the link to this post. If you want to share on your own blog / website, then you may use the first photo in this post and link back to this post. You may not give away printed copies of this post. Thank you.
If you liked this post, try one of these.