WeCrochet has finally answered the question that has been plaguing me for years: Who owns Crochet.com, and when will they make it go somewhere awesome? Well, it turns out the answers are Knit Picks and NOW! Crochet.com now goes to Knit Pick's crochet site: WeCrochet. I'm just a bit excited about this.
I'm going to share all about the awesomeness, and give you a great promotion code AND then there's giveaway with TWO winners that ends on January 9th, 2020.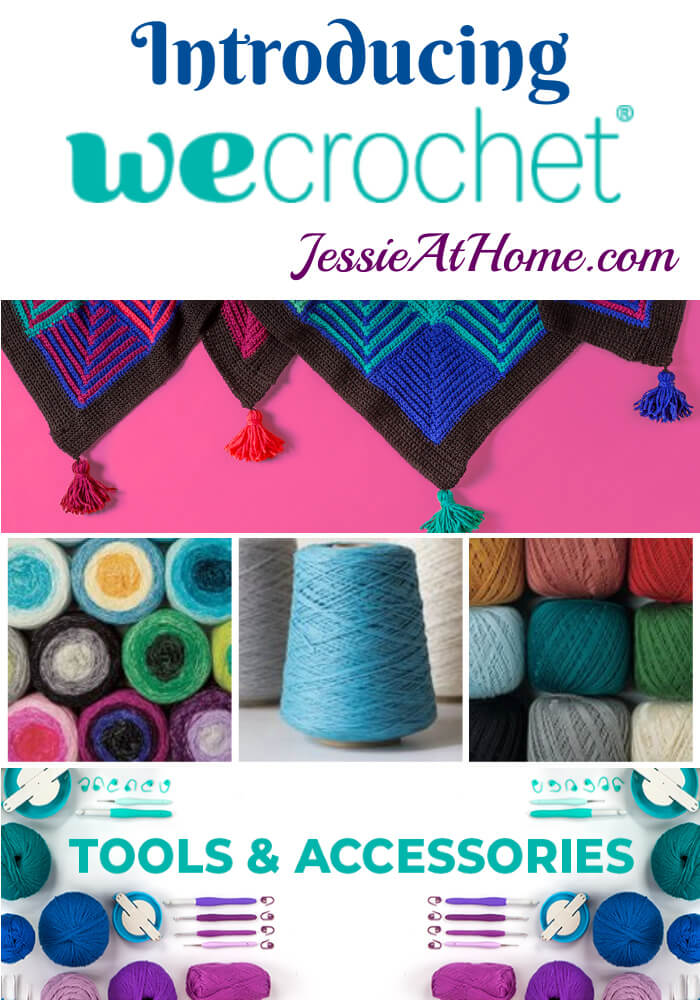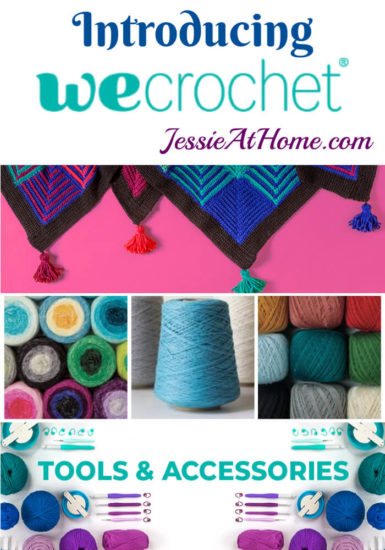 This post is sponsored by WeCrochet. All opinions are my own.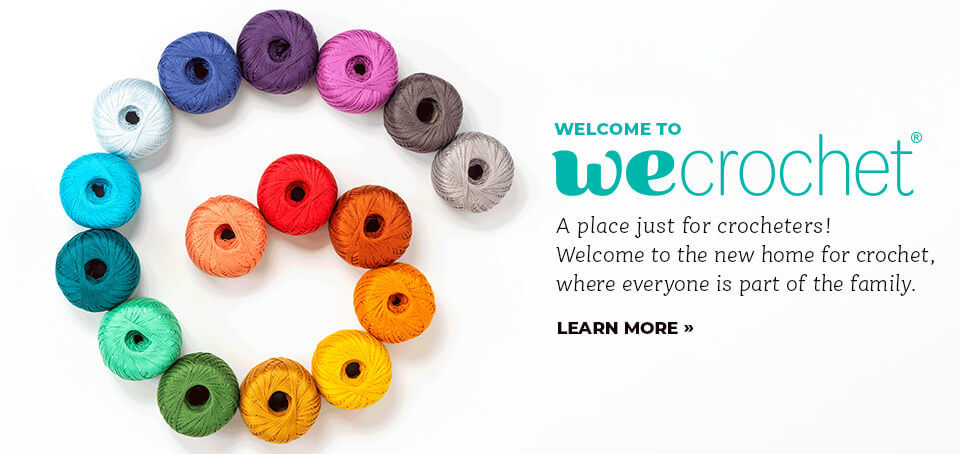 WeCrochet is full of everything a crochet lover could ever want or need. Obviously this includes yarn, lots of yarn. However, we're not just talking any yarn. WeCrochet has sumptuous, squishy yarn of all styles and colors and fibers, and all at great prices!
PLUS, they have BARE yarn. Naked! Au naturel! As in dye-your-own. You can use it in its natural state, which is quite lovely, and you can also dye it. This is going to come into play at Jessie At Home in 2020, however you're going to have to wait to see how. 🙂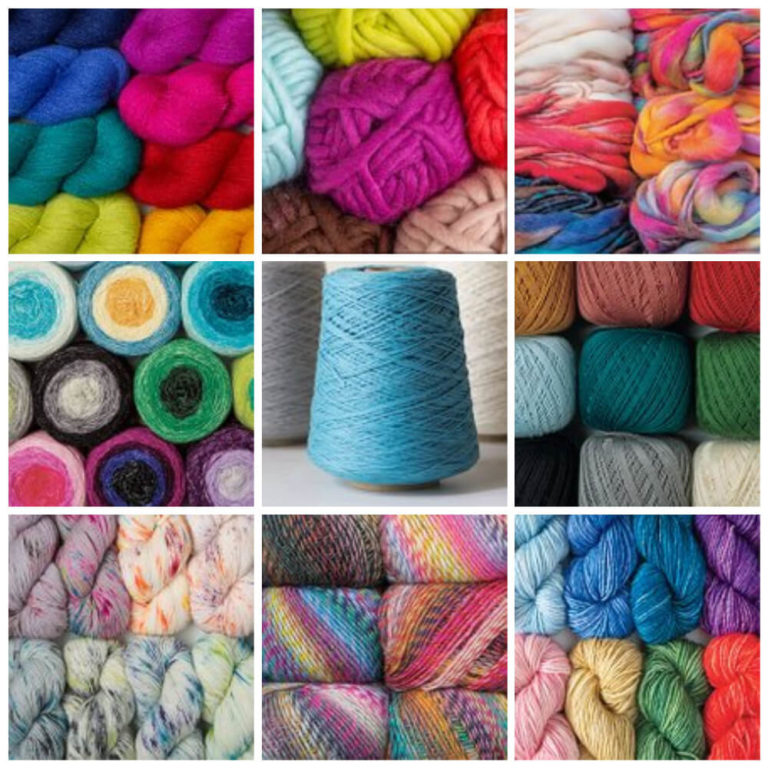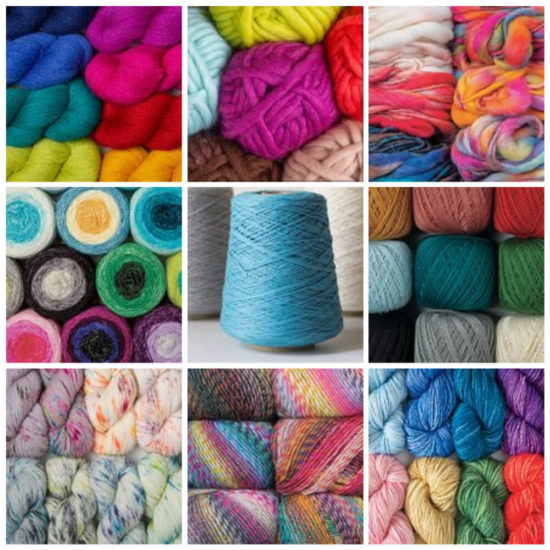 The newest addition to the still-new WeCrochet site is the WeCrochet magazine, which is both in print and ebook! There's an awesome promotion right now so you can check out the magazine on your own. You can get the first issue of WeCrochet magazine FREE with a $20 purchase. Just use code 1MAGFREE at checkout, and see more about this HERE. This promo ends 12/17/19, so don't delay.
Here are more links you may want to check out.
So, you may have realized that the yarn I used in yesterday's Outside In Purse pattern came from WeCrochet. I adored working with the Galileo yarn. It felt good in my hands, didn't split, and looks shiny and bright with great stitch definition.
Did you notice Sparkles the Crocheting Unicorn on my bag? Sparkles is crocheting a rainbow. This brilliant enamel pin and many others are available from WeCrochet, HERE. So go toss a couple in your cart!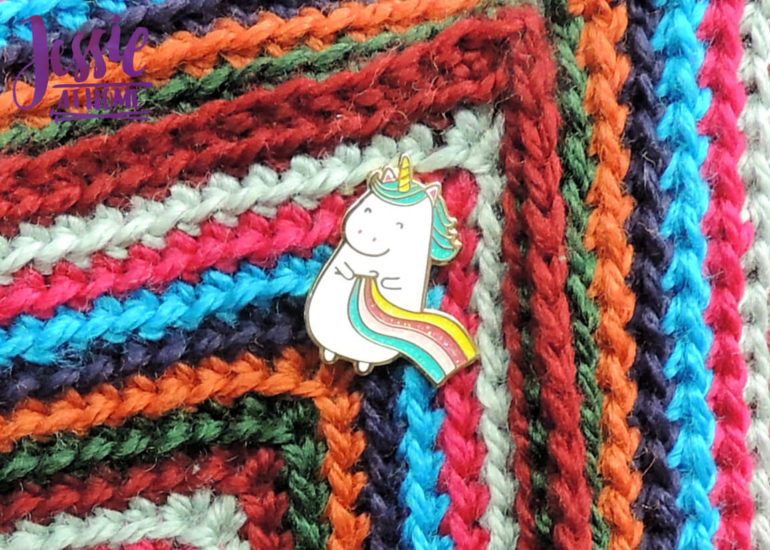 WeCrochet carries many quality Hooks, along with other Tools and Accessories you will find useful. There are so many items that I know are awesome, and items I never thought of but now I need. Did you know you can get a carrying case for your swift? You can, just go to WeCrochet! They even carry cedar blocks, which keep bugs and moister away from your yarn.

I know you all like Patterns, WeCrochet has those, both free and for sale. They also carry Kits and Value Packs. All of these items make great gifts. I love giving kits to yarnie friends.

What's a crochet site without a Learning Center? WeCrochet can help you with tips, techniques, understanding hook sizes, learning stitches. If you or someone you know wants to learn to crochet, then just pop over to the Learn tab. If you want to increase the skills and knowledge you already have, you can do that as well!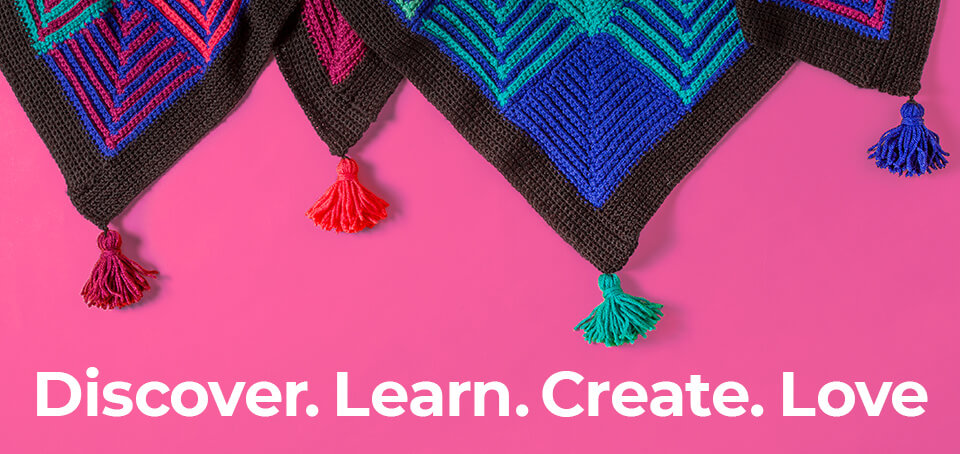 WeCrochet has opened in a marvelous way, and I am super excited to watch them grow, and to continue to work with them in the coming months and years. Knowing they are part of Knit Pick give me confidence in their quality, staying power, and business ethics and morals.
Now that I've gushed over my newest love, how about a giveaway? WeCrochet is giving TWO lucky winners the yarn and hook needed to make my Outside In Purse, AND a copy of the brand new WeCrochet magazine!
To enter the Outside In Purse Yarn & Hook with BONUS WeCrochet Magazine Giveaway you must be at least 18 years of age and have a valid shipping address in the USA or Canada. The giveaway ends at the end of day eastern time on January 9th, 2020. Winners (2) will be contacted by email and will have one week to reply with a valid shipping address or a new winner(s) will be chosen. Void where prohibited.
a Rafflecopter giveaway
[signature]
If you liked this WeCrochet Introduction, then take a look at these.