Winter Animals are so adorable. They're usually so fuzzy, fluffy, furry, or feathery. In crochet they become the most cuddly little critters! A real polar bear or moose may be scary, and a penguin may skitter away when you go in for a hug. However, these crochet cuties will always want your love.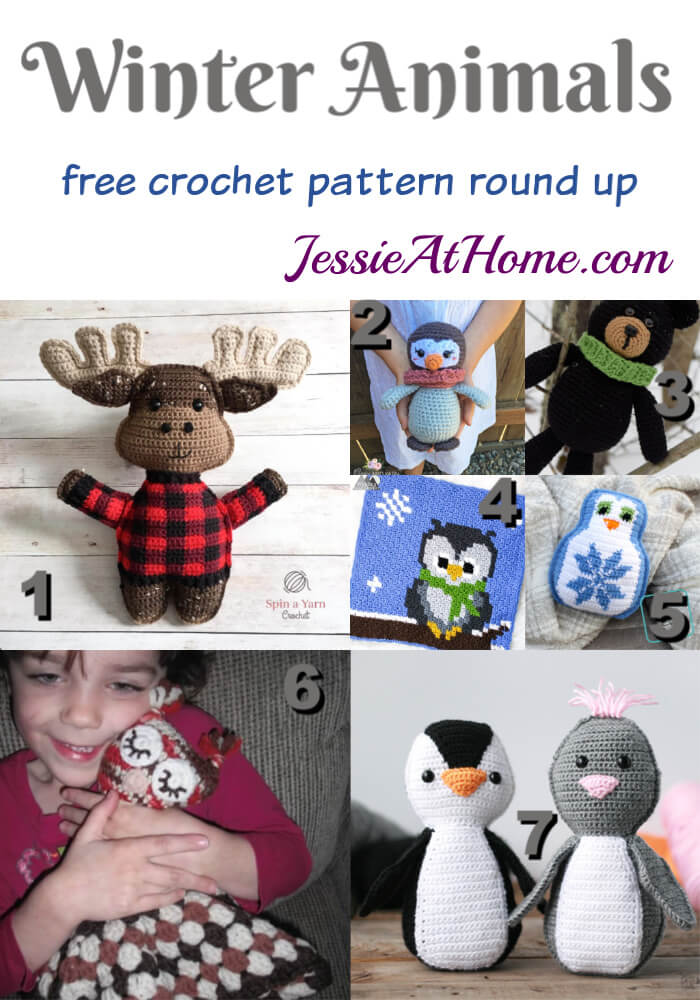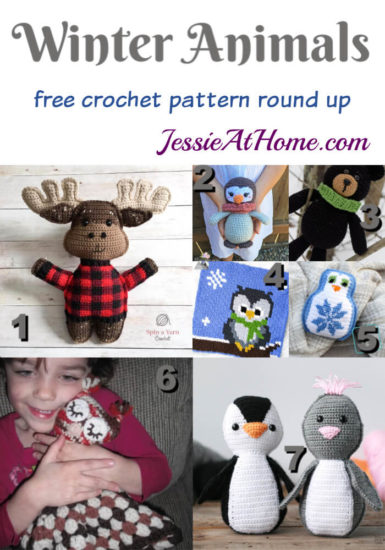 Here are the names and links to seven free Winter Animals patterns.
1) Moose Amigurumi by Spin a Yarn Crochet
"I thought this moosey-guy, who is looking so cozy in his buffalo plaid sweater, would be a great pattern to start the new year!"
2) Free Crochet Mini Penguin Pattern by Grace and Yarn
"If we're allowed to pick favorites, then Penny might just be it! I love her sparkly cheeks and bright orange beak. Her details were really fun to put together all while still keeping the sewing minimal."
3) Bruno the Bear by Blackstone Designs
"Bruno the Bear is a fun and simple teddy bear that can bring a little love and comfort to someone special! He's also quick to work up, so it's easy to make many for gifts or donations!"
4) Wise Old Owl Crochet C2C Graph by Winding Road Crochet
"The Wise Old Owl is the last to arrive to the Winter Celebration. His old bones may ache but he would never miss spending time in peace and harmony with his woodland friends. Perched up high he watches as everyone jumps and plays around a decorated tree."
5) Penguin Pal by Divine Debris
"I'm starting the year strong with this super cute ami pattern. I love penguins, they're so cute. I'm not joking, I have a sign on my wall that says "let it snow" and it has a cute penguin on it and it stays up year-round."
6) Owlet Lovey – a sweet crochet pattern for the little one you love by Jessie At Home
"I've always found lovies rather adorable. The mix of blankie and stuffie is just too cute for words. So, without further ado, here is my little tutorial for a crocheted owlet lovey."
7) Simple Amigurumi Penguin by Jen Hayes Creations
"Today's Simple Amigurumi Penguin was originally going to be a design for a cat! However, while I was fiddling around with how exactly I wanted to create the face, I looked down at it, and it was no longer a cat, it was a penguin! It begged to be a penguin. I obliged, so today we have the Simple Amigurumi Penguin!"
Don't forget to check out some of the other great Round Ups that have happened in Blogland recently!
To see more Round Ups from Jessie At Home, click here.
Did you enjoy what you found here at Jessie At Home? Then sign up for my newsletter and like my Facebook page, so you'll get all the updates on new tutorials, other posts, sales, and coming events.
If you have any questions, want to share pictures of your work, or just want to chat with Jessie and other crafty individuals, than join my Facebook group.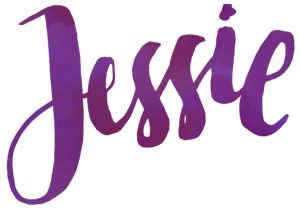 © Copyright 2020 Jessie Rayot / Jessie At Home All my videos, patterns, charts, photos and posts are my own work, so you may not copy them in any way. If you want to share this information with someone, then share the link to this post. If you want to share on your own blog / website, then you may use the first photo in this post and link back to this post. Also, you may not give away printed copies of this post.
If you liked this Winter Animals round up, then take a look at these!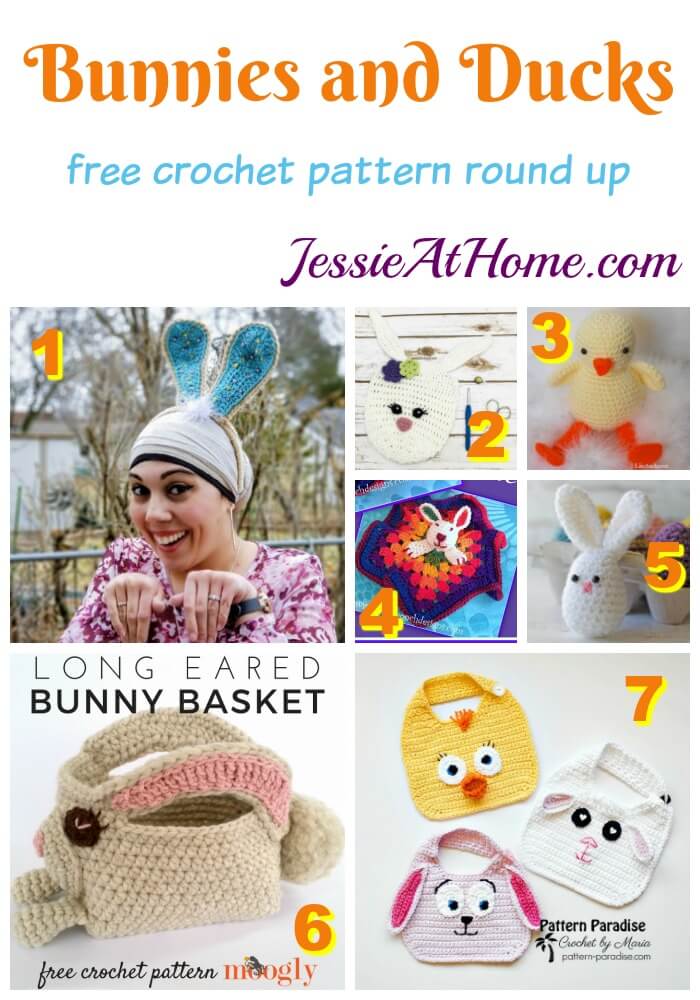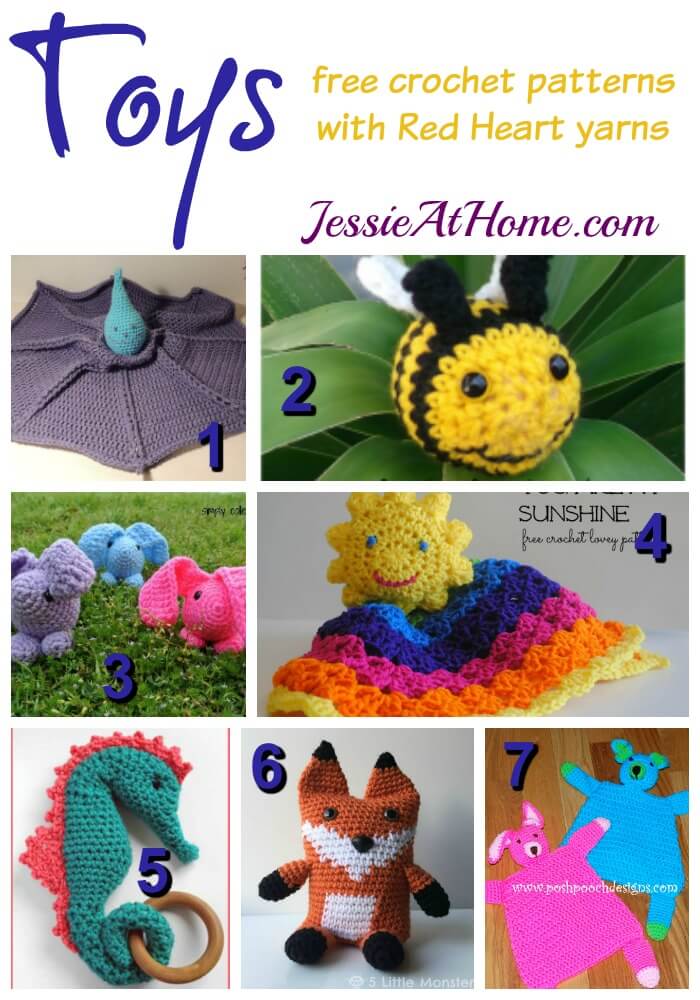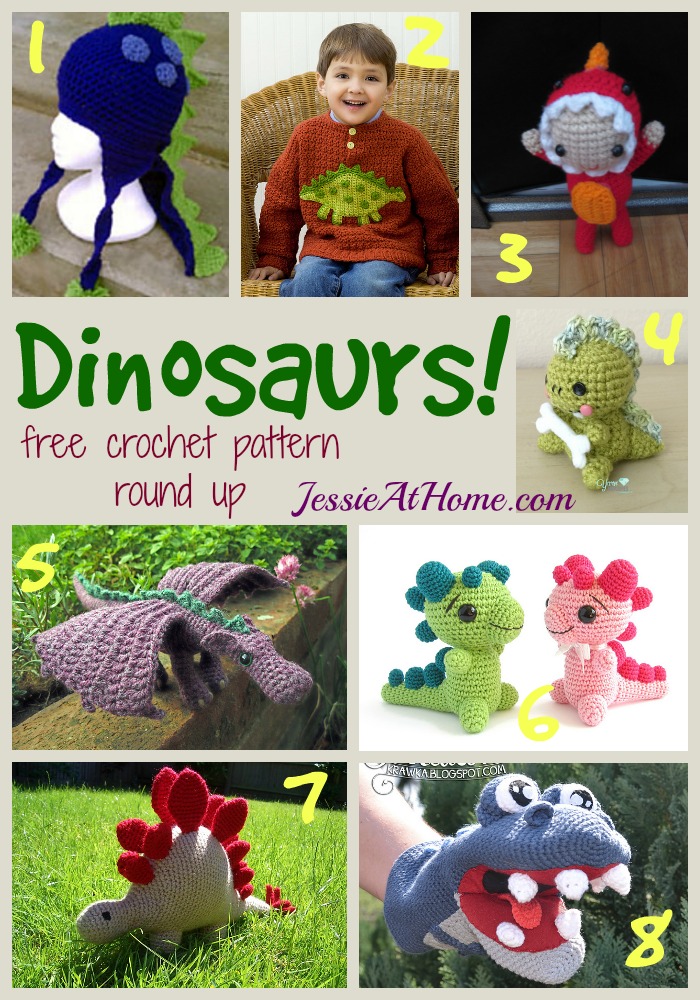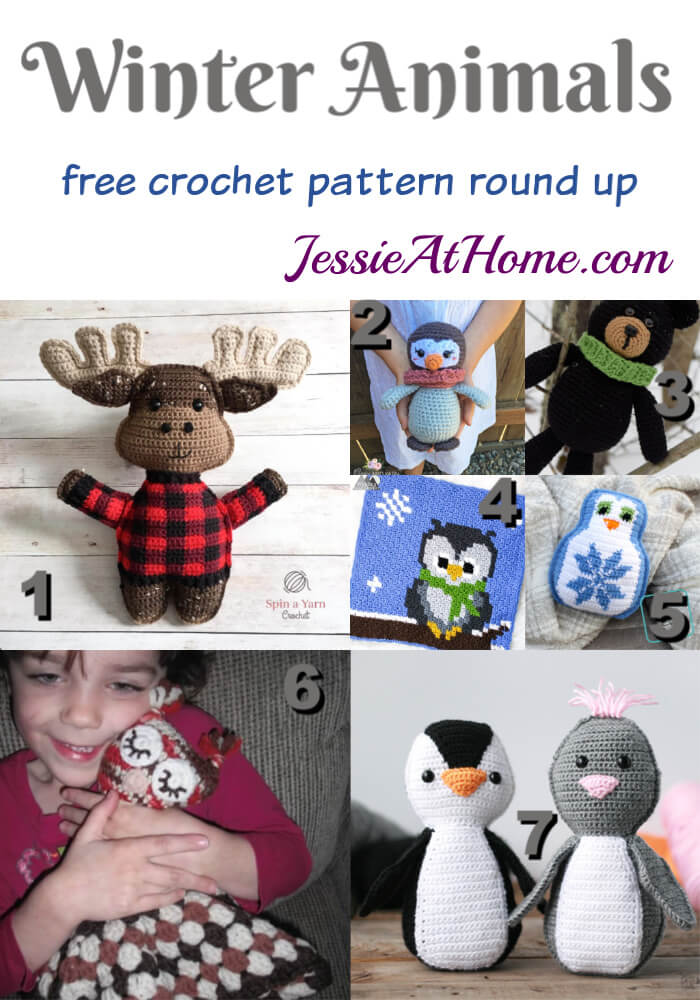 Want to get the latest posts from Jessie at Home delivered straight to your email?
Subscribe to the Jessie at Home newsletter! We'll send you the latest patterns and tutorials. We will never spam you, promise to never sell your email address, and you can unsubscribe at any time.