10 Spring Cleaning Tricks You Need to Know About is a guest post by Richard Sanders. I thought we could all use these tips with yesterday being the first day of spring after a year of staying home.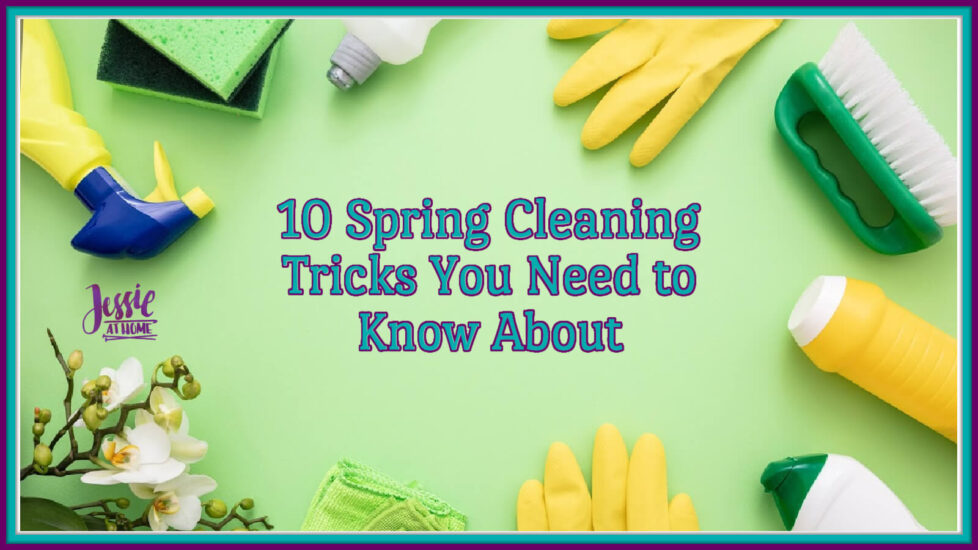 The season for cleaning the house is upon us again. Of course, this year is a bit different. I hear there is a pandemic going around or something?
Therefore, for a lot of us, energy and inspiration are a bit lower than usual.
But have no fear! We are here to provide you with ten easy spring cleaning hacks to overcome the energy deficit and get your home spick and span in no time and with minimal effort.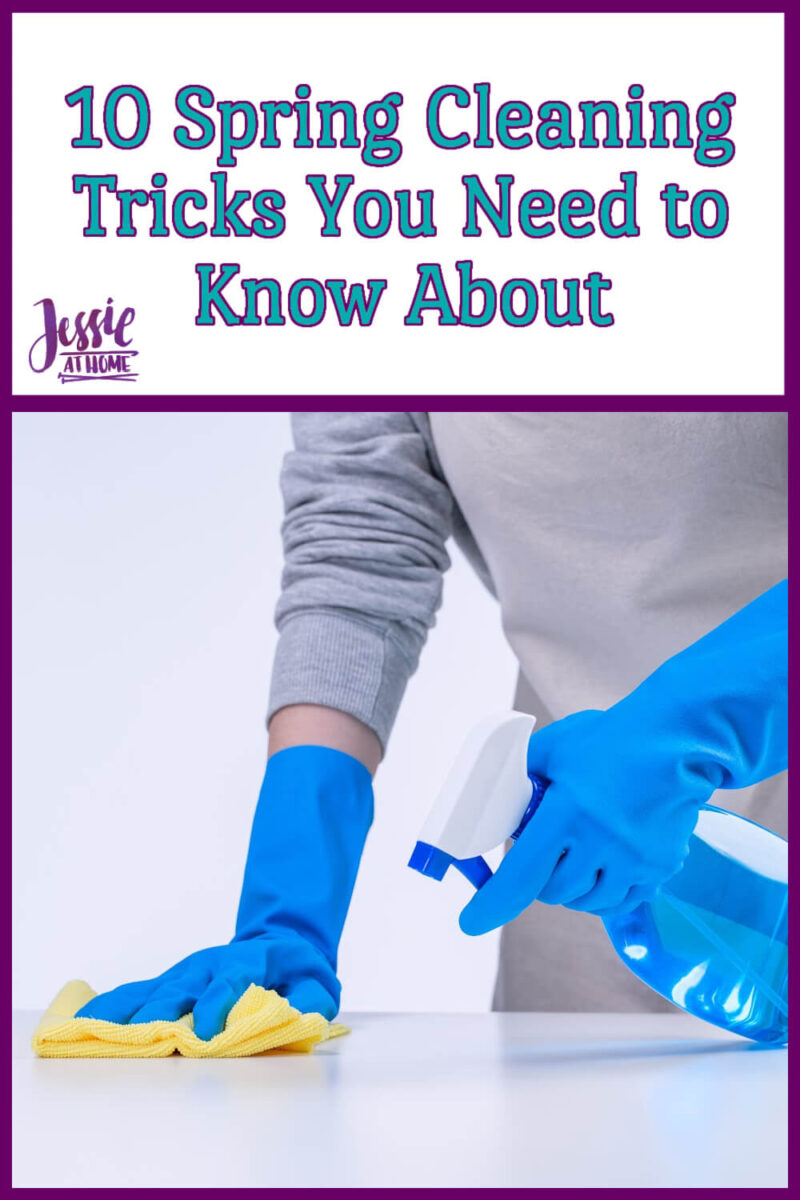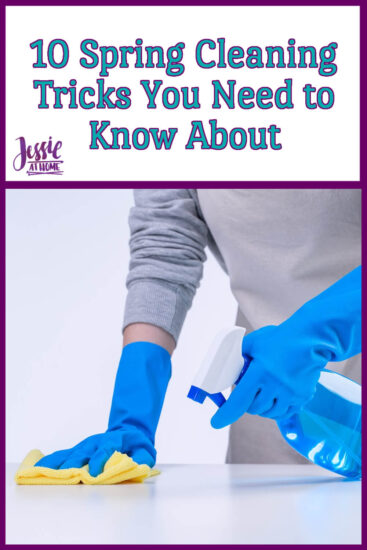 1. Make a Realistic Plan
If you have less energy than usual, there is no point in drafting a massively ambitious plan for cleaning the entire house over a weekend. That is a sure-fire recipe to give up altogether. Instead, divide the work into increments that do not leave you exhausted.
The truth is, you can complete just about every chore in 15 minutes. So consider taking three or four 15-minute jobs a day. If that doesn't get it done, you can always increase the amount later!
2. Declutter
Before you do anything else, declutter your home. You will achieve two important things all at once. First, you will make your home more pleasant. Isn't that the main point of spring cleaning? Second, you make the house far easier to clean when you get rid of all the unnecessary items and put away everything else.
Some people adopt Marie Kondo's "if it doesn't spark joy, throw it out" philosophy. Although personally, I don't buy it. My socks don't bring me joy, but I still need them!
But even if we don't go that far, you have gathered things in your winter hibernation that you can easily throw out. Please do it.
3. Clean Green
Strong and harmful chemicals are out this season. Instead, home keepers are discovering the excellent cleaning capacity of organic materials. The most valuable materials for this purpose are lemon, olive oil, vinegar, and baking soda.
For example, a mix of lemon juice and vinegar creates a surprisingly powerful cleaning paste. Another cleaning hack: slice a lemon in half and cover each part with baking soda. You have now created an incredibly effective sponge that will not harm any of your delicate materials. Finally, a cup of olive oil mixed with half a cup of lemon juice serves as a safe and potent furniture polish.
4. Clean Your Home from Top to Bottom
Let's be honest, most of us just run around the room cleaning things according to our mood. But if we do not work in the correct order, we may end up doubling our work. For example, always start cleaning with the ceiling.
Do not clean the floors until everything else is completely clean. Do the sweeping, mopping, and carpet shampooing as the absolute last chores in your cleaning. This way, when you clean the floors, they stay clean.
5. Clean Your Windows Properly
Many of us avoid cleaning windows because it is so hard to do it without streaking them. Even cleaning ladies will often tell you, "I don't do windows!" But have no fear. It is quite possible to wash your windows well and do so quickly.
All you need is a mixture of vinegar and water, with one part vinegar to ten parts water, a towel, and a microfiber cloth. First, clean the dust off the surface with the fabric. Then spray the solution on the window, covering the entire surface. Use the towel to work the fluid into the dirty spots. Now use a second clean cloth to wipe off the mixture. If there are remaining streaks, they will come off with water.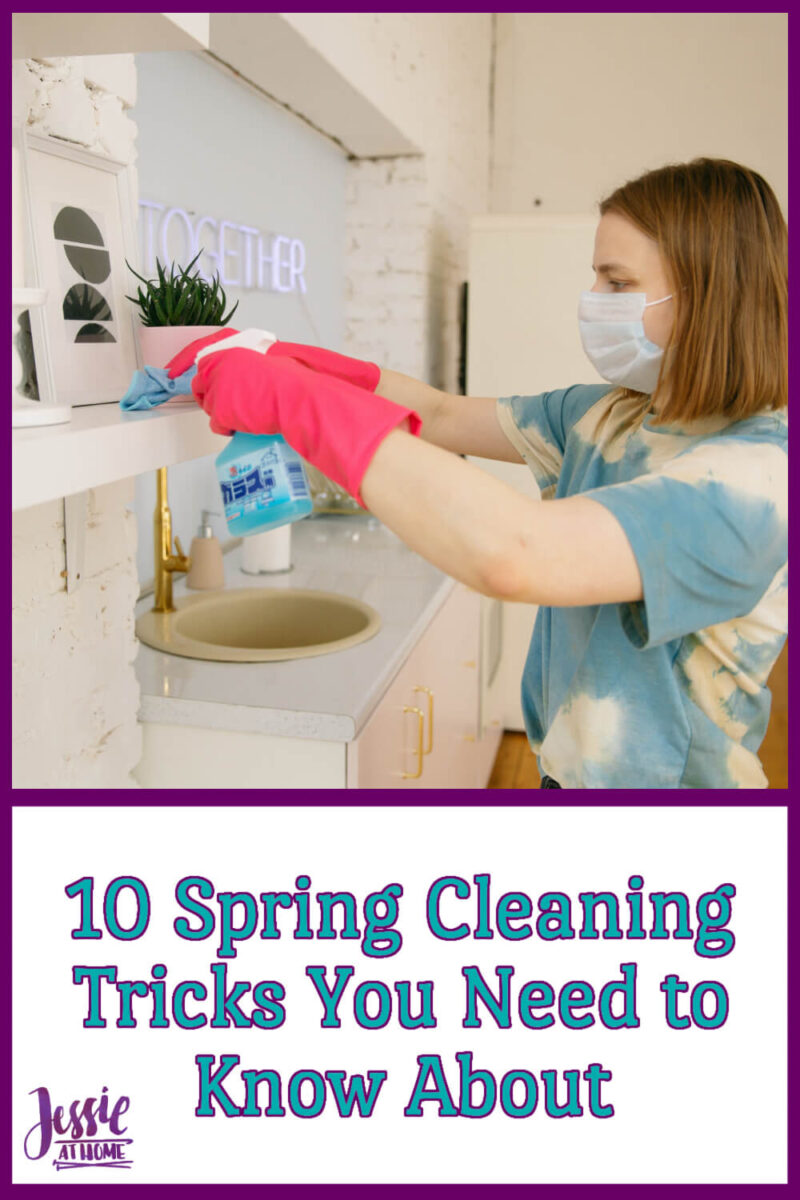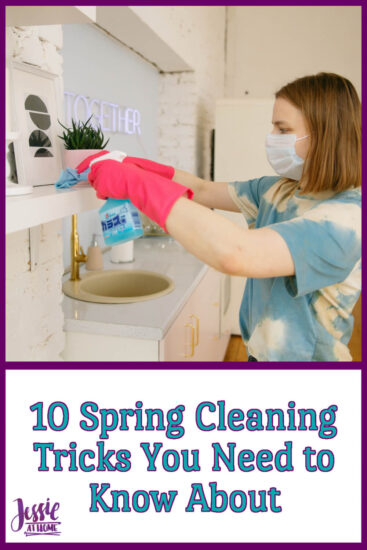 6. Clean Your Walls without Damaging the Paint
The walls can present a similar problem to windows. In truth, walls are more challenging, since if you use the wrong material, the paint can be damaged. The biggest mistake people make is applying too much water to the paint.
One of the best tools for this is your vacuum cleaner. Use a soft brush attachment on the appliance and remove the dust with it. After that, you can use a lightly dampened cloth-covered mop on the walls. Wipe away any fingerprints immediately for best results.
7. Clean your AC Filters
It controls the quality of the air we breathe, and yet we often neglect cleaning our air conditioning unit. The most crucial step is to clean out or ideally replace the filter on your unit. If you take the extra step of replacing the filter, make sure to get one with a higher MERV rating.
8. Change the Décor
There are cheap and straightforward ways to freshen up the look of your home without breaking the bank and hiring a professional. One way is to change the curtains to a more updated look. Another approach is to swap out your cushions and blankets for a fresher matching set. If you are willing to invest a bit more, some new artwork can instantly give a room a new and exciting feel.
9. Clean that Fridge!
Spring cleaning is all about executing those tasks you put off during routine cleaning. For most of us, cleaning the fridge is at the top of that list (or the bottom!). The first step is to empty every single item in the refrigerator. Therefore, make a plan to consume perishables before you start. Then throw out any leftovers.
Make sure to scrub everything well, including those often-neglected crisper drawers at the bottom. When you are done, use that versatile baking soda to keep the unit fresh.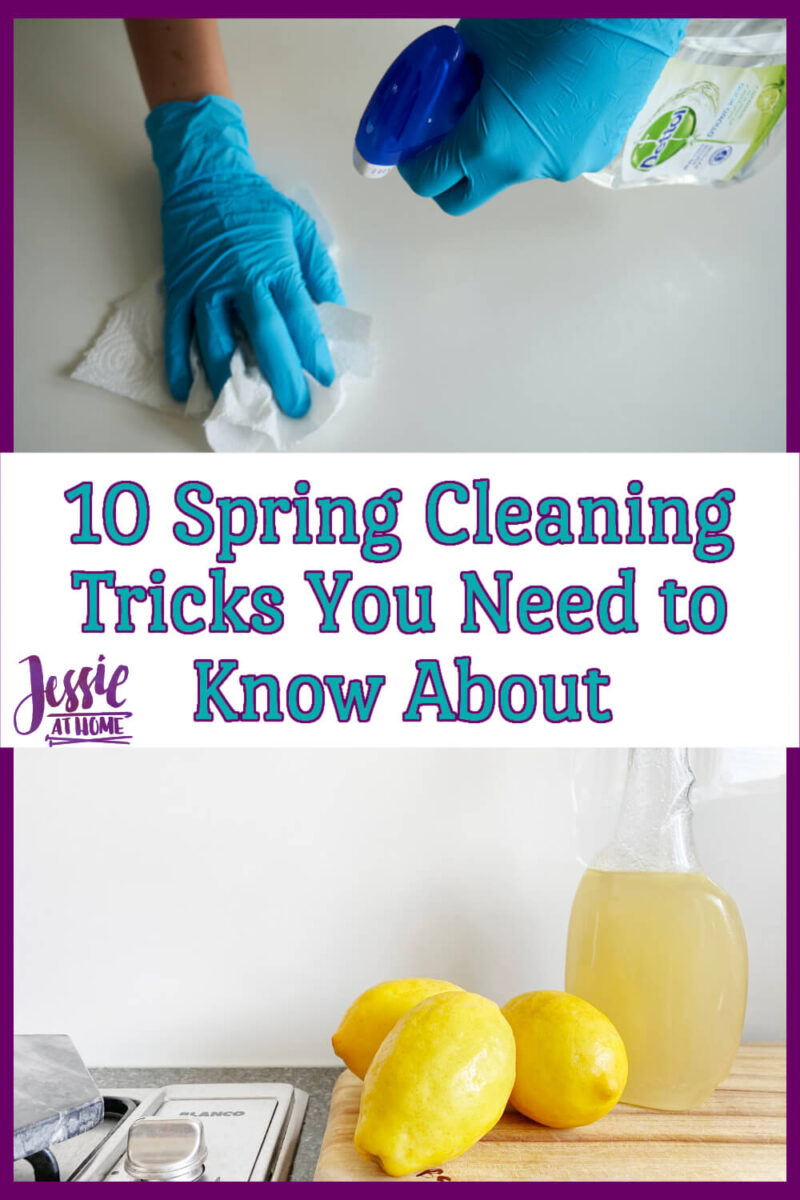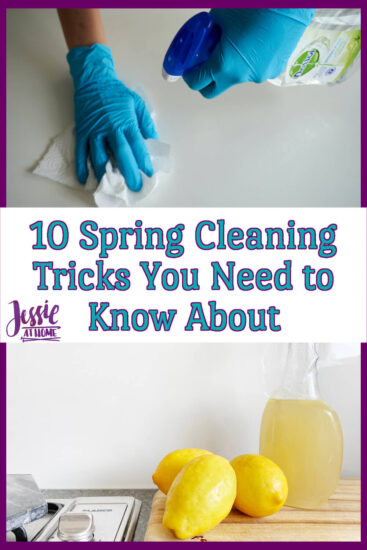 10. Freshen and Maintain Your Drains
Our drains continually clog up at the worst possible moments, like when we need a quick shower before leaving the house. Once that happens, it is a pain to clear them. The best way to deal with this problem is through prevention and maintenance.
Mix half a cup of baking soda with a pinch of salt and chuck it down the drain. Follow that with a cup of warm vinegar and wait for it to foam. After 15 minutes, clean out the mixture with hot water. For best results, follow this procedure once a month.
While energy levels may be low right now, it is time to get back into the groove. If you follow these steps, you will be well on your way to a fresh and inviting spring-ready home. You will thank us later!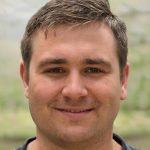 Richard is a cleaning fanatic, he often writes full guides on how to keep your how cleaner with less effort, you can find more of his writing at The Vacuum Experts where he does full breakdowns on the best tools to do the job.
Did you enjoy what you found here at Jessie At Home? Then sign up for my newsletter and like my Facebook page, so you'll get all the updates on new tutorials, other posts, sales, and coming events.
If you have any questions, want to share pictures of your work, or just want to chat with Jessie and other crafty individuals, than join my Facebook group.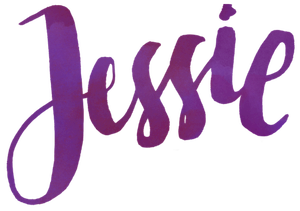 © Copyright 2021 Jessie Rayot / Jessie At Home All my videos, patterns, charts, photos and posts are my own work, so you may not copy them in any way. If you want to share this information with someone, then share the link to this post. If you want to share on your own blog / website, then you may use the first photo in this post and link back to this post. Also, you may not give away printed copies of this post.
If you liked this spring cleaning post, then take a look at these.