Today was a nice day. I'm getting over my cold, and for the first time in a while I woke up without feeling like a zombie. After showering, I felt the need for a yummy breakfast. So…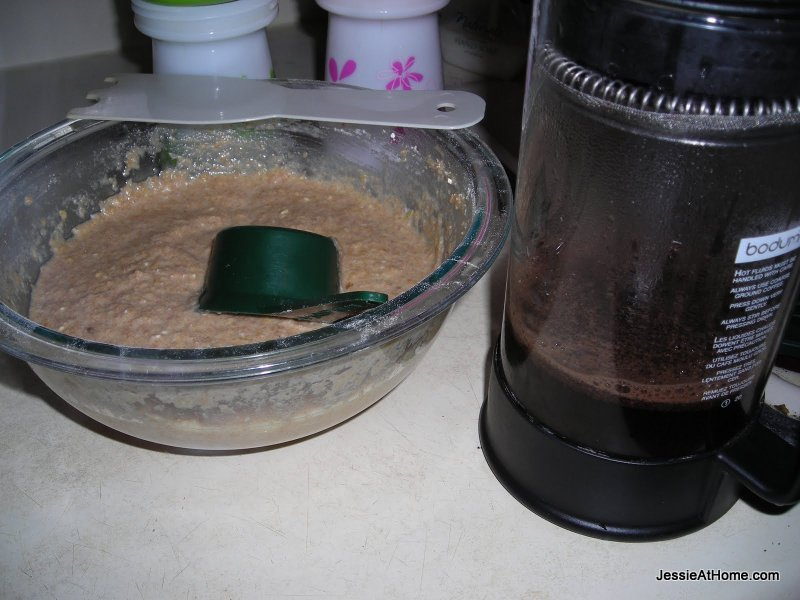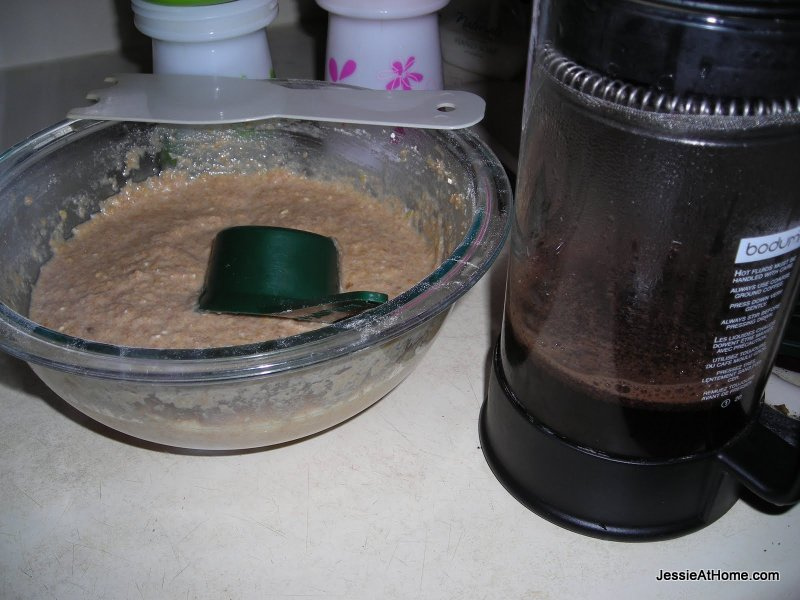 Yes, that is my precious morning coffee, and that lumpy batter is just waiting to become…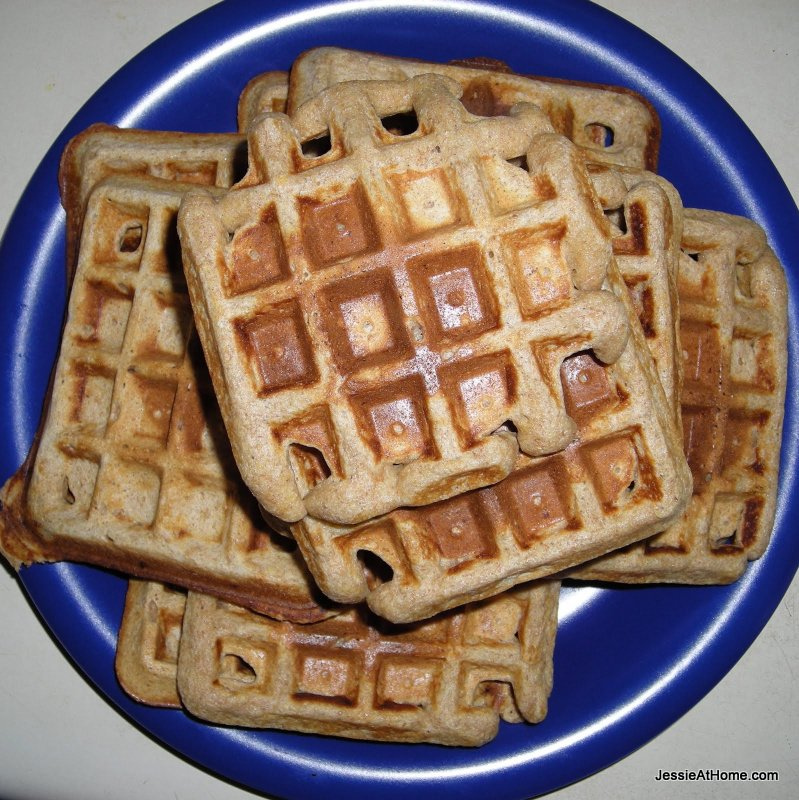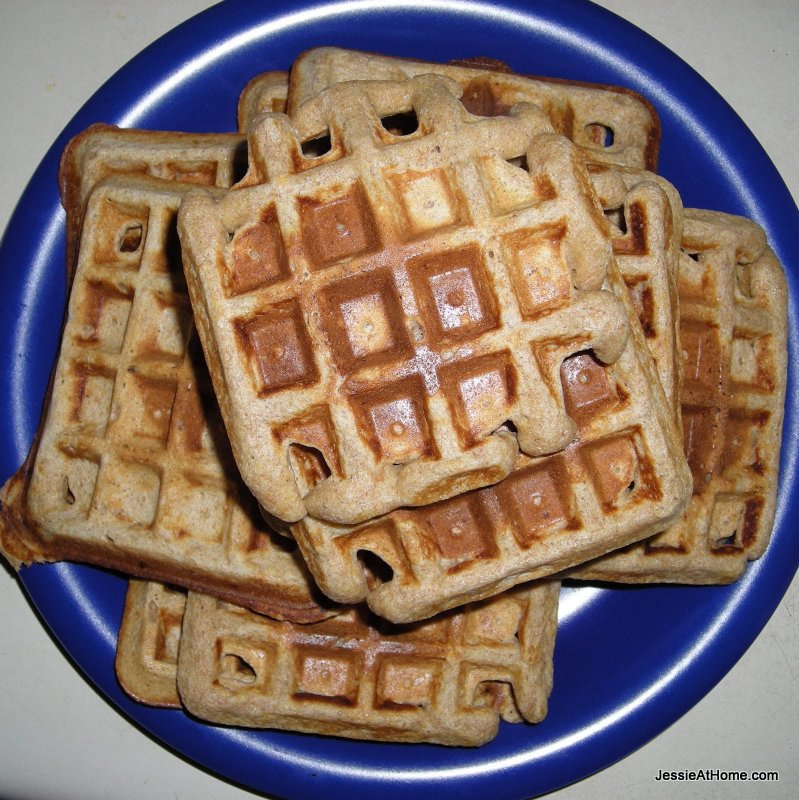 WAFFLES!!!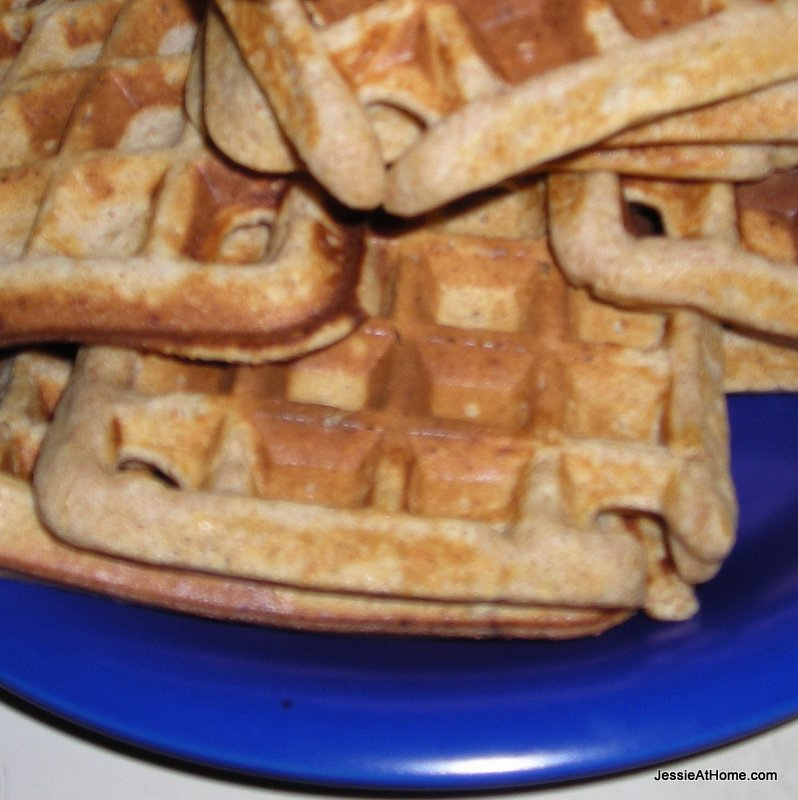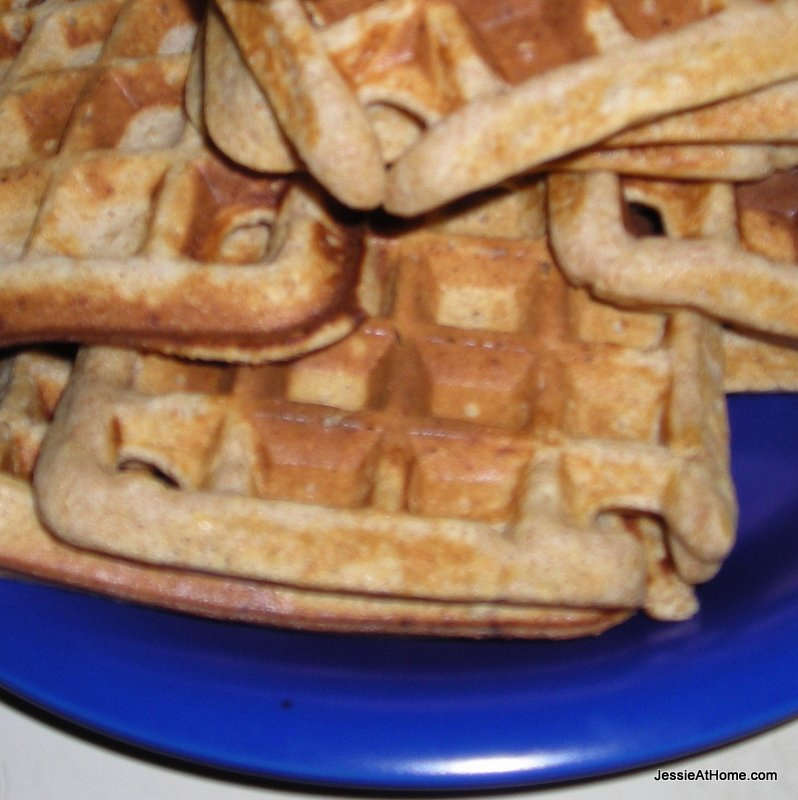 We all sat down together and enjoyed the waffley goodness. The girls had strawberry preserves on theirs, and it was much loved.
Doug went off to work, and the girls and I hopped into the car to visit a garage sale we had been told about. One of Doug's friends had told him I should go because they had something I may want. My little something was too big for the car with the car seats in it, so we paid and came home, promising to return later with the another car and a strong husband.
Kyla, Vada and I had a relaxing, fun day at home. At 3:30 Doug came home and we all went back to the garage sale. We moved the car seats into Doug's car, and packed mine up.
Do you want to know about my great find?
What I only spent $50 on?
What just last week I was telling my wonderful father I would not buy new any time soon, but if one fell into my lap, I would take it?
Are you sure you want to know?
Here is a hint…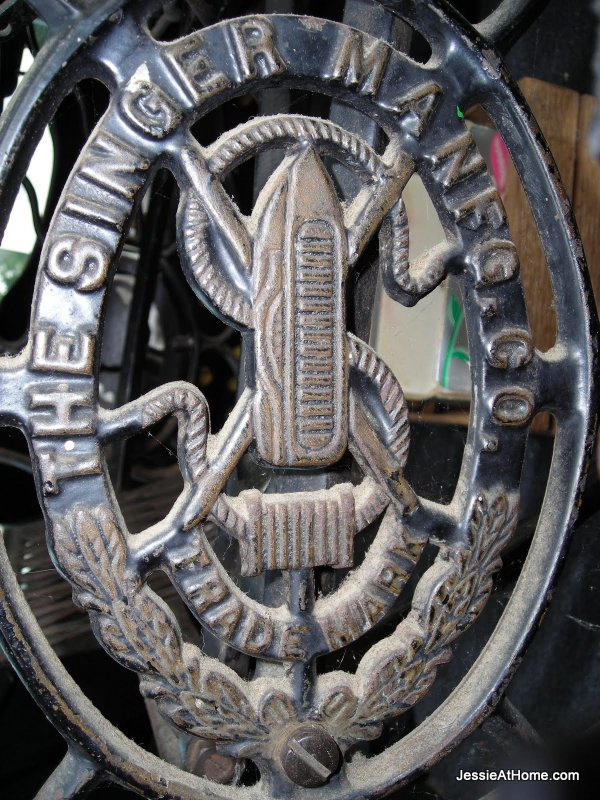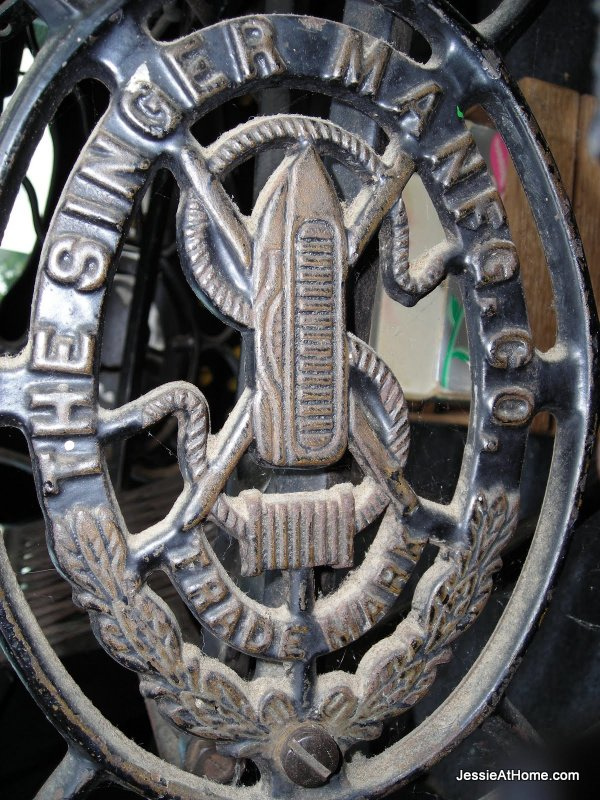 Can you guess?
Need another hint?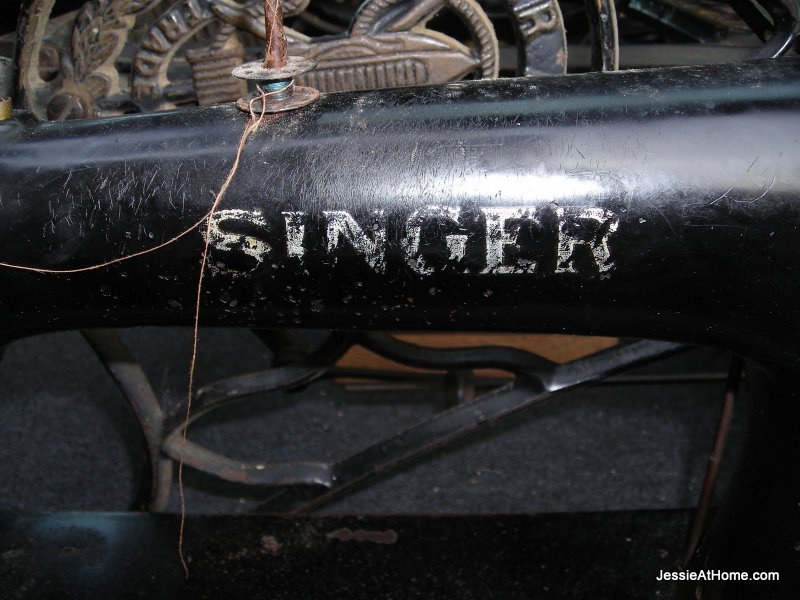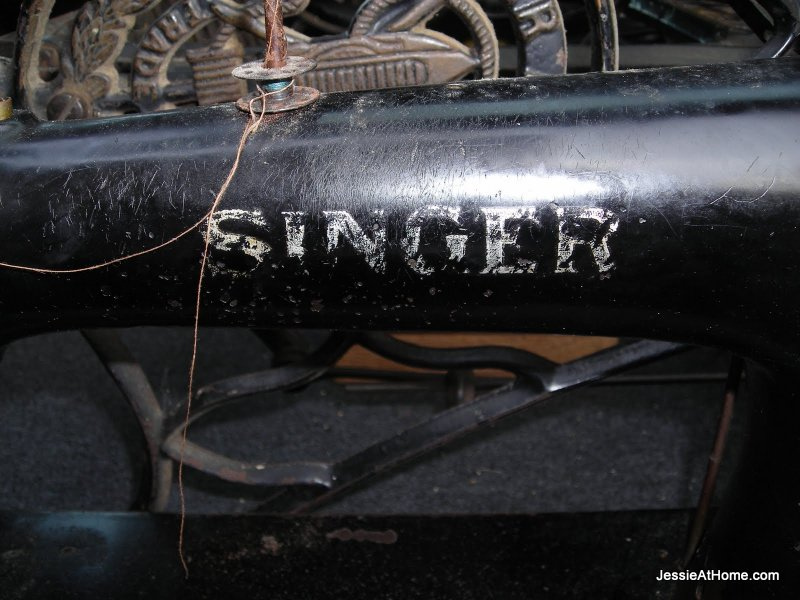 Yes, that is a lovely, beautiful, happy-making, antique Singer industrial sewing machine, all tucked up in the back of my car. I was right, wasn't I? Great find!!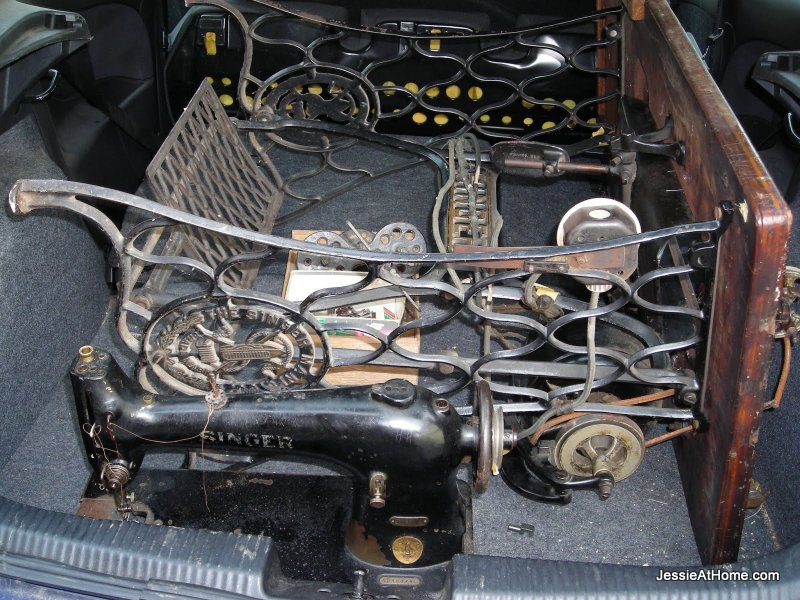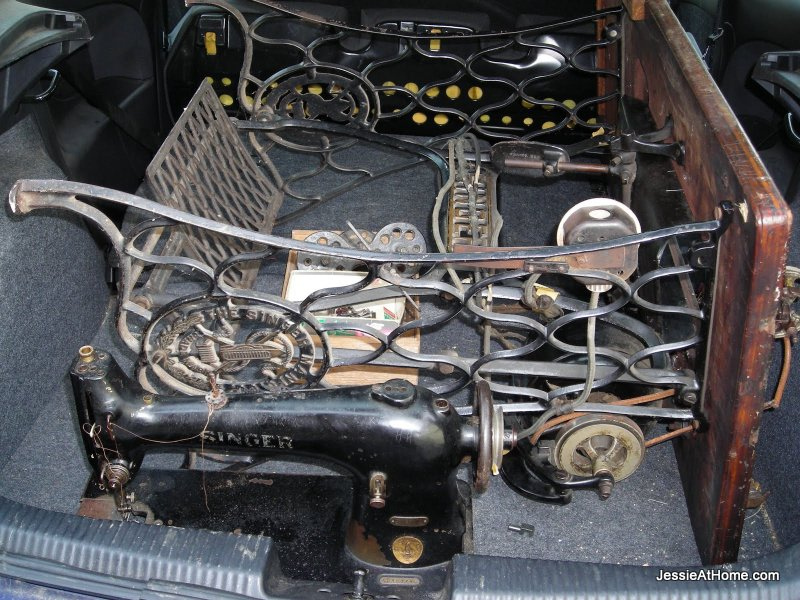 I have no idea if it works. It hasn't been used in years, it had belonged to the seller's mother. She had bought it from the sewing factory she had worked at many years ago. I'm guessing when we get a house and get around to having it fixed up it will cost no less then $200 to get going, and it could run a lot more. If the motor is shot, it may be cheaper to buy a new one. But come on…$50.00…how can you pass that up. I get all fluttery just thinking about being the proud owner of such a thing of beauty.
*Edit* I make my waffles from a dry mix recipe of mine, here is a link to that recipe.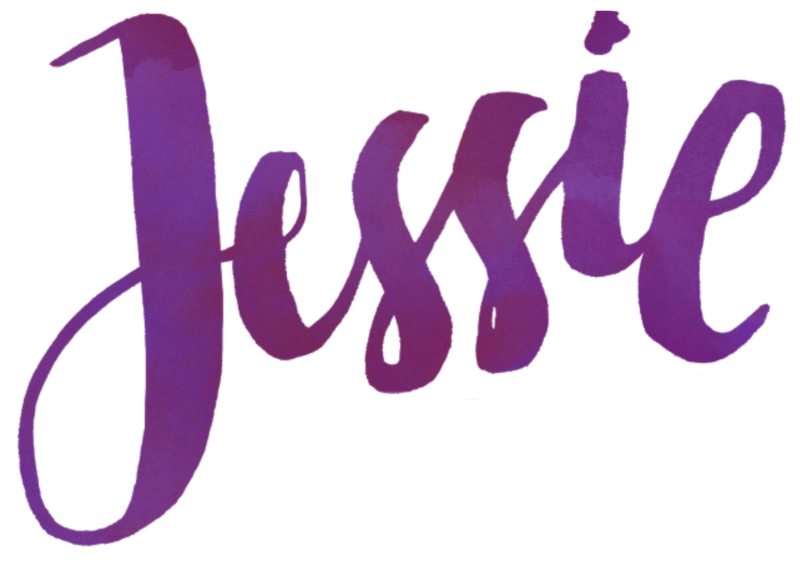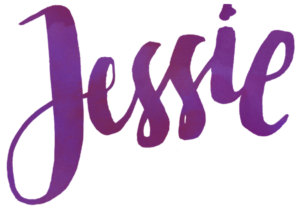 ©Copyright 2014 Jessie Rayot / Jessie At Home All my videos, patterns and posts are my own work. Do not copy them in any way. If you want to share this information with someone, share the link to this post. If you want to share on your own blog / website, then you may use the first photo in this post and link back to this post. You may not give away printed copies of this post. Thank you.