I try to keep a stock of homemade mixes, so when I want to make something, it is quick and easy. Last week I ran out of both my waffle mix, and my banana bread/muffin mix. So into the kitchen I went. I hung my label from the cabinet handle. You may think the format of the label is a bit odd, but it is made to wrap around a jar. I tend to give my mixes as gifts.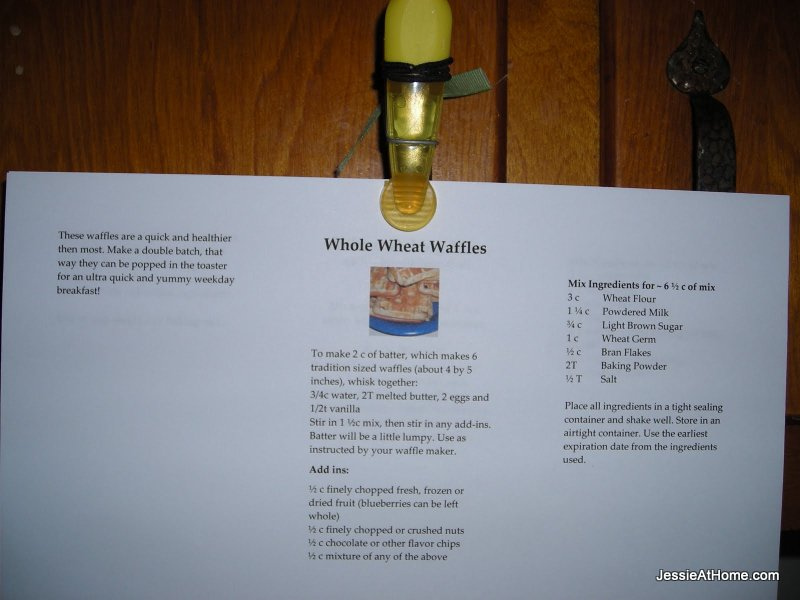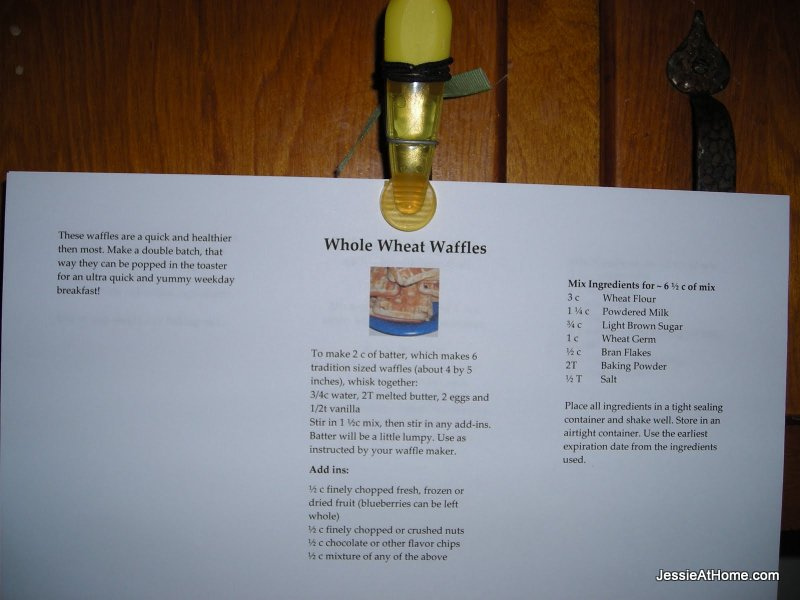 I measured everything into my trusty food processor and gave it a quick zip. I found this is the best way to get it well mixed. Before you zip it up, take a moment, look at the pretty layers.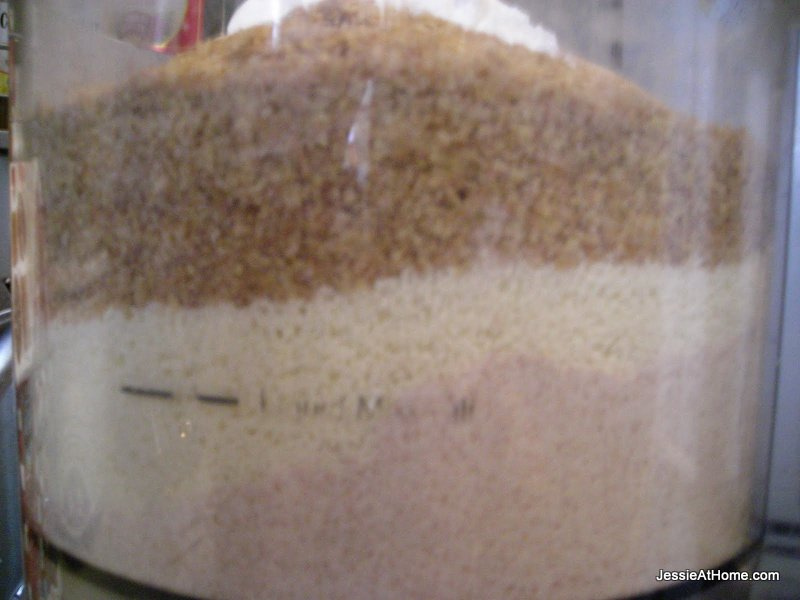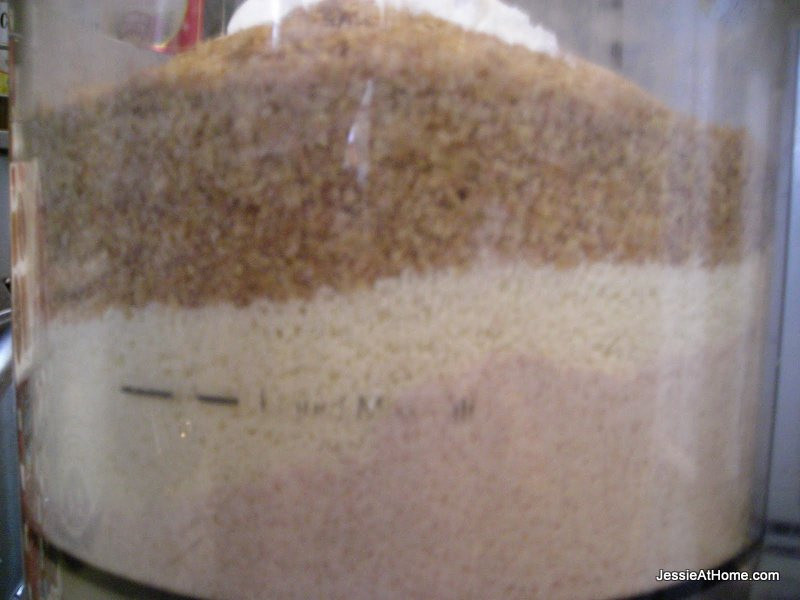 Next I carefully poured it into a storage container, and labeled it properly. Then put it on the shelf to wait for it's next quick use.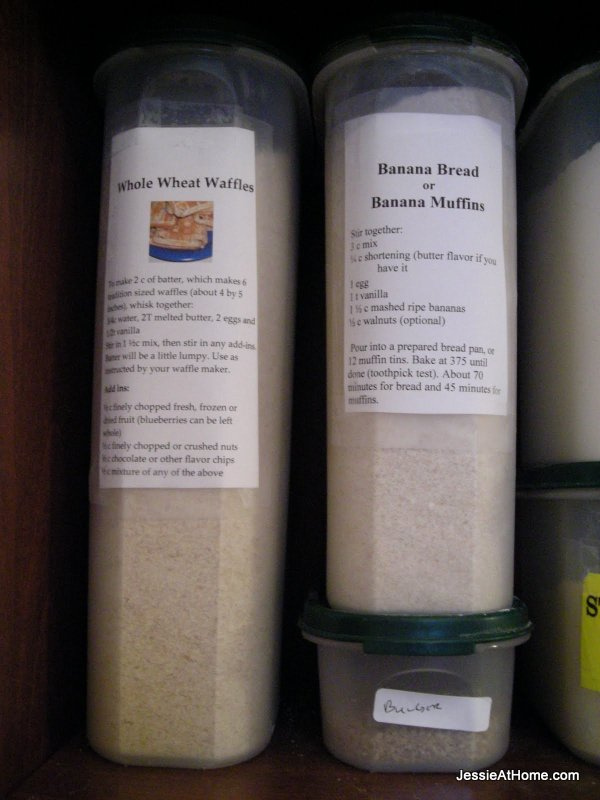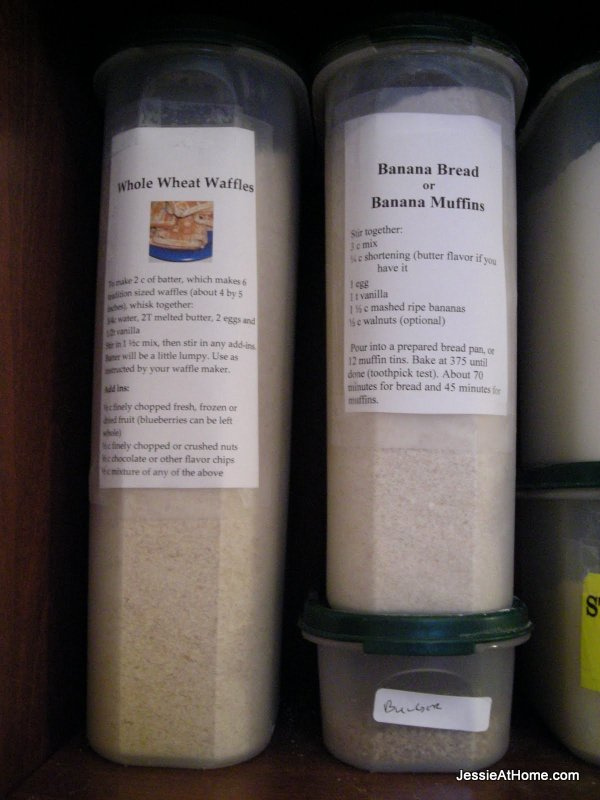 After making the waffle mix, I made the banana nut bread/muffin mix. This one actually got made beyond the mix point. Our favorite is to make it into banana muffins with walnuts and chocolate chips added in addition to the banana. Doug loves to grab one in the morning, cut it in half, put some thin slices of butter in the middle, close it back up, and put it in one of the girls take 'n toss cups. This way he can have it as a snack at work. It makes him happy, so I am trying to keep them in the house.
Would you like the mix recipe?
Today I made it with the walnuts and with a large 1/2 c of chocolate chips to boot! Here's a few snaps.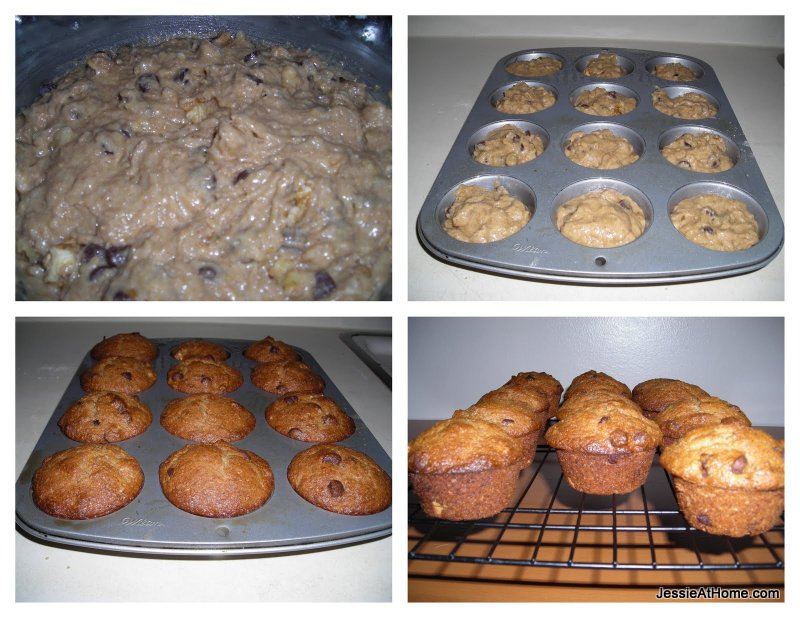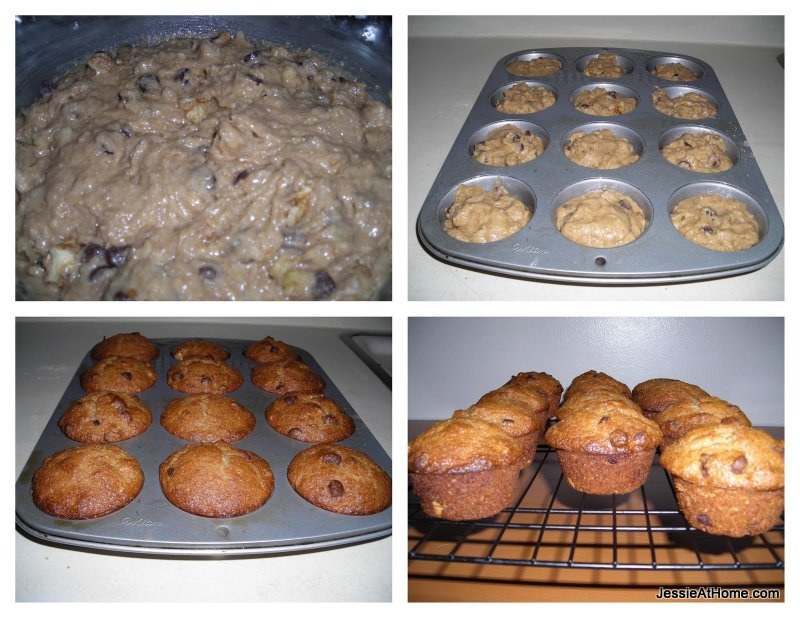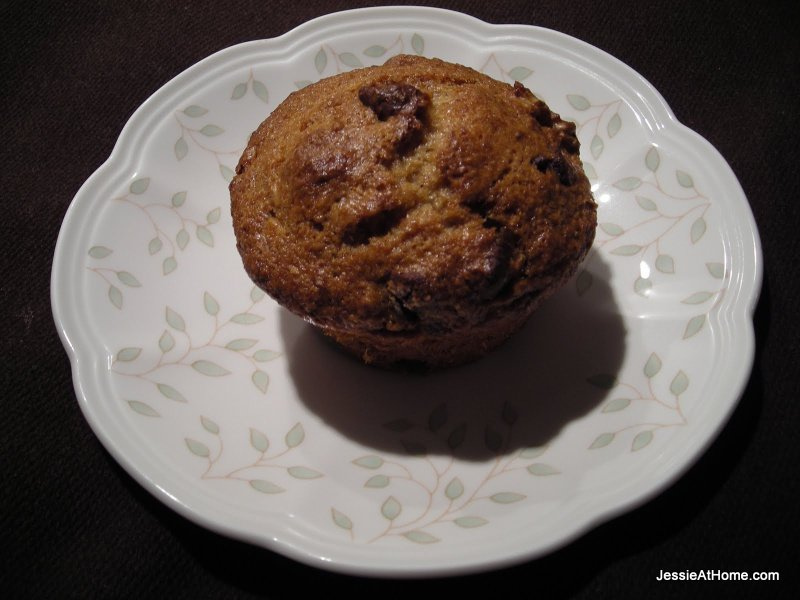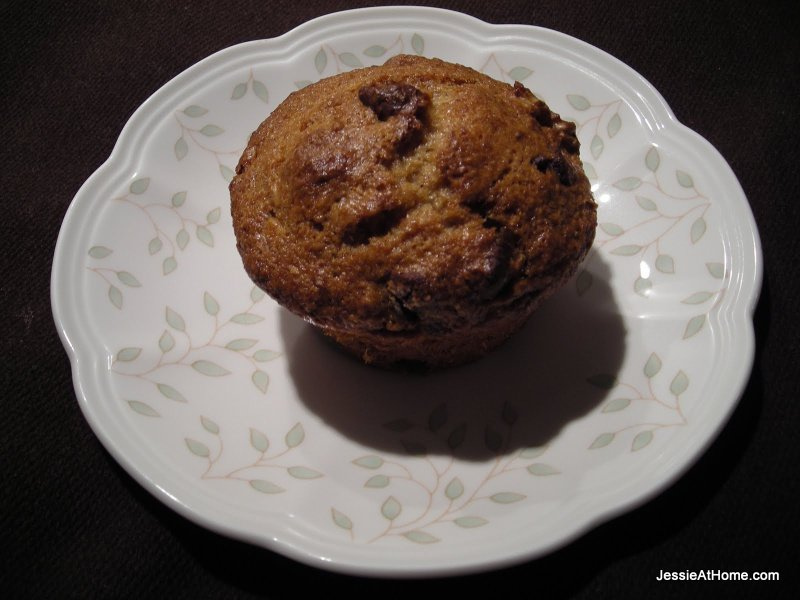 Feel free to borrow my recipe for your own use. However do not share the recipe online, just share the link or the pin. This is truly my recipe. I developed it from scratch and it went through at least 5 tests before I was happy with it.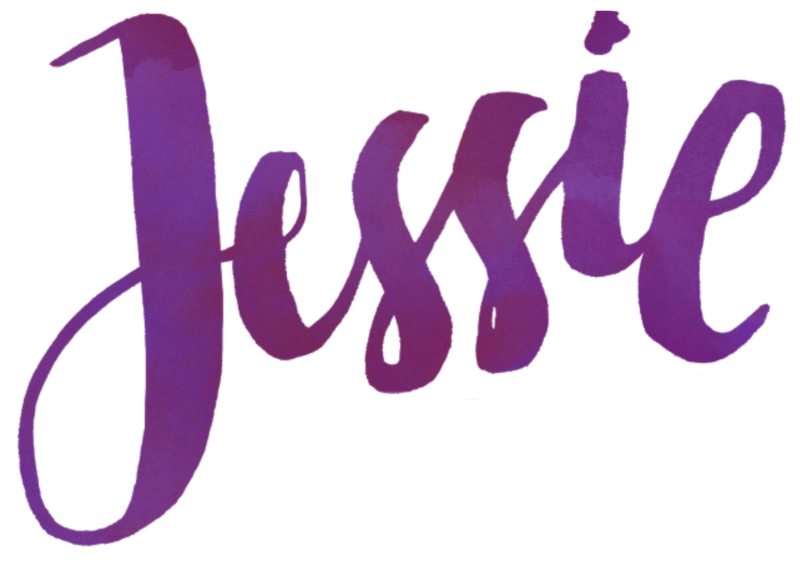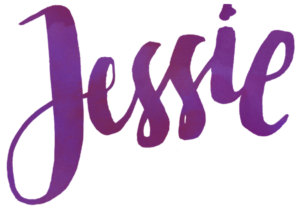 ©Copyright 2009 Jessie Rayot / Jessie At Home All my videos, patterns and posts are my own work. Do not copy them in any way. If you want to share this information with someone, share the link to this post. If you want to share on your own blog / website, then you may use the first photo in this post and link back to this post. You may not give away printed copies of this post. Thank you.