I love Wednesdays. Every other(ish) Wednesday morning is started by going to visit my friend, Jenn. Her girls are 3 1/2 and 4 1/2, wonderful playmates for my 2 year old girls. The four girls play in the playroom, and Jenn and I sit in the living room, chatting and crafting. Most of the time knitting or crocheting. When we don't go to Jenn's we tend to have PJs day at home. The middle of our day goes as most. In the girls eat dinner by themselves, we play a bit, read, and off to bed they go. Now on Wednesday evenings Doug does not get home until after midnight. Don't get me wrong, I love my husband, but I love my me time, also. So once the girls go to bed I make myself a dinner without the restrictions of what Doug will (or won't) eat. I just love my Wednesdays!
This was a Jenn day! Today Jenn worked on her Christmas-y colored dishcloths, while I worked on my flower/hex blankets. It was a very nice morning chatting and yarning, with the occasional little one wondering in for a kiss or some attention. We then returned home for a nice lunch of leftovers, and naptime for the little ones. I got some cleaning done, and then got to play a bit more with my yarn. The flower/hex blankets will take a while, but here is more to admire!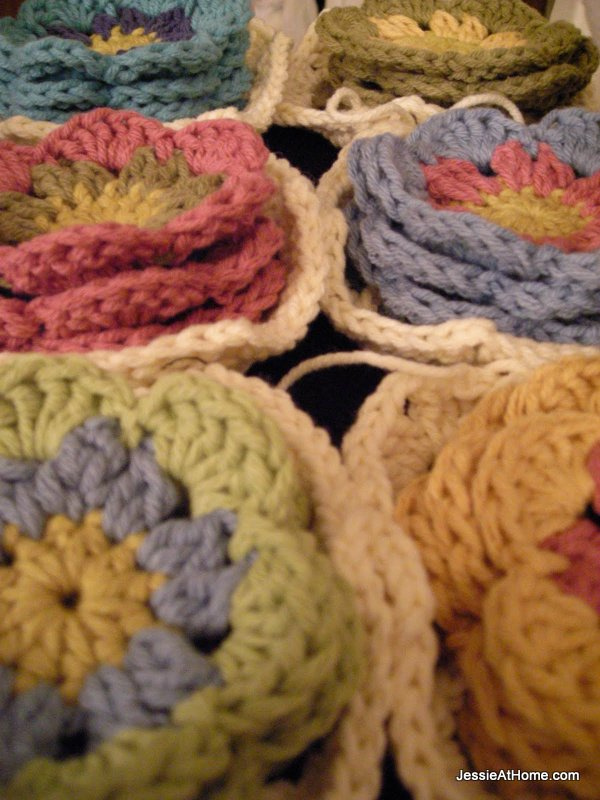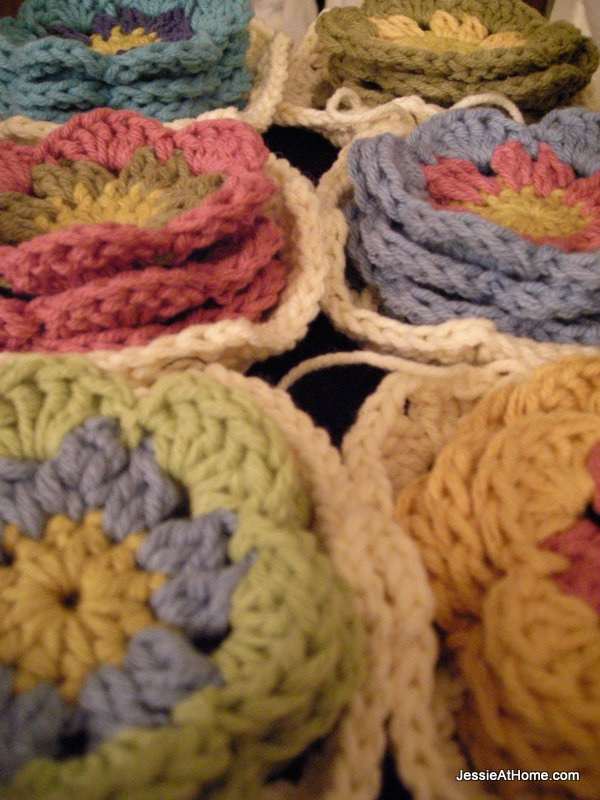 After naptime there was much dancing, tickling and giggling. Lots of fun and pretty swirly colors of flower-clad toddlers.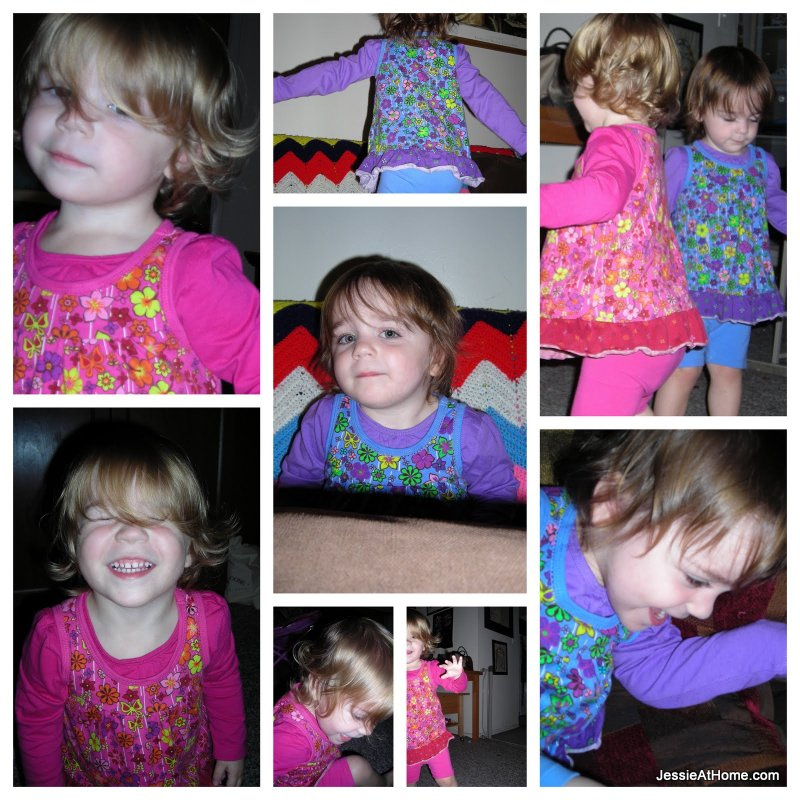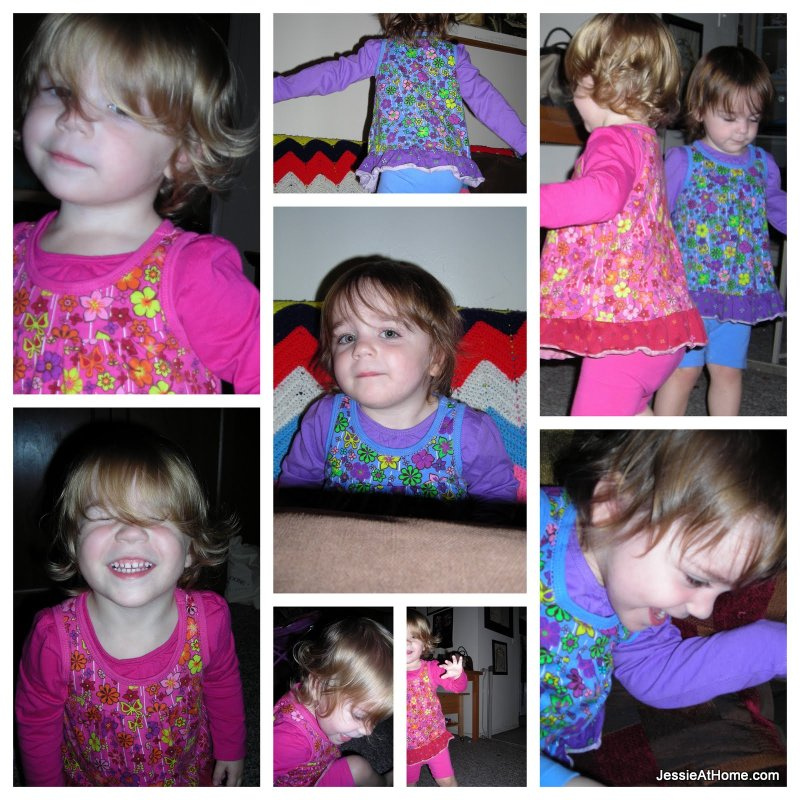 Our reading this evening came from a book that was one of my favorites when I was a child.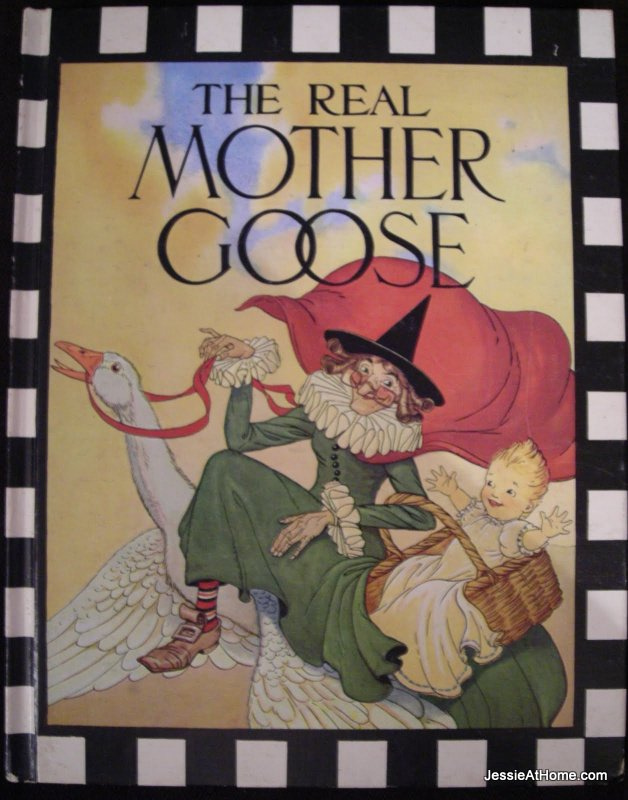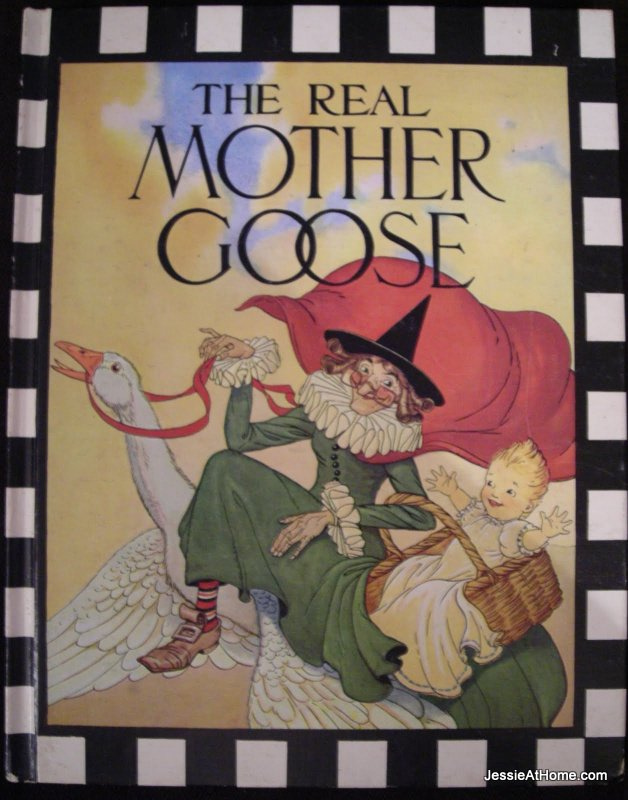 This is not the copy I grew up with – that one went to my brother. There is a great story I will share with you sometime about this copy.
Look inside, I adore the charming pictures, they will forever pop into my head whenever I hear one of these nursery rhymes.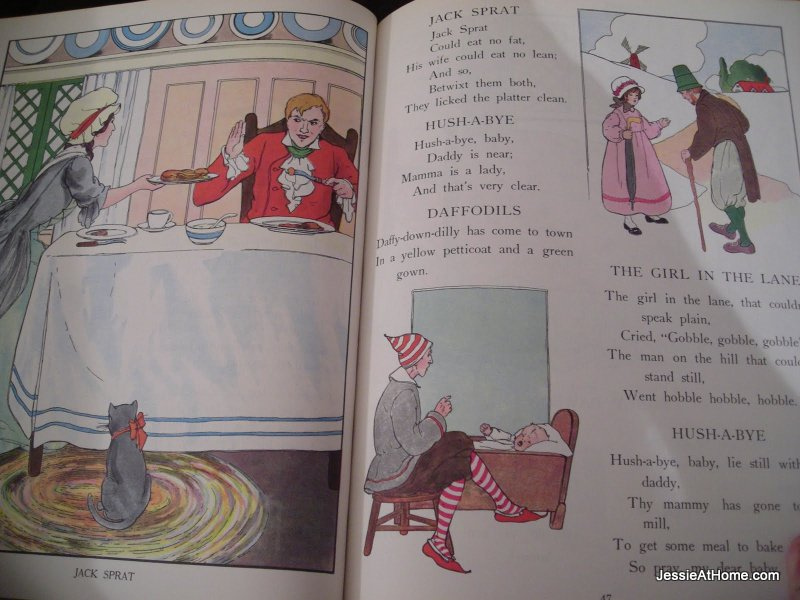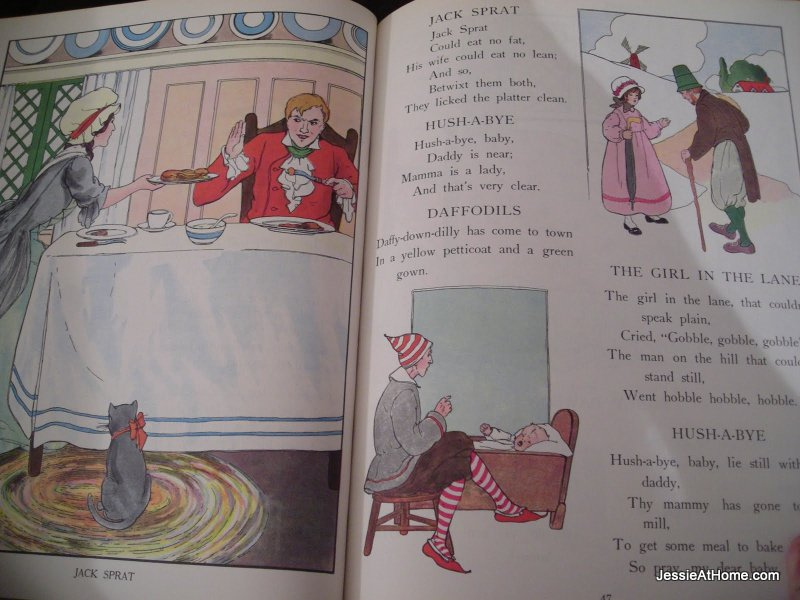 Once the girls were all tucked up in cribs, it was time for ME!!! OK, a bit of cleaning first. Then I made a scrumptious dinner of sauteed veggies. Something other then the 4 veggies Doug will eat. The rest of the evening has been dedicated to crochet, and sharing with all of you. Oh, and a short break for a piece of Millionaire Shortbread, and a cup of Chai Tea.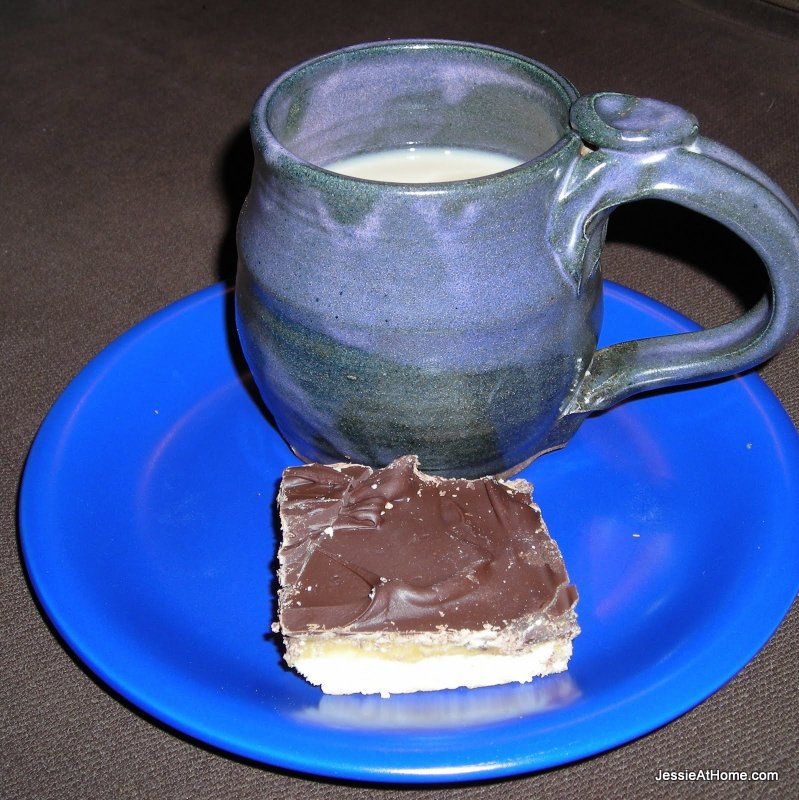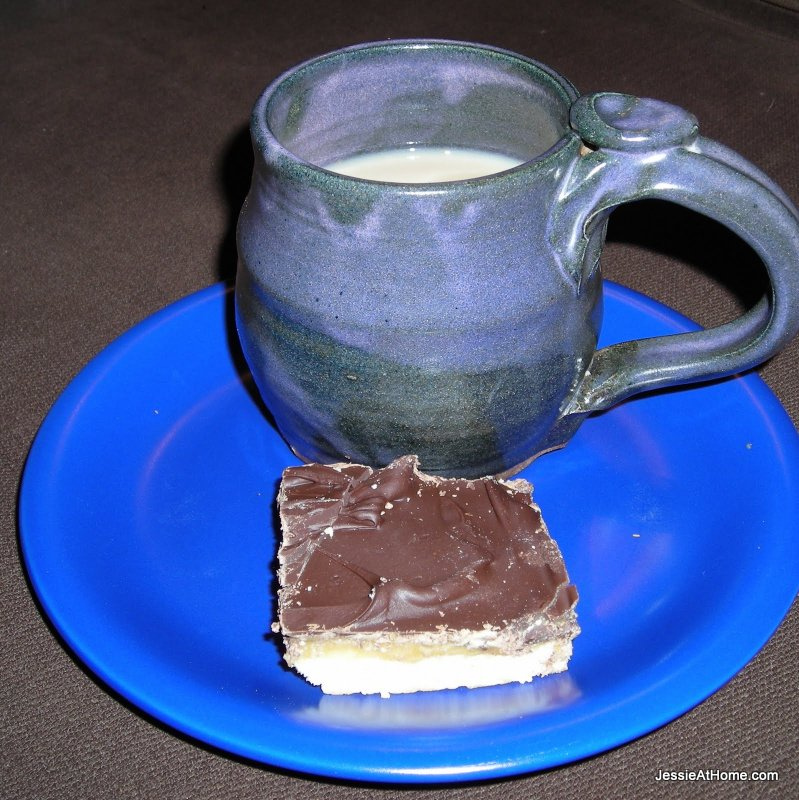 I hope you enjoyed a peek into this day in my life. Have a lovely night, and sweet dreams. Me, I plan on crocheting until I can't keep my eyes open, then curling up in my comfy bed.
P.S. if you want to make some Chai Tea yourself, here is the recipe.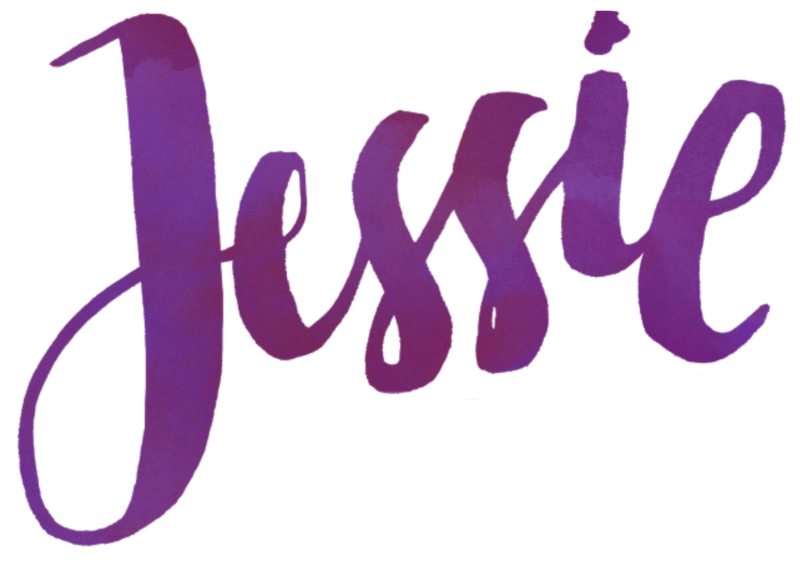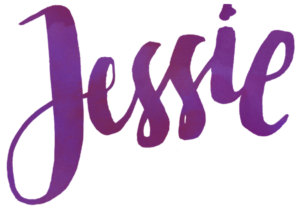 ©Copyright 2009 Jessie Rayot / Jessie At Home All my videos, patterns and posts are my own work. Do not copy them in any way. If you want to share this information with someone, share the link to this post. If you want to share on your own blog / website, then you may use the first photo in this post and link back to this post. You may not give away printed copies of this post. Thank you.