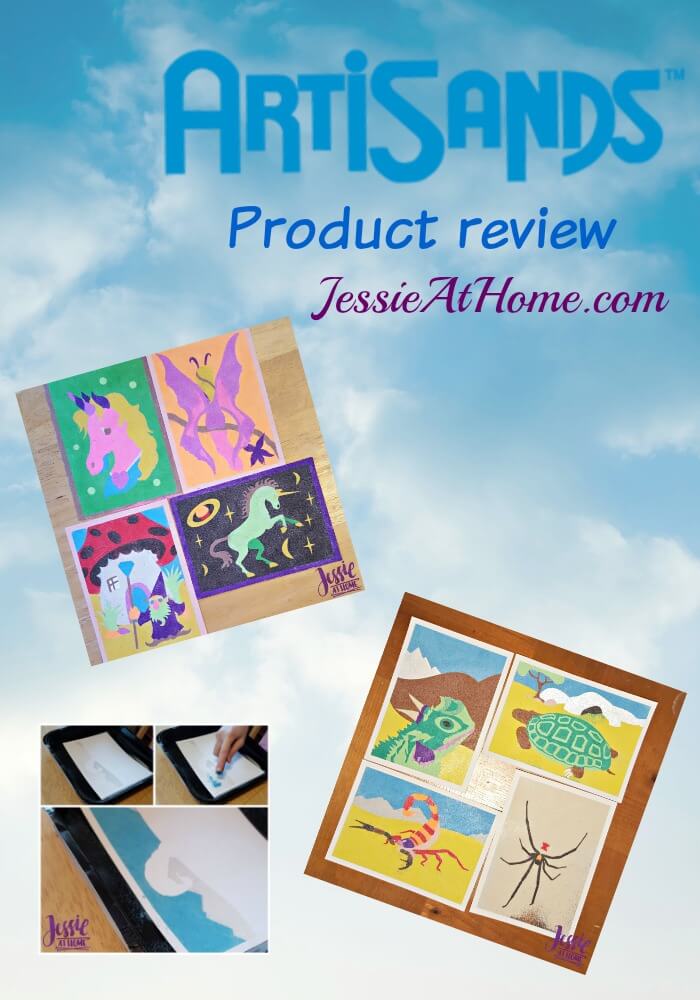 This past January I had the pleasure of meeting some of the awesome people behind ArtiSands and taking a look at a lot of their products. I was very impressed. You can find ArtiSands online HERE. They are so awesome that they have set up a 25% off coupon code for you for a whole MONTH!!! At that price you should stock up for gifts! The code is:
And it expires on April 30th, 2017.
They were also kind enough to send a kit for each of the girls to try out, and the kits fit the girls perfectly! Desert Creepers for Vada, and Fantasy for Kyla.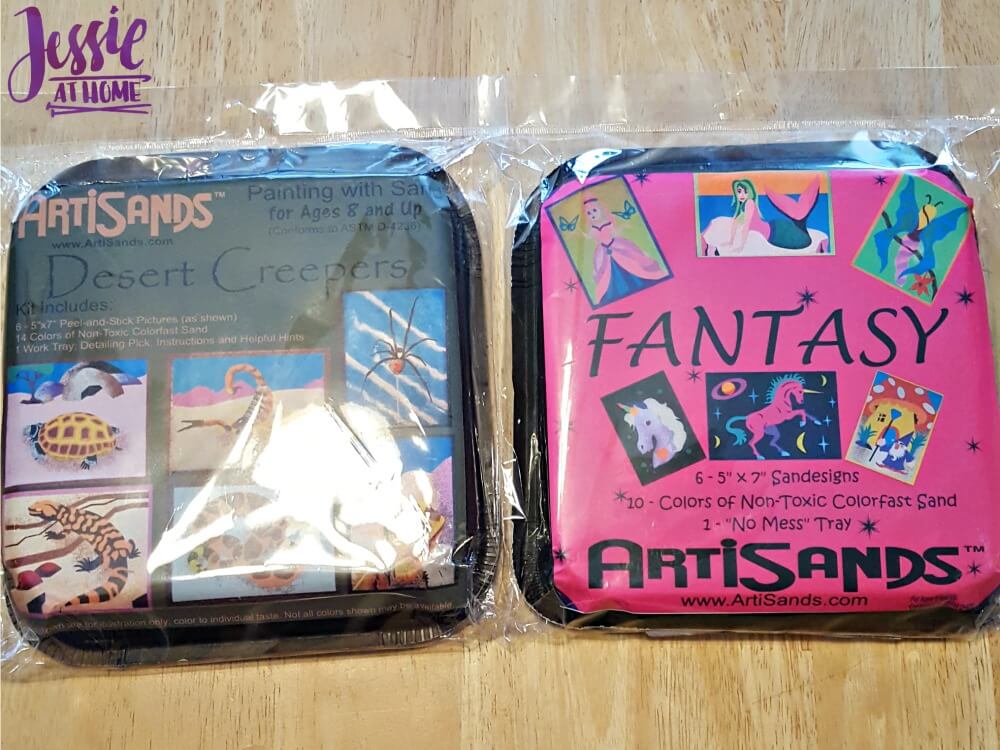 One of the first things that made me fall in love with this product is that the sand is not in baggies. It's in little plastic tubes with a red stopper at the top. You remove the stopper and pour out the sand you need, then you put the stopper back in. It is so much neater this way! Serious Mommy points for them.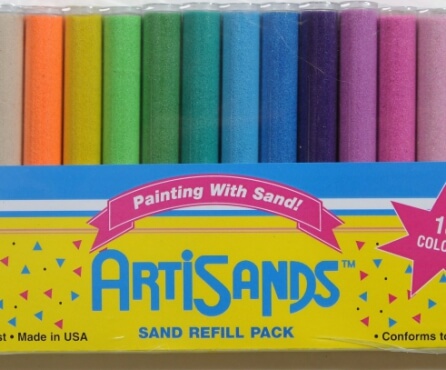 Here you can see Vada teaching us how to use the kits. The pictures come with all the various sections as stickers. First you peal off the sticker on the section you want to color. Next you pour the sand on the sticky bit and rub it in with your finger. Then you shake it off (tray to shake into is included in kit!) and you have a lovely colored section!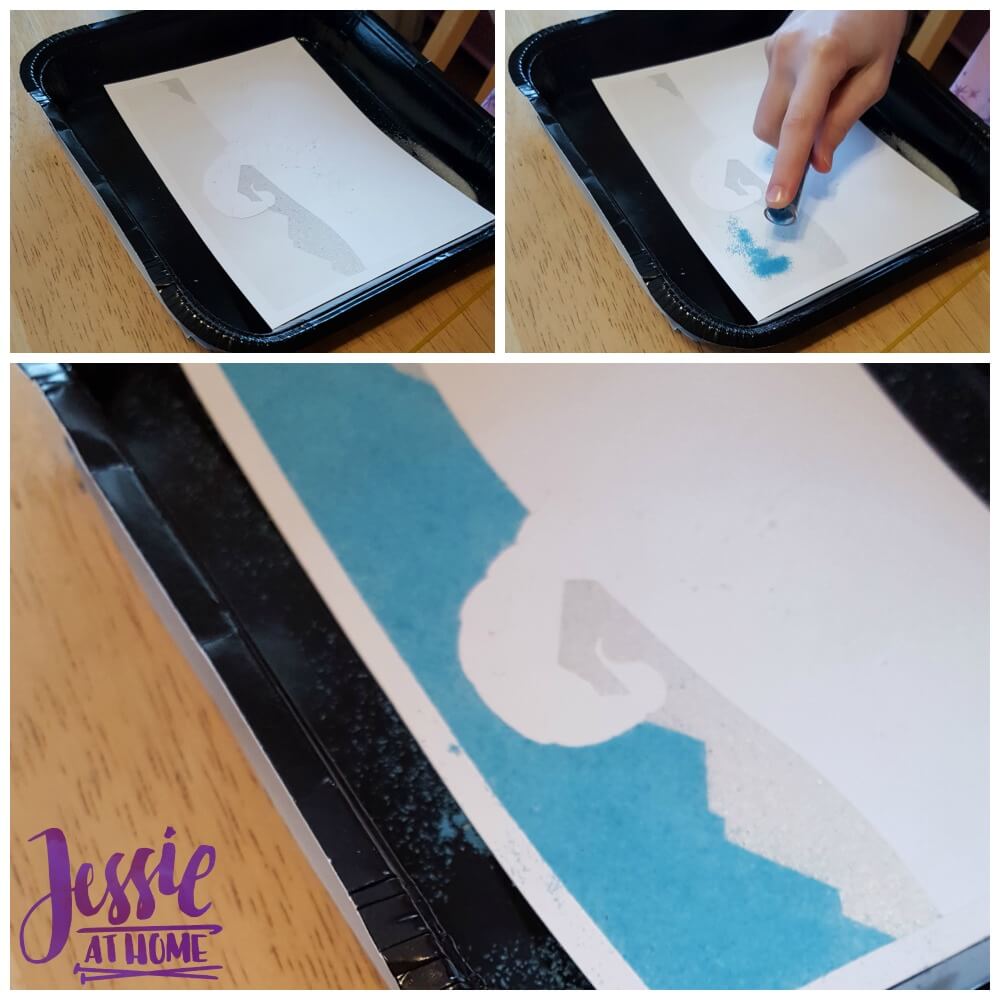 This is Vada's first finished creation. Isn't it fun!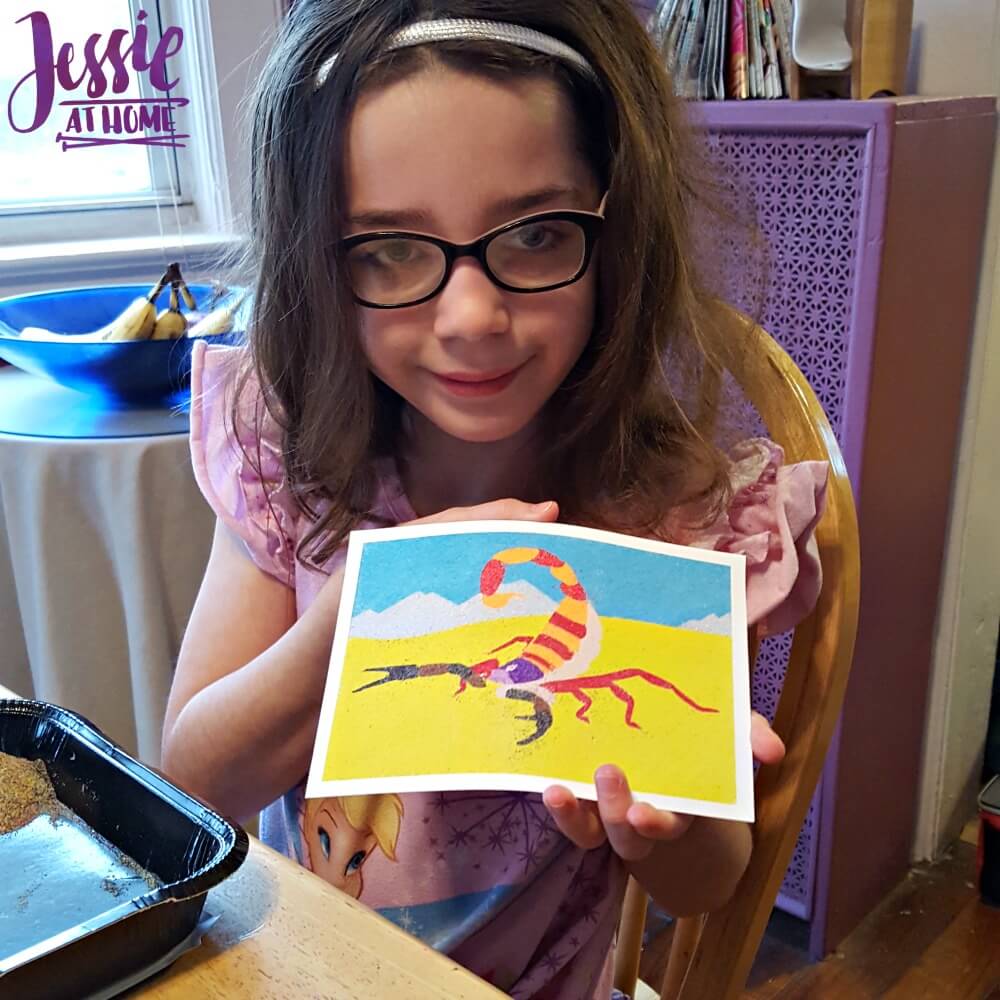 Kyla and I made a Facebook video to show how to use the kit as well, take a look.
Here is Kyla's first finished creation!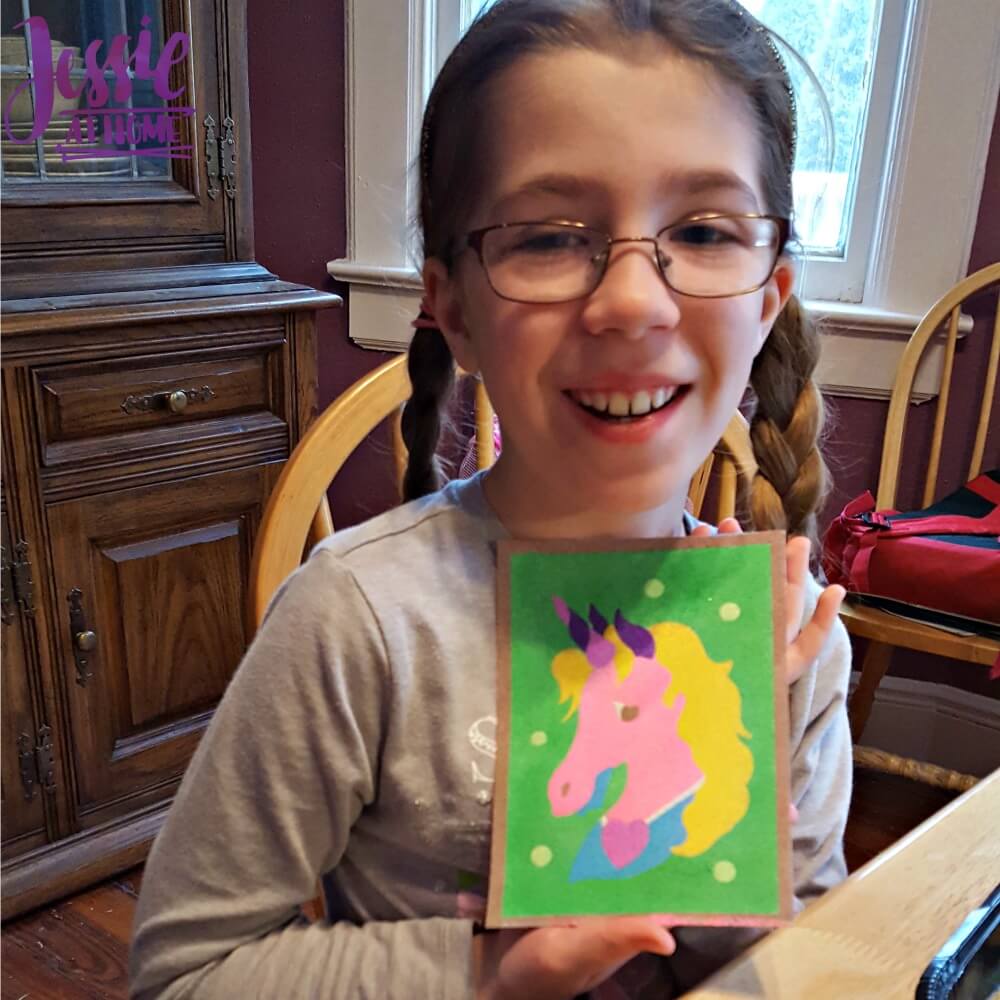 The kit even includes one card with slits for a finished piece so you can make your own card for a loved one!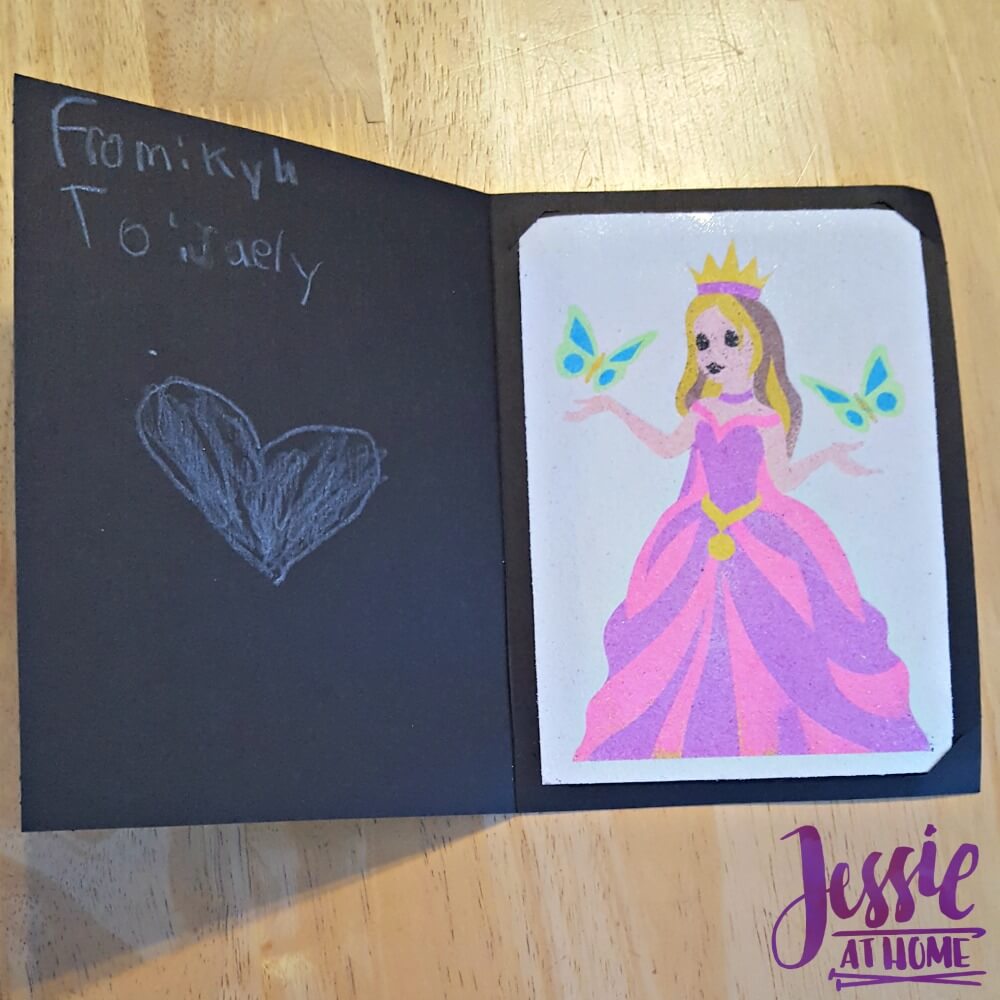 Here are a few of Kyla's finished pieces.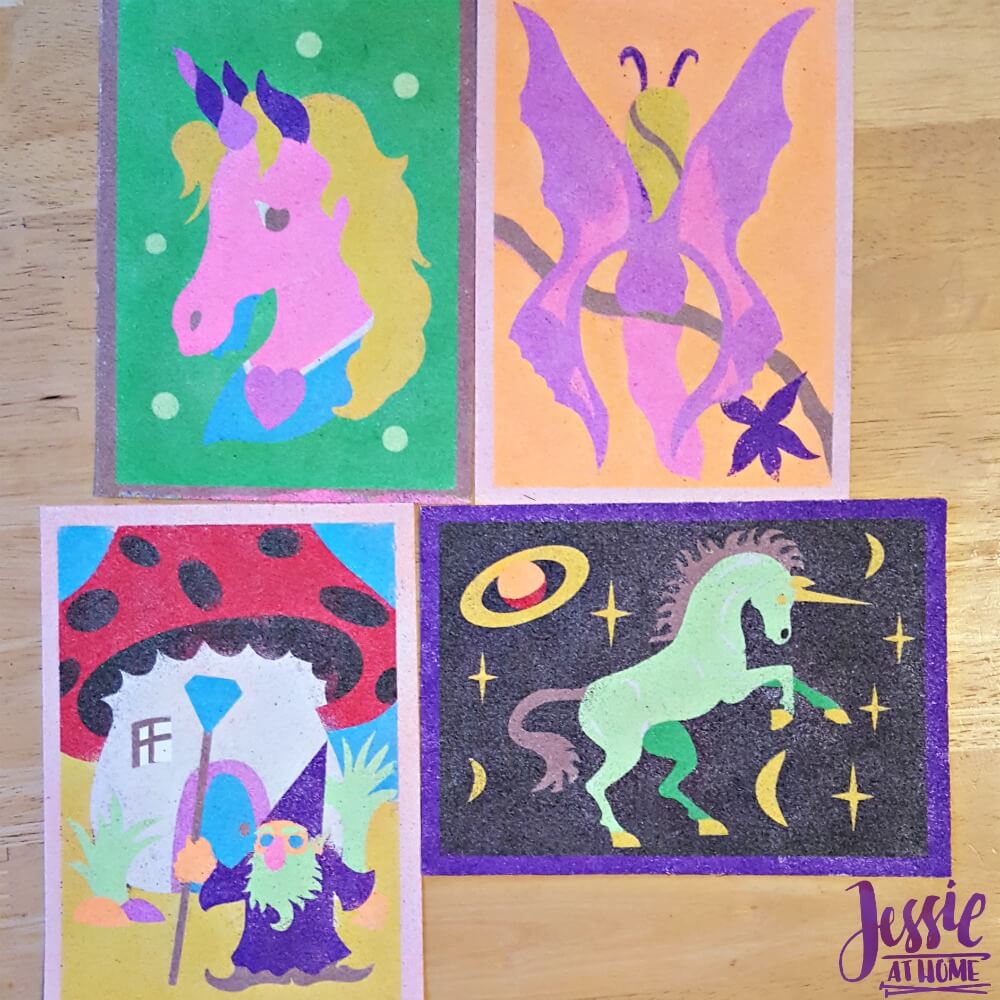 Here are a few of Vada's.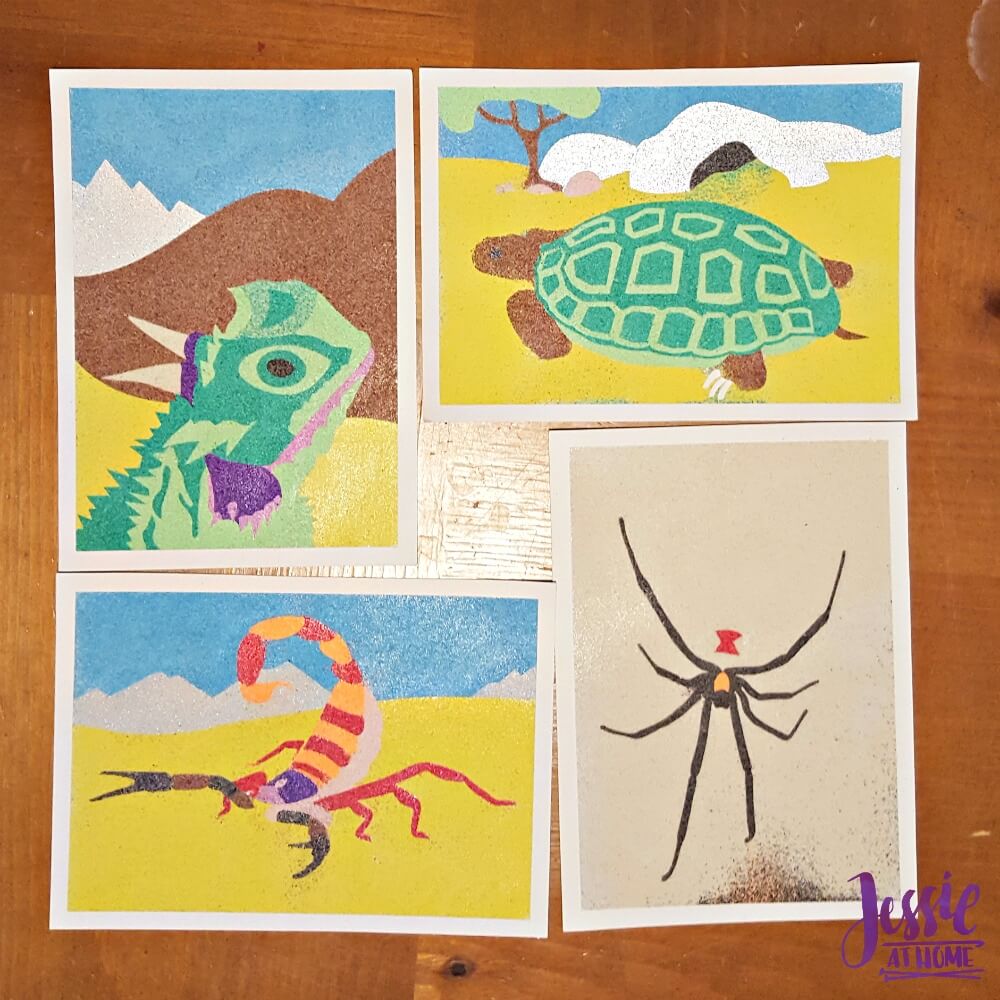 As we were using the kits, I asked the girls all about them, here is what they had to say.
Vada: I think it's really cool. I like that it doesn't have to be a specific color. I like it because it can be any color and it's messy a little. you should definitely try it!
Kyla: I think it's really really cool and I love it and it's the best. I like that you get to pick the picture and you get to see the picture as you make it, and there's a space unicorn! I like that you use sand. I love that it doesn't just have 2 pictures. ArtiSands is the best!
So there you have it, a very enthusiastic approval rating from two crafty 9 year olds! Hop on over the the ArtiSands site and pick up some kits for your favorite little artists. Don't forget to use the coupon code!!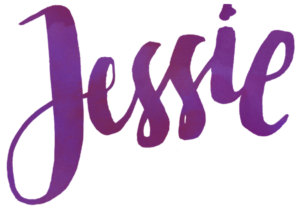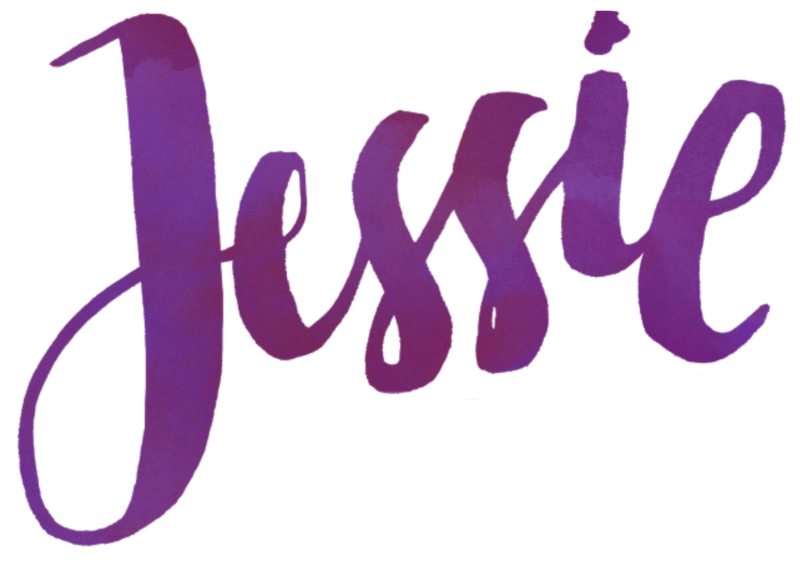 ©Copyright 2017 Jessie Rayot / Jessie At Home All my videos, patterns, charts, photos and posts are my own work. Do not copy them in any way. If you want to share this information with someone, share the link to this post. If you want to share on your own blog / website, then you may use the first photo in this post and link back to this post. You may not give away printed copies of this post. Thank you.
Want to get the latest posts from Jessie at Home delivered straight to your email?
Subscribe to the Jessie at Home newsletter! We'll send you the latest patterns and tutorials. We will never spam you, promise to never sell your email address, and you can unsubscribe at any time.