Astronomy Fluxx is quickly becoming a favorite here At Home. Our budding astronaut, Vada, wants to play it all the time and it's so fun that I almost always say yes. We've been having a blast playing, and we have all learned some interesting facts and dates from this game. Considering we are a family of outer space nerds, that's saying a lot!
The game reviewed in the post was provided by Looney Labs. All opinions are my own.
When I had the opportunity to review this game, I jumped at it! I let the lovely Looney Labs folks know that Vada was super excited as well. Consequently, when they sent the game to us, the included Vada's name on the shipping label. Talk about a happy kiddo! I just had to record her unboxing Astronomy Fluxx.
If you are unable to see the video above, you can watch on YouTube HERE.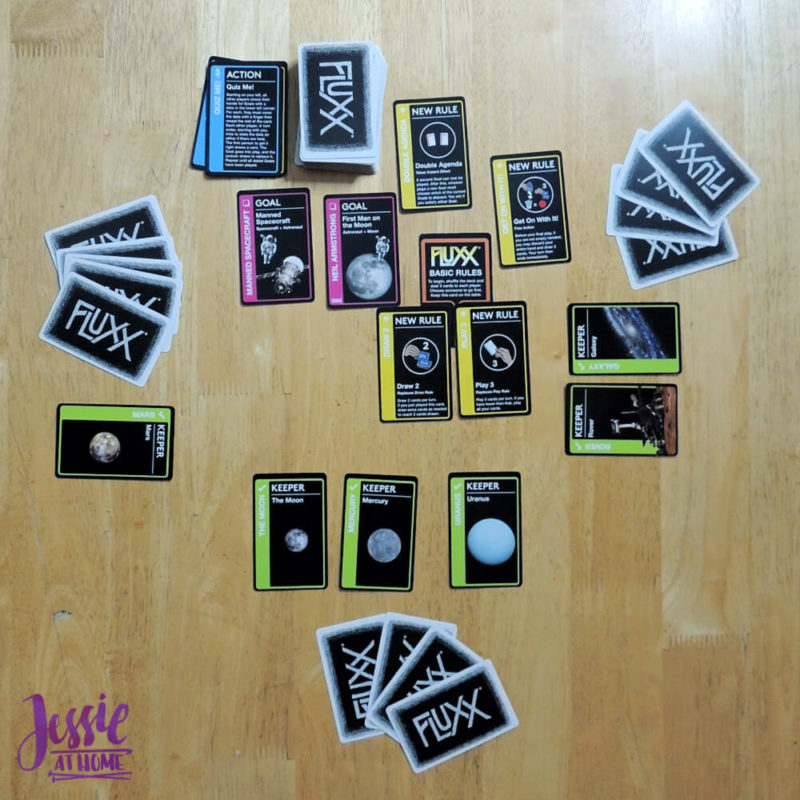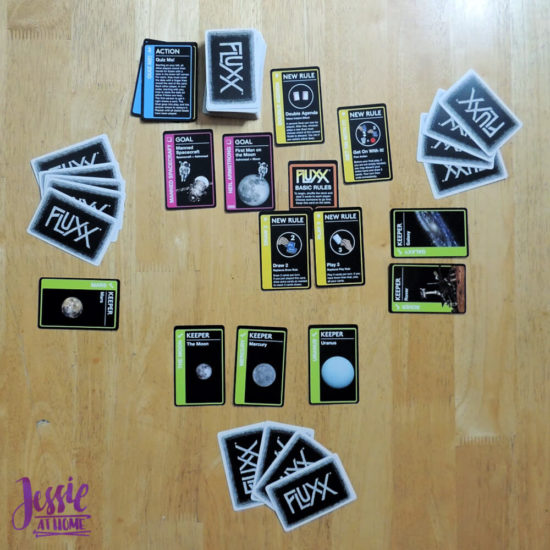 Astronomy Fluxx is played in the same manner as most Fluxx games. The rules will constantly change as cards are played, as will the goal. The keeper cards that help you achieve your goal are planets, space objects, space vehicles and more. You have to pay attention and think fast, while also planning ahead to win. We love it!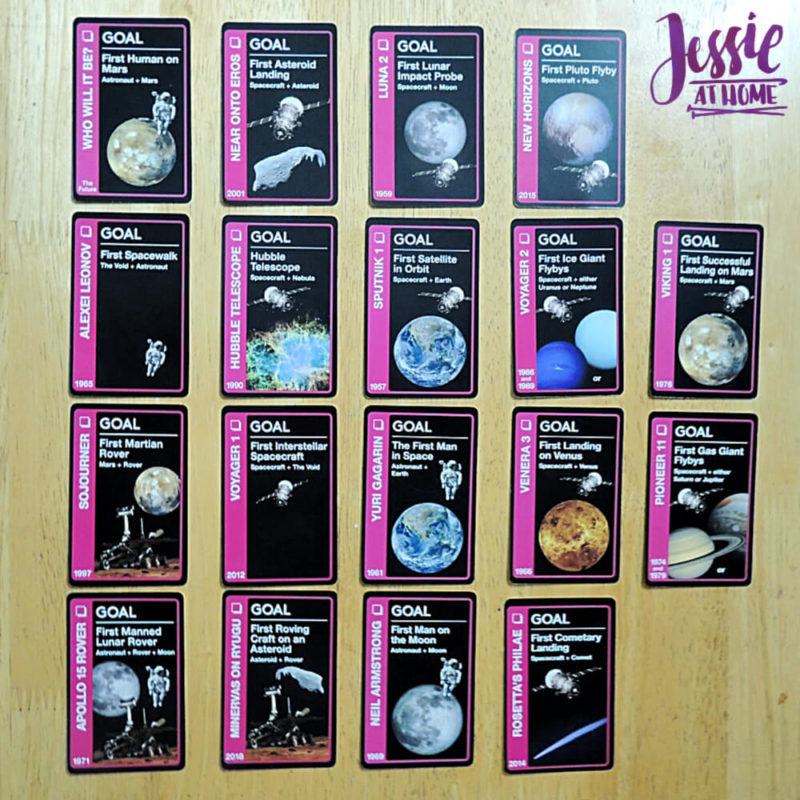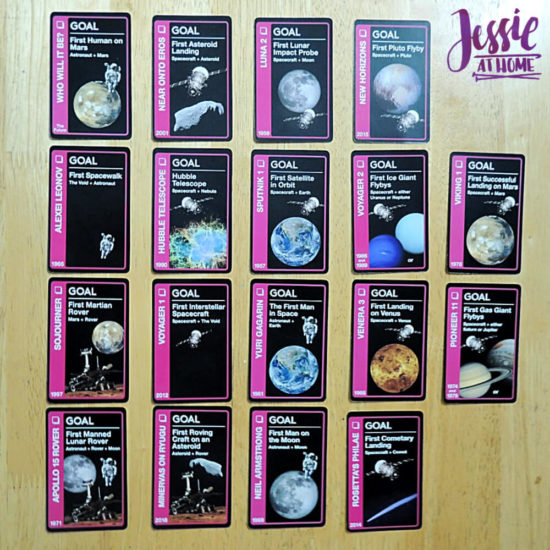 Quite a few of the goal cards have dates and names or places on the left side of the card. These are goals that have actually happened and who or what achieved them, such as the first spacewalk, and the first landing on a comet. Did you know we had landed on a comet? (not a person, but still) I didn't!
We have been learning more about human kind's space achievements and when they happened every time we play Astronomy Fluxx. Plus we get excited about what we can do in the future!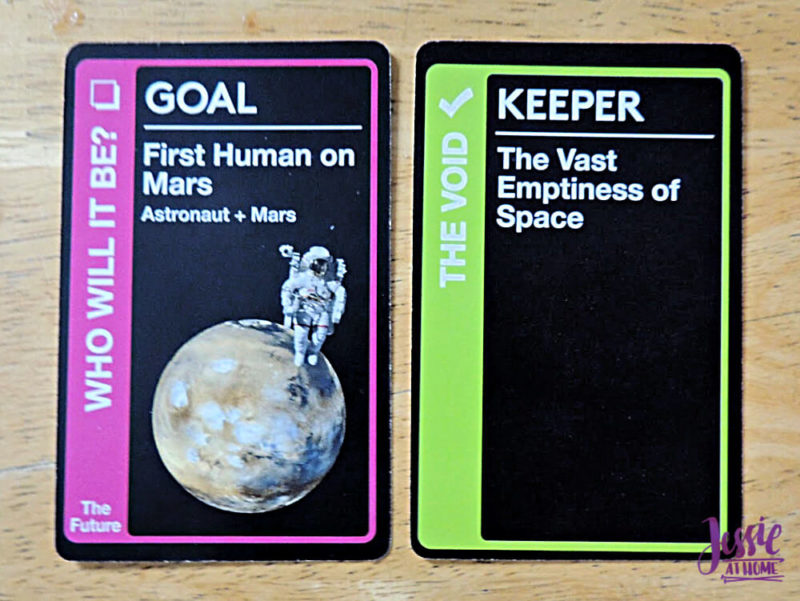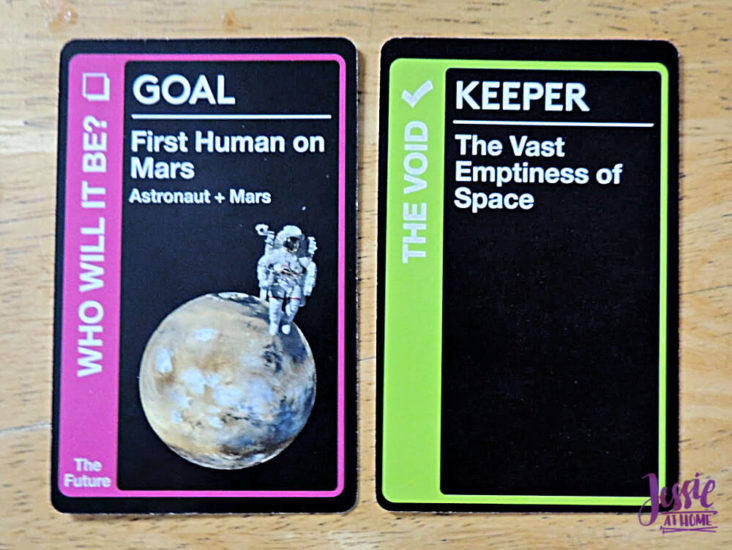 Above are our two favorite cards. I don't know why the vast emptiness of space amuses me so, but it does. Maybe it has to do with the question of what's out there?
As for the goal on the left, we have renamed that card "the Vada card". We love that for the name it says "who will it be?" – why Vada, of course. As for the date, it's just awesome that it's there. There is no maybe about it, it will happen, we just don't know when.
So, my friends, pop on over to Amazon and buy yourself Astronomy Fluxx, HERE. While you're at it, pick up a few more for gifts. I know if I didn't already have it, I'd love to see it in a gift bag for myself or Doug or the kids. Heck, I wouldn't even object to a second copy to just keep in my suitcase!
[signature]
If you liked this Astronomy Fluxx review, then take a look at these.