Creativation 2020 was so awesome! I spent last weekend in Phoenix and saw so many incredible new products that I am excited to share with you. I made new connections and got to catch up with old connections. I also spent time with some of my friends who I only see at trade shows and conferences. It was wonderful!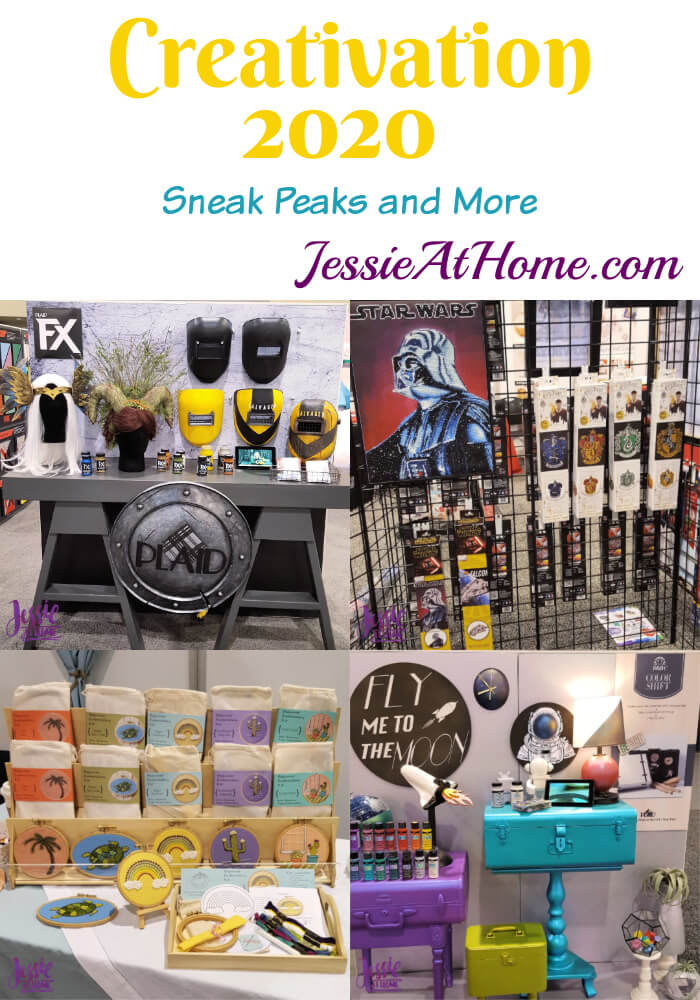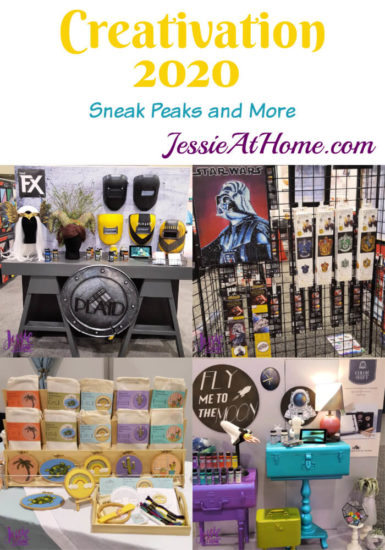 I took so many photos, so I'm just going to share them all with you and chat with you a bit about them.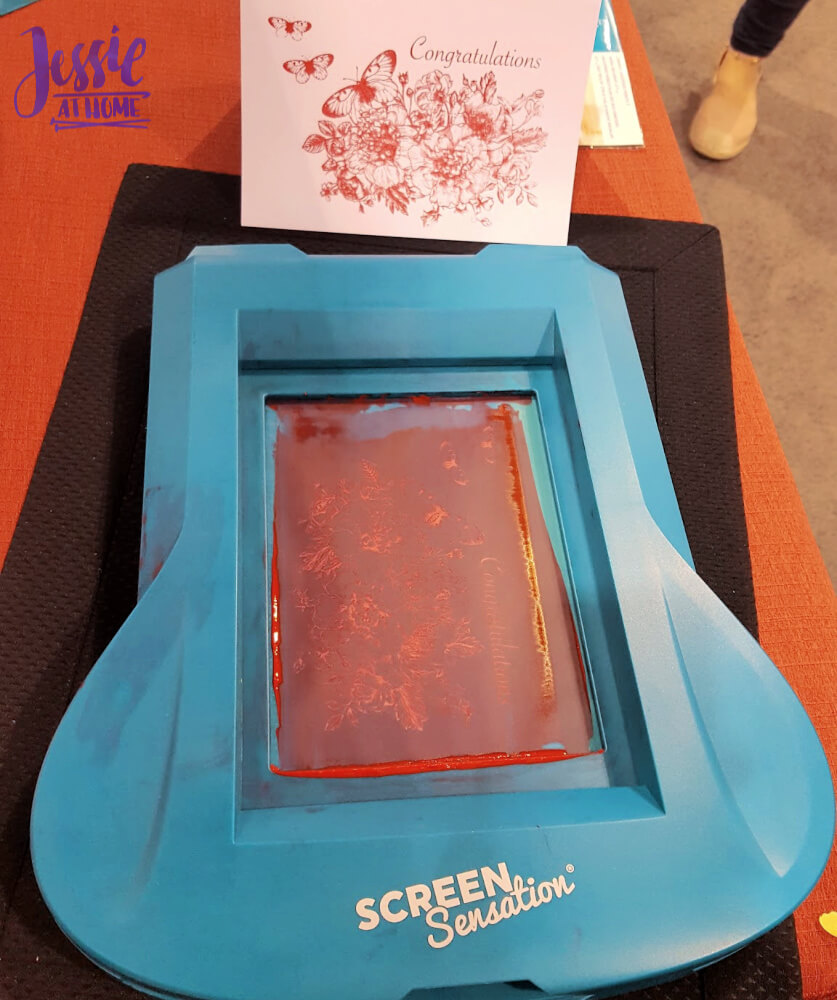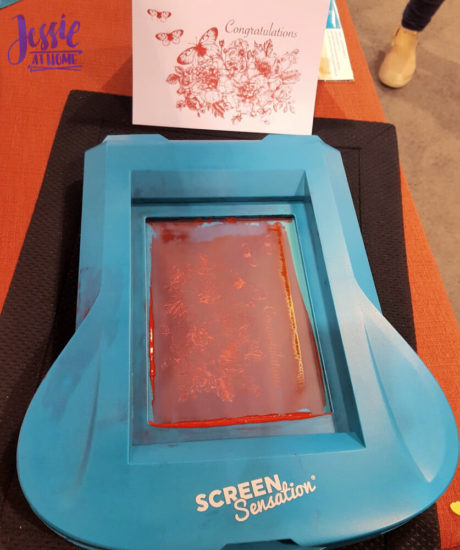 I started off the show giving a demo at the Screen Sensation booth. You can find this on on Amazon HERE. It's so easy to use and super fun. Soon you will be able to get a larger square one, and a little table-top machine to make your own screens. I can't wait to share more about this awesome creation with you!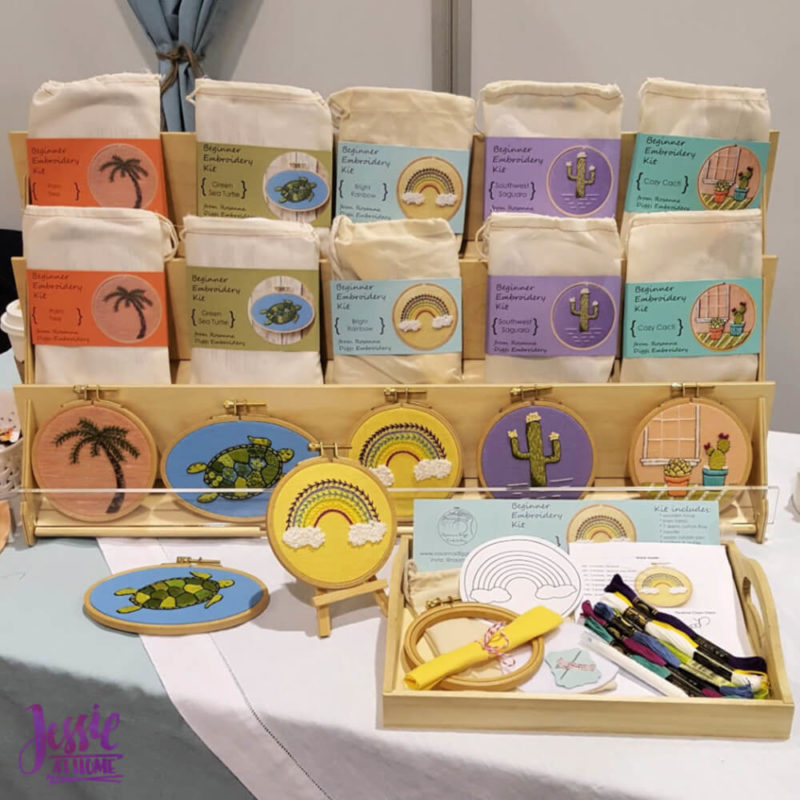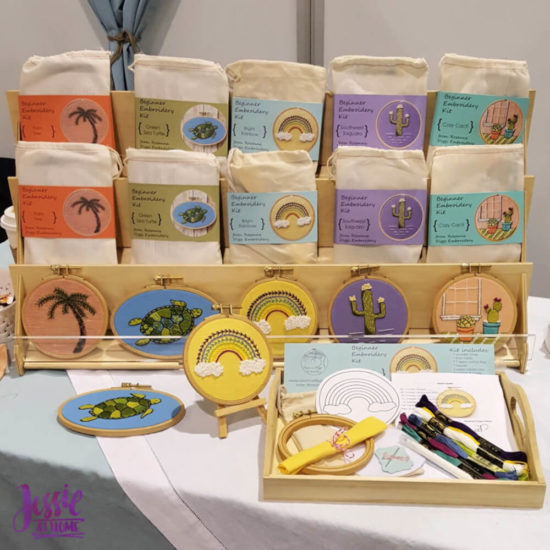 I found Rosanna Diggs embroidery who was at her first Creativation show and I'm in love. Rosanna is a great person who is also a very talented designer and embroiderer. Her little embroidery kits are super happy, and I adore the look Rosanna creates.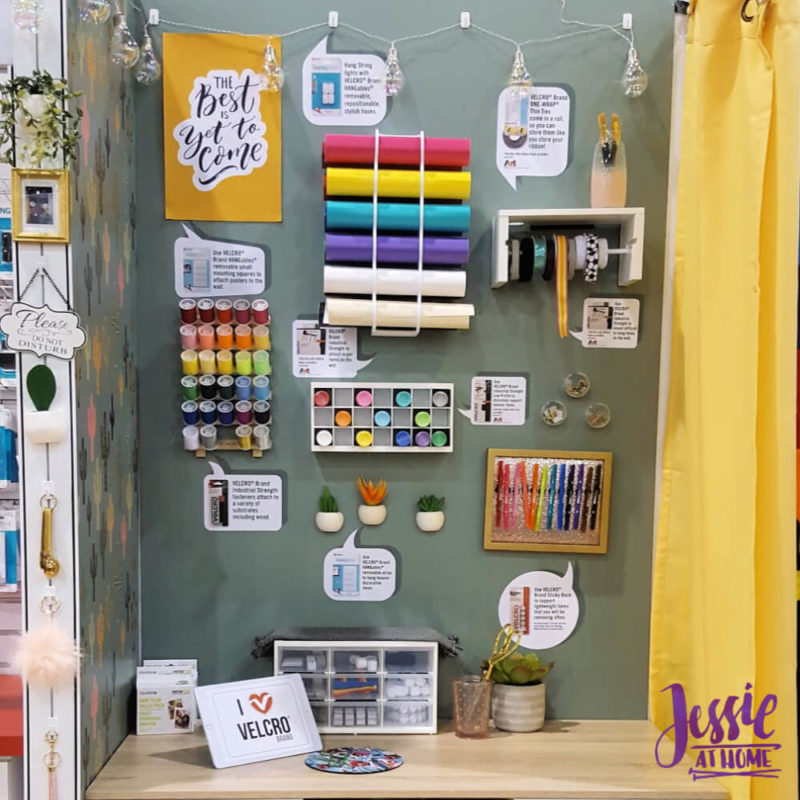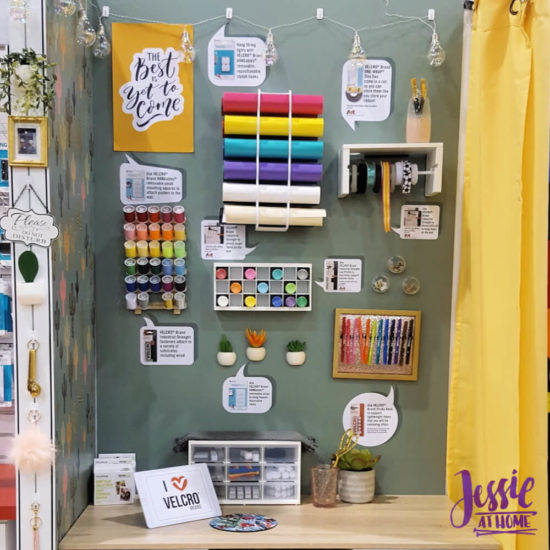 Velcro!!! I love Velcro. It's so awesome and I love how much Velcro is intertwined with our space program. There were lots of hanging products on display. All the items above are all hanging with various forms of Velcro. They even have removable dots.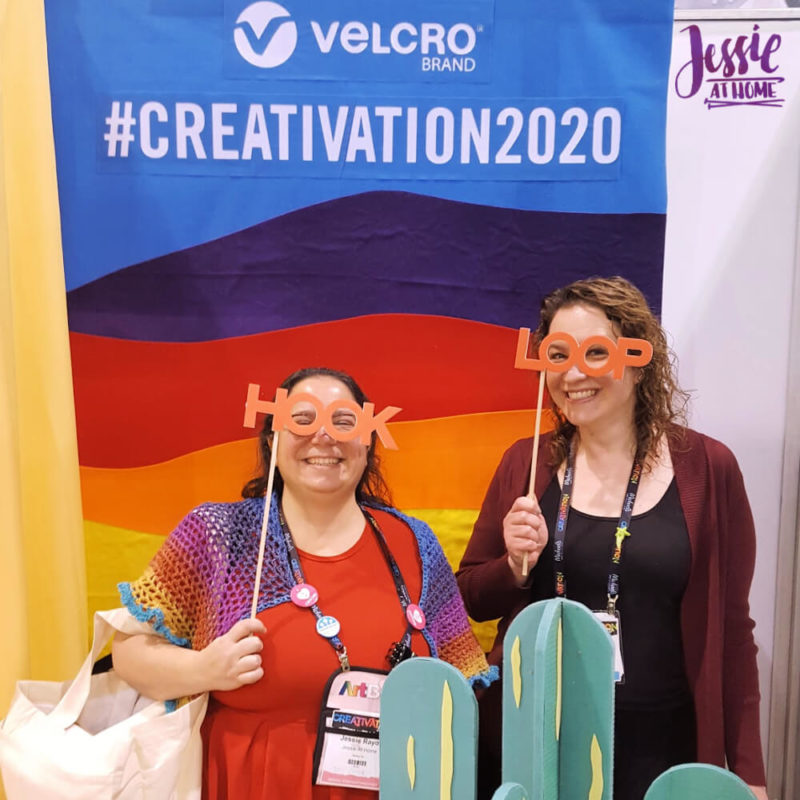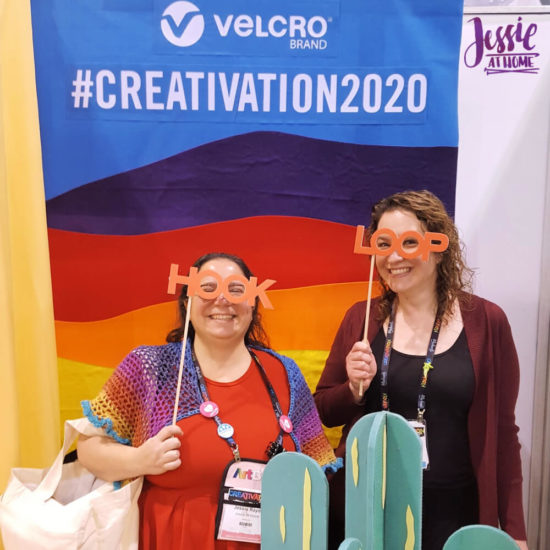 Tamara and I may have gotten a little goofy at the Velcro booth.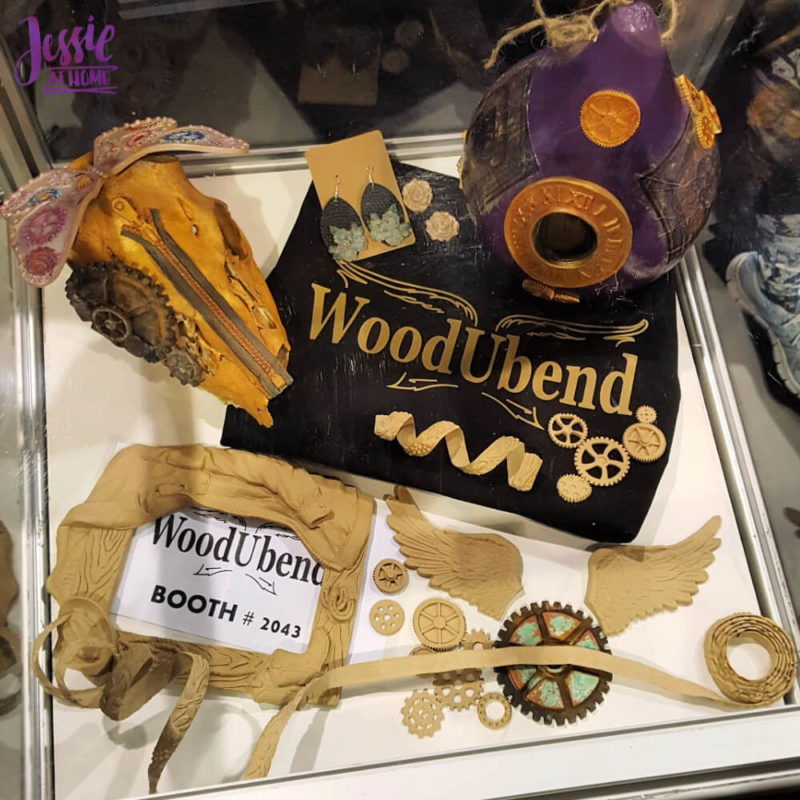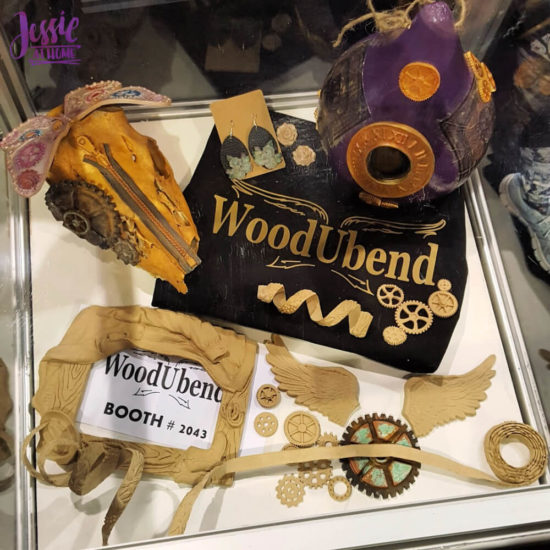 OK, this stuff is so nifty!! It's wood, but it's moldable with heat. I'm hoping to get to try this out at some point.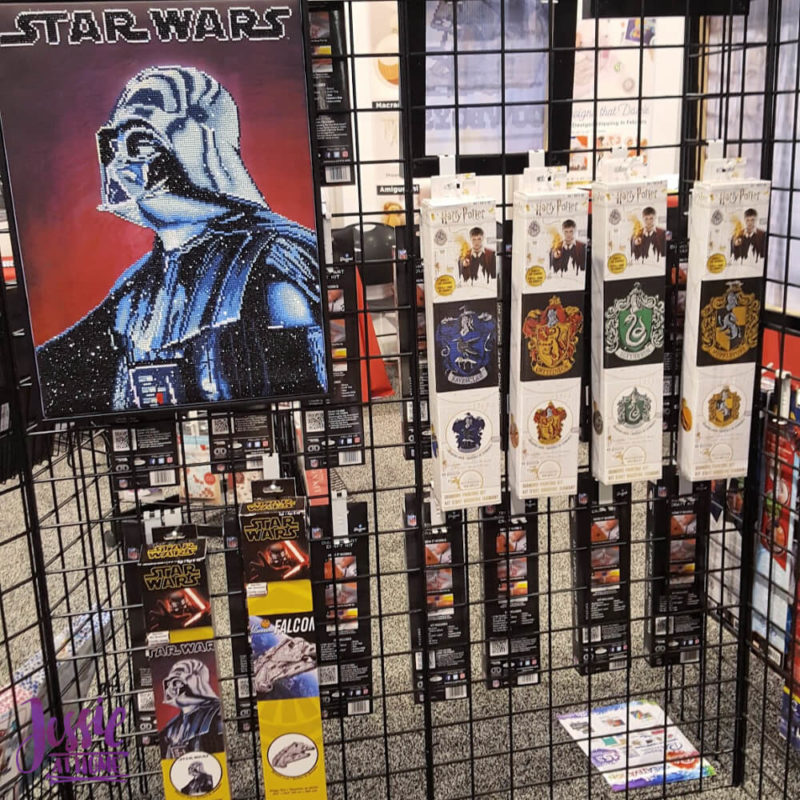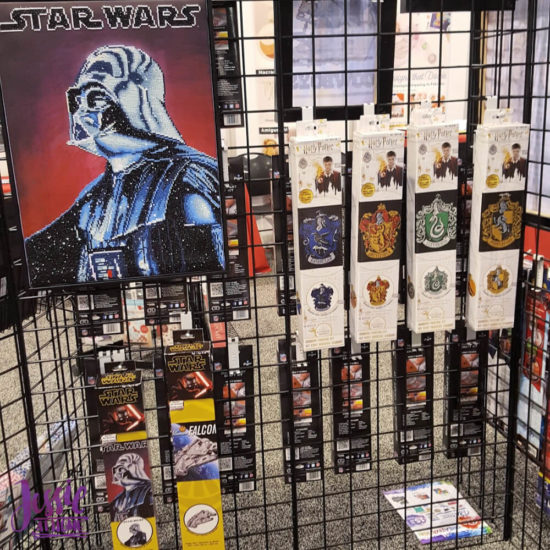 Those of you that know me know I LOVE Star Wars and I LOVE Diamond Art – well now they are joined together. Diamond Art is now also available with Harry Potter and DC Comics images. So awesome!!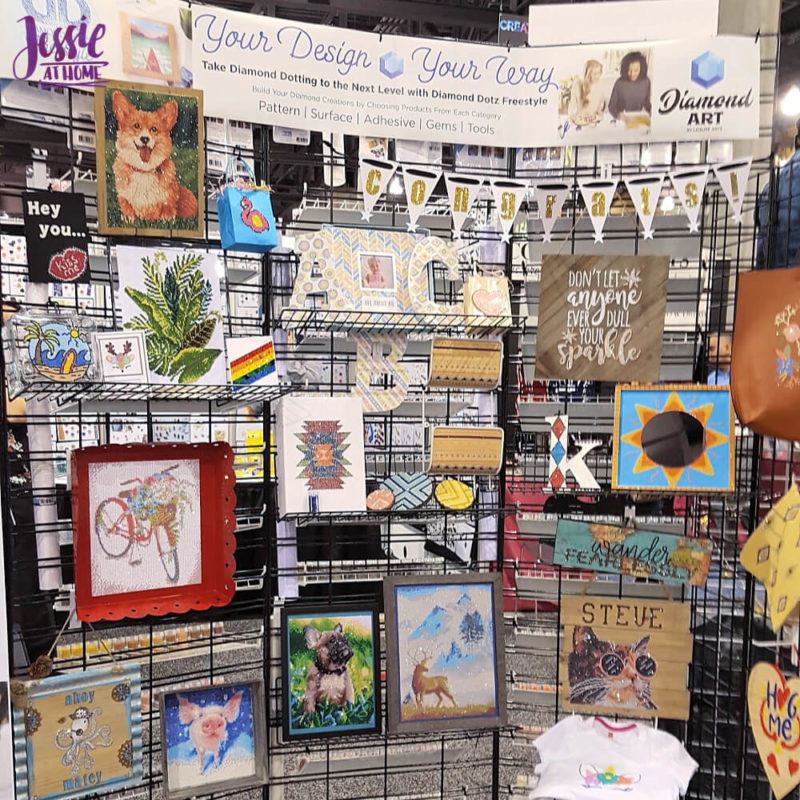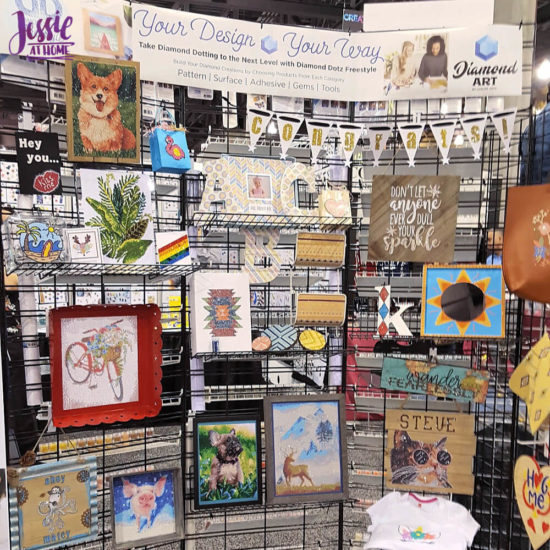 Diamond Art with Leasure Arts is now Freeform!! Look at all the fun ways you can create with the gems.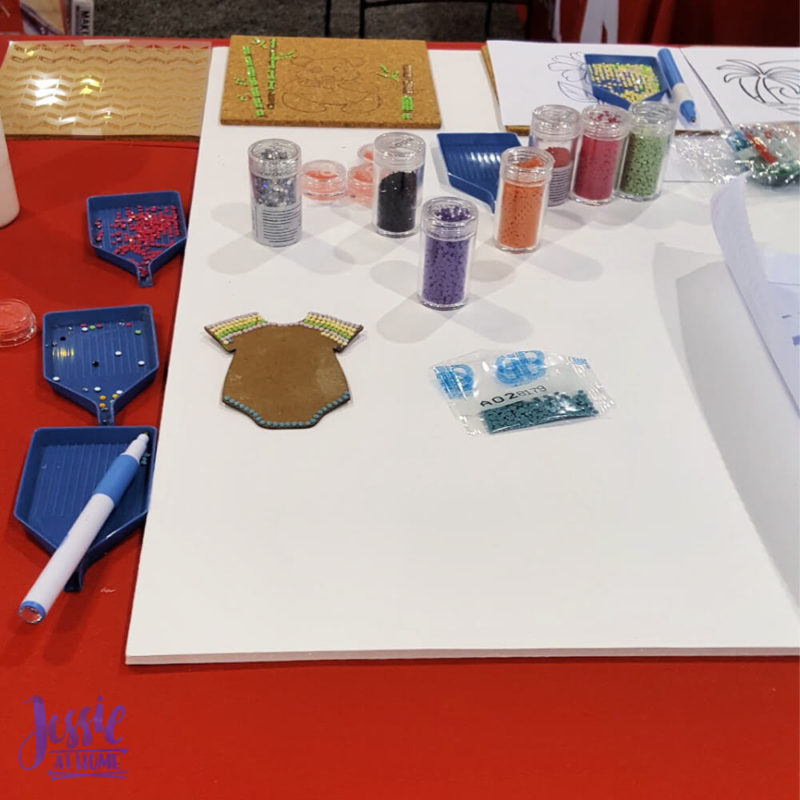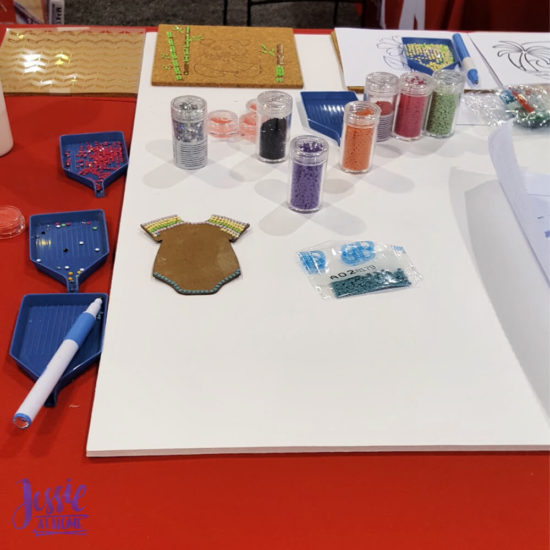 Leisure Arts has formulated a "glue" that can be painted onto nearly any surface and it dries sticky so you can attach the diamond gems to it. How cool is that?!!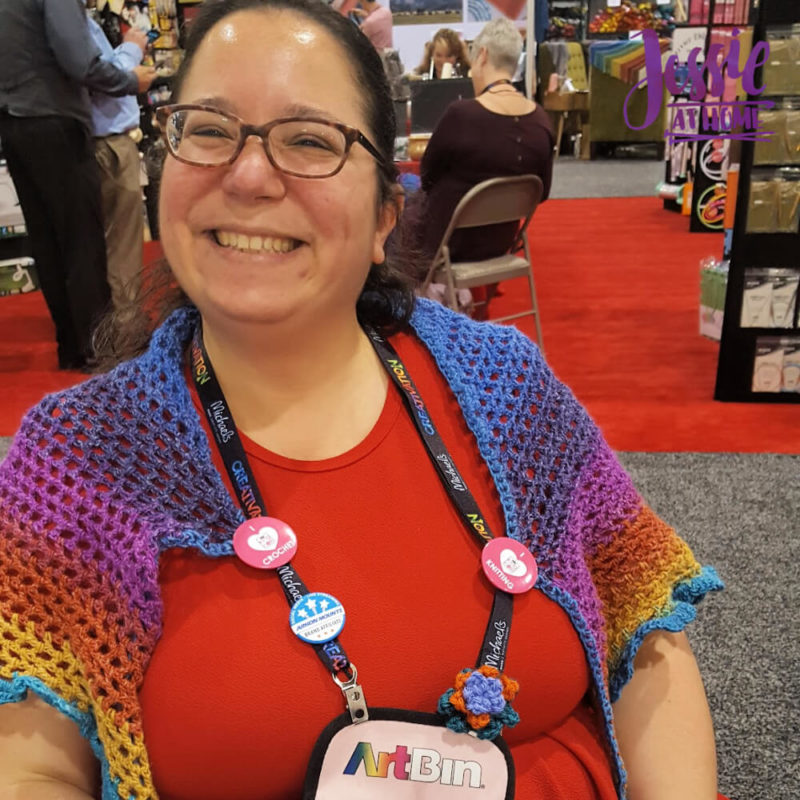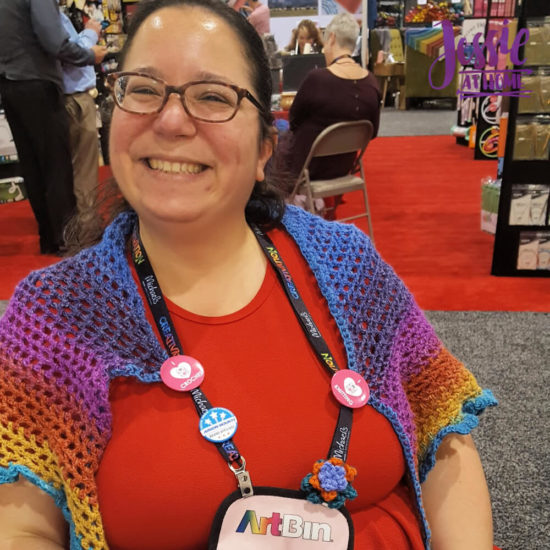 I went to several demos. My favorite demo was Edie Eckman teaching how to crochet a flower. See the flower at the top of my name tag? That's what I made. So I can now brag that Edie Eckman taught me to crochet!!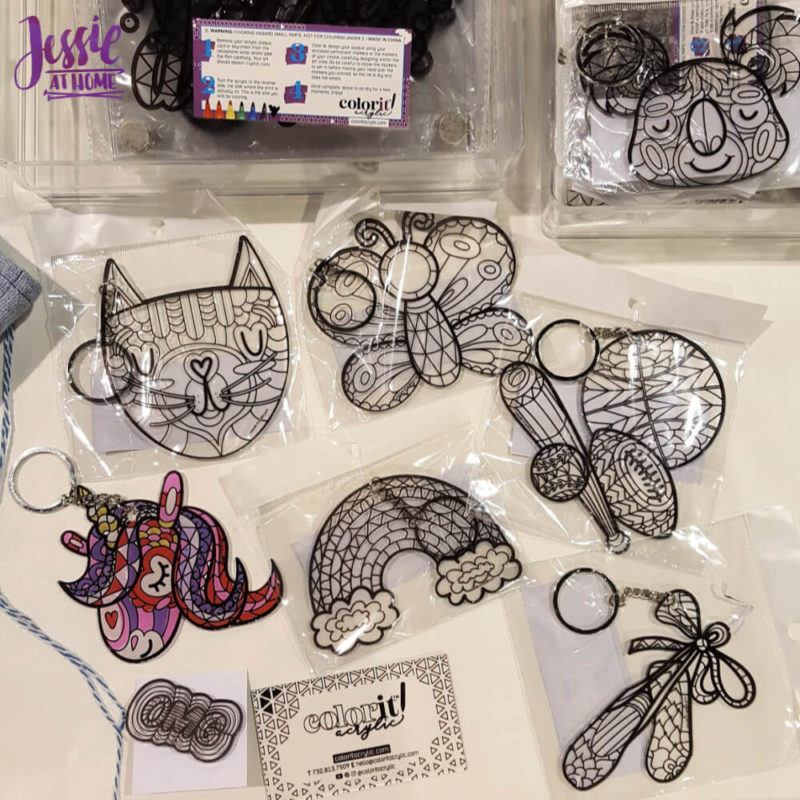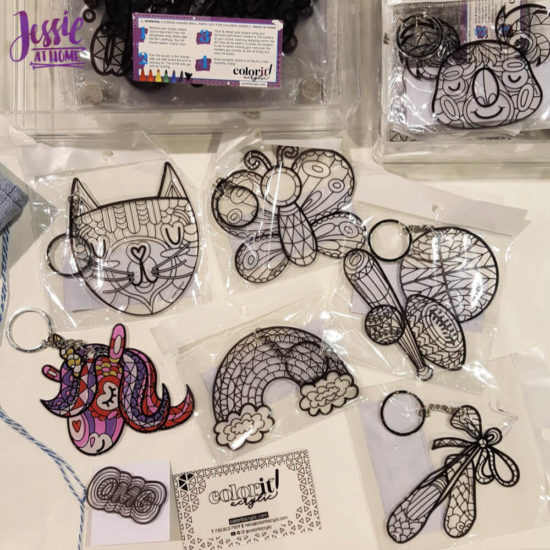 Here's another cool new product I found at Creativation. These cool designs are printed on acrylic shapes. Then you color them in from the back and it looks like stained glass! I'm sure I'll be sharing more about them. They started out selling to Orthodox Jewish organizations, so they have a lot of awesome Jewish designs as well.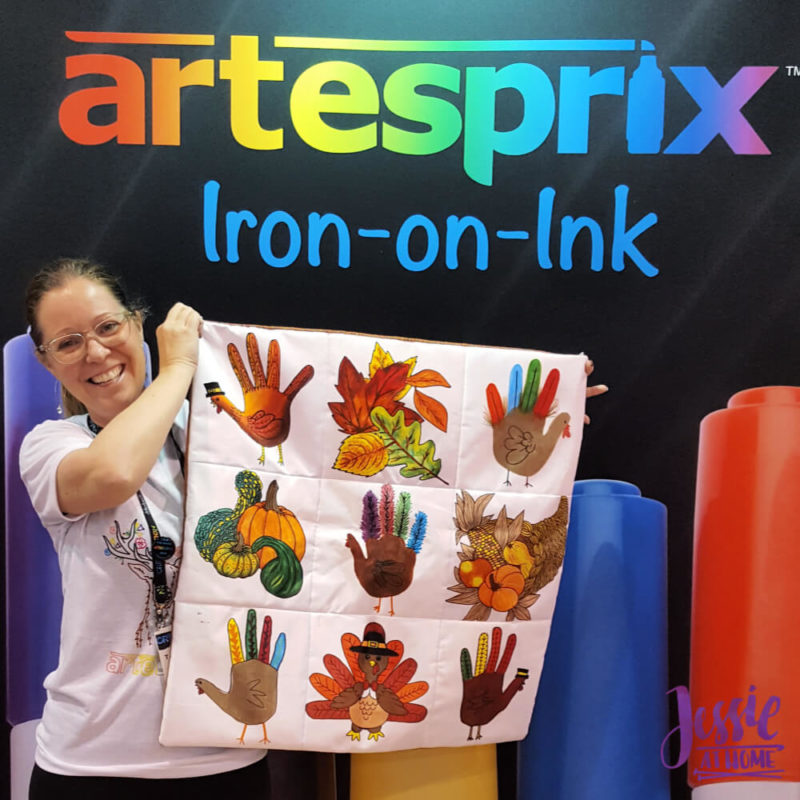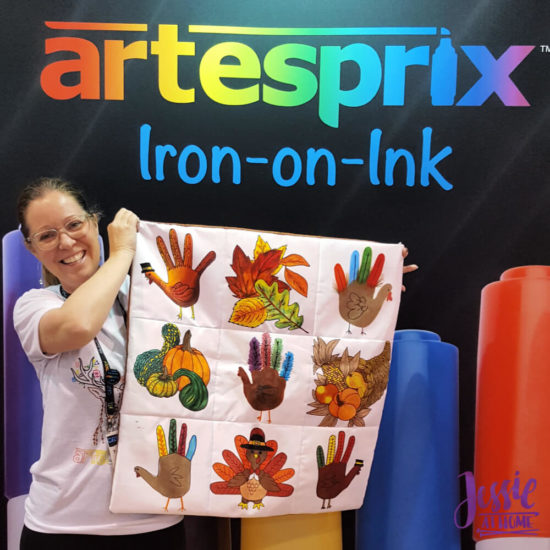 Take a look at this! You color on regular printer paper with these markers and then heat transfer onto fabric. Woo Hoo!!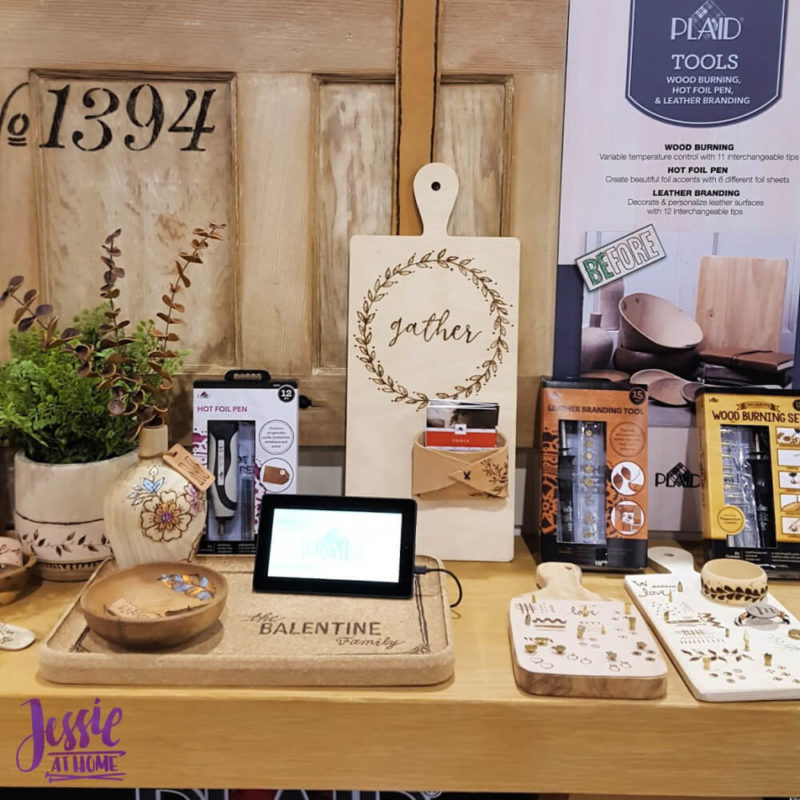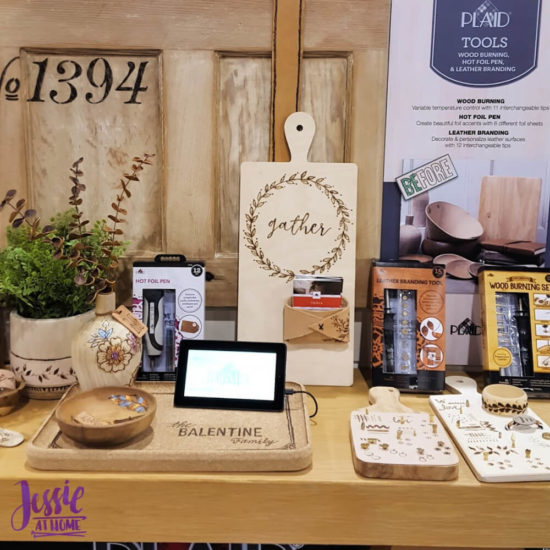 PLAID!!! So many awesome new products from Plaid. Above is the wood and leather burning tools. The wood burning tool has an adjustable temperature.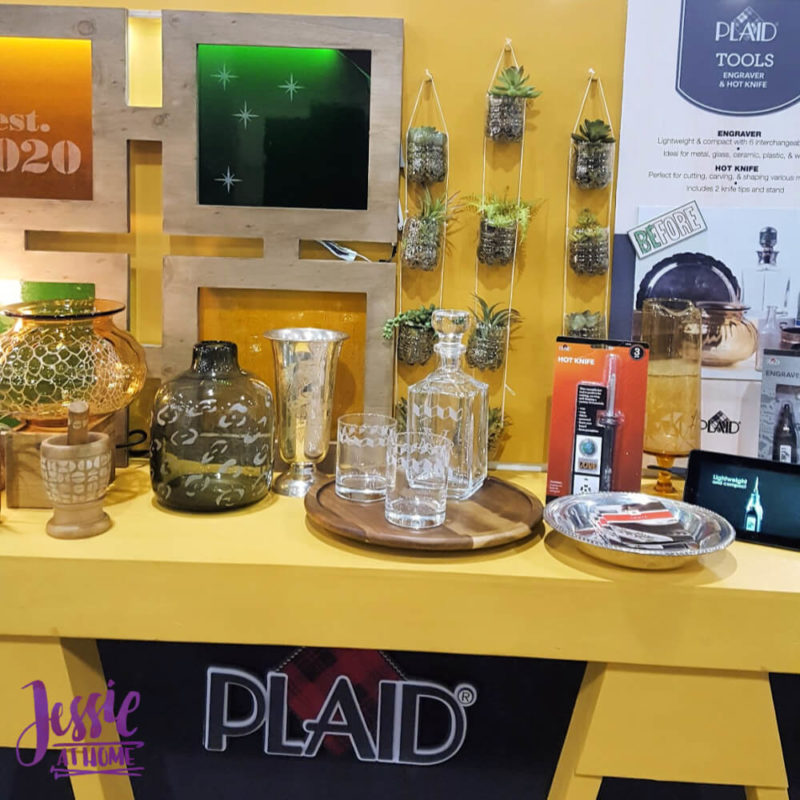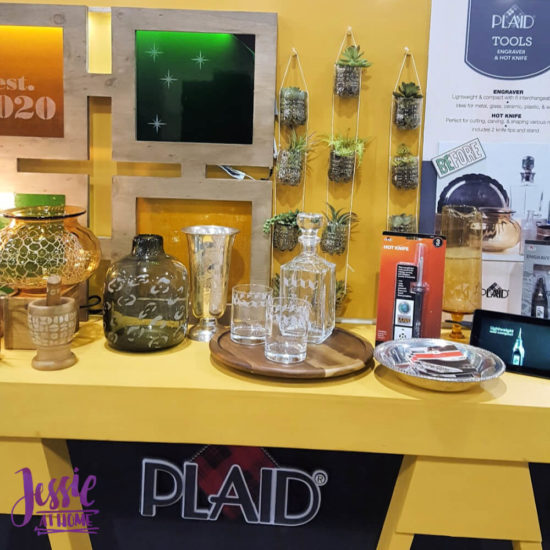 I love the glass etching tool. I think I'm going to need one!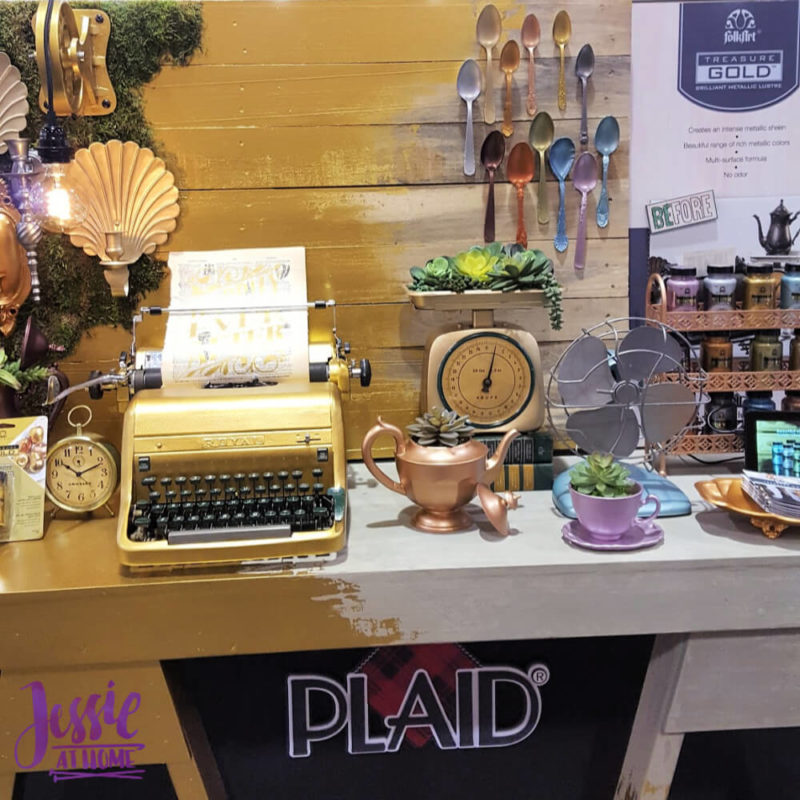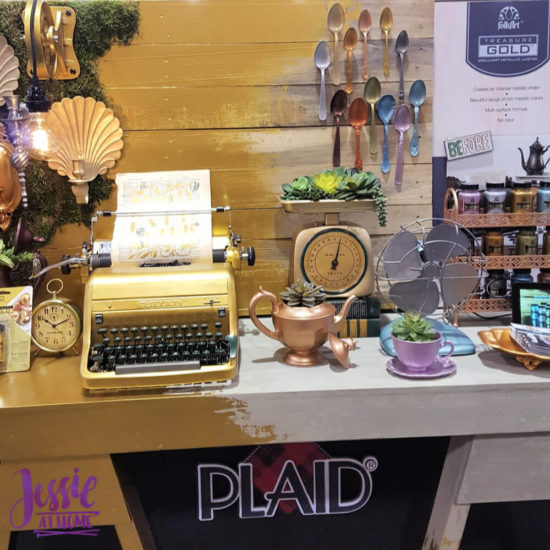 If you've ever used Treasure Gold, you'll love this. There are now several colors in the Treasure Gold line, and they are all shinny and pretty!!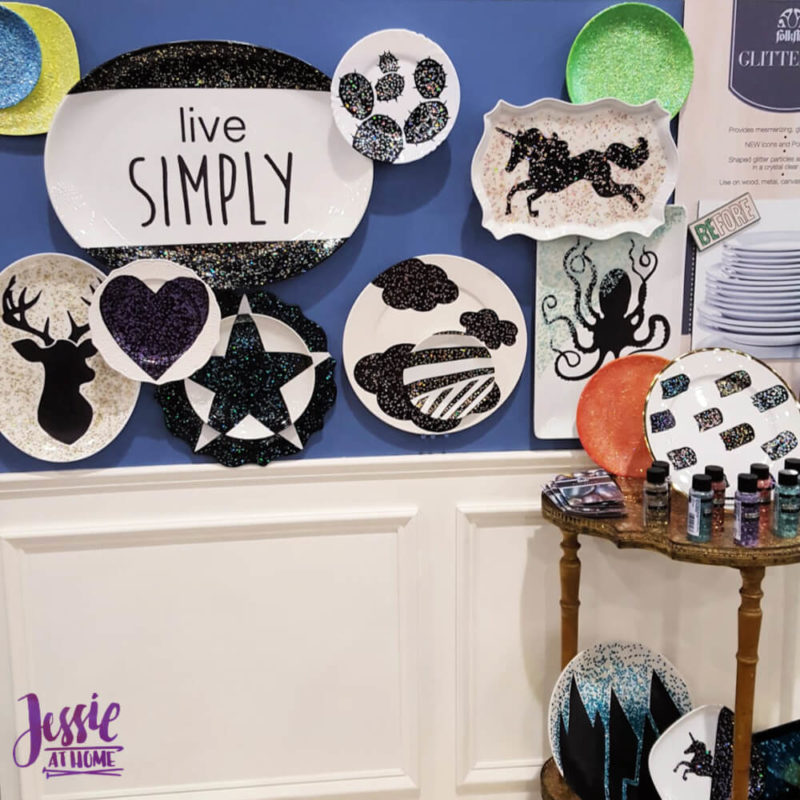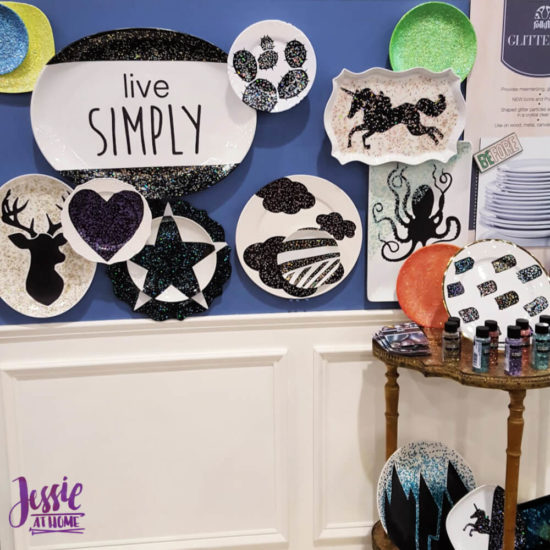 Plaid Glitterific is … well … glitterific. Some of them have little circles of glitter, but some have shapes, like stars and moons. It's just the coolest!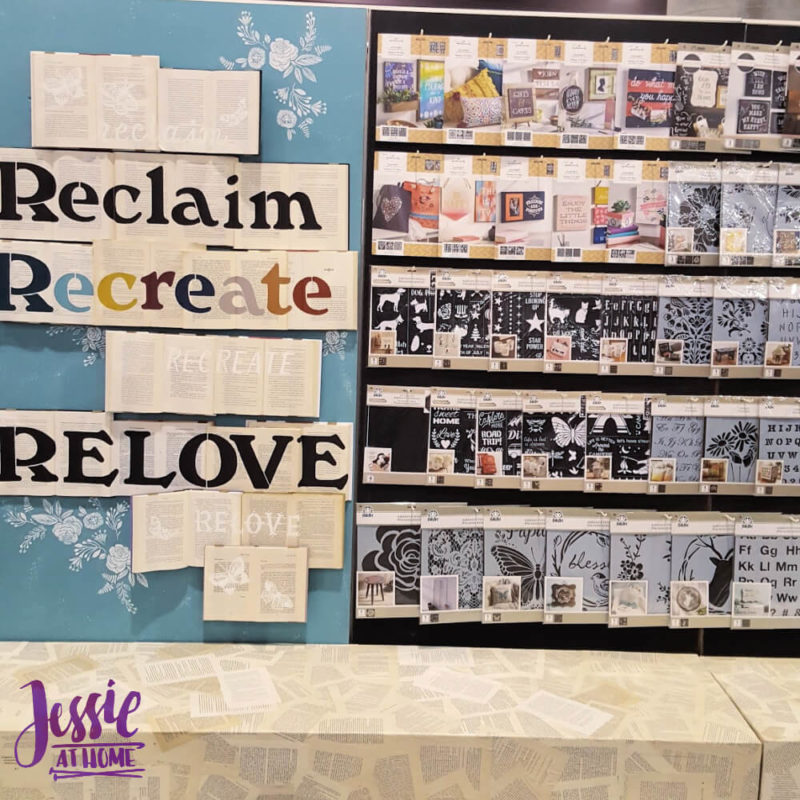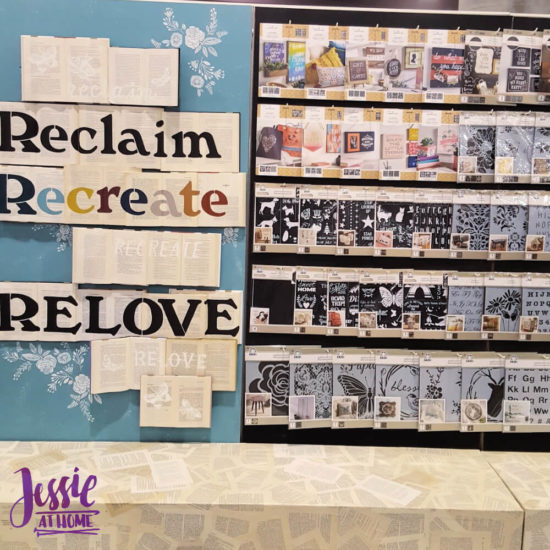 Reusing and reclaiming is so in right now! I love this. The Plaid stencils work really well for reclaiming old items and making them your own.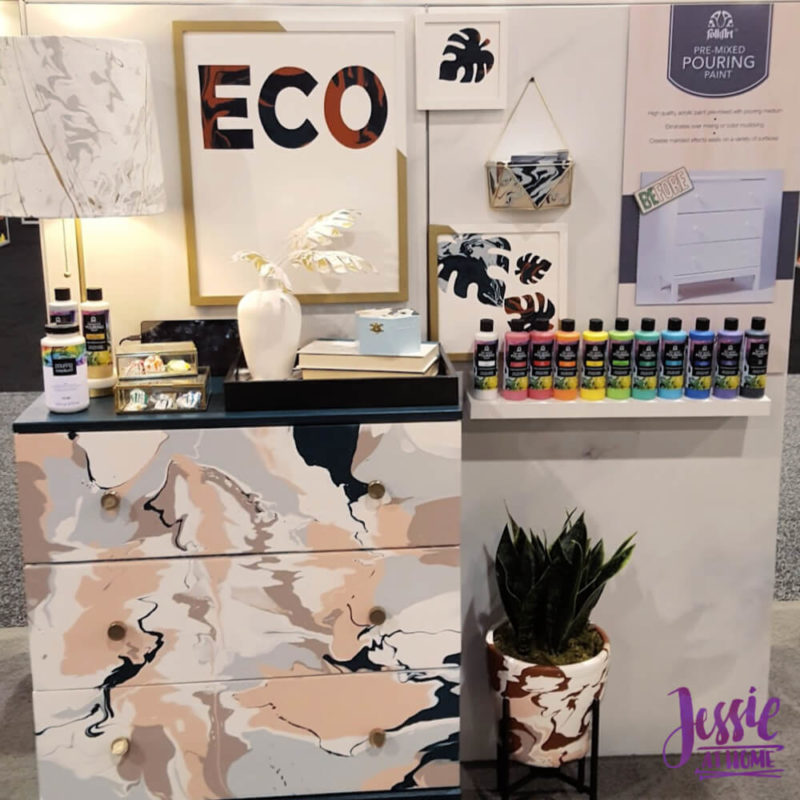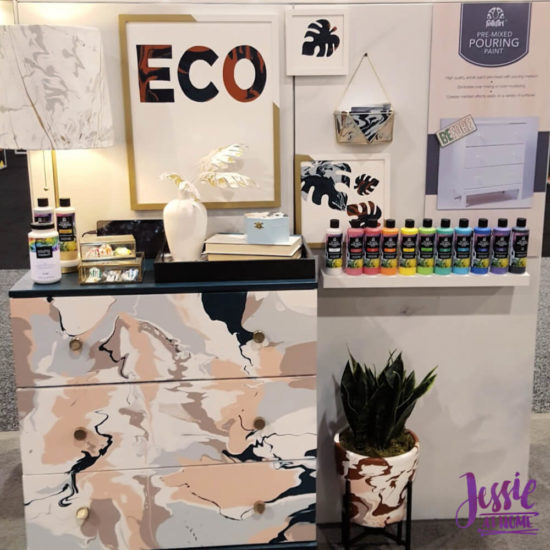 Paint pouring is still hot. You can even pour over plastic and then pull up the paint "skins". Then you can use the stencils and cut out fun shapes.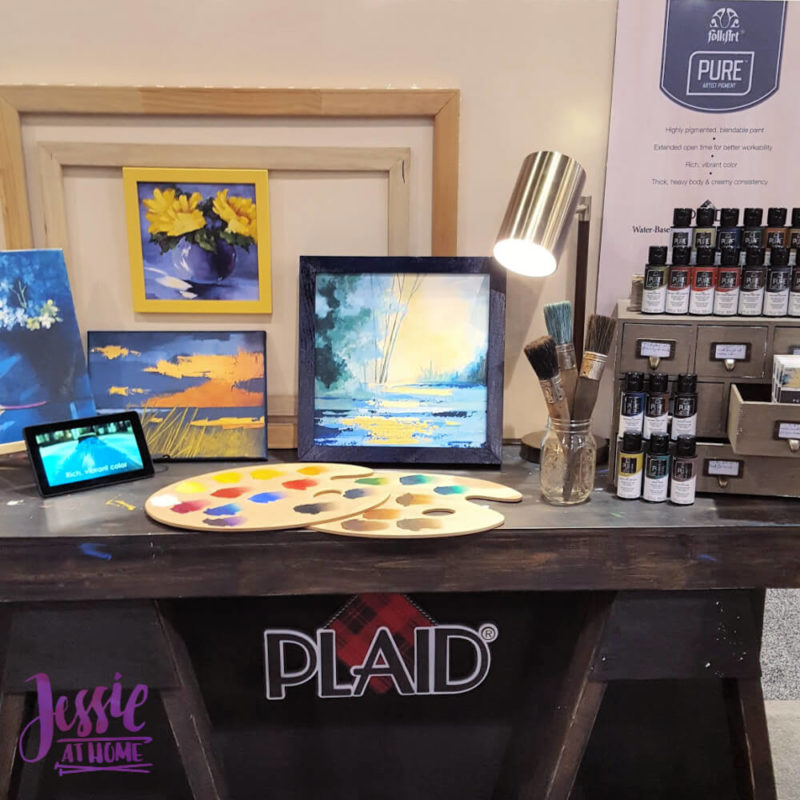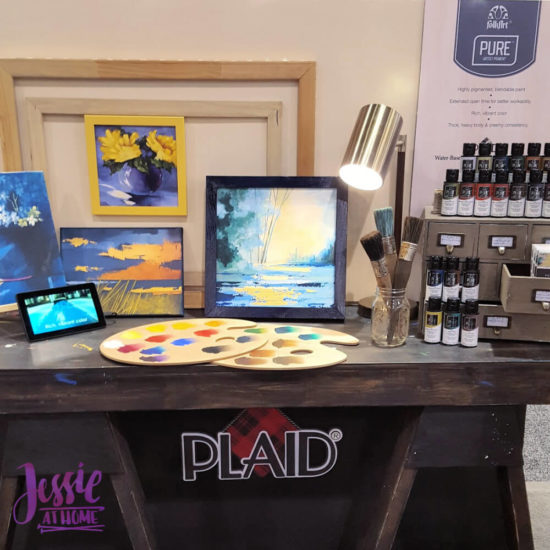 As a girl with a masters in art, I love the pigment paint. It can be used like oil paint without all the fumes!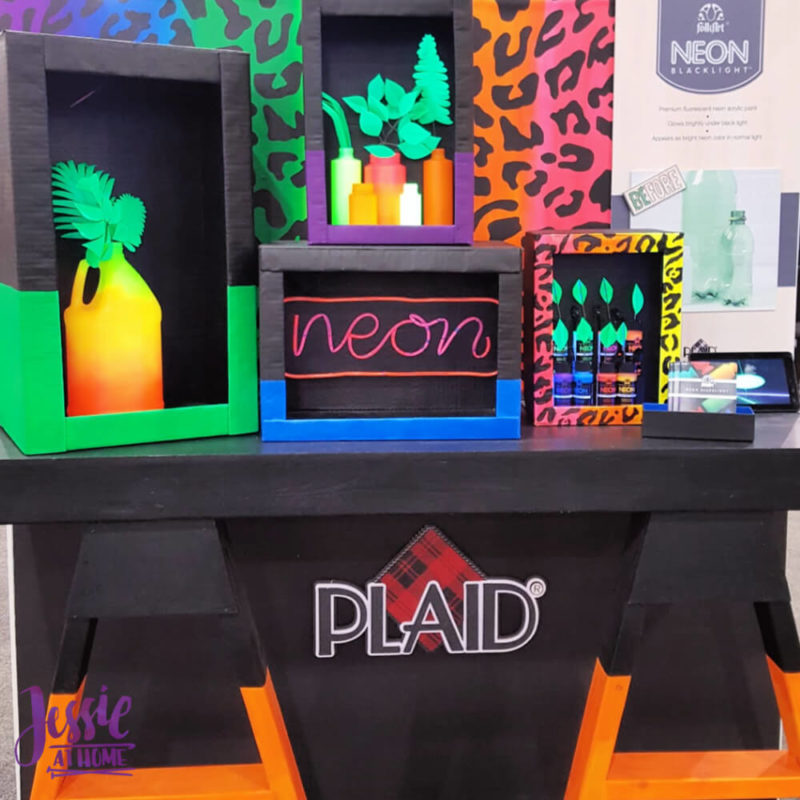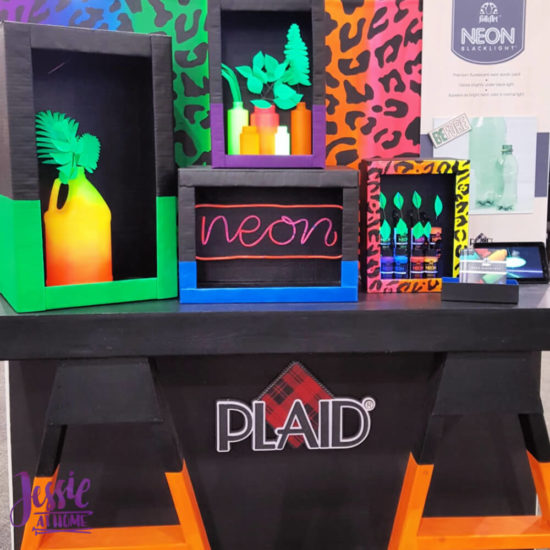 NEON!!! The 80's are back and they brought their black-light-loving neon.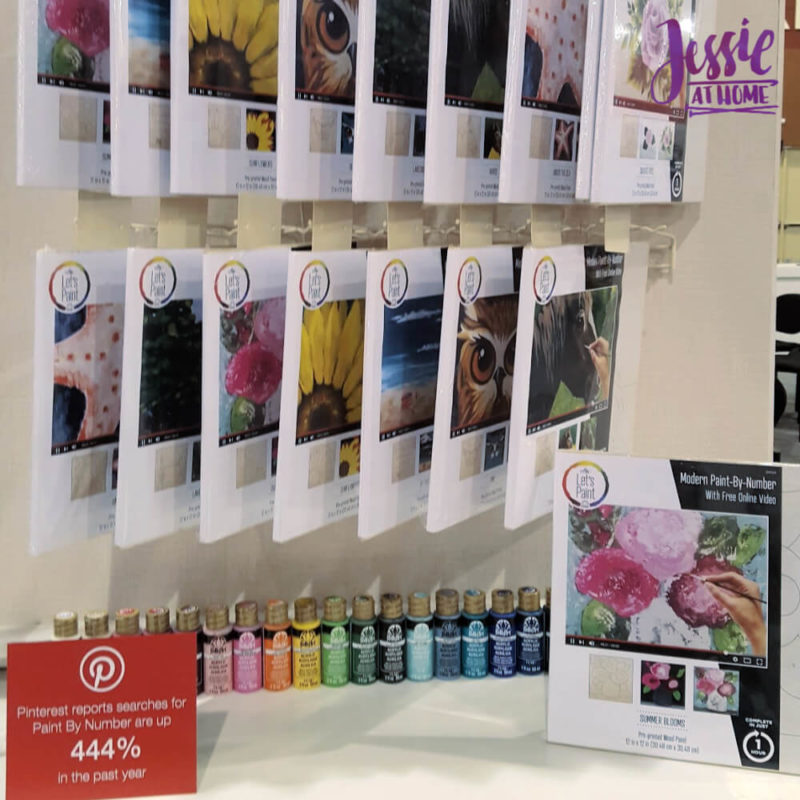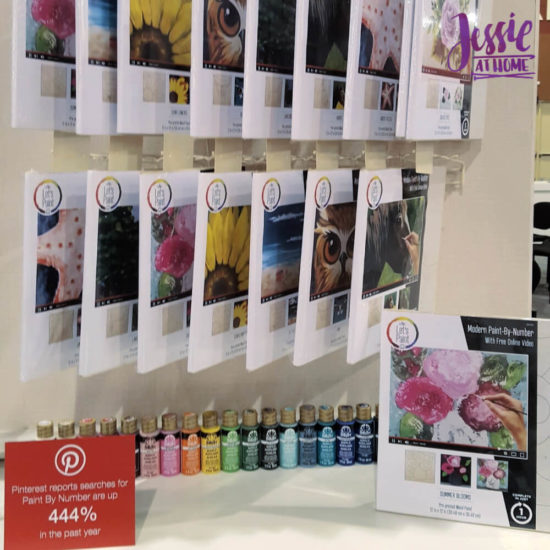 Plaid has a modern take on paint by numbers. The basic image is printed on wood "canvases". You paint them in solid colors, then you watch the one hour online video and add in all the details. I LOVE this. It really brings art to everyone.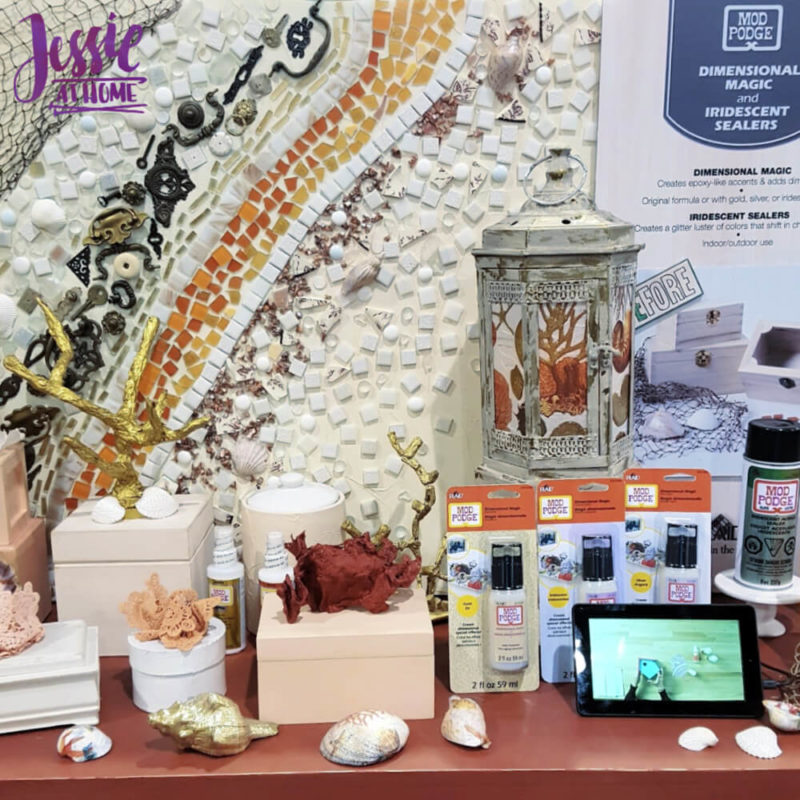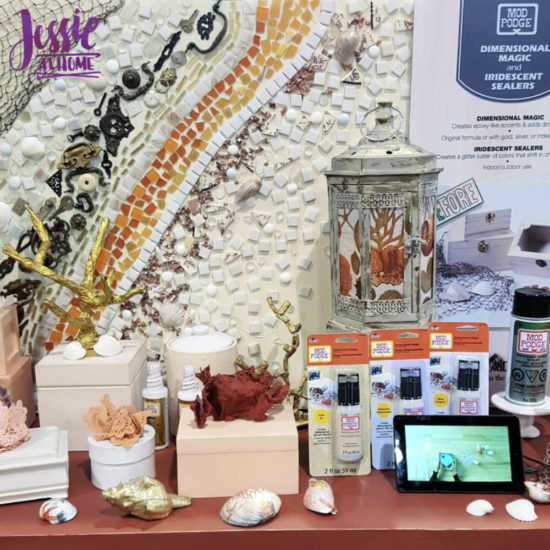 More reusing fun with Plaid!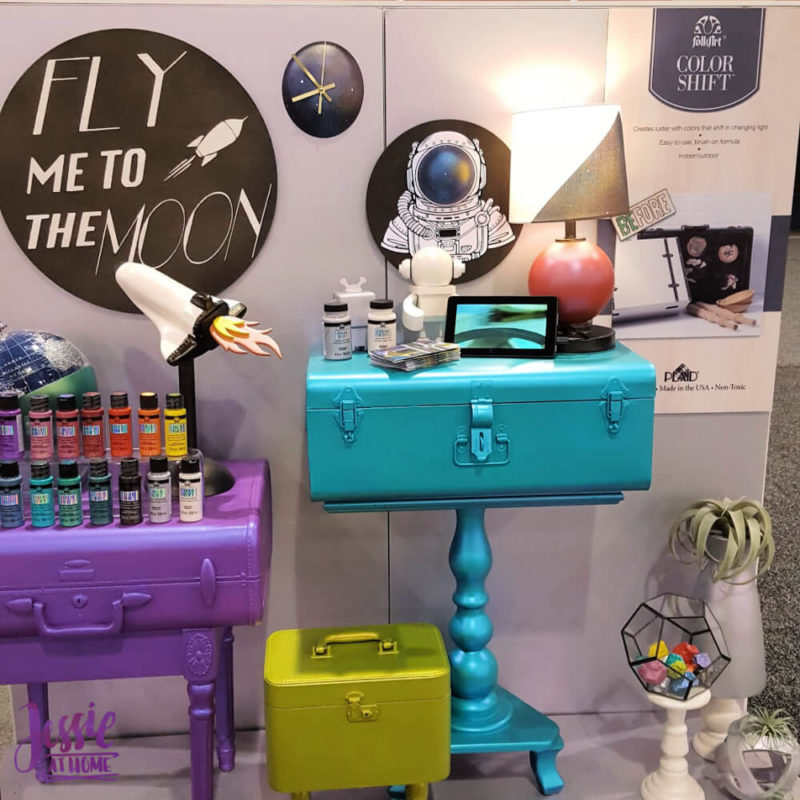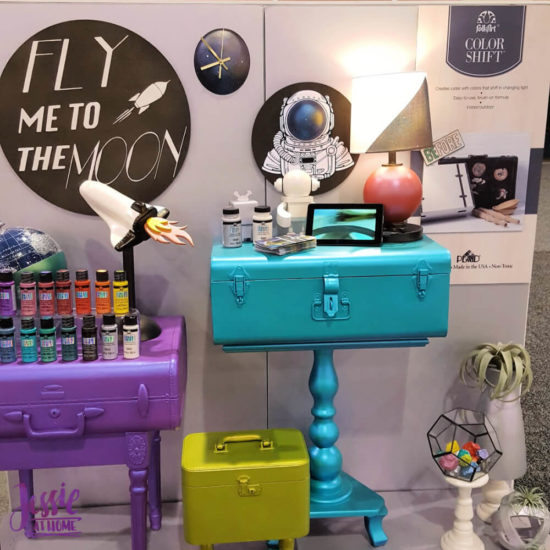 Colorshift paint is so pretty and shiny. Mix it with outer space and what could be better?!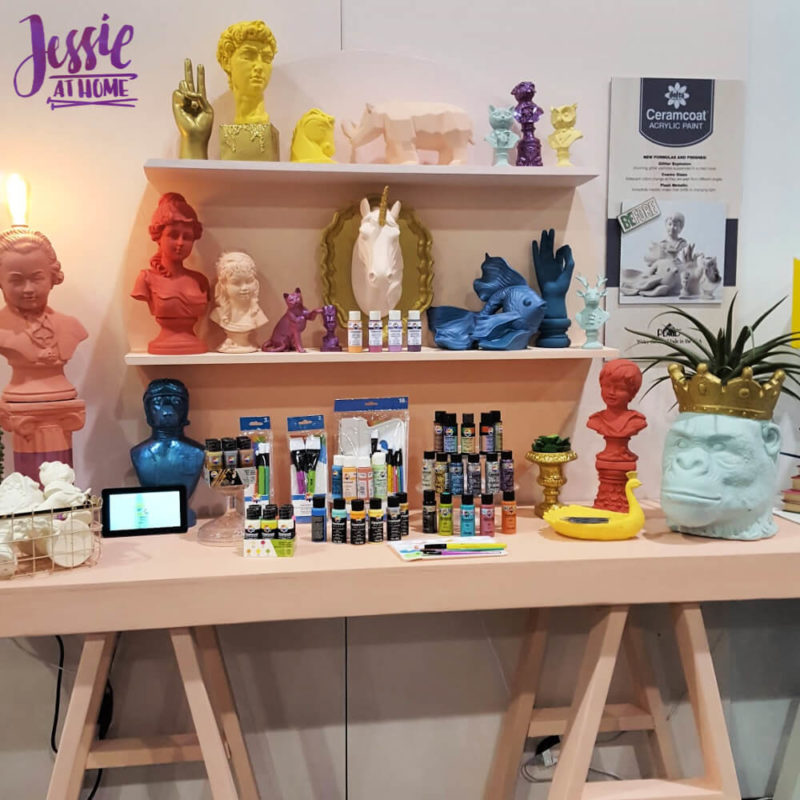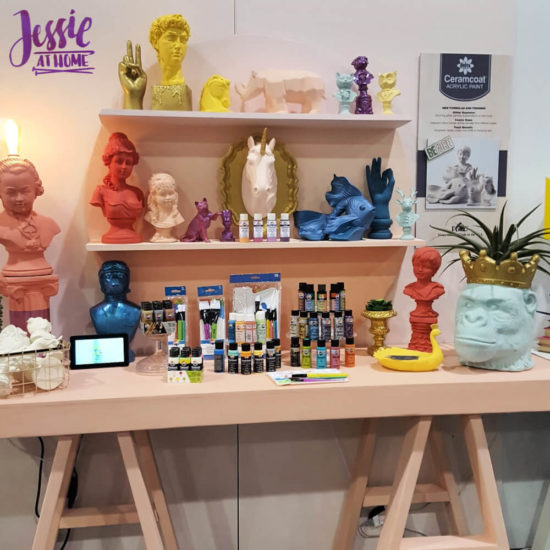 And even more ways to reuse!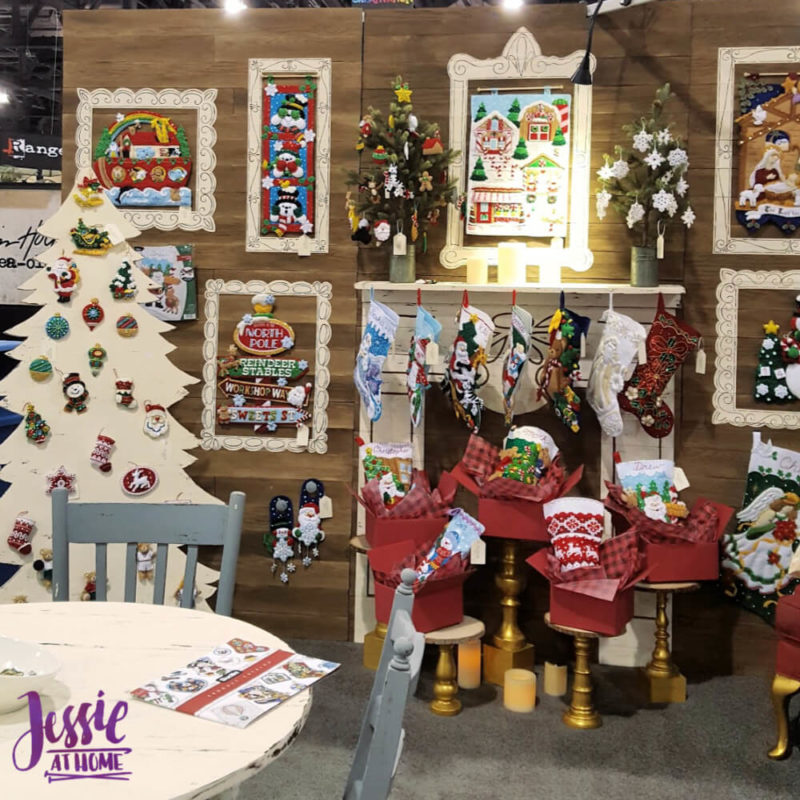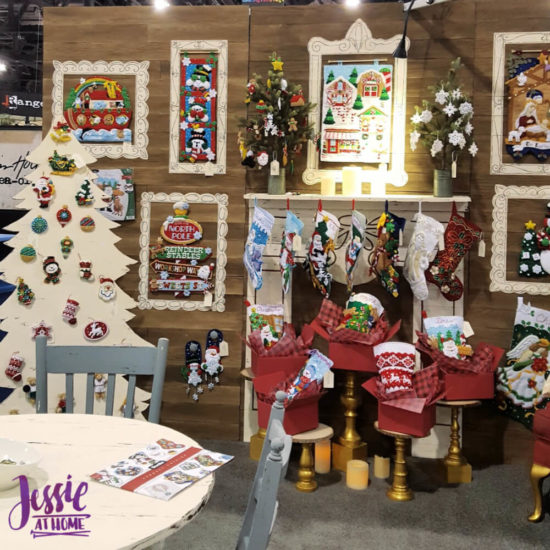 Let's not forget the wonderful Bucilla line. It's been around forever and it always makes me happy!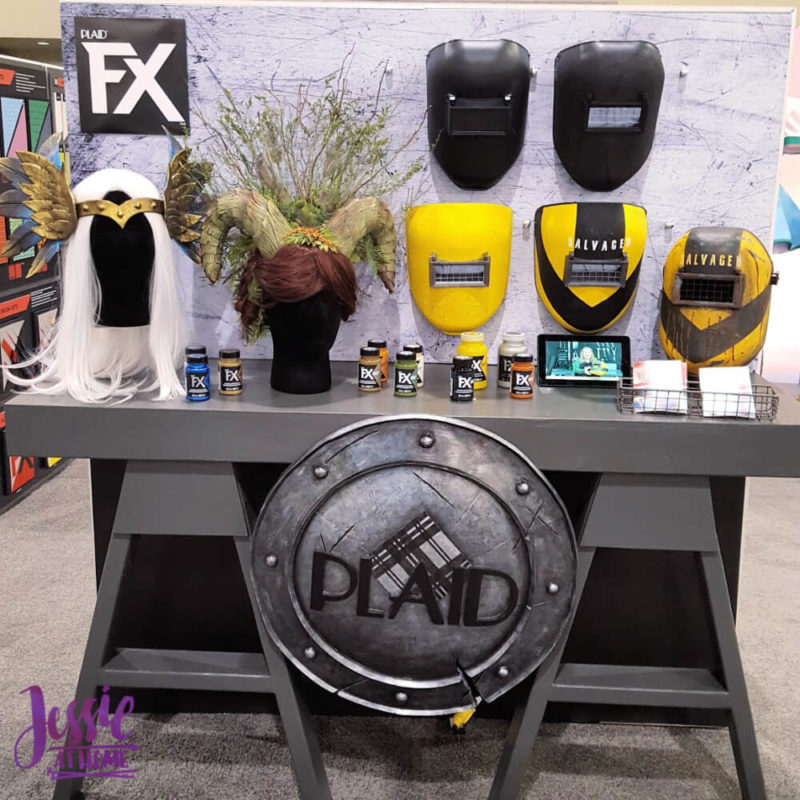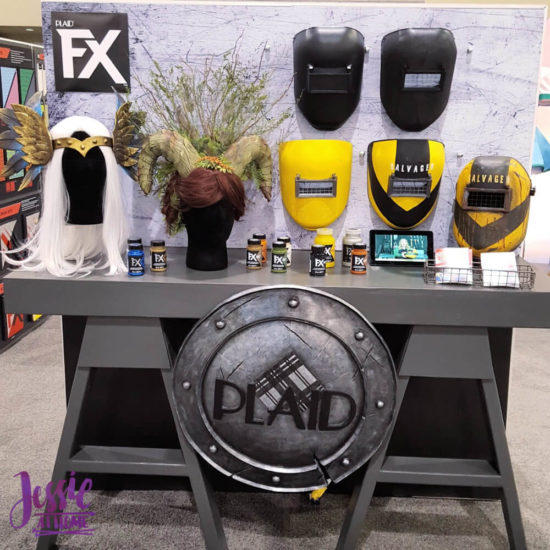 Here are a bunch of picture of the FX section of the Plaid booth. The FX paint is coming out in a couple months. It is made to work with EVA foam for cosplayers. It's amazing!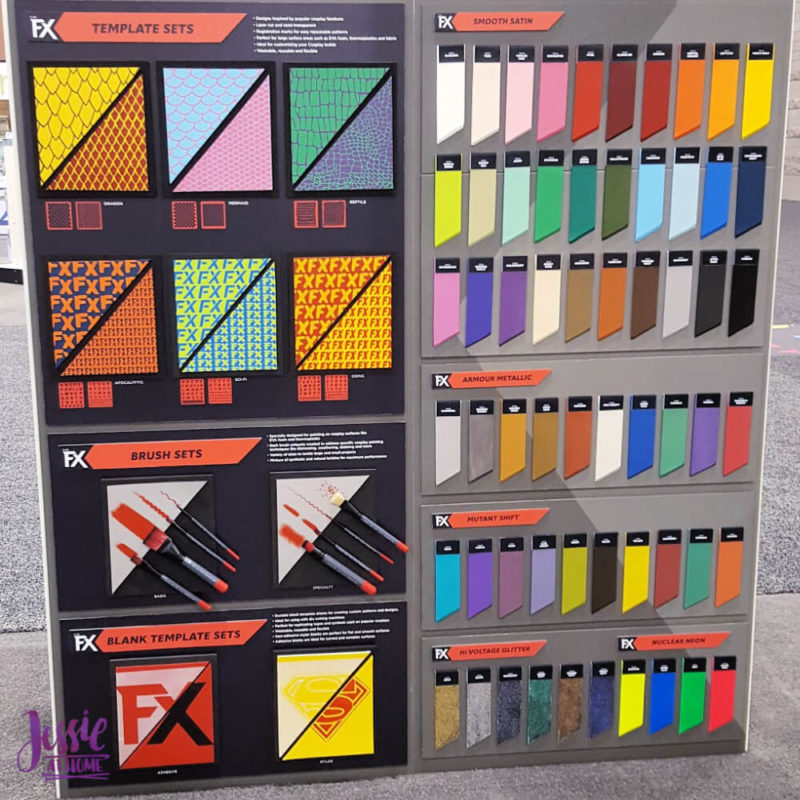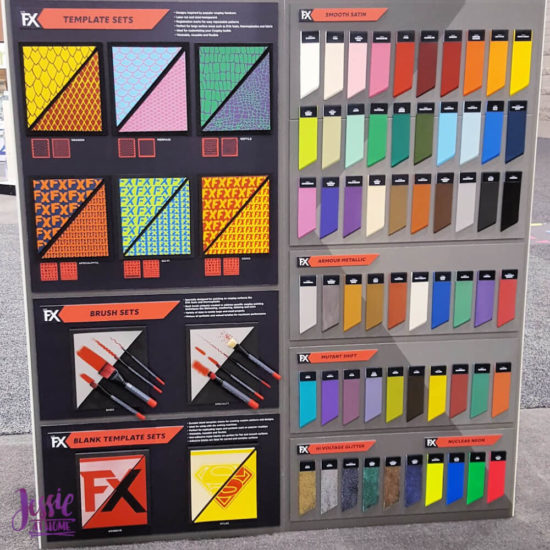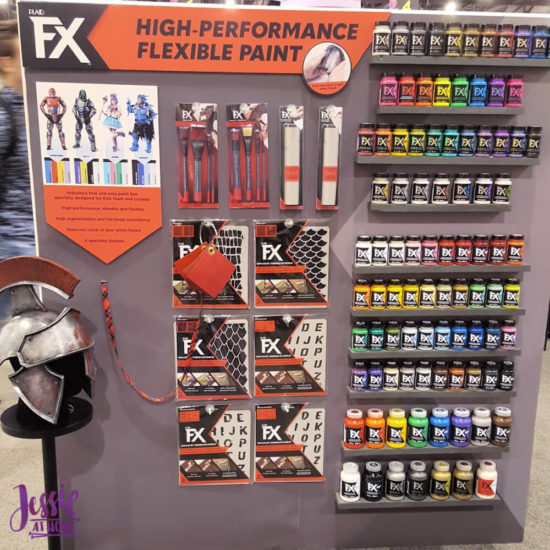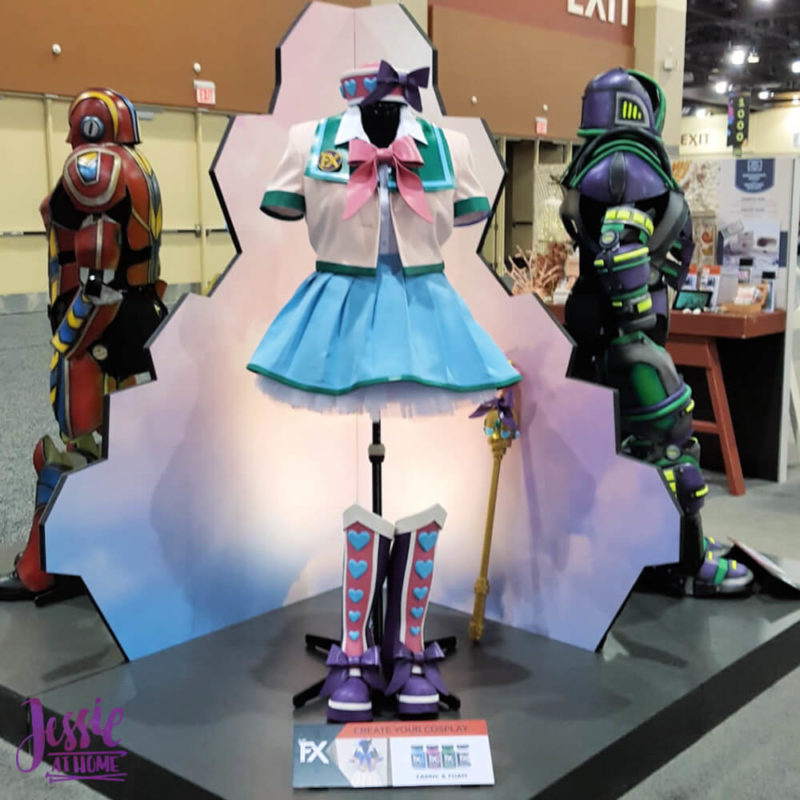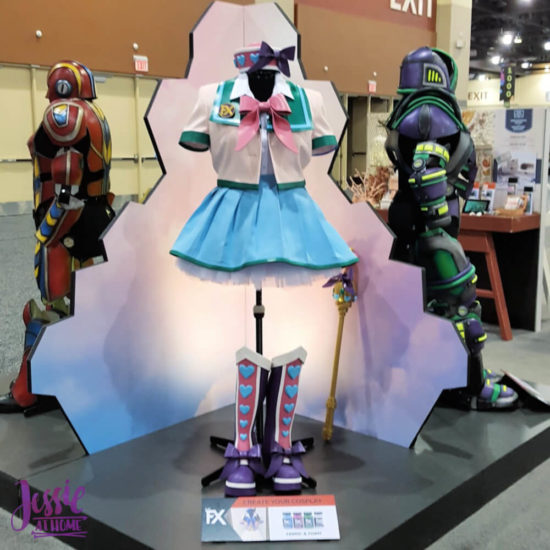 Happy crafting my friends!
[signature]