Hello!! I have something beyond awesome to share with you today!! A friend of mine, Laurel, is part of an amazing organization that everyone should know about. I had her write a bit about it, so I am going to share what she had to say with you all, then I am going to make sure you all have the info you need if you are a knitter or crocheter who wants to help, or if you are a woman who could be helped by this organization.
Here is what Laurel has to say:
Awesome Breastforms are created by a group of women who have come together for the singular purpose of crocheting or knitting handmade prosthetics for women who have had mastectomy or lumpectomy surgery. Our forms are made of high quality 100% cotton yarn. They are cooler, lighter and much more comfortable than traditional silicone prosthetics. Awesome breastforms are completely washable and easily adjustable to create the perfect fit! You have several color options when ordering, as well as choosing if your form is made with or without nipples. When you place an Awesome Breastform in your bra, you will be surprised at how similar it feels to a natural breast. In fact, many women say they soon forget they are wearing them!
"It is so beautiful to me. I can't put into words how I felt the first day I wore it. I just put it in a regular bra that didn't have a pocket and it stayed perfectly in place. It works so much better than that expensive, heavy silicone form I've been having to use. It was so light and comfortable. I think it's the first time in nearly 9 years that I can say that I didn't think about how even my breasts looked for a whole day. It was so comfortable I didn't even think about it. The ribbon wrapped around my form when I opened my package just added such a special touch. When I saw it I couldn't help but cry. Someone taking the time to do something so special with their hands for someone they don't even know touched me very deeply… I shall treat it like a baby. I know I must sound silly, but I am sincere. I just love it so much…and love you and all of the special folks that take the time to make someone else's days brighter. Thank you from the bottom of my heart." ♥ R., North Carolina
Our breast forms are completely free to any woman who has had a mastectomy or lumpectomy. Volunteers pay the cost of yarn, lovingly give their time to produce the forms and then pay for all shipping expenses. Unlike other groups, we do not accept monetary donations. All we ask is that you share our website information with others who may also be in need. If you'd like more information or to order, see awesomebreastforms.org. The need is so great that we always need more volunteers … you can sign up to volunteer on the website as well. Please spread the word and let's give many women get their curves back!
So there you have it, my blogland friends, something amazing that knitters and crocheters can do to help. Let's get this info out there so that all those who could benefit from an Awesome Breastform can order one, and all those who can volunteer to make them can help! The more volunteers, the more women can be helped.
If you would like to order an Awesome Breastform, click here.
If you would like to volunteer to knit or crochet Awesome Breastforms (please help!) then click here.
PLEASE, share this far and wide, in whatever way you can. Even if you do not have the time to volunteer, you can help by getting the word out. Yarnie folk are amazing, let's see what we can do to help this organization grow. <3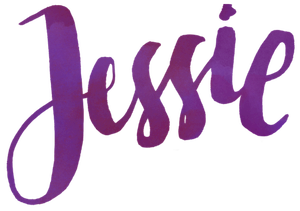 ©Copyright 2015 Jessie Rayot / Jessie At Home All my videos, patterns and posts are my own work. Do not copy them in any way. If you want to share this information with someone, share the link to this post. If you want to share on your own blog / website, then you may use the first photo in this post and link back to this post. You may not give away printed copies of this post. Thank you.
This post may contain affiliate links/ads. If you purchase something from a link in this post, I may be compensated.