The past two weekends were the annual Sands point Medieval Festival, where Doug and I always help out. We brought the girls for the first weekend, but not the second.
As always, Doug fought bravely. I think he was a good guy this year… (he's the one standing)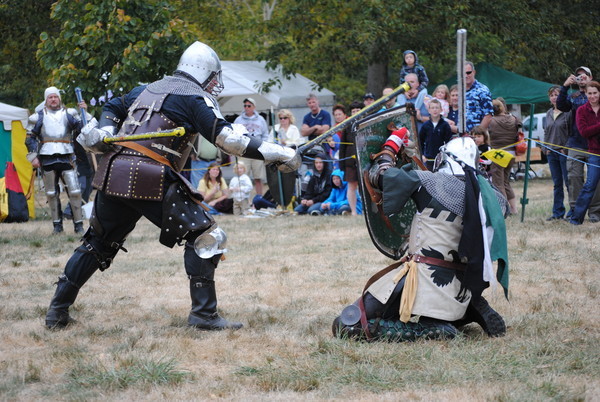 I helped out in the A&S booth, demoing various fiber arts, and enjoying the lovely days outside. The first weekend all four of us spent the night in the girls' little 10×10 pavilion. It was a tight fit, but so nice in the morning to wake up with the girls.
Here we have Kyla inspecting the camp on Sunday morning. As you can see from my demo table, I had plenty of period crafts to work on, but instead was knitting a stocking for Craft Hope, Project 14. I promise, once the audience started to show the metal knitting needles and acrylic yarn went away.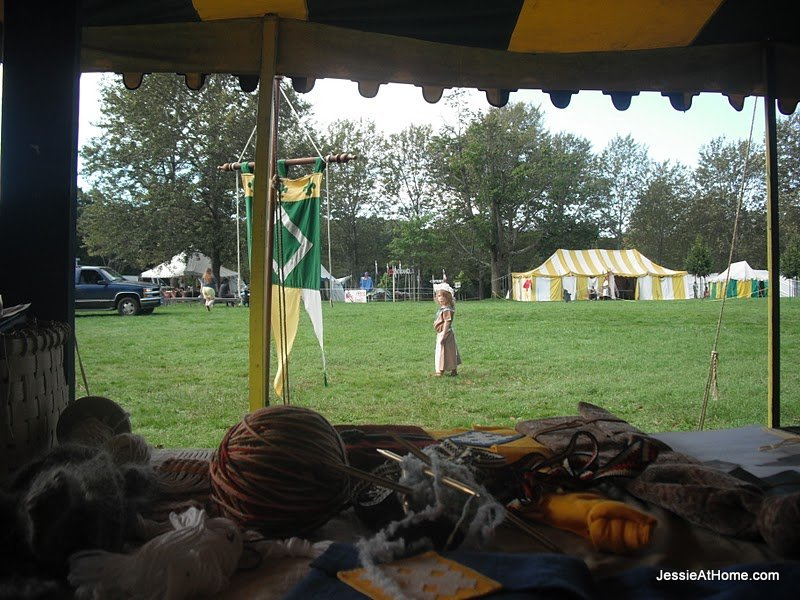 Sitting in the same spot, but turning to the left, here is more of my view. That is our pavilion with a shade fly for the girls to hang out in, just next to me. Then there is the castle. I love that castle. It in no way compares to those in Europe, and obviously is much more modern, but it's not bad for The States, if I do say so myself.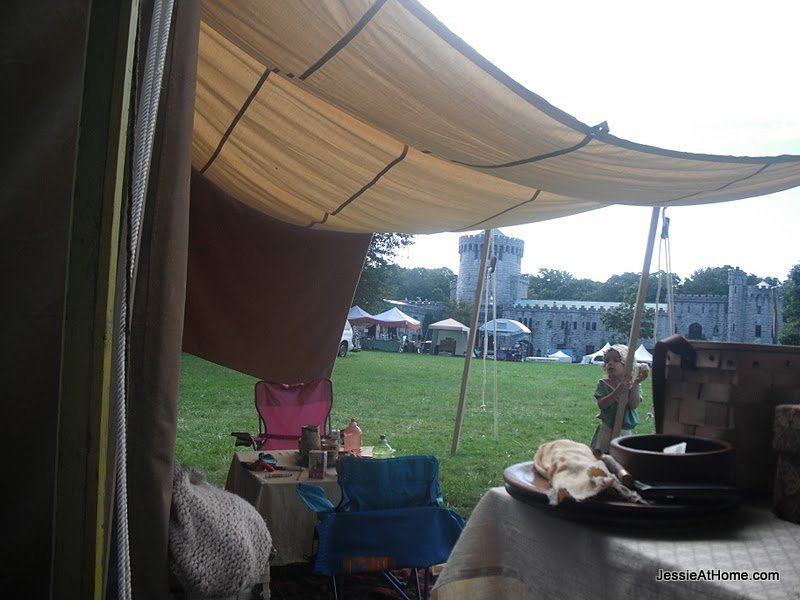 Our wonderful little friend Danny, who is just the greatest 10 (maybe 11) year old girl, took the girls for a bit on Sunday. She watches the daughter of the lady who does face painting, so she got Vada and Kyla's faces painted for free. They each chose their own design. Vada wanted to be a tiger: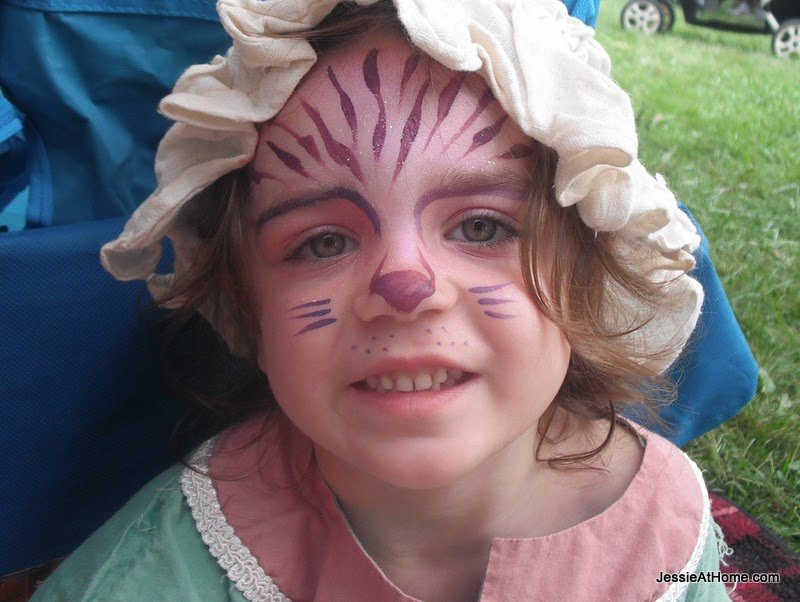 Kyla, not surprisingly, wanted to be a princess. They were both so unbelievably cute.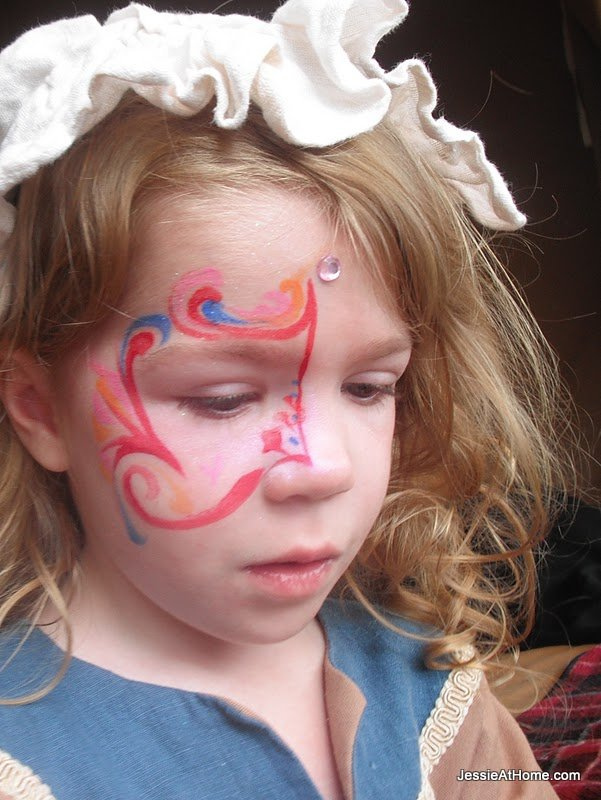 We are always telling the girls not to touch the poles or the ropes. Considering they have been exposed to living the medieval life now and then since they were 2 months old, they are pretty good at it. But sometime they forget. After a little reminder, Vada decided to show me the she was "not touching" the rope. Little smarty~pants. She's lucky she is so cute.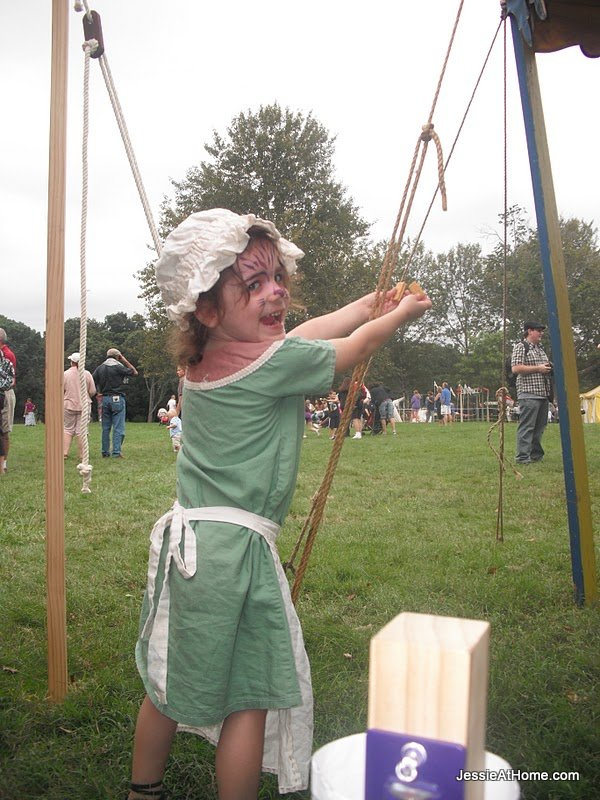 We had quite a bit going on at the A&S booth. Here you see Douglas making glass beads. The blowtorch may not be true to period, but the technique is.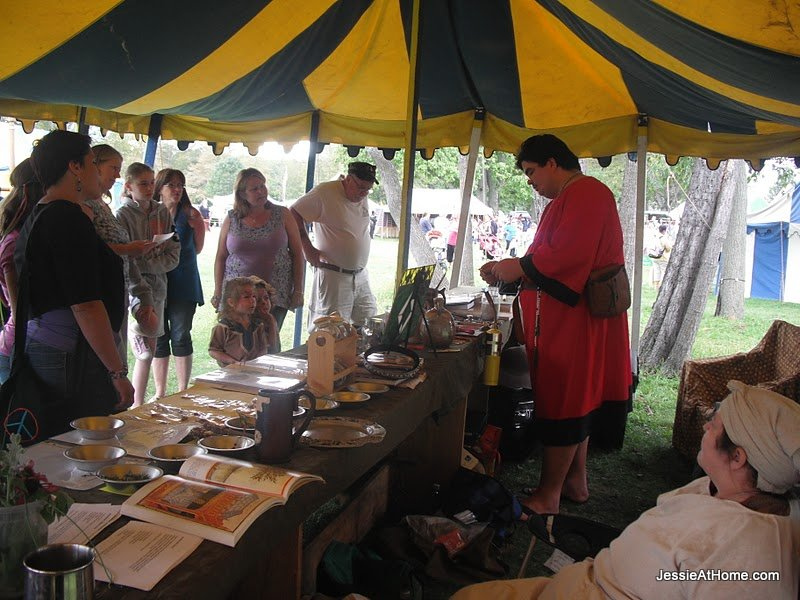 I pulled in my rug when it started to drizzle a tiny bit, and Vada thought it would make a very cozy blanket.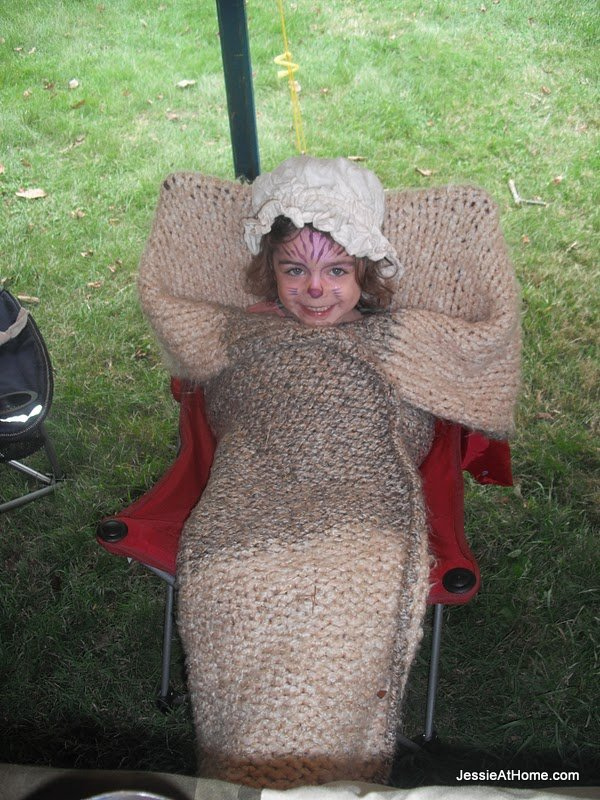 Later in the afternoon our favorite clown came by. Kyla and Vada got their own private show.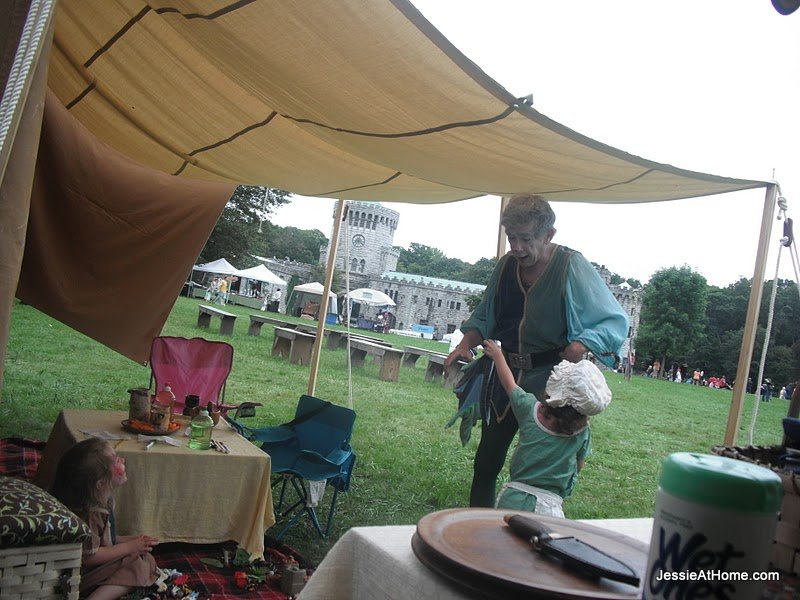 He really is a great guy, and a very funny clown. I think I was laughing as much, if not more, as the girls.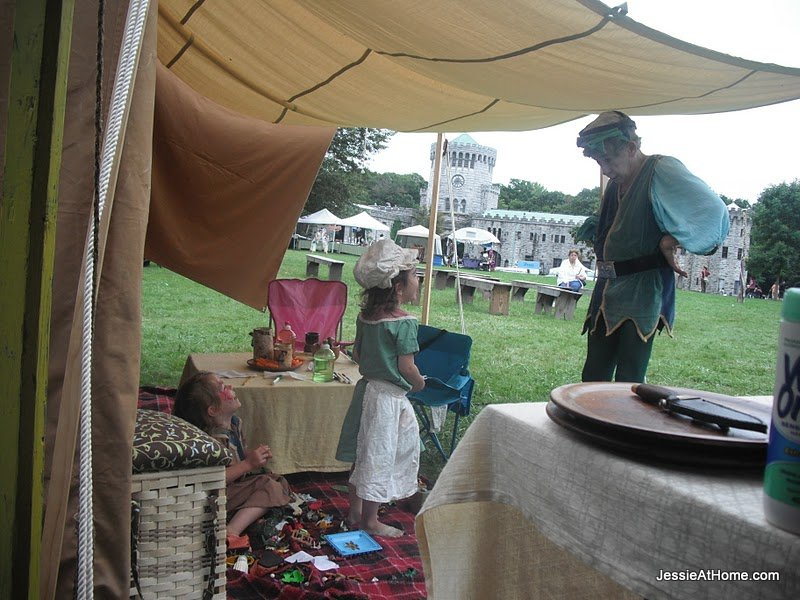 Eventually it was time to go home. Back to modern days, and yummy chocolate spiced tea. (Followed the recipe on the side of the Lipton Teabag box.)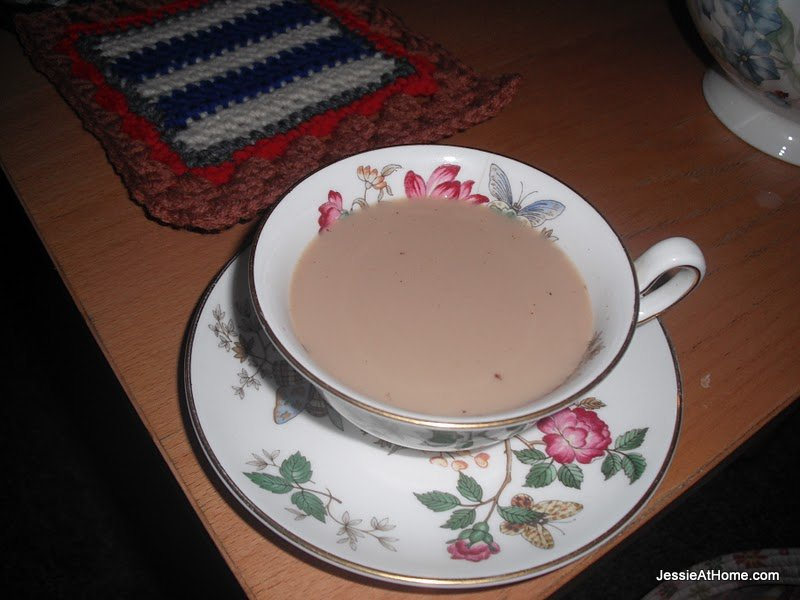 There you have a little peak at my life as the Lady Marina di Salaparuta, medieval artisan and mommy. It seems that mommy thing goes with me everywhere.
Have a lovely weekend, my friends!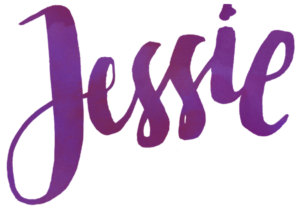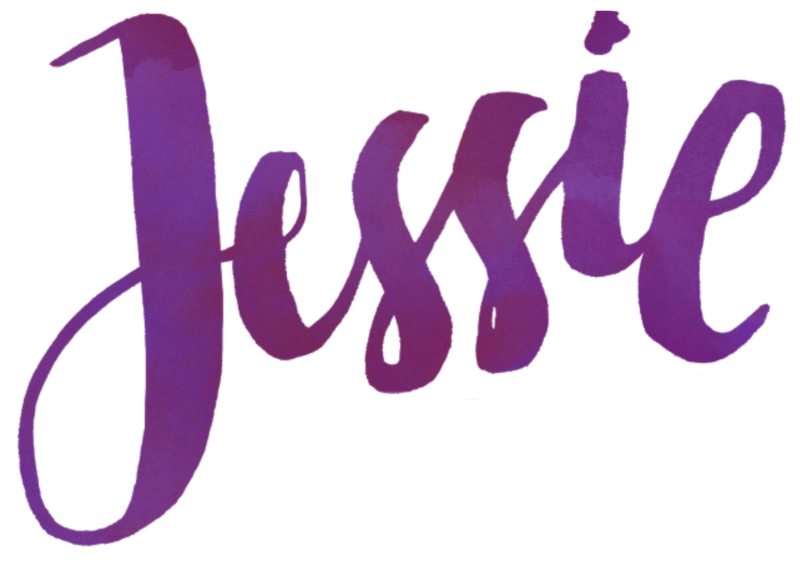 ©Copyright 2017 Jessie Rayot / Jessie At Home All my videos, patterns, charts, photos and posts are my own work. Do not copy them in any way. If you want to share this information with someone, share the link to this post. If you want to share on your own blog / website, then you may use the first photo in this post and link back to this post. You may not give away printed copies of this post. Thank you.
Want to get the latest posts from Jessie at Home delivered straight to your email?
Subscribe to the Jessie at Home newsletter! We'll send you the latest patterns and tutorials. We will never spam you, promise to never sell your email address, and you can unsubscribe at any time.