So let me tell you a story. A while back there was this incredibly talented woman named Vada. She was an artist of every sort. Her main creations were jewelry, but she was amazing at everything. In her youth she even danced with Martha Graham. She was quite beautiful, too. She met a wonderful man named Alexander, and they married. They had a son, Christopher, but when his son was only 2 weeks old, Alex was killed by a drunk driver. Eventually, Vada married again, and had two more sons. She had always wanted a little girl, but it wasn't in the cards for her. Unfortunately, this marriage did not last. Even worse, her youngest son was also killed by a drunk driver when he was just a teenager. Through all of this Vada keep creating her art. I imagine it is what kept her going. Eventually her sons grew up and moved away.
Then the oldest – Chris – met an amazing women . She was also beautiful. She had the power to calm a room with her presence. She was kind, smart, and was willing to put up with him. They married and soon after had a son of there own. They named him Alexander. Two years later they had a daughter, Jessica, and Vada was ecstatic. She finally had the little girl she had so wanted. Of course Vada lived in Ohio, and Jessica was in California, so they didn't really get to spend time together. This didn't stop Vada from making beautiful jewelry for Jessica, and sending her equally beautiful letters. Chris and his wife were kind and smart enough to keep those letters for Jessica to have as she grew up.
Finally, when Jessica was 8, her family moved to Ohio. Vada was spending the summer in Europe, so Chris and his family stayed at her place while they found a house and got settled into Ohio life. The summer ended and Vada came home. She lavished all her attention on Jessica. They had a beautiful bond. Vada was going to teach Jessica everything she new, and Jessica couldn't imagine anything more wonderful then being an artist like her grandmother.
The school year started, Chris and his family were in their own home, just one town over from Vada. Jessica loved every second she could spend with Vada, and soaked up everything Vada taught her. Then, just after Thanksgiving, when Vada and Chis were doing some repair work on Vada's house, Vada collapsed. She and Chris managed to say a few words to eachother, and she slipped into a coma. On December 7, 1984, Vada passed away. She had suffered a cerebral hemorrhage.
Jessica never lost her love for the arts. She didn't become a jewelry designer, she no longer had a teacher. She did, however, become a costume designer. She got a dream job, running the costume department for a university in Long Island. While she was there she also got her masters degree in painting and sculpture. When she had her thesis exhibit, she kept thinking of Vada. She even had to take a moment to go hide and cry for a bit, wishing Vada was there. Her father said the most wonderful thing, "You know Vada is here, and she is proud of you, and so am I."
A few years later Jessica left that job. She had fallen in love with a boy in New Jersey, and ended up moving there and marrying him. Two years after that, Jessica became a mother. Twin girls, Kyla and Vada. Jessica never forgot her grandmother. She still has those letters her parents kept, and the jewelry. Every once and a while, Jessica pulls out those letters and reads them, and she knows Vada is there.
It is 12:08am, December 7th, 2009. 25 years since my grandmother died. I still cry. I cry for what we missed. I know it won't change anything, but I cry.
I didn't say it would be a happy story.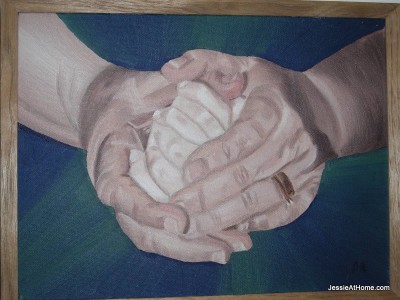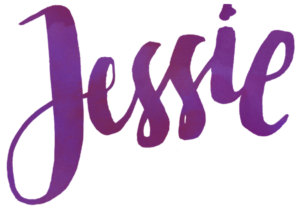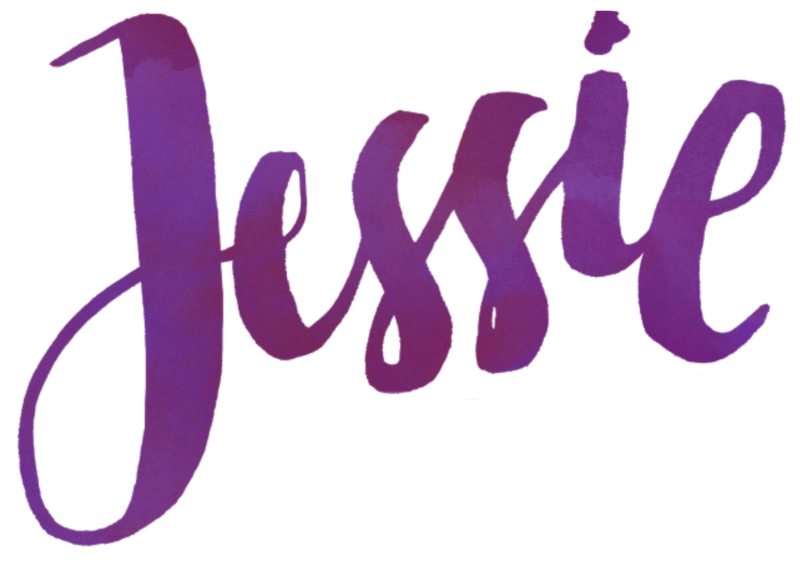 ©Copyright 2009 Jessie Rayot / Jessie At Home All my videos, patterns, charts, photos and posts are my own work. Do not copy them in any way. If you want to share this information with someone, share the link to this post. If you want to share on your own blog / website, then you may use the first photo in this post and link back to this post. You may not give away printed copies of this post. Thank you.